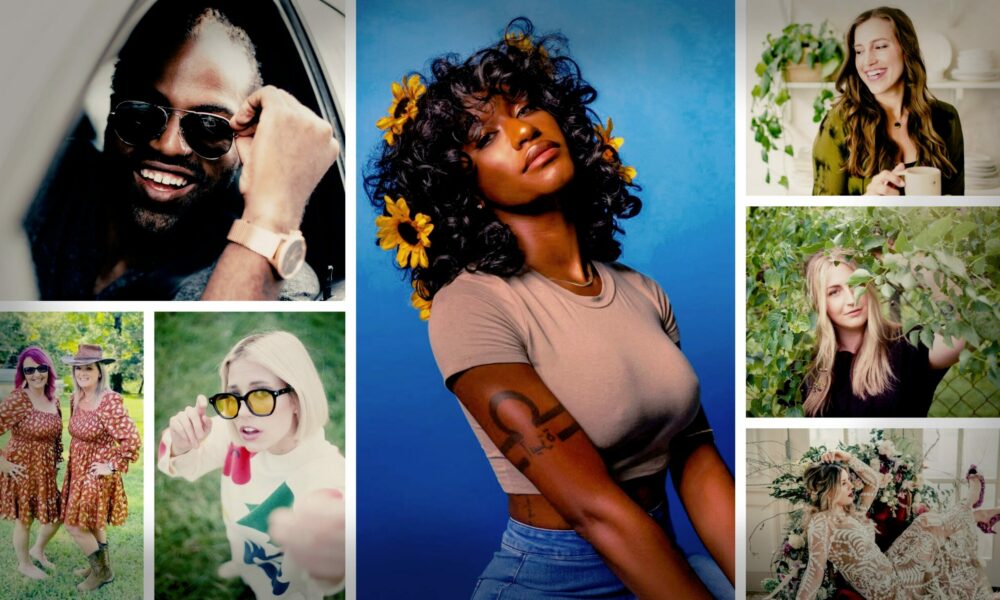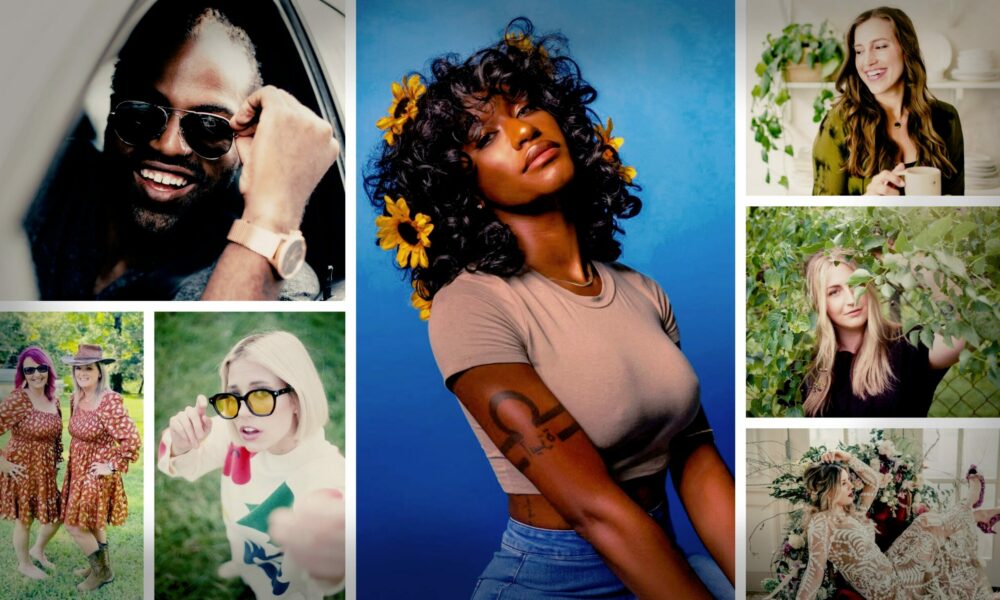 The heart of our mission is to find the amazing souls that breathe life into our communities. In the recent weeks, we've had the privilege to connect with some incredible artists, creatives, entrepreneurs and rabble rousers and we can't begin to express how impressed we are with the incredible group below. Check out our favorite stories from across the Voyage family.
Mandii Brown

I have this motto that I have fully embraced and choose to live by "Mother. Model. Mental Health Advocate."  My journey began on April 30, 2017, the day I tried to take my life… I was extremely depressed, I just gave birth to my new daughter, and I was in a mentally and emotionally abusive relationship that was falling apart PUBLICLY… I woke up that morning, going through the motions.. I was left as a single mother of two, no job, in school full-time, and on e-board for multiple organizations … I felt really low, unloved, and I woke up and thought "I should just end it"… and I tried, and thank God, I didn't succeed. After that moment, I recovered and took my mental health more seriously. I wanted to be an advocate not only for my social and educational community but for single mothers; especially those who are non-traditional students as I was. I want to let other women know, a relationship does not define you or your worth. It is okay to be tired and drained from being a "Superwoman" but what is not okay, is not getting help… use those resources to get better not only for yourself but for others around you. Read more>>
Gabe Nahirny

I was born playing drums into a family of musicians and singers. I grew up in the studio where my dad worked as an engineer and I have been fascinated with music and production all of my life. I grew up in southern Missouri in my early years and later moved to Kansas City with my family, where I gained more experience and passion for drums and producing music. March of this year, I moved to Nashville looking for new friends and new experiences and opportunities in music to develop myself into the musician I aim to be. Read more>>
Jane Aficionada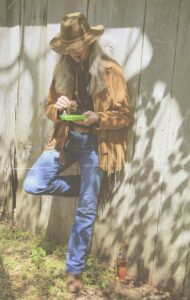 When most girls were playing with dolls, Jane was playing drums. At the age of 15, she sang and played drums (at the same time) in nightclubs and at special events. The money she earned playing music helped pay for college as she earned a degree in journalism with a minor in music. After years in the music business, writing, recording, and performing across the U.S., Jane started a multi-media company that exists today, serving clients with custom graphics, film, and music soundtracks. Read More>>
Gail Austin & Michelle Moore

I (Michelle) had always had a passion for clothes and people. I had been thinking a lot about starting a boutique. I wanted to be able to help women to bring out the best in themselves. I came from a long history of physical and mental abuse on so many levels and I knew this world was full of women just like me! I wanted to make a difference for myself and others, So I started researching everything about starting a boutique. I told my husband what I wanted to do, he looked at me and said, "what do you need to make it happen?" I said I really don't know but this is what I want. He said, "make it happen." On September 30th, 2017, Tater's CloZet Boutique was born. It was scary, exciting, and a bit overwhelming. I got my first two orders. One was from my best friend and the other was from my daughter, I was so excited. I continued to find vendors. I was starting to get a few orders here and there. At times, I questioned can I really do this? I spent hours searching for products and not to mention the start-up cost in opening a small business, My customer base slowly started to grow. Read more>>
Dennis Palmer

I moved to Nashville in 2008 to pursue being a professional musician. I worked a day job, with side hustles like ride-share driving and food delivery for the first 9 years that I was in town before I made the switch to full-time music. Making that switch was a huge leap of faith because if there's one thing that's true about music, it's always changing. Not to mention, I have a wife and two kids so I had to make sure I was able to provide for them with this. I think that was the real pressure! More than anything, my wife was super supportive of the decision. For anyone looking to pursue something crazy like music or really anything risky like starting a small business, having the support of your spouse is crucial! Don't let anyone tell you different… being a musician IS running a small business. Today, I play live, I record and I teach lessons. It's a great mix and I love what I do every day!. Read more>>
Morgan Williamson

After working a "normal job," I found myself with a deep longing to create, and I took the leap to quit my job, buy a $200 kiln from Craigslist (I may or may not recommend that!), and start Handmade Studio TN (and my other business, Retro Sno) out of our tiny rental house. My first studio was on the side porch of our home, then our spare bedroom, and when I took over the kitchen, I finally rented a start-up space at Fort Houston in Nashville. Handmade Studio TN has grown to support my family and our small but mighty studio team! We've been able to send our handcrafted dinnerware all across the country, partner with brands and restaurants we love, offer wedding registries, and see so many people share in the joy of creating through our workshops and retreats! My goal is to elevate everyday moments and bring beauty and thoughtfulness to life through intentionally crafted ceramics. Read more>>
Ben Ellsworth

One Friday evening about three years ago, GIgpro Founder Ben Ellsworth was an Executive Chef of a restaurant in downtown Charleston, in the weeds and understaffed when his dishwasher called out. A few moments later, his phone buzzed with a notification that someone had booked a room in his house for the night. Ben's immediate response was, "I wish they booked wash these dishes!" Soon after that, Ben decided to make that thought a reality, and GIgpro was born. Read more>>
Cody Newbury

I found out at a young age that if you wanted something, you better go work for it. It all started when I was 11 years old. My first job was shoveling sidewalks for my older brother on snow days, and weekends when needed. Time was flying by and the next thing I knew I was onto high school. This was the place where everybody started asking you, "what do you want to be when you grow up" or "what are you going to go to college for." I had no clue, all I said was, "I want to own a business someday." Throughout high school, I had two jobs one was Nike, Landscaping, and the other was Snowplowing. I would get out of school early my last two years of high school which gave me the ability to either go cut grass after school or work at Nike. I just really grew a passion for making money. Before I knew it, the high school quickly came to an end then it was time for college. No, I didn't want to go, but I figured I'll go for business why not. Well, let's just say after one semester, I was out of there. Read more>>
Josh Ray

I started out in the event industry as a professional musician actually. Being a frontman, playing guitar, and singing vocals, I was familiar with being in front of people and the performance and entertainment element of live events. I could also handle being on the microphone to interact with guests, make announcements, give instructions, and encourage involvement with the music. That seemed to be 2nd nature to me. We played clubs, weddings, corporate events, you name it! But when I moved to Nashville in 2010, I was ready for the next chapter. I was getting married to the love of my life and felt I needed to figure out a more solid career plan. The only thing is that I wasn't good at anything else besides music and performance. But the idea of starting my own entertainment company came about from my own wedding. I organized every aspect of the music and entertainment (I had one job!. Read more>>
Qiana Scales

My journey to becoming a business owner started in 2005 when I was working for Cigna Healthcare. During that time, the company was undergoing a major organizational realignment and I started to ponder what my next chapter would look like after being employed with the company for ten years and at this point, medical billing and contracting is all I knew. Despite my skill set, I came up with the idea to start a nonprofit that I would name The Closet Experience. My vision was to seek a grant writer to help bring my vision to life of having a warehouse space that was designed to look like a closet that would serve as a hub for underserved communities providing clothing and toiletries to assist with aiding women and men on their path to bettering themselves. Although I hit a dead end in my initial journey and never fulfilled my initial vision. In 2009, I decided I wanted to try and establish a for-profit company selling ladies' accessories and shoes. Read more>>
Joshua MacLeod

When the young man walked into the room, everything changed. I was at an AIDS orphanage in Malawi. It would be hard to adequately explain the poverty level to someone born and raised in the "first world." No electricity. Every kid's parents had died from AIDS. No money. No real sanitation. No hope. And then he came in. Sixteen or seventeen years old. He was holding a "guitar" that was literally a gas can glued to a block of wood with some strings. When he started singing, the atmosphere changed. The kids who were gloomy and sad began to clap. Some began to sing, some even began to dance! Hope had entered the room… through music. Having spent seven years in 21 countries studying global poverty, I knew the incredible need for hope in the fight against poverty. People are not just bodies, they are souls. For a person to rise out of poverty, they need inspiration. They need music. So I started Instruments of Joy to provide quality musical instruments to musicians in need. Read more>>
Nelson Holliman

It all started back in 2012-2013 when I got an iPod Touch. I would go out in the woods behind my house and just take photos of everything. Flowers, trees, insects, the sunset, you name it. I knew, I enjoyed taking pictures then- but it wasn't until around 2015 when I got my first camera that I really knew I loved taking photos. It was a very simple point and shoot that didn't do very much. I kept taking photos of nature- but I was curious what it would be like to take photos of people too. So I asked my cousin if I could practice taking photos of her at our grandmother's house. We did a small photoshoot and I ended up falling in love with it. I just kept on practicing and soon after that, I did my first paid shoot. I made $40 and thought I was making some big bucks!. Read more>>
Bri Long

For as long as I remember, I've always been interested in photography (there are even baby photos of me carrying cameras around!), so when I was old enough to take a film photography class at my high school, I signed up as fast as I could. I instantly fell in love with photography and later that year for Christmas, I received my first DSLR. Two years later, when I ended up going to The University of Cincinnati's College of Design, Architecture, Art and Planning to major in Fine Arts with a focus in photography – it wasn't a surprise to anyone! I spent the next six years in college working for a local magazine and traveling the country. I shot my first wedding in 2017 and went full-time in 2019. Fast forward to 2020, when I graduated with my bachelor's degree and moved to Nashville with my boyfriend. We were lucky enough to be able to buy a house and I was able to rebrand and make the transition into a small wedding and elopement photographer. Read more>>
Paige Kosinski

I'm originally from upstate New York but have always had a passion for both music and social media, so I went to pursue a music business degree at Belmont University in Nashville. Being a part of the Nashville music scene allowed me to have more opportunities to network, learn, and grow through internships, jobs, and volunteer positions. I met Nicole Kasper at my previous job and we worked so well together that we knew we wanted to never stop! Our mutual love for the evolution of social media, management, and working with undeniable talent led us to start Odyssey Entertainment Group. Read more>>
Marisa Taylor

When I was in middle school my parents got me a computer that came with a printer and a digital camera as some sort of package. My mom had a polaroid and a camera that took floppy disks that I had used in the past, but this new camera was faster and had more options. I took photos everywhere I went and of everything! At some point, that camera got stolen and I shelved my love of photography until 2018. Over that summer, I was working a dead-end office job and someone there asked if I could help them with marketing for their side business so I bought a cheap Canon camera to take photos with, and the instant I picked that camera up from the store, I knew I wanted to be a full-time photographer! From there, I dove into watching Youtube tutorials, taking photos of strangers for free, and having coffee to pick the brains of a lot of local photographers. I have since worked with a few major label artists and have been a full-time content creator for a year!. Read more>>
Jenny Cruger

I originally began my business because I wanted photographs of my son that I couldn't seem to find anyone doing, so I took my business background and education to combine that with the artwork I love and wanted to provide for my own family and other areas families. Eleven years ago, I began my business and now have a 1500 square foot private studio in downtown Franklin for maternity, newborn, babies, and families, along with over 150 dresses for moms in my studio wardrobe, as well as a full clothing line for babies and children, and dads. The studio focuses on simplicity + luxury for mamas when they are at a stage that usually is anything but luxury and simple. My goal is to make them feel like that and provide tangible printed memories to remind them how sweet motherhood is, especially on those hard days. Read more>>
Maggie Burns

Between the ages of 13 and 23, I was in a dozen weddings. But it never crossed my mind until I planned my own wedding that this was something I could do for a living. In August of 2011, I got engaged. About 10 days later my now-husband and I moved to Nashville while planning for our wedding in Pittsburgh the following March. There were a lot of logistics involved in planning a wedding from 550 miles away. During that process, I learned that I was good at logistics in general, and great with small details specifically. There were a lot of moving parts and my heart was full. In January of 2013, Ad Astra Events was born. What started off as part-time planning for friends and family quickly grew. As planning consumed more of my time, I considered leaving my day job and taking the (terrifying) plunge into full-time business ownership. Around that same time, I was offered an incredible job that I couldn't turn down. It was the second time I'd be the Director of a company and I was just 29 years old. Read more>>
John Henry Soto

I grew up in the South Bronx during the 70s and 80s. I understand the importance of community and how a neighborhood can be destroyed if the people do not get involved and work together for real solutions. Music and films were my salvation. I began to write songs and play guitar at the age of ten, and 15 years ago, I started a band to raise the awareness level of teens and adults regarding the world around them. The band is called Glass of Know. The group had songs playing on rotation on upstate NY radio. Although music was my first love I always had a fascination with film. I began to study with the successful theater and film coach Ruth Kulerman years ago. After many lessons and plenty of encouragement from Ruth, I decided to start testing the waters. Early in 2007, I went out and started auditioning. The response was overwhelming and I landed 17 roles in five months. Not a bad problem to have your first time out of the gate. It wasn't primetime or the big screen, but it gave me enough confidence to continue to work hard, and more importantly, I knew I had something special to offer. Read more>>
Matt Blum

I've always been around photography. My mother's father was an Emmy award-winning crew member on "Elizabeth the Queen" in the 60s and my father's mother was always taking family photos (I have both of their initials tattooed in a camera on my arm). It is in my blood. It wasn't until late high school/ early college when I really started taking it seriously. As I was still getting my feet wet, I would borrow my friend's camera for shoots, before I had enough money to purchase my own. From there, I continued working, shooting constantly (mostly for free) to hone my craft. Through that process, I learned how creatively fulfilling and important it was for me to be fully immersed in the shoot, from setting, styling, make-up, etc., that led me to pursue creative direction further, and how I think my strengths are best utilized. Read more>>
Teri Shackelford

I love nature and design and so floral design just came naturally. I grew up helping my mother in her wedding rentals business and watching she and my older sister decorate for weddings which included mostly silk flowers, because the 80s to be colloquial. My mother is a watercolor artist and had an all-around out-of-the-box style, so I naturally could see new possibilities for floral design. I found myself married young, finished college at Lipscomb University then quickly started a family. I was a stay-at-home mom and loved every minute. When my girls began going to dances, I started making their corsages. I was bitten! For the past 10 years, I've owned my floral design business, Mansion and Marsh. We live in a rural area just outside of Nashville where I grow flowers to use in my designs and sell the rest on an adorable flower stand at my mother's home in the summer. Read more>>
Richard Casper

After coming home from war with a brain injury and PTSD, I was lost. My humvee was hit by 4 I.E.D.S and I watched my buddy get shot and killed beside me. I was not into art or music before my injuries but I was lucky enough to discover the arts and music at a small community college in Normal, Illinois. From there, I went on to study the arts at the School of the Art Institute of Chicago which truly changed the way I thought about my experiences in war. During that same time, I was starting to write songs as a way to get things on my chest. With those two new skills and a new way of thinking I was almost back to pre-war Richard. When I graduated from SAIC, I knew that I had to create a program that would help other veterans like me chose the arts as an option. That's when I launched CreatiVets in 2013 with the help of a close friend Linda Tarrson. My story inspired TIME magazine to do a documentary on my life and CreatiVets which you can find at TIME.com/creativets.  Read more>>
Jim Lutz

After 30+ years in the corporate world, it was time to re-assess priorities. Other than my family, the things I valued most were music, education, and children – especially underserved and overlooked members of the population. In 2010, creating a vision of how I could make an impact on kids, their families, and communities became my obsession. I researched after-school youth programs in my own community – a largely rural, lower-income area of middle Tennessee – and found that opportunity wasn't equally accessible for all children. Following 2 years of business planning (that literally started on the back of a napkin!) and countless meetings (many discouraging), I was forced to confront the reality that an after-school music program targeting low-income families may not be embraced by the community. Then I met Bradford Diehl, the owner of a 'depressed' brick building that I had targeted as the perfect studio; Ms. Ernestine Adams, Director of Elementary Education for the Dickson County Board of Education; and Ms. Tiffany Kerns, Executive Director of the CMA Foundation, at the time Senior Manager of Community Outreach for the CMA (through a relationship with singer/songwriter Charlie Worsham). Read more>>
Belle Meade

While I just recently celebrated one year of making art my primary means of income, I've had a very long-term relationship with it. I grew up with the idea that art wasn't a sustainable livelihood and was very torn through lower and higher education between loving all things artistic and the practicality of training for a career that was more stable. Psychology interested me a great deal so I pursued a double major in psychology and studio art in college. After graduating, I remained torn about integration art and creativity into some sort of career but ultimately decided to move forward with a clinical psychology Ph.D. Fast forward a few years, a marriage, birth of a son, and terminal cancer diagnosis turned miraculous remission, the pandemic hit and I made the decision to retire my clinical license and pursue art as a career for the flexibility it afforded me with taking care of my son, now a first-grader, during a pandemic. Read more>>
Michael Jay Hughes

I was born and raised in the small, southeastern Alabama town of Goshen, population approximately 330. The town's biggest "tourist" attraction is an old metal jail where Hank Williams once spent a night after being arrested for being drunk and disorderly. I grew up working on the family farm and picked up a guitar at the age of 14 after encouragement from my step-father. He taught me to play a few chords and the rest was self-taught. Not long after, I started singing in my church where my step-father was the music director. I soon started writing songs and performing for friends at local field parties, school and town events, and even impromptu shows from the tailgate of my truck on a dirt road. I moved to Auburn, Alabama where I attended Auburn University and continued playing wherever I could at local clubs, bars and fraternities. I married my wife Ashley while at Auburn and we moved to Tallassee, AL while I finished school and she began working in Montgomery. Although I didn't perform as much being newlywed, I continued writing songs with dreams to someday make music my career. Read more>>
Becky Strahle

I became a cuff maker in 2009. I felt drawn to attend a metal-stamping class and instantly fell in love. When I got home, I just knew there had to be a way to make my own bracelets and add the stamping skill I had just learned. I figured out belts were the perfect width and thickness and from there I went to town. I made them for myself and before long all my friends wanted one. I had a blog at the time and I asked my readers if I should sell them. Uh, YES! Before long the business grew and at one point I had four helpers! Eventually, we moved to the Nashville area and God started working on my heart to incorporate my other giftings; painting and writing. After laying down my very successful custom word Etsy shop I waited for direction and that's when the Love Letters idea surfaced. Now in addition to the custom cuffs, I make a monthly cuff box that has a faith-based devotion letter, an art card, and a handpainted, hand-stamped cuff. It's extremely labor-intensive, but the reward is knowing I'm using all of my giftings for His glory!. Read more>>
Cori and Daniel Cornejo

We specialize in taxidermy art, antiques, and oddities. If it's weird, we're into it. You can find us in Columbia, Tennessee, just a few minutes from the square. Growing up, I (Daniel) watched a ton of movies and TV. Back then, there weren't any streaming services, so having basic cable, I ended up watching a lot of old movies and reruns. Scooby-Doo, The Munsters, and The Addams Family were some of my early favorites. As I got older, I gravitated towards Tim Burton's movies, wearing out our VHS copy of 1989's Batman, and owning multiple copies of Sleepy Hollow. There was something about the dark, mysterious, and quirky characters in these stories that spoke to me. They were something completely different from the average, ordinary, and everyday. They didn't have to pretend that life was always perfect and ordinary. They felt more real, more authentic, more accessible, even if their worlds were completely fictional and fantastical. Read more>>
Gayle Davidson

I grew up in London and spent time in Spain as well after my parents relocated. From a very early age, I was obsessed with theatre and worked myself into The Royal Shakespeare Company, which eventually convinced my parents to let me go to acting school at age 16. I ate it up, and grew right past six feet!Of course, as I grew upward, I became more unique and less easy to cast. I think that's what ultimately shoved me toward the musical side of things. My dad was in a well-known band in London in the '60s, so walking around the house with a guitar strapped on, writing songs and little riffs while I did chores was first nature. Eventually, I needed to record all my ideas so I wouldn't forget them, so I took a bunch of engineering courses and learned Logic and Pro Tools. Inevitably, I had various musical projects in the UK and recorded many songs with some prominent songwriters and producers. I can't believe I still get checks for this one dance song I sang on way back then! Where are they playing that? I have no idea. Read more>>
Kaneisha Dotson

We are a homemade gourmet popcorn company located in Gallatin, Tennessee. We got started about three years ago and in 2018 after I fell in love with gourmet popcorn. My wife Brenda who is the "B" of KB popcorn had already started playing around with flavors. It started out as just a side hobby as both myself and my wife Brenda both had full-time jobs when we first got started. To begin we started with a program called Start-up Gallatin which is an entrepreneur program that walks you week by week through the steps if you need to run a successful business. By the end of the program, we had done over a dozen festivals and gotten our name out in the community. Fast forward three years later, we are in several retail locations in and around Gallatin we have a very thriving online market and still love to get out in the community at local festivals. Read more>>
Kris Mccorkle

Being the oldest of six children, I was in the kitchen, much more fun to read Julia Child's cookbook than do my Jane Ayre Book report. Baking is my passion, I love cooking too. I was truly blessed as a child with my father being a pilot and Mom was a Flight attendant we traveled all over Europe, Hawaii, Cayman Islands, Canada and enjoyed all local cuisine. I am from Memphis but have been in Nashville for 27 years. My former husband was a French pastry chef and chocolate tier. I started entering competitions and most of the time came in 1st or 2nd place. I always wanted my own business. After 25 years with a major airline, I retired to take care of my parents and my in-laws. My kids are grown now and my mother-in-law just turned 91. I decided to create Black Diamond Culinary. Two years in the making and tender age of 60 (now 62), I opened last July right in the middle of this wonderful pandemic… and boy has it been a challenge!!! Read more>>
Ally Baker

In college, I started writing sketch comedy and comedic essays. I didn't know how to break into the writing world, so instead, I broke into the business by getting a job at Third Coast Comedy Club in Nashville. While working in their marketing department I met other creatives who helped me get my own stuff made. At Third Coast, I began performing in improv and sketch shows which eventually led to writing my own shows including Riley: A Sketch Revue in 2019. When live theater shut down in March 2020 due to COVID-19, I switched my focus to producing online content. I wrote more essays for my blog, Hot and Professional, and releasing sketch videos on Youtube with my sketch team. I've found that I enjoy putting out video sketches even more than performing live. Now, I try to release a video on Youtube at least every couple of months. Read more>>
Lisa A. Spells

My story began in the early 1960s while attending a segregated Ford Green Elementary School in Nashville, Tennessee. I was enrolled in music band classes as a flute student with teacher Andy Goodrich. A new string music education was the buzz and Robert 'Bob' Holmes was the initiator of the potential program. The excitement was quickly dashed when Mr. Holmes asked the Nashville School Board to teach string music in segregated public schools. He was told, "Black children don't have the aptitude to play string music," and denied the program. Robert 'Bob' Holmes was not deterred, contacted other educators, community leaders, professionals, and others who willingly supported the program without including the Nashville School System. I was one of his string music students along with many others. Our parents provided instruments, music, stands, uniforms, music, other necessary equipment, and supplies, as well as, their time and commitment for the success of the program. Read more>>
Ryan and Debra Bruin

The spark that ignited this business really began back in 2014 when Ryan medically retired from the US Army. The transition from soldier to civilian is a difficult journey for many, and this was true for Ryan and our family. Since retiring in 2014, he really struggled with finding a profession that "fit" and that struggle brought us here. Navigating PTSD and Anxiety was challenging for our family in many ways, but especially financially. His symptoms interfered with his mental health which commonly leads to issues for Veterans trying to maintain a job. We knew that he needed a hands-on, creative outlet to help manage his symptoms and we needed a way to better provide for our family. So we stopped asking for a seat and built our own table instead!. Read more>>
Cisco Carter

I went to school for PR and Advertising, I never worked in those fields coming out of college. I wasn't the ideal applicant at the time. As I worked to pay my bills instead of working towards my passions, I developed a ton of relationships in Nashville. I wanted to offer people value and happiness. I would volunteer to introduce people to others, I would tell people who moved here that I would take them out around town so they could meet more like-minded people. I did this so often, almost weekly. This one time, I met a few people from a music festival, we all went out, I introduced them to some influential men and women who could help them succeed. They told me how valuable my network is and change my life. I went from an influencer for a music festival to holding meetings, hosting, learning the operations, and now playing them like an artist. Read more>>
Amy Green

I have personally attended therapy on and off for most of my life- during times where I was doing great, and times where I needed to really ground and be supported. One therapist, in particular, Dr. Legge, was very influential during my teen years and I always felt respected, that she honored my pain, and found a nonjudgemental space to grow and learn. When I was 14, my mom signed us up for a business course at a local community college in Buffalo, NY. We would go each week at night to this course, learning how to build a business, write a business plan, hear from financial experts on how to read a profit and loss or balance sheet, among many other skills to start and run a new business. I dreamed of opening a therapy practice- writing out my business plan, dreaming about the groups or individual therapy types, how many clients I would have, and even the furniture and decor that would go into the space. Read more>>
Trisha A.

As a kid, my sister taught me how to braid hair. I never thought anything of it, until I got to college. I played volleyball and many of the other sports athletes would also ask me to braid their hair before games and weekend tournaments. This was the first time that I did hair for people that weren't in my family. After college, I began working in corporate America and simultaneously started a career in music, as an independent artist/songwriter. Once I transitioned fully into music, I had to hone my beautician skills to be stage/interview ready. I found that it was easier to have a diversity of styles that depended on my own talent and time, versus having to find stylists and work around their schedule. When you're on the road, it's difficult to navigate hair and makeup. Using my own skills (and getting some new makeup ones) was my best option. Read more>>
Martika Phillips

I started cooking when I left home at 18 because eating out was too expensive. I started teaching myself new recipes but quickly began putting my own spin on things. I noticed that I loved cooking more than anything else I was doing and wanted to learn more about different foods and plating styles. I officially came up with my business name in 2014 and in 2020, I decided to cook full time. Read more>>
Mandii Brown

I have this motto that I have fully embraced and choose to live by "Mother. Model. Mental Health Advocate."  My journey began on April 30, 2017, the day I tried to take my life… I was extremely depressed, I just gave birth to my new daughter, and I was in a mentally and emotionally abusive relationship that was falling apart PUBLICLY… I woke up that morning, going through the motions.. I was left as a single mother of two, no job, in school full-time, and on e-board for multiple organizations … I felt really low, unloved, and I woke up and thought "I should just end it"… and I tried, and thank God, I didn't succeed. After that moment, I recovered and took my mental health more seriously. I wanted to be an advocate not only for my social and educational community but for single mothers; especially those who are non-traditional students as I was. I want to let other women know, a relationship does not define you or your worth. It is okay to be tired and drained from being a "Superwoman" but what is not okay, is not getting help… use those resources to get better not only for yourself but for others around you. Read more>>
Gabe Nahirny

I was born playing drums into a family of musicians and singers. I grew up in the studio where my dad worked as an engineer and I have been fascinated with music and production all of my life. I grew up in southern Missouri in my early years and later moved to Kansas City with my family, where I gained more experience and passion for drums and producing music. March of this year, I moved to Nashville looking for new friends and new experiences and opportunities in music to develop myself into the musician I aim to be. Read more>>