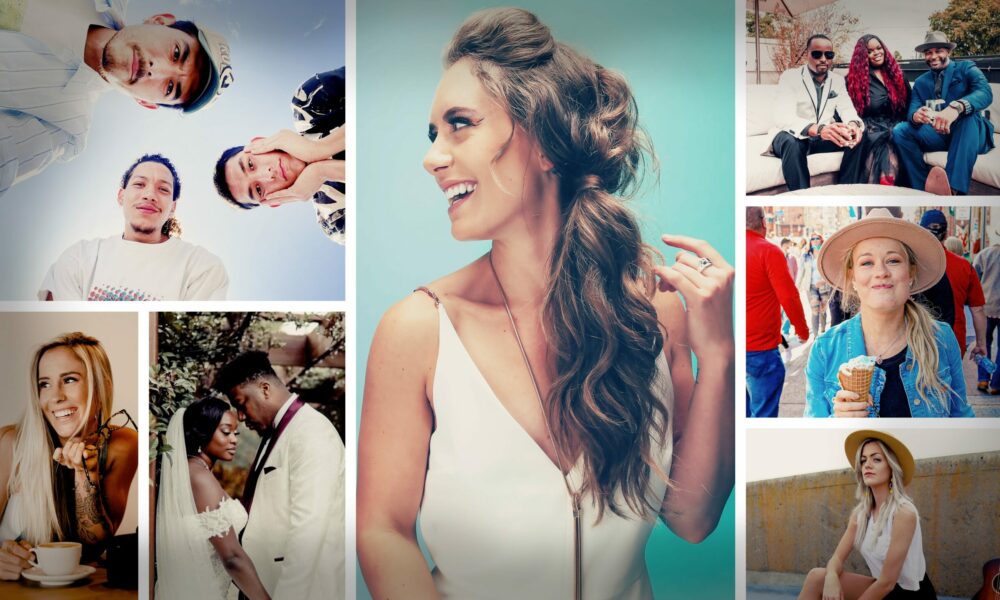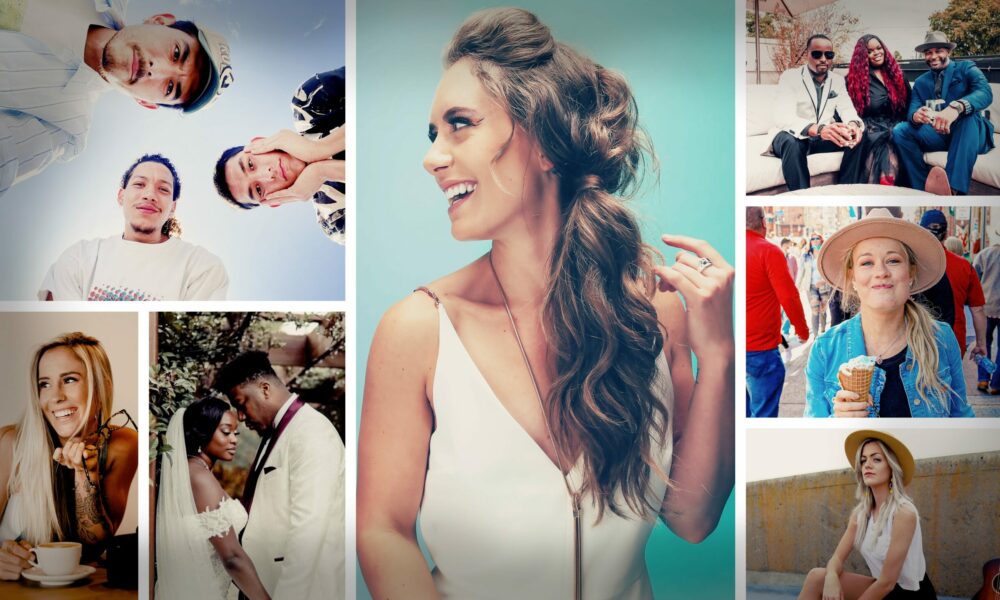 The heart of our mission is to find the amazing souls that breathe life into our communities. In the recent weeks, we've had the privilege to connect with some incredible artists, creatives, entrepreneurs and rabble rousers and we can't begin to express how impressed we are with the incredible group below. Check out our favorite stories from across the Voyage family.
Catfish Seminar

Andi Jane: I grew up in the middle of nowhere, Illinois. I had no neighbors, so I spent a lot of time outside exploring the creeks, forests, and fields. I remember singing all the time, and I was delighted when my mom bought a used piano from an estate sale. I loved playing it, and I started writing songs in my preteen years. I still remember the first two instrumental songs I wrote! Fast forward to post-college, when I moved to Chicago. I fronted my first real band, a dance-rock band called POOL, and really took to performing. I was having a blast and was ready to buckle down and take this band all the way, so it broke my heart when my co-collaborator and bass player quit the band. After a few failed attempts at getting another band together, I stopped trying. Read more>>
Steve Turner

Boozhoo! Indizhinikaaz We sho ish cobenais – Gaawaabaabiganikaag. Hello! My name is Steve Turner and I'm from the White Earth Nation of Ojibwes, we call ourselves Aanishinaabe. In fact, I was born and raised there. My dream is twofold: To serve my people in the capacity of a healthcare provider as well as honor the gift of music I believe Manidoo/Creator bestowed upon me. The only reason I moved out of the great state of Minnesota was to pursue my dream of being a professional Country music singer/songwriter. I also am a pharmacist, a career I came to later in life. My love of Country music comes from both of my parents. My Dad had a unique effect on me as my earliest memories in life are of him playing the guitar and singing us Country songs. Mom and he had and still have a stack of vinyl albums as well as a set of 8 track tapes we listened to growing up. Mom's love of coupons also provided us stacks of single vinyl where there was one song on each side. Read more>>
Nick Morrow

We met playing in a band together in college, but after starting a family the traveling band life was hard to sustain. We felt a surprising call into the ministry – we had NEVER wanted to be involved in "Christian music." But over time we found that we loved it, and we found a lot of meaning in it. But at the same time, we couldn't find the types of music we liked within "Christian/worship" music. So we figured maybe we'd start writing some, and that's how Mountaintops was born. Over the years, we've written and released a lot of music, but the passion behind it has always been the same: we hope to explore new musical territory for "Christian" music, not so that we can feel cool or clever, but so that people can experience God from a new perspective. Read more>>
Bobcat Cook

Tanner and I teach at the same music store in Columbia, Missouri. He teaches guitar, and I teach drums. He had been thinking over the idea for "The Comancheros" for a long time. When we found we had similar interests, he pitched the idea and we started writing. We wrote and recorded our first acoustic EP before we pulled in Jon "Deere" Green and played any shows live. Once we start playing, we hit things really hard. We started burning through members because we just wouldn't take it easy. Jon had left but came back after a while to form the three-piece trio we have now. We practice every morning at 6:50 am. Read more>>
Todd Siddons

When I was 28 years old, I had recently gotten a Master's Degree from Georgetown University and was building a career in collegiate athletics. I was working at a university in Long Island with a good salary, good bosses, and a career path I was proud of… and yet all I could think about was how *bored* I was. The job itself was fine- it was really the lifestyle that truly bored me. Spending 8 hours per day indoors, on my computer, for five days per week, every week, for seemingly the rest of my life- I just felt like there had to be more out there for me and I would rack my brain in bed every night trying to figure out a way to create the freedom I craved. Fortunately, the answer was right in front of me all along. My sister had been building a network marketing business for three years and for three years, I ignored everything she would tell me about it. I didn't understand the business, I didn't think I'd be very good at it, and I had a lot of preconceived notions about the industry that I'm sure a lot of your readers have. Read more>>
Kassidy Marie

I grew up in Minerva, Ohio – which is a small country town. I knew I wanted to see the world at a very young age and strived to travel more starting in college. During my college basketball career at Malone University, I worked for a basketball company called PGC basketball, which ran camps across the country. During my time there, I started capturing photos and videos for social media marketing. After my receiving my bachelor's degree, I landed a Graduate Assistant job for the Women's Basketball team at the University of Nevada, Reno. During my time there, I received my Master's in Business Administration and started my photography and life + business coaching businesses through an entrepreneurship class. As I continued to grow my business, I realized that coaching college basketball was not in the cards for me. So, when I graduated from receiving my MBA, I decided to move from Nevada to Hawaii. Read more>>
Evan Egerer

I started as a bilingual elementary school teacher in WA State, teaching kids whose families had immigrated from Central and South America. I started writing and playing songs, and won an independent artist competition at Creation Festival NW, which got me to start taking my music career seriously. I kept pushing from there, and eventually found myself with a full touring schedule playing festivals, wineries, breweries, fairs, and whatever else I could, and I eventually ended up coming to Nashville to go through artist development and record with a very talented producer who believed in me. By 2019, I had quit teaching to pursue music full time and moved to Nashville at the end of the year with my wife and two kids to work more closely with people in the industry. Read more>>
Pete Wheeler

I guess my interest in music really started out at a young age, exposed to some of the records my parents played from Johnny Cash, Canadian classic Stomping Tom Connors all the way to Tennessee Ernie Ford, and all things in between. My clock radio only got one FM station, which was a classic rock station, and even that station didn't come in very well, living in the sticks. The reception was always better later at night and songs from Fleetwood Mac, CSNY, Pink Floyd and The Eagles filled the room from that tiny three-inch speaker. With only three channels on the TV, there was little to watch and the draw of running around in the bush, driving dirt bikes, or making money at the local farms, seemed a better option. Yet there was always HeeHaw on Sundays. Listening to the amazing guests and of course, Roy Clark and Buck Owens playing all those great country classics still echo in my mind. Read more>>
Steven Bosco's

I was born in St. George, Utah, and grew up in Staten Island, New York. Every summer was spent visiting my grandparent's cabin in Island Park, Idaho. We spent time horseback riding, fishing, target shooting, garnet hunting, searching for arrowheads, exploring Yellowstone, rafting, kayaking, hiking, and more. My grandpa would play old country classics in the car as we drove to our next fun-filled experience (lots of Johnny Cash). His name was Lester Taylor. Many evenings he would play the harmonica and sing me old cowboy songs; he always knew the words! Throughout my childhood, I thoroughly enjoyed listening to music and deeply enjoyed good lyrics. I naturally gravitated towards country music and was probably the only one in my friend group who did so (being in NY). When I was about 11, I had a friend who started playing electric guitar. Read more>>
Bri Murphy

I was born and raised in northwestern Wisconsin to a Tennesseean mom and a New Yorker dad. They were both musicians, so it was never, "Are you going to play an instrument?" It was, "What instrument are you going to play?" And my first one was violin at age 4. I wrote my first short songs and poems around that age, too; I have a vivid memory of rewriting the lyrics to the Beatles' "Strawberry Fields" when I was in kindergarten. I went to college thinking I was heading to law school, but I *really* caught the songwriting bug my junior year and decided to ditch plans for law school and move to Nashville when I graduated. I ended up floundering around town for a year before I went back to school and got my Master's in Music (in classical violin performance) from Belmont University. Belmont opened a lot of doors for me, and shortly after graduating, I found myself on the road full-time playing fiddle and singing BGVs in bar bands. Read more>>
Meg Raj

The Early Nest was created after a very difficult 2020. In early 2020, my oldest son was diagnosed with a rare albeit temporary condition where his brain became inflamed after his immune system went into overdrive for some reason. Fortunately, he was completely healed and is 100% now thanks to functional medicine but it was an extremely terrifying, stressful time for me. I thought I was going to lose him and the grief was more than I could handle. Shortly after he was released from the hospital, Covid struck and I found myself in isolation, raising two under two with very little support, unable to turn to my family bc they were literally inaccessible being far away in India or other parts of America- Covid made travel impossible. After several months of struggling and prayer, I decided to step back into life a stronger woman and turn my painful experience into something that would help & provide value to other parents struggling just like me. Read more>>
Jimmy Elcock

Originally a New England Kid, I grew up between Boston and rural New Hampshire. While I had many interests, hobbies, and passions- riding horses, working on farms and camps, skiing, backpacking, camping, competing as a three-sport athlete- music was always there from the start. My earliest musical memory was watching my grandmother play simple tunes on her old ivory-keyed upright piano. Even as young as age four, I always had to "figure out" how to play what I was hearing. The desire to "recreate" the songs or sounds I heard has always been there. She would place colored tape on the keys to help me memorize patterns and learn the melodies. There are also videos of me standing in front of the film Fantasia for hours, transfixed and "conducting" what I was seeing and hearing with my hands. Read more>>
Adriane Jones

First, I would like to acknowledge how grateful I am for Voyage to be interested in my story and how I started Queen Ave Beauty. In 2016, I became interested in lash extensions and decided to take a class in Atlanta, GA to obtain a certificate for lash extensions. After completing the class, I learned that in the state of TN you had to either have your cosmetology or esthetician license. In January of 2017, I started attending Georgia Career Institute night classes because I worked full time and there is where I fell in love with the art of skincare. I knew upon graduation I wanted to open my own spa; I did not want to work under anyone due to the fact I was still working in corporate under someone. After passing my state boards in 2018, with a mustard seed of faith I rented out a space and named her Queen Ave Beauty. Read more>>
Dane Pieper

I moved out to LA from San Diego for college and to pursue my dreams of music and sports. I didn't have any musical connections or even anyone to jam with, so I took it upon myself to build a social media following as a start. Every single day for nine months, I posted a cover of me playing a guitar riff or solo. I garnered around 3k followers on Instagram and had people cheering me on from all over the world. There were a few regular commenters that were extremely supportive and wanted me to succeed. While I was studying for my winter finals, a bunch of notifications popped up on my phone. This one woman from Ireland, who was a strong supporter of mine, was tagging (at the time) some band called Classless Act in about 20 of my posts. Each comment is a variation of "Check this guy out, he's incredible. You guys need a rhythm guitarist!" Read more>>
Spencer Ryan

I moved to Nashville in the summer of 2016 from Roanoke, Virginia. My goal was to immerse myself in the music scene, become a better musician, and make money without having a day job. I initially went to Facebook groups, the next-door app, and Craigslist to book small jobs such as small interior remodels and home maintenance. The last few years have been fairly successful managing both, but I'd much rather perform my original music. Read more>>
Caitlin Printup

For as long as I can remember, I have had a love for art and creating stories about the world around me. Originally in love with the fine arts (watercolor, charcoal sketching, and gesture drawing), I decided to pursue a BFA in Graphic Design at George Mason University. I graduated in 2017 and immediately started working full-time as a designer for a company right outside of Washington, DC. Five years later and I am still with that company, yet I still pursue other passions of mine outside of my typical 9-5 career. I am a lover of photography — there is something so beautiful about capturing a moment in time. I adore photographing large and intimate weddings, military families, first birthday smash cake parties, and everything in between. As a military wife myself, I truly value the beauty of a photo that can immediately bring me back to a specific moment in time. Read more>>
Lyda

First, thank you so much Voyage Nashville for having me today! It's an honor to share my story with you. My family says that I began singing before I could even talk. I went to my first concert when I was 9, and that's when I ultimately decided that I want to be on stage for the rest of my life. I started writing songs when I was 12. I taught myself how to play the guitar when I was 17, and a year later is when I began to perform. I'm from Galveston Island, which is an island on the coast of Texas. I have performed all over the Lone Star State and have gained a following in the Hill Country area as well as Waco, TX. I got to perform in Nashville for the first time, in October 2021, and it was the best experience that I have had as a musician, yet. Read more>>
Jodi Bishop Runger

I grew up in a small town in Tennessee named Sunbright with a population of 600 people. Growing up my aunt and uncle lived in Nashville and which was about 2.5 hours from our small town. I always loved going to Nashville and exploring the background of country music and seeing street fashion. Exploring our state's capital also lead me to a love of politics that turned into an interest in our legal system. I graduated college from the University of Tennessee summa cum laude as a political science major and attended law school at the Cecil C. Humphreys School of law in Memphis, TN. Thereafter, I passed the Tennessee bar exam and the Mississippi bar exam. During college and law school I worked as an intern for six years for the District Attorney General's Office of the Eighth Judicial District. Read more>>
WAIL

Wail's story begins in 2012, in the city of Pineville, LA, with founding members Julian Austin Box (Guitarist) and Tayvieon Graham aka "R.D.Snake" (Drummer) meeting in grade school and desiring to start a band. While attending Guitar lessons, Julian became friends with Xzavier "OSHA" Price (Lead Vocalist and Guitarist). Early on, the guys realized they needed a name, and "When All Is Lost" won the vote. While a poster advertising the band was posted at school, some rude students crossed out the band's name except the first letters, revealing the acronym W.A.I.L. The band began performing at major local events and later got exposure throughout Lousiana and the southwest region. Early on, The Band had the pleasure of playing various notable venues and events; House of Blues & Howlin Wolf, both in New Orleans, The Machine Shop, in Flint, MI, and festivals such as French Quarter Fest, Winter Fete, River Fete, and South-By-Southwest in Austin, TX, Read more>>
Jasmine Morgan

Since my days of styling hair for classmates in elementary school, I've always had a calling to serve. Time and life would lead me to serve in various ways, including as a beauty industry professional. Upon graduating college summa cum laude, I knew I wanted to become a successful businesswoman– the problem was figuring out in what capacity. Dreams of moving to a bigger city faded, as I returned home to find out my father was gravely ill. After declining an opportunity to go to graduate school, practically for free, I chose to also remove myself from the job market to instead spend my days assisting my father full-time. It was during this time that my focus shifted to purposeful living. I watched my daddy weather the storms of his life without once complaining.  Imagine waking up every day knowing you can't even swallow (food or saliva) because cancer has impacted your body, and your only nutrition comes via a feeding tube hooked directly to your stomach. Read more>>
Kerry Morton

My father is a WWE Hall of Famer. I currently work for the National Wrestling Alliance which airs on FITE TV and YouTube hosting a weekly show. I have the privilege to travel all over the country and wrestle everywhere. We are actually hosting a show in Nashville in June at the Studios. I have wrestled for the top independent wrestling promotions in the world. As well, NCAA Cheerleader for King University. Former Professional theatre actor. Touted with shows such as Tarzan, All Shook Up, I'll never be hungry again, Rock of Ages, Rocky Horror, etc. Read more>>
Nick Jongejan

When I was 16, I was a songwriter and guitar player in a few Pop-punk bands. I was always the person in the band who wrote the songs and made the demos. I quickly realized that pursuing music was the only way forward so I started studying guitar at one of the Dutch conservatories. While studying there, I fell in love with two things besides playing guitar. The art of producing & Modern Country music. I had a mentor on the producing side of things with whom I learned the art of what we call "American sounding" music production. (which basically means that the production is pretty slick and sounds full) Besides producing for other artists I started writing for my own project which turned out to be The Young River; My current band. We are one of the few acts in Europe that really embrace the sound of modern Nashville. Read more>>
Luther Racelis

I remember looking up at the ceiling of my car and gazing into the stars through my rear window. Homeless at that time in Los Angeles. Laying in my backseat I had my guitar. I had no idea what my life was going to be but one thing I knew was that music to me was larger than life and was a safe place from the madness and unknown I was facing. It seemed like the only thing that ever made sense to me was music. That feeling continues now years later. While homeless, I had finished high school and was part of a small label after a small demo was created for my friends and family. I had the opportunity to play at the house of blues in LA and the plush cafe in Fullerton. A small tour that ended in New Mexico where we packed a small coffee shop of 50 people. The first time I felt successful as a musician. Read more>>
Carolina Anderson

Well, I don't even know where to start. I am originally from Moldova, a small country in Eastern Europe. From young age looked forward to traveling all around the world but never knew how would that happen. At the age of 9, my mom took me to a ballet performance and I fell in love. I enrolled at the local ballet school and that's when all my dreams started to come alive. At the age of 16, I went on my first ballet tour of England with the local ballet company for three months. Being young and interested in everything I made sure I explored every single place and city that we traveled to in those three months. It was my first time traveling and I knew that this is what I want to do forever. After that tour, I was invited to join the ballet company and work alongside famous ballet dancers. From there the doors opened to so many more places, I've to pretty much every country in Europe, I've been to China and of course the U.S.A and Canada. Read more>>
Christian Clark

I grew up in a musical family in Illinois. My mother is a singer, and she passed down her singing voice to me and my two siblings. So I've always been a musician in some capacity. I got my first guitar as a gift at ten years old, and I'm self-taught to this day. I began writing original songs just a couple of years after that, even doing mediocre production of some acoustic singles on an iPhone 4, self-releasing my first single at age 14. I was in an indie-rock GarageBand called "The Delmore Schwartz" from 2007 to 2012, writing and performing original music. I fell in love with writing, and even wrote a song in my dreams when I was a teen, (and a few more since.) I started teaching myself piano in high school and incorporating that into some of my music. I self-produced and released my first full-length album of acoustic/rock music in college in 2014. Read more>>
Hassan ELamragy

My name is Hassan Elamragy, I am 19 years old from Alexandria, I love sports and creating content I started at a young age when I practiced kickboxing, and from here my passion began to combine sports and create content in filming small videos and won great admiration. The videos talk about sports and what is its importance in the world and to humans, especially combat sports. And we all know that there are many difficulties in order to reach the edge of success, such as working and studying at the same time and traveling to a far place to learn important methods in sports, and photo cards for me to produce content that suits the level of the viewer and create a spirit of action and artistic excitement. I do not find it difficult to combine sports and entertainment because I have skills such as speed and strength, and here is the horse's anchor, exploiting the skills in a work that elevates you and benefits people. Read more>>
Javier Kotaroo

I started my musical studies in La Guaira (Venezuela) at the Pablo Castellano School of Music. Later, I joined the System of Orchestras and participated in several tours and international events. At the same time, I studied Venezuelan folk music, coming to work with leading artists of Venezuelan music, too I played with Caribbean music artists. Then I lived in Argentina, I was director of the Corriente Province Orchestra and the Bicentennial National Children's Orchestra. I was director of the Latin American Music Choir of Chaco and I hosted a radio program called "Mundo Latino. I have developed music teaching methods and given music workshops in Latin American countries. Enter the YOA (Youth Orchestra of the Americas) in the area of ​​​​training missions. I conducted orchestras in Argentina, Chile, Brazil, Paraguay, and the United States. Read more>>
Alex Locke

Five years ago, I and my wife set out on a mission to build a career traveling the country doing what we love the most, Shooting Weddings. I (Alex) am a videographer, going on 11 years now. For me, what started as a hobby over the years became inevitable to grow into something so much more than that. My wife (Maggie) picked up a camera five years back and since has been published in multiple bridle magazines across Florida. Originally based in Daytona Beach, FL. We have since seen a large demand for weddings in Nashville and other areas of Tennessee. Keeping us here throughout the year is perfectly ok for us! Ready to trade the beaches for mountains & streams we created a plan for a full transition into the Nashville & Chattanooga Market. Read more>>
Rayne Satterfield

This is a bit difficult to answer. I mean I could go way back to my childhood to talk about how events led me to where I am now but will try to keep it more recent. So to start, I decided on a social work degree about midway through undergrad. I had picked a few other majors before that point, all involving art or teaching, before agreeing on social work. I don't regret that decision one bit. It has been my career path since 2010 and is the perfect fit for me. I worked a couple of jobs after undergrad as a case manager in community mental health and a facilitator for group treatment and assessments at a probation office. I found myself craving more. I wanted to go deeper, understand people better, and know the answer to help them. I decided it was time to go back to school. I entered a graduate social work program, not really knowing what I would do with this new degree, but knowing I needed the challenge. Read more>>
Tommy Odetto

My name is Tommy Odetto. I'm Blues Rock Guitarist, Singer, and Songwriter. I grew up passionately obsessed with music. When I was really young my first musical love was early rock and roll; Elvis Presley, Buddy Holly, Ritchie Valens, and everything 50s Rock and Rock and Roll. When I got a little older, around 13 years old, I finally received an electric guitar for Christmas. Serendipitously, I started to discover guitarists like Eric Clapton, Jimi Hendrix, and Stevie Ray Vaughan. I wanted to know everything about them, which is how learned of the music that influenced them, the Blues! This led to another life-changing moment. Artists like Robert Johnson, BB King, and Muddy Waters reached out and touched my soul. The influence that blues had on rock and roll lit a fire inside of me then and it has never wavered. Read more>>
Wesley Baertsch & Ryan Poole

Ryan: Hmmm… I don't know Wesley, what is our story? Wesley: Well, Ryan & I own & operate a Photo/Video/Recording Studio on Music Row and we call it "The Hideout". Ryan: That's not a story, that's just a fact. You have to start from the beginning! Wesley: fine… Ryan: I moved from San Diego to Nashville in 2012 to pursue a career as a Producer/Engineer. I decided to make a road trip out of it and invited my best friends to help me drive across the country to start my new life. One of those guys flaked, so I invited this kid Wesley along. Wesley: because you wanted me to take a free video of your road trip… Ryan: yeah kinda… I was making a documentary… it's complicated… anyway, we ended up becoming friends, and since 2012 we've done loads of creative work together –from music videos for my band "Nite Tides" to live concert videography for Danny Gokey & Tauren Wells, and everything in between. Read more>>
Primal Moon

Brian, Tony, and Luke played in a few bands together many years ago. Eventually, Luke found his way. A new band with Joe. Back in 2018, Brian and Tony started a new band with Luke, but they found themselves without a full-time singer. Luke suggested Joe sing for the band as Joe had previously sung in a band with Luke in the past. Joe tried out to sing and the rest is history. Primal Moon consists of Joe Brunker on vocals, Brian Alberts on guitar, Luke Pope on bass, and Tony Tessari on drums. Read more>>
Lonnell Matthews

In March of 2006, my younger brother (22) was shot and killed by a 17 years old kid in a drug deal gone bad. As if any drug deals are good. This one, in particular, was devastating to my family. At the time, I was 25 years old and still trying to figure out my purpose in life. I didn't immediately realize how I would find purpose in this tragedy, or maybe I should say "how purpose would find me". About nine months after my brother's murder, I was sitting in front of one of my college buddies catching up over happy hour drinks. I'm still not sure why I chose to allow a poli-sci major and audience to try to convince me to run for political office, but I did and he was pretty convincing. I had no political aspirations at the time. Heck, I had only voted in 2 Presidential elections and that was most of my political involvement. Read more>>
DJ Priddy

I've always had an ear for music growing up. I started playing music for my friend's house parties in college on my phone initially. Soon people began to pass my information to bigger and bigger circles and my closest friends encouraged me to take DJ'n seriously. So I invested in myself and, with the blessing from God, I've had a very successful career ever since. Read more>>
Natasha May Platt

I have always been seeking truth and beauty. I spent my college years studying philosophy with no intention of "doing anything" with my philosophy degree, but because I was yearning to discover what gives life meaning. Immediately after college, I moved to India and showed up at a renowned fashion designer's factory in Kolkata, asking for a job. I wanted to immerse myself in ancient culture, and absorb through lived experience both the philosophy and the textile traditions that pervade Indian culture. I was allowed to work as an unpaid intern, and eventually, I was hired as part of the design team. I stayed three years, and I learned Hindi, learned thousand-year-old embroidery techniques, and learned about the weaves and color palettes of the Indian subcontinent. I spent weekends in remote villages outside the city, with the factory artisans who became my friends and family. Those three years irreversibly shaped my life to come, from my approach to hard work in long hours and austere conditions to my color sense to my acceptance of the ebbs and flows of emotions and challenging circumstances. Read more>>
Ryan Hagood

I discovered my passion for interior design after working as a visual merchandiser for a trendy retail brand. I was homesick and left an incredible job to move back to Atlanta where I took an internship at a local interior design & architecture firm, where I learned the skills of drafting by hand, material sourcing, and selling a design. In 2008, I used my talent to open my own firm where I continued to grow and juggled as many projects as I could handle, exhausting myself many times. Unable to afford any help, I eventually kept getting larger projects in other cities like Nashville, New York, and Miami. The RAD Interiors team started to organically grow and fourteen years later with very established roots in the southeast, we continue to expand our portfolio on projects nationwide. Read more>>
Barbarian

Barbarian initially began as a group of friends who got together to screen-print t-shirts. We had known each other since high school, taking the same art classes. It wasn't till we got to Watkins College of Art that we began playing with the idea of creating a brand, but not just any brand. We wanted to stand out by screen printing conceptual pieces and blurring the lines between streetwear and gallery art. Printing our logo on the front felt too common and expected – hence why we always printed the logo on the back. We explored our curiosity for four years. Through showcasing a few pop-up shops, our eyes were opened to how we could explore t-shirts, paintings, posters, sculptures, prints, and more. One of the pop-up shops was at the WAG gallery. It happened in February of 2020 – a night we will never forget. It showed us the power of community. But as you know something big happened in 2020. Due to the pandemic, like the rest of the world, we took a break. Read more>>
Coe Schneider

As a musician, I started in high school, playing bass in my uncle's cover band. From there started playing with friends in punk rock bands. Went to college for a music degree and dropped out cuz the band I was in at the time was supposed to go on tour then the tour never happened. The band halfway broke up, I got a construction job and got married but never stopped playing or writing music. Ended up on a church worship team for almost a decade(maybe more) and played in gigging bands off and on throughout that time as well. When my wife and I decided to start having kids, I stopped gigging and playing live but continued writing. A couple of years after that and I decided to build a recording studio. My first space was small but for me a very creative and inspiring place. I recorded a handful of projects there and thoroughly enjoyed the process. About that same time, some friends started a podcast that I enjoyed listening to and became regular contributors on. Read more>>
Jeremey Dyches

I started off as an artist and had a scholarship to an Art School right after graduating high school. I decided to take a gap year as I wasn't completely sure if I wanted to commit to Animation studies. During that gap year, 9/11 happened, and I come from a very patriotic family with every grandparent, uncle, and father all having served in the armed forces. So I naturally stepped into what I felt was my obligated service. During my 15 years in the military, I pursued photography as a hobby. Eventually becoming an amateur photographer for the Coast Guard. After leaving the Coast Guard, I spent the last six years of my service with the Army National Guard in a Combat Medical Unit. There I would become the unit historian and document all our training, traveling, missions and ceremonies. Read more>>
Paisley Blu

I still don't know what I'm going to be when I grow up! A California transplant, I came to Nashville, with big dreams, to pursue the music industry is becoming a validated songwriter. For me, this move was the beginning of a path to my personal freedom in so many ways. My crazy life has been filled with extreme highs and lows. My writing is very personal and what you hear is me trying to sort through all of it emotionally and mentally. My songs are a mix of my fragile heart and my internal desire to be the strongest version of myself. In the times I find myself silent, is when a song idea, hook & or lyrics begin to flow. My big sister's back deck seems to be a favorite of mine, as the words bounce around my head and minutes later I scratch out the lyrics, to unknown melodies that I hear from within. Read more>>
Sofia St. Jean

I began my musical journey at four years old when I decided that I wanted to be a rockstar. I fell in love with music in a different way at that time; I knew that I was working towards something bigger than myself. My father always told me to sing for the people and remember my roots. I chose to plant my seeds in all genres so I could be grounded in fluidity. This mindset was the foundation for my self dubbed "wavy music": which is the expression of music beyond the boundaries of genre. Growing up in a Haitian household felt like a music scene within itself. My father made sure to show me as much music as he could share. I began to get serious about music when I was in high school; I released music for the first time and began to play small shows. Read more>>
Erin Dunaway

I am a stylist of 16 years, graduating from a small beauty school in Las Vegas. After a few years, I decided to move to San Diego, where I'm originally from and was able to build an incredibly successful business filled with the MOST INCREDIBLE clients. I originally wanted to be a special effects makeup artist but quickly realized my passion lay in corrective color and hair extensions. I am master certified with Babe Hair extensions and Bellami hair extensions and have been exclusively using Pravana for my entire career and recently became a "Disruptor" for Brazilian Bond Builder. I always had a very unconventional way of approaching things and learning so I decided to start running an assisting program to help newer stylists how to thrive in this ever-changing industry. Read more>>
Lauren Gagnon

Two years ago, Greg and I fulfilled one of our major life goals and dreams: buying land up North. We had talked about it and dreamed about it for a long time. We worked really hard in the business that we owned at the time to get to this point, and it felt surreal when it actually happened. When we first bought it, it was full of beautiful trees (that we got to save and use as firewood!) And then we put a home on it. The memories our family shared there will be remembered for years to come— building a fire pit, then moving it when the kids accidentally ran their sled right through it (don't worry, they were ok!), spending nights around the fire playing games and listening to music with friends, boating and hiking and sledding and so much more. Truly cherished times. Read more>>
Zach Ray

I started taking piano from our church pianist, Deidra Fuzzell when I was eight years old. It wasn't long before I started singing on that same stage there at our little church in Blanchard, Oklahoma. Music has been a part of my life ever since. Moving on from piano I decided to take up guitar after a buddy of mine said that he was going to. An Oklahoma treasure, by the name of Joe Settlemire, decided to open a guitar shop on Main Street in our town, and boy was I glad he did. He and his wife Donna instilled knowledge and a whole lot of confidence into a kid who could barely play a G chord. Not only did Joe teach you how to play the guitar, but He also taught you why you were doing certain things this way, and other things that way. Read more>>
Katrina Burgoyne

The Aussie singer-songwriter grew up on the stages of Tamworth's Country Music Festival. A two-time Golden Guitar-nominated recording artist with several top 10 singles and an ARIA-charting album with White Flag. Even in her teens, Katrina was a prolific songwriter and dreamed of living and working in Nashville, Music City, USA. Sometimes you can be too comfortable in your one traffic light hometown so, in 2017, she took a massive leap of faith and flew to Nashville with just a suitcase, a guitar, and her little Aussie battler attitude. Soon, Katrina began performing on Broadway and across Tennessee and Kentucky to support herself while chasing her dream of becoming a full-time songwriter. Read more>>
Portia Tharpe

Well, honestly my businesses all started from the idea of helping others and hopefully inspiring my daughter to do the same. That's ultimately the core of who I am. I started a blog in 2018 under the name HonesTea (honest tea, a play on the word honesty as I was spilling my truth or the "tea" about me). At any rate, after having the blog for a couple of years, I wanted to take my ideas and words a bit further, this is how Honest T's was created. This is a t-shirt brand strictly for the culture that brings awareness to social injustice along with placing catchy phrases or sayings that are specific to Black culture on T-shirts. Everyone needs clothes right? Why not mine? Lol. During the start of Covd-19 and after the tornado of 2020, my business sort of was placed on the back burner. Read more>>
Skip Work

I have raised a diehard Tennessee Volunteer in the literal sense. I volunteered to do my part by joining the Marine Corps. I spent 20 glorious years serving my country before injuries forced me to retire. After finishing my MBA, I moved to our Nation's Capital and went to work at Toffler Associates. TA was a consulting firm founded & operated on the principles of futurist Alvin Toffler, the sweetest gentleman imaginable, who wrote the book "Future Shock" in 1970. For almost 16 years, I profited beyond imagination working with some of the most intelligent people on the planet. The money I made in the consulting universe was obscene compared to what I was paid to serve my country. The only problem: I never quite fit in with the upper class. Read more>>
Sunshine James

Singer/songwriter Sunshine James is just as comfortable entertaining people in small barrooms across the country as tearing the roof off honky tonks in Nashville, TN. As an Arizona native, he grew up in the outskirts of the city just East of Phoenix in the desert near the Superstition Mountains. Having been raised in a deeply musical family, at a young age learned to play guitar and started covering music sung by his heroes. His foundation as a country artist is traditional at its core, yet he is not afraid to let his rock, southern rock, blues, bluegrass, and folk influences shine through in his music. In his early adult life, he toured across the western United States, helped physically build a recording studio, and even had a hand in starting a record label. Read more>>
Jenn Miller & Alyssa Miner

This business was born out of years of hard work, good times, bad times, and major ups and downs in an EVER-changing industry. This industry, as of late, has not been fairing well, and as a result, created a major burnout crisis amongst its most important pieces, NURSES. Nursing is an incredible privilege and a road one doesn't just happen upon! It's born out of a desire to see people and help them in some of the darkest times in their lives. It's sacrificial love for both those you know and doesn't know.  The sacrifice is the surrender of self to serve, to see lives saved, families joined together, and healing.  However, it also comes with long hours, unsafe nurse-to-patient ratios, lack of leadership/physician support, and eventually burnout that makes you leave altogether. Read more>>
Danielle Marie

Fun Fact: I started (on social media) writing poetry LOL. There is only one explanation for how I went from poetry to style, fitness, and lifestyle – I'm a Sagittarius. If 100 bags of Doritos lay in front of me, I will HAVE to taste one chip from every bag so that I am able to pick the bag that contains the coolest of the ranch. And while my pride and determination won't let me NOT find the said bag. My intense need to rebel against commitment and conformity is undefeated and leaves me with a hankering for chicken (on a scale from 1-10, how smooth do you think this road has been? LOL). But in all seriousness, the first passion, I remember having was for writing. From writing "nasty-o-grams" to my mom regarding the latest injustice in our household to spending summer breaks with my nose on a computer screen, figuring out how to maneuver through and format 500 pages of fiction in what these new kids now know as Microsoft Word (it actually hurts to know I am THAT old). Read more>>
Ashley L. Evans

It was the summer of 2009. A sunny Chicago afternoon working at The Friendly Confines (for the non-baseball fans: Wrigley Field, home of the Chicago Cubs). A perfect double-header kind of day, followed by an evening concert for an up-and-coming country artist named Lee Brice. There were about 50 ticket holders in attendance for a 2,000 cap room. It was one of those "How does everyone else not know about this amazing performer/songwriter?" moments, wishing everyone I knew had also bought a ticket… but then, we probably wouldn't be where we are with my story today. That evening I was able to meet the band, chat, become friends with them, and photograph many other performances of theirs around the country. After knowing the crew for about a year, Lee introduced me to his brother with a "Carl Lewis, he could use your help with all things that you do. Read more>>
Rachel Sellick

In 2017, I attended Country2Country Festival at the O2 Area, London. During the 4-day weekend, I met a bunch of great people, a couple of which we're looking to release country music! Although being an absolute lover of mainstream US country music, I wasn't aware of the growing UK scene so, jumped at the opportunity to get involved. At the time – studying for an undergraduate degree in Human Biology. I knew that I was probably better equipped and suited to help with the organization, and promotional aspect as, as a scientist, I spend a lot of time writing emails! Little did I know, the release of this debut single would lead to connections and opportunities abroad! Over the course of the coming months, I was organising full UK tours, and festival appearances in the US and was a part of multiple award nominations and award wins. Read more>>
Milton Jackson
\
I've always had a passion for acting growing up, but due to limited resources in Milwaukee Wisconsin (my hometown), I never got the chance to exercise my passions until I moved to Nashville upon graduating high school. While in college, I was able to experience both acting in film and on stage, as well as being a part of various radio programs on the air. I knew then that the world of entertainment was where I was supposed to be. And although I wasn't a huge fan of acting on stage, not only is that currently a huge part of what I do, but I've grown to love it in ways I didn't think were possible. And because of my start on stage, it's allowed me to have many of the opportunities I've been graced with now even while transitioning over into film as well. Read more>>
Eric Blossom

Studied classical guitar as a kid near NYC. I studied math in college and grad school. Drove across the country to California. Then worked for 40 years as a computer programmer. Not much music there. But I did sing to my kids every night and started playing blues harmonica. I also built a guitar in 1986 under the tutelage of the great Ervin Somogyi. When I retired I picked up the guitar and decided to play the blues I loved so much. Then I bought a brass resonator guitar and a slide and was off to the races. I took classes up in Washington state. I started hitting the open mics around the San Francisco bay area. Occasional busking. I started a YouTube channel and an Instagram account to post some of my music – mostly covers, but some original tunes and some instrumental improvisation. Then I got some gigs around Oakland and Richmond. Read more>>
Walter Suggs, Jr.

Even though I changed my major at school a few times and even took a few breaks from school music was always there and eventually, I decided to take it seriously. So four almost five years ago, I decided to go back to school and learn the ends and out of audio recording and production and get better at my instruments, and when I got my associate's I moved to Nashville and that was almost three years ago now. Read more>>
Alyssa Jacey

I had just come off a dancing high from dancing in the pregame, National Anthem, Star-Spangled Banner, and Super Bowl halftime shows in 2003, when I moved from my hometown San Diego, CA, to Los Angeles. I was 23 on the verge of 24, and in the middle of taking a break from college to figure out what I wanted to do with my life. I had been dancing for nearly 20 years at that point, and my dream was to become Justin Timberlake, Usher, or Janet Jackson's backup dancer. So, I moved to LA to pursue that dream but what ended up happening was, in short, a pause in my dance career and a beginning to one in music. Read more>>
Josiah Corbin

I have always gravitated toward the power of music and how it unites everyone. Every tongue, every race, every gender, every religion and sexual orientation, music is the universal language that binds us all together. I was intrigued at a very early age by that power and knew I always wanted to be a part of the process in any capacity. I began promoting shows right out of college and I immediately utilized every opportunity as one to grow and learn more about the industry that I was drawn to. Not long after promoting shows, I experienced success in creating experiences for the consumer through how I programmed a show. I curated a monthly showcase that quickly garnered the attention of major labels and management companies as they showcase events that they needed to get their artists on. Read more>>