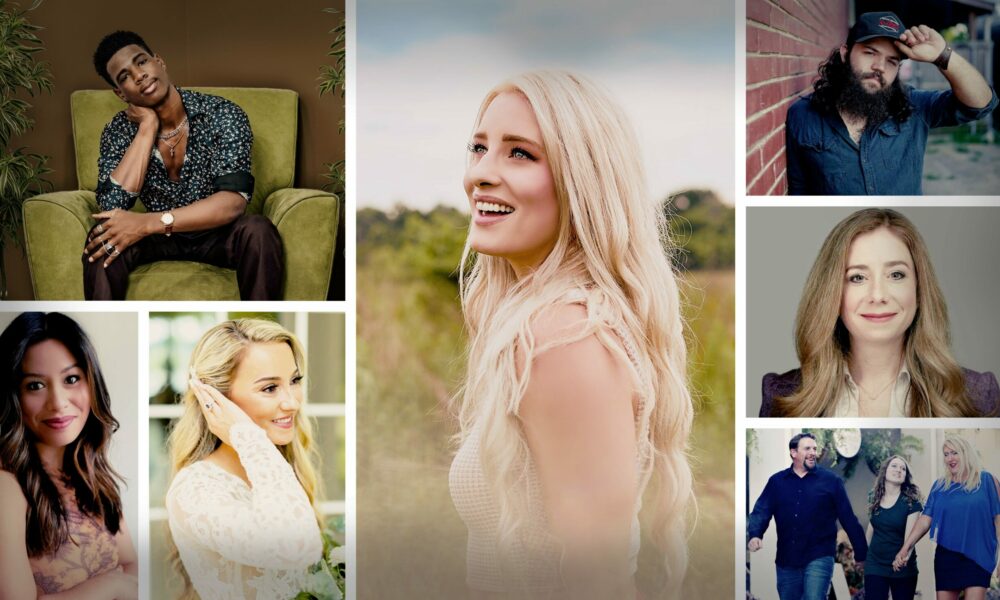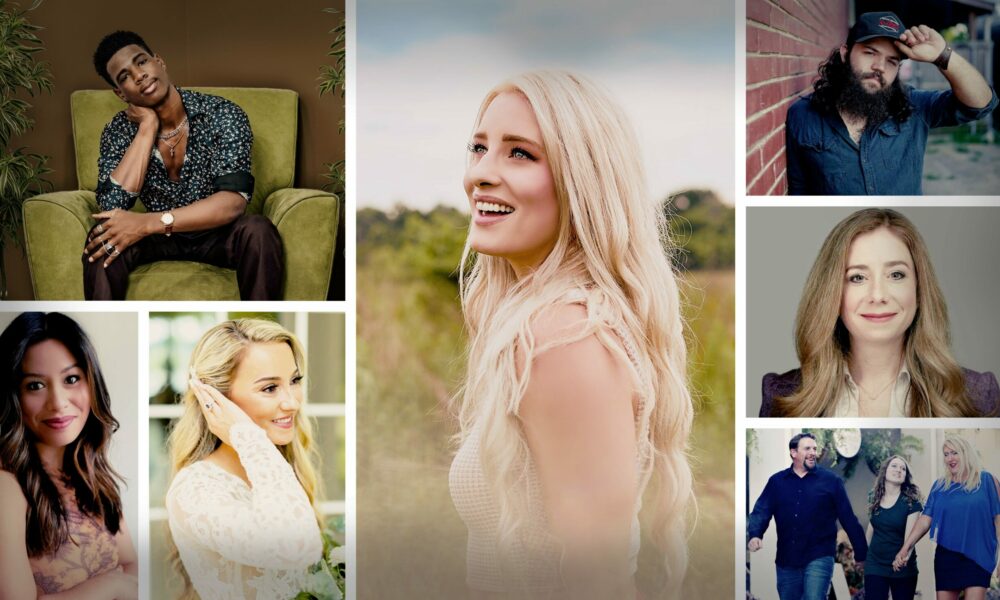 The heart of our mission is to find the amazing souls that breathe life into our communities. In the recent weeks, we've had the privilege to connect with some incredible artists, creatives, entrepreneurs and rabble rousers and we can't begin to express how impressed we are with the incredible group below. Check out our favorite stories from across the Voyage family.
Zoë Ashberg

Music has been a massive part of my life since I was a little girl. Growing up, my house was constantly filled with a wide variety of music, and I'm really grateful that my parents always encouraged me to explore different genres of music. I can still remember the many nights when I would perform improvised songs for my family after supper; technically, these were my first songwriting experiences. Read more>>
Liz Brusca

Liz Brusca is the President & Co-Founder of Bevridge, a content, e-commerce, and marketing platform that uses storytelling to enhance consumers' journeys through the world of premium spirits. With a background in lifestyle brand management, event production, and public relations, Liz is a recognized leader with a 20-year success record in building, growing, and differentiating brands. Read more>>
Demario Liggons

Coming out of high school (2004) I was already DJing in high school, then I was an extra in a student short film where I played the villains right hand man. At the wrap of shooting I met the editors and linked up with them and watched them step by step when they were editing and slowly taught myself through the process. By the end of the production i was a lead editor of the short film.  Read more>>
Chelsea Berry

Since I was a young girl, I have always loved music, singing, and performing. When I was little, I would get my cousins and my sister to perform little shows with me every Sunday night for our family and friends. I kinda always wanted to be the "center of attention" haha. I grew up around it. My dad would take me to various bluegrass festivals and he also played guitar and would sing in little groups back home.  Read more>>
Dave Goldstein

Hi there – so my story pretty much starts back in college where I was a pitcher at California State University Long Beach. There I studied Exercise Physiology and Biomechanics. As a college athlete, I wanted to learn everything about how the body worked. We went to the College World Series and was able to play minor league baseball – perseverance paid off! When baseball was over, I began my career with the Sports Club LA/OC as a Personal Trainer.  Read more>>
Daniel Key

So before I was even born my dad was a country/ rock musician and had multiple bands that he went on tour and had been on the radio. I never really got into music until about my senior year of high school and then when I realized I had a lot of support behind me I knew it was destine for me ! Music is never a smooth road. There will be days you can't think of lyrics, days where sessions get canceled, shows get canceled, etc .  Read more>>
Iyah Aku

The first time I pushed my daughters head out of my yoni, I literally died every time spiritually and was reborn as the best version of myself. Thoughts of birth pain scared me in my first pregnancy, but intuitively I felt confident. My rebirth experience prepared me for postpartum and motherhood. Months after having my oldest daughter Zaire a new passion was brought to life, Zaire and Mommy. Read more>>
Ashley Hayward

I'm a lifelong dinosaur fan, so when I got the chance, a couple of friends and I decided it was time to build a Jurassic Park car. That was back in the summer of 2017. We spent nine straight months repairing and upgrading this '92 Ford Explorer in order to join the Jurassic Park Motorpool for the previous Jurassic World movie premiere in Branson, MO. Over 50 Jurassic replicas and tribute vehicles all in one place. It was a really amazing adventure. Read more>>
Vincent Warnke

I've been playing music since I was 8, when my older sisters needed a drummer for their band and decided I wasn't doing anything. After that, I played in church and when I picked up guitar, started leading worship. I had the opportunity to play bass on a traveling worship team when I was 18, and then moved to Nashville when I stopped playing with them. When I moved here, I messed around with a couple bands, tried to play on Broadway, and finally started to play bass in my neighbor Kirk's band, Titans of Siren, full time. Read more>>
Shantrell McDaniel

I have always been an animal lover. I believe in respecting and appreciating nature and wildlife and taking the measures to preserve its wellbeing. Growing up I cared for the "typical" animals that many families allow, however, my family is terrified of reptiles. So when I purchased my home I was finally able to get my first snake. Then another. Then another and so on. It's sort of an ongoing joke in the reptile community that you cannot have just one reptile.  Read more>>
Brody Schenk

I started out as a guitarist from Rochester, New York. With two parents who loved music, I was young when I followed their lead and picked up guitar. I spent years learning the instrument to the best of my ability as I grew up. At the age of 13, I started going to open jams and mic's playing blues, funk, and folk music. I played in multiple awesome bands during high school like The Old Souls Band and Judah. I also am currently a bassist and guitarist for singer Jack West. Read more>>
Mark Short

So ever since I was a kid I loved to take photos, and was always taking pictures of nature etc. The outdoors was my first real passion. I was in College for another program and I was in the photography class for one of my courses at the time. And the professor of that course was impressed with my photography and pulled me aside and talked to me about submitting a portfolio for the photography programs at different schools. So I went home after that and thought about what he had said to me. Read more>>
Corbin Smith

Ever since a kid, I was always making something or coming up with an idea for something, always making something out of nothing. I remember when I got a Gopro for Christmas, maybe 5th grade. I burnt it to the ground: Cliff jumping, 4-wheelers, dirtbikes, skateboarding, snowboarding. I captured every highlight possible with that thing. I used to skateboard every single day all day, but after I moved to a small town where the closest skatepark was an hour away, I found making music.  Read more>>
Javon Everett

My name is Javon Everett born also known by my stage name as Visionz2turnt. I grew up in Washington, dc born and raised then moved to Maryland and North Carolina. I started music back in the 2nd grade and the passion evolved from there. I grew up with 4 other siblings in which in was the middle child. Music has always been in me I just didn't know because I started off writing poetry and then free styling evolved to songs. my genre is rap, hip-hop, trap, conscious hip-hip, r&b.  Read more>>
Stefanie Edwards

For the past 21+ years I have been creating marketing campaigns for businesses. In the past three years, I switched from working in-house on a team to working independently with solo entrepreneurs. That was when I discovered mindset coaching and energy work, as I challenged myself to seek a solution for my clients who would sabotage themselves rather than take action because personal issues came up that triggered them emotionally.  Read more>>
Mark Skoda

Our story begins with my son, Matthew, a drummer who has been playing for six years. We had recently moved to Franklin, TN from Memphis where he had been playing with our church and at the School of Rock. His last gig was at the Hard Rock Café on Beale. Having left his school and friends behind, Matthew was looking to establish new relationships including a band. There didn't appear to be as much activity here locally, so just before Christmas, Matthew asked me if I could help him form a band. Read more>>
Brittany Jean

I grew up in West Chicago, IL, and so many golden memories from those growing up years have made it into my songs. (And I'm sure more will.) I began with piano lessons at five or six, my wonderful mom being my very first teacher! Voice lessons followed, choirs, youth group bands, musicals, music theory classes, recitals… I was even in an opera for good measure! I fell in love with every new musical experience—enjoying the language, the different mediums, the different genres…. Read more>>
Sunny Brown

Well, first of all I want to say to everyone that I am a Late Bloomer! I am in complete awe of this direction that my life and career have taken as a comedienne and comedy/humor writer. I literally did not know that I was funny until I was 47 years old! It came about very unexpectedly later in my life. I had a true, life changing epiphany that changed my life. It brought clarity of who I am and what my gift is to give to the world. As things came into focus I began to see how my whole life fit together for this direction. I have been on that path ever since. Read more>>
Corina Avalos

Growing up, I always knew I wanted to do something in the Entertainment Industry. I fondly remember the nostalgia of tuning into WGCI- Chicago's Hip-Hop and R&B station- late at night to catch my favorite disk-jockeys; not only listen to the hits but to them speak! I honestly think that's where my desire to pursue Radio came from. Once I graduated high school, I went to Lincoln College to Major in Radio Broadcasting and fell even deeper in love with the industry. I realized very quickly that I had a knack for copywriting and audio production- both of which were courses I thought I would struggle with the most. Read more>>
Adrianne Wright

One of my earliest childhood memories is my father telling me stories of his life in the Philippines. He was the leader of a student revolt that had been largely involved in the Battle of Mendiola, the culmination of a period of unrest in the Philippines in which thousands of students protested against the massive poverty and inequality caused by an unjust government. He would often show me the gunshot wound and scars from where he was stabbed at a protest when he was 17 years old. Read more>>
Dominic LaBonia

I am a freelance graphic designer and traditional artist. My mother is a painter and my father is a digital design specialist. Growing up I was always surrounded by art. I moved here to pursue a career in audio engineering and attended and got a bachelor's degree for just that at MTSU. While I was attending college I surrounded myself with live music and found that I could use my art to leverage my band "The City Planner." Read more>>
Alissa Steffens

Alissa Steffens Vocal Studios – I started singing solos in church in west Michigan at the age of 5. Through the years, I continued to sing all over west Michigan. I released my first album at 17. I then went to music college in Grand Rapids at Grace Christian University and joined various bands and honed my craft-Studying Voice and the music industry. After graduating in 2002, I followed my heart to Nashville.  Read more>>
Vasisht Ramasubramanian, Praveen Pedankar and Arjun Meherish N/A

My Sauce Lab is the product of three restaurant veterans, a saucey idea, and a kitchen. Based in Nashville, Tennessee, we set out to bottle up the wild flavors of our world travels into unexpected combinations that add mouthwatering, saucey goodness to every bite. Our rich and authentic sauces are vegan, gluten-free, and made with zero artificial preservatives. All of our ingredients are high quality, and elevate any dish that our sauce dresses! Read more>>
Drew Erwin

So I moved to Nashville in 2018 with my homies Jeffery, Spencer, and Graham from college. We all went to the University of Memphis and studied music business. Their band started gaining traction our senior year, and they were planning on moving to Nashville after graduation. They had management in the works are a tour for the fall lined up, and needed someone to run sound. I always loved tinkering with audio engineering, and was really burning out in Memphis playing bar gigs. Read more>>
Jeff Shicks

My life story started as a young boy in a small farming town in Ohio, growing up with a love for animals, fishing, roller skating, riding horses and long walks in the woods. And as high school came to an end, I married my high school sweet heart and we began serving teenagers in the community while trying to figure life out as a young couple. A few years into this adventure called life I became a police officer, spending my days on bicycle patrol, speaking in school assemblies and trying to help probationary teenagers get their life turned around. Read more>>
Daysha Hill

As a little girl, I've always been interested in my natural hair, and hairstyles I can do on myself for school. I learned how to braid my own hair into box braids as an adolescent, even though it took forever. I also, started making my own U-Part Wigs, Bleaching them different colors and Installing them. My mom used to braid my hair down for me and I used to do the rest. In high school, I became interested in my natural hair texture, so I started becoming literally obsessed with buying hair products from target, my grandma used to take me there all the time just to buy My hair products.  Read more>>
Letty Rammal

Amid COVID19 I found myself in a really dark place and began to journal in hopes of coping through the lockdowns and isolation we faced as a nation. I remember venting on paper and pleading with myself about the most vulnerable moments in my life. I began to feel angry because what I was writing wouldn't matter to anyone, but me; so, that is when I thought to myself, a public journal.  Read more>>
Lucy Isabel

I studied theater throughout college and always planned to move to New York City when I graduated. But when I neared the end of college I realized I didn't want to live in New York. I started writing music my junior year of college so by the time I graduated I saw myself as more of a musician. I spent about six months traveling post-grad and ended up in Nashville in January 2015. Since moving to Nashville I've transitioned from working a million part time jobs to support my music, to working in music full time. Read more>>
Joy Dame

I started as a soloist at 5 yrs old in a musical in my little home church. I was so in love with music from the days of singing to John Denver songs at my dad's feet while he played guitar. High school was full of the fun of music competitions, choirs,show choir, a girls "barbershop-type' group, musical theatre and awards in solo vocal performance in state and international levels. In college and for several years afterwards,  Read more>>
Eddie Heinzelman

I grew up on a family farm in southeastern Indiana. I began playing classical guitar at age 8 and electric guitar when I was 12 and started performing in bands by the time I was 13. After high school, I went to the University of Cincinnati College Conservatory of Music, graduating with a degree in Jazz and Studio Music. At that point, I wanted to focus on writing and playing country music so my brother and I formed a band that quickly became one of the main bands working the greater Cincinnati region. Read more>>
Stephanie Wilson

I established my Professional Hair & Makeup business Pink Mantis Beauty in 2017, and have grown tremendously as an artist and as a business owner! With no intentions of slowing down, a lot of amazing growth opportunities and ambitions are presumed to take place in the future! It all started when I developed a passion for all things beauty. At a young age I experimented on friends and family; My father would always tell me Beauty School is not a lucrative career! Read more>>
Corry Michaels

Corry Michaels 25 years old, Libra, Where did I begin? I started playing piano, dancing, and doing theater when I was 8 years old. I lived in Cleveland, Ohio at the time. I started songwriting at the age of 10 years old. This was just after I moved to Columbia, TN. A small city about an hour south of Nashville. When I was younger, I wanted to be a songwriter. I was inspired by the likes of Max Martin, Ryan Tedder, and Michael Jackson. Read more>>
Ekaterina Gorbacheva

For the most of my life, I thought I didn't have the metabolism to stay lean or genetics to be strong. I was jealous of the "naturally lean" people, convinced that regular folks like us can never get there no matter how hard we try. Turns out, it is not necessary to try hard. Throughout my journey of preparing for powerlifting and bodybuilding competitions as well as training others, I have learnt that with an individualized plan, paying close attention to one's body responses and proper recovery– most can achieve a lean, strong, healthy body. Read more>>
Josh Jordan

I'm an actor, as well as singer/songwriter, from Nashville, Tennessee. I've been singing for as long as I can remember. I decided to join my high school's theater program, and it was one of the best decisions I have ever made. After immersing myself in theater and show choir, I decided to pursue musical theater at Belmont University. I am now performing in the world premiere of 'May We All: A New Country Musical', which is produced by the famed country duo "Florida Georgia Line". Read more>>
Meagan Ferris

I began my design career in 2008. The United States was experiencing an economic downfall and I was in college attempting to enter the industry hit the hardest… Construction. While in school, I managed to get a job as a kitchen designer. I was studying architecture and it got my foot in the door. I graduated in 2011. At that time, I didn't have enough experience as an architect to compete against others in the industry so I waited my turn. Read more>>
Taylor Raynor

Music has always been a part of my life. The other day I found a home movie of myself at two years old banging on a small children's keyboard. I'm not sure how it happened, and it doesn't run in the family, but I was drawn to music at an early age. I would fall in love with soundtracks to all the movies I'd see, I'd run off to wherever there was live music while out with my family, and whenever I got the chance I played an old electric organ that my parents had.  Read more>>
Garrett Adair

I have been writing music since I was 15, but it wasn't until last year that I decided to really start sharing it with people. I met an independent producer last year (2021) in Nashville and shared one of my songs with him in his studio, and he said "Wow…that's actually not bad!" That was in March of 2021, and by September I decided to move to Nashville full time to pursue something I had hidden for most of my life.  Read more>>
Dylan Kalogris

I moved to town five years ago from Los Angeles, but I'm originally from Upstate New York. I grew up farming, and then got into the trades in my teens and throughout college during breaks and on weekends. My first job off the farm was in a high end cabinet shop and I got to work on some killer projects! After college I thought I'd never swing a hammer again and got a day job in sales while I continued to pursue music in Los Angeles. Read more>>
Christy Stransky

It would be my pleasure!
I love to share my journey with yoga! It's one of the, if not the biggest loves of my life. It ties into my dream to change the world, even if for one person. It started when I resided in Fort Worth, TX. A dear friend of mine, by the name of Kayo, asked me to join her for a class at her studio in Dallas. Too be honest I was not all that excited about joining her that day; however, I instantly fell in love with yoga.  Read more>>
Emily Cordova

Like many artists my journey in making art into a quasi-profession has not been a straight path and certainly not a narrow one… I have dabbled in so many artistic mediums from acrylic to oil painting, beadwork, woodworking, leathering, sculpture, resin art, and most recently… hat making. I graduated from Ohio University in 2008 with a Bachelors of Fine Art and Interior Design. No one was particularly excited about hiring an Art Major as the economy fell into a downward spiral in 2008… Read more>>
Paige McNeill

While my official career in real estate started a few years ago, my love for real estate and its many facets started growing up in a real estate family. My dad and grandfather both built successful careers in real estate and I was able to experience firsthand the true benefit of investing in real estate and how it can help families build generational wealth. Growing up, I also enjoyed the new construction side of things and building something from the ground up.  Read more>>
Lyndsie Lord

Thanks so much for the opportunity to share my story! My journey as a Photographer and Makeup Artist has been a bit of a whirlwind, but I wouldn't trade it for anything! When people ask me how I got into photography I always have to credit my parents, my dad always had a camera and was always taking pictures and my mom would be the one to put together the photo albums.  Read more>>
Mallory Dumond

After completing my second Master's Degree, submitting over 50 applications for different job opportunities and landing none, I decided to venture out and pursue a career in the travel industry as a travel agent. I have always loved traveling and helping others travel and make memories, I was excited to get started and thankful for the rejection I faced that pushed me to take the leap into my future!  Read more>>
Isaiah MacMenami

Ive been making films since I was a gangly, flannel wearing, guitar playing thirteen-year old cheese enthusiast. I grew up on a small island in the Pacific Northwest and got my first taste of filmmaking working for a local video production company specializing in weddings and tourist videos. Cut my chops on a variety of "I do's" and the occasional dying pigeon from all the rice being thrown around the bride and groom.  Read more>>
Deanna Meador

A bit about my background: When I was in middle school, my family moved from Indianapolis to a very small town in Tennessee- Lafayette. At the time, it had one stoplight and one sit-down restaurant. We moved onto a multi-generational family farm where my grandparents had come to spend their retirement years. I was a first gen college students raised by two law enforcement officers. My mom was the first female Sheriff's Deputy the town had ever had.  Read more>>
Laura Ashley

Picture a 12-acre oasis in the middle of Missouri with horses, dogs, cats and chickens. I was the lucky girl that got to grow up there. With my dirty blonde hair and dirty bare feet, I explored the beauty of the Missouri country hills all from the back of my horse Lil' Bit. Lil' Bit is basically my furry soul-mate. We did everything together, including going to work and going inside the house! I never felt like I fit in at school, so I had to find a place that I felt whole, and that was by simply being with my horse in the country and by singing. Read more>>
Jude Remedios

I grew up in the rugged parts of Alberta, Canada where I followed in the shadow of my dad's crazy entrepreneurial life as he led big game hunting expeditions through the Great Canadian North, flew his own private planes, staked a claim on a gold mine, raced snowmobiles, raised horses and wrote and played his own music. He was a 'doer' and a creative thinker and that was the driving force behind my own desire to be creative and live life with 'no fear'. Read more>>
Brandi Knight and Nicole Francesconi

We really love all things food… but our go-to comfort foods we always come back to making are charcuterie boards. We have been creating boards for the past two years and we didn't think anything of it until We realized our attention to detail to customize each board kept getting more and more meticulous. Our passion started growing for trying different cheeses, fruits and meats! Recently, we were like let's just go for it and start our own business! Read more>>
Chiara Caputo

Tropea Tans started when I was stressed out of my mind, frustrated with the products on the market, and sick of walking into salons where I felt like I was being looked at up and down. Being the daughter of immigrant parents from Italy I was taught to work hard, go after what I want, and if I can't find a way, create one. I wanted to create a company that radiated positive energy and focused on the use of natural, chemical-free products. Read more>>
Maria Montgomery

Maria is a former Miss Kentucky USA. This leads her to place in the top 5 at Miss USA in Las Vegas, Nevada. After that event, Maria started her professional modeling career. She signed with world-renowned agencies such as FORD Models, Wilhelmina Models, Select Models, and in Nashville – The Block Agency! After 6 years of living between Chicago and Miami, Maria decided to come back to the south and travel from here for shoots. She has modeled in campaigns for several brands such as Oil of Olay, Pantene, Covergirl, Jockey, Kohls, JCP, Curel, Martini and Rossi, and more. Read more>>
Alex English

I started singing when I was about eight years old which developed into learning guitar at twelve and writing at thirteen. From there, I continued to perform live and by sixteen I was performing three-hour sets throughout the tri-state area. Through this journey, I have met numerous friends in the music scene and industry. From a very early age, I was exposed to music production and learned quickly how important it is to be self-sufficient. I continued to perform and develop my sound with the mentoring from different industry experts throughout the way. Read more>>