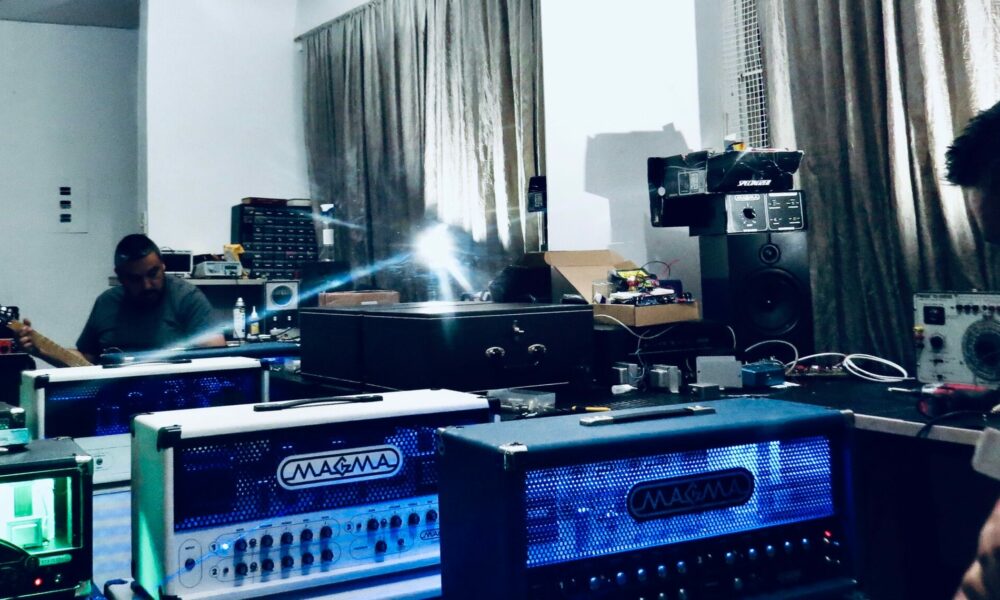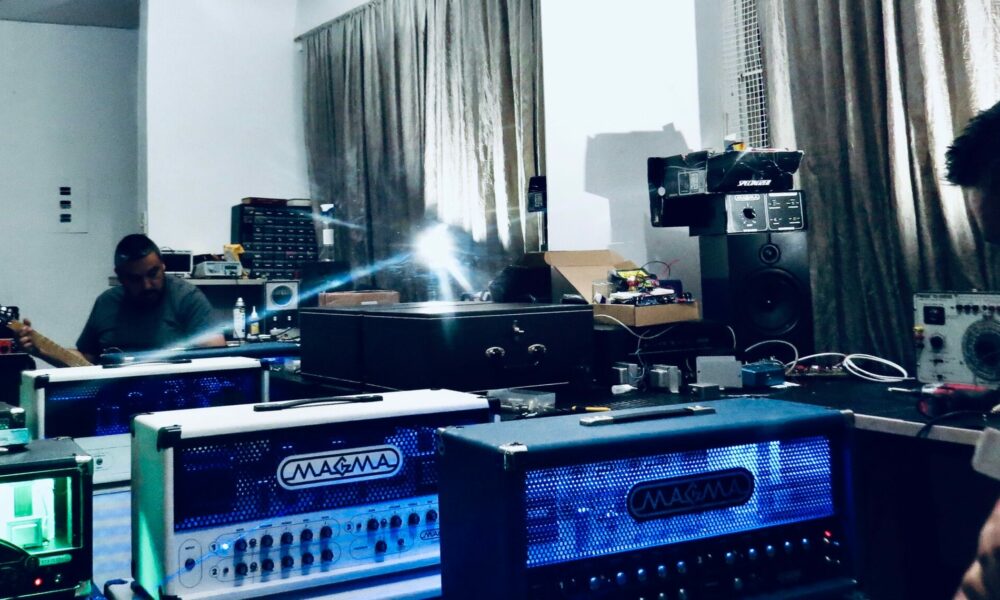 Today we'd like to introduce you to Andres Delgado. 
Hi Andres, so excited to have you with us today. What can you tell us about your story?
My name is Andrés "Beto" Delgado, I was born in the city of Bogotá, Colombia, South America. 
In 1992 at the age of 14, I started in the musical world empirically, playing drums in my neighborhood church, motivated by the rock rhythms of praise, something very rare in a Latin country with tropical rhythms. 
In 93 I left the drums and started playing the guitar, I learned with a cheap Spanish guitar, but my dream was to play rock like Van Halen, Led Zeppelin, The Cure, The Beatles, James Burton or Latin groups like Caifanes and Soda Stereo. From that moment on, I asked my father to buy me an electric guitar, since they were very expensive and my savings were not enough to buy one. 
My father agreed and gave me a cheap electric guitar, but having the guitar was not enough, I needed a guitar amp. 
I always knew that the best guitar amps were tube amps. by chance a friend had for sale an old Fender DeLuxe Reverb 65, a very rare amplifier in my country but with a spectacular sound, I bought it for little money and used it for a couple of years. 
But my way of playing guitar changed over time, I dabbled in louder music like hard rock and progressive rock and felt that this was not the right amp for that type of music, so I swapped it for a modern solid-state Yamaha but within a few months I realized that I had made a big mistake because that modern Yamaha did not have the response and audio quality of my old Fender tube amp. 
A couple of years later my father passed away and my mother, realizing that I was becoming a better guitarist and that music could help me to overcame pain, she bought me a better guitar. But I still missed that old Fender amp. 
At that time a guitar magazine called "Guitarra Total" came to my country from Spain, there was a section on tube amps, there they admired the old Fender amps from the 50s and 60s. Their reviews were like "they are the holy grail of tone for electric guitar". That fueled, even more, my obsession for that old Fender from '65. 
After the death of my father, I finished school and immersed myself in the study of electric guitar in a self-taught way, I did not enter a music school due to lack of money and because at that time the academies of my country did not teach electric guitar, only classic guitar. I improved my level as guitarist by buying music theory books, watching videos of my favorite guitarists, and studying many hours a day. As the months passed, the results began to be seen. 
In 98 a recognized station in my country organized a contest for new talents of the electric guitar, the prize was a guitar autographed by Edward Van Halen, I immediately registered and after a complicated elimination of several days, I faced the 7 best new guitar talents from my country and I ranked number one! 
This made my music career jump. I started working as a session guitarist for Sony Music Recording Studios in my country, recording all kinds of music, from pop to vallenato, recording music for commercials for all kinds of products, and giving guitar lessons. 
In 1999 the same station organized a new contest for guitarists, this time the prize was to personally meet the members of Metallica who were coming to Colombia for the first time, in this contest I was ranked number 1 again! And I was listed "out of competition" for my high level of musical performance, exciting moments for a 20-year-old boy. 
On the other hand, from a very young age I was always very curious about technology, I liked to know how things worked, I took apart my toys or electronic devices to see what they had inside, how they worked. 
This curiosity marked the beginning of my desire to repair, adjust and modify my electric guitar. So, I imported luthier books from the USA to prepare myself, I learned to tune my guitar and over time it became commonplace, my musician friends began to bring me their electric guitars and basses for repair and maintenance, that's how I started my path as a luthier. 
But my curiosity did not end there, for years I bought and tried several modern amplifiers that promised the sound of that old Fender, but the truth was that they never sounded or responded the same, that increased my obsession with guitar tone. I decided that I wanted to build a replica myself since it was impossible for me to acquire one due to its high price and low stock. 
I began to study basic electronics in a self-taught way, I started reading an old RCA book that my grandfather gave me and buying magazines with basic knowledge of electronics. But many people told me that I was crazy: why would I wanted to build a tube amplifier if solid-state amplifiers were more powerful? And in part they were right, those were more powerful amps but they did not sound pretty. As I was clear about my goal and that was to find that magical sound, so I continued forward and over time I formalized my knowledge by studying basic electronics at an institute in my city. 
When I finished my studies, I felt that it was time to build my first replica of the Fender Deluxe Reverb '65 amp. I sold my new Marshall JCM900 and with this money I bought parts to build my first prototype. 
I took away those parts and built the amp. Aesthetically it was ugly, but I got very excited because that was my first step. I turned it on, plugged in my guitar, but its sound was horrible! At that moment I understood that knowing about electronics was not enough, I understood that experience was important. 
Over the days, I fixed the errors and I got better. 
In this first prototype, I not only built Fender circuits, but I also built Marshall, Vox, Hiwatt, Silvertone circuits, and many more, they all fascinated me! This was the beginning of "Magma Amps", my company! But back then it was called "Catodo". 
In 2002 it occurred to me that it would be interesting to build an amplifier that has the sound of 3 tube amps in one, that would have a Fender and then switch to a Marshall or Soldano with the push of a button. Thus, the Magma Xaman was born, a boutique tube amp with custom sounds! 
Over time I got better and found what I thought was the ideal guitar sound for my amps. My amps and my playing became into something very solid! 
This led many of the guitarists in my city to be amazed by my way of playing the guitar and by the audio quality of my amplifiers, so I began to build the first amplifiers on request for guitarists all over my country. At this moment Magma Amps was officially born! 
I call it Magma Amps because magma destroys everything in its path, getting rid of the old and restoring the richness of the soil. Magma amplifiers sonically destroys the low-quality amplifiers and recovers the high audio quality, the high audio quality that guitar had in its golden years. 
In those years, I was invited to play the guitar in a band that performed songs from Earth, Wind and Fire, Stevie Wonder and Aretha Franklin among others. That band had a girl who was a great singer and every day, after the rehearsals, she called her boyfriend to tell him how good the rehearsal sounded, she told him that the new guitarist had a very good guitar sound and played very well. Unbeknownst to me, her boyfriend was Chucho Merchan! He is the Colombian producer and musician who worked with artists such as David Gilmour, Pete Townshend, Eurythmics, George Harrison, The Who, The Pretenders, and other big names. 
Over time and after several rehearsals and concerts, I finally had the chance to meet Chucho and we became good friends. He asked me to record his albums and to play in his band on his Colombian tour. I also built several pieces of equipment for his music studio. It's a beautiful friendship that still exists. 
Since then, Magma Amps continued growing. We are right now the number 1 company in the construction of boutique tube amplifiers in our country. Over the years we have launched several products, including different guitar amps, speaker cabinets, tube mic preamps, reverb units, speaker cabinet simulators, and much more! 
We are currently starting our international sales for clients in Nashville (USA), Adelaide (Australia), and Mexico City. 
Soon we will be launching new projects and proving that the tube amp sound will always be valid! 
Can you talk to us a bit about the challenges and lessons you've learned along the way? Looking back would you say it's been easy or smooth in retrospect?
In my country, the most difficult thing is the lack of opportunities for young talents, and even more so in the world of music and art, to this we add the lack of employment and very low salaries. 
Can you tell our readers more about what you do and what you think sets you apart from others?
I am proud to be the guitarist I always wanted and to find an authentic and personal guitar sound and all this in a self-taught way. I love to build amplifiers that inspire, to build amplifiers that have nothing to envy to the big brands, and that all this works to make great songs, good music, great albums, and generate happiness 
Alright, so to wrap up, is there anything else you'd like to share with us?
Yes, of course! From the musical side, the guitar is 30% of the sound, the other 70% is a good amp that inspires you to the point that you feel like you play better. and from the spiritual side, it is important to have dreams and fight little by little to fulfill them regardless of difficulties 
Contact Info:
Email: magma.amps@gmail.com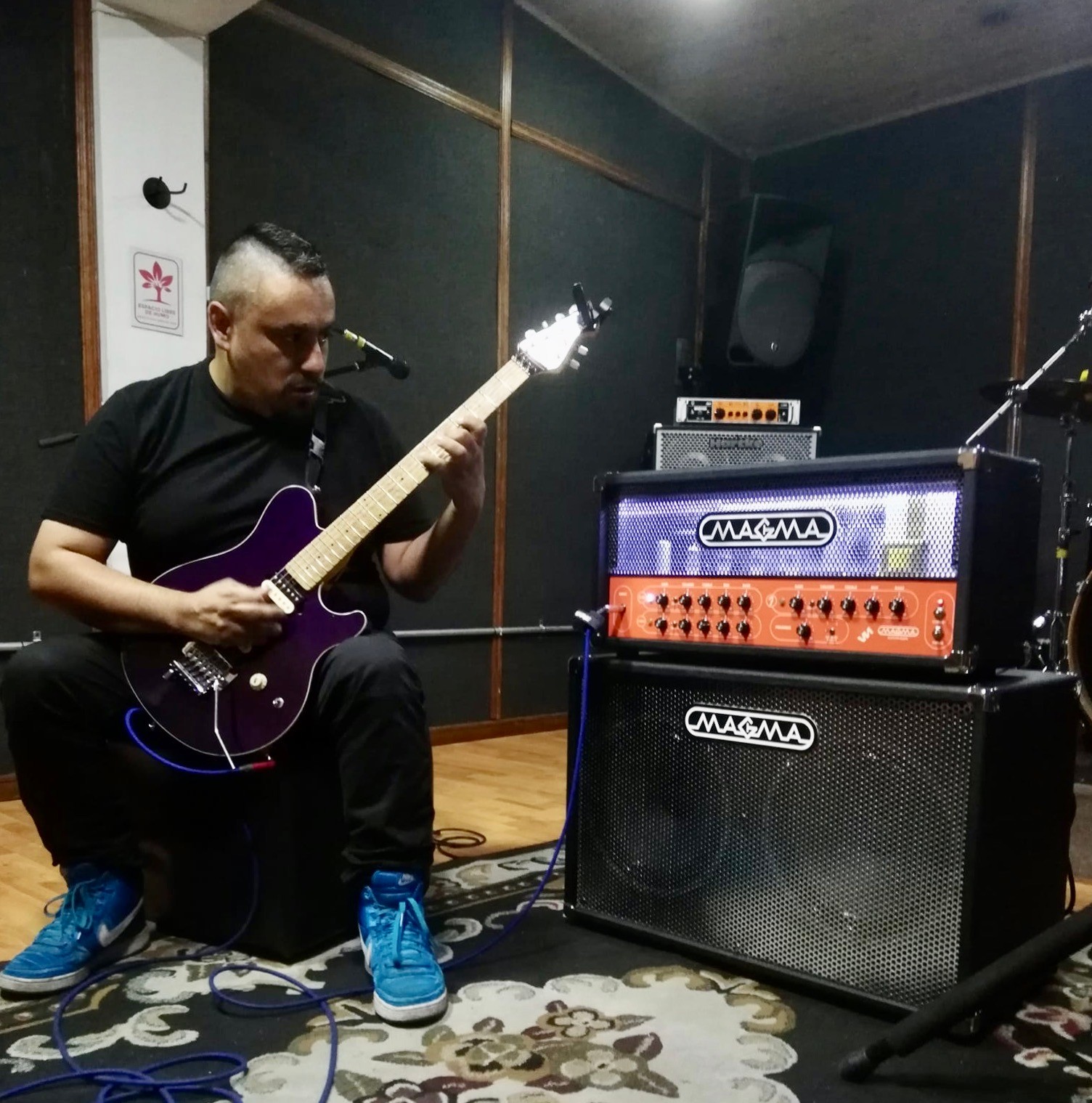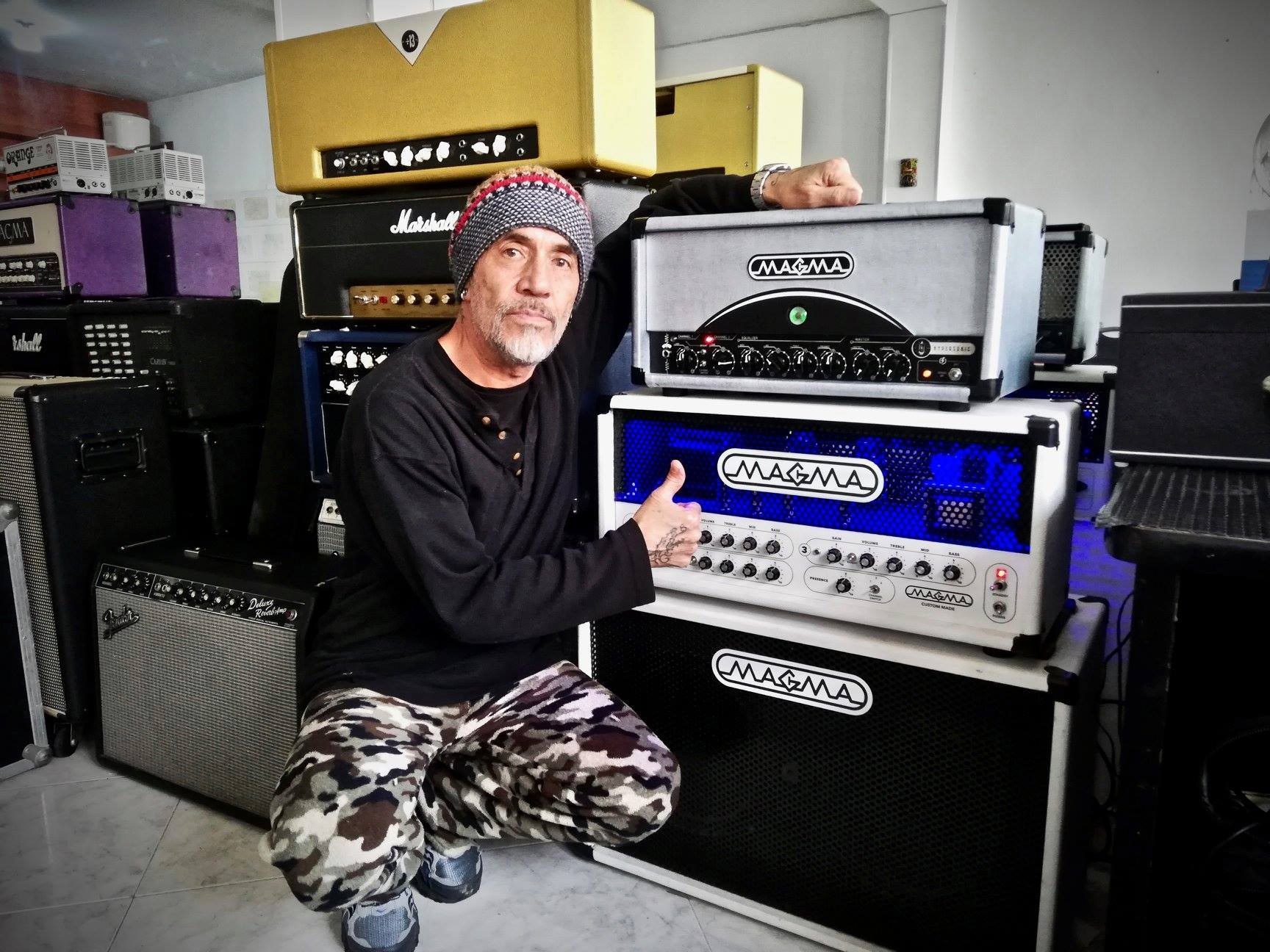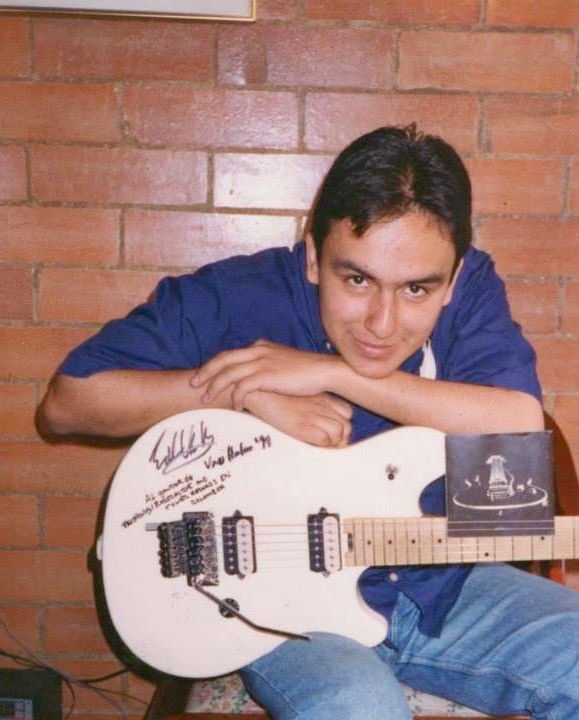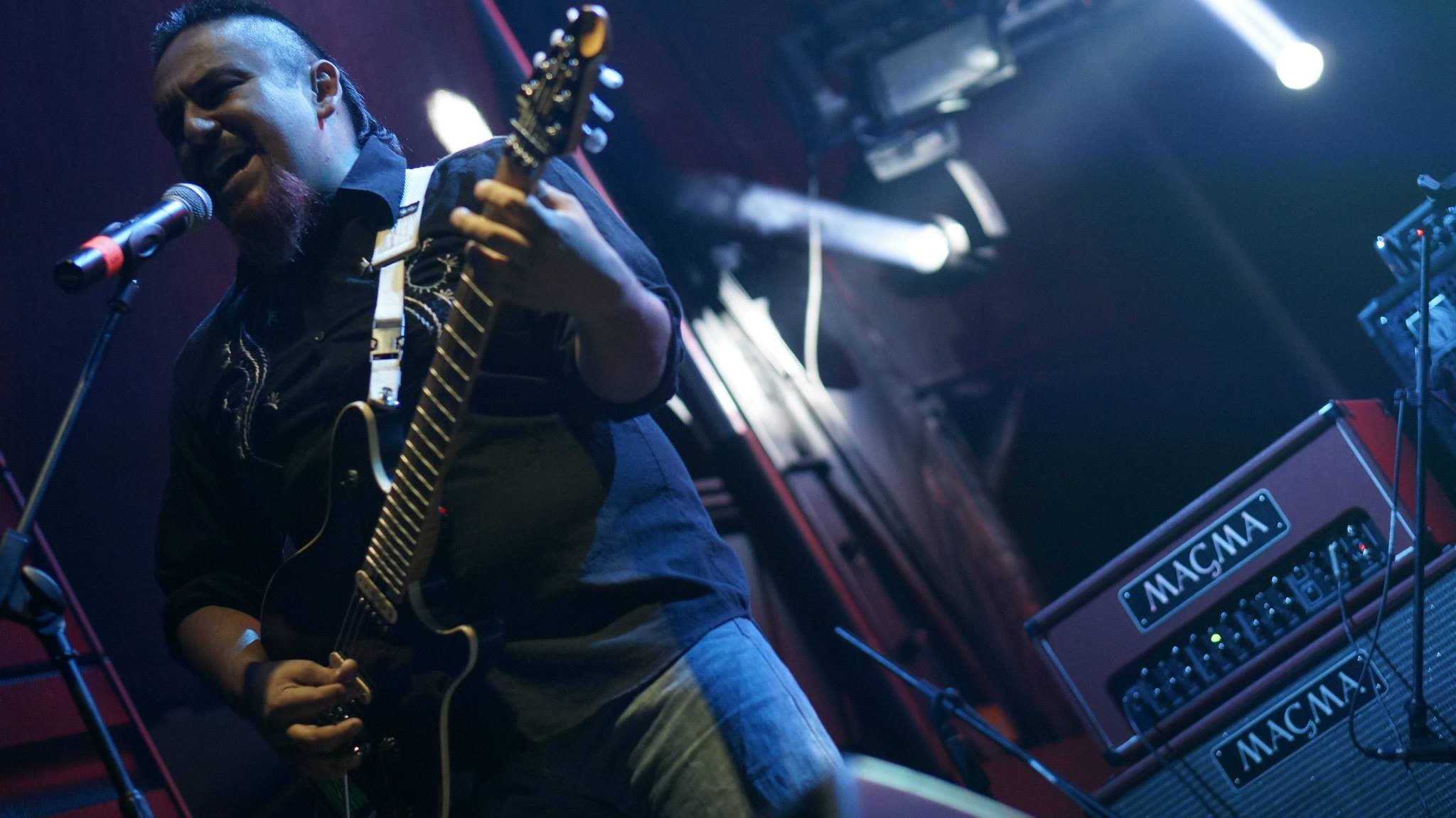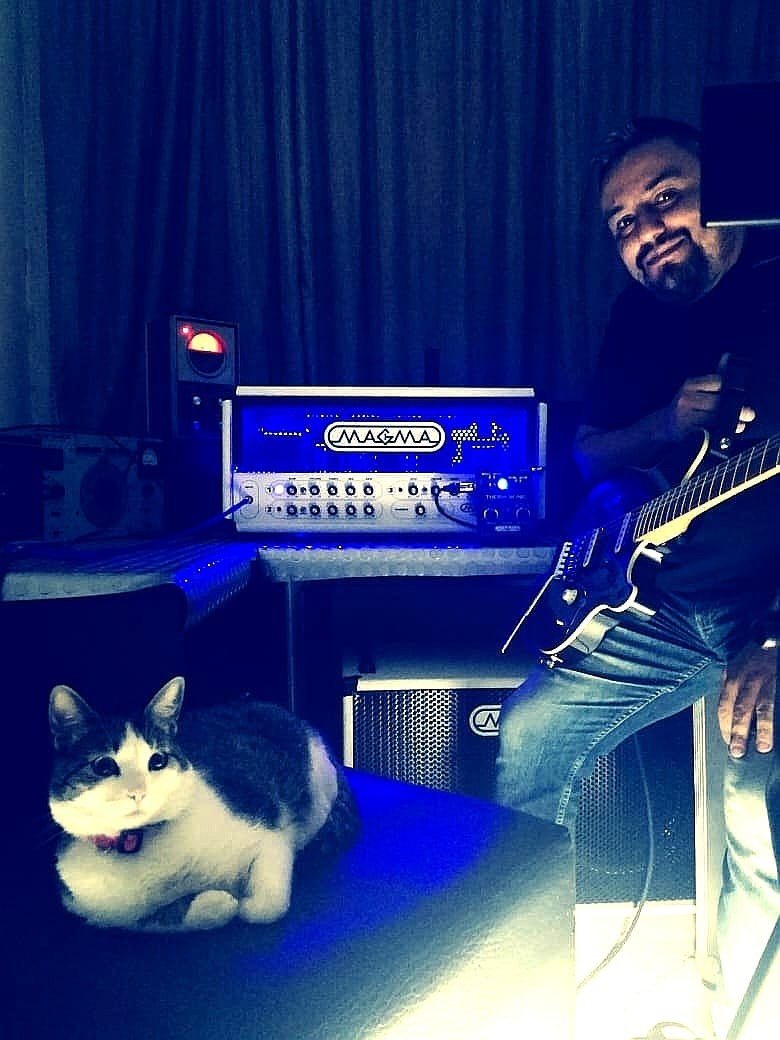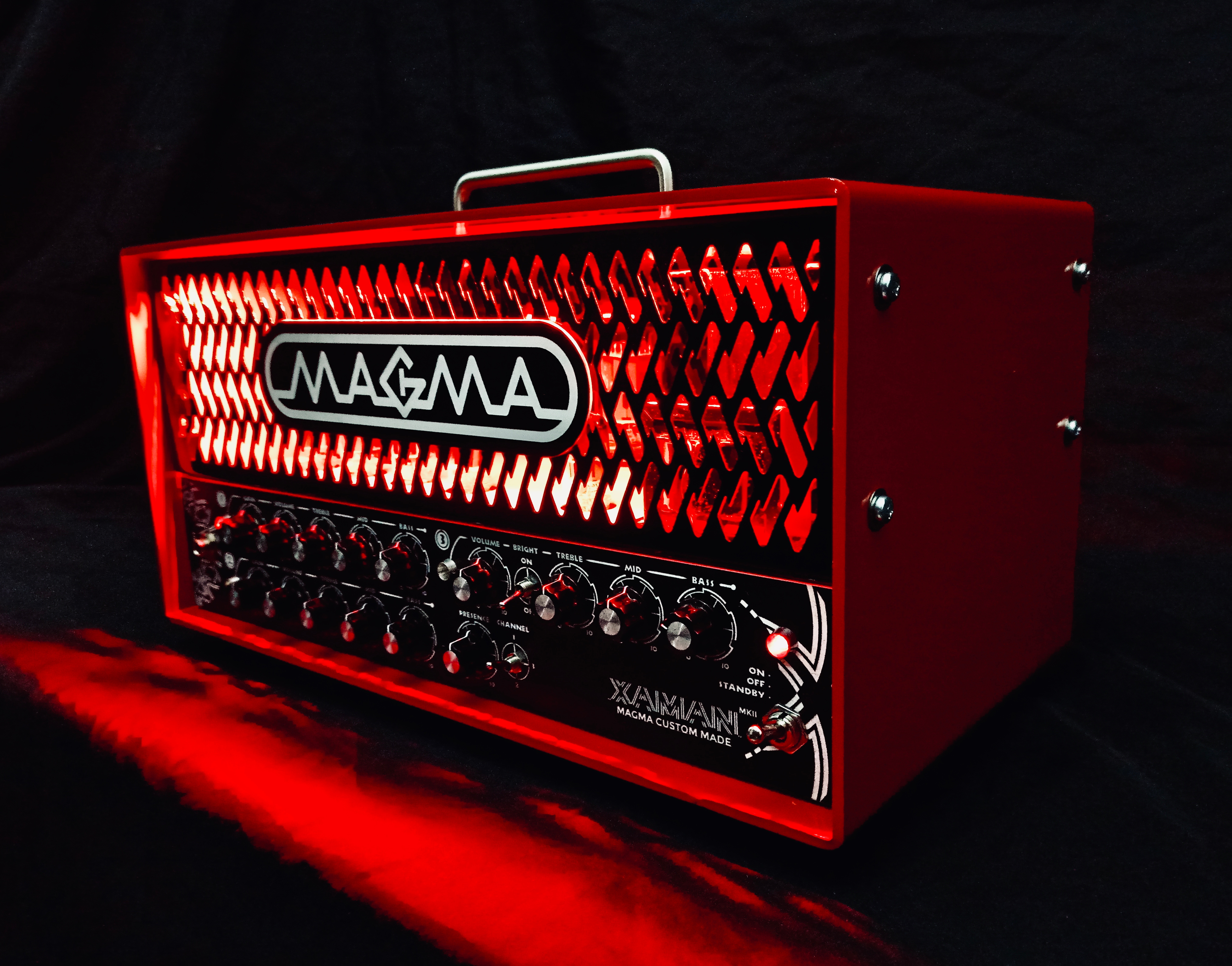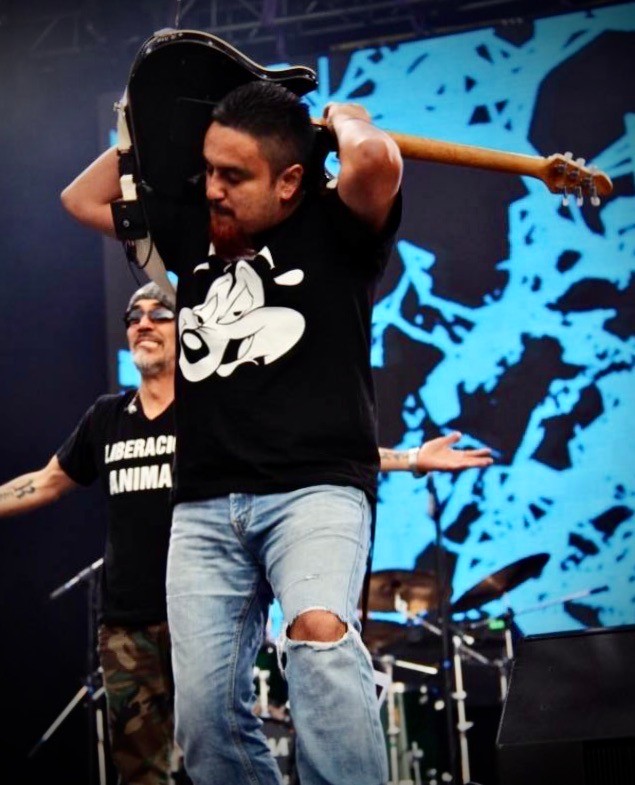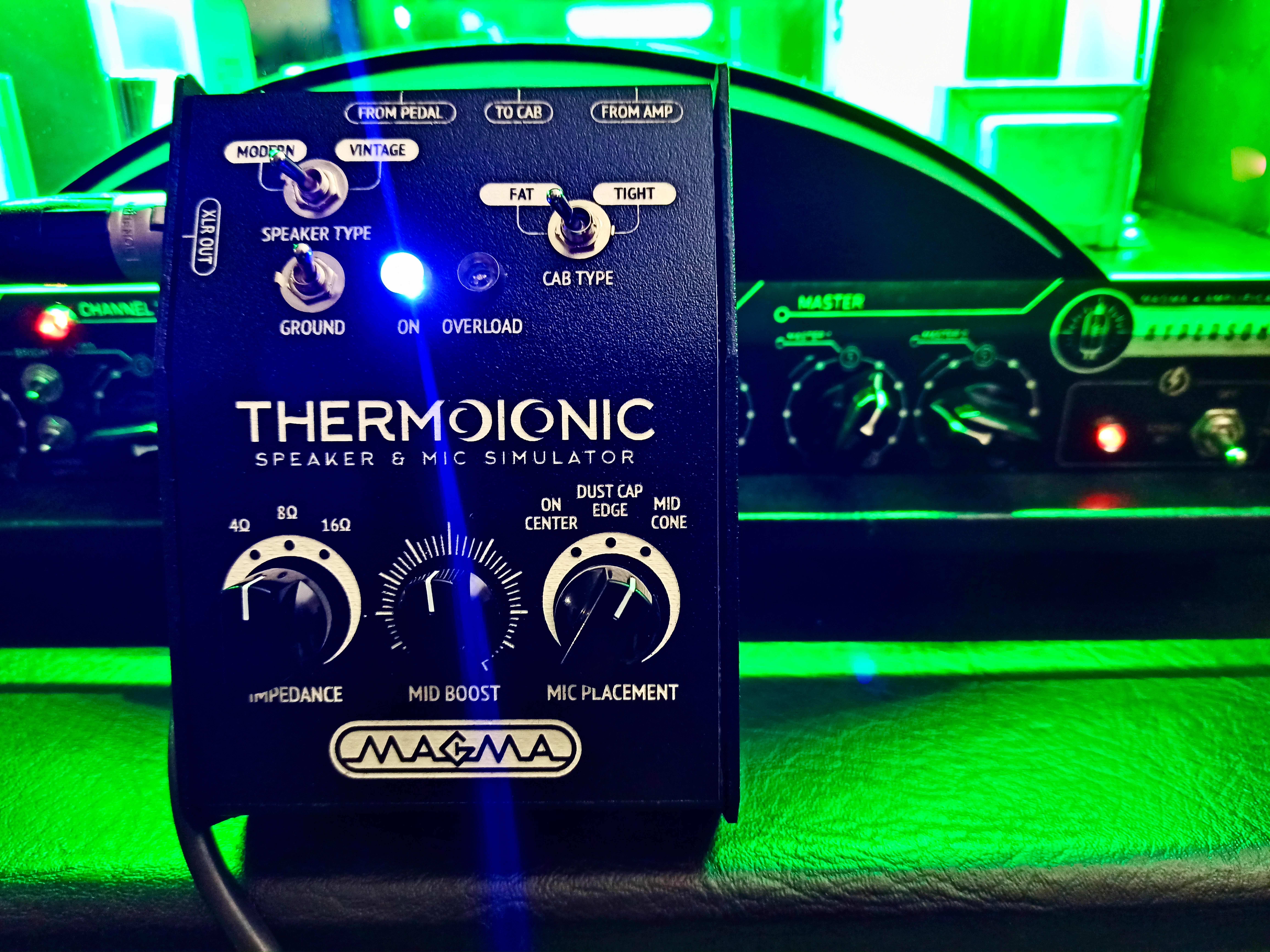 Suggest a Story:
 NashvilleVoyager is built on recommendations from the community; it's how we uncover hidden gems, so if you or someone you know deserves recognition please let us know 
here.