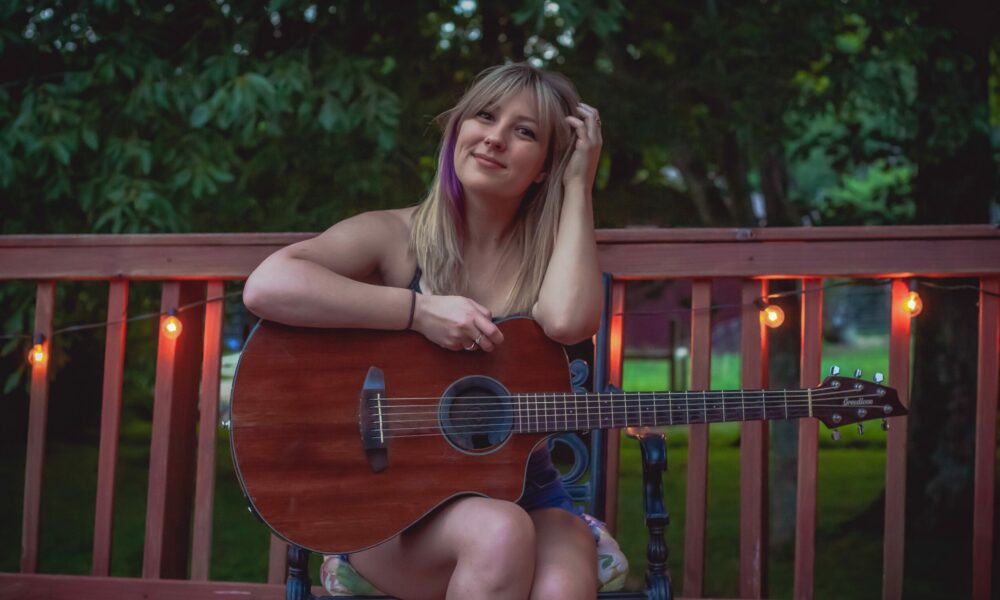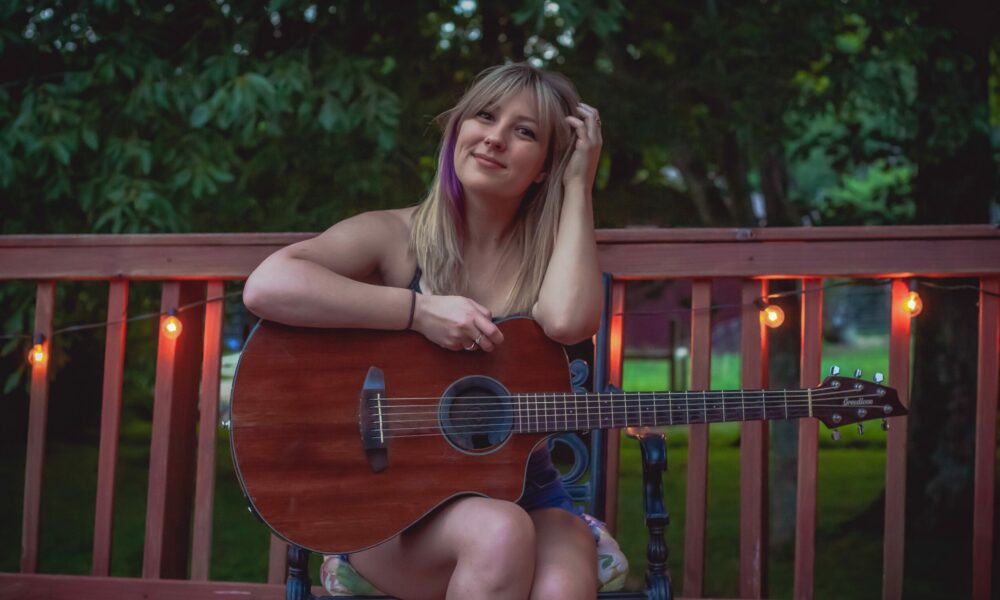 Today we'd like to introduce you to Emilee Kate. 
Hi Emilee, please kick things off for us with an introduction to yourself and your story.
My story is unique in that I didn't always know that I wanted to pursue a life in music. I've always loved music, but I was a shy, introverted child, and I rarely sang in front of anyone. It wasn't until college when I met some friends who played live music every week and would ask me to sit in and sing a song or two, that I realized I actually loved making music. I started off singing just one song a week with my friends, and I'm not exaggerating when I say I would stand at the mic stiff as a board, full-body shaking the whole time. One song turned into two or three, and eventually, I got more comfortable. Those same friends also introduced me to the city of Nashville and the career of songwriting. I had never considered what avenues a person could take if they wanted to pursue a career in music, besides the obviously common "record deal, radio, fame" direction. When my friends told me that you could really get paid just to write songs, I was instantly intrigued. I've written my whole life; not necessarily songs, per se, but poems, short stories, journal entries, and the likes. It seemed like combining my love of music and my love of writing was the perfect option for me. After graduating college with a bachelor's degree in psychology, I moved home for a couple of years to my family's farm in Pilot Mountain, North Carolina. My hometown is small, and there's little to do for a young 20-something-year-old unless you're ready to settle down and start a family (which I wasn't), so after a few years of playing open mics around town, I finally made the decision to take the leap and move to Nashville. Once I got to town, I worked for a year at a daycare before finally booking a few gigs a week in downtown Nashville. Eventually, I moved from part-time musician to full-time musician, playing roughly 6-8 shows a week in the peak of my full-time career. When the pandemic hit in 2020 and I lost almost all of my work, it sparked a change inside of me that I'm honestly still working through. Performing so frequently had taken such a toll on me that I was burnt out and struggling to write my own music, so even when live music started to make a comeback in 2021, I decided not to go back to gigging full time. Since then, I have had a wide array of jobs, I've started a master's program online to achieve my degree in clinical mental health counseling, and I've taken on several other responsibilities, along with gigging weekly and occasionally traveling for music. I have no intention of quitting music but have rather decided to explore utilizing some of my other passions as means for income so that I can take the pressure off of my music, and make it solely because I love it again. I'm still navigating this shift that happened in me, but I am feeling my passion and creativity start to return, and am already writing new songs and loving music again. 
Alright, so let's dig a little deeper into the story – has it been an easy path overall, and if not, what were the challenges you've had to overcome?
Absolutely not. It's been a mess of challenges, emotions, failures, self-doubt, and a lot of lessons learned. The biggest challenge I've faced in my journey is learning what works for me. I love to create music, write songs, and to sing, but I am also an introvert with pretty intense anxiety. I feel like my time in Nashville has been a constant struggle between performing on stage for crowds, sharing as much as possible on social media, generally just being as accessible to followers and potential followers as I can, and wanting to run in the opposite direction, hole up in my house, write in private, and basically just hide from the world. Given my background in psychology, I knew pretty quickly that I had to find a balance between the two worlds in order to not only do what I love but love what I do. I've learned that I have a threshold for stage time, and time in the public eye in general, and that if I exceed it, I will start to experience burn out and my creativity will suffer. You have to honor the needs of your mind and body, and those needs are different for everyone. Another major challenge, and one that I feel like not enough people talk about, is the financial struggles that come with the music industry. In this industry, there is no instant monetary guarantee, and many people struggle for years before they start to see a return. I learned that being a full-time musician meant a constant hustle, often with little profit, and there have been many months where I've found myself wondering how, or if, I'll be able to pay my bills. This industry often values a "fake it till you make it" mentality, which, I think, pushes a lot of artists and songwriters to pretend they are more successful than they are, and, in turn, this left me (and I imagine many others) feeling like a failure when I was struggling to make ends meet. I'm passionate about being transparent about this issue because I want other artists to know that if you're struggling, you're not alone, and you're not a failure. This is a HARD industry to make money in. People in the industry constantly belittle your worth in order to save themselves a few dollars in the process of working with you, and it takes a strong will and a fair amount of time to get paid what you deserve. This is why I've chosen to work other jobs while also building my career as a singer/songwriter because I never want my passion for and creativity in music to suffer simply because I need money to survive. Everyone is different, but I've finally found what works for me. 
As you know, we're big fans of you and your work. For our readers who might not be as familiar what can you tell them about what you do?
I'm a singer/songwriter through and through. I love to sing, and I take pride in my vocals. I play a little guitar, but it doesn't come naturally to me. Singing does. I feel like my instrument is attached to my body, and what a cool blessing that is! I love to play with my vocals and push boundaries to see what they can really do. I'm also a writer, and I'd say I specialize in unconventional lyrics and writing style. Songwriting in Nashville at the moment is like a well-oiled machine where people are writing songs almost daily, and there is a lot of amazing music coming out of this city for that reason, but my style is a lot slower-paced than that. I have a vivid imagination, and I'm heavily influenced by things like poetry and progressive music, so I tend to toss an idea around for a while before I finish it. I like to use imagery in my lyrics to evoke emotions in the listener. I want my music to be an immersive experience. 
What makes you happy?
So many things. Making music makes me happy, of course. But also, the relationships I have with my loved ones, and spending time with them makes me happy. And my pets, a pit bull named Hazel and a long-haired tortoiseshell cat named Sarafina, make me so happy. Good food, a good book, any time I get to spend working with horses, traveling and seeing new places, learning new things, living in the moment…all of these things make me extremely happy. 
Contact Info: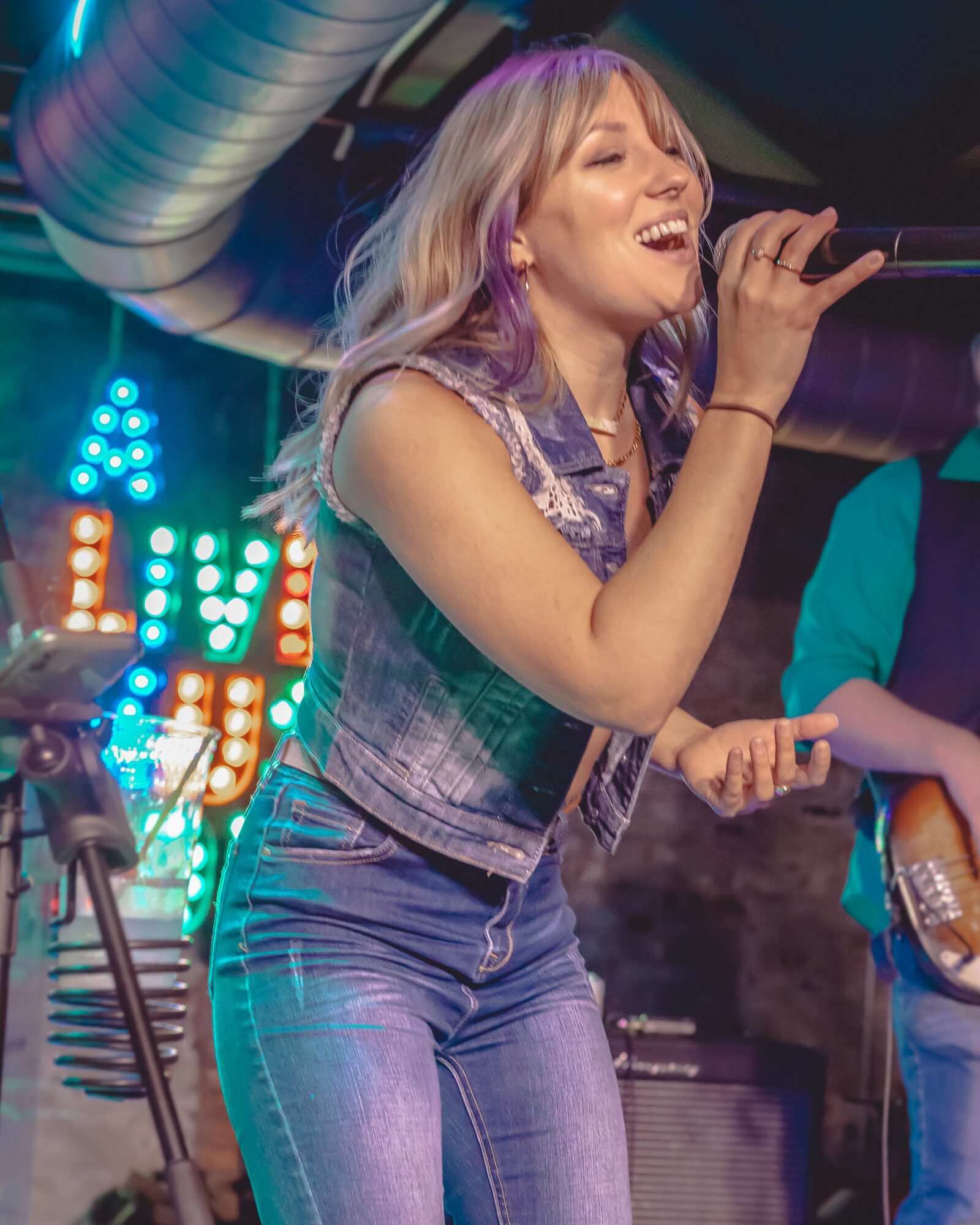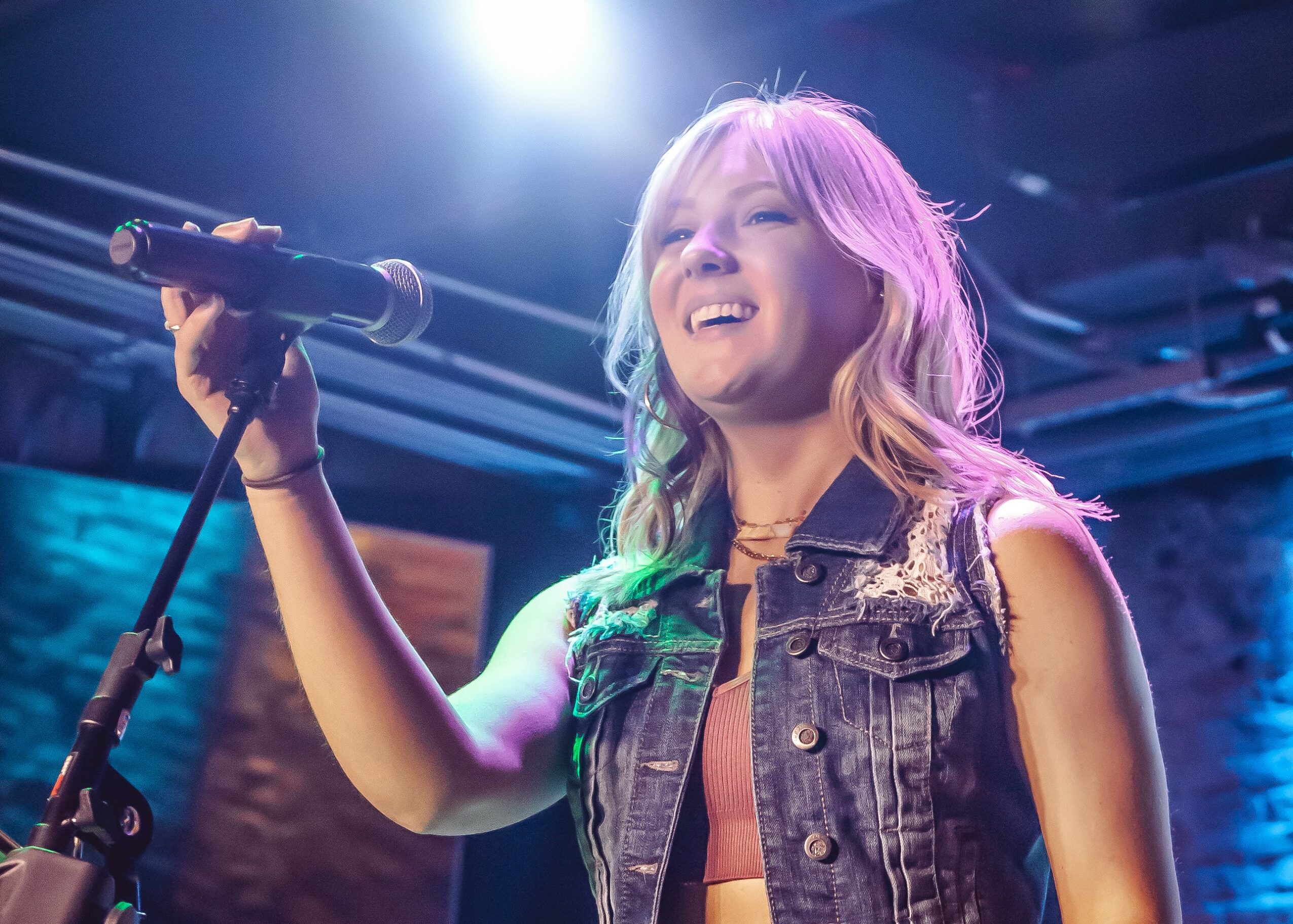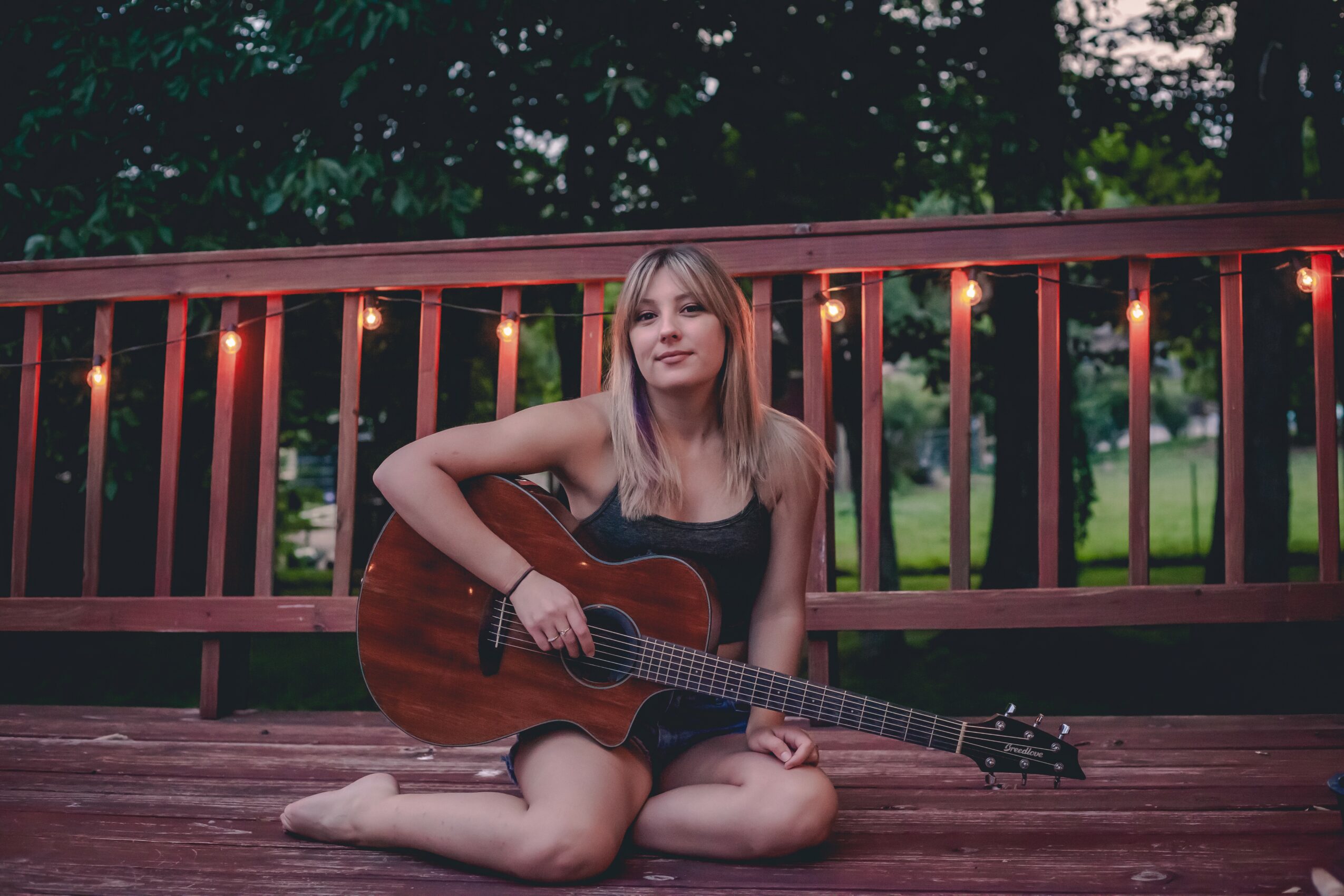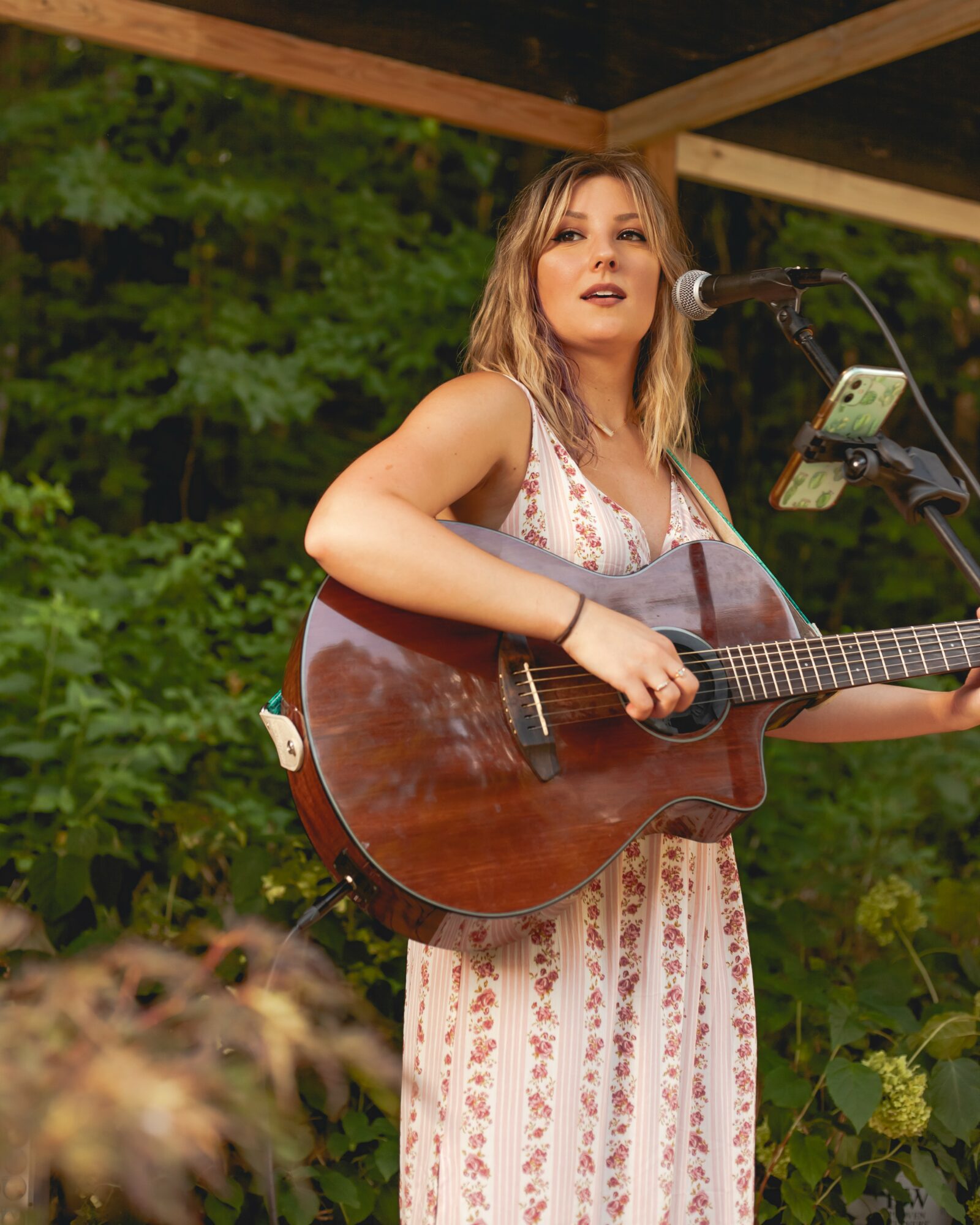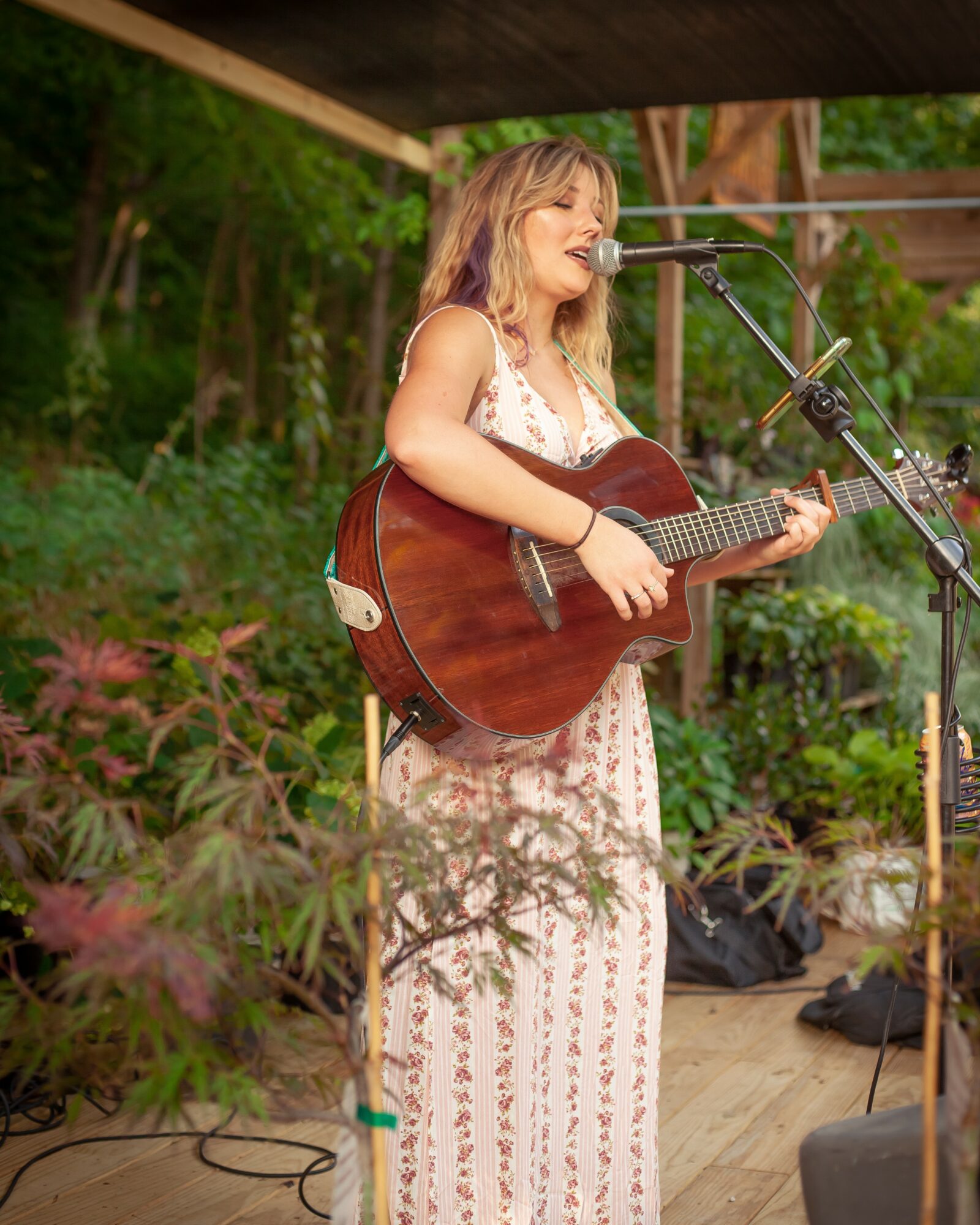 Suggest a Story:
 NashvilleVoyager is built on recommendations from the community; it's how we uncover hidden gems, so if you or someone you know deserves recognition please let us know 
here.