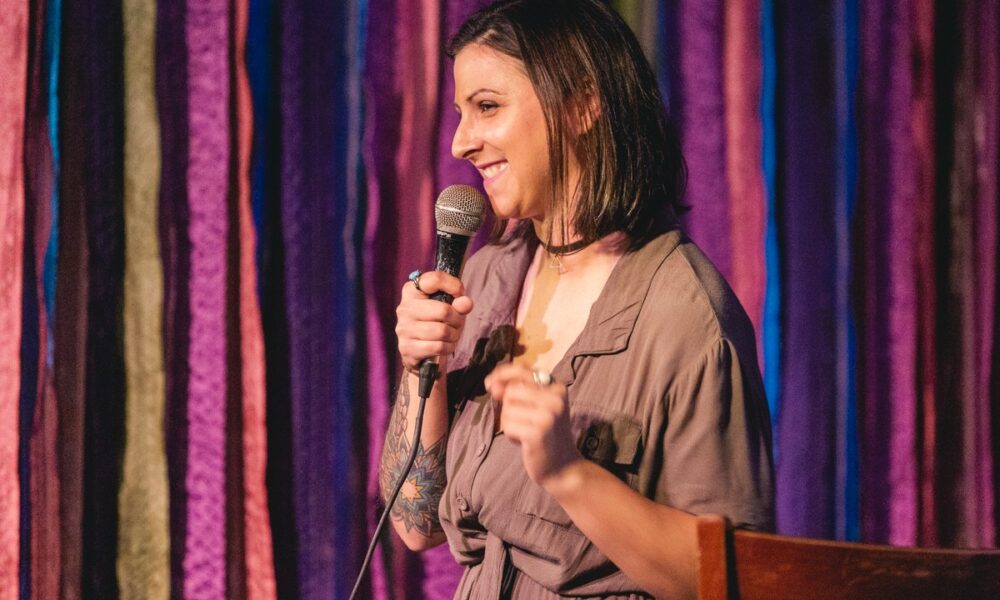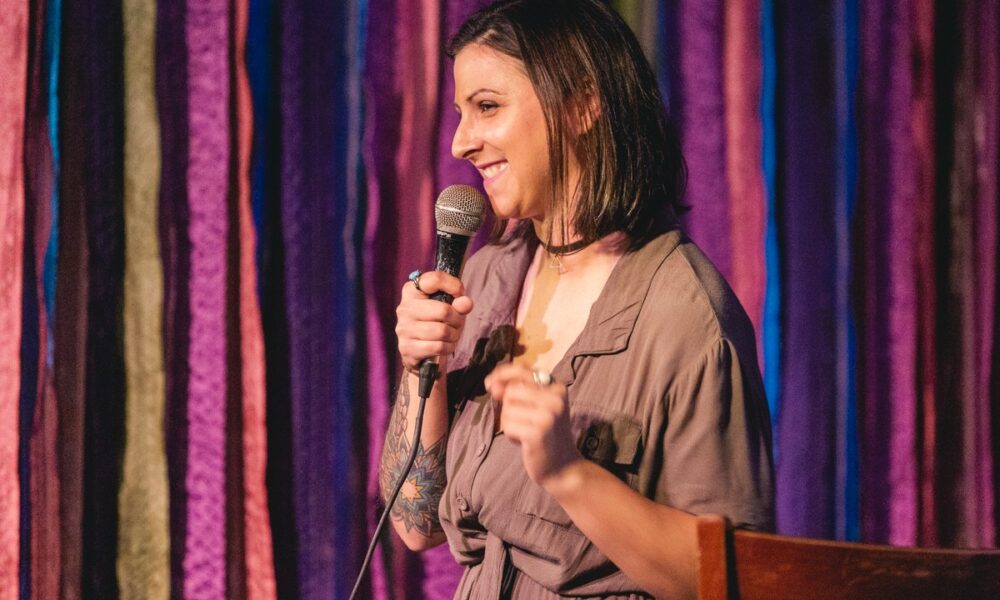 Today we'd like to introduce you to MK Gannon.
Hi MK, we'd love for you to start by introducing yourself
In 2011, I moved to East Nashville from Syracuse, New York where I had attended Syracuse University. How I ended up in Nashville as a country music cliche – I was dating a musician. That relationship eventually ended but I had already fallen in love with the city and decided to stay.
I had always been interested in comedy writing and in 2012, wrote a few published articles for humor sites. However, the obsessiveness of writing like that was weighing me down creatively so I switched my style to joke writing. In late 2013, I accumulated (what I thought) were good jokes, and figuring out what to do with them came next. I knew I had to go to a stand-up comedy open mic. I looked into the ones closest to me, in my home of East Nashville for over two years, and saw a venue one mile down the road – The East Room.
Tuesday nights at eight, comics from all over the city arrive and sign up for a random draw of limited spots. The East Room is where audiences gathered to watch up-and-coming comics in the premier East Nashville venue. I chose this room as the first time to get on stage. I arrived early with my notebook- nervous and trying to look like I knew what I was doing. I talked to the host and signed up. The list was drawn and I was up late – almost last.
I sat patiently for over two hours for my turn. By that point, the room was quiet and tired. I finally get on stage and start my overly rehearsed monologue of jokes. I felt the audience could tell I was inexperienced. I sounded nervous, I held the mic far from my mouth. I forgot to move the mic stand. Somehow I rustled up some laughs and that felt good. I got off stage and was hooked.
I had a slow start – the open mics were intimidating and exhausting but I still continued to write. I started to bond with some of the women in the scene. I realized quickly there were so many funny women in Nashville. I started going to shows produced by the women in the scene and felt the pull to start my own. I was working in a bar/venue called Maddonnas in East Nashville. I convinced my boss to let me have a comedy night.
In 2014, after a year of doing comedy, I produced my first show. Looking back, that first lineup had comics who have now gone on to have incredible careers. I continued to host shows there and started getting booked on other shows in town. I wanted to go bigger and better. I produced shows that melded music and comedy, I booked improv troops and burlesque. Eventually, some women in the scene brought up the idea of a tribute show. We all agreed to pick a dead comedian and perform their stand-up. I knew immediately I would host Joan Rivers.
Hosting as this iconic performer and female trailblazer was the greatest honor. I went to consultation sessions with local improvisers to prepare for the character and the show was one of the most incredible experiences of my life. My biggest takeaway was that it motivated me to create as many opportunities and spaces for the amazing women in the Nashville scene as possible. Banding together and supporting each other gave us strengths in a male-dominated industry. I was and still am so grateful for those friendships
I started to tour around the north and southeast – Atlanta, Chicago, Memphis, New Orleans, Kentucky, Alabama, and then the greatest challenge, New York. I began carving out significant time to spend months at a time in the city. I sublet apartments in Brooklyn and went to an open mic every night, sometimes 2 or 3, at comedy venues that ranged from historic NYC clubs to divey hipster bars. One night, I decided I would go to the Comedy Cellar for the first time. I went alone but was told at the door the show was sold out.
I was trying to decide if I would wait for the late show when the doorman tells me two tickets opened up. It's meant to be. I am sat right in front on the side of the stage with a random group. I order two glasses of wine for my check minimum and watch one of the best comedy shows I have ever, or will ever, see. Towards the end, the host comes back on stage and announces that everyone MUST put their phones away – and then as casual as can be, he says "Oh, and here's Chris Rock." The crowd went wild and I become emotional – I turn around and see one of the most legendary comedians walking past me to the stage.
Rock is killing and the audience is electric but he's not giving us the hits, he's giving us the setups to new jokes – the "premise." Some jokes landed, however, some did not. I couldn't believe what I was seeing – Chris Rock open micing? It taught me something that night – stand-up is a journey, not a destination. It's all that you make of it and putting in the work is the only way to become someone of his caliber. The process never ends.
That experience inspired me to push through my demons of self-doubt and chase major comedy goals. I produced and hosted shows in NYC, directed the live stage version of The Office episode "Dinner Party" at Third Coast Comedy Club in Nashville, and was booked at Zanies for the first time. I was gaining confidence and stage presence. I was making lifelong friends. I was paving my own path and experimenting with my comedy. I produced monthly shows, continued to tour, and even hosted a weekly open mic. I was feeling ready for the biggest challenge of my comedy career – I wanted to produce a comedy festival.
After years of hosting shows in East Nashville venues, it felt like the obvious choice to center the festival. Thankfully, I had some experience hosting a day festival – Lobo Fest -at The Crying Wolf in summer 2018. I learned a lot and started to apply it to my pursuit of the Eastside Comedy Festival. Eventually, things started to come together and it was time to book comics. I put out the call for submissions and was overwhelmed by the amount of great comics that wanted to participate. In October 2019, the 6-day festival began. Drkmttr Collective, Cobra, Crying Wolf, The Purple Building, Lipstick Lounge, and several others hosted us and each show was a great success.
We raised money for the East Nashville-based organization Poverty & The Arts. After the festival, I went back to New York for a month and felt good about the connections I had made. January 2020 begins and well… we know where the next 12 months went. I became creatively stunted. I tried writing. I tried social media videos, live streams, and park shows but it all felt wrong and empty. I chose to wait it out until I was vaccinated and felt comfortable being at mics again. Finally, in July 2021 after over 16 months, I began doing shows and mics again. It felt good to be back. I approached stand up with a fearlessness I didn't have before the pandemic. I was back to doing what I loved.
Currently, my stand-up life is thriving and I'm booking two monthly showcases – "Live at Lipstick" at the Lipstick Lounge and "BYOLSD" at Drkmttr Collective. In early November, I began a weekly open mic at Lakeside Lounge. I officially launched Eastside Comedy (@eastsidecomedy615) as a comedy production company. I feel great about where I'm at with comedy and am proud to see my friends and peers producing shows and showing the country that the Nashville comedy scene is a contender.
Can you talk to us a bit about the challenges and lessons you've learned along the way? Looking back would you say it's been easy or smooth in retrospect?
Absolutely not. Stand-up comedy is an immensely challenging pursuit and can dampen your self-esteem and affect your mental health. It's difficult standing on stage every night and bearing your soul to strangers. It's vulnerable and sometimes humiliating – especially when you inevitably bomb. In addition, the industry has a tendency to attract predatory people.
Learning to watch out for these individuals and maintaining a professional environment helps to keep the boundaries. The women in the scene look out for and protect each other. One major struggle is finding your comedic voice and the discomfort that comes from practicing the craft in front of others.
It's overwhelming to feel judged or looked over because you haven't "cracked the code" yet. That all comes with time, practice, and hard work.
Appreciate you sharing that. What else should we know about what you do?
I approach to stand up like an art that is to be honed and crafted. I am most inspired by those comics that have developed a unique voice and style. I study comedy and consider myself an ever-evolving student. I am constantly learning something new and working on skills that I admire in other comics.
Most proud of/known for:
Eastside Comedy Festival
"Last Laugh: The Dead Comedians Show"
The live stage version of The Office episode "Dinner Party"
"Shablam!" at The Bowery Electric (NYC)
My comedy style: Silly, observational, dark, unexpected. I weave in commentary about gender and navigating the world as a woman. I have reverence for irreverence but always with the highest regard for the audience, I am in front of.
What sets me apart is my work ethic and my fearlessness.
My favorite comedians:
Chris Rock
Andy Kaufmann
Norm Macdonald
Tig Notaro
Joan Rivers
Bo Burnham
Maria Bamford
Robin Williams
Dave Chappelle
Fortune Fiemster
Anthony Jeselnick
Ali Wong
Michelle Wolf
Jessica Kirson
Tom Segura
Local Favorites:
Sarah Fye
Cortney Warner
Mel Hyde
Taylor Williams
CJ Walton
Jasper D Platt
Corey Perry
Eddie Ortiz
Producer and founder of Dewey Comedy Productions – Kaylee Harmon
Favorite monthly showcases:
Josh Black + Friends at Zanies
Alco-LOL at Third Coast Comedy Club hosted by Grant Thornbury
Ben Sawyers "Perfect Timing" live comedy game show
Favorite mics:
The East Room hosted by Josh Lewis
Fat Kats hosted by Tyler Buckingham
The Underdog hosted by Kirsten Kaufmann and Carl Roberts III
For a calendar of all shows and open mics
Nashvillestandup.com
Any big plans?
Plans for the future include launching the second annual Eastside Comedy Festival in 2022. The goal is for a weeklong 20+ show festival with comics from all over the country. In East Nashville, of course.
From there, I would like to pursue touring again and spend some significant time in Los Angeles checking out that legendary comedy scene.
No matter what I do or where I travel, I will always make the most profound effort to uplift, support, and create stage opportunities for the women and LGBTQ+ performers in the Nashville comedy scene and beyond.
Contact Info: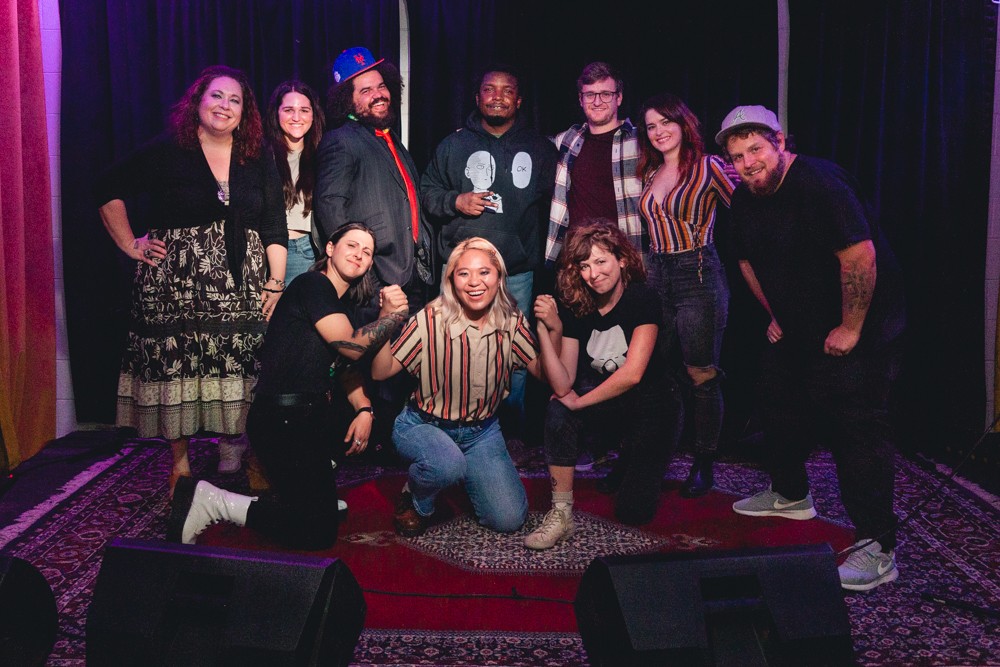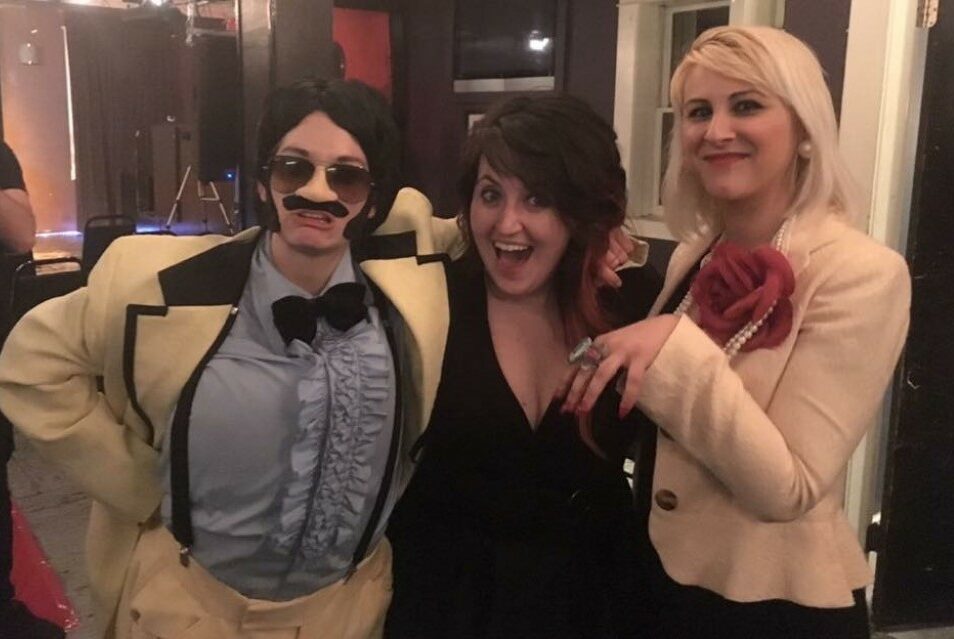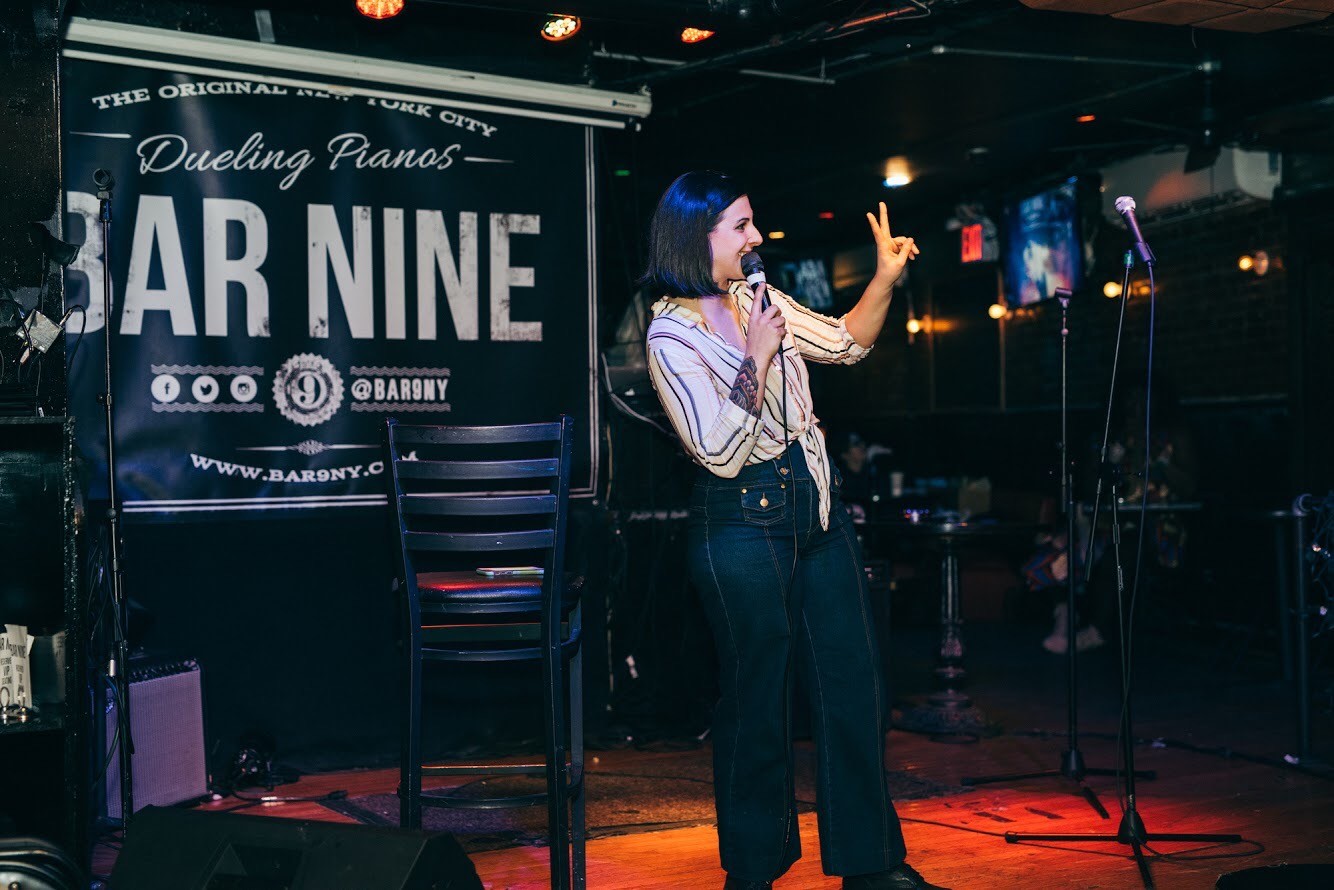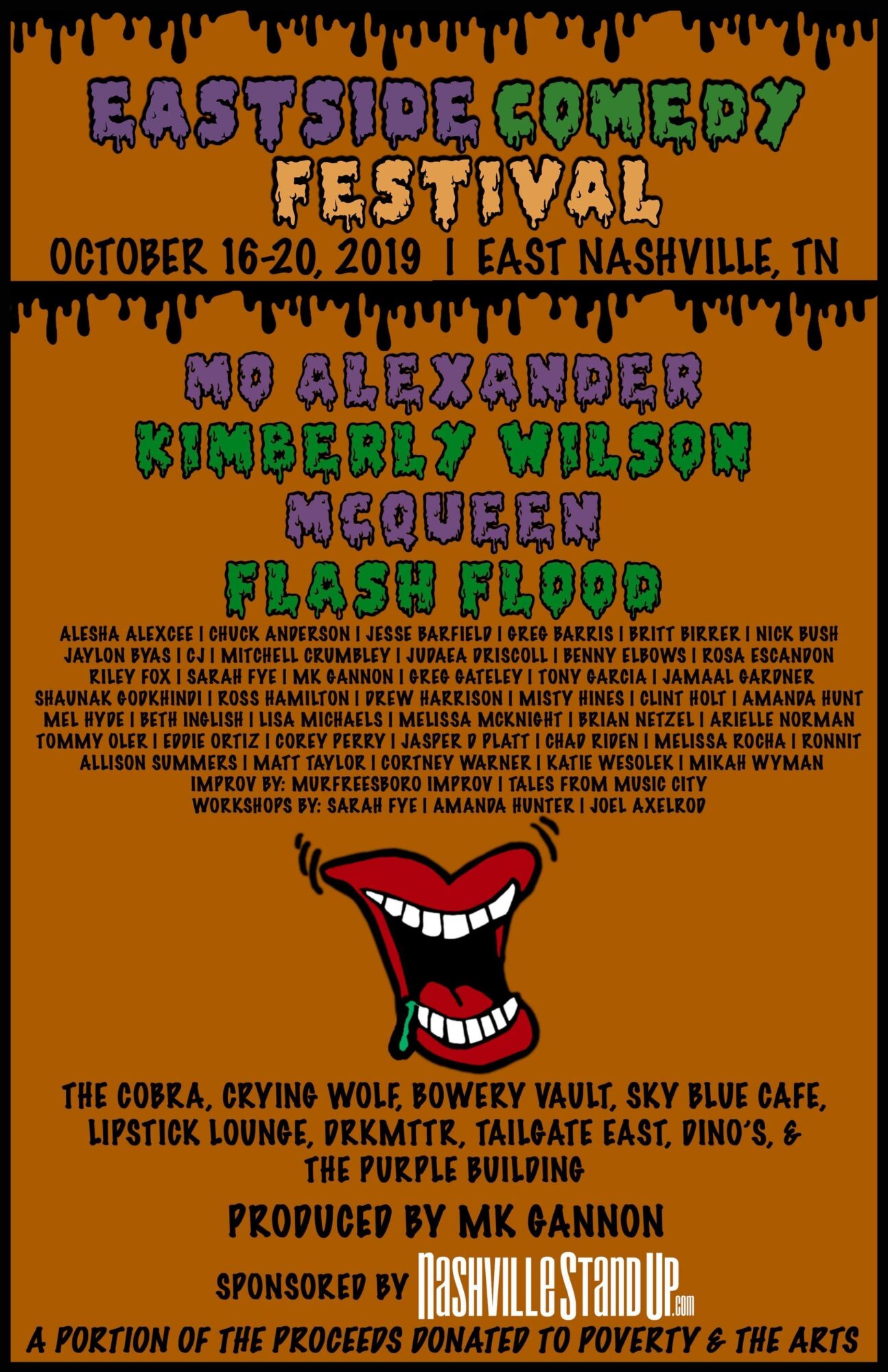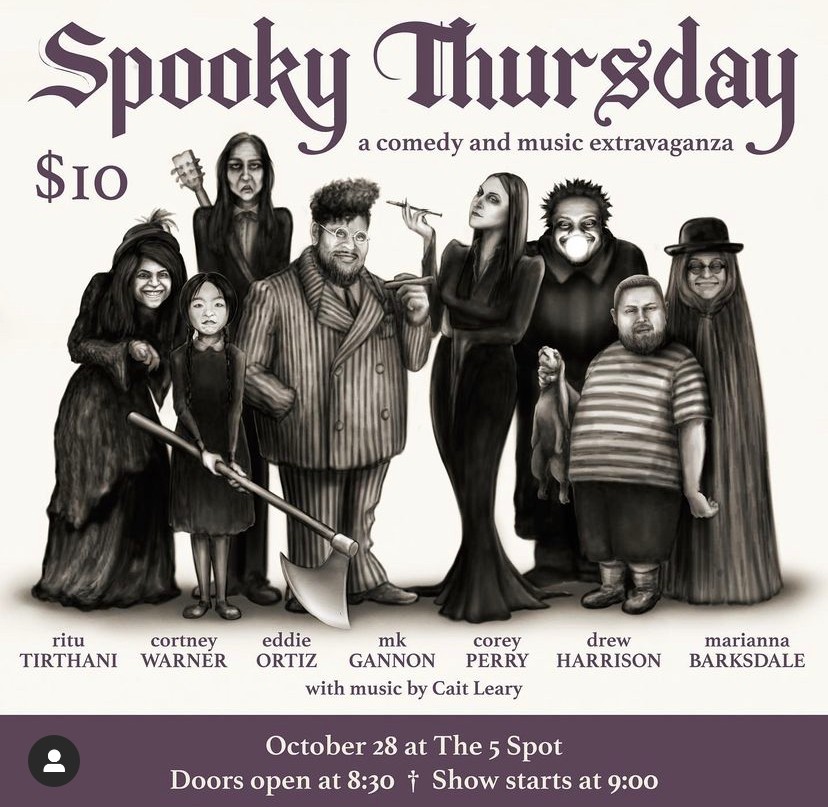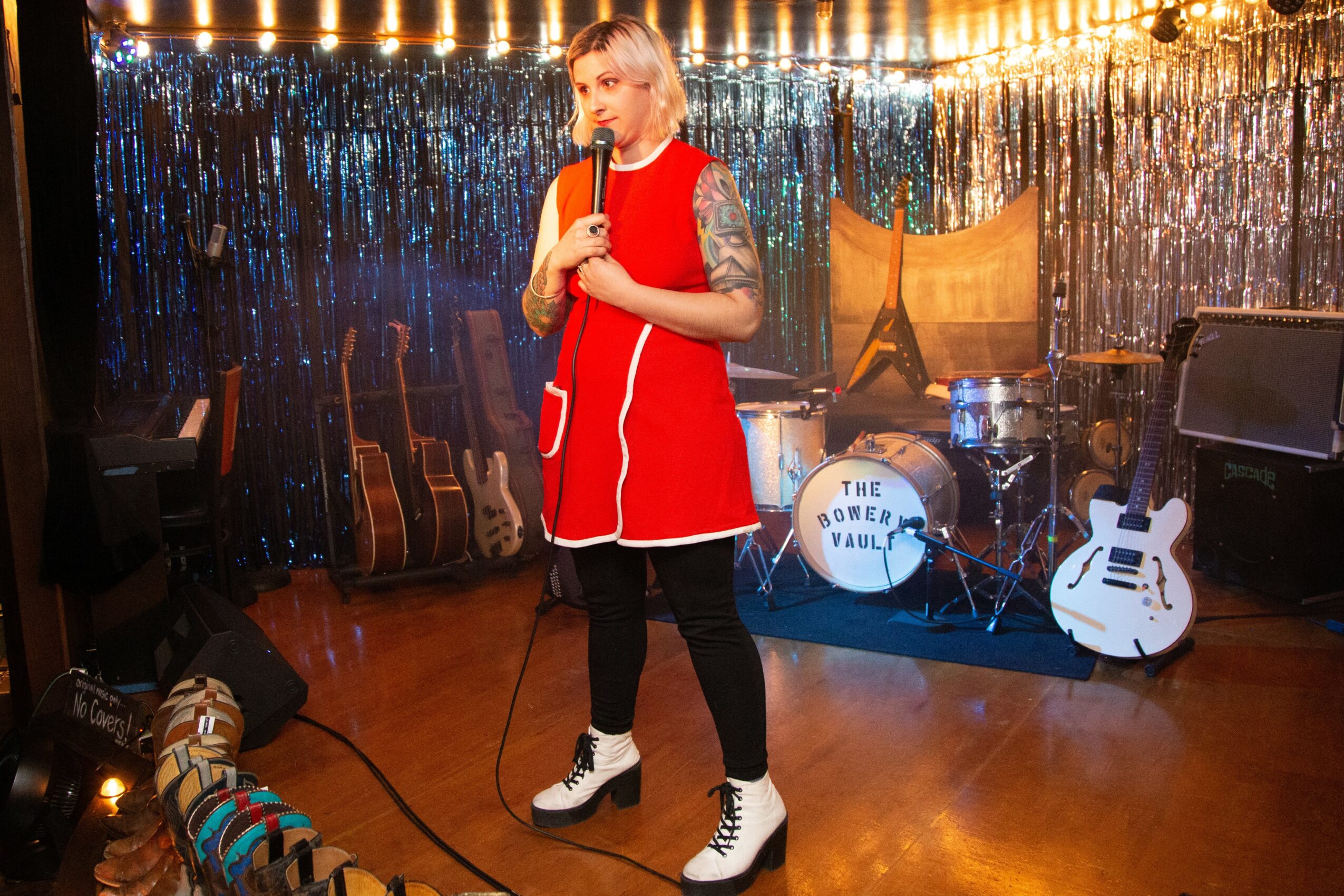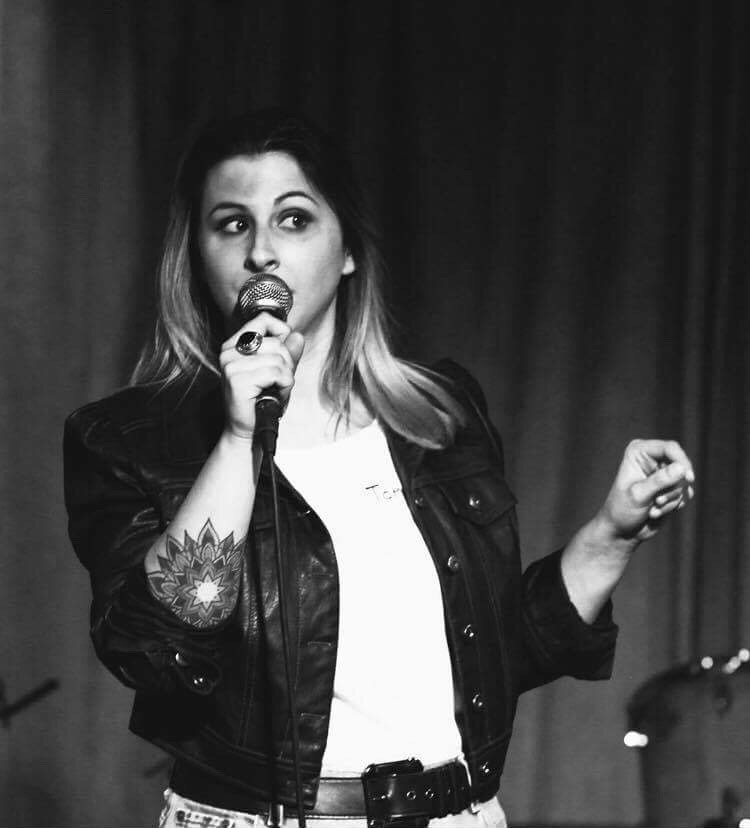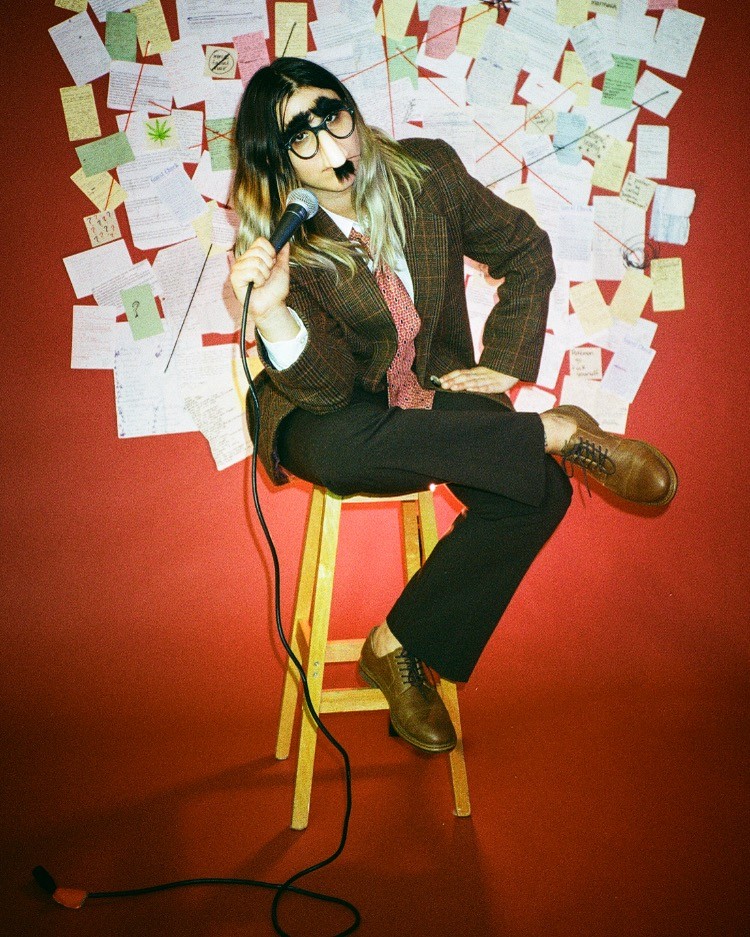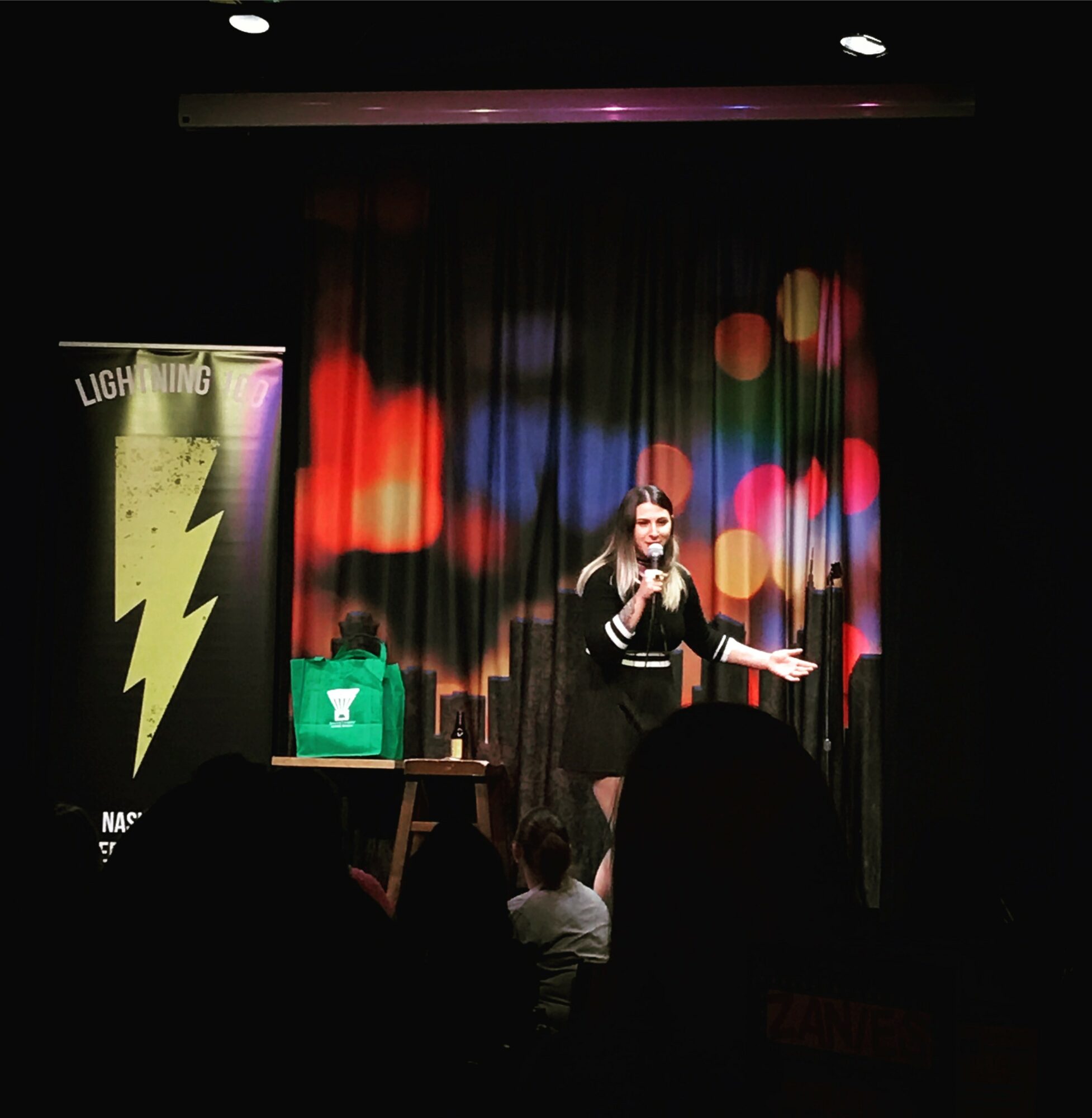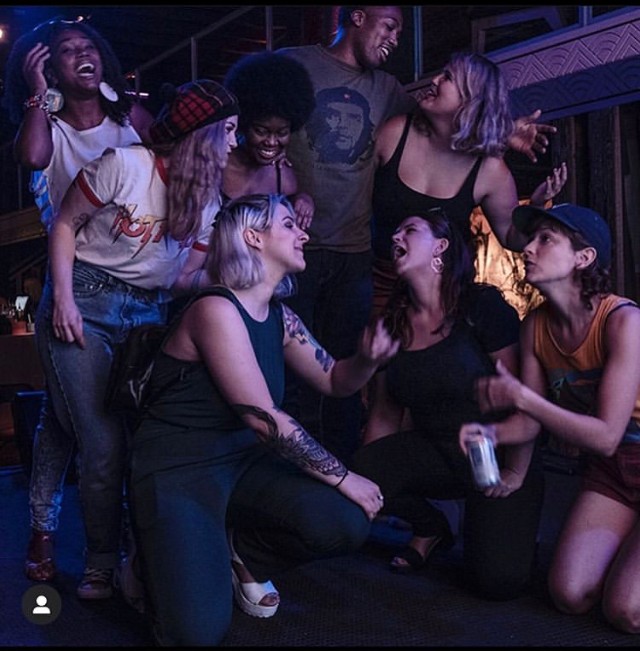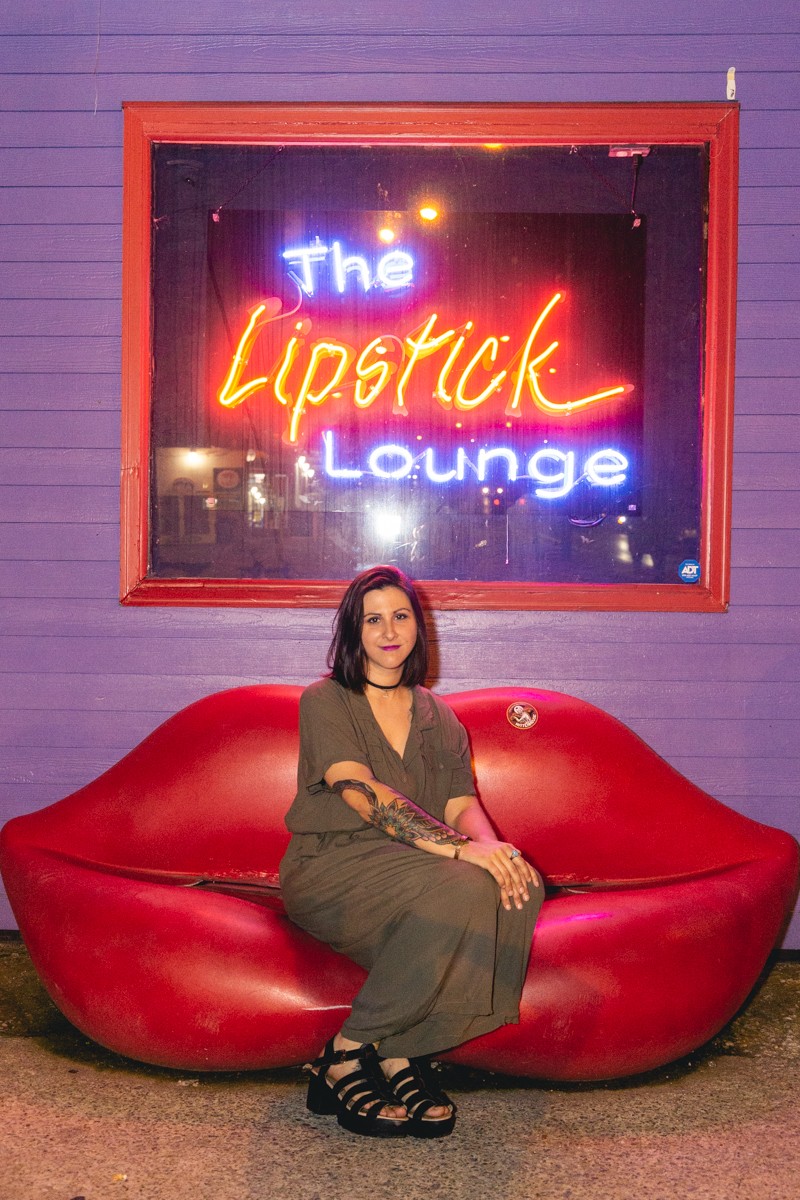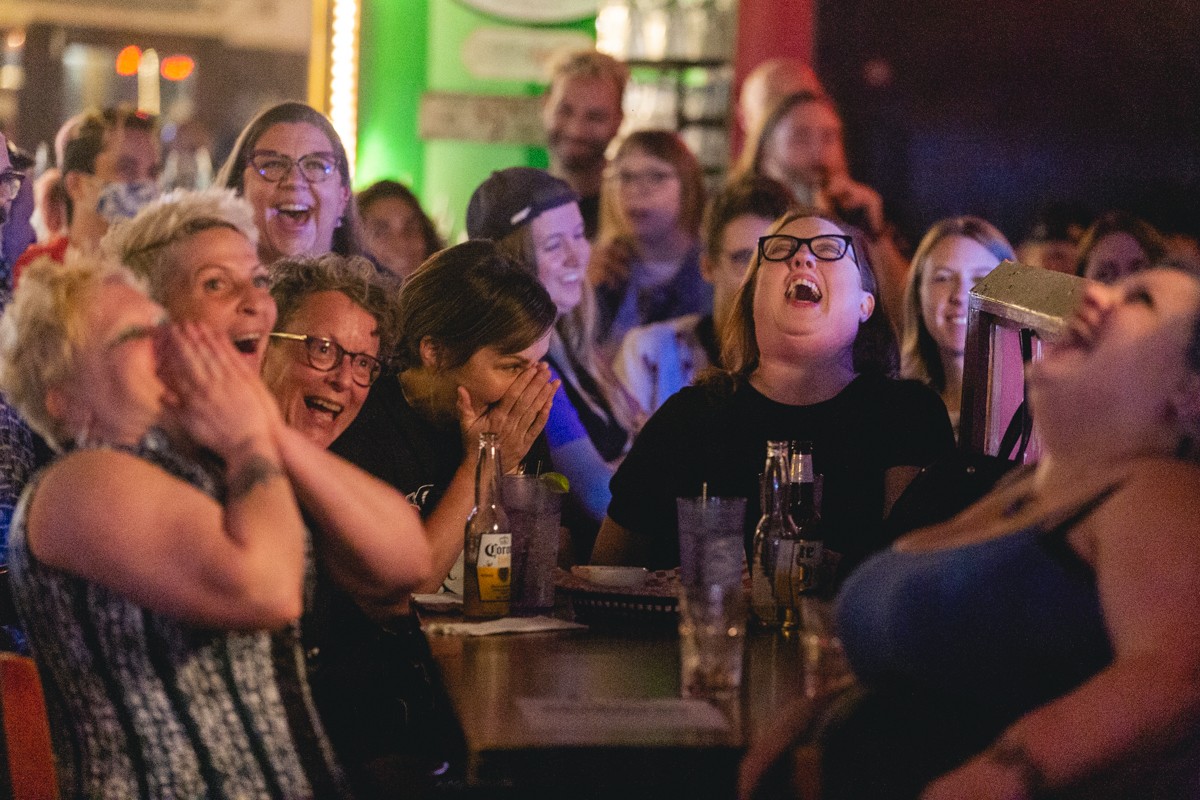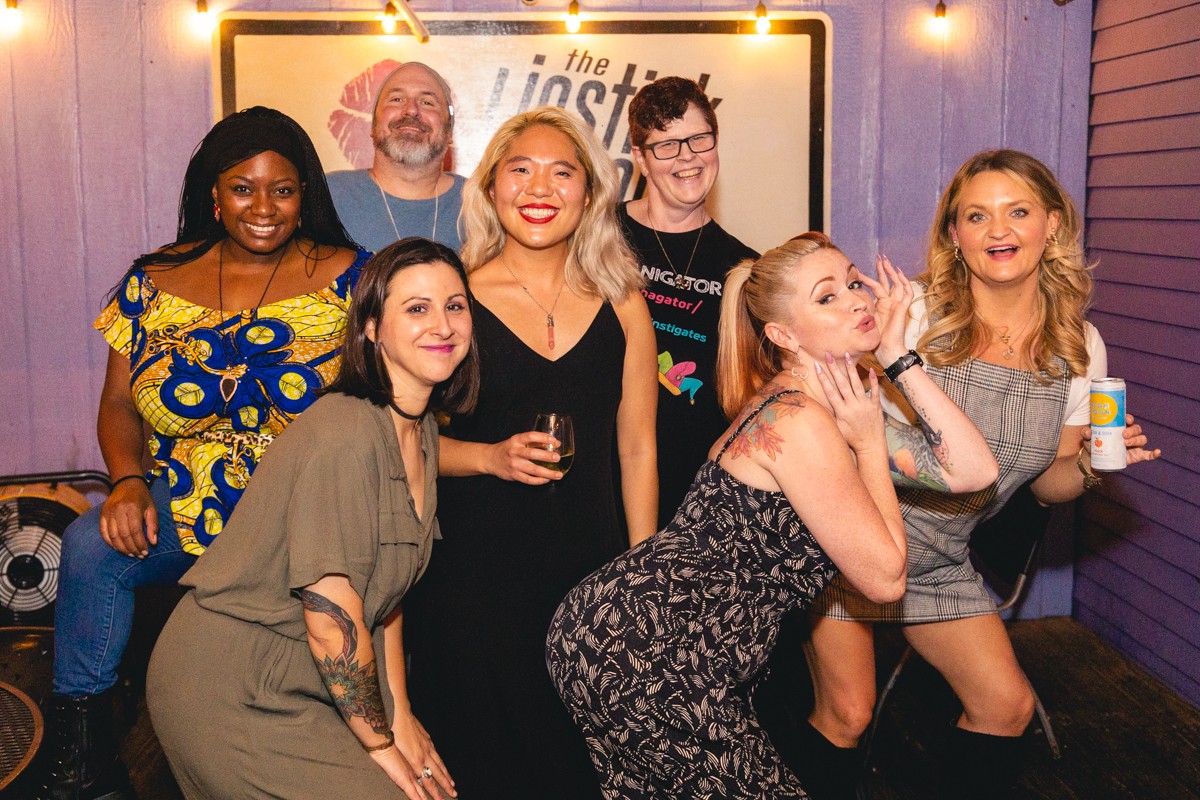 Image Credits
Lindsey Morgan, Savannah Scruggs, John Partipilo, Cybelle Elena, Holly Carden, and Danielle Holbert
Suggest a Story:
 NashvilleVoyager is built on recommendations from the community; it's how we uncover hidden gems, so if you or someone you know deserves recognition please let us know 
here.