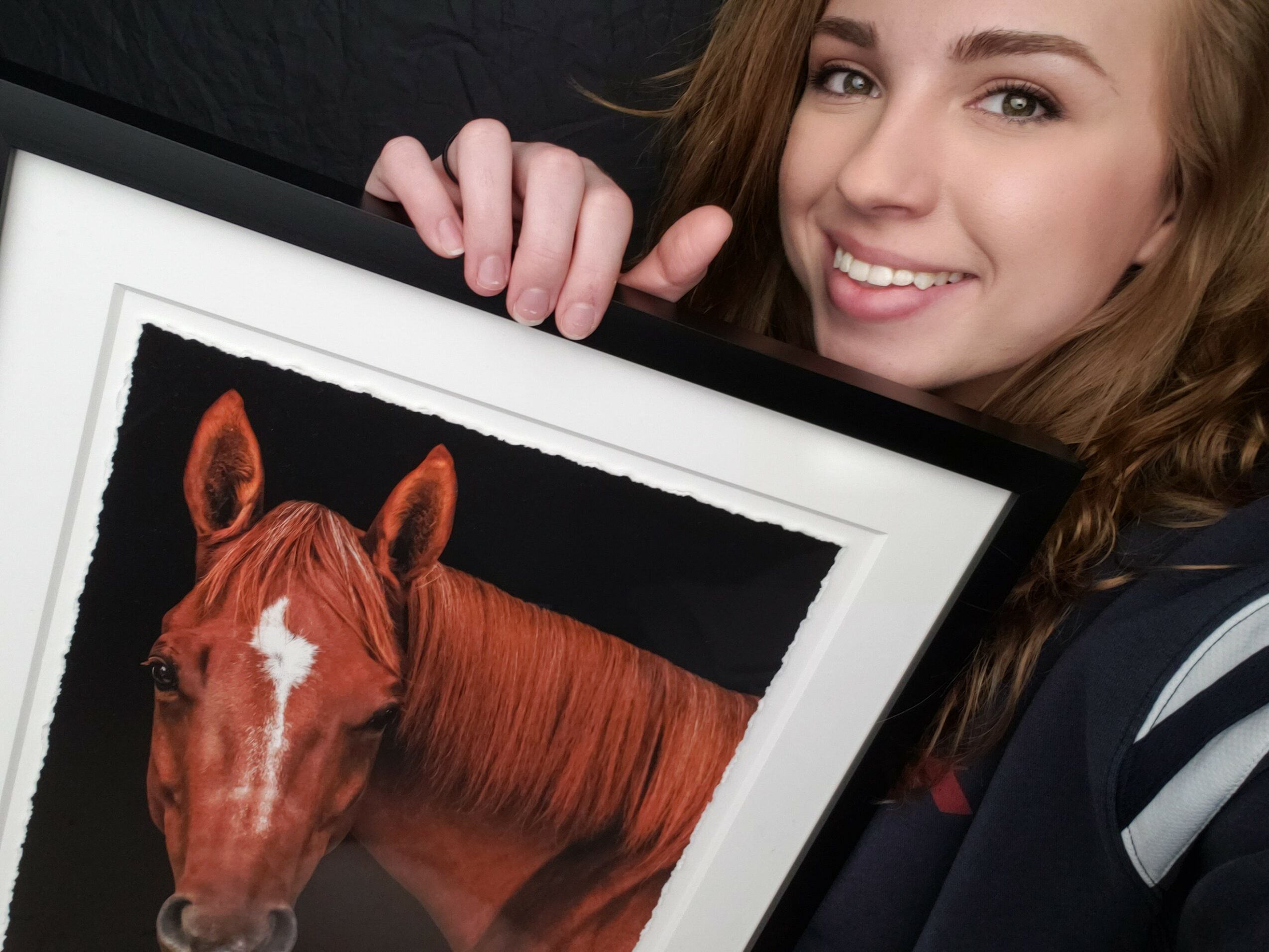 Today we'd like to introduce you to Ashley Payne. 
Hi Ashley, please kick things off for us with an introduction to yourself and your story.
Absolutely! I am a Nashville-based equine portrait photographer that specializes in creating quality equine art for equestrian homes and barns across the country. My journey into equine photography stems from a passion I have had for art and horses since a young age. I was first introduced to horses in fourth grade after joining my local 4-H Club. I did not grow up in an equestrian family, so although my mom humored my obsession with horses, she thought the horse phase was something that I'd eventually outgrow. I definitely didn't – sorry mom! 
Growing up, I often looked at life through a creative lens of possibility. I was mesmerized by how powerful the mind could be in a mode of creation. My first day of art class in Elementary school was the first time I felt a sense of belonging – a sense of euphoria. The smell of the pencils, paper, clay, and the eccentric teacher caught my attention unlike the monotony of my other classes. Art was a class where I didn't have to follow the rules and could branch out and truly express my thoughts and bring my imagination to life. From then on, I couldn't put the pencils down. 
In high school, I continued drawing, working with horses, and was still an active member in my local 4-H club competing in horse competitions and shows. During my sophomore year, I had the opportunity to volunteer at a farm with various rescue horses that were needing a fresh start and a new home. I didn't own a horse at the time, so I looked forward to any opportunity where I could work with various different temperaments of horses. 
One horse that came to the rescue farm during my senior year was unlike any other horse I had met. I had been told he had a plethora of bad behaviors; nonetheless, I was still excited to meet him and learn how I could help him. I walked into the barn aisle hoping he might let me greet him with a light pat. As I approached the outside of his stall, he aggressively charged towards the stall door with nostrils flared, ready to run straight over me. Even though he had developed some really dangerous habits likely from negative past experiences, I sensed that under the wall of defensive outbursts, there was an intelligent and willing horse underneath waiting to be discovered. 
I assisted with his training until the day came for him to be adopted out to a home. The thought of him going to another place made my stomach flip. I realized in that moment that I didn't want him to go. I connected with him unlike any other horse, and he truly meant the world to me. So, the very next day, I bought him and we continued our journey with an aim to make peace with the past and find purpose moving forward. 
At the start of our journey 7 years ago, I started bringing my mom's camera out to the barn every chance I could. It was important to me to document our journey together. After my mom's camera went missing a few too many times, I was gifted a DSLR of my own for Christmas later that year. Soon after, I developed an obsession with telling stories through the lens of my new camera and documenting my journey with my project horse, Johnny. I was mesmerized by the fact that I could freeze moments that would otherwise be missed and potentially forgotten. It was important to me to have tangible memories of the horse that meant the world to me. I knew my future self would want to have artistic portraits of my horse hanging on the walls of my home one day, so I continued learning about my craft and fine-tune my skills. 
After mastering my entry-level camera, I invested in professional gear and editing software so that I could further develop my artistic style for fine-art portraits and allow me to print high-quality large wall art. I had a dream of one-day photographing other equestrian's beloved horses as my full-time job but had no idea if my dreams would ever be possible. 
While honing my skills and building an equestrian client base, I graduated college with a Bachelor's in the Science of Nursing. I worked full-time as an Emergency Room nurse on weekend nights and focused on building my business on my weekdays off. 
After a lot of sleepless nights and way too much caffeine, I was able to take Ashley Payne Photography full time in 2020. Since going full time, I have gotten to work on so many meaningful equestrian projects and have been fortunate enough to have clients who entrust me to create custom equine art for their homes. The journey I took with my own horse, who is now my best friend, inspired me to pursue the fine-art niche of Equine Photography. Things have come full circle now, and it means the world to me to get to create beautiful equine art that means the world to fellow equestrians. 
Ironically, had I not bought the horse that charged towards me the first day I met him, I definitely would not be where I am today. A lot of my inspiration for my passion has come from my partnership with him. Since beginning our journey 7 years ago, we both have molded into better versions of ourselves and have developed a fruitful partnership. He was the catalyst for my hobby morphing into a passion that I can now share with fellow equestrians throughout the United States. 
Can you talk to us a bit about the challenges and lessons you've learned along the way? Looking back would you say it's been easy or smooth in retrospect?
Definitely not! – But I think that is the beauty of life. Where there are bumpy roads, there are lessons to be learned, and where there is a challenge there is an invitation for growth. 
I just had to get out there are start learning. I have failed with various things and struggled a lot when I first began my business, but that is all a part of the growth process. It was tough on me mentally to work consecutive 12-hour night shifts as an Emergency Room nurse, get off work at the hospital at 7 am on Monday morning, and roll into my next job where I was the boss, accountant, secretary, photographer, editor, and many more hats. 
I have learned to welcome the challenges over the years because they have helped me improve. Without the difficulty, I wouldn't have grown and had the opportunities that I have over the past few years. They have molded me into better versions of myself each time. It sounds cliché, but I would not be where I am had I not faced numerous challenges, failed, and learned to handle them better each time. 
It has been tough learning to manage all of the different roles that are required to run a small business, but over time, I have learned to balance those hats better. 
One of the most important things I have learned as an artist and a small business owner is that there will always be room for growth. I am continuously analyzing the areas where I think I could do better, and then am able to fine-tune and improve my business processes to create a better experience for my clients. 
The challenges and failures have been my ladders that have led me up to greater successes each time. 
Can you tell our readers more about what you do and what you think sets you apart from others?
I specialize in Fine-art Equine Portrait Sessions & create custom equine artwork for equestrian homes, barns, and facilities across the country. 
I still sometimes have "wow" movements when I walk into a foyer, living room, or barn and see a greater-than-life-sized portrait – that I was entrusted to create. I really enjoy seeing such sentimental pieces displayed in equestrian spaces and thinking back on the stories that clients have shared with me about their journey with their horses. In the horse world, horses are like dogs. They truly are a part of the family and mean the world to their riders and owners who put so much time, patience, dedication, and money into caring for them and building a partnership with them. It means the world to me to get to honor the bond they've built with their horse over years by creating custom art of their horse for their homes and barns. 
Contact Info: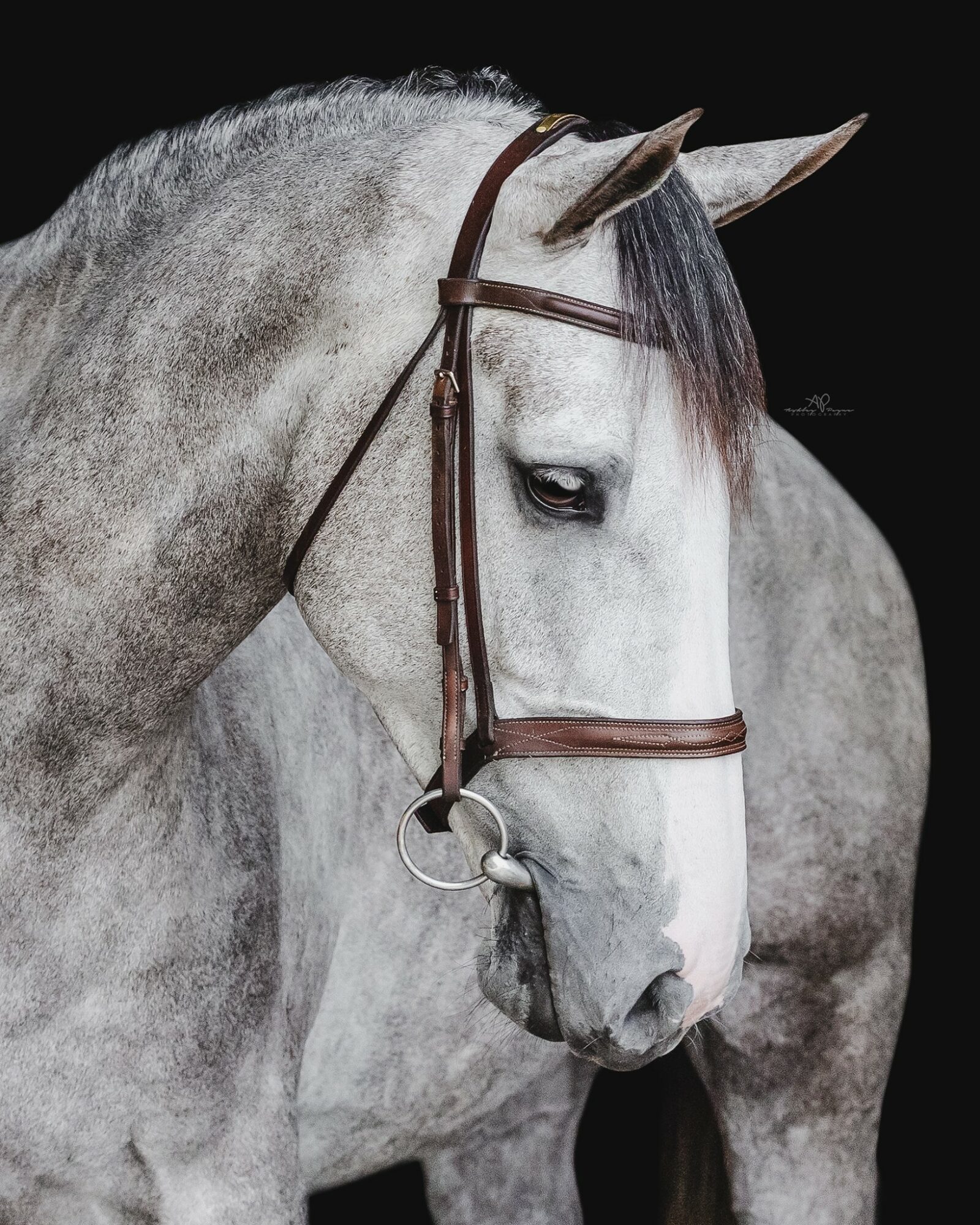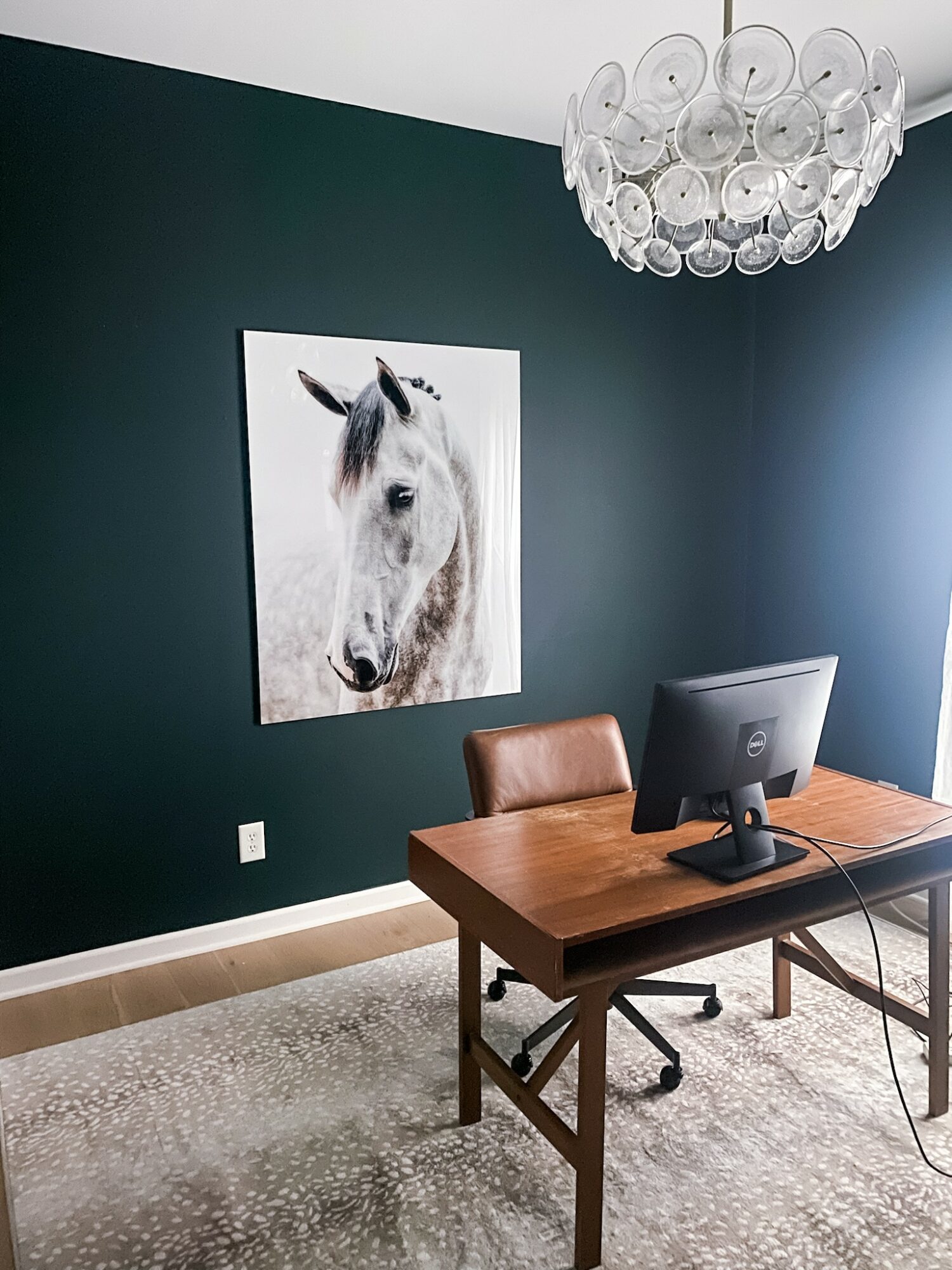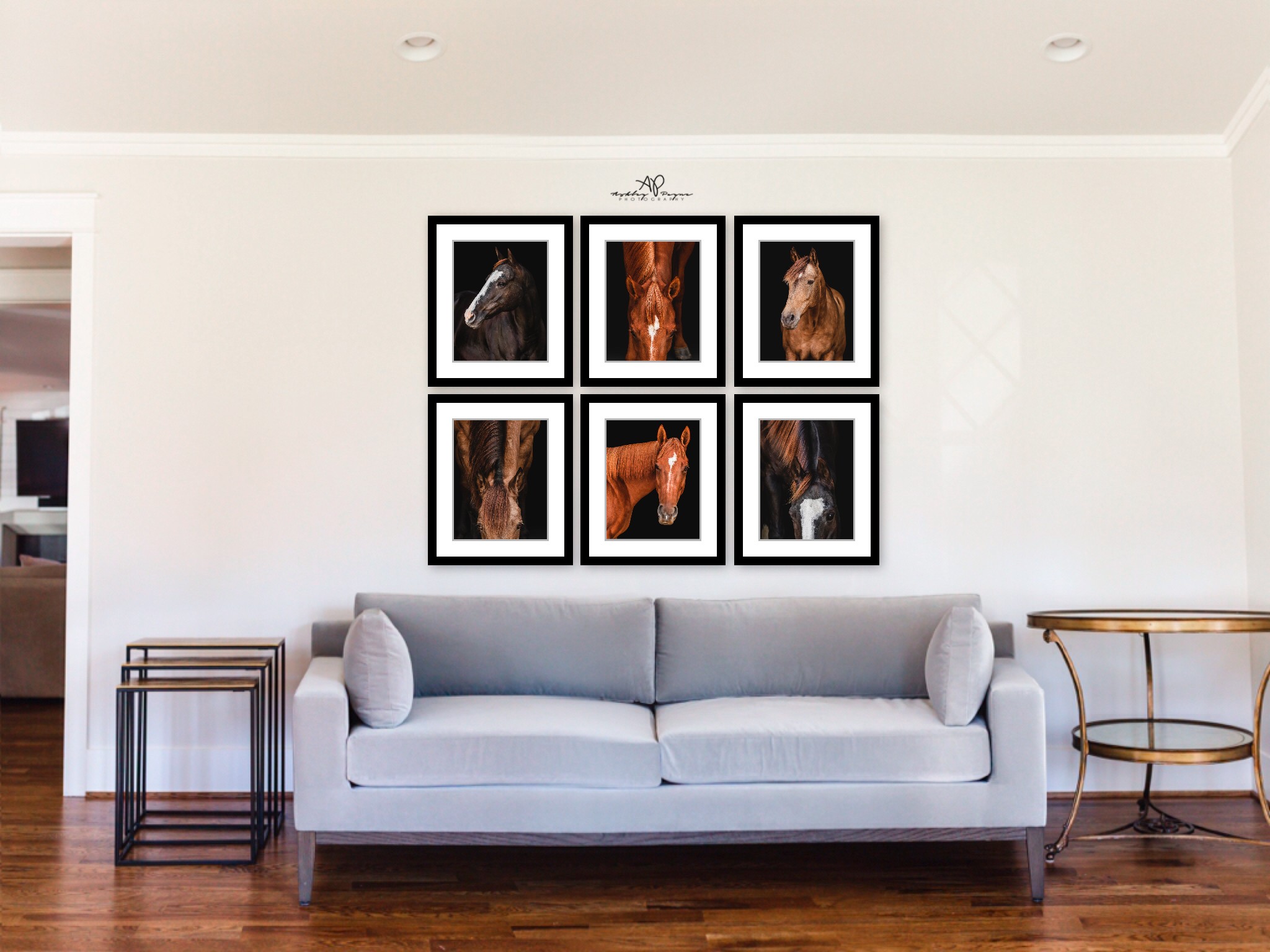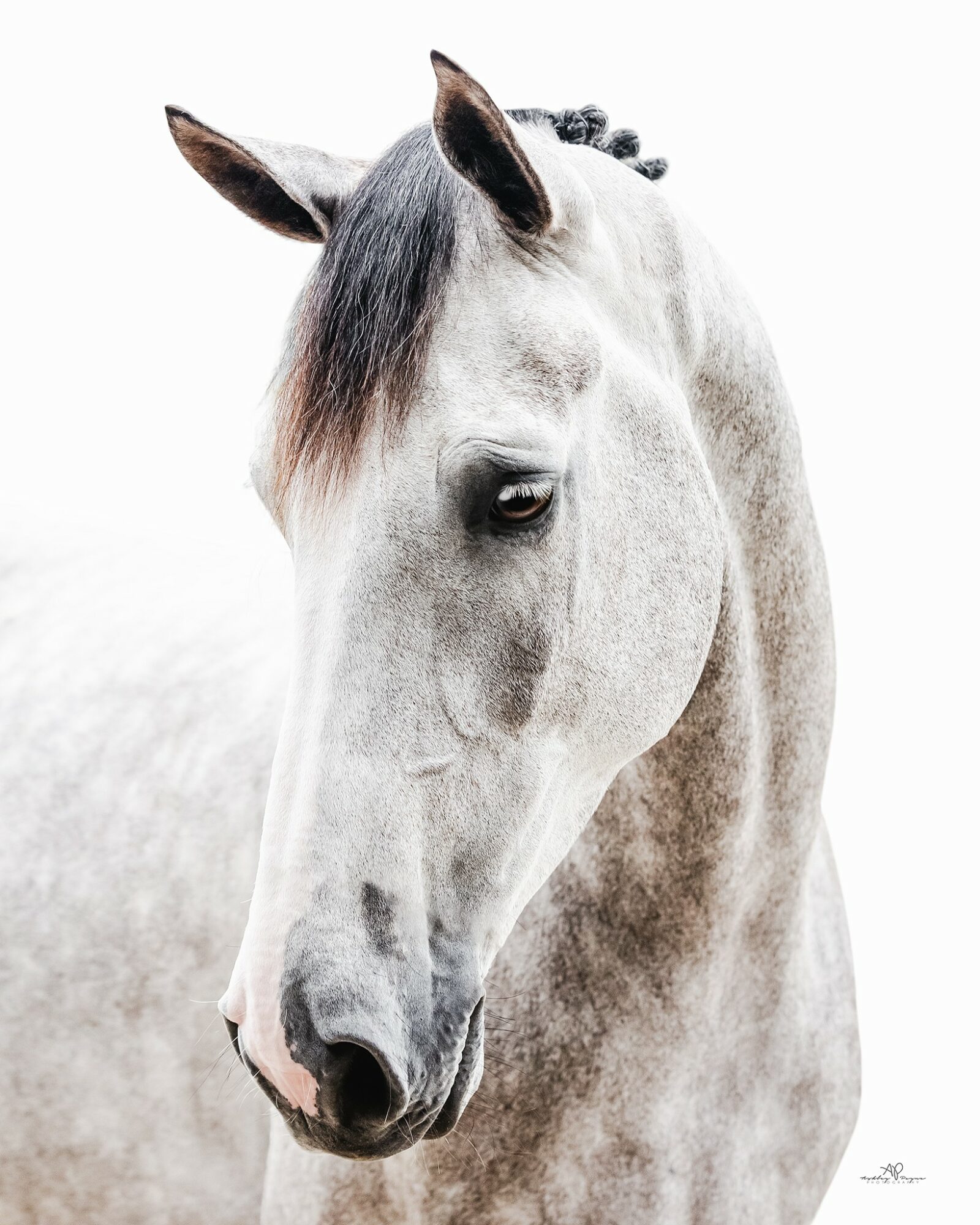 Image Credits
Ashley Payne Photography
Suggest a Story:
 NashvilleVoyager is built on recommendations from the community; it's how we uncover hidden gems, so if you or someone you know deserves recognition please let us know 
here.