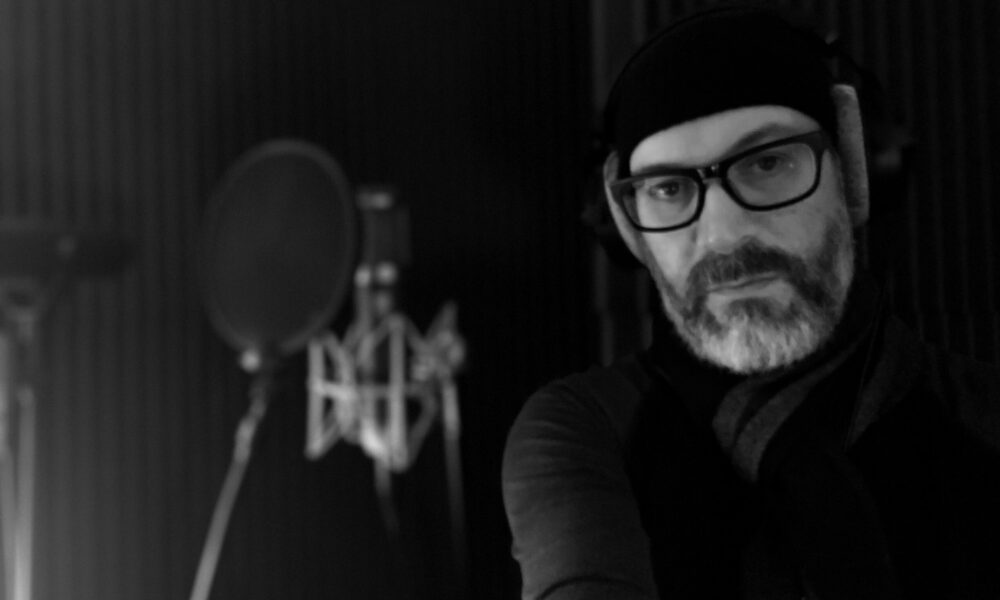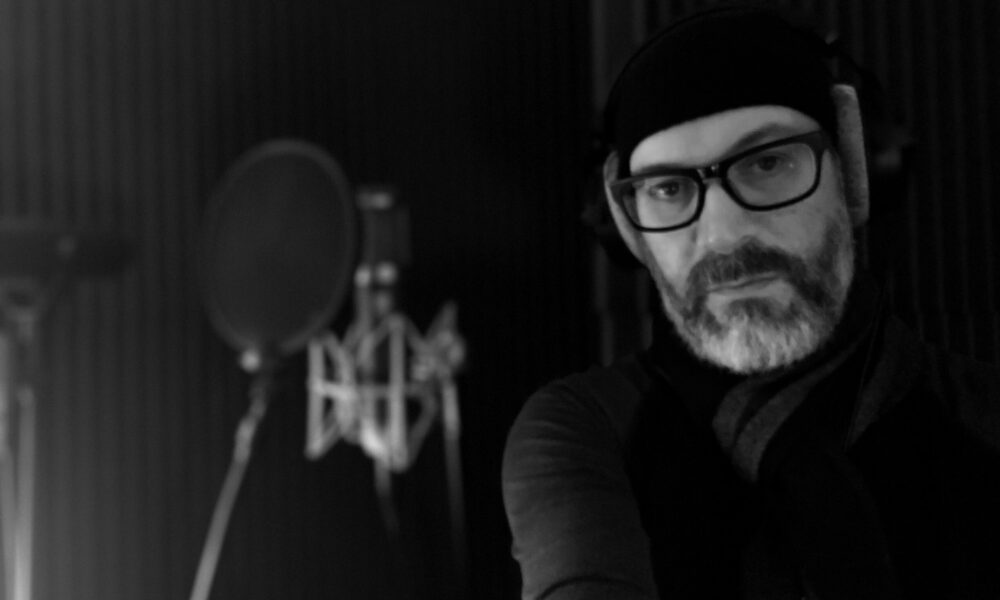 Today we'd like to introduce you to Lee Hester.
Lee, we appreciate you taking the time to share your story with us today. Where does your story begin?
Looking back, I can say that my career really got started in 96. I met a producer while touring with a vocal group in 92 or 93. That was when I got my first acoustic guitar. I played a little on the piano but I didn't know how to read sheet music so everything was by ear. I wrote some songs, went down to Florida, and made a record.
I worked for my dad unloading trucks during the spring and summer of 96 to pay for the recording, CDs, and just enough for the move to Nashville. I arrived in September of 96. I spent the first 6 months doing crazy odd jobs like 3rd shift security, landscaping, and various warehouse jobs. I also made new friends and started to find players to support me live. I did a lot of local shows back then.
One day in 97, I came home from work to find a voice message on the good old tape message recorder. Haha, this was before cell phones. It was from an A&R for a label here in Nashville. I ended up meeting with him and he courted me for about 8 months. That was when artists were courted, developed, etc. He set me up with various writers and producers in town and we made some tracks for the label.
Eventually, it just didn't work out. They moved on with another artist. So I found myself in a really strange place. It was the first real rejection of my career but the first of many. I will add that this A&R rep really wanted to sign me and he took me to lunch later that year and encouraged me to not move back home. Someone would get me, He told me to keep at it and that I was worthy of a spot on someone's roster.
I took some time off. I wrote privately, did a few shows, and just tried to figure out what I wanted to do next. I wrote enough songs that I decided to make another record. It was really expensive to do it back then. This was 98 now I believe. We didn't have access to computers and software as we do now.
I had to save for a long time to be able to pay for it. I hired a manager, made a new record, and started playing out live a lot more. This was a really fun season for me. I just got back to the performance and enjoyed the music and the crowd. It was why I moved to Nashville in the first place.
A couple of years went by and I had written enough new material to do another record. The funny thing about this one is that as I was about to pay someone to produce/mix it for me, a good friend of mine said… "hey dude, maybe it's time to invest into a pro tools rig and do the record yourself.
I know you just want to be an artist, but I think you will be in a better place moving forward with full access to the recording when you want to and just learn how to use it!" Oh, I did not take that well… hahaha. But he was right. So I bought my first Recording setup in 2000. It took quite a while to figure things out but by the end of 2001, I had recorded a new record.
The rhythm section was recorded at a studio but the rest was recorded at my home. I paid to have someone mix it though. I had to invest in mixing at that point. That stuff was way too complicated. So I released the record, printed CDs, and did a bunch of shows. At that point, I no longer had management. It just didn't work out.
Fast forward to 2003 and while I was working a second shift printing job, I received an email from Sony Pictures. I literally thought it was a joke and I responded by asking who this was and it's not funny to mess with someone like this. I got a reply that it was no joke. They wanted to license 2 songs for an upcoming episode of Dawsons Creek.
Again, I replied that I did not believe them and that it wasn't cool to mess with me. See at that time, no Indies were getting licensing to TV. I had no idea what this was or how they even got my music so I didn't believe them. The Music Coordinator immediately called me and confirmed with me that it was, in fact, real and that they really were excited about the songs. Can you believe that??
So that is where my career really took a turn. I had been pursuing the artist and publishing thing and out of nowhere I get songs on a TV show. After that, Sony licensed almost the entire record. Eventually, they did over the years. I found myself looking at a new path to get my music out there and to make money to continue to do it. I spent the next 15+ years writing, recording, and licensing my music to TV and Film.
I did move around some. I built a recording studio in Wilmington, NC where I was able to invest in young and local talent there. I recorded, produced, and mixed a lot of records while I was there. It felt great to have a facility where these kids could come hang out and make music. I had invested in a lot of studio gear and instruments so it really was a special place. I called it Logan Manor.
Over the years, I've had more than 150 song placements. It has been a wild ride for sure. In 2020, right before the world shut down, I was able to have coffee with the music supervisor from Dawsons Creek. He launched my career and almost 20 years later I was finally able to meet him in person. That was a very special moment for me. He also gave me some of the greatest advice I have ever received.
This was from an email back in 2002. After asking him if there was anything specific I could write for, he told me to never ask him that again. He said, "Lee, just keep sending me great songs. Great songs will always find a place". WOW!!! What a gem! I have not forgotten that to this day.
So now I am writing for a new record that I hope to release on 22 and 23. You know the way we deliver and receive music has changed so much and the whole music licensing landscape has changed so much too. Singles are a focus, and constant deliveries are more popular than traditional album releases every 18-24 months so I'm still figuring out what is a better way to go with how music is now.
At the end of the day, I still believe in chasing the song. I still believe that a great song will always find a place and so I am eternally chasing greatness!
We all face challenges, but looking back would you describe it as a relatively smooth road?
Come on, is any great story ever smooth? Haha!!
I do have to say that from 2002 until 2012 it was pretty great professionally. I had some really great placements and a consistent percentage of published songs find a license somewhere in the world. That was a season where I released a lot of material while still running and operating my recording studio for other artists and bands.
But yes, there have been some struggles. After working on a new record under the name TOOFARMOON, I had a big personal life change. This was during 2012 and 2013. The record was finished but I had to pause mixing it for a couple of years. I did get through all of that and I did begin to release the record.
This one I decided to break up into EP's instead of one full record all at once. It gave me the chance to collect my intentions and focus on selecting the right sets of songs for all future releases. I believe it was a total of 20 songs at that time. Licensing picked up after the first release. I felt very fortunate, and thankful.
I would say though that the biggest struggle in my career was an unexpected Heart Attack in 2016. That definitely changed everything about me, my family, and my career. I'm a lucky one. My cardiologist told me that I am the example of everything they hope for but rarely get to see.
I ended up having a full recovery although I still have some lingering stamina and heart rate concerns but overall, I am in great shape and was given a second chance in life. Not many get to say that or experience it after a trauma like that.
Around the same time, I was having a falling out with the publisher who was responsible for pitching/licensing my catalog. You hear it too often but buyouts and mergers can hurt some as much as it helps others. I fell into the wrong category. After some really great placements and a strong run with the new songs I was releasing under TOOFARMOON, I got lost in the transition and was not being represented at the level I had been.
I won't go into details but it did not go well. I can't say if anything was pitched on my behalf from 2016-2019 when my contract ran out. I found myself in a long pause, wondering if I was gonna keep doing this or not. It devastated me, my income, and my career. I was working so hard physically to heal from the Heart Attack that I found very little energy to fight for my career, so I didn't. I focused on myself, my son, and getting healthy.
To wrap this story in a positive light, adversity and unexpected struggles can work for us if we do the work. If we can figure out how to aim our energy back into good things, that's a really great place to be moving forward. It took a long time, but that is exactly what I am doing.
It's a bit of a rebuild, a bit of a renaissance, a bit of holding on to the idea of chasing greatness again.
Alright, so let's switch gears a bit and talk business. What should we know about your work?
I am a songwriter, vocalist, music producer, and mixing engineer. I would say that I specialize in songwriting and being a vocalist.
I think I am known for the songs in Dawsons Creek but probably most known for the songs that were placed in the tv shows, The Fosters, and Teen Wolf along with a CNN presidential promo with Barack Obama and the Feature Film Ashby.
I am most proud of the song "Be OK". Over the years, I've had people from all over the world reach out to me about how it encouraged and helped them make decisions that changed their lives. I love how music is that powerful.
I would say that my vocals are probably what sets me apart creatively. My writing may also but mostly my vocals.
What matters most to you?
Is this a creative or a life question?
Creatively what matters to me is authenticity. If I am going to talk about something, I better have lived it or been close enough to it to know what I am talking about.
Being authentic in art, to me, is essential for its potential creative life and influence. We don't know who is going to listen or see or read what we release into the world. I believe it matters to get it right the first time.
Regarding life, that's such a deep dive but being present, being available, and being courageous to live your authentic self, I believe, is so important. It parallels art to me. Our art represents our expression, it is a glimpse into our heart, mind, and soul.
Who we are feeding our creative life, I believe. It's not as easy for some to do that for a lot of reasons but it is important to try. We all have something to offer the world. It may not be a brand new thing, but it is something uniquely tethered to our existence and is worth sharing.
It is ours too and only ours to give.
Contact Info: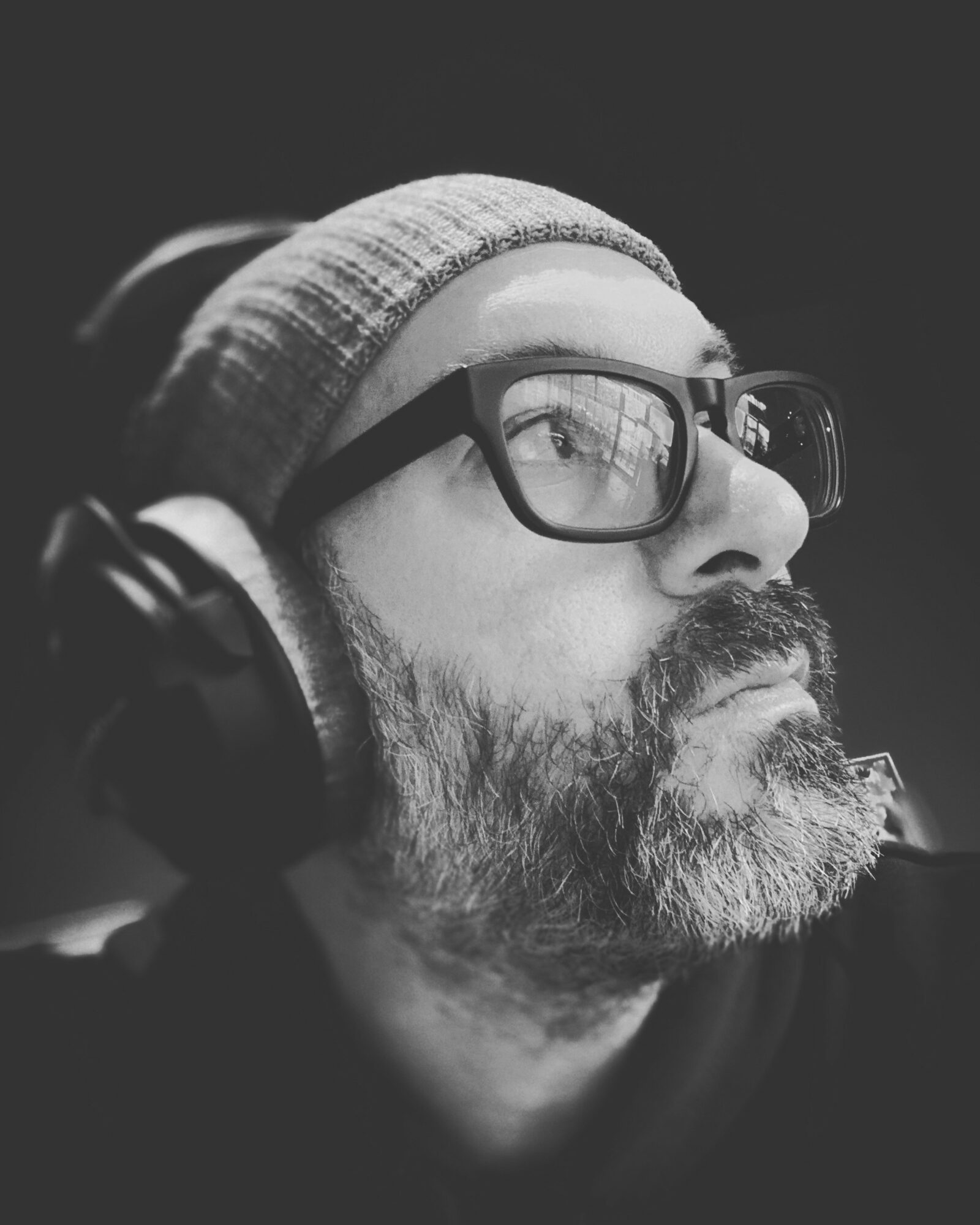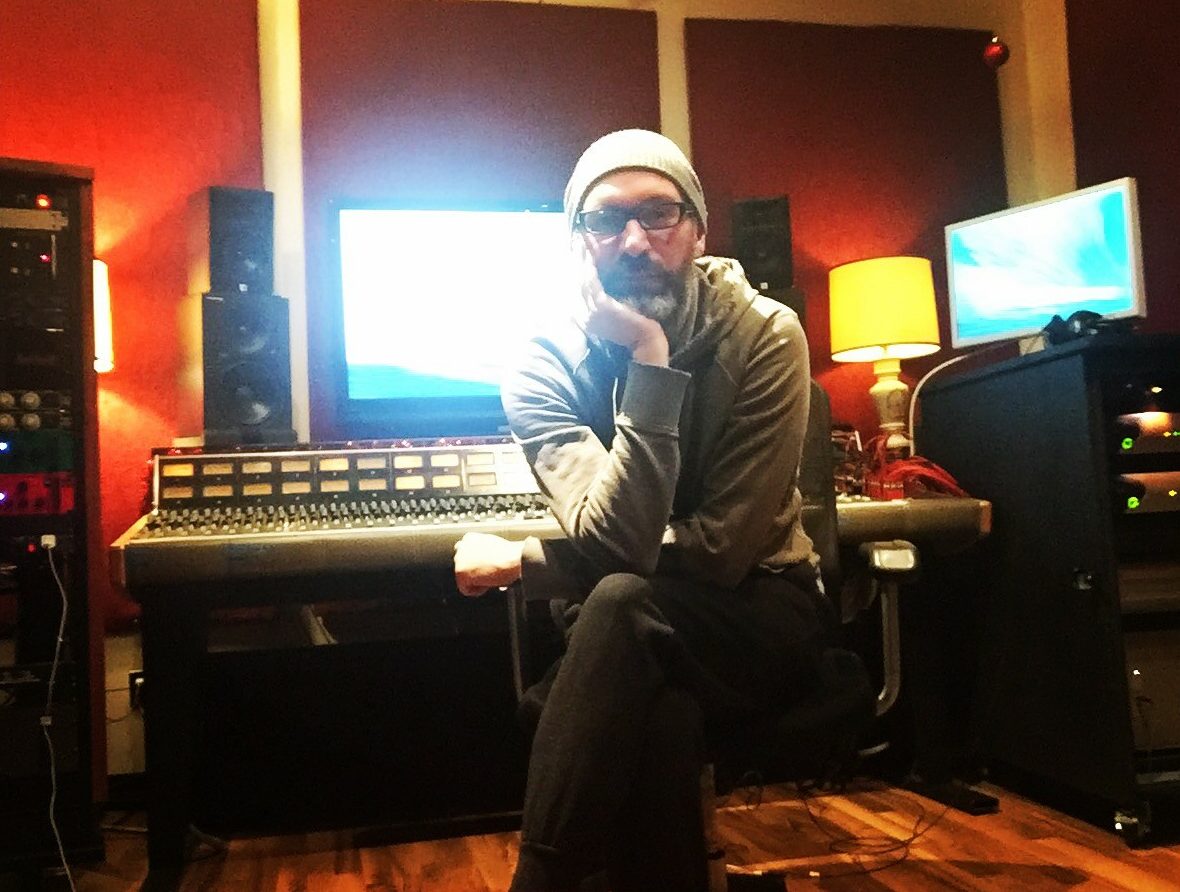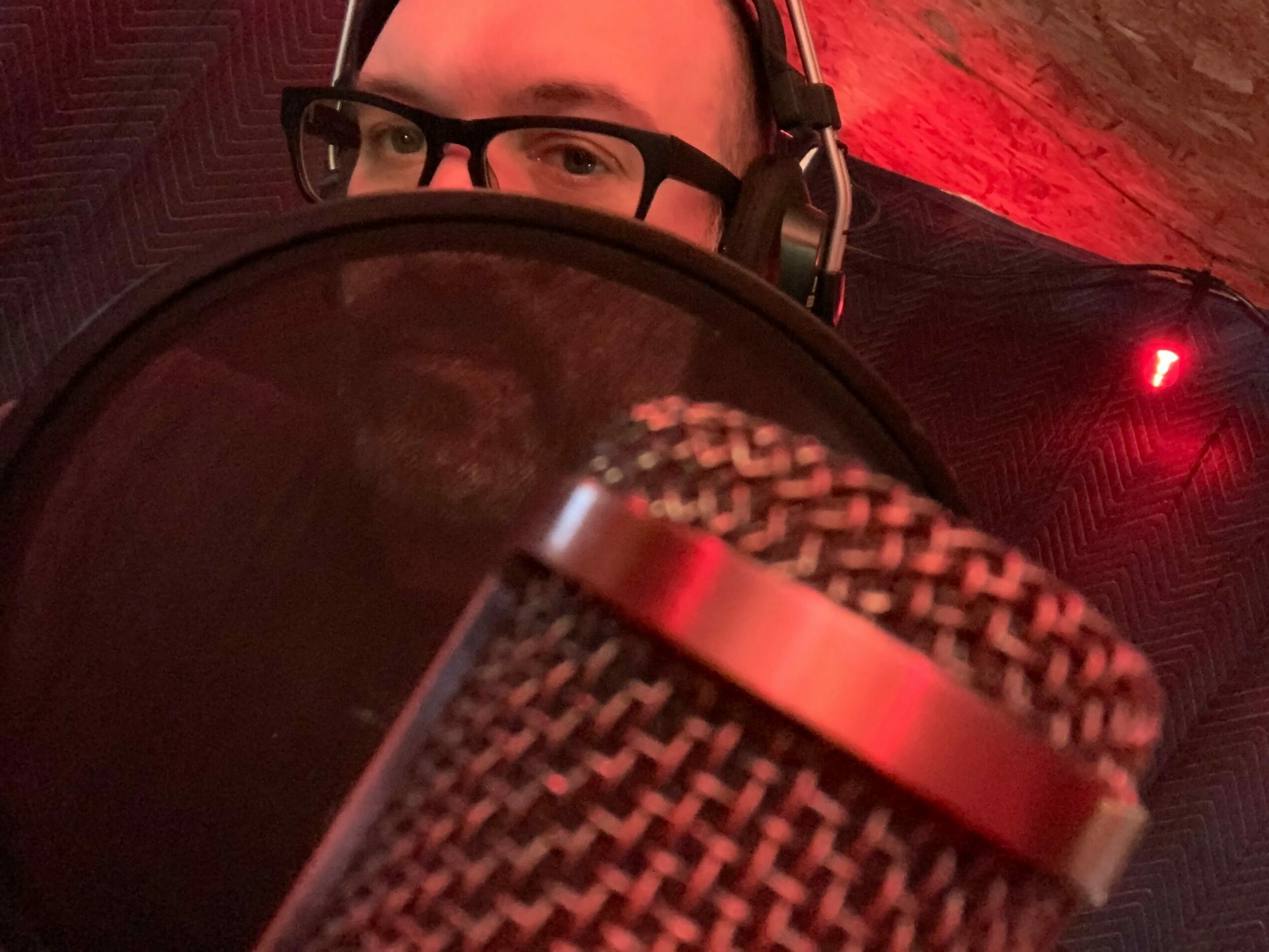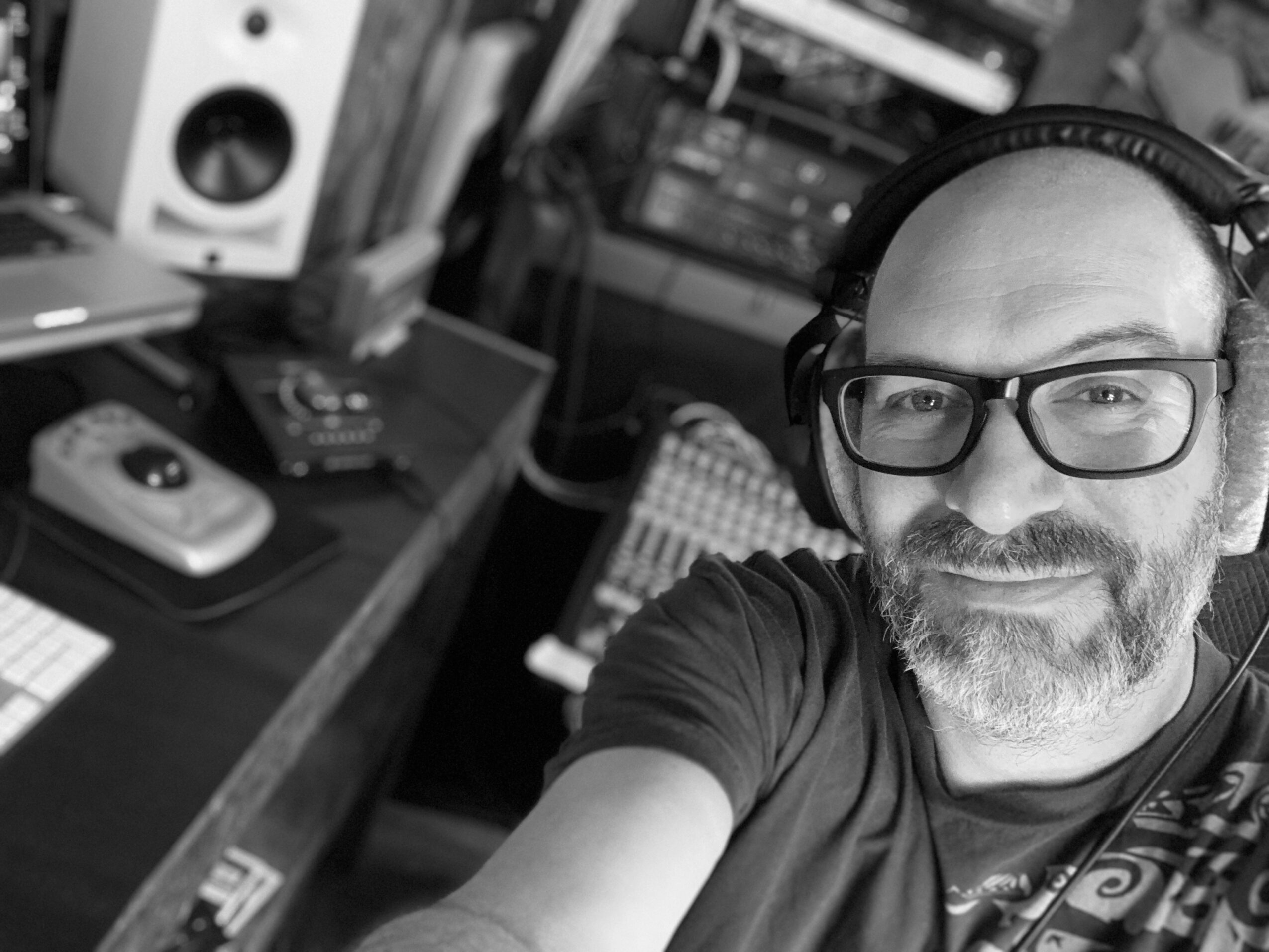 Suggest a Story:
 NashvilleVoyager is built on recommendations from the community; it's how we uncover hidden gems, so if you or someone you know deserves recognition please let us know 
here.