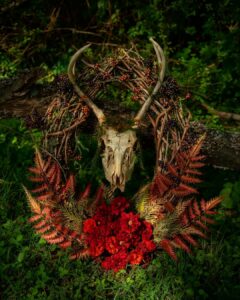 Today we'd like to introduce you to Cori & Daniel Cornejo.
Hi Cori & Daniel, we'd love for you to start by introducing yourself
Hi, we're Cori and Daniel, owners and creators of Octavius & Grimsby. We specialize in taxidermy art, antiques, and oddities. If it's weird, we're into it. You can find us in Columbia, Tennessee, just a few minutes from the square.
Growing up, I (Daniel) watched a ton of movies and TV. Back then, there weren't any streaming services, so having basic cable, I ended up watching a lot of old movies and reruns. Scooby-Doo, The Munsters, and The Addams Family were some of my early favorites. As I got older, I gravitated towards Tim Burton's movies, wearing out our VHS copy of 1989's Batman, and owning multiple copies of Sleepy Hollow.
There was something about the dark, mysterious, and quirky characters in these stories that spoke to me. They were something completely different from the average, ordinary, and everyday. They didn't have to pretend that life was always perfect and ordinary. They felt more real, more authentic, more accessible, even if their worlds were completely fictional and fantastical.
As I got older, I started looking for ways to express myself through art and music. In high school, I started playing guitar, eventually playing in a few garage bands. In those days, I used to cut up fabric and old shirts to hand paint my own band patches. I taught myself to sew to be able to put together my own battle vests and customize my clothes. That DIY ethic is something that has always stuck with me creatively. After high school, I desperately wanted to pursue a career in art or music and eventually started working for a guitar builder. It was during that time that I met Cori.
I (Cori) grew up a shy little bookworm, always up to the eyeballs in fantasy, sci-fi, and natural science books. I was timid and frankly, a total scaredy-cat when it came to anything dark, especially the paranormal. However, I still was constantly drawn to anything with a darker theme. If you'd have asked me about my favorite things as a little kid, my answer would ALWAYS have been something Tim Burton or generally horror/Halloween-related. I think a part of me knew that I had to embrace my inner creep in order to overcome that fear, and not only did I embrace it, but I also fell madly in love with it.
In my teenage and young adult years, following this new mindset, I grew so much. I wasn't so shy anymore. I was more confident in myself (and honestly really loud a lot of the time), I reconnected with my love of nature, and I was living my weirdest and most authentic life. It was liberating, to say the least. I met Daniel in this phase, specifically on one of my loud days, and I guess the sheer volume just wasn't enough to scare him away from my quirky charms.
Before starting Octavius & Grimsby, we were both working full-time jobs. We were keeping our bills paid but desperately needed a creative outlet. Having built guitars in the past, Daniel was considering building and selling cigar box guitars. It was about this time that I (Cori) came across a vendor's mall in our town, called Treasure Village. It quickly became a regular stop for us. We became good friends with the owner and decided to open up our shop. Our idea was loose to begin with, but in our excitement, we brainstormed until we had a business name, aesthetic, and so on.
On October 1st, 2019, Octavius & Grimsby was born. It started humbly, with mainly our old Halloween decorations and custom-painted Nerf guns. Soon after, we made replica vampire killing kits that became fairly popular. Somewhere down the line, Cori got a wild hair to explore the world of taxidermy (no pun intended). After our first batches of mummified bat displays repeatedly sold out, we took a hard turn towards becoming a full-blown oddity shop and haven't looked back.
Alright, so let's dig a little deeper into the story – has it been an easy path overall and if not, what were the challenges you've had to overcome?
Finding our artistic voice was a real challenge. In the beginning, we both felt that we had to water ourselves down. There was a fear that the art and space we wanted to create wouldn't be accepted. Once we started pushing ourselves to take more risks and trust our vision, things started to fall into place. People have been so much more receptive and supportive than we could have ever imagined. It really keeps us going when times get hard.
Navigating the pandemic has also been a challenge. We were both laid off from our full-time jobs in April 2020. Fortunately, the store we are located in was able to stay open throughout the major shutdowns. Having a creative outlet in a time of extreme stress and uncertainty helped us stay focused, at least to a degree. There were months where our art helped pay the bills because we had little to no income. We have both since found full-time jobs and are forever grateful for everyone who kept us going during that time. We really could not have made it through without their support.
Thanks – so what else should our readers know about your work and what you're currently focused on?
We understand that there's a tendency in our culture to shy away from the concepts of death and all things taboo, but our work aims to challenge that perspective. While these themes tend to make some uncomfortable, they're inevitable facts of life. The art that we create is definitely peculiar and occasionally grotesque, but it's also beautiful in its own way. It most often meshes taxidermy, animal remains, and other natural elements which are put into a unique and picturesque setting. Each piece is meant to tell its own story and bring a touch of quirkiness and strange beauty to its new home. All in all, "dark" does not equal "evil," and the freakish does not have to be feared.
Lately, we've been focusing on branching out and working with a larger variety of materials, ethically-sourced animals, and even insects, which we're pretty excited about. Most recently, we customized a vintage deer head mount by dying it black and adding florals and other natural elements, giving it a dark and elegant "Guardian of the Forest" feel. That ended up being a hit. Hopefully we'll get to do more projects like that one – striking and majestic, with a touch of whimsy and mystery.
How can people work with you, collaborate with you, or support you?
The best way to support us would be to purchase our work and tell your friends and family about us. Ultimately, we don't do this work to pay our bills. While it's helped keep us going in the past, we truly do it because we love to create art and we love to see other people love and appreciate it. Nothing brings us more joy than knowing that something we have created has brightened someone's day. If what we do brings you joy, please support us and help us bring that joy to others.
Contact Info: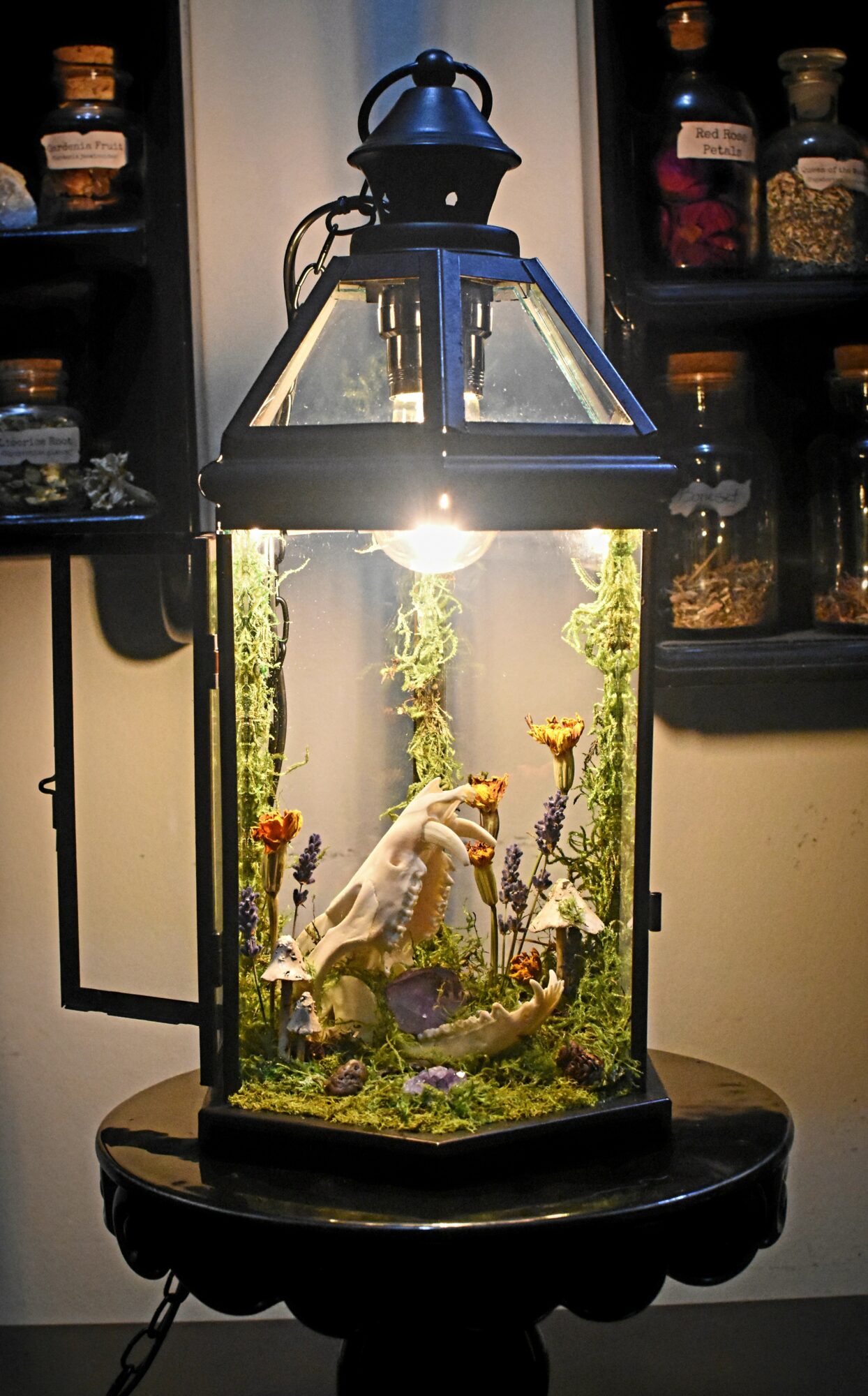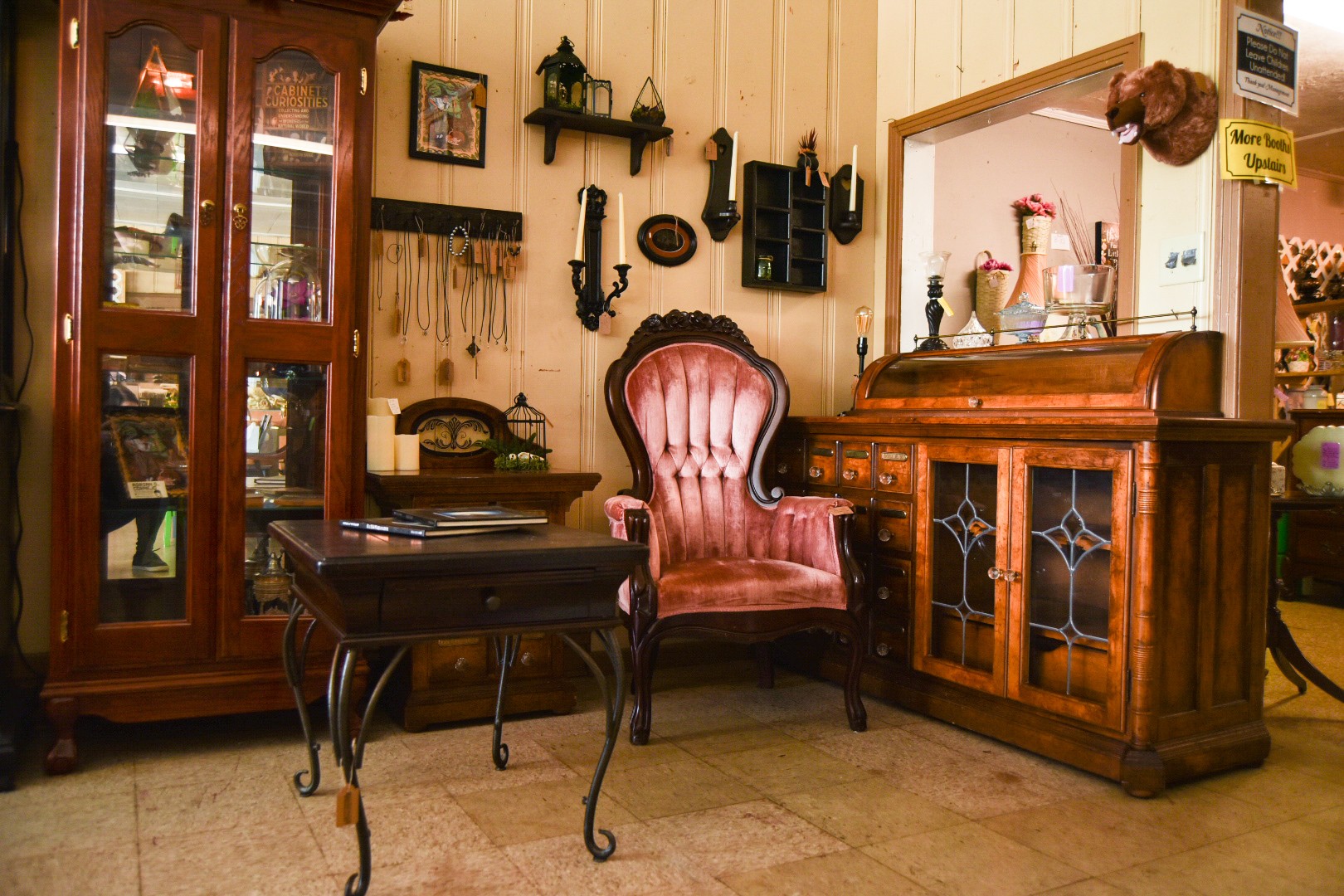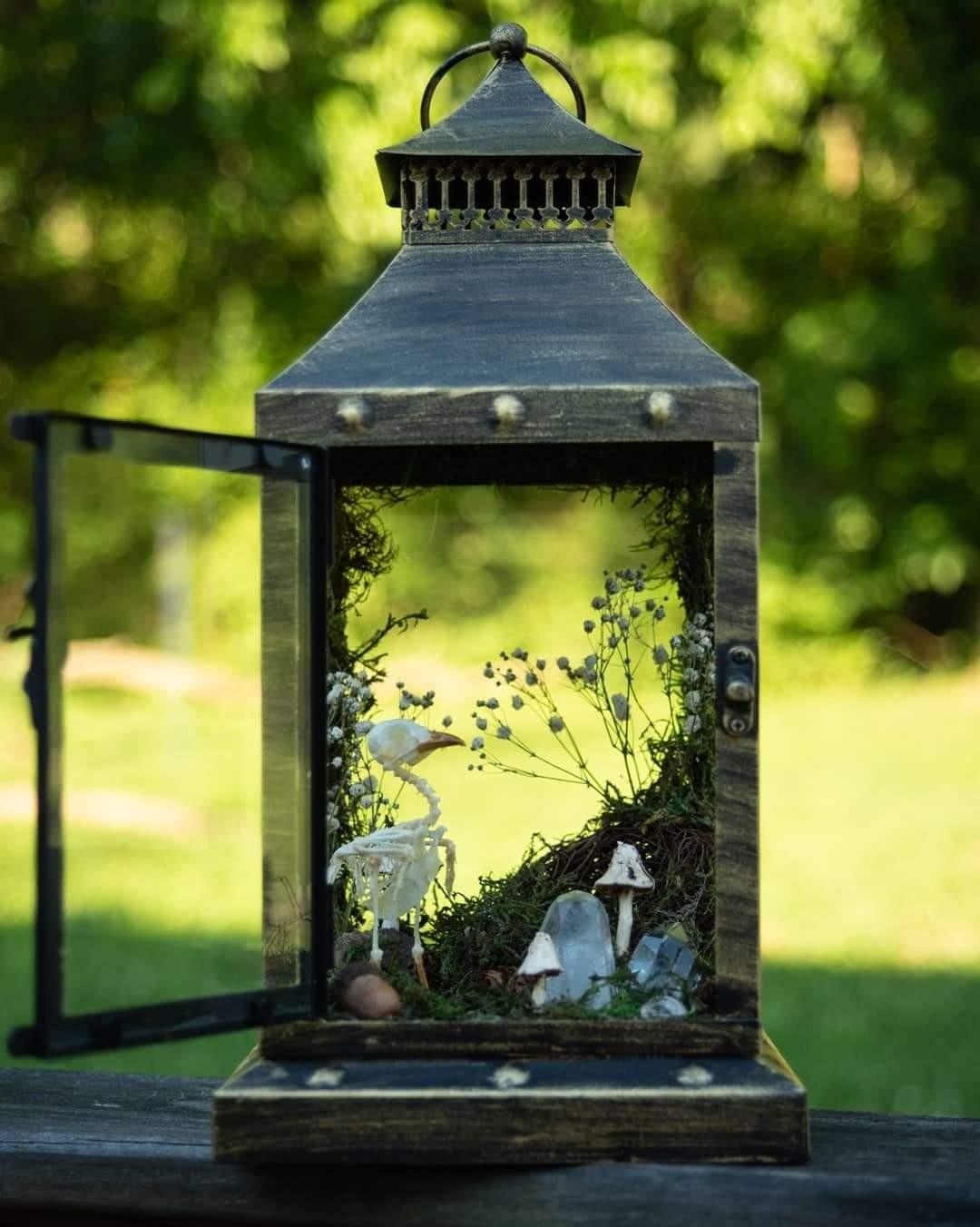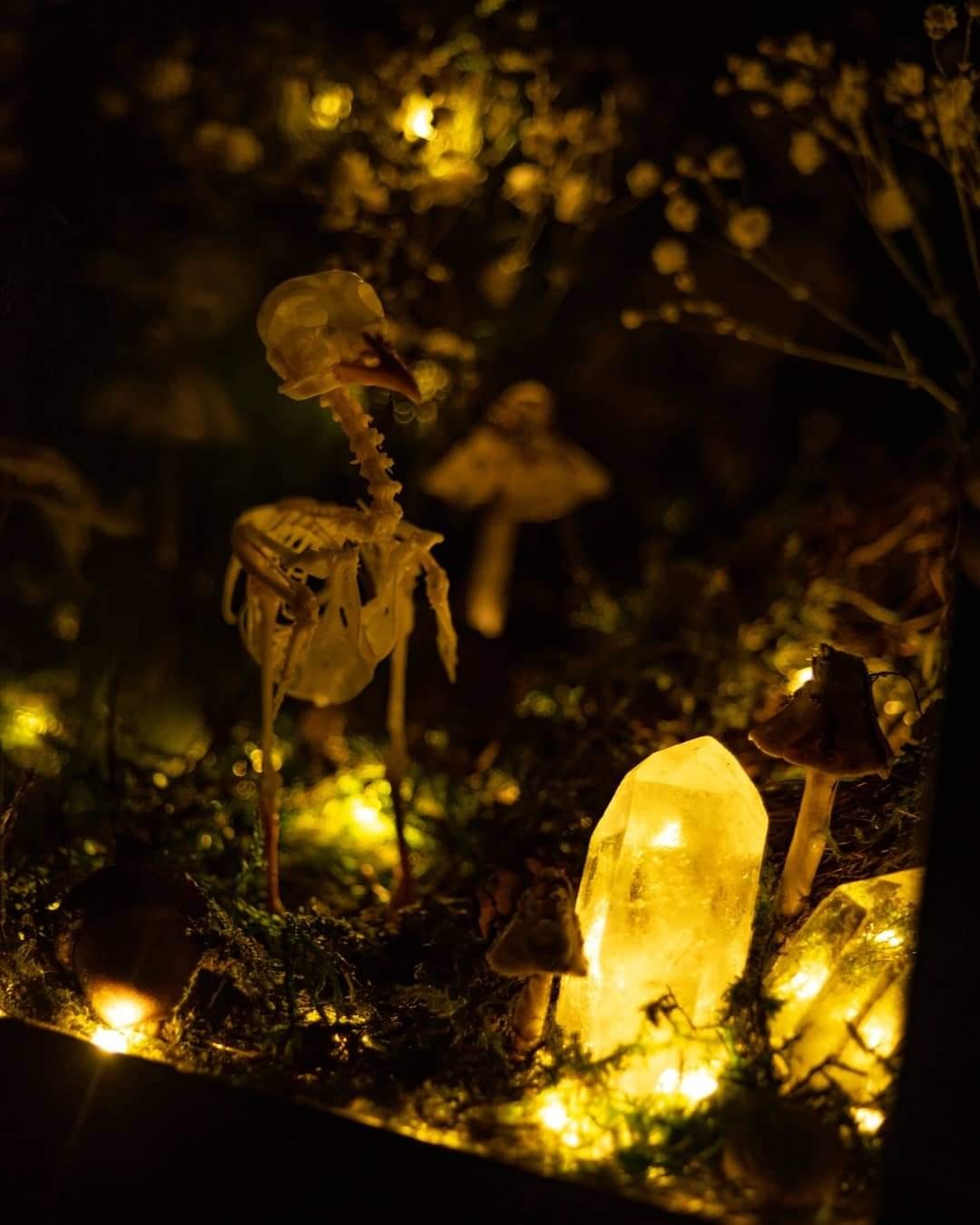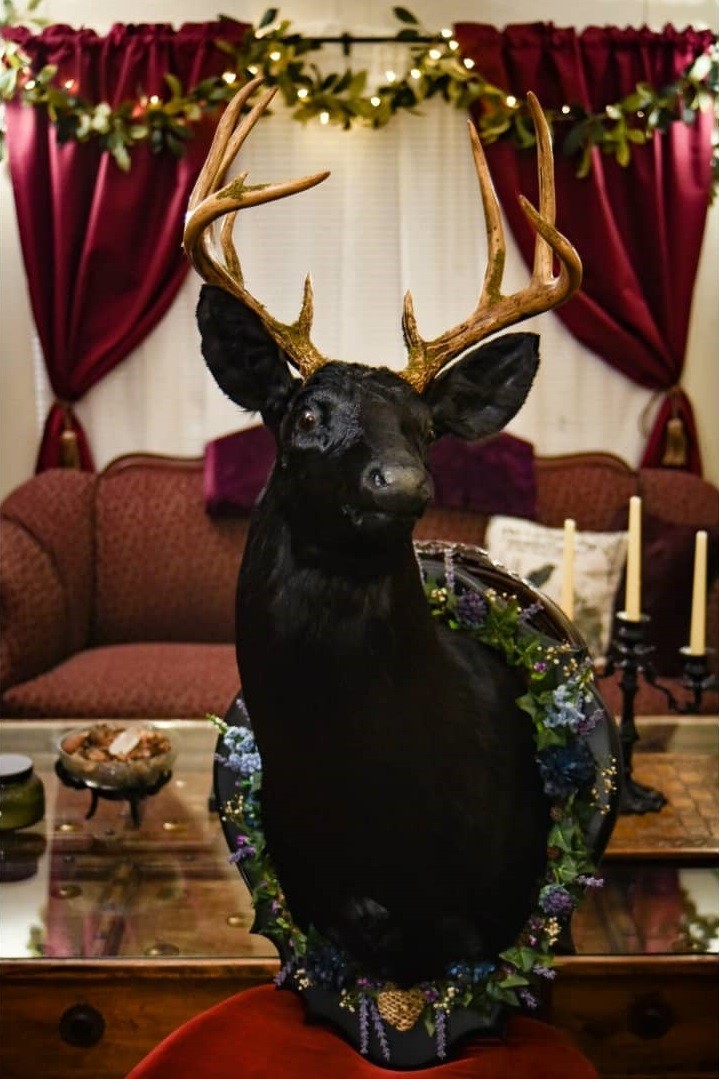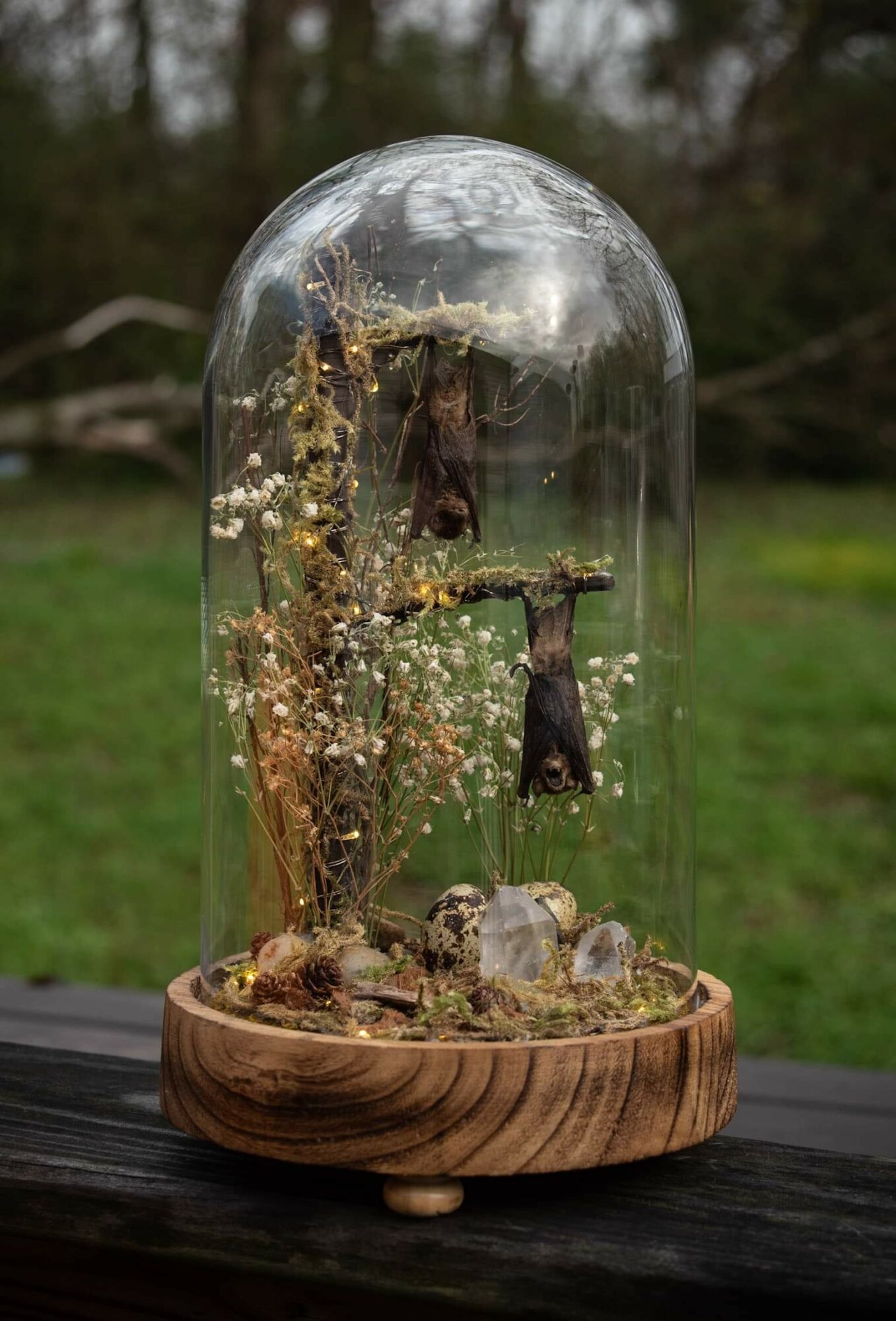 Suggest a Story:
 NashvilleVoyager is built on recommendations from the community; it's how we uncover hidden gems, so if you or someone you know deserves recognition please let us know 
here.