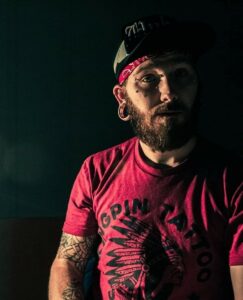 Today we'd like to introduce you to James Stampfly.
Hi James, can you start by introducing yourself? We'd love to learn more about how you got to where you are today?
So, technically, I started my body piercing apprenticeship in September of 2017 at Ink Gallery under my dad, Dan Stampfly, who started his body piercing career in 1995.
A family member of mine actually bought that studio after the original owner passed away, but I worked there as an apprentice for one year under my dad and my brother, Trevor, before I became licensed as a body piercing technician.
My brother started his piecing apprenticeship in 2011 and started actually piercing in 2012 when he turned 18 so just over 10 years! Between the two of them, I learned a lot and I learned FAST! My brother and I actually grew up around tattoo and piercing studios.
I actually remember hanging around the original Ink Gallery location! I remember hanging around another in Donelson TN – Watertown TN – Lebanon TN – Corpus Christi TX – San Diego, CA – so many studios!! The point being, that we were well cultured and educated on the subjects compared to most of our peers. It was sort of just a natural fit for both of us. But, that doesn't mean we just came into the studio and knew everything there was to know we still had a lot to learn! In fact, we are still learning!
One huge misconception about body piercing is that we "just stick a needle through some skin and 'pop' some jewelry in". It is so much more than that though! Understanding anatomy is one of the largest parts of a well-placed, successful, and otherwise happy and healthy piercing.
Everyone's anatomy is different; no one person is symmetrical let alone the same anatomically. Then, there is jewelry style, shape, gauge, length, and material! Technique. Tools? Freehand? Body piercers, at least the ones that care, take years to learn these things and continue to learn all they can and improve themselves!
Including my apprenticeship, I've been at this for almost 5 years and I feel like I've come a long way!! From cheap jewelry and needles… Clamps for almost every $30 piercing. Performing piercings that were ill-advised but doing them anyway to appease an owner's bank account. [Sadly most tattoo studio owners just don't care to provide piercers the equipment or jewelry they need to hold higher standards].
Now, I'm in a studio that is filled with artists that respect what I do and allow me to hold higher standards like quality jewelry, industry-standard equipment, and my thirst for further education!!
Can you talk to us a bit about the challenges and lessons you've learned along the way? Looking back would you say it's been easy or smooth in retrospect?
The road to where I am now definitely was not a smooth one. I watched my dad strive and struggle to do and be better as a body piercing professional and he was constantly suppressed – laughed at even! After years and years of this, he became jaded towards the industry as a whole. He had seen the evolution of body piercing being stifled all around him.
While other studios became A.P.P (Association of Professional Piercers) affiliated, using higher quality jewelry, better techniques, and attending the A.P.P conferences and Fakir Intensive classes, he was still pushing studio owners in that direction to no avail. As I came into the business, working with my dad and brother, we all wanted nothing more than to use better jewelry than 316l stainless steel externally threaded jewelry.
Bleh! So we did!! We put our own money towards high-quality titanium and slowly built up a supply of "the basics". It was working! Slowly, but nonetheless, we were finally using the jewelry that our clients deserved and we were so excited. As expected, not everyone agreed with the price hike and we still had to offer inferior jewelry to keep an owner happy.
Then March of 2020 happened, the initial covid shutdown. My dad had had enough, he was beyond done fighting! But, he had impressed upon my brother and me how important this was to him and most importantly, our clients!! We continued the "good fight" selling titanium jewelry when we were allowed to reopen our doors two months later. In the following 7 months, we sold so much of our titanium jewelry that we could barely keep it in stock!
We were proving that it could be done and that clients would spend more on better jewelry products! But that also meant that the steel jewelry wasn't moving and our owner didn't like that so much. In the end, my brother decided to leave to go work in an A.P.P studio where all he uses is nothing but the best of the best jewelry, equipment, etc. And became an actual A.P.P member!! Proud of you bro!
Shortly after my brother had left the studio, I realized I was in this on my own. The owner and I had ultimately decided it was best that I went my own way. I took my jewelry and left! I was actually leaving my first studio without my mentor and without my brother.. on my own to find a new "home". The studio I went to claimed to be aiming to become A.P.P members and raise their standards. I was excited to work with an owner that had the same aspirations for once!
Sadly, I found a studio that didn't seem to be willing to put in the effort needed. At that point, I decided that the best thing I could do was either find an owner that would allow me to run the piercing side of the business in a manner that allowed me to make the push to become an A.P.P member or simply open my own studio. Well, I found another, tattooist owner that was opening a new studio!!
A fresh start, a new station.. but a huge investment to make on my own and I was hugely underprepared! Somehow with some determination and pride (and a couple of good friends' help), it manifested into a reality! This was really happening! And it was working!! Unfortunately, the situation was short-lived as well. About 2 months into this huge investment and the owner grew impatient and we just could not come to new terms.
So, again, I'm off looking for the right opportunity. But this time I had just about all I needed to do it MY way!! Well, it just so happened that the studio my wife, Amanda, was working in – Grimoire Ink in Gallatin, TN -was looking for a body piercer!! I had met the owner, Celeste Masters, a few months before and I was so excited about the opportunity she was offering me!
As a previously practicing body piercer, she understood my struggles; she could actually relate!! That's what I was looking for! Now, I've been at Grimoire Ink since September 2021 and it's been nothing short of absolutely incredible! I've grown a genuine clientele that trusts in me by selling quality jewelry and performing quality, safe, and successful body piercings.
Having the clientele I do, an understanding owner, and my passion for this career and the community that surrounds it is what has allowed me to make it where I am now! So thank you Celeste for the opportunity!! Thank you, Amanda, dad, Trevor, Michael, and plenty more for your support along the way.
And lastly, thank you to all of my clients, both current and future. I literally could not have done this without you all!
Can you tell our readers more about what you do and what you think sets you apart from others?
I would say I'm most proud to be a 2nd generation Body Piercer. I get to carry out my dad's legacy, alongside my brother and accomplish what he wasn't able to! Although it's kind of like Waylon Jennings said, "I leave a lot to live up to and a lot to live down", I'm more than up to the challenge!
I think being a 2nd generation Body Piercer is what sets me apart. I've literally grown up in and around studios. I watched piercing grow from primitive practices with a lot of tools and inferior jewelry to performing a majority of free-hand techniques with titanium and gold jewelry! From doing flesh suspensions at haunted houses and guerrilla performances to Suscons (Suspension Conventions) and crews devoted to proper execution!
I would love to, one day, say that I specialize in flesh suspensions and heavier modifications like tongue splitting, scarification, ear pointing, ear lobe reconstruction, cartilage removal, etc. But it is difficult to find a well-educated mentor in that area of expertise that is also willing to take on an apprentice and teach them the right way!!
So until the right opportunity arises, I'll continue to learn and evolve into the best Body Piercer I can be; providing the highest quality jewelry and services no matter the circumstances!
Do you have recommendations for books, apps, blogs, etc?
There are most certainly a few books that I believe are essential to Body Piercers. The first, I believe most important book, would be Elayne Angel's "The Piercing Bible". But, more recently, she and Jef Saunders, former head of the A.P.P, wrote a revised version of that book. Since the original was written 10 to 12 years before and piercing has evolved so much in that time, this was highly anticipated!
There is so much information compiled into this book!! It's a book that I believe everyone should read at least once, even if your goal isn't to become a body piercer and you're more an enthusiast. The next book I believe is most important is "Running the Gauntlet" by Jim Ward (a.k.a The Grandfather of Modern Piercing).
This book explains how piercing came from an underground, gay, BDSM culture into the "mainstream" culture in the U.S. there are many more books but these two, or three, have and keep me inspired as a body piercer!!
Now, I'll be the 1st to admit I'm not much of a reader. This is why I was so happy to have discovered an educator, podcast creator, and body piercer – Ryan Ouellette. I attended a "Freehand Techniques and Bevel Theory" class in Nashville in 2019 and it changed my perspective entirely!! Plus, I met some really cool local piercers.
Since covid, most of his classes have been online seminars/Patreon videos. But after that class, I learned he has a podcast titled "Piercing Wizard Podcast" where he has guests from all over the world. It offers different perspectives on so many aspects of being a Body Piercer/studio owner or even just being a body piercing enthusiast.
I love his show because it keeps me from becoming stagnant. I'm constantly evolving, learning, and implementing ideas – becoming better as a Body Piercing Professional! While he is an educator, the fact that he is also documenting much of the current body piercing Chronicles and events is incredible!
He has inspired me to interview piercers around me. No matter how minuscule it may seem to others, documentation of the generation before us should be important! They are the ones who helped develop Body Piercing into what it is today!!
Pricing:
Nostril w/gem (basic jewelry) -$75
Septum w/ basic jewelry – $85
Earlobe w/ basic jewelry – $55 each
Helix/Flat w/ basic jewelry – $60
Lip w/ basic jewelry – $70
Contact Info: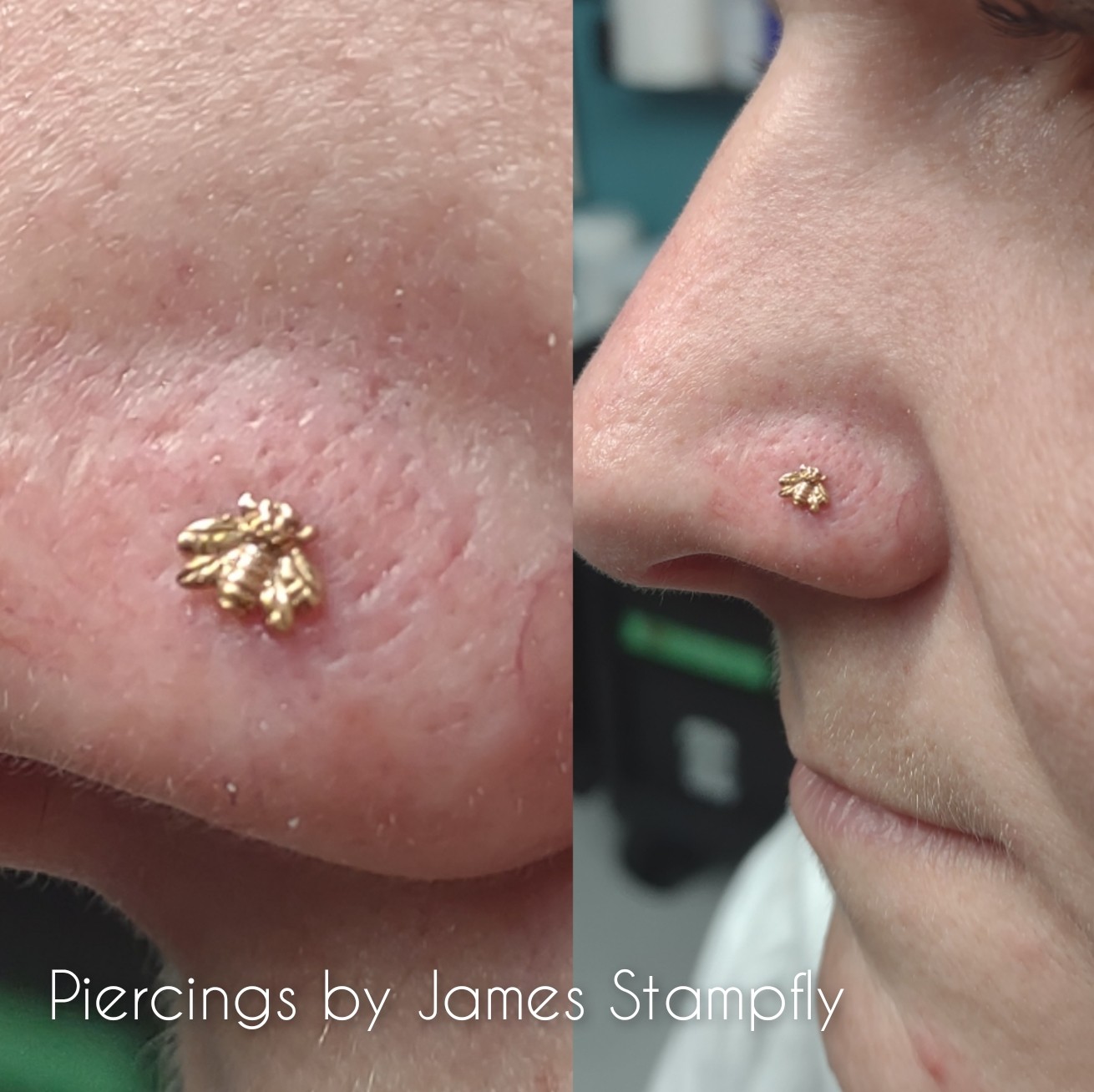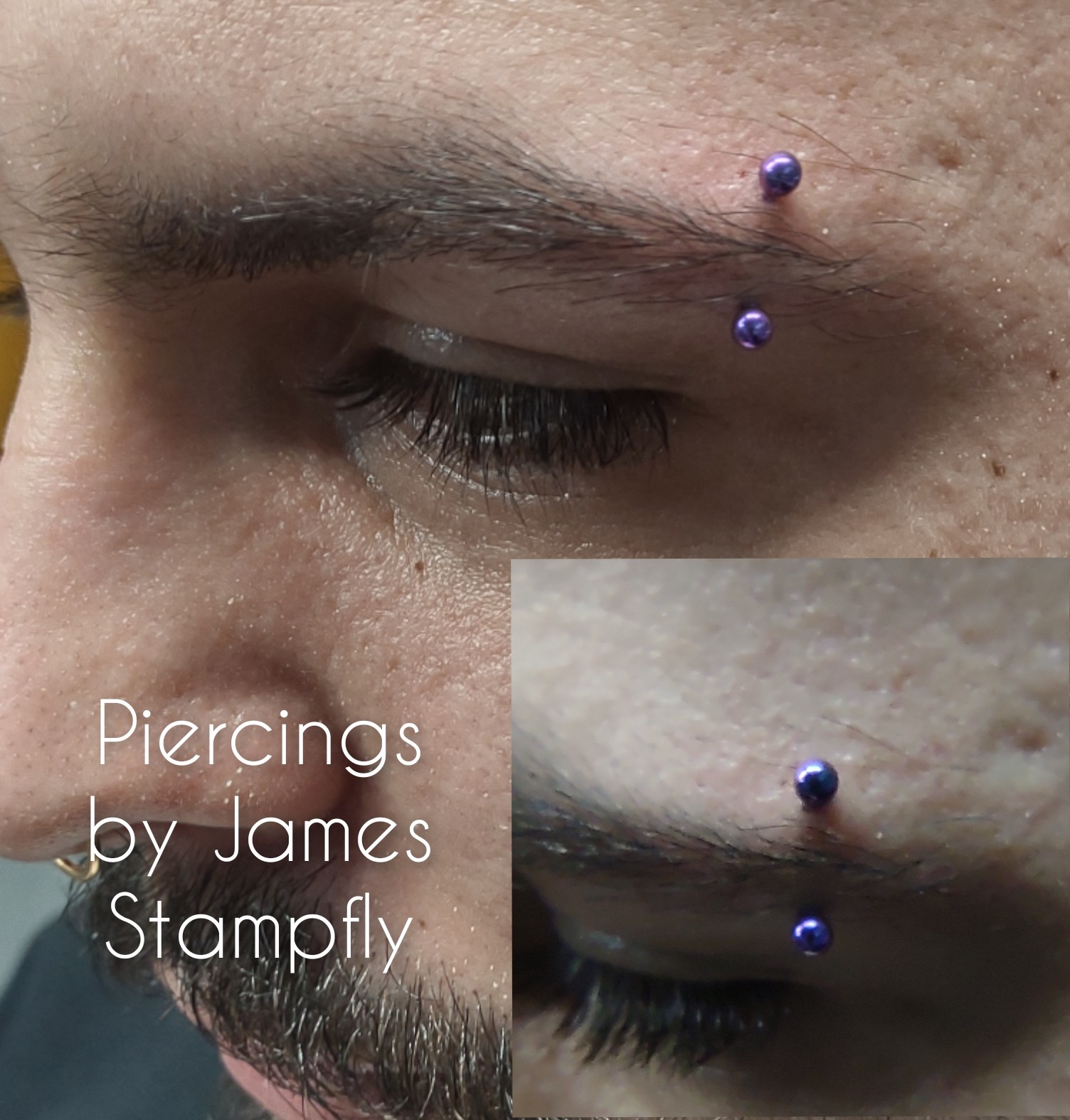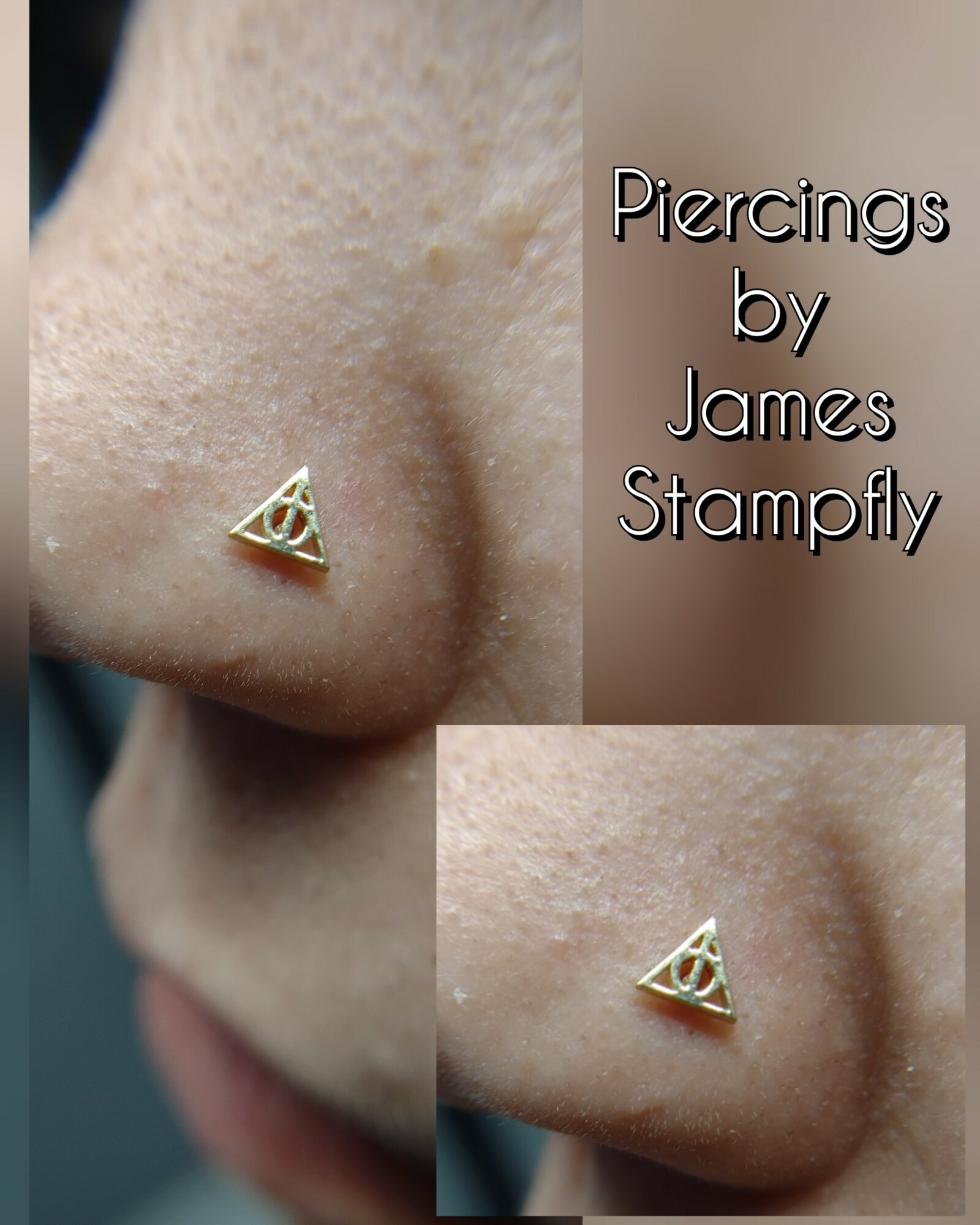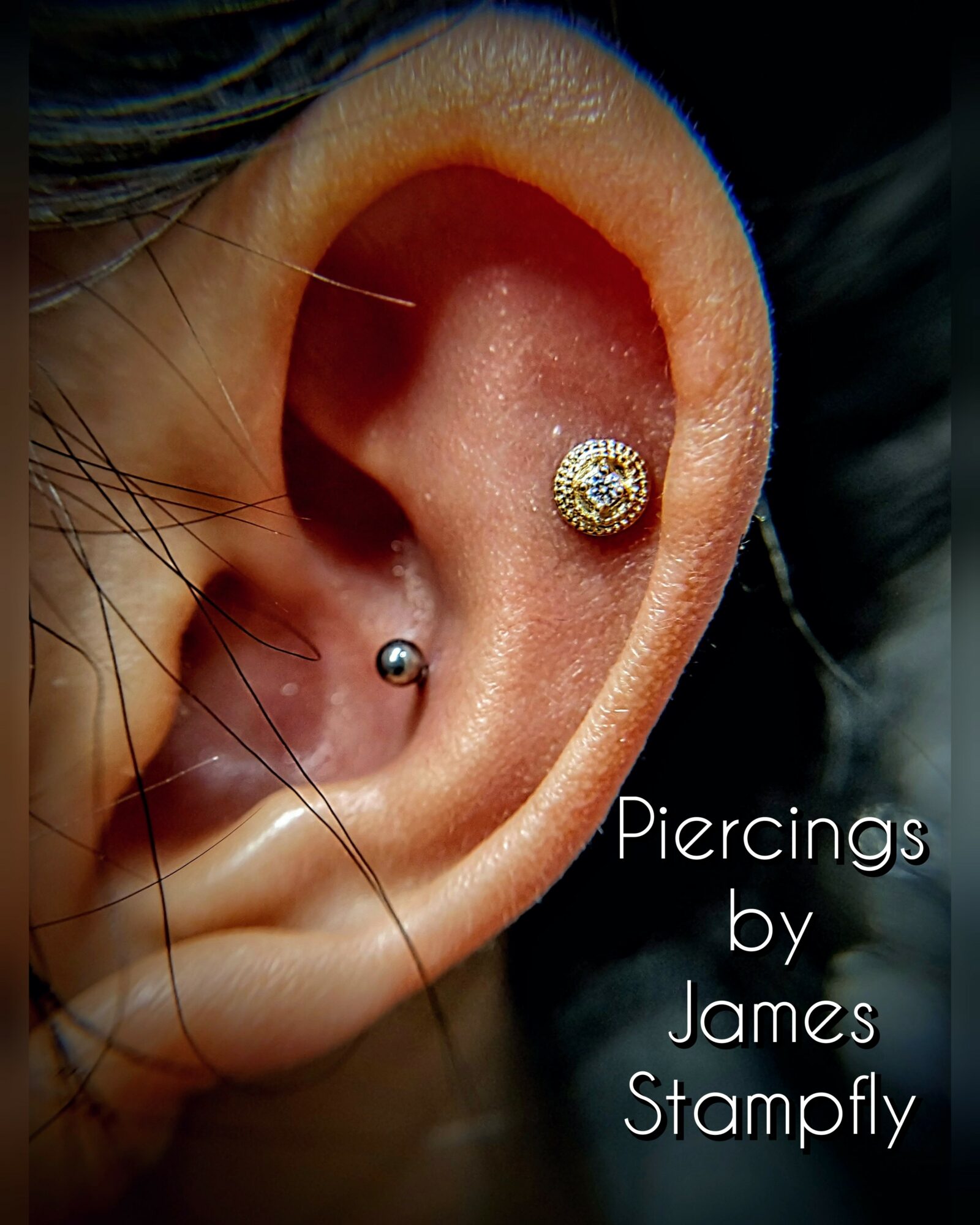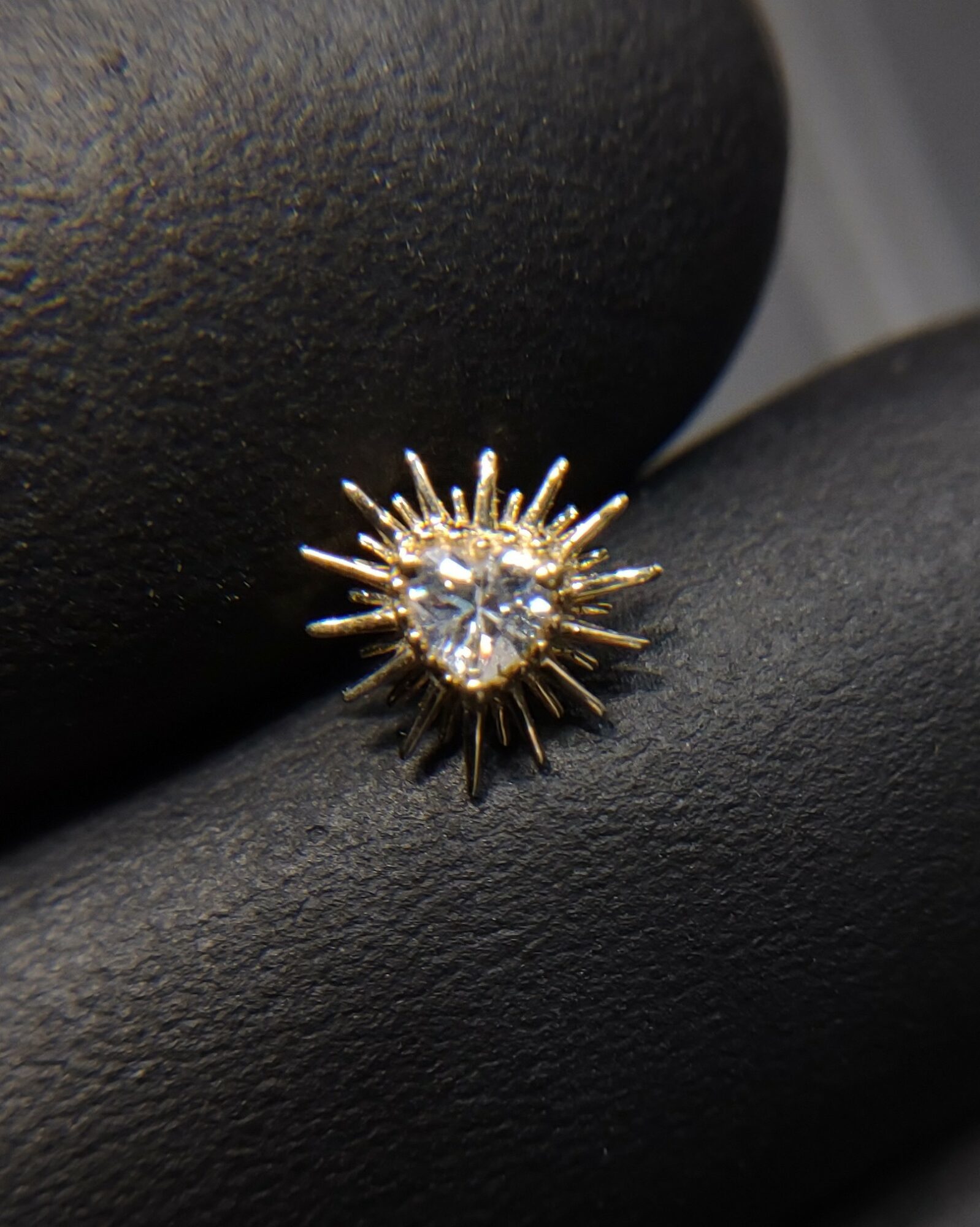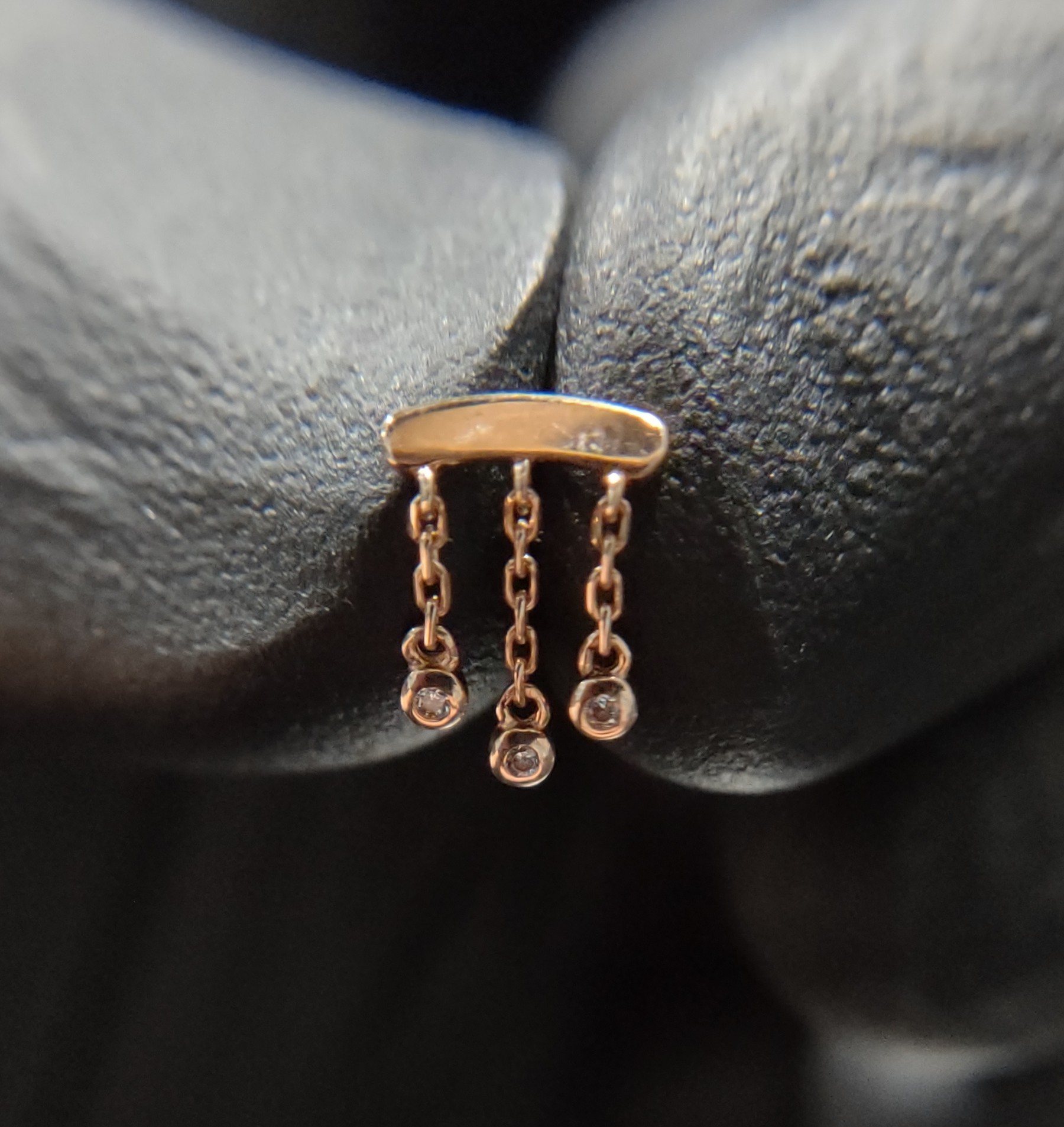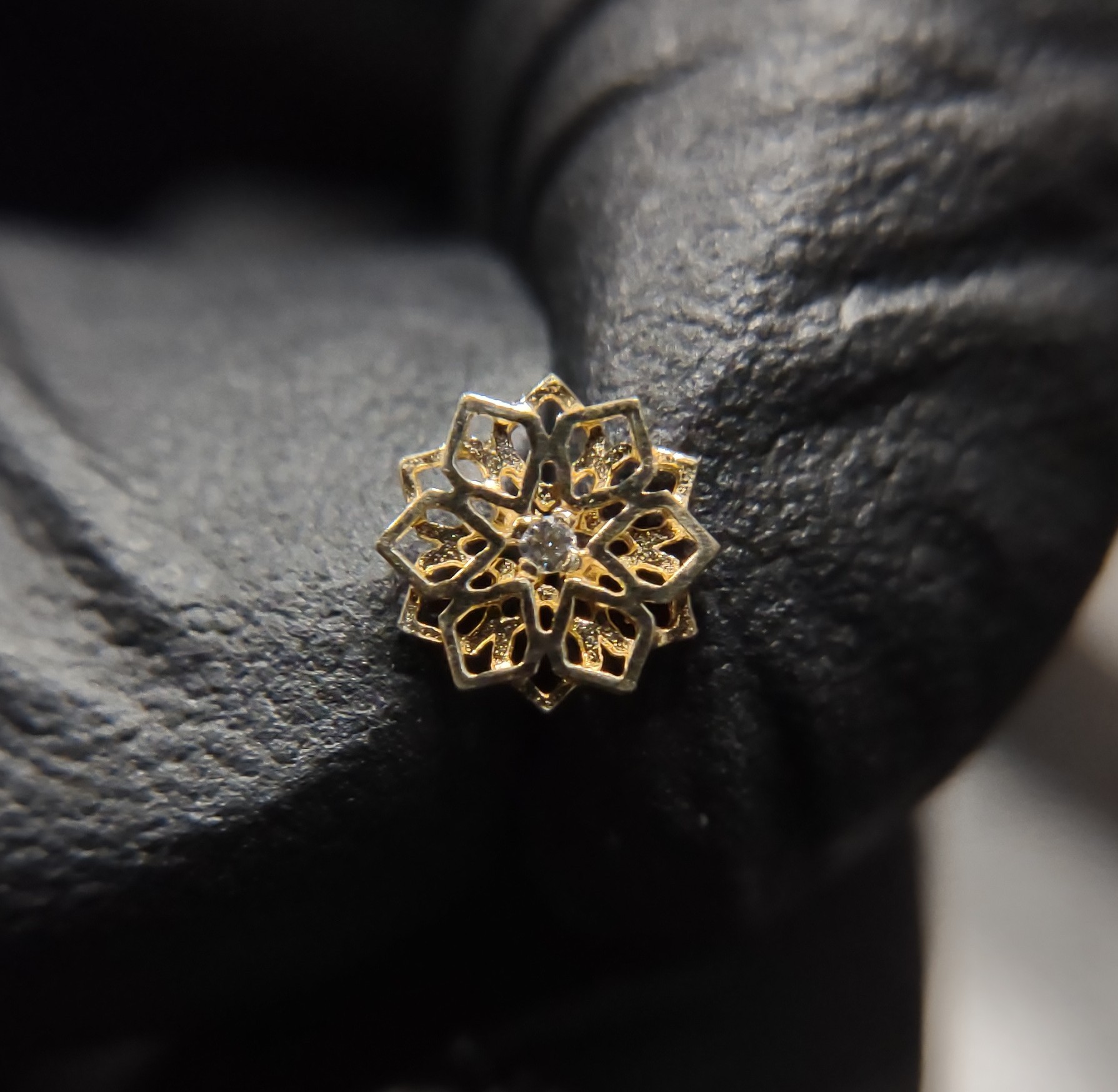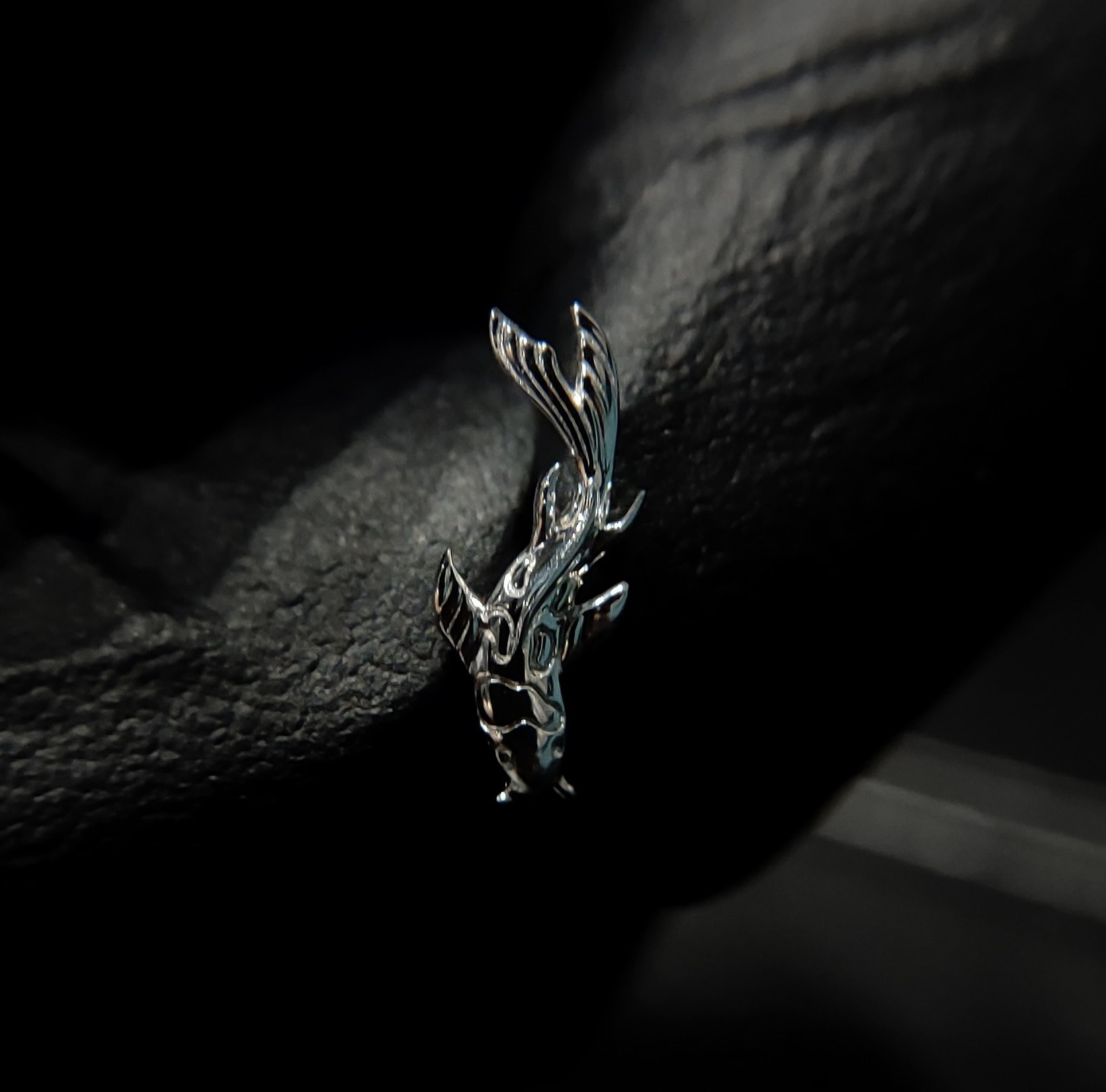 Image Credits
Amanda Stampfly @amandablacklist and James Stampfly @needle.ninja.james
Suggest a Story:
 NashvilleVoyager is built on recommendations from the community; it's how we uncover hidden gems, so if you or someone you know deserves recognition please let us know 
here.