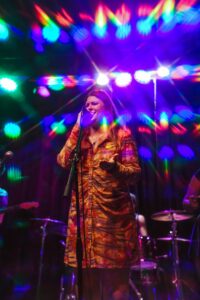 Today we'd like to introduce you to Jen Miller. 
Hi Jen, please kick things off for us with an introduction to yourself and your story.
I was born & raised in Columbus, Ohio. I spent most of my youth playing soccer, basketball, and running track with the plans to play DI soccer. That was going pretty well and I was playing at the Olympic development level in Ohio when I blew my knee out (age 16) and rehabbed it for 7 months. The surgeon said I'd be good as new after, but I ended up blowing my knee out again the first game back post-surgery. That was about the time I gave up my aspirations as a soccer player. It was a really challenging identity shift for a 17-year-old to make… the shift from identifying as an athlete/soccer player to "okay, so what do I do now?" really hit me hard. I think a lot of people who go through that kind of thing have that same experience. 
For me, I was pretty sad about it and honestly really bored. I started trying to teach myself piano on my parent's piano and they bought me a ukulele at some point. I would film YouTube covers and original songs in my parent's bathroom because the acoustics were great, and I was also super shy about singing or playing in front of others since I really had no experience or awareness about if I was any good. Cut to a few early videos going viral on YouTube and suddenly my whole dang high school knew about it. The first time I performed live was actually at a talent show at my high school in Worthington, Ohio (Thomas Worthington High School). 
When I graduated from high school, I moved to Springfield, Ohio to go to Wittenberg University. This was a school that so many of my family members had went to, including my sister, aunt, grandma, great aunt, etc. So, it was only natural that I could walk the same campus as them! Pretty quickly, though, I got bored in a student population about 2,000 and started booking shows at coffee shops (and really wherever would take me and pay me something to show up around Ohio). At one of those shows, a group of guys showed up and told me they wanted to be my backing band and that they had found me on YouTube. We went out to the local bar that night and sure enough, started making weekend trips and playing shows as much as possible. We played under the name "Jen Miller" (hahaha so creative) and were a true folk set up of piano, acoustic guitar, upright bass, occasional fiddle, bass, and drums. I was studying a double major of psychology and political science, and luckily, my professors gave me grace if I ever missed a Friday afternoon class to get to a show out of town. In hindsight, this time was hugely formative and taught me an immense set of skills about how to book shows, what touring is like, what to do when you don't get paid after a show, and what to do when your bus breaks down in Milwaukee and you need to be in Kentucky the next morning. 😉 This gig and band was so formative for me. They were all dudes 15-20 years my senior who just loved music and offered their time to do the dang thing with a VERY brand new 20-year-old. 
My junior year of college, I was blessed with a Fellowship with the Scottish Parliament with MSP Patricia Ferguson in Edinburgh, Scotland. I spent my days working at the parliament on a lot of different things, but we ended our days really early, so I had a lot of time to book solo coffee shop gigs. I was playing one at a spot near the water in Edinburgh, and this guy Mike walks in. His artist name is Passenger. He invited me to open up a show with a few songs at a local club called "The Caves" for him and his friends Stu Larsen and Ed Sheeran. That was probably the first time that I realized that being a "successful" musician is 50% being prepared and 50% being in the right place at the right time. We played the show, drank beers, and Ed told us about how he had played 200+ shows already that year. I was honestly floored by someone like him having that type of resiliency and work ethic. I think that can explain where he is today. Nobody wants to play 2+ shows per day LOL. He did. And he did it solo. 
Anyways, I flew back to the U.S. after that trip and finished school. I also decided to crowdfund an album and make it the same year. I released that album in 2014, and it was covered by NPR, Washington Post, KEXP, etc. and I was honestly confused. But I didn't have much time to overthink things, because like so many college grads, I was staring at a lot of debt immediately after graduation, so I took a job in Washington, D.C. at a political-strategic communications firm. I worked in the spaces of healthcare, political advocacy, women's rights, tech policy, and so much more. When I took the job, I remember being excited about the idea of driving positive change through my work. The unfortunate reality I learned over the years was that there's tons of smart people with amazing ideas to create positive change, but the gridlock in DC doesn't really allow space for tangible, quick change. Also, while the music industry is massively suffering in gender diversity… SO ARE POLITICS! 
Becoming tired of the 9-5, and honestly… slinking into depression making 37k in DC… I started googling music producers and studios in the DC area and sending emails and cold calls out to the people who worked there to see if I could start "songwriting" in sessions for them. I offered to be their runner or do anything to help to get my foot in the door. Through those efforts, I made an incredible friend in Jake Grotticelli (who is known as Jake Vicious) at House Studios (now known as Vault Studios) in Washington, D.C. This is where Kendrick Lamar recorded to Pimp A Butterfly, and they had just won a Grammy for it so I couldn't have been more jazzed. I started hanging out with Jake all the time and learning about engineering and production via osmosis. We were primarily working on music for me as an artist, and he helped me learn how to make a demo and take the demo into the studio and turn it into a full song. I started sitting in on other songwriters' sessions, too and helping write lyrics and melodies. Eventually, that turned into me being featured on their songs and visa versa. I would work my 9-6 job in Farragut Sq., then take a cab straight to the studio until ungodly late hours. Then I'd go home, try to sleep for an hour or 2, and get back to the office on time. After about a year of that, I was very sleep deprived — so much so that I spontaneously quit my job on a Tuesday afternoon and told my boss I was moving to Nashville. I also had a massive catalogue of music to take with me. 
I moved to Nashville in January 2017 and have been here since then. When I made the move, I purchased the music production software Ableton and started building my own studio set up in my house. I learned that less than 3% of all sound engineers/producers are women, and I've made it my mission to teach and work with women as much as possible for this reason. I take on studio interns and artist interns every quarter and teach them whatever it is they want to learn. (Happy to connect you to one if you're interested). 
Since the move, I've also had the pleasure of songwriting and producing for so many artists, launched Girl Gang Music (www.girlgangmusic.com), released songs on major labels, including UMG's 100% Her album (https://www.universalproductionmusic.com/en-se/discover/composers/22530/Jen-Miller). I've also continued to be an artist myself and have released numerous projects since 2017. My 2019 self-produced EP Blue Earth charted on the United States iTunes Pop charts for a full week next to Lizzo and Maggie Rogers, and I'm really proud of my 2019 feature on (Dayton Ohio rapper's) Yellopain's track Last Time, which has racked up over 10M views on YouTube alone. 
Alright, so let's dig a little deeper into the story – has it been an easy path overall, and if not, what were the challenges you've had to overcome?
Definitely not! Some patterns that have appeared a few times:  
– Forced shifts in identity 
– misogyny/gender barriers 
– judgment for my sexual identity (bisexualllll) 
– Having songs or ideas stolen by employers 
– Financial struggles / taking a leap of faith 
– Imposter syndrome! Once you get a taste of success, it doesn't really feel real/earned. But everyone feels this. 
Overall, I focus on remaining grateful. 
Thanks for sharing that. So, maybe next you can tell us a bit more about your work?
I am an artist/music producer. I both create my own music (under Jen Miller), but also run a publishing company (Jen Miller Music), and an artist development incubator (theindigoinc.com). 
I am really known for being a protector of women and a fierce advocate for minorities. I speak with my chest and stand up for what I believe to be right, even if it is uncomfortable at times. I'm super proud of the work we've done with Girl Gang Music (www.girlgangmusic). 
GIRL GANG MUSIC IS A CURATED COMMUNITY AND NETWORK OF WOMEN AND NONBINARY HUMANS WITHIN THE MUSIC INDUSTRY. WE ARE SONGWRITERS, ARTISTS, PRODUCERS, JOURNALISTS, PHOTOGRAPHERS, MANAGERS, AGENTS, INSTRUMENTALISTS, AND INNOVATORS WITHIN THE INDUSTRY. 
OUR MISSION IS TO PROMOTE COMMUNITY AND INCLUSION FOR WOMEN AND GENDER DIVERSE PEOPLE ACROSS ALL ASPECTS OF THE MUSIC INDUSTRY, CELEBRATING THE WORKS AND TRIUMPHS OF THOSE ALREADY THRIVING IN MUSIC AND, ULTIMATELY — THROUGH FOSTERING COLLABORATION AND MENTORSHIP — TO DEVELOP A DEVELOP A PIPELINE FOR GIRLS AND GENDER DIVERSE YOUTH TO CONFIDENTLY GET INVOLVED IN MUSIC. 
To date, we've worked with She Is The Music, Women That Rock, Universal, and Sony to provide free learning opportunities to female-identifying and gender divers people since 2016. 
One thing that sets me apart from others is that I don't become jaded. I just stay focused on things that fuel me and do little things to move the dial. If I can train ONE woman to be able to produce their own music and be able to have the autonomy to create art and enable other artists to do the same in a safe space, then I've been successful. That's my north star. I don't want any women to feel alone in their journey because the truth is that we have so much in common and so much to offer if we don't get bullied and harassed out of the rooms, we need to be in to get sh*t done. I don't have any interest in becoming the men around the table, but instead, I want to build my own table and invite others to come eat. 
Can you share something surprising about yourself?
I think something surprising about me is that I didn't personally own a TV until the pandemic. Even though I've always worked in news/politics and entertainment… I just always had other things I did and so I really missed a lot of great TV and movies from 2010 (when I left my parents' house) to 2020. 
Another fun fact is that I have 2 dogs that go absolutely everywhere with me, Willie "Cheese" and Otis (Oatmeal). My dad is a veterinarian and if I had any knack for multi-year schooling, I would have loved to follow in his footsteps. 
Contact Info: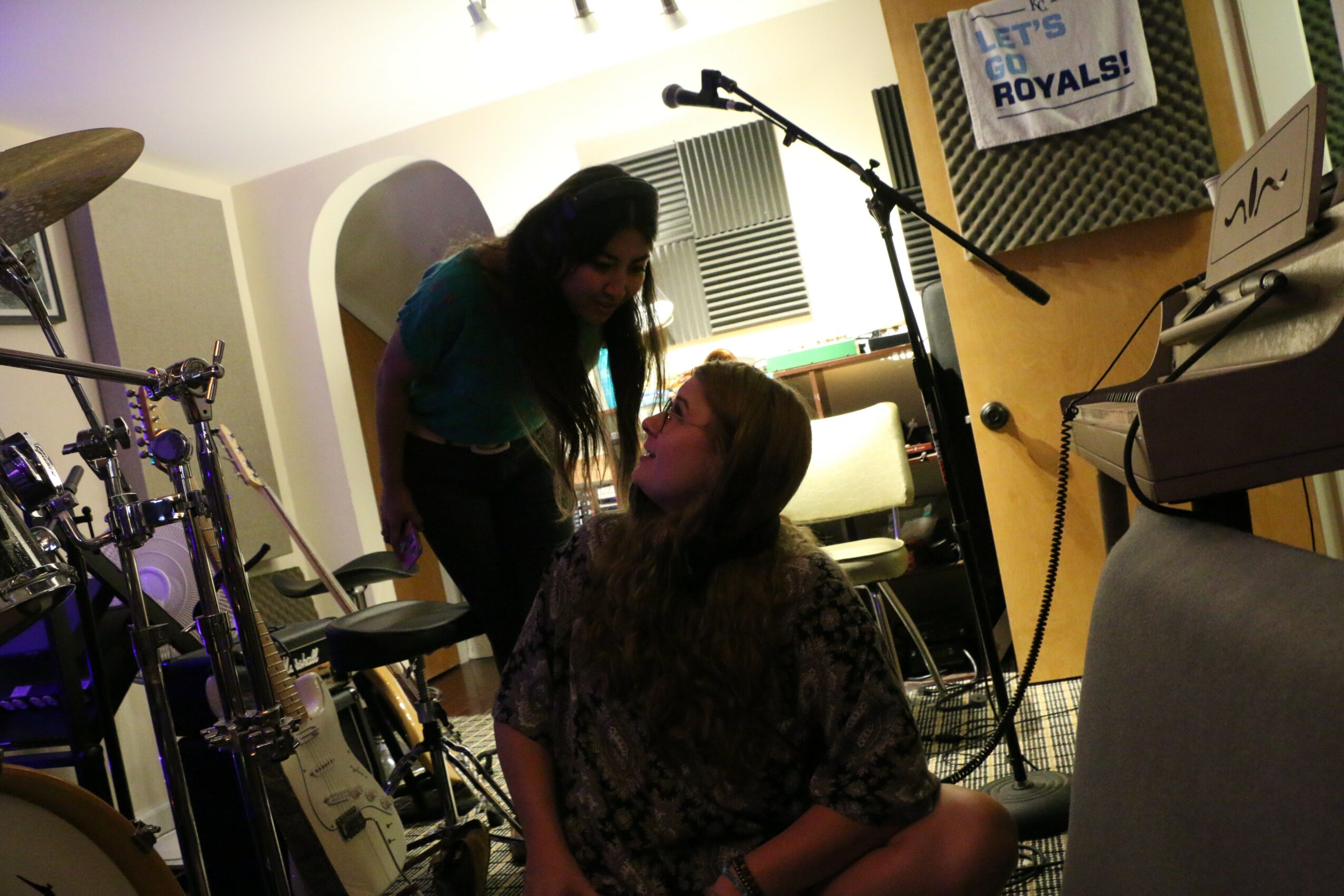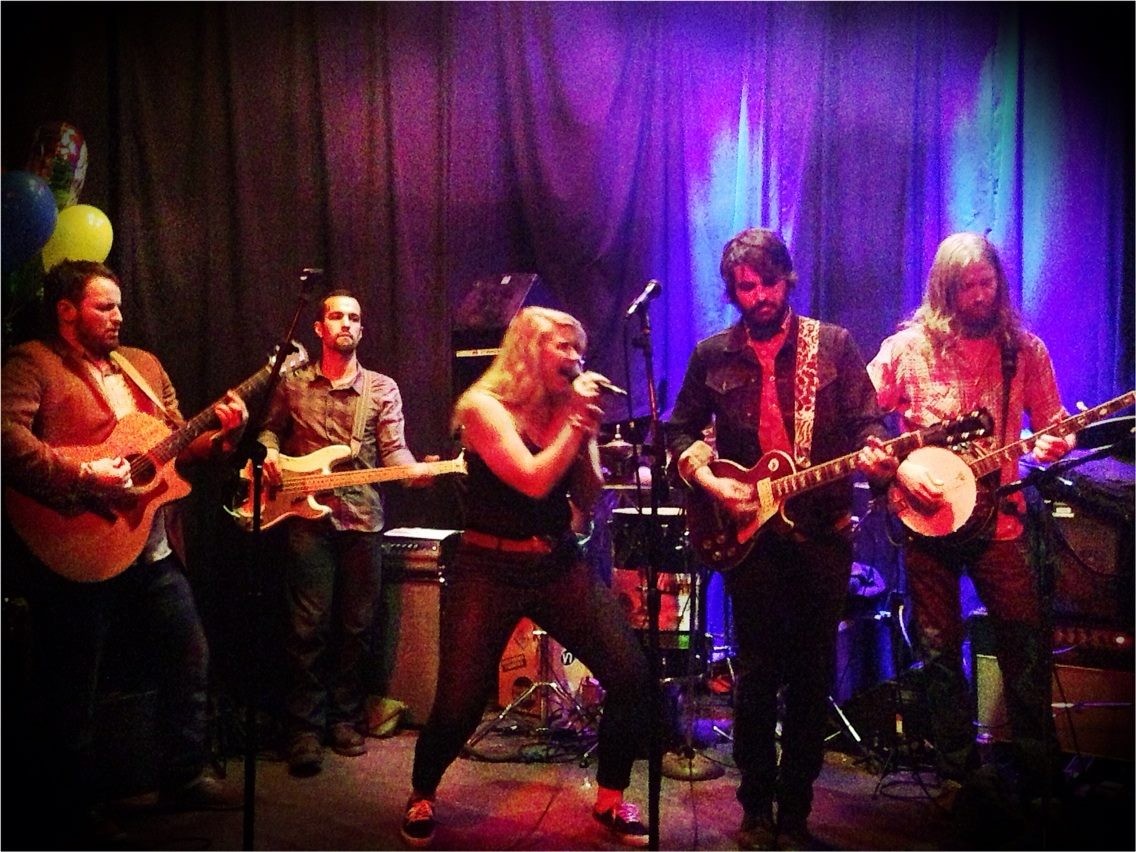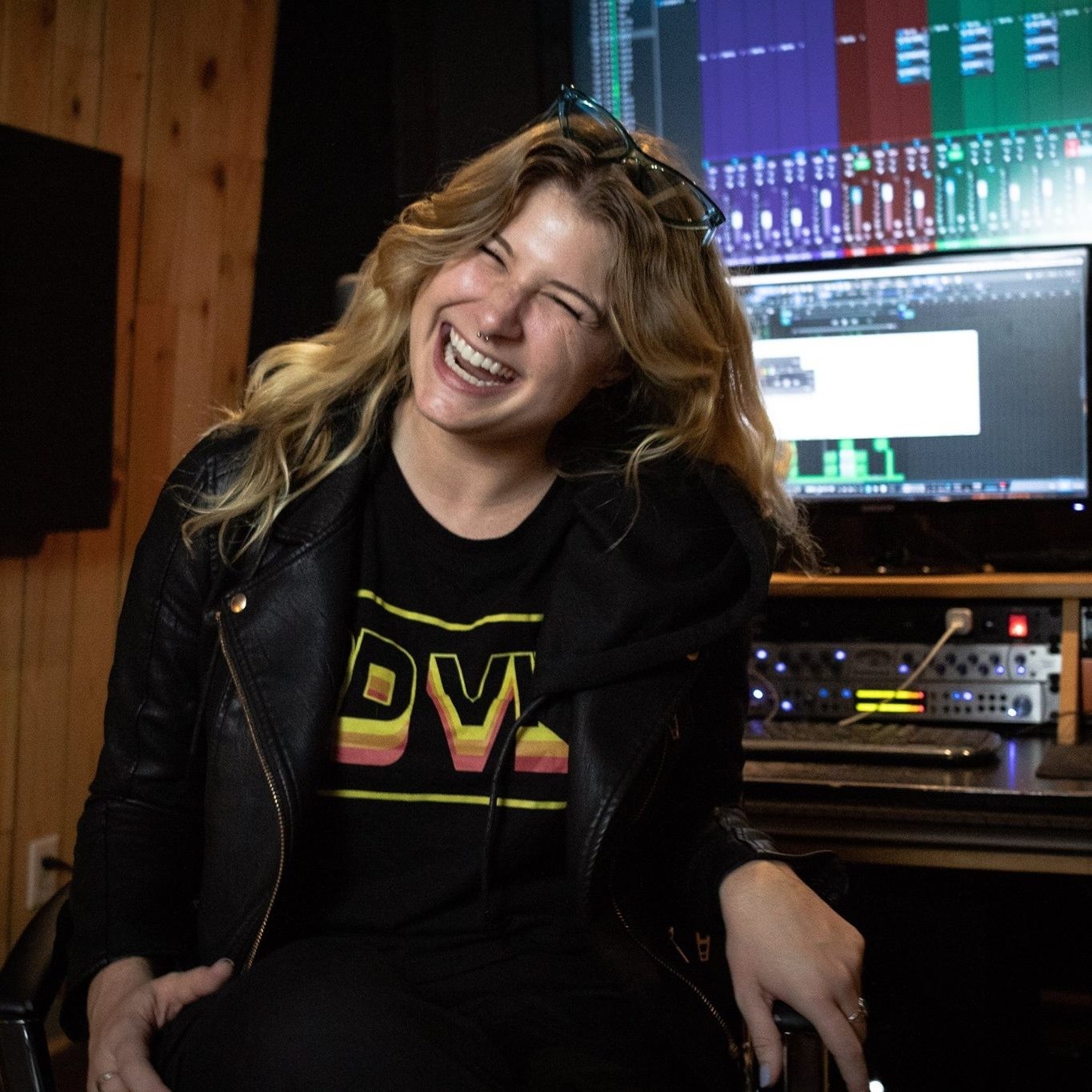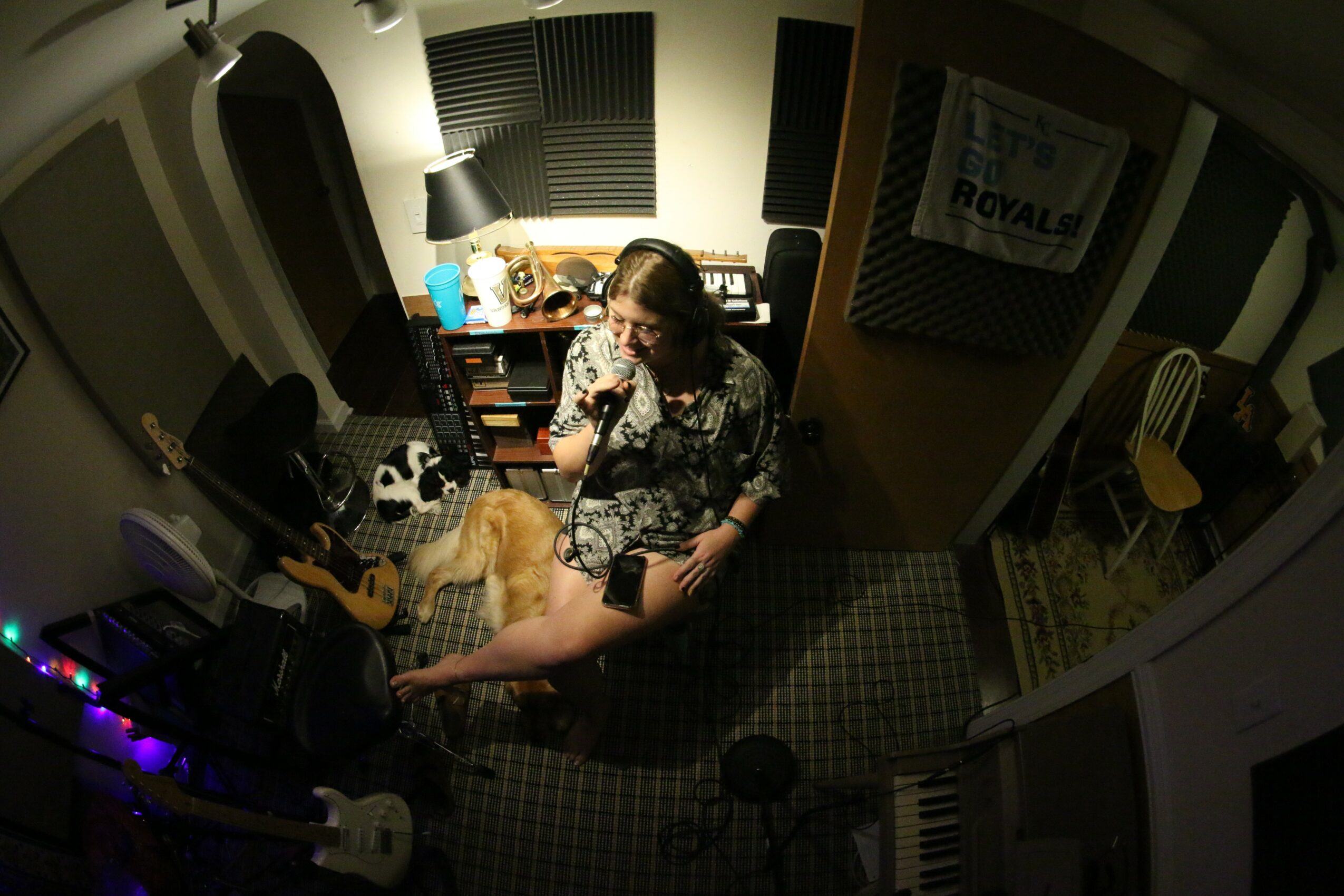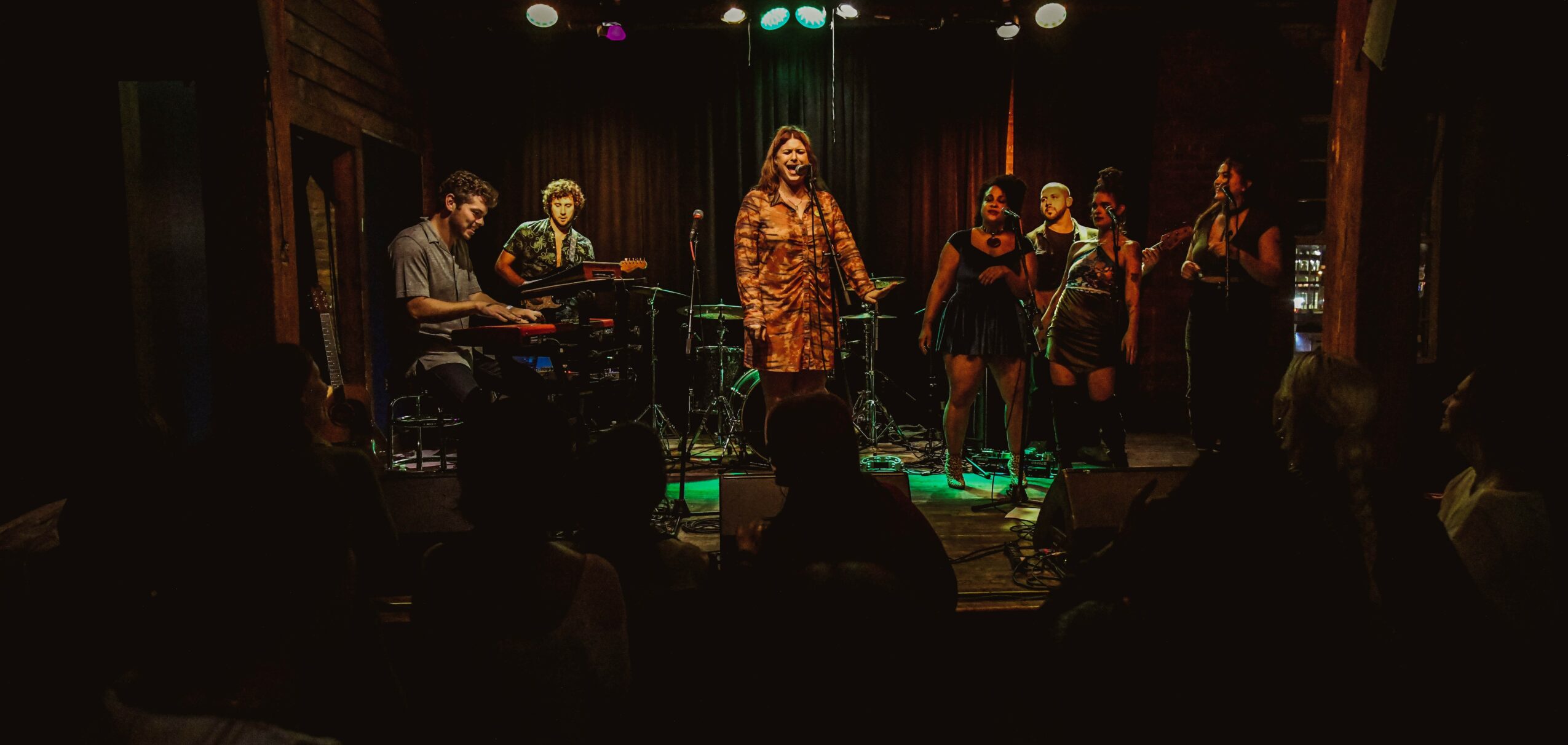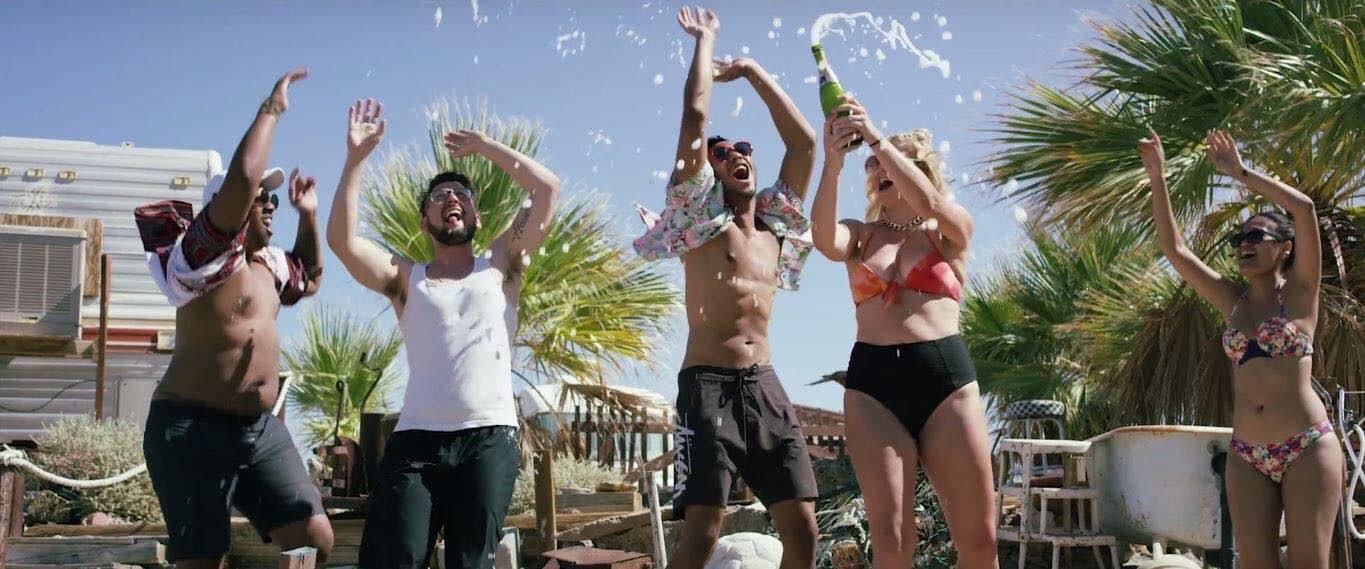 Image Credits
Alex Marss
Derek Batt
Suggest a Story:
 NashvilleVoyager is built on recommendations from the community; it's how we uncover hidden gems, so if you or someone you know deserves recognition please let us know 
here.