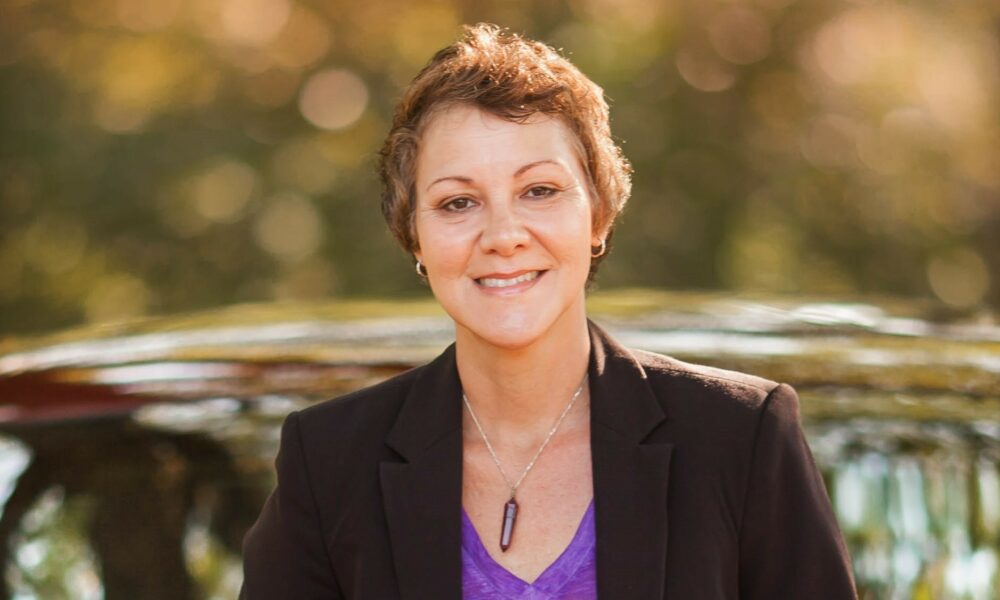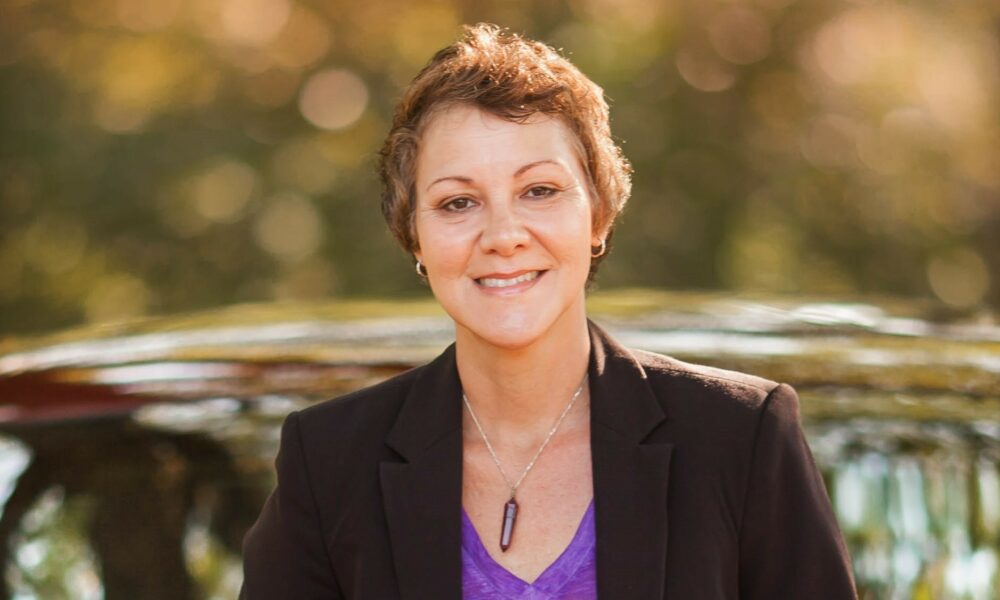 Today we'd like to introduce you to Anna Rivera. 
Hi Anna, it's an honor to have you on the platform. Thanks for taking the time to share your story with us – to start maybe you can share some of your backstories with our readers?
Throughout my life I had been employed in various management roles, and most of my responsibilities consisted of facilities operations, staff recruiting, training and development; professional and personal coaching my employees to be successful, along with the continuance of my own personal and professional development. For almost ten years, I primarily worked in the education and medical industry yet I did not have a sense of fulfillment. I didn't feel that I was living my true purpose.
Tired of feeling unfulfilled I started digging and finding that I had suppressed much of my childhood that held the answer to the question, who am I? I began to realize that somehow I could sense others' energies and emotions, so extreme that at times it was crippling. I became a highly empathic person through peculiar incidents I will cover more in detail below. It is these incidents which guided me to leave years of working in the field of Management to becoming a Holistic Practitioner. Here is my story.
Between February 2018 and October 2018, I found out my sister Sara's health was declining rapidly, I was going through a painful divorce, suffered health issues, sold my home and moved, and experienced struggles at work. I hit rock bottom physically, mentally and emotionally and was burning out. I became a hermit. I went to work, came home angry and dark. I fought through it all the time to keep my inner light again. I had an emptiness Spiritually and Emotionally. I finally admitted to myself that I needed to seek help. I needed to change my way of life. And thus began my Spiritual Journey.
The first book I read was "Codependent No More", by Melanie Beattie, gifted by a friend because I knew I had co-depency questions when it came to my relationships. Once I found my answers in that book, I began to watch YouTube and TEDx videos of other corporate professionals and how they were using the practice of mindfulness and began my journey that way. I started to see cyclic patterns in my very own life and wanted to know more about how to break them.
I watched inspirational and coaching videos of Brene Brown and found peace watching Oprah Winfrey's Super Soul Sunday. I was trying to find my way back to a Higher Power, and it was not long after that I began meditative prayer twice a day. I would spend hours at a time on my hands and knees praying for the clarity I needed. I learned mindfulness and how to stay in the "Now" best as I could.
One of the most impactful influencers I found helpful during my journey was Christina Lopes, the Heart Alchemist. Christina is a Spiritual Life Coach whose story resonated, and her journey hit home for me. I followed all of her YouTube videos and learned quite a bit to help me along with all of my questions. I needed someone like this I could just watch and learn from. It was through Christina that I learned about powerful affirmations and mantras.
I then began to explore the use of these to my everyday exercise regimen. I was learning how to raise my vibrations to eliminate the anxiety and depression I was experiencing due to my own personal loss. I made certain that as I worked on my body and spirit, my mind would also receive the same care. I combined holistic with traditional and created a complimentary balance for my overall wellbeing. I gradually began feeling more alive than ever before. I continued reading educational and spiritual books, taking classes and became fascinated with religious studies.
February of 2019, I began working with various energetic crystals and stones. My entire life I have been drawn towards Metaphysics, and often found myself in various local shops attuning to the energy inside and I always felt at home. Nashville and Clarksville have some of the best shops to explore and have educational workshops to help guide on proper usage of stones. I trained online and practiced this form of healing. Little by little, I began to clear out each one of my Chakras. And then I came across one stone that was a powerful and magical one! This stone brought me to a level of bliss I had never experienced before.
I worked with Micca for months and in June 2019 I triggered a Kundalini Awakening, which caused a sensation of energy surges run from the base of my spine to the top of my head. It ran back down from the top of my head all the way down to my feet. Shortly after, I began to experience incredible and unusual synchronicities; little miracles. The most frightening part of the experience was being able to suddenly see everything and everyone for their truth, and I was not prepared to see that. Including the realization of who I am as an individual. To see the raw truth can be disheartening and may bring you to the point of a Dark Night of the Soul.
After the Kundalini Awakening, I became more empathic than I originally had been and highly sensitive to certain lights and sounds. I avoided drama through media or entertainment. I could walk into a room full of people and feel their energy. I learned the hard way that if you do this during a Kundalini Awakening it's difficult to differentiate your own emotions from others. You will become ill.
I noticed a sixth sense which had been dormant since childhood had became active again and I had to work hard to train myself to become more grounded. I would constantly meditate and pray for the answers. I began to feel connected to everything on a universal level, yet at the same time there was a disconnection. I felt as though I was not serving my life purpose therefore, I began to ask my Higher Power for clarity of who I was meant to be and during meditative prayer I heard the word "Healer" ,which was baffling on its own because it was not my voice!
After hearing that word, I jumped up and staggered into my kitchen, logged onto my laptop, and began researching the word healer and "Reiki" presented itself and something deep within my core clicked! I was eager to learn more about Reiki and as a result, I enrolled in a class. I received two attunements to Reiki in the span of 4 weeks, which changed my life completely. I began to shed the pain within and transform to who I've been meant to be all my life. A more balanced, more authentic healthier soul.
After over 20 years of working in the corporate world, I had to walk away and take a rest to sort through everything I experienced. During my rest I decided to try to build a new life for myself. I started building a private holistic practice where I could help others through similar experiences and provide support to them as well. The loss of my sister Sara hit me hardest and knowing that they offered Reiki at the hospice center she was in, I just know she went relaxed and in peace. I called the center in Ohio in June of 2020 and found out it was a Staff Nurse who was trained and she had provided the treatment to her. I dedicated my company to my sister Sara and to all survivors.
I have also spent the past three years researching and training in other healing modalities. I discovered through working with existing clients the type of Holistic Practitioner I am, and that my specialty is Chronic Pain Management. I now know I can address both Spiritual and Emotional pain through Reiki and Coaching, but also by offering other forms of treatments such as Emotional Freedom Therapy (EFT), and Spiritual Hypnosis. I just completed training for Sound Bowl Therapy and will be offering private treatments in the near future. I want to create Infinite in Alternative Health and plan to continue expanding.
I facilitate workshops to those who have experienced similar, and assist them on how to stay grounded during the process. These workshops vary in topics and although some may be difficult, once you attend, you will begin to realize there is a reason you are there. The workshops can be a bit magical. You will encounter others just like you and I, on their Spiritual path as well. And believe me, we all can use a bit of magic in our lives.
In closing I want to share this final beautiful story with you; Recently, a friend pointed out sun rays coming down from the sky. She told me it was the "Hand of God" and I thought that was amazing! I had never heard that before and wanted to share my insight on this experience; "The hand of God will appear when you are in need. The struggle is lifting your head back up to the heavens because all you may have known is pain and always looking down you have forgotten what Heaven looks like."
I try to keep looking up to the Heavens no matter what and try to help others do the same. Where I once had lost hope, I have been able to find hope again through my own self-love. I want others to see there is hope and that once they pass the pain and clear out stagnant energies, they will begin to manifest true happiness and purpose. They will understand the meaning of unconditional love for themselves and for others.
We all face challenges, but looking back would you describe it as a relatively smooth road?
People having fear of the unknown. The stigma behind Eastern Medicine and how Enlightenment is interpreted. The lack of comprehension behind the words. "Energy Work". 
I am hoping that someone who is ready for this understands the phrase, "I do not have the energy to deal with this right now". I help others get that energy back so they can deal with the things that they need to. 
Alright, so let's switch gears a bit and talk business. What should we know?
I'm am an intuitive practitioner, providing alternative health and holistic care options through Usui Tibetan Reiki, Guided Meditation, Regression, Emotional Freedom Therapy (Tapping), and Spiritual Life Coaching. I specialize in the management of Chronic Pain, Anxiety, Stress, Fear, Depression, Codependency, Post Traumatic Stress Disorder (PTSD),
and Grief due to any loss.
Through gentle energetic touch, I'm able to reactivate your body's natural ability of self healing by recharging your energy system and moving dense energies which can result in future medical conditions. In doing this, you are able to slowly release layers of energetic imbalances, allowing the feeling of "lightness" and promoting acceleration to your self-healing on a Quantum level. I am also a Reiki Master/Instructor and provide educational resources and coaching during classes and workshops.
Can you talk to us about how you think about risk?
Technology is interesting. I created my website with some assistance from friends but the design was me. It just wanted something basic and simple. One person working on that is time-consuming. Hopefully, I will be able to have some further assistance on that level, either through a reasonably priced marketing firm or another professional. It takes a lot of time to build your own company alone. 
There are always risks you take when you decide to start your own business, especially during a worldwide pandemic. There are so many logistics with website design, marketing, networking, selling, etc. You have to be a little creative with finances and different technology platforms. Move forward with your own vision and drive, and ask others who have started their own entrepreneur ventures for guidance and go from there. You may run the risk of failing but if you understand the purpose of the journey, for as many as you can help along the way, that is the reward. 
Contact Info: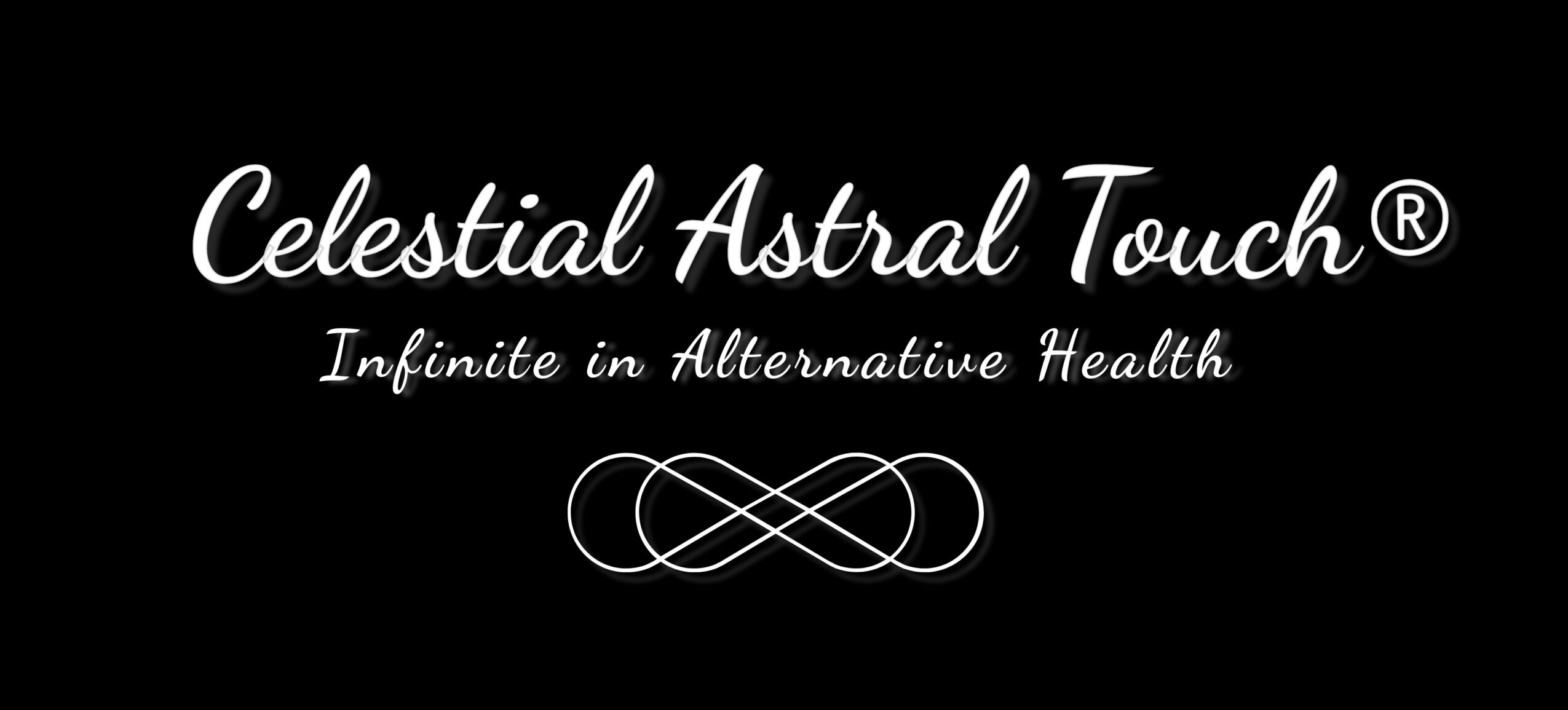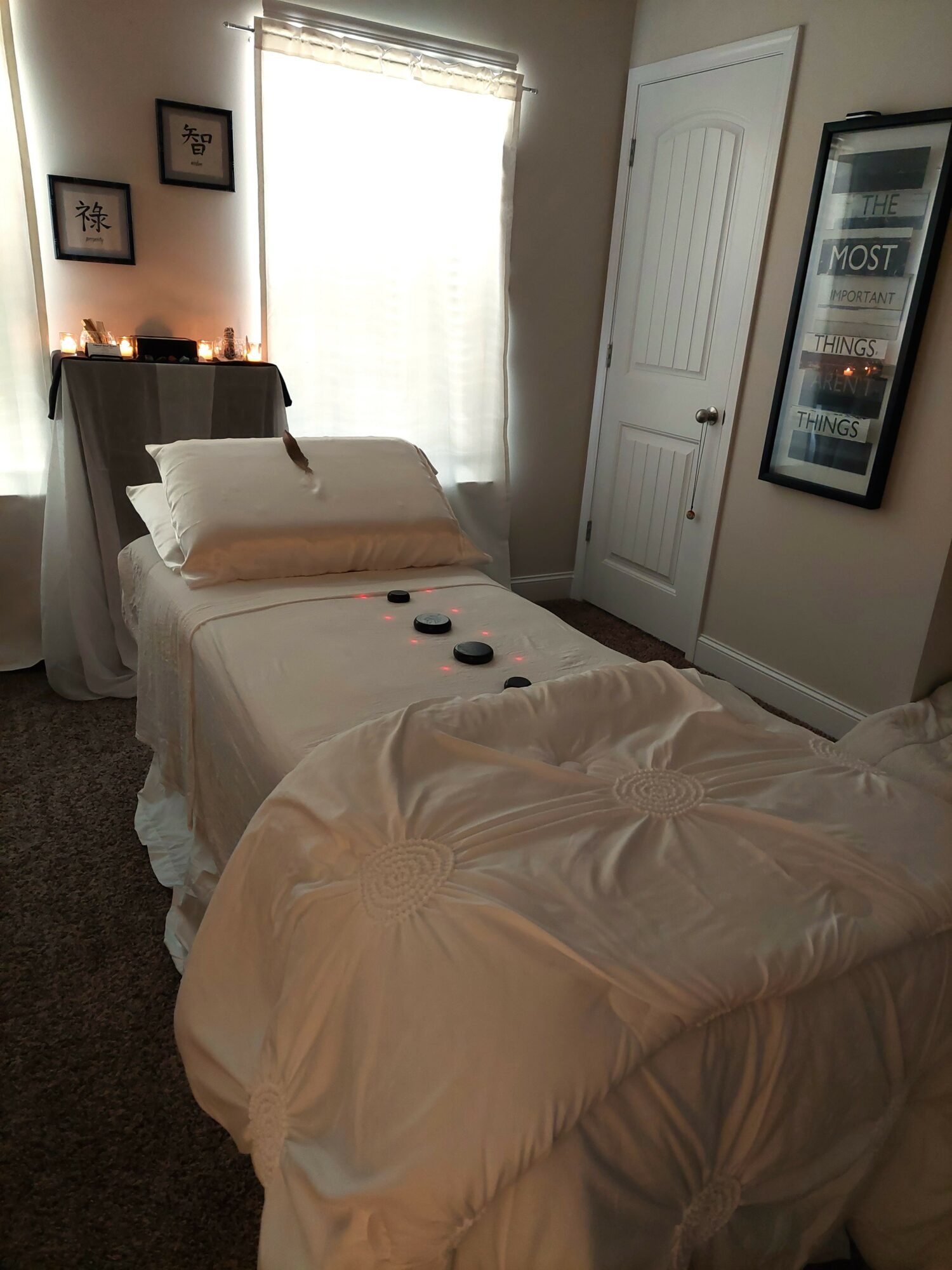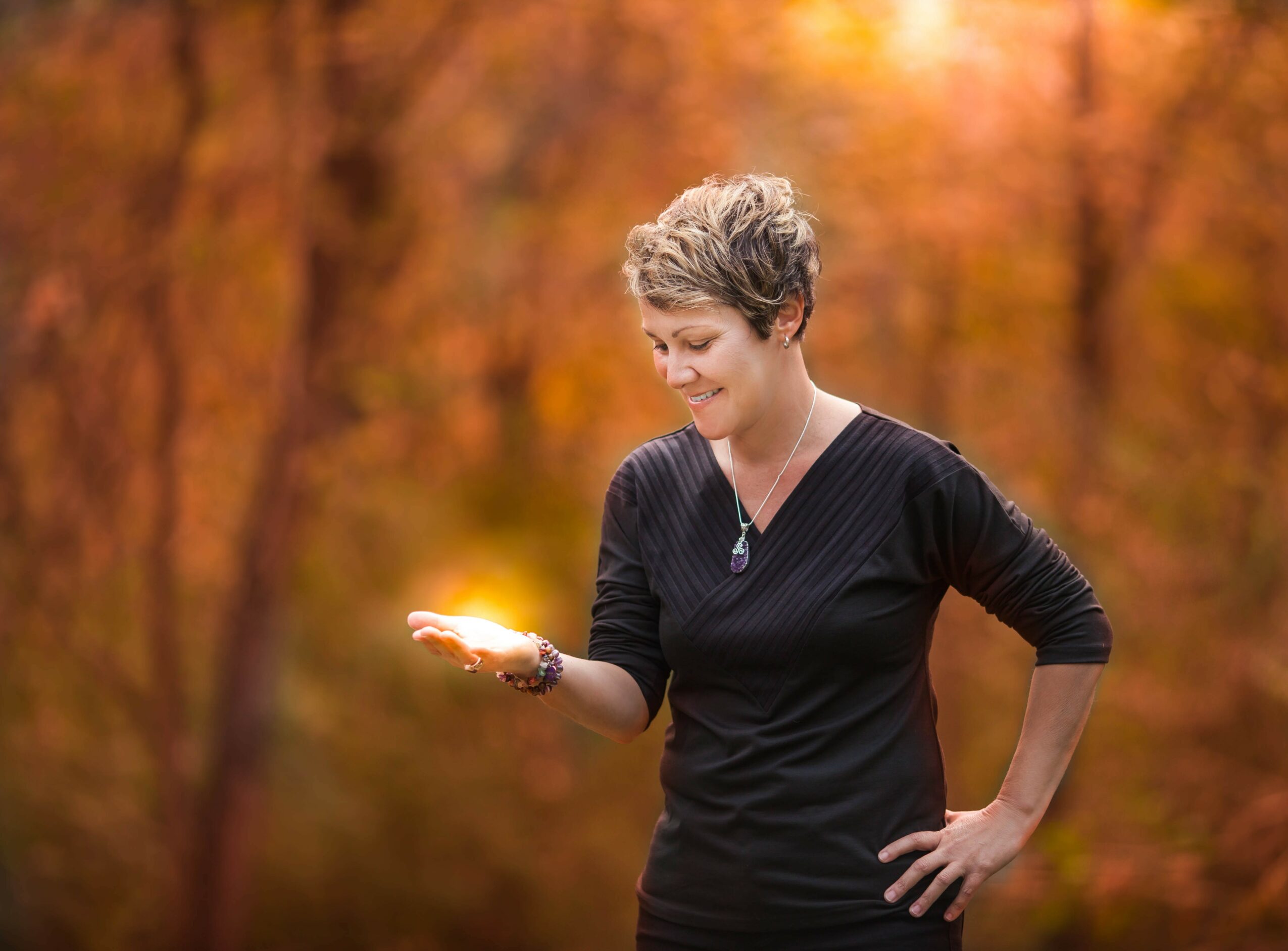 Image Credits
Anna E. Rivera Cole Photography
Suggest a Story:
 NashvilleVoyager is built on recommendations from the community; it's how we uncover hidden gems, so if you or someone you know deserves recognition please let us know 
here.