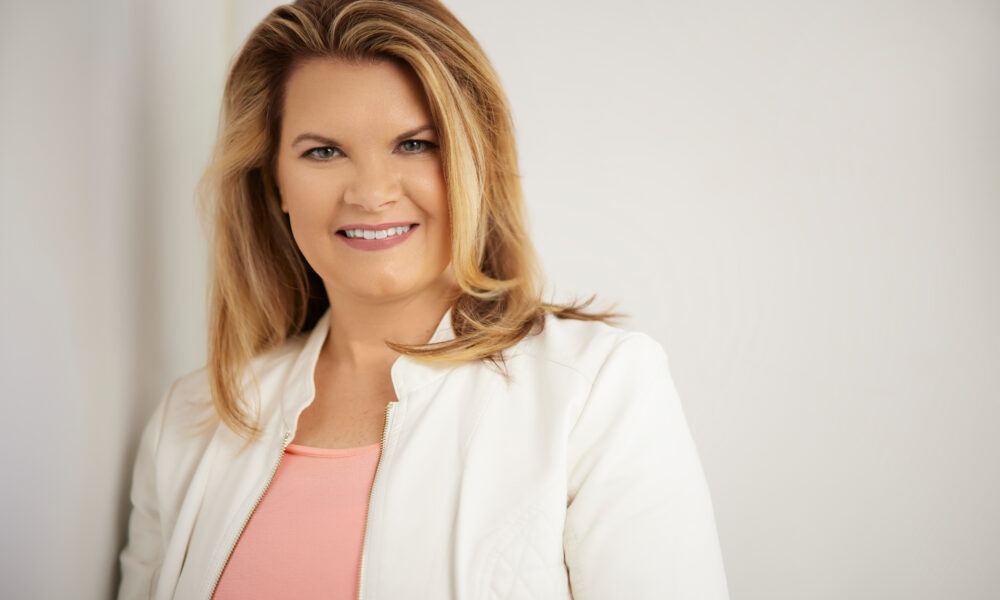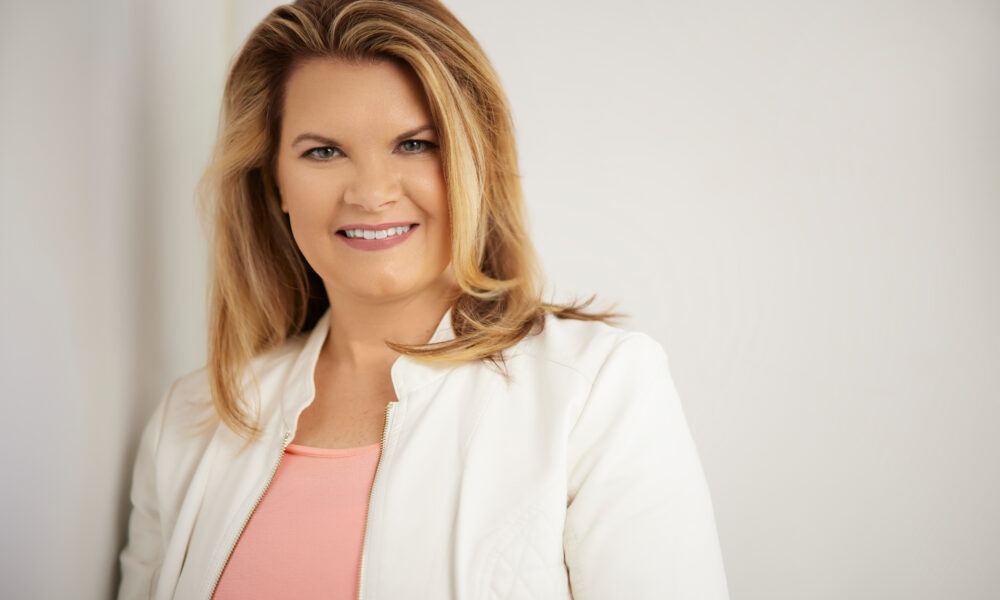 Today we'd like to introduce you to Sandy Ziegler.
Hi Sandy, thanks for joining us today. We'd love for you to start by introducing yourself.
There is a graphic floating around on the internet that depicts the road to success, indicating that it is not a straight line, but rather a series of ups and downs and curves and reversals that ultimately end up somewhere close to where we had envisioned we would ultimately land.
As fellow travelers in this life, we can all relate to the internal chaos that is felt when that line turns us on our heads, and those setbacks take us to a place we weren't expecting.
This has certainly been the course of my own life, as I have had to endure setbacks, significant life changes, serious injury, and major career changes. The path, though unexpected, and sometimes extremely challenging, can often lead us to deepen our understanding of life, of ourselves, our deepest desires, and others' challenges and struggles. And that is certainly worth the detour.
My career path has been extremely varied as I have continually adapted to new challenges and unexpected adversity. I have always been an entrepreneur, starting as a professional actress, dancer, singer, aerobics instructor, and Pilates instructor. I have owned my own digital marketing business, writing press releases, doing PR, managing SEO, and getting coverage for clients on major news outlets. I am currently the owner of Sculpted Slim, a body contouring and sculpting business, located in Mount Juliet, TN.
Our family has moved across the country twice. We moved from the East Coast, where we'd spent our whole lives, to the West Coast for my husband's job. Then, in 2016, our family made another move to the greater Nashville region to support my husband's career. During this time, I was in the middle of getting my master's degree in Organizational Leadership. It was a crazy time, as I was actively taking graduate-degree courses while packing up a house, homeschooling a high school kid, dropping off my daughter at college for the first time, and managing my digital marketing business!
Eight months after our arrival in Nashville, my life changed forever. As I was traveling on a local freeway, I exited a ramp and the traffic was backed up all the way to the road. I saw the traffic and was able to stop in time, unfortunately, the driver behind me did not see that the traffic was stopped and smashed into the back of my car going freeway speeds. Even more, unfortunately, my seatbelt, which was buckled properly, did not work.
My head took the entire impact of the crash on the steering wheel. The accident left me so incredibly dizzy that at the beginning, I couldn't walk without holding onto walls or furniture, or someone else. I was unable to work or drive. I wasn't able to be in a room with music or more than one conversation happening.
I couldn't go into a restaurant. I couldn't go into Target or a grocery store without someone with me to hold me up and keep me from falling. I couldn't go to church. I became completely dependent on my husband and family to take care of me, and my life became very small. For the most part, all I was able to do was sit in my house by myself on the couch. It was a very dark and challenging time.
A year and a half after the accident, I was finally connected to a physical therapist who was a specialist in dizziness. His expertise and willingness to work with me changed my life forever. After a year of working together, he got me back to the point where I could drive and function on my own. My brain was still very sensitive and I was still severely limited in how long I could be exposed to certain stimuli. But, I was able to be somewhat independent again.
Because of my new physical limitations, I was unable to pursue the career paths that I had been considering when I decided to get my master's degree. Even though I was greatly improved, I still had some serious limitations and was only able to do things, like being on a computer, for a very short number of hours in a day. Working for eight hours a day was also still not possible. I needed to pivot again. I became a REALTOR® and had a very successful career in 2021. But, something was missing and I wanted to do something that felt more like "me."
In my 40s, I put on a lot of weight. I was not happy where we were living. I missed my friends and family on the East Coast and was struggling to fit into the culture. My kids were in a school so far away from our house that I spent three to four hours a day just driving them back and forth and taking them to activities. At the same time, I was running my own digital marketing business. There was precious little time to exercise and prepare healthy meals.
So, for the first time in my life, I really struggled with my weight. As a former dancer and fitness professional, this was incredibly challenging, not only physically, but emotionally. I just didn't feel like myself. I felt like an imposter in someone else's body and wanted to wear a t-shirt with a picture of the "real me." Ever feel like that? Ever want to shout out to the world, that this isn't really who I am? I relate so deeply to that experience.
In my late 40s, I worked with several nutritionists and lost some weight, but after about six months, my body just came to a full stop and refused to lose any more weight despite all of my intense efforts, even dropping my calories down to 1300. I tried every diet and program out there, felt horrible, knew that I was missing key nutrients, and got incredibly frustrated because my body just wouldn't let go of any more weight. I had to look for alternative options if I ever wanted to feel like myself again!
After doing some research, I discovered ultrasonic cavitation body sculpting, a non-invasive, painless, and permanent fat-targeting treatment with no downtime, and was amazed to see 1" of fat come off on my very first treatment. I knew that I needed to share this amazing technology with other people who struggle with maintaining a healthy body.
I connected with a physician-owned company that provided a full training and certification program on its advanced ultrasonic cavitation technology. After receiving my training, I opened Sculpted Slim in Mt. Juliet.
It's really a perfect melding of all of my interests and strengths and I'm so excited to help other people who have gone through challenges that don't feel like themselves anymore, and who are frustrated with their bodies get back to their own "real me" and feel confident again.
Alright, so let's dig a little deeper into the story – has it been an easy path overall, and if not, what were the challenges you've had to overcome?
There have been so many struggles! For instance, when I finally was able to see a doctor eight months after the accident (that's another long story in and of itself!), he wanted me to start walking regularly. I was struggling to walk on my own still, so my husband would go with me to help hold me up.
It took me 40 minutes to walk less than half a mile around my block because I was so dizzy and struggling so hard to walk. If I would do a simple activity that most of us take for granted, like going to the grocery store with the family or going to a restaurant, it would take a week or more for my brain to recover. I would have to live in dark spaces and sleep a lot in order to get to a place where I could start to function again.
When I finally was able to start working with the physical therapist, I had to do an hour and a half to three hours of physical therapy every single day in order to recover. I had a full spreadsheet of 20+ exercises that I had to do 3 sets of each and, ideally, had to do that twice a day, plus additional walking time. This brain injury completely took over my life and made me completely dependent on my family.
My weight has been an enormous struggle as well. I can't begin to explain how disheartening it is to try to explain over and over again that you really are literally doing everything and it's just not working.
When the solutions that are presented boil down to, just try harder, eat less, exercise more, deprive yourself of certain nutrients, but nothing is working and you're unwilling to eat nothing and live on supplements, it is incredibly frustrating and all-consuming and really takes the joy out of life.
When, on top of that, you've got a nagging brain injury that really doesn't like to be deprived of food and cannot stand overexertion of any kind, you have a recipe for unbelievable frustration. That's no way to live! It's such a joy to have a glass of orange juice and an English muffin with breakfast and not feel guilty!
The only time you really lose is when you stop fighting. After two months or six months of physical therapy, it would have been easy to conclude that it wasn't working and give up. I was still dizzy. But, I didn't stop fighting. And, amazing credit to my physical therapist, who also didn't give up.
It also would have been easy to stop fighting and just accept the extra weight. After all, I really couldn't eat less than 1300 calories. I had migraines all the time, and absolutely no energy. When I tried Keto, I had massive muscle cramps in the middle of the night, so I was dependent on supplements, and even then, still had muscle cramps.
I also knew I was missing vital nutrients in my body. It would have been easy to give up and just conclude that this is what life is like in your 50s. But, instead, I researched, and found this amazing technology that's been around for decades that is safe and painless – and it worked!
That's not to say that there isn't a time to pivot and stop fighting for the wrong thing. Foolishness can keep us on the same path when the right path is lying directly beside us. Fighting for your future, knowing when to pivot, and not giving up on the right things will lead you to the success that you desire.
The best part of this story is that I have started dancing again! Turning still presents its challenges, but I will not give up. I will continue struggling through that until I am able to dance fully again! Dancing with the Stars – here I come!
Thanks for sharing that. So, maybe next you can tell us a bit more about your business?
Sculpted Slim offers non-invasive, painless, and permanent targeted fat loss using ultrasonic cavitation in an absolutely gorgeous salon space in Mt. Juliet, TN. The Sculpted Slim experience is designed to be the most relaxing hour of your week, all while helping you achieve your health goals.
Science has determined that waist circumference is the most significant determining factor of your risk of dying from heart disease, cancer, and other causes. At Sculpted Slim, we can help you lose an inch (or more!) off of your waist in an hour! Our treatments target your abdomen, back, thighs, and buttocks with ultrasonic cavitation – an FDA-approved fat-loss treatment that bursts and liquefies fat cells and permanently removes them from your body.
We are not just removing fat, but actually destroying the fat cell that it was housed in. At Sculpted Slim, we always follow every cavitation treatment with an RF infrared vacuum lymphatic drainage treatment, which is absolutely vital to the success of any cavitation treatment to assist your body in removing the damaged fat cells. With every session at Sculpted Slim, you're getting 4 treatments in 1!
Ultrasonic Cavitation to destroy fat cells, vacuum lymphatic drainage to move them to your lymphatic system, infrared lights to heat and contract the collagen in the skin to stimulate new collagen production, and RadioFrequency to heat the skin and rejuvenate it – increasing collagen and rejuvenating your skin. Additional lymphatic drainage, which will maximize your slimming results, is available using our pressotherapy treatment.
Pressotherapy feels just like getting a relaxing massage, and at Sculpted Slim, you'll be enjoying the view of our gorgeous art wall while you become your own masterpiece! If you've already lost weight and have sagging skin, our standalone RF treatment builds collagen and tightens up the skin if you don't have any more weight to lose. We offer treatments for fat loss, cellulite, double chins, arms tightening, and skin tightening. Most treatments for a single area are 6 – 12 sessions.
Our clients have seen 2 inches come off of their waist measurement in a single session. Subsequent visits have resulted in an additional 1.5 inches removed in less than an hour. Fat caliper readings have also dropped 3 mm in a single session in areas that cannot be easily measured by a measuring tape. One session that includes 4 different treatments takes less than an hour! How long and how hard would you have to work to get rid of 2 inches in any other scenario? We treat both men and women.
A male client has recently reported that after initially having at least 25 pounds to lose, he is starting to see definition in his abdominals again after just 3 weeks of treatments, and the area that carried the most weight has reduced significantly in size. This published scientific study from the National Library of Medicine shows the statistical efficacy of ultrasonic cavitation. https://www.ncbi.nlm.nih.gov/pmc/articles/PMC4174158/.
The salon is designed to be a gorgeous, private, peaceful, safe, relaxing experience that transports you to an art gallery while you're being "Sculpted Slim." One of my favorite pieces of art in the space says "Come as you are." It's the way I want everyone to feel when they enter the space. This is a level playing field. We're all the same. We're all fellow travelers on this journey and there's no judgment, no shame, no awkwardness. Just come as you are and reset, restart, and renew.
Mobile treatments can be made available in limited situations. Celebrities, private parties, and anyone interested in adding this to a corporate wellness strategy – contact me to discuss your needs, I am able to travel to your location!
So maybe we end by discussing what matters most to you and why?
Helping others is incredibly important to me. It's so exciting to help others achieve their goals and make them feel safe and comfortable in the process.
I truly want others to be able to feel the freedom and hope that Sculpted Slim offers! You don't have to do crazy diets or deprive yourself. You can feel good about your body and your health again!
If I can help others feel as amazing as I do when I see that this treatment is working and if I can restore hope to others when they are frustrated and giving up on themselves, that just means the world to me. Additionally, I am highly motivated by helping others live healthy lives so that they can avoid suffering and pain.
Contact Info: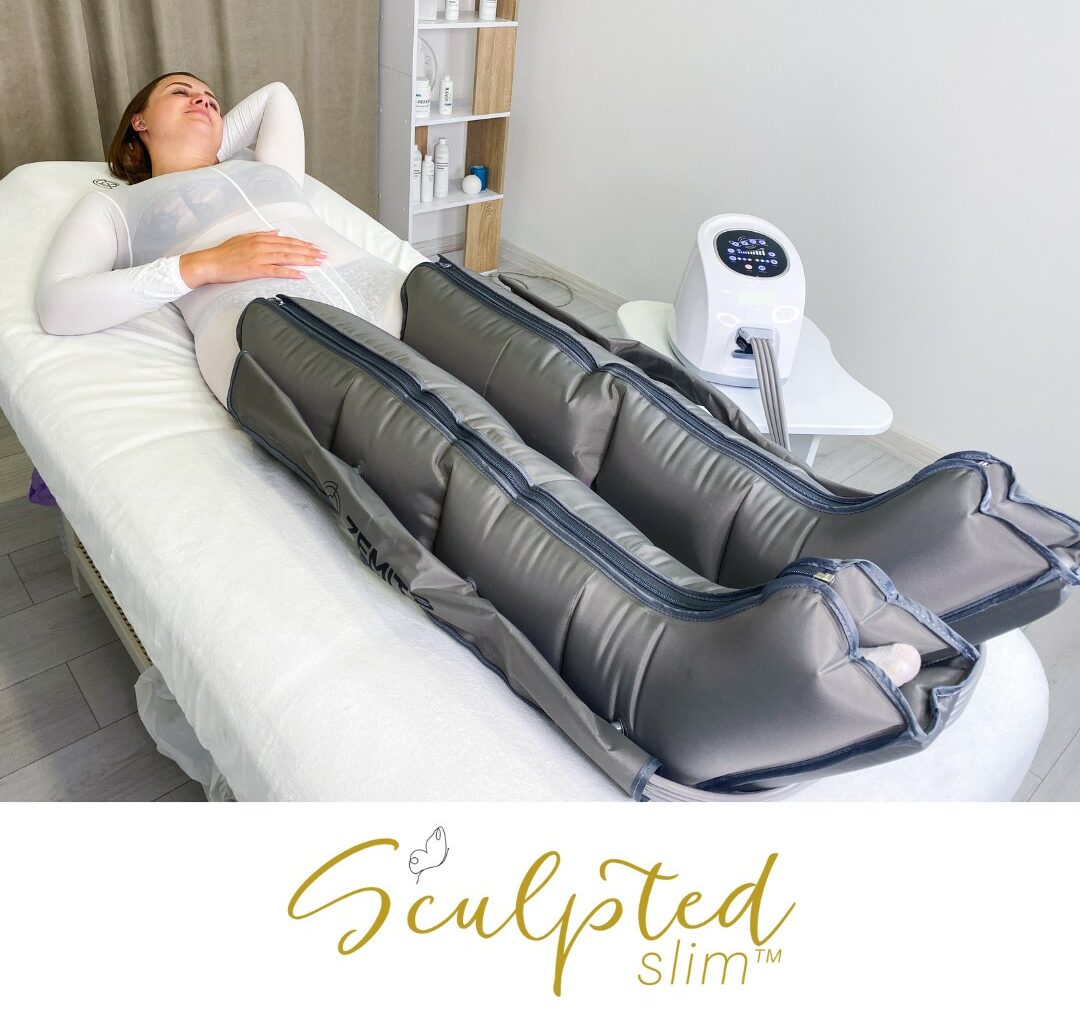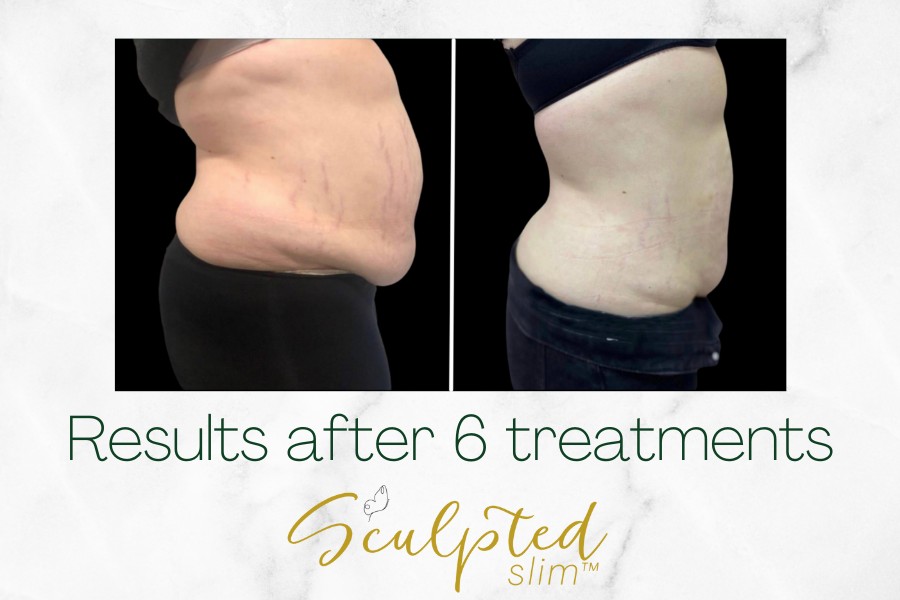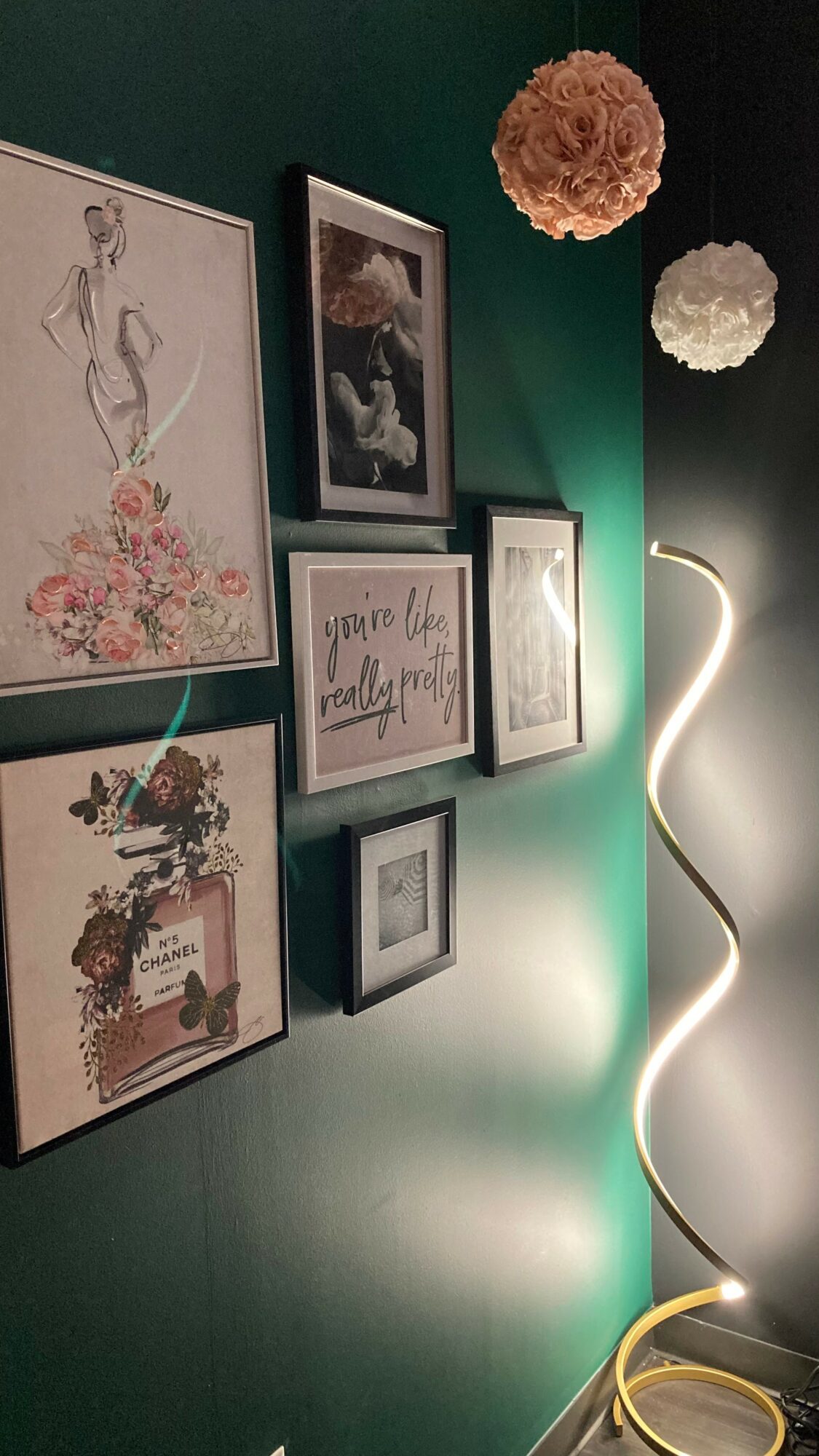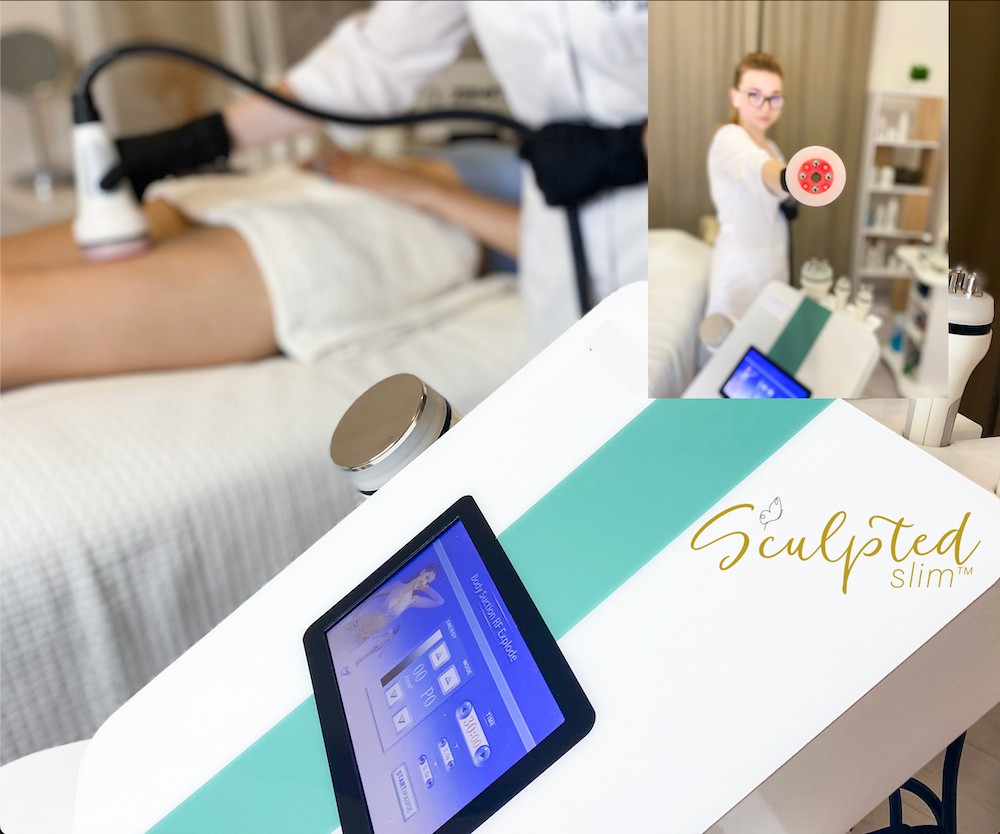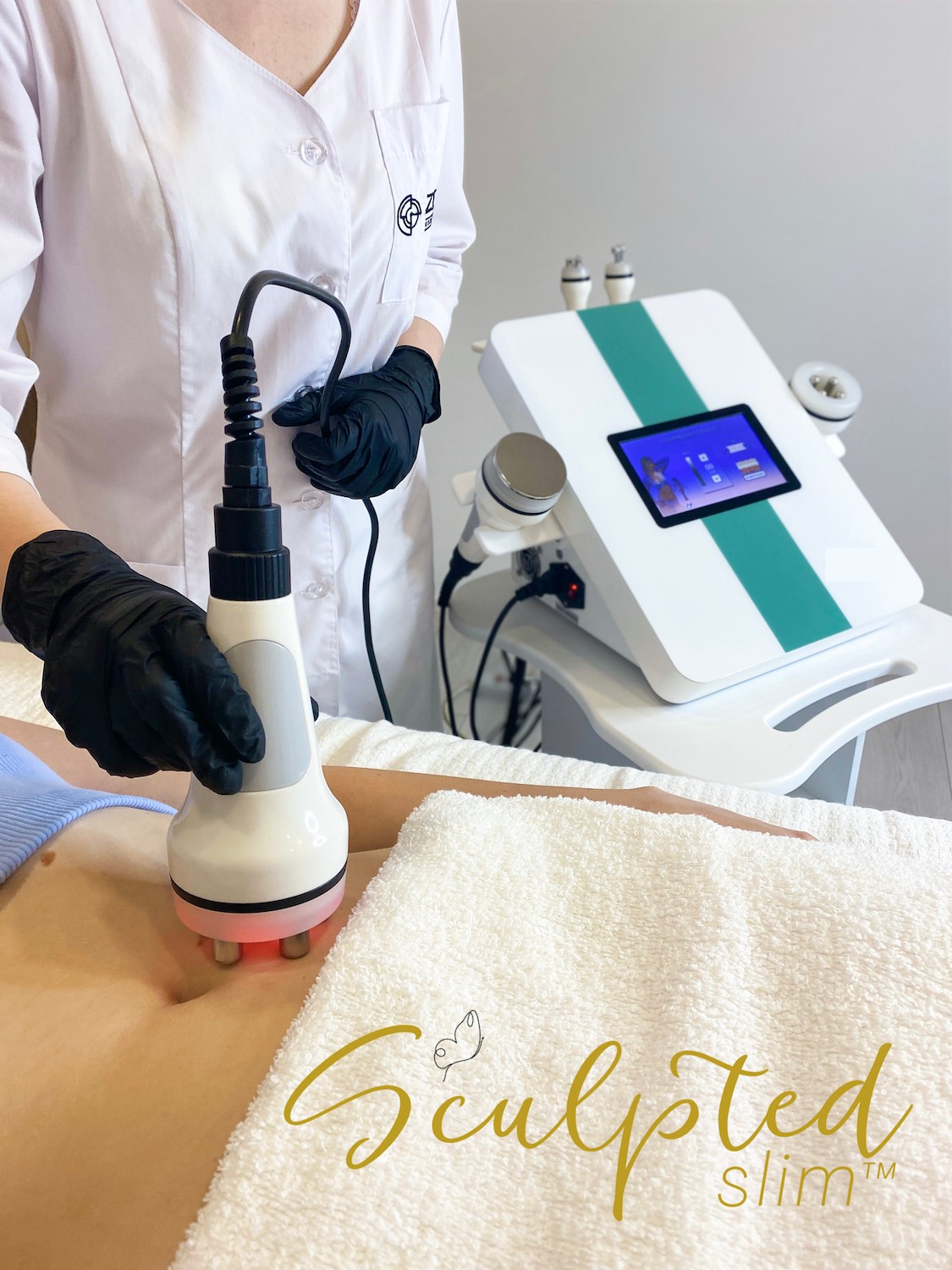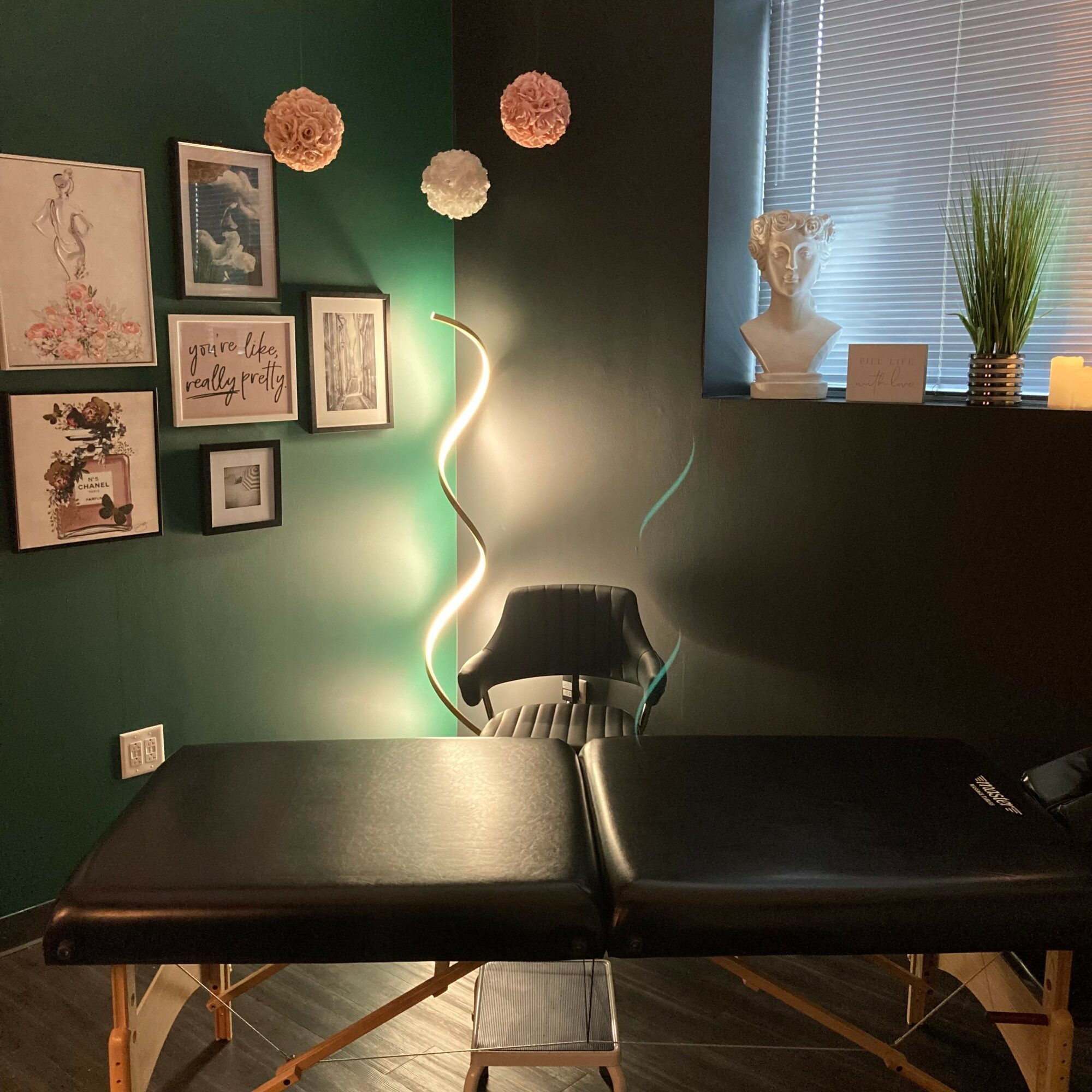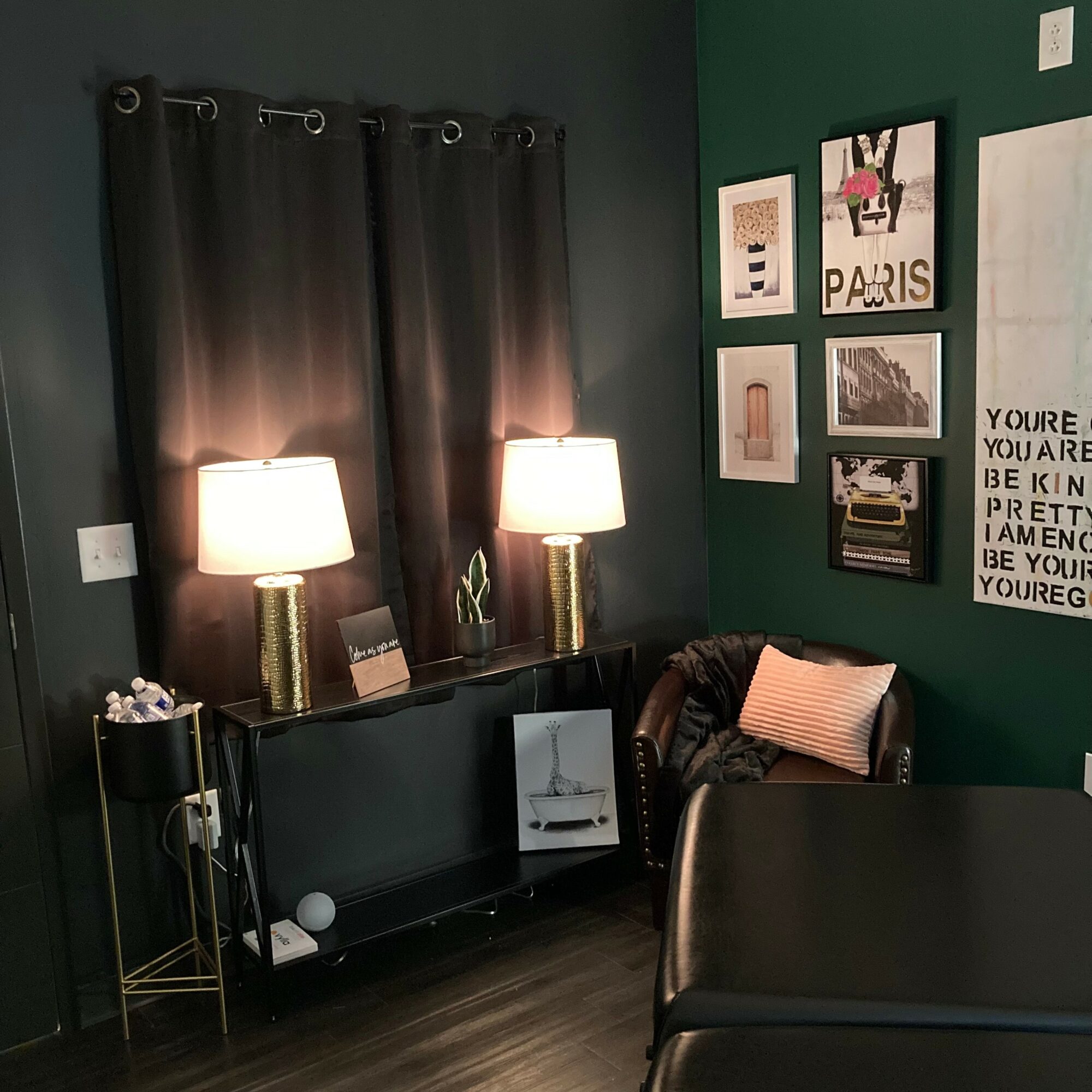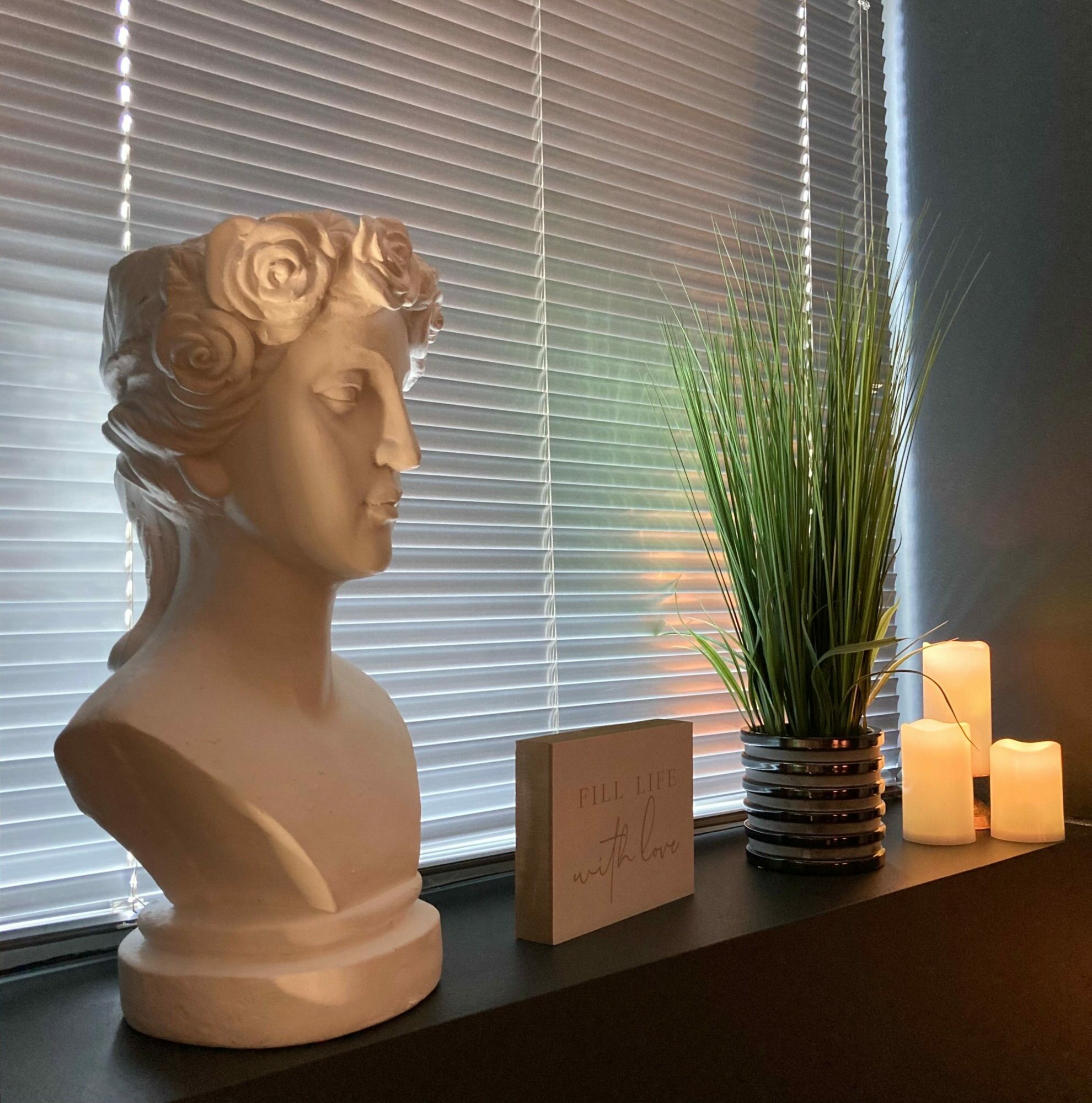 Image Credits
Jeff Carpenter – Readylight Media
Suggest a Story:
 NashvilleVoyager is built on recommendations from the community; it's how we uncover hidden gems, so if you or someone you know deserves recognition please let us know 
here.