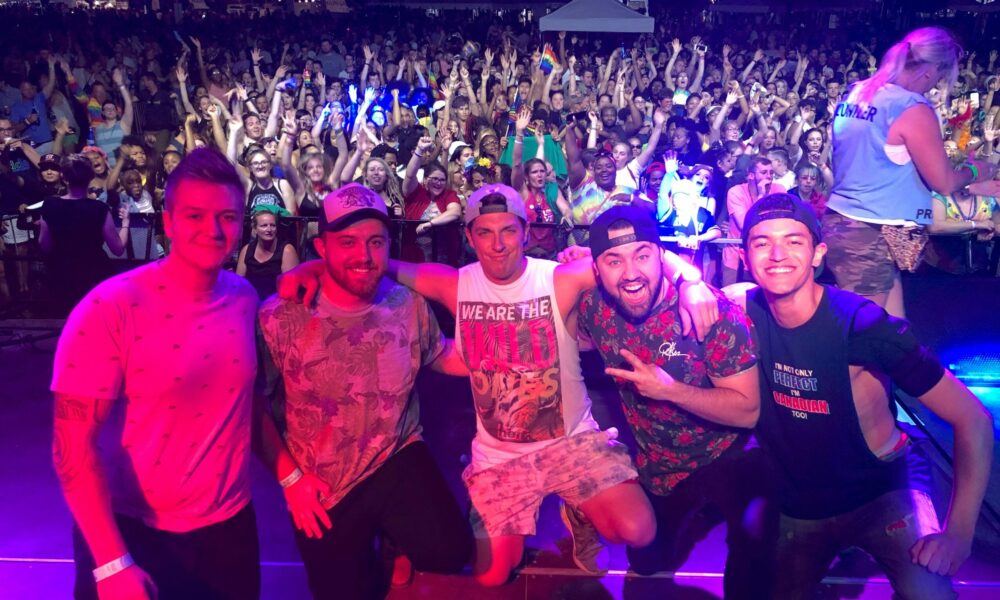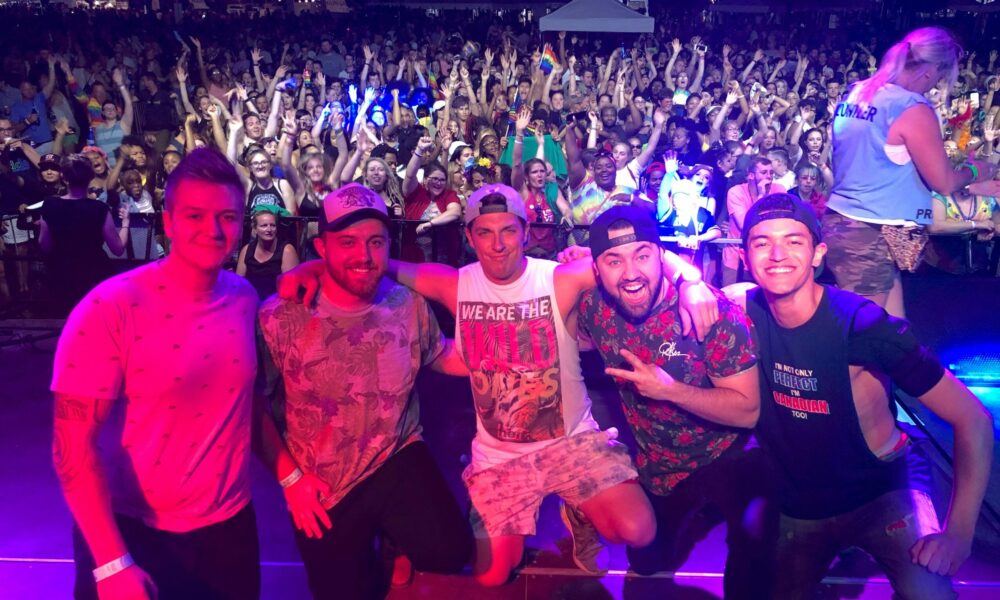 Today we'd like to introduce you to Brody Ray.
Alright, so thank you so much for sharing your story and insight with our readers. To kick things off, can you tell us a bit about how you got started?
I was born and raised in Kearney, Nebraska, and always had a passion for music growing up. My mother played the piano and sang to us all the time. The radio was always on and the TV was always playing music videos of all genres. She also played the accordion and knew some things about guitar as well. She actually taught me my first guitar strum pattern. At age 8, she asked if I wanted to play an instrument and I chose the guitar.
We went to the only music shop downtown where I picked out my first guitar and signed up for lessons. I still have that guitar! It's so tiny. Back then I was still Natalie, a little boy trapped in a girl's boy. It was still a very weird time for me being trapped in the wrong body. I knew as soon as I could think for myself that my brain didn't match my body and music was going to be a way for me to escape my reality, a way to express myself in ways I couldn't with just words. I started playing the cello at the same time as my school's orchestra. I started putting together bands and joining others. I started writing at age 12 and performed at my first bar at age 14.
As years went by I knew I couldn't live in this female body anymore and was ready to take the steps to have my body match what my brain was telling me I was my whole life, a man. At age 22, I started my transition from female to male and traveled to Belgrade, Serbia four times to have my lower surgeries completed to finalize my transition. I moved to Omaha where I put together a new band and recorded some new songs I wrote with my deeper more masculine voice that I finally enjoyed hearing played back. I drove to Nashville with a friend and professionally recorded my first EP on Music Row called DETOUR that came out in 2013.
Then in 2017, I was invited to join a band and I stayed as long as I could with them. After about 3 months I realized it wasn't a good fit and found an apartment nearby to move into. I am grateful it got me to Nashville where I needed to be all along and I'm grateful for the opportunity to push me to move! I still play with the bassist from time to time and we laugh about all the crazy times we had back at the "cult house". Soon after leaving that band, I auditioned for America's Got Talent and made it through 4 auditioning rounds and onto the Live Auditions with the celebrity Judges Howie, Simon, Mel B, and Heidi.
I sang 'Stand In the Light' by Jordan Smith and received a standing ovation from the crowd and all four Judges and 4 yeses that moved me to the judge cut round where my time came to an end. But I am just so grateful for that opportunity that opened many doors for me. I was signed to a booking agency and have been touring Pride Festivals all over the nation, Canada, and fun speaking adventures in India! I have played some of Nashville's most amazing venues and bars.
I had the most momentum I had ever had in my music career when COVID hit and derailed my up-and-coming tours and events and completely killed all the work that had been put in. So, here I am now working on putting new music out, married with a new baby, a 9-year-old and a 14-year-old. I have released some great songs and even one with Mary Lambert called "Best For You, Kid" just last month! I have a single coming out soon as well. We are getting it back!
I'm sure you wouldn't say it's been obstacle-free, but so far would you say the journey has been a fairly smooth road?
Oh my gosh, where do I even begin?!! There have been so many crazy things and roller coasters along the way for me. Some people ask me how my life turned out to be so insane as if it were a movie. I honestly have no idea except that I always had big dreams and did big things with my life and music. And with that comes big ups and downs, and the risks involved make things messy. But I have always just kept going, kept pushing for something bigger and better.
My transition was my first major life hurdle. Getting my parents, sisters, classmates, just everyone around me to understand, then to actually help and support me was a big, long process. Getting through the first part of my life in the wrong body was traumatizing in many ways. That is a whole other story for another time or book! haha. Kids would draw mustaches on my pictures at school (which in a way was kind of affirming to me and I didn't mind as much). But I have been bullied quite a bit growing up by kids at school because I wasn't afraid to present myself as male and date girls.
In elementary school, this girl would invite me to her sleepovers just to bully me until I cried and went home. I have a lot of anxiety that comes from it. I care a lot about what others think of me and feel like it's my responsibility to get people to understand LGBTQ+ people and it hurts me deeply when I can't or see people still struggling to get their minds around it. I have severe performance and social anxiety. People seem shocked when I tell them that but I have worked my whole life to hide it as best I can.
So now that my anxiety is fully kicked in, let's move on to this band that asked me to come to Nashville to be their frontman in 2017. The older lady who organizes the group (we were not allowed to call her a manager, only a bandmate) messaged me on a music platform and asked me to come audition for this band called, Calibama. They were trying to pull off a Punk/Country genre. (yes, it was as bad as it sounds) The lady who runs the group and the lead guitarist was from LA and I guess hadn't been in TN long. I flew out to audition in a dingy moldy basement.
When I was taken back to the airport the next day she was highly emotional, crying as if she found the one person who was going to make her dreams come true and then tried to kiss me? I dodged it with a hug luckily. I tried to put that behind me and about a month or so later I stuffed my Dodge Journey as tight as I could and drove to TN. I moved right into the band house where I quickly realized I must have joined a cult. I found out a week or so later that the lead guitarist (my age) and the manager lady were dating and for some reason, she didn't want to disclose this to me. I had to find them in the kitchen kissing each other goodbye.
Haha. It was so uncomfortable and I thought, is this just her way of greeting the bandmates? Because if so I'm out. SO ODD. First of all the basement where I was staying was the old garage turned into my bedroom and the shower and bathroom were worse than what you get in prison and full of black mold. She made me shave my face (NOT a good look for me), put a weave/wig in my hair, she controlled what I ate, what I wore, how I sang, who I dated and wrote songs with, and whether or not I worked, along with many other crazy things like mandatory band dinners, outings, and movies.
She would shoot music videos with her iPhone. She was not very good with photoshop but man I will give her credit for trying. I went along with it for as long as I could thinking that maybe all great bands have to start out like this. It only took three months for me to realize I wasn't vibing with them anymore and I was out. I missed my girlfriend (now wife) and the kids so much I just cried myself to sleep every night. I wanted them there with me. I found out that when I would leave the house they were sneaking into my room and snooping around in my things and found my application for an apartment.
I was going to move Amanda and her son to TN so we could be together. I drove home to Nebraska one weekend for a wedding and when I returned they had moved all my things into some nasty, dirty crawl space under the house. I was so mad they touched my things but even more relieved to be out of there! Amanda told me I had to choose between her and the band and I made my decision. Mandi and I got a cute apartment in Hendersonville where we still live. After I left the group, the drummer left to come to play with me and the bass player was replaced, then came to play with me as well.
We started our own group and played for a couple of years together after, touring all over. The bass player told me that after I left, they begged their old lead singer who was very religious, to come back and sing for them and when he did they made all the band members sign contracts stating that no one in the band could be an LGBTQ+ person. NOT EVEN KIDDING YOU. And I'm pretty sure that's discrimination and illegal?
Anyway. I can see now why no one wants to be in their group, haha. Long story short, this is just a very SMALL portion of the crazy stuff that went on, I am writing a book though! With ALL the details.
Thanks – so what else should our readers know about your work and what you're currently focused on?
Doing music doesn't pay my bills, so I have to work. A lot. I actually work every day of the week. I clean 10 homes for special needs people and twice a week I help an elderly couple who are dealing with some medical issues with everyday activities at home.
Some cleaning, bathing, and household chores. I love all the people I get to interact with every week, they are all amazing individuals. Friday, Saturday, and Sunday I work as a Contact Tracing agent for the Tennessee Department of Health calling COVID positive patients and collecting information from them for them and the CDC to help fight COVID in TN so we can get things back to normal, especially for our music industry people!
Any big plans?
I am planning to continue writing and releasing music and continue networking here in Nashville and work my way up and in. I don't plan on doing anything but music with my life and career.
I am looking forward to getting my band back together and starting touring and performing again at Pride Festivals. I will be getting the rest of my sound equipment from back home in Nebraska over Thanksgiving so that I can start to DJ and sing for weddings and events again but here in Tennessee.
Pricing:
Weddings $800
Solo Pride festival Performance $1000
Full band Pride Performance $2500
Contact Info: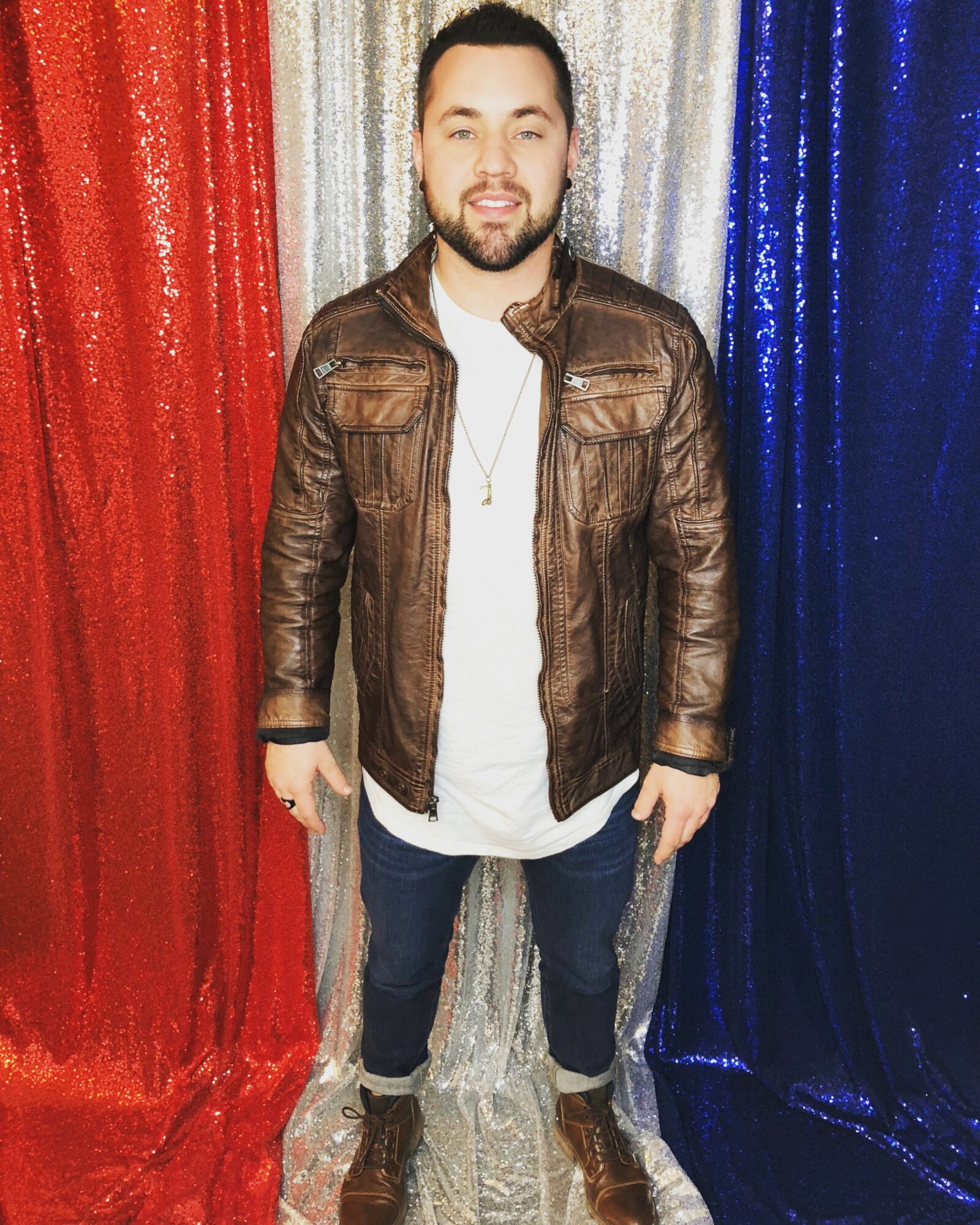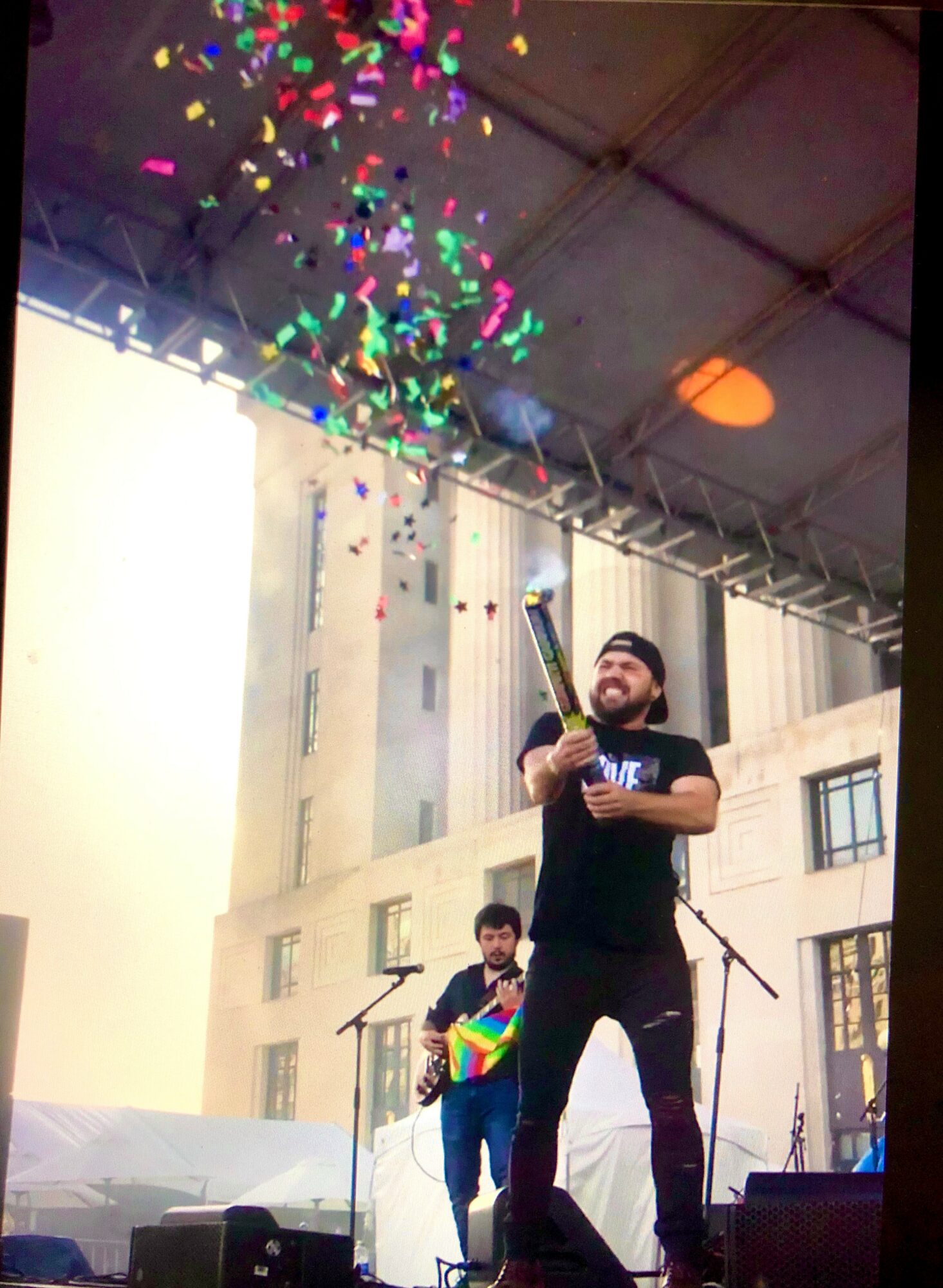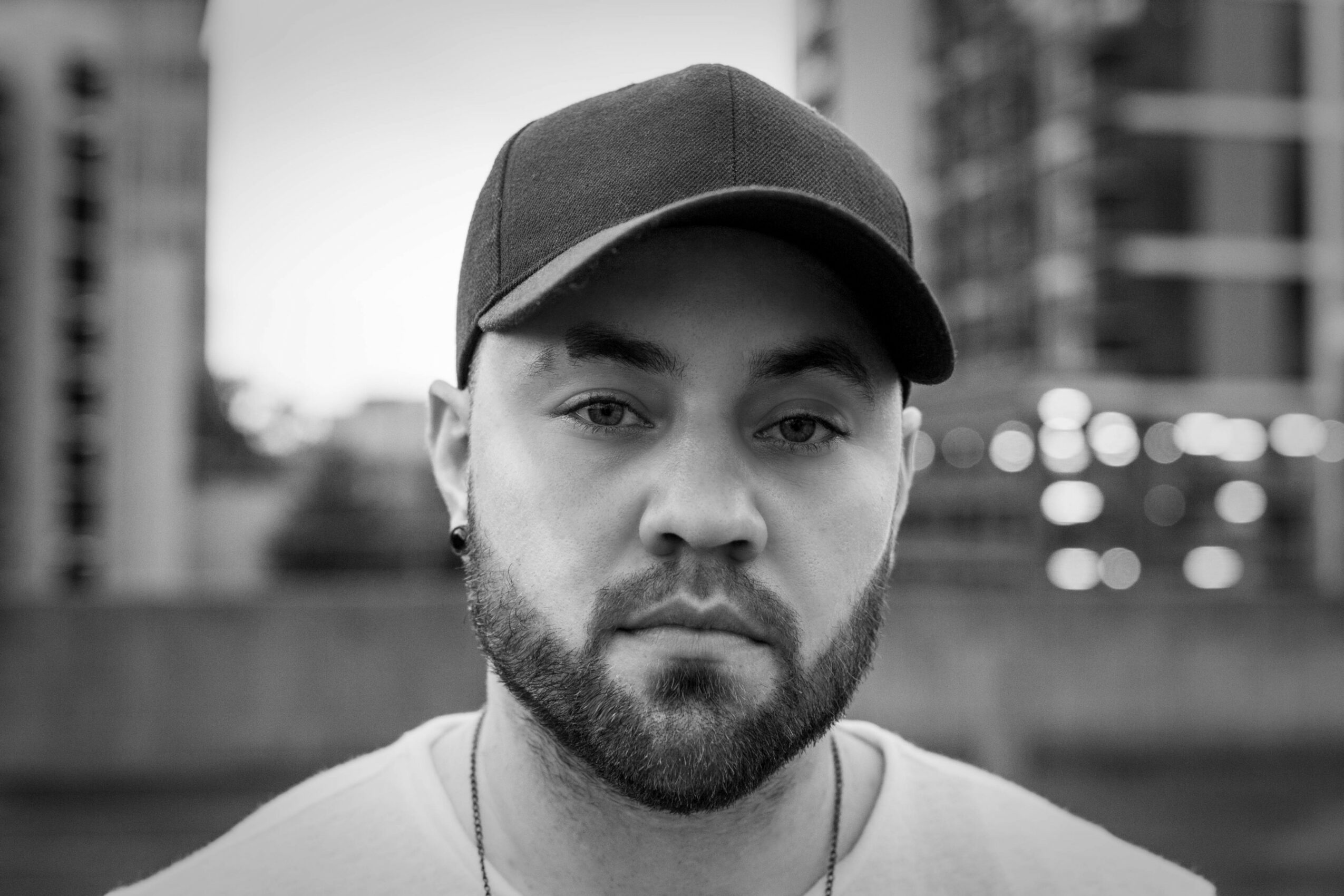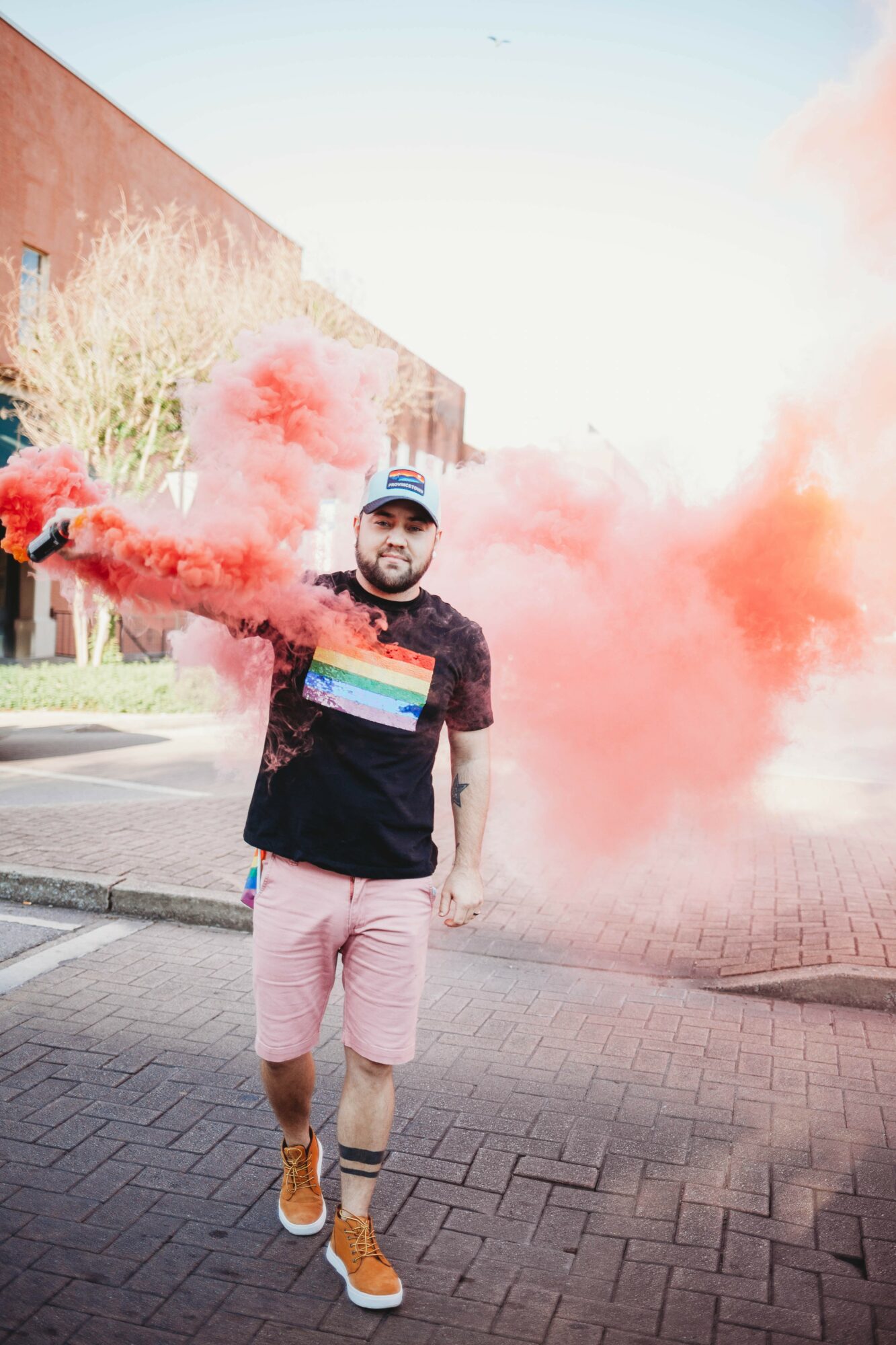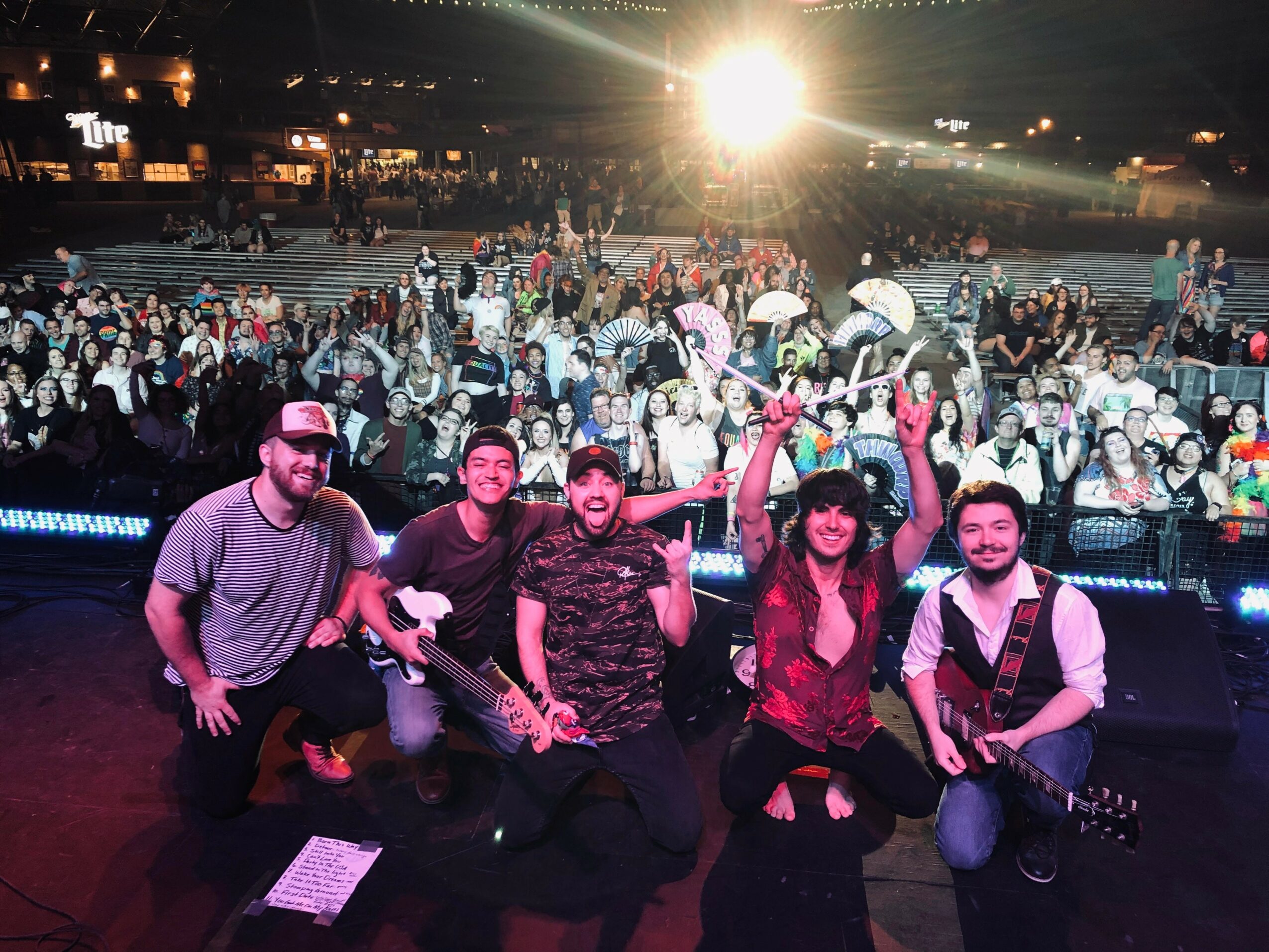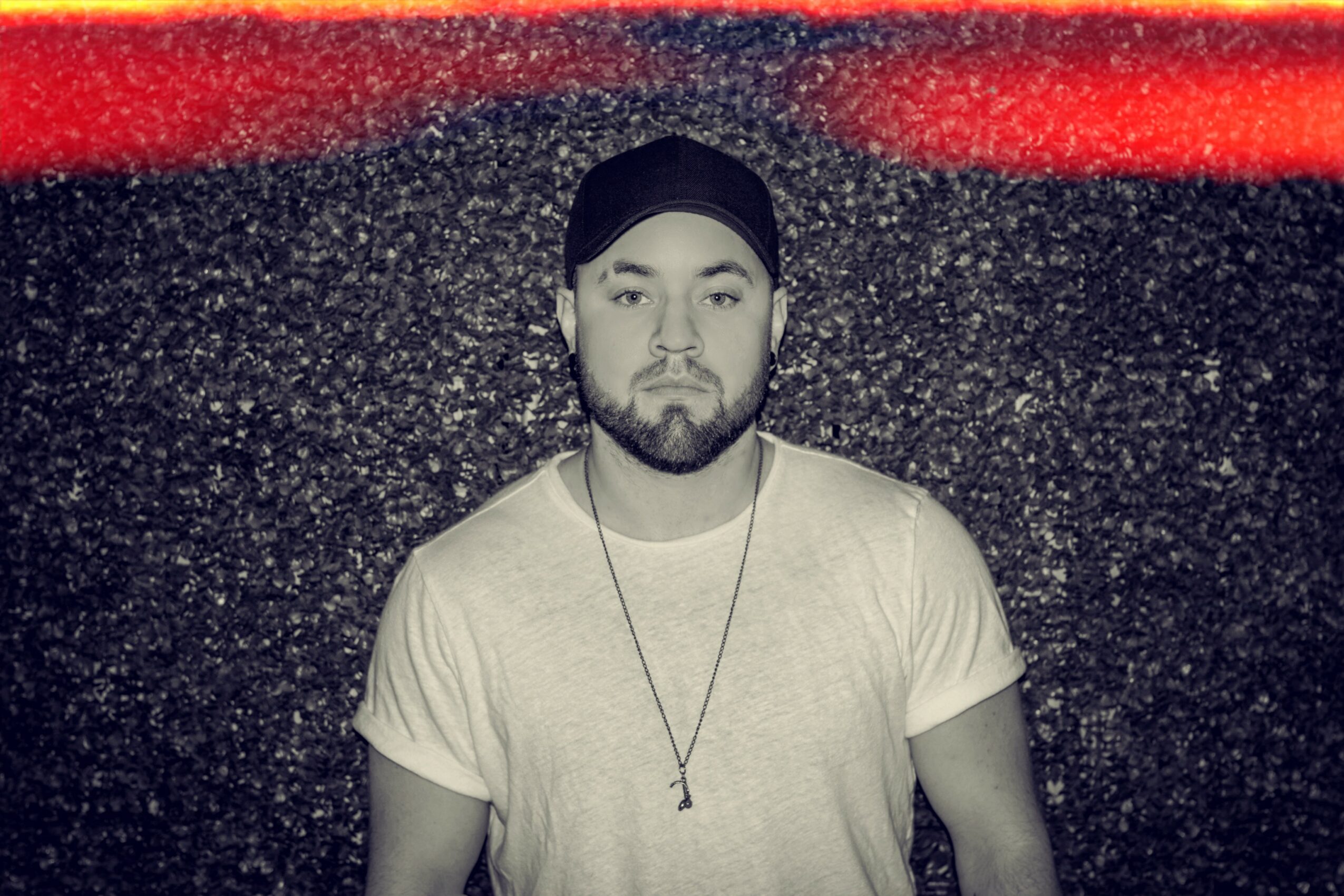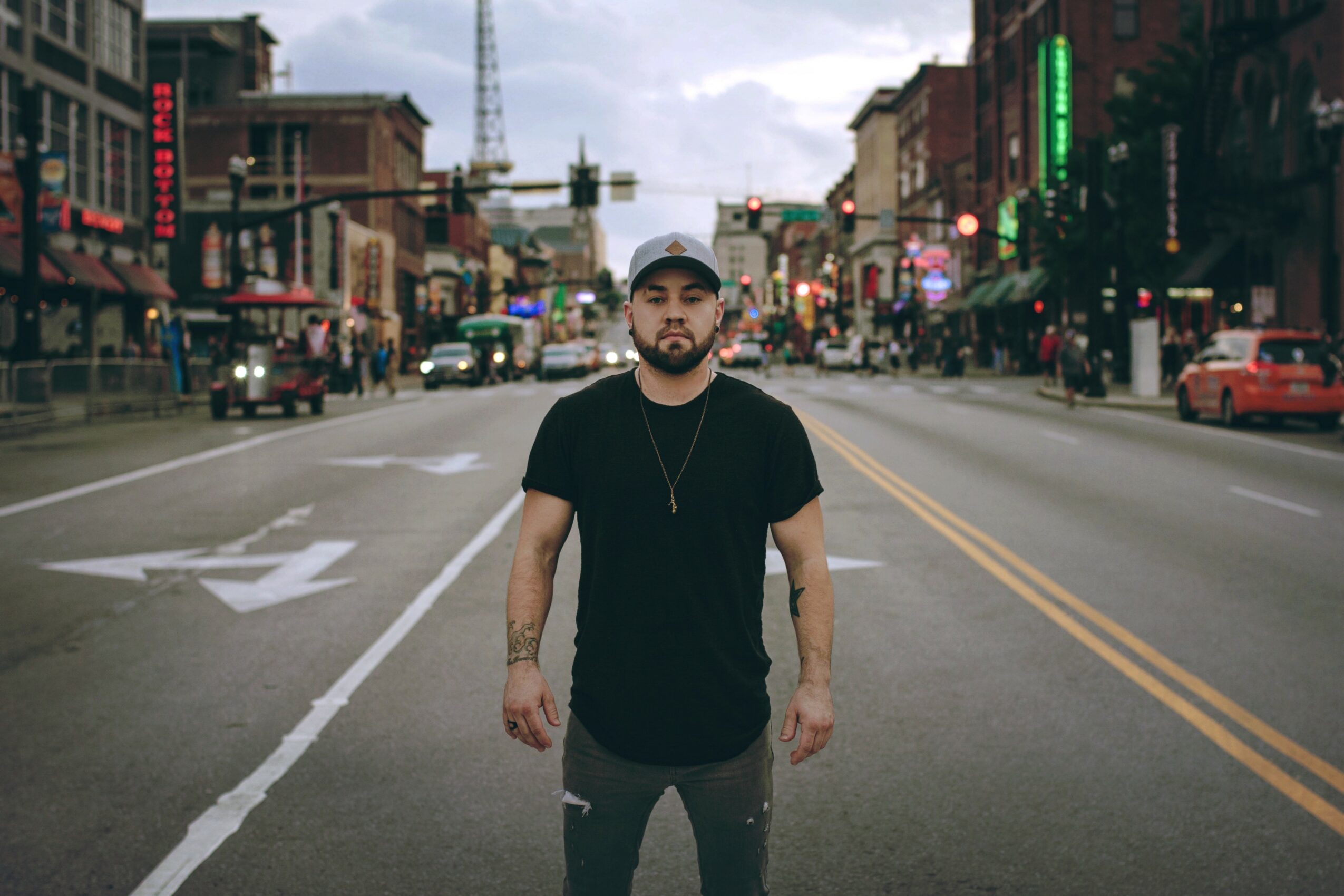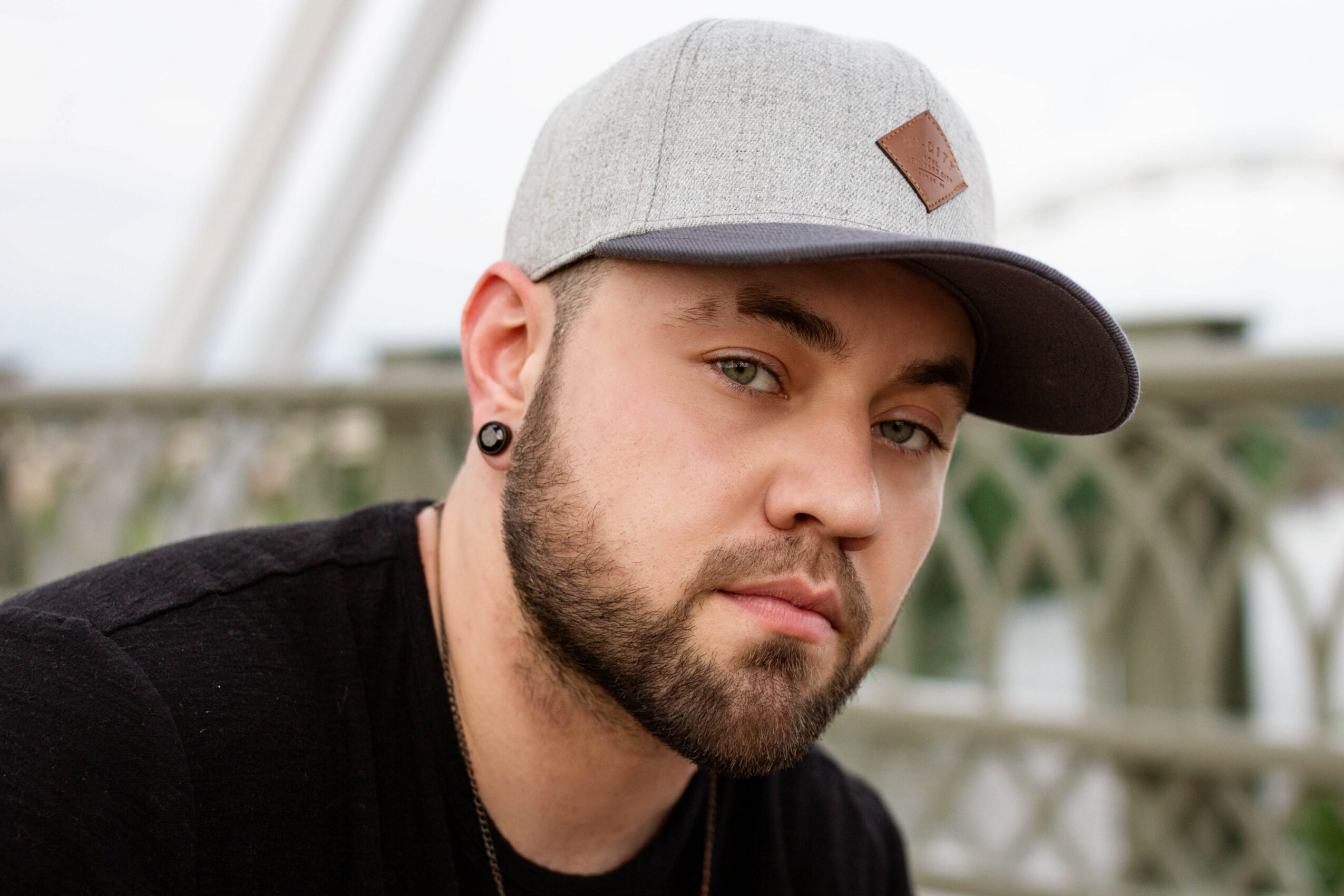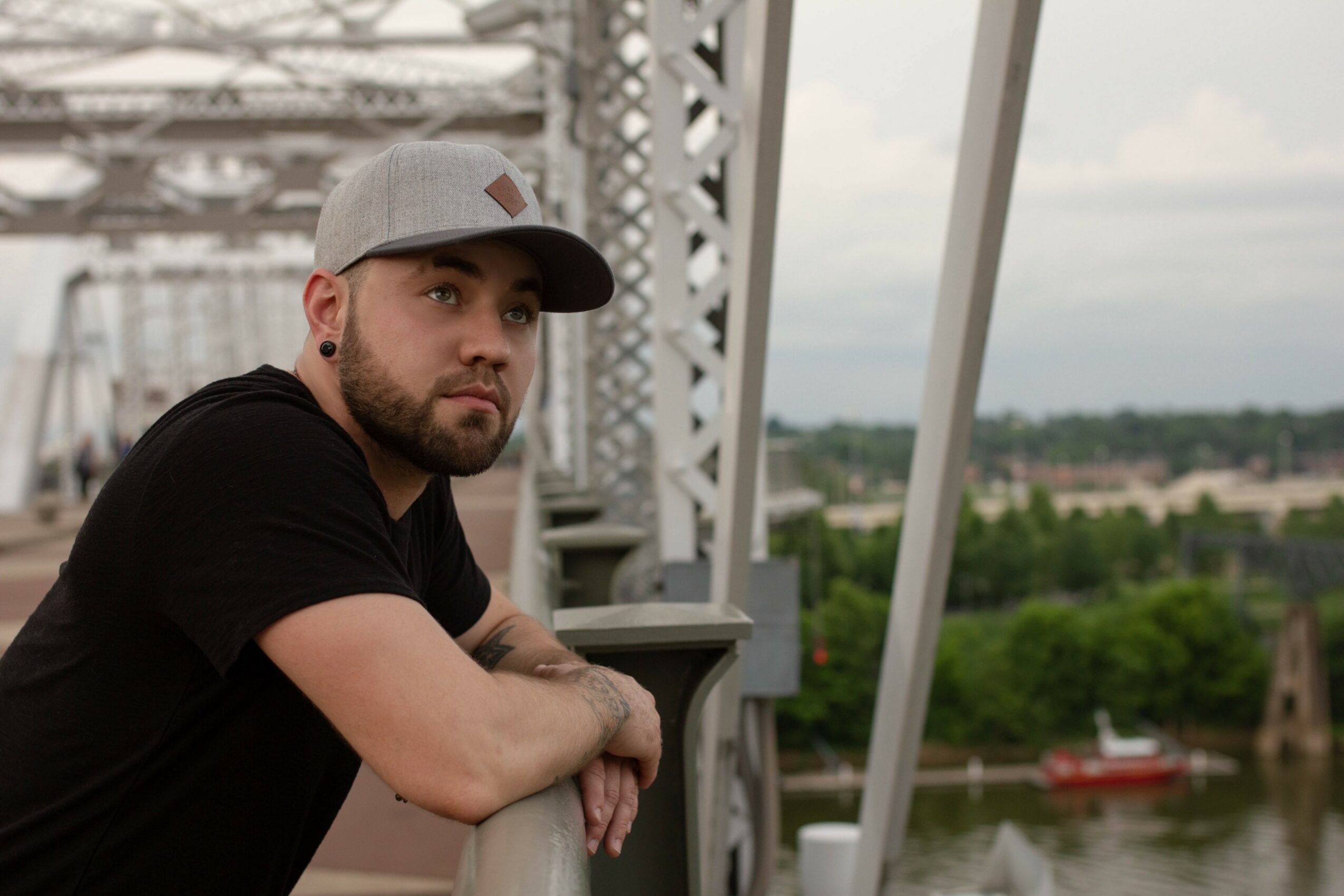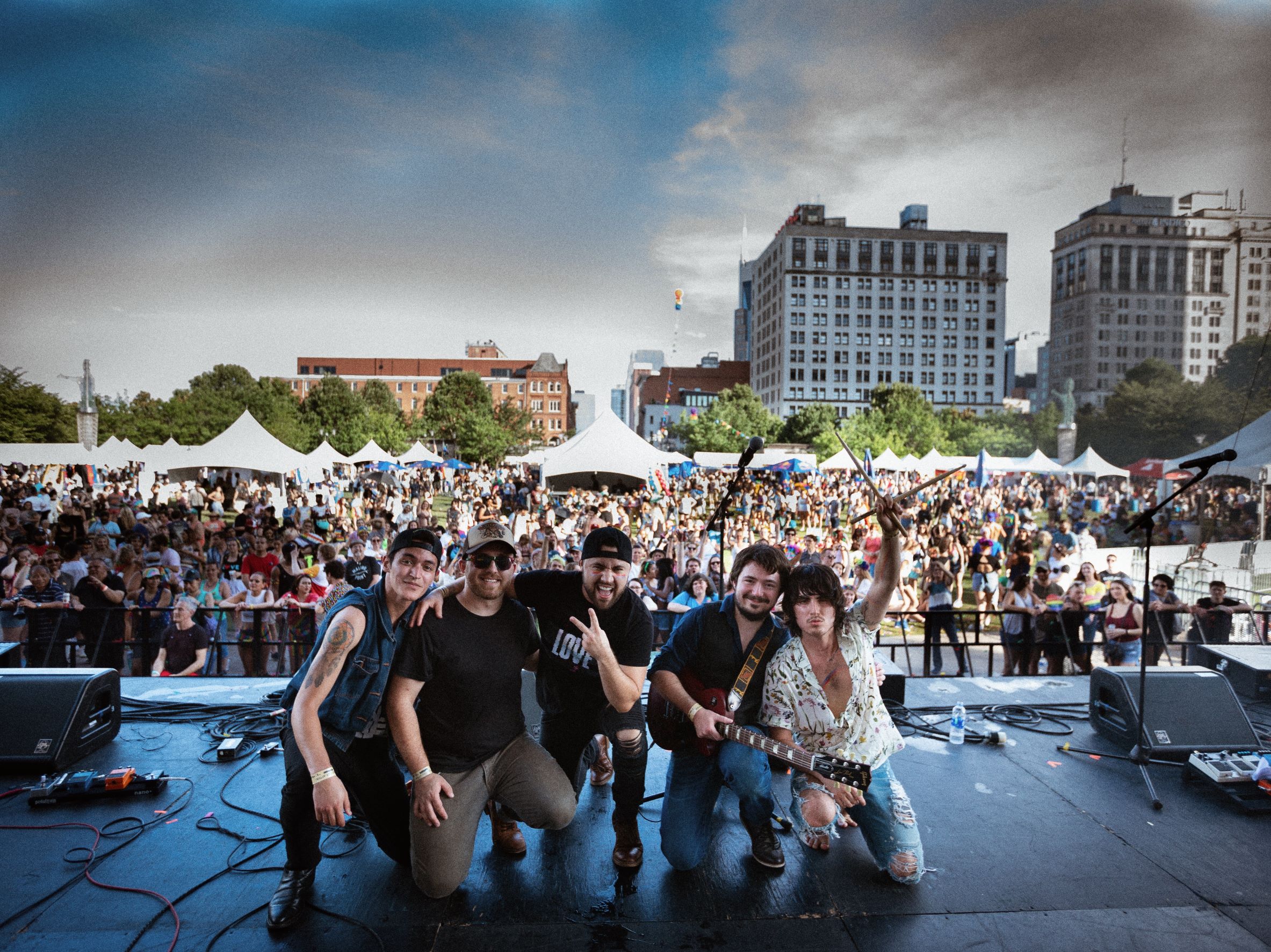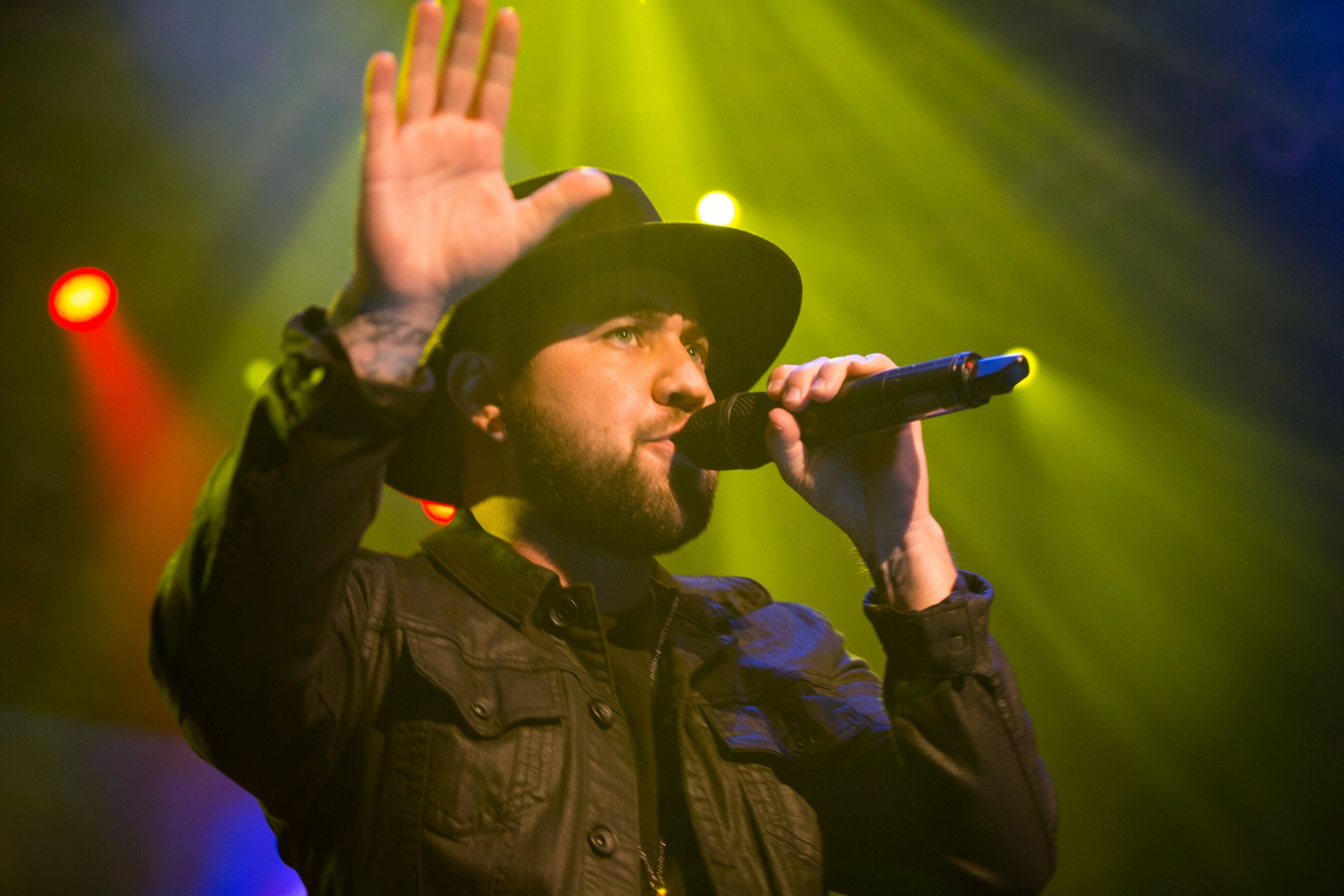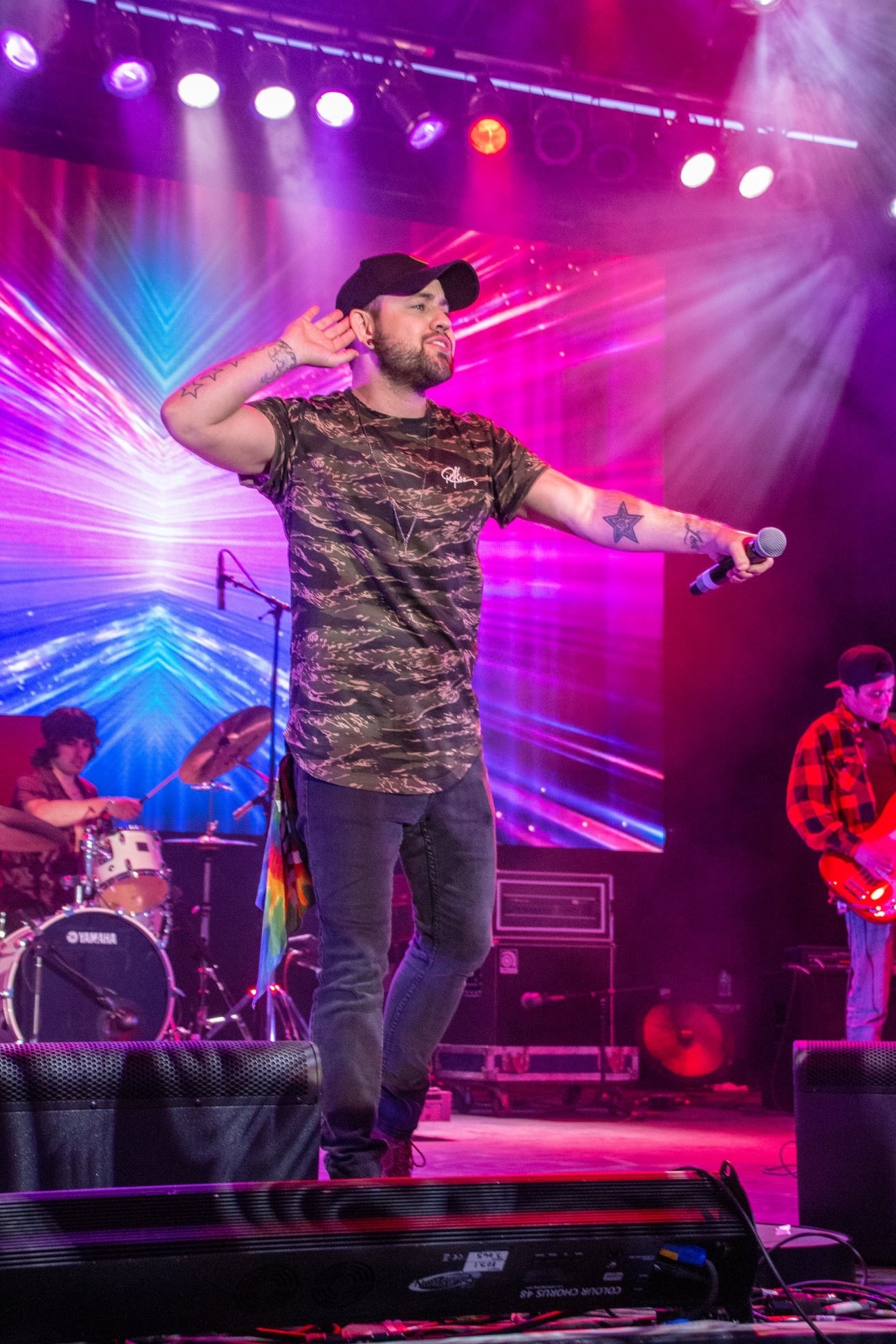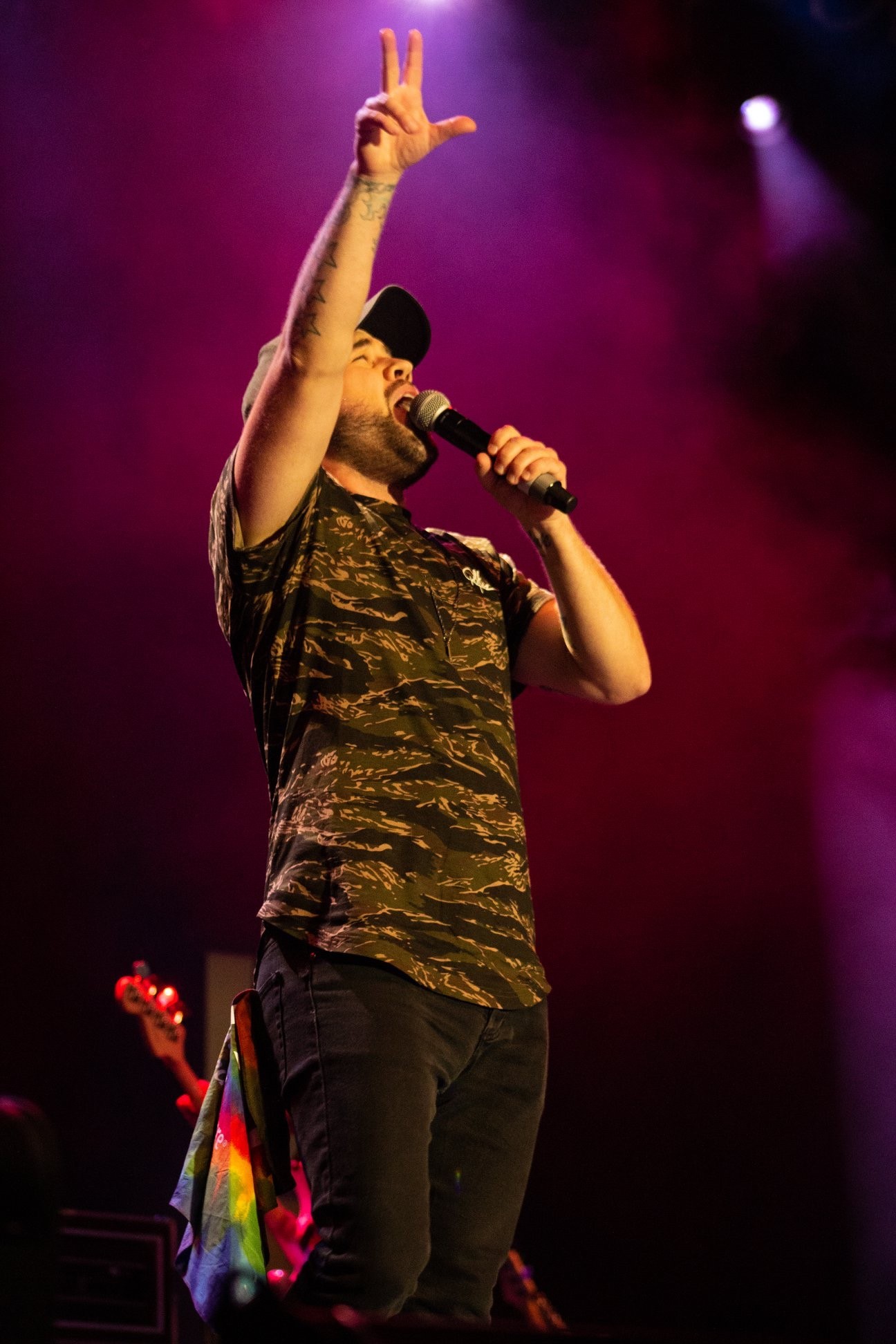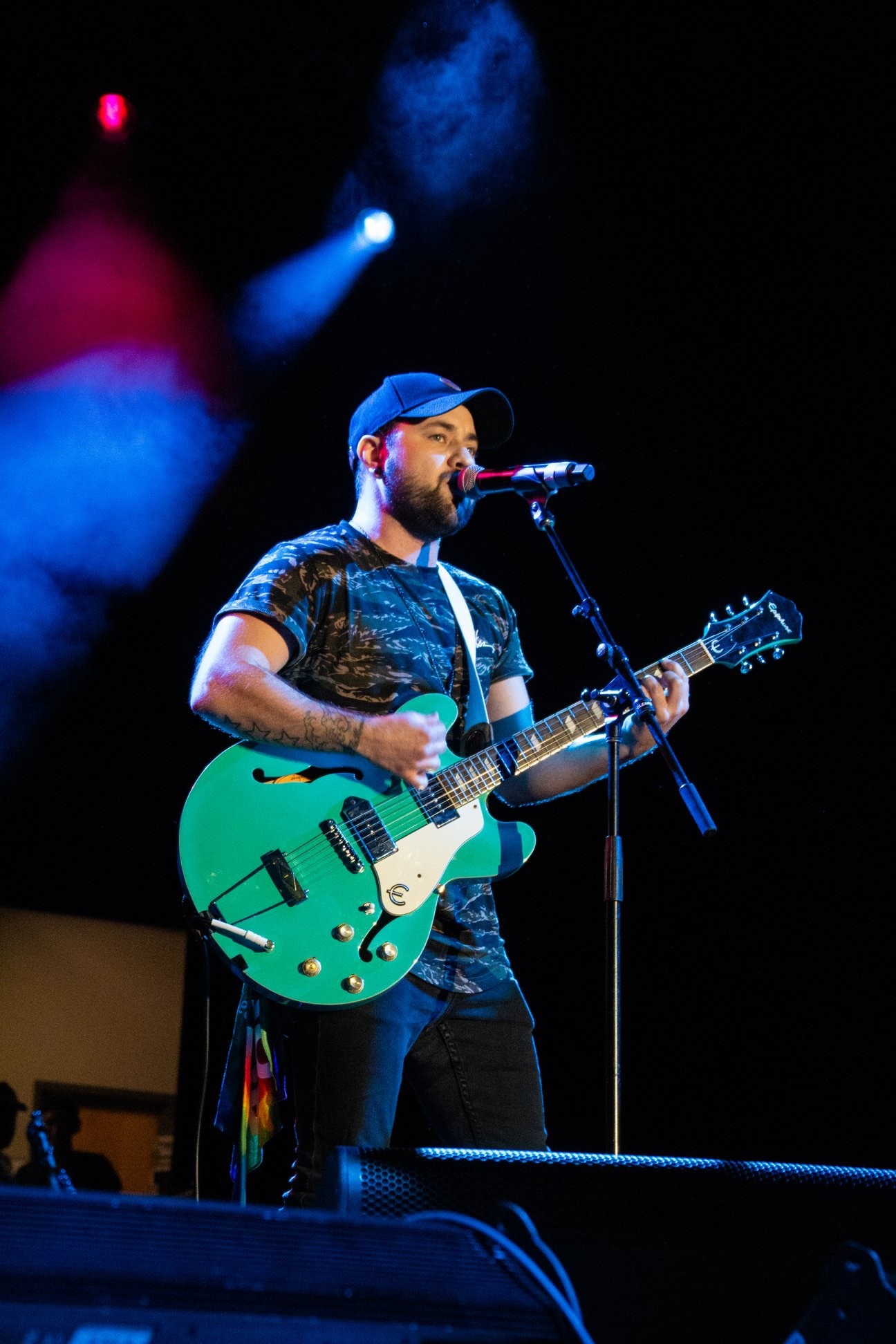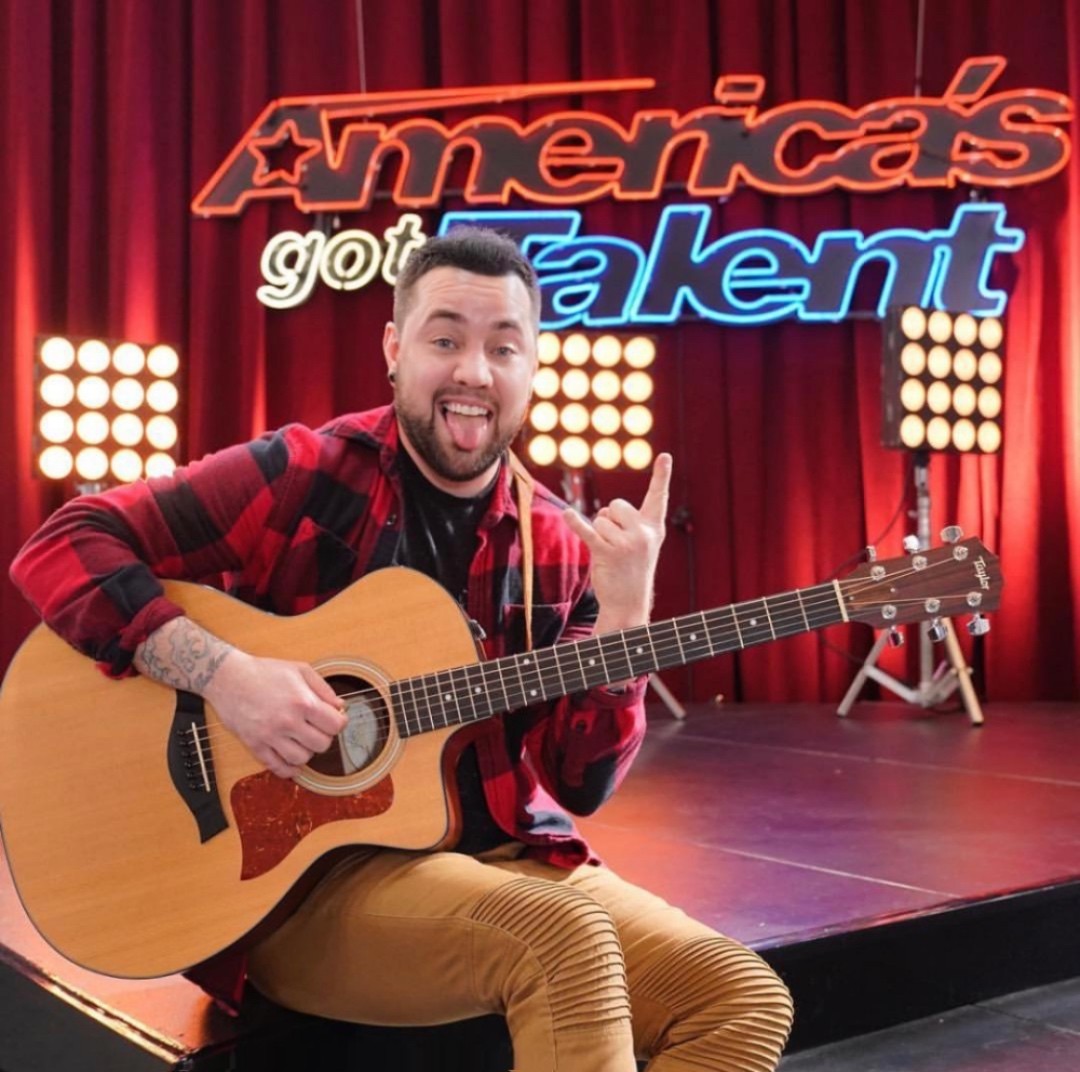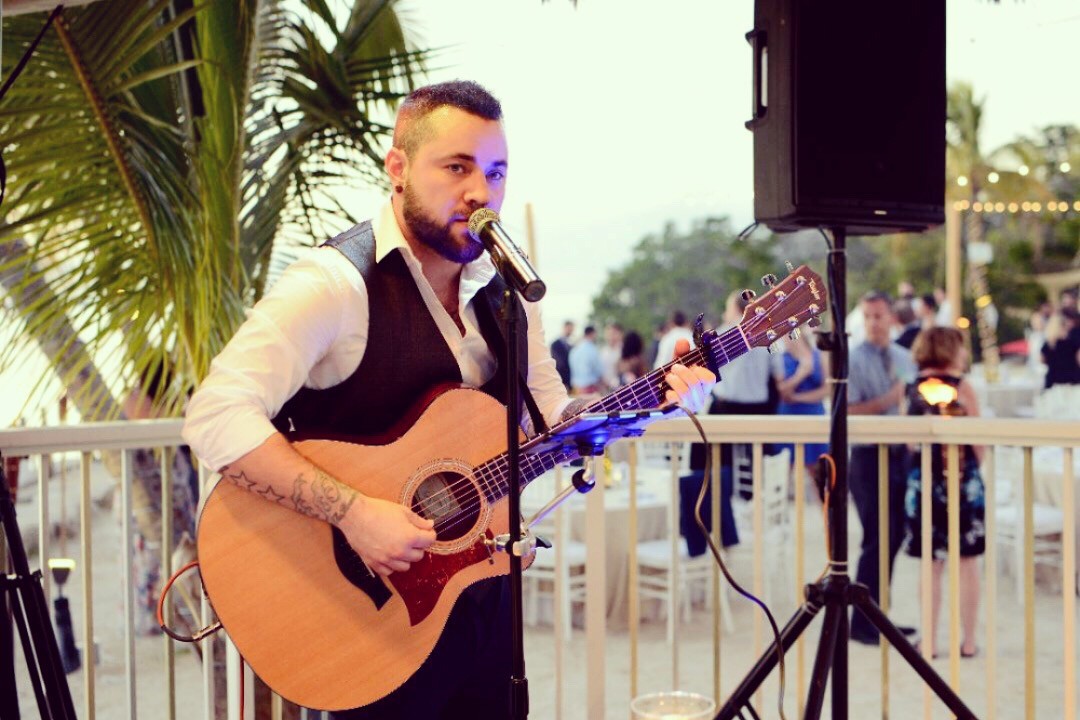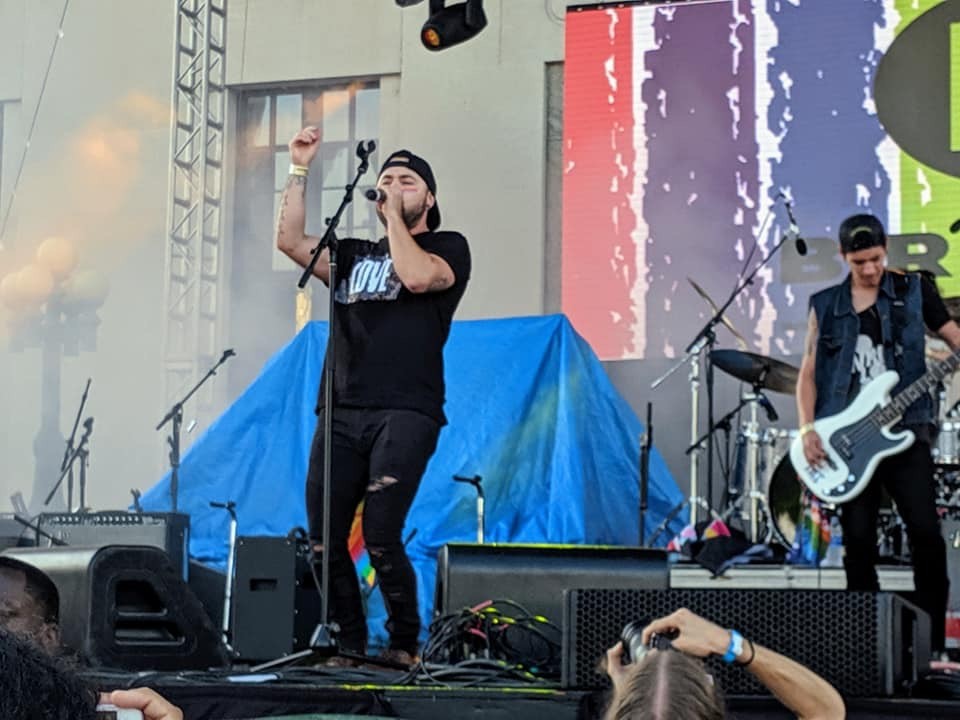 Image Credits
Zardo Nashville Pride, Milwaukee Pride Fest, and Brittany Kay Photography
Suggest a Story:
 NashvilleVoyager is built on recommendations from the community; it's how we uncover hidden gems, so if you or someone you know deserves recognition please let us know 
here.