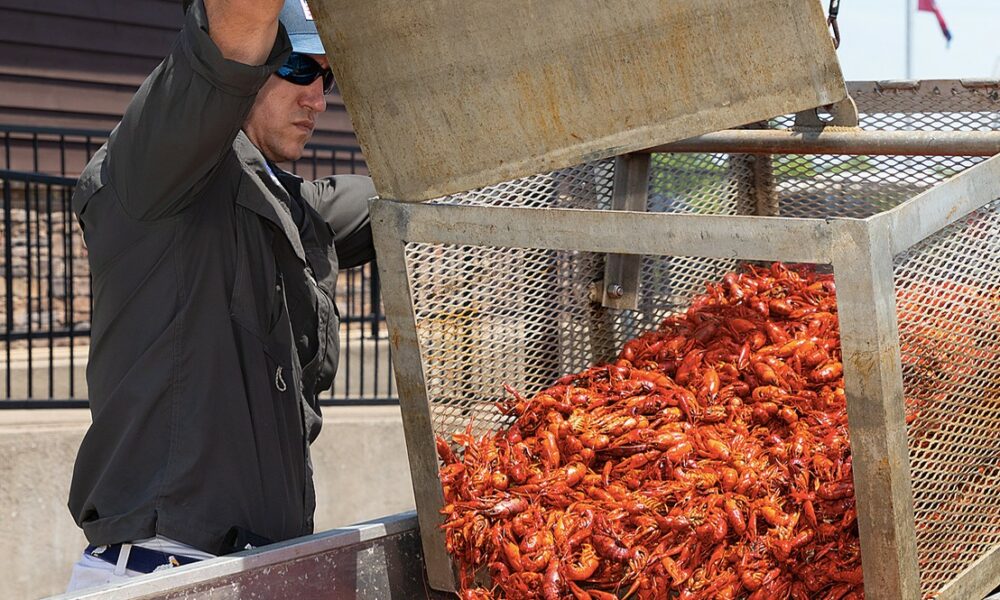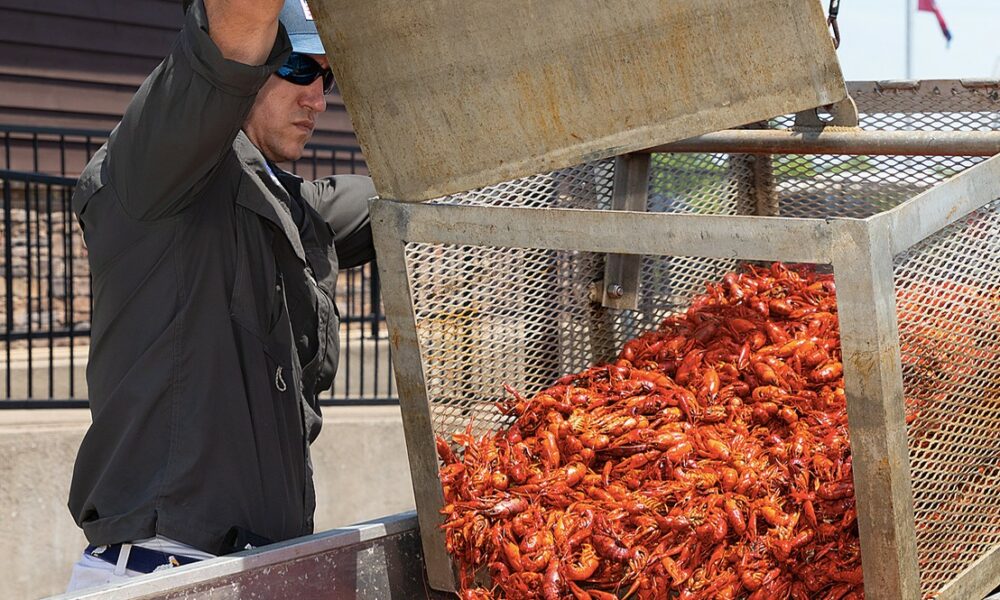 Today we'd like to introduce you to Carlyn Perez.
Hi Carlyn, thanks for sharing your story with us. To start, maybe you can tell our readers some of your backstory.
I was born and raised on a crawfish farm in Plaquemines Parish, Louisiana which is located 15 miles south of New Orleans and nestled on the fertile east bank of the Mississippi River. In the sixth grade I began working for the family business "running" crawfish traps while my father would pay me $0.10 for every pound of crawfish I caught. 10 cents may not sound like a lot but when you're harvesting 2000 pounds a day the hard work can certainly payoff. And make no mistake, it was hard work. 90 degrees on a cool day, working in the direct sun, often pulling up traps that held water moccasins who wanted a crawfish snack, while trying to avoid the big gators and shooing away the smaller ones with the end of a wooden paddle.
My father's goal to build a strong work ethic in me may have backfired as I sometimes would attempt to skip school for work when I hadn't met my desired weekly quota. When he received a call from my teacher about my increased absences he quickly threatened to fire me and ended my dreams of buying myself a car for my 16th birthday. I was stuck with the rusty old work truck for the remainder of my high school career.
After graduating high school, I left the family business to attend The University of New Orleans from 2008-2012 where I found part-time employment for a large seafood wholesaler in New Orleans, LA. A job which obviously came naturally to me. Upon graduating from UNO I took a full-time position at my employers seafood plant as productions manager where I made valuable connections in the seafood industry. I decided to part ways as the productions manager of this seafood company in 2015 when I came to the realization that I was going to move to Nashville, TN. A conclusion that was primarily influenced by the increasing crime rate of New Orleans.
Upon arriving to Nashville I found work as a personal trainer for a brief time. While not exactly loving that job I contacted my former employer and asked if they would be willing to support me if I decided to start my own seafood business. They were more than happy to do so. With encouragement from my former employer turned good friend and a few dollars in my pocked I started South Coast Seafood & Distribution as a wholesale seafood company in 2018. My first year in business was rough…very rough.
After contacting nearly every restaurant in Nashville, having face-to-face meetings with chefs, and ordering hundreds of dollars of samples, only 2 restaurants were willing to do business with me. With a belly full of ramen noodles and plenty extra time on my hands I decided to start reaching out to bars to pitch the idea of doing crawfish boils at their establishments. This was met with far more exuberance than my restaurant sales meetings. To be honest, I'm not entirely sure my little company would have made it through the first year if it weren't for the success we found in convincing bar owners to let us provide and boil crawfish for an annual special event.
I continued chasing down wholesale clients and boiling crawfish for bars for the next year until our reputation grew for having a quality of seafood that wasn't common for the standards of the region. Shortly thereafter the Nashville Junior Chamber called me to express an interest in working together to host the largest crawfish boil in Nashville. An event called The Rajun Cajun Crawfish Boil and an account that I had been chasing since we opened our doors for business. Immediately after hearing South Coast landed the job I proceeded to contact some friends back home for help and they made the drive up to Nashville to assist me in boiling 3,500lbs of crawfish for 2000 guests. Word spread about our boiled crawfish after the event and I was contacted to help with four more large boils including the East Nash Craw Bash.
Toward the end of that crawfish season, I started receiving calls from individuals wanting boiled crawfish, which, was something we did not have the capability to do on the terms of a retail standpoint. After much thought throughout the following off-season I decided to purchase a food truck for retail sales for the upcoming 2020 crawfish season. About a month after spending all the company's profit on a food trailer the COVID-19 pandemic struck at the very start of crawfish season. To say the least, I was nervous.
We had just spend all our money, we were tapping into a relatively unknown market of retail crawfish, and now lost all of our crawfish special event boils due to the pandemic. Fortunately after the lockdown was lifted we saw a tremendous outpouring of support from the local community. Our original plan was to serve everything to-go anyway so our business model didn't have to change. We somehow were able to keep our heads above water for our first retail season and for that I have to thank our customers. We certainly wouldn't have made it without them.
The 2021 season was again met with the realization that we would not be allowed to host any large boils however the good folks at Pennington Distellery were nice enough to host a successful 2000 pound drive-thru crawfish boil that ended with a sell out. Furthermore, our food truck stayed open and again our retail customers kept us afloat. Last crawfish season we sold approximately 30,000 pounds of both live and boiled crawfish while our wholesale customers also saw a boom in business and ordered live crawfish that totaled about 1/2 that.
To say the least, I am eternally grateful to the residents of Nashville for keeping us afloat in a time that saw a lot restaurants fail and it's my belief we would have failed if I would have made the decision to open a brick and mortar instead of food truck. The relatively low start-up cost and to-go option allowed us to make enough money to cover our costs and weather the Covid storm. What started as a complete wholesale seafood business, meaning the procurement of seafood from all over the country, has now turned into a strictly Gulf seafood business. While this doesn't happen often, when someone does recognize me on the street I'm met with "hey, you're the crawfish guy!" Something that I must say feels good considering how the whole journey started. It's certainly a title that fits my roots.
Currently, we sit face-to-face with our next obstacle – Hurricane Ida. Our crawfish ponds took quite the hit during the hurricane which led to water overtopping the back levees that protect our ponds from saltwater intrusion. Crawfish can only withstand a certain amount of saltwater and we've seen a significant dead-loss for this years upcoming harvest.
However, we remain hopeful that our crustaceans have quite literally weathered the storm and if not we've networked with other pond owners in the area as a back-up plan to hopefully not sink in the aftermath of the hurricane. Fifteen miles south of New Orleans is a tough place to call home and I often get the question – "Why does your family still live there?" Undoubtedly a tough question to answer to someone who has never seen the orange hue of a marsh sunrise or caught a limit of redfish in 30 minutes. I wouldn't expect someone whom has never plucked and shucked an oyster from the bottom of a marsh to see why it's worth living there nor would I assume someone whom has never caught an alligator to understand why a hurricane isn't really that scary. In short, the best answer I can give is that there really is no other place on earth like south Louisiana.
Can you talk to us a bit about the challenges and lessons you've learned along the way. Looking back would you say it's been easy or smooth in retrospect?
The struggles of the 1st year of business – finding clients who are willing to purchase from a new company, figuring out the best way to go about business, which avenues to take, which customers to pursue, knowing which doors are closed for good and which ones you can still get your foot into.
The struggles of the seafood industry – having to pay for and test products to understand the quality of seafood each supplier brings to the table. What do they carry that is exceptionally good and what is just average?
The seafood industry has a notoriously dirty reputation – Can you trust what these suppliers are giving you? Can you trust that they won't try to start a business in your region to cut you out?
Competition in the seafood industry- again, very cutthroat. Competition bad-mouthing you. Spreading rumors that you don't actually own crawfish ponds. I've even had my email hacked where my competitor's logo was on my email signature.
The struggles of natural disasters – Red Tide in Florida oysters, freshwater diversions in Louisiana that shut down oyster grounds, hurricanes that decimate the local fisherman's boats as well as potential harmful effects to local seafood populations and harvest numbers.
Uninformed buyers knowledge – anyone not accustomed to the Gulf Coast and how weather can affect pricing sometimes found our prices high. In a nutshell, most people don't understand that when the gulf coast has bad weather it will in-turn yield lower catch numbers, not as many boats will go out, etc. All of which will drive prices higher. Something a uninformed buyer will perceive as a seller price gouging. Our customers aren't the only ones paying higher prices…we obviously have to as well.
Thanks – so what else should our readers know about your work and what you're currently focused on?
We specialize and are known for our quality of fresh and live gulf seafood but our most sought after product is live and boiled crawfish. We have always had a reputation for having the best quality of crawfish in the area but have really gained notoriety for our refusal to cut corners or deliver a subpar product. We never buy seafood from someone we don't know personally and always inspect every shipment before offering it for sale to ensure only the highest quality is delivered to our customers.
Furthermore, unlike many other crawfish suppliers, we honestly and completely own our crawfish ponds. We have biologists from Louisiana State University that come to annually access the health of our crawfish. They give us advice on what to plant, when to plant, and how to plant certain vegetation that has the most nutritional value for crawfish that both accelerates growth and produces a clean, firm, white meat. We have distinguished ourselves from the competition by having deep ties and decades worth of knowledge in the seafood industry.
We know what to look for when examining a product to identify level of freshness and wholesale dishonesty in the form of species mislabeling that is, unfortunately, a growing stain on the seafood industry. For example, most people can't tell you the difference in a Red Swamp Crawfish vs a White River Crayfish or what a Gag Grouper skin-off fillet is supposed to look like compared to a Warsaw Grouper skin-off fillet. In essence, we are doing our absolute best to change the perception of the seafood industry from untrustworthy to someone you can trust.
We'd love to hear about how you think about risk taking?
I'd like to consider myself a calculated risk taker yet I took a big risk in buying a food trailer for retail sales and entered into an avenue of seafood business that I admittedly knew little about. Furthermore, I unknowingly opened the retail side of business right before COVID hit in the height of our busy season. It was a huge risk that jeopardized the success of the company however I'm happy to say it was for the best. We've seen more of a profit from our retail sales than of our wholesale side of business for the past two years.
Pricing:
Live Crawfish: $4.25-$3.00/lb
Boiled Crawfish: $7.99-$5.00lb
Fresh Gulf Shrimp: $10 – $14.99/lb
Boiled Shrimp: $17.99/lb
Boudin Stuffed Chicken: $25
Contact Info: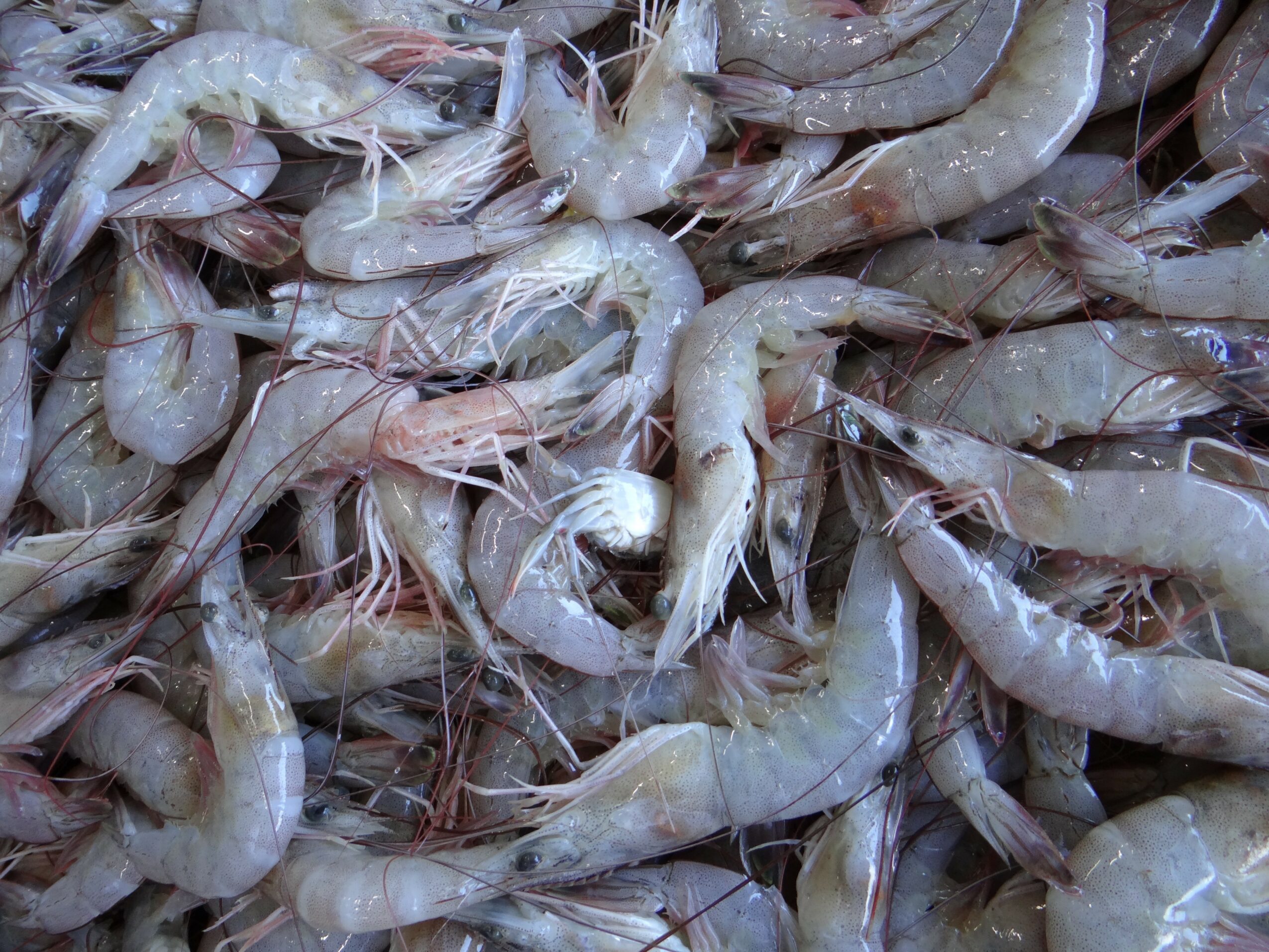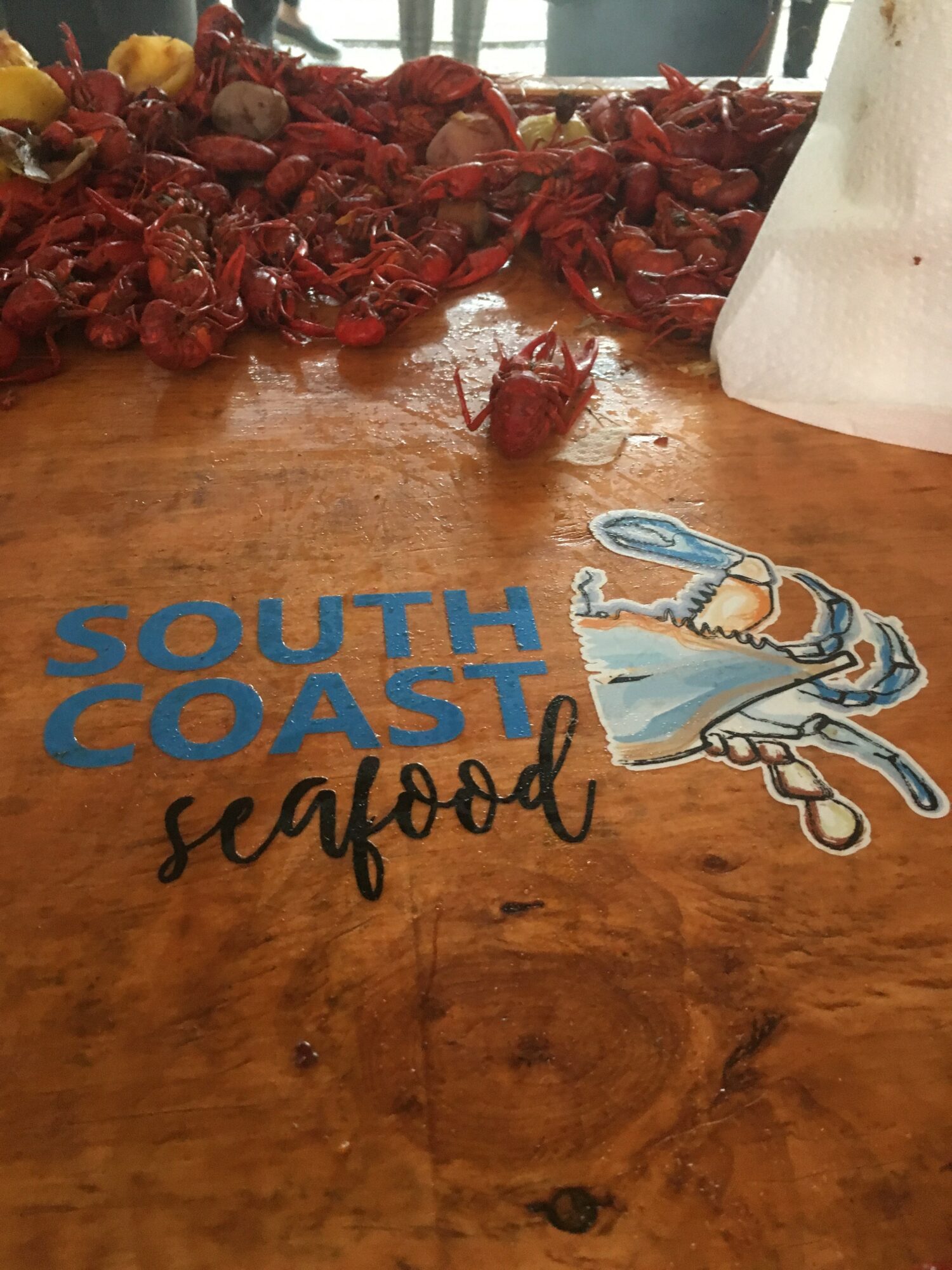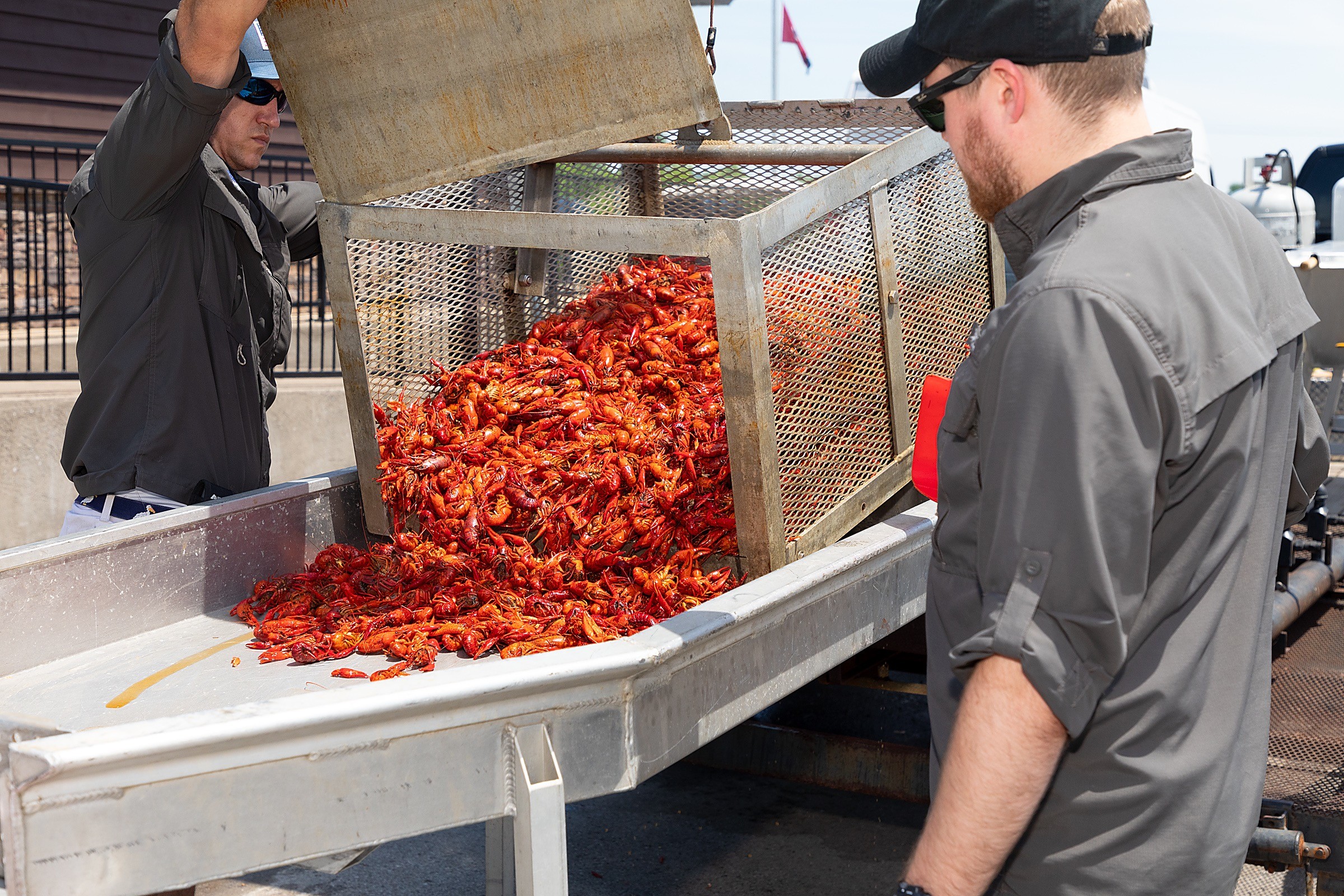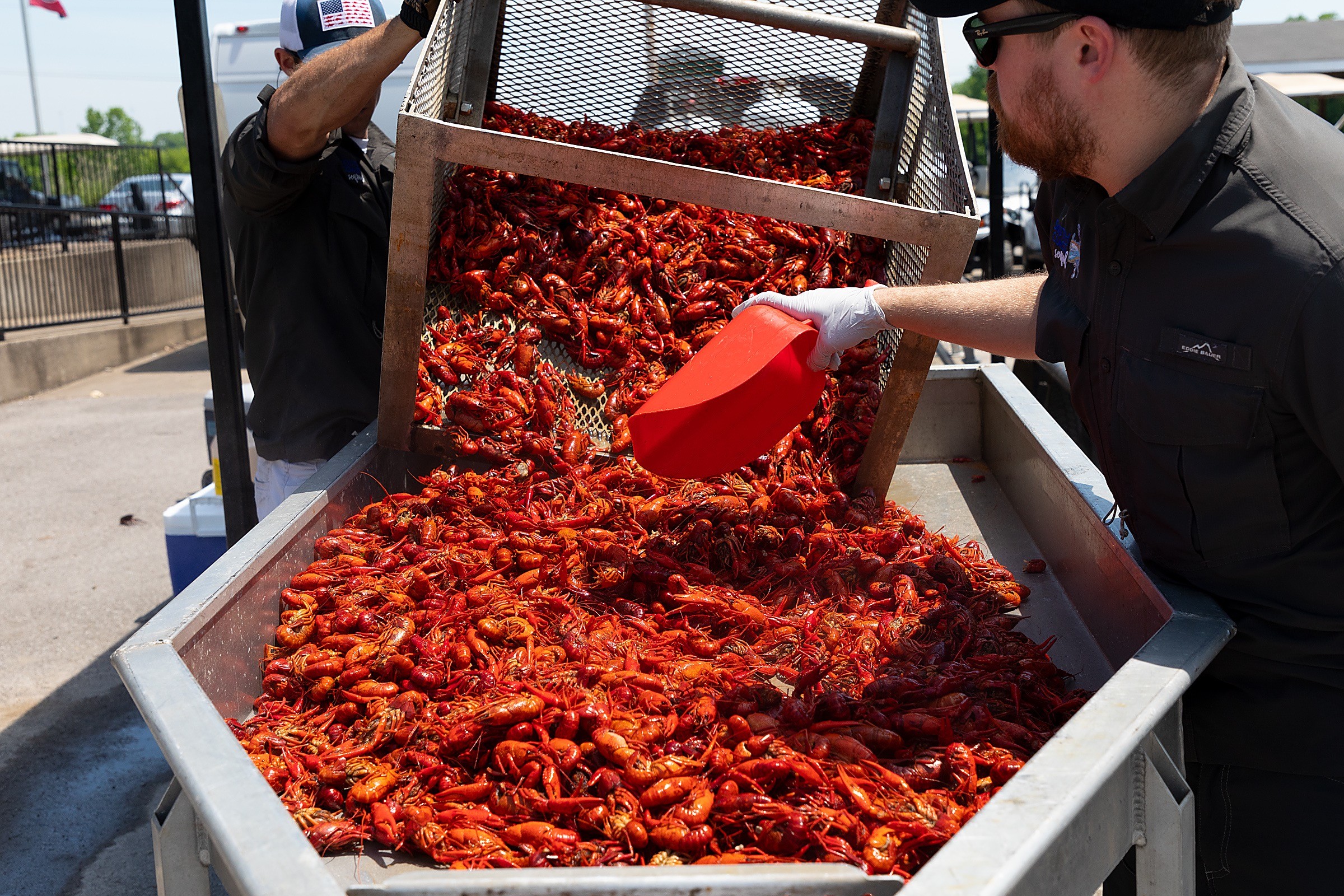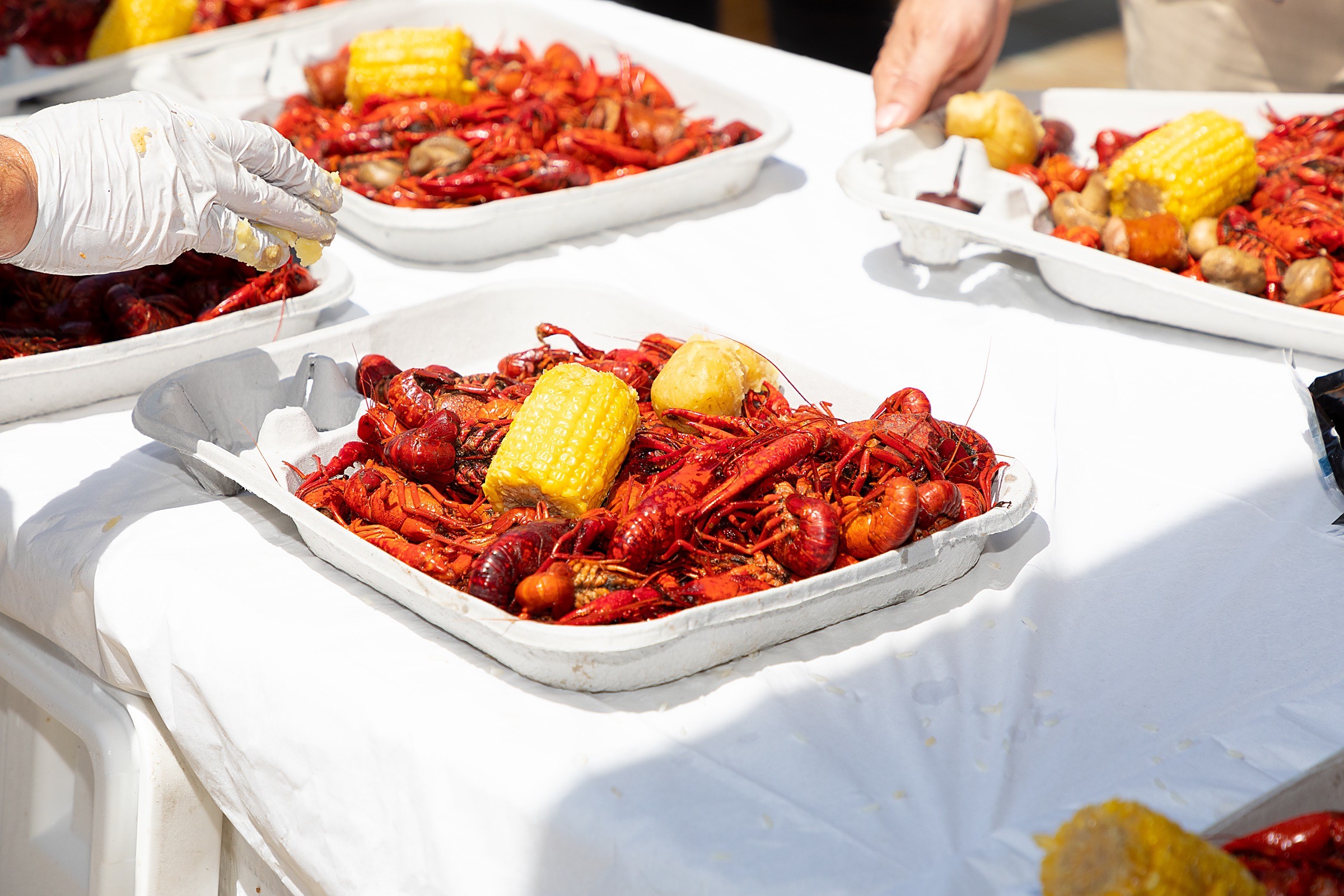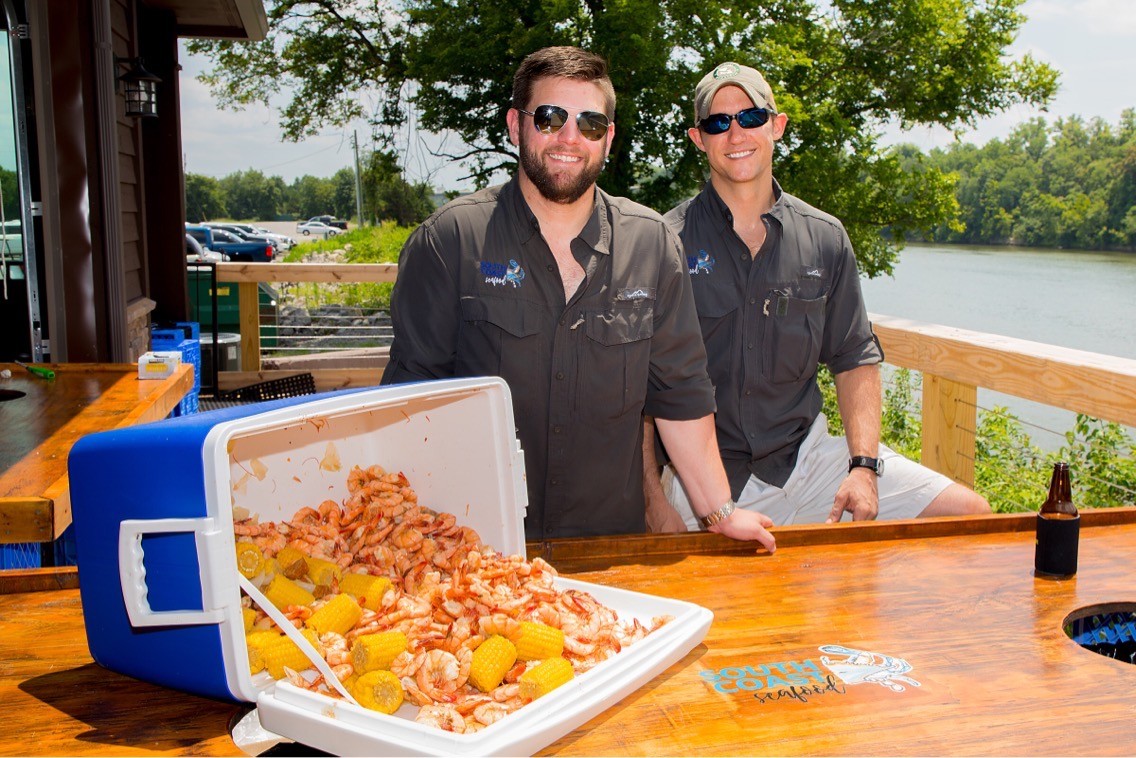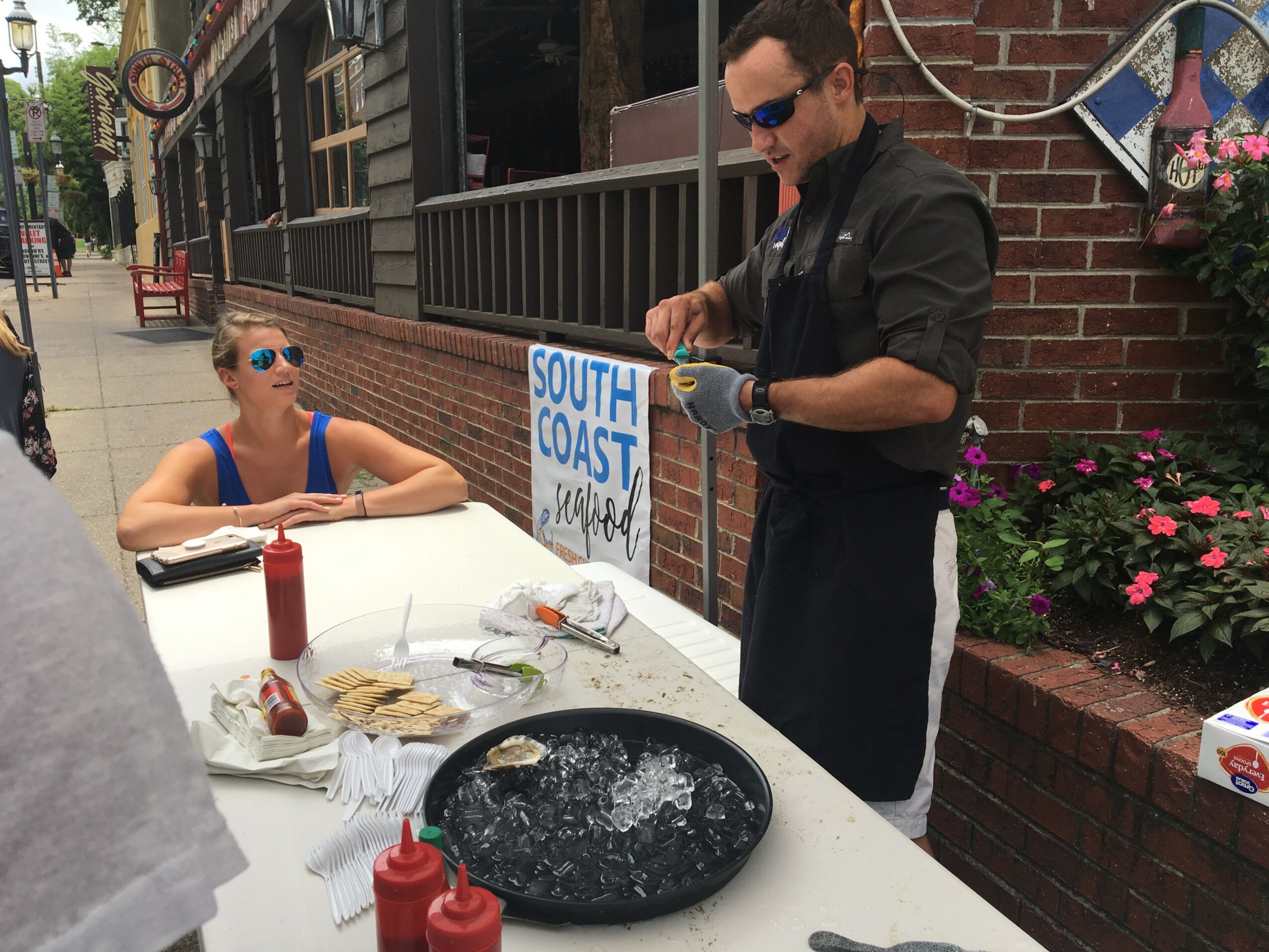 Image Credits
Kyle Horan
Suggest a Story:
 NashvilleVoyager is built on recommendations from the community; it's how we uncover hidden gems, so if you or someone you know deserves recognition please let us know 
here.