Today we'd like to introduce you to Carson Phillips.
Hi Carson, we appreciate you taking the time to share your story with us today. Where does your story begin?
I have always had an interest in creating just in general. Ever since I was little, I wanted to have something in my hands and figure out how it worked or tear it apart to make something else. My grandmother, who I called "MamaLinda," was one of my biggest inspirations. She had a love of nature and fantasy connected with my sister and me. She had an art room where my sister and I would use my grandfather's shirts as smocks and just let us paint what we wanted, which usually was something unbelievable.
It wasn't until college that I took my art seriously. Until then, I mostly drew and painted things I liked from TV shows and movies because I never truly had an art class that taught me the tools of the art world and how to recreate images I liked. My high school art teacher would be another inspiration, but not in the way you think. She was ready to retire and let people do whatever they wanted, including plagiarism. I called her out on one occasion, and in my mind, I wanted her job because I cared more about how art affects people. She has long since retired, and I will thank her for at least showing me how passionate I was about art.
Then I moved on to Columbia State Community College, where I met my first mentor Clifford Gordon. He taught me the basics of art and how to be confident when creating and looking at art. His critiques were famously brutal, but in the end, they taught me how to stand up for my artwork and also be able to reflect on what I could have done better.
I had truly blossomed as an artist when I moved to Athens State to pursue my bachelor's for my Art Education Degree and met the most awesome Professor Jamie Adams. I would not be where I am today without the opportunities that he has given me. During my first semester there, he put one of my ceramic pieces in a show with his work, then told me about the Passages mural collaboration, which is still on the square in Athens. Al, and throughout all his classes, has always advised on the things you don't think about until it's too late.
I began doing the drawing, and oil painting commission works in the Fall semester of 2020 and has learned so much since then about how much I enjoy drawing and painting portraits. Portraits are my go-to favorite when creating artworks, especially ones that carry super complex emotions or are even seen as silly. I love those fleeting moments that can only capture in an instant, which is where I am now. I am currently contracted to help with a mural with around 170 portraits and take commissions for more than just portraiture because I still desire to explore all the different ways to create something cool!
Alright, so let's dig a little deeper into the story – has it been an easy path overall, and if not, what were the challenges you've had to overcome?
I have been blessed with my journey of all my support from my family, friends, and colleagues. I can say that I have not had too many bumps in the road, but I have still had definite bumps. The worst time for me was the Summer of 2018 when I experienced the death of my step-sister and my grandmother, both caused by cancer, within a month of each other. It was challenging to do almost anything, but I realized I could show my love for them through what I make. I carry aspects of them within me and show those aspects through even just the act of creating because they were both artists at heart.
My other struggles have been mostly stress management. Life is stressful on any journey, and I have slowly learned what works for me. The most valuable things are when to ask for help and when to say "no." These were both super hard to learn because it comes from a place of not wanting to fail or look like you don't know what you are doing. Then I had to realize that I could not do everything and needed to be able to let go of that control and allow other people to help or have an opportunity as well.
Appreciate you sharing that. What else should we know about what you do?
The work, I feel, is still figuring out what it wants to be. I have so many aspects that I love to explore that I find myself making so many things, but ultimately what I have found in my work is that I have an affinity for fantastical or narrative, story-like concepts.
I am mostly known for my portraiture or creating images of the human face and the wild expressions I use to show fleeting human expression. I specialize in charcoal and oil painting when I create these portraits because charcoal makes you focus on the expression and creates an atmosphere that puts the portrait in memory or some other ethereal place to capture that moment. Oil painting lets me add textures and colors that charcoal does not have, which adds to a more idealized moment because the brush strokes and use of color add some form of fantasy aspect that takes the portrait out of reality and ascends to that moment in time. I accept custom commissions for my portraiture. I also love helping others immortalize their precious moments because everyone has moments that mean a lot to them, whether serious or playful.
I also have a deep love for ceramics. I am still at the beginning of my ceramics journey, but I love throwing ceramics on the wheel because I love the concept of how you can create something from this wild method. While throwing, I feel a connection with the act of creating, and it almost becomes spiritual because of all the senses it utilizes during the process and the cohesion you have to have with your body.
I am proud of my recent work focusing on European Folklore and Mythology. Six oil paintings depict creatures or characters from the different realms of fantasy, folklore, and religion in Europe. I am most proud of this because I stepped out of my comfort zone and pushed my skills to paint what I saw and create outside of a reference to make something completely unique. Folklore and Mythology also have certain characters that are already popular in media, and I wanted to create artworks that show love to those that are not as famous. It also feeds into my roots from childhood of my love of fantastical stories.
I am also proud of the mural work I have done recently with a Veterans mural in Athens, AL, that depicts 170 portraits of veterans, and I am just astonished by the progress we have made on it this summer.
How would we have described you growing up if we knew you were growing up?
I was a nervous little child growing up, honestly. I was scared of a lot and scared of trying new things. As I got older, I loved learning, especially about dragons, fairies, and cool things that could exist. I enjoyed reading books and playing video games because they sent me to a world I did not have to be scared of. I loved the worlds and the creatures within them and their meanings. I eventually grew more confident and became more quirky and outspoken about the things I liked and tried to express those interests through my clothes and hair and, of course, I had to draw all over my things to show how much I liked them. Through it all, I am happy with how I grew up. Because of the support, I did get from my parents with my interests and the inspiration from my grandmother.
Pricing:
Charcoal Drawings $20 per hour: Range 1-10 hour drawing + $50 over size 11″x15″ + $100 over size 20″x30″
Oil Painting $30 per hour: Range 5-20 hour painting + $50 over size 16″x20″ + $100 over size 30″x40″
Contact Info: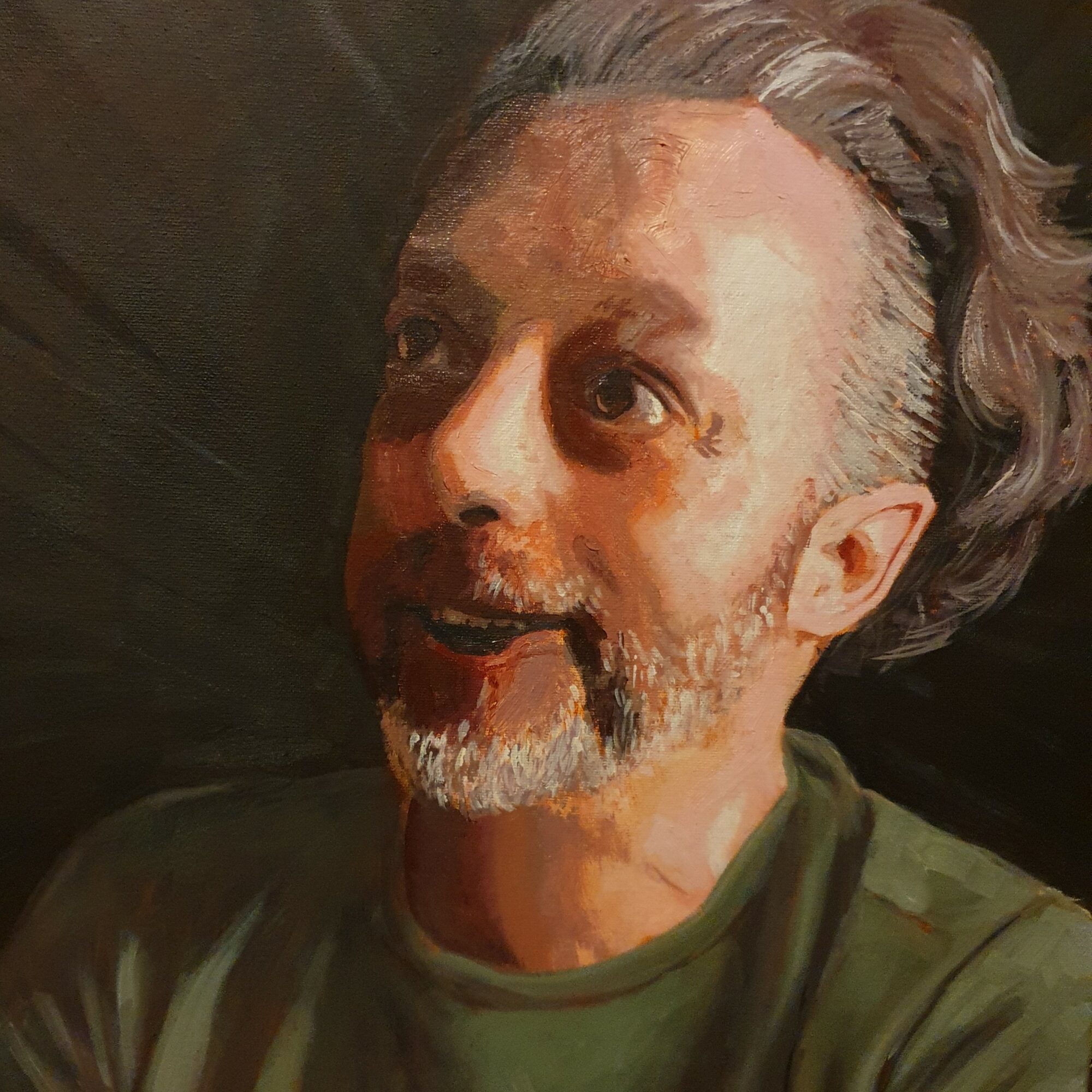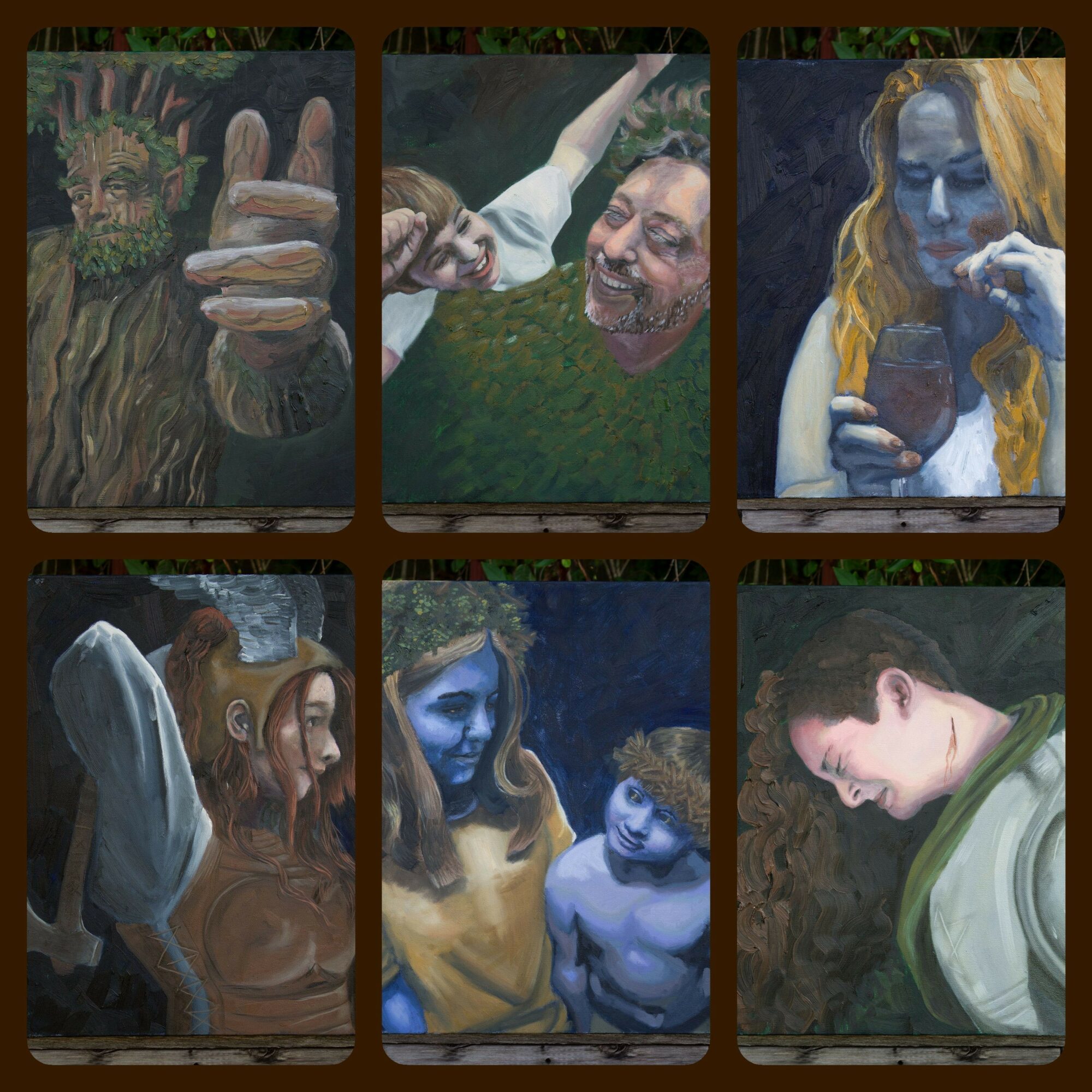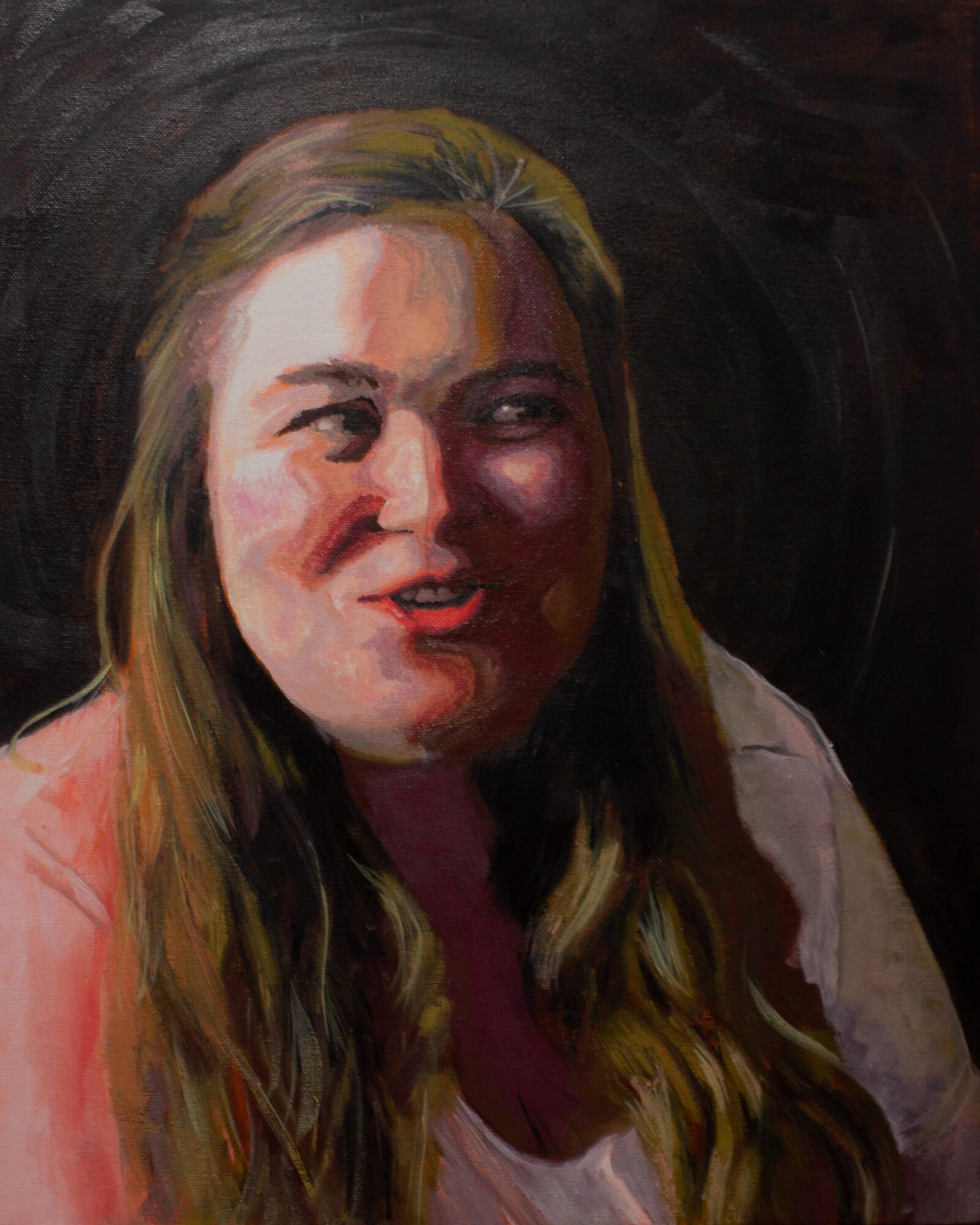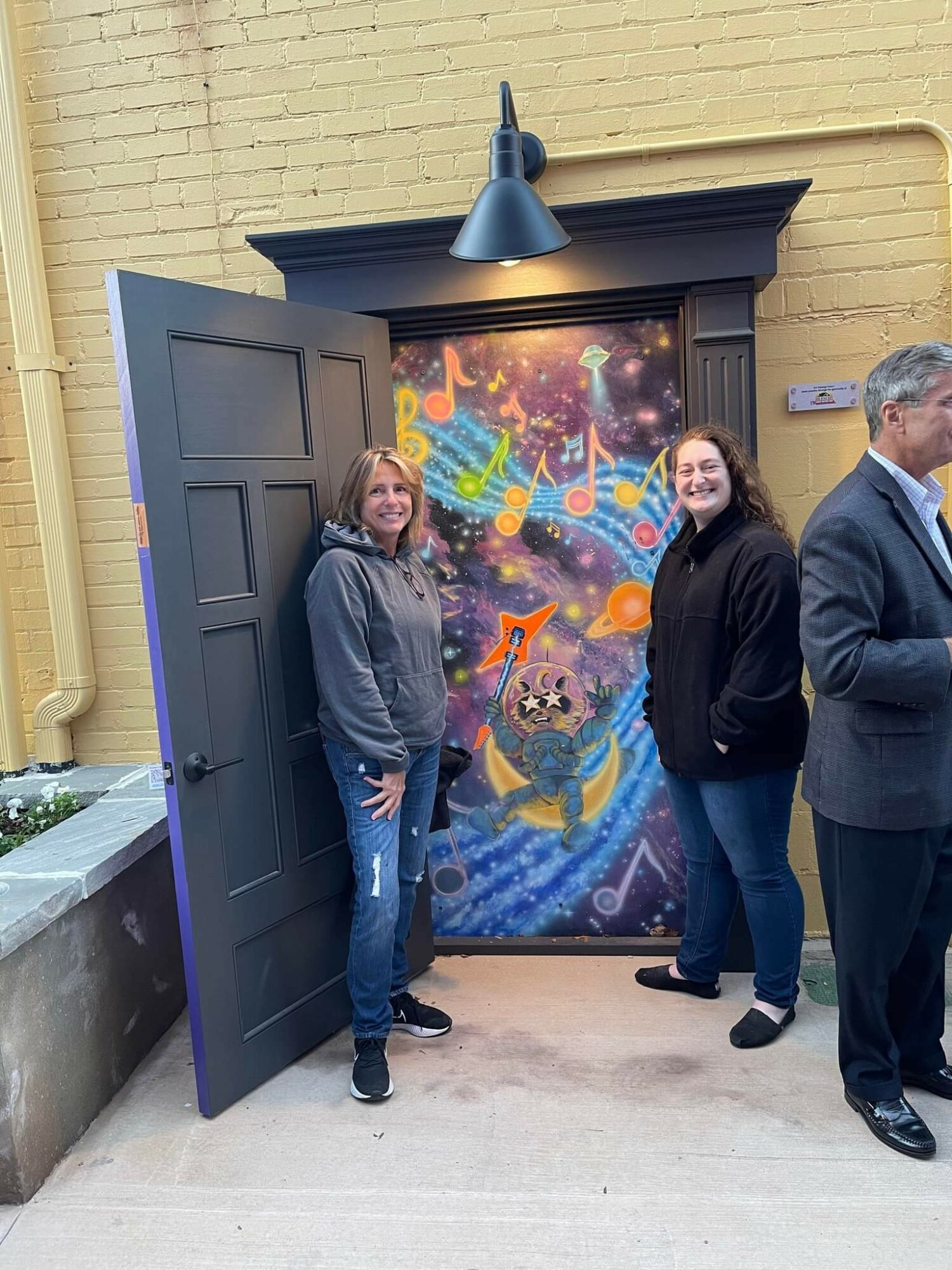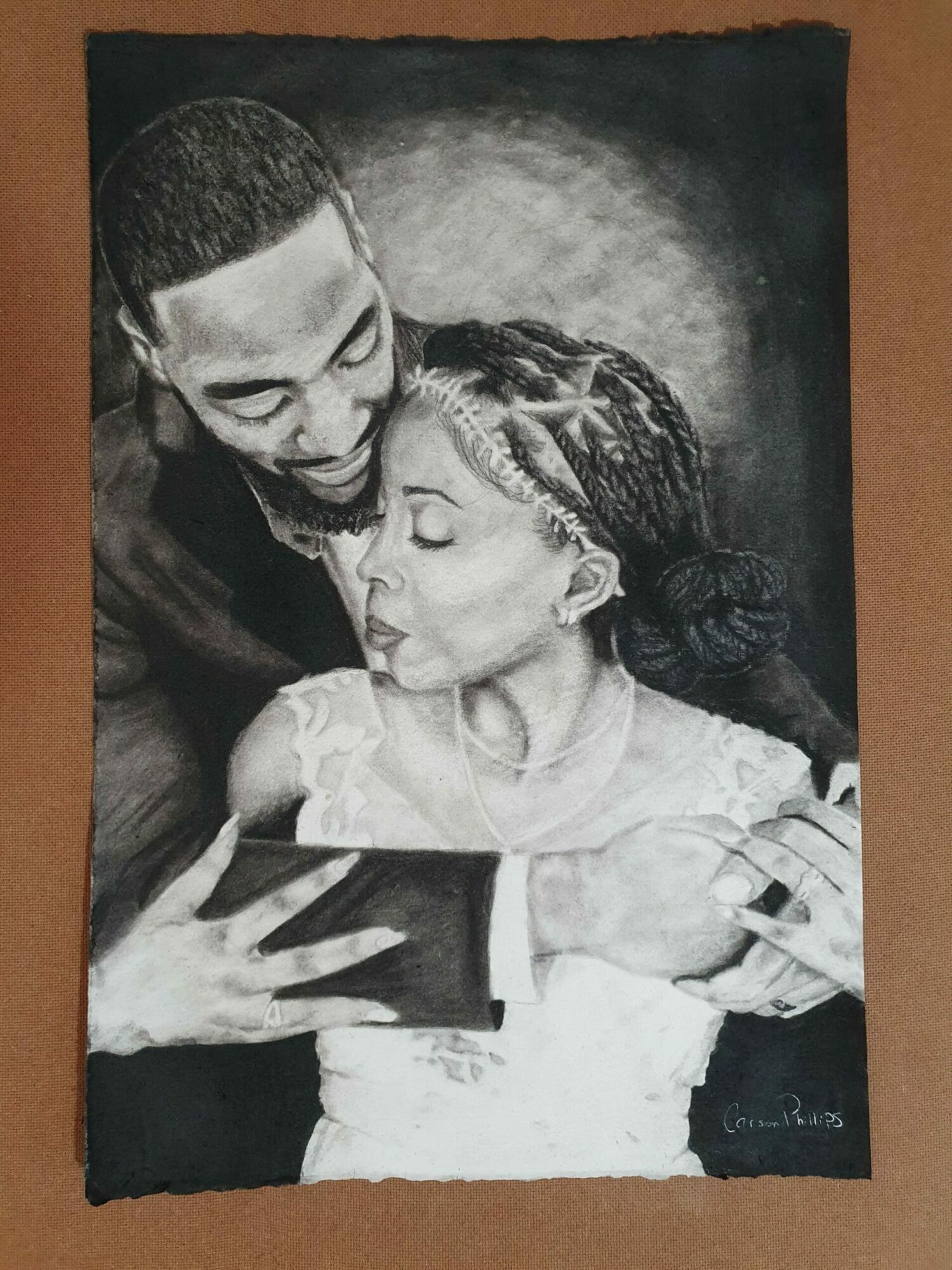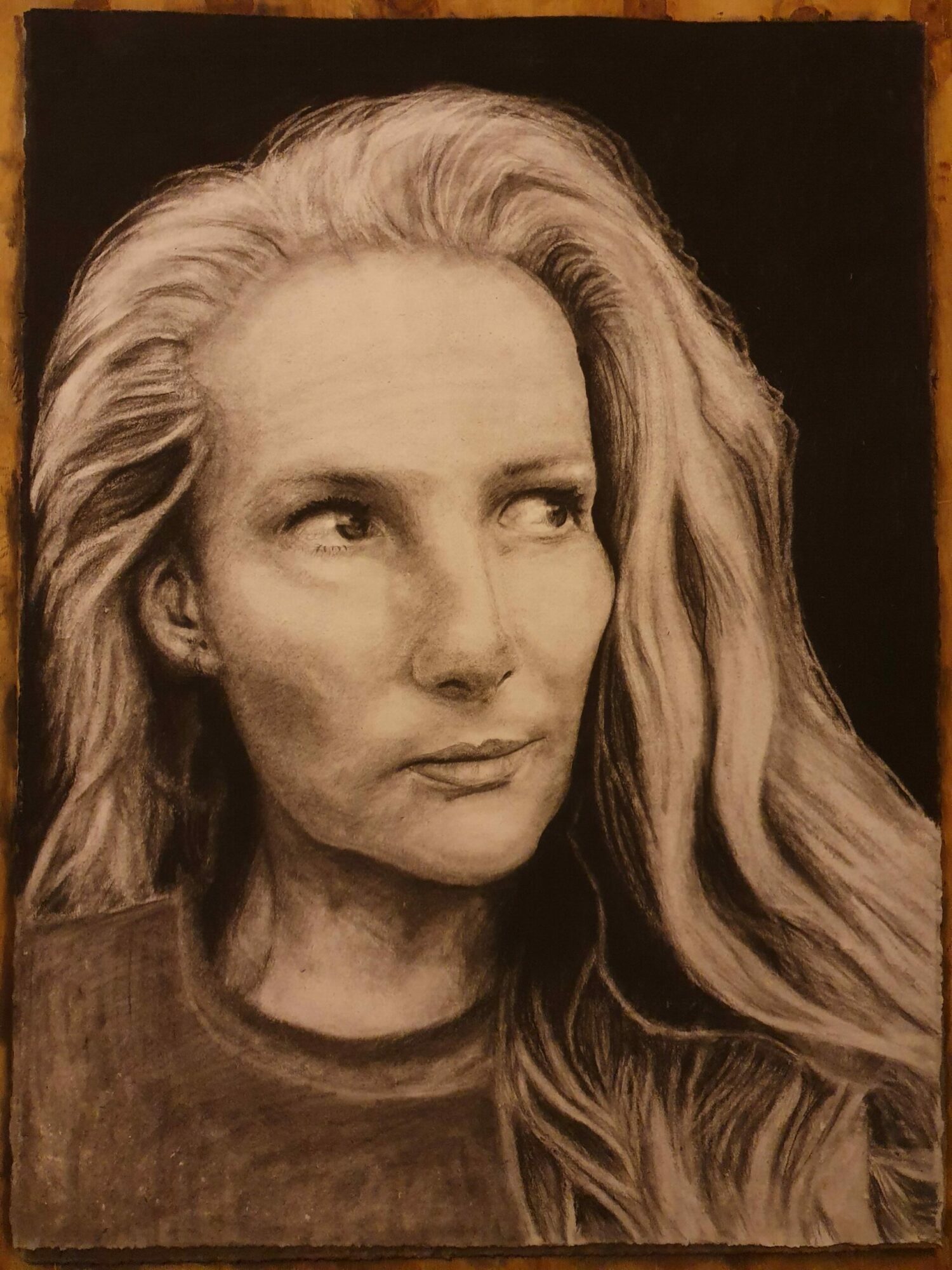 Image Credits
Carson Phillips
Suggest a Story:
 NashvilleVoyager is built on recommendations from the community; it's how we uncover hidden gems, so if you or someone you know deserves recognition please let us know 
here.