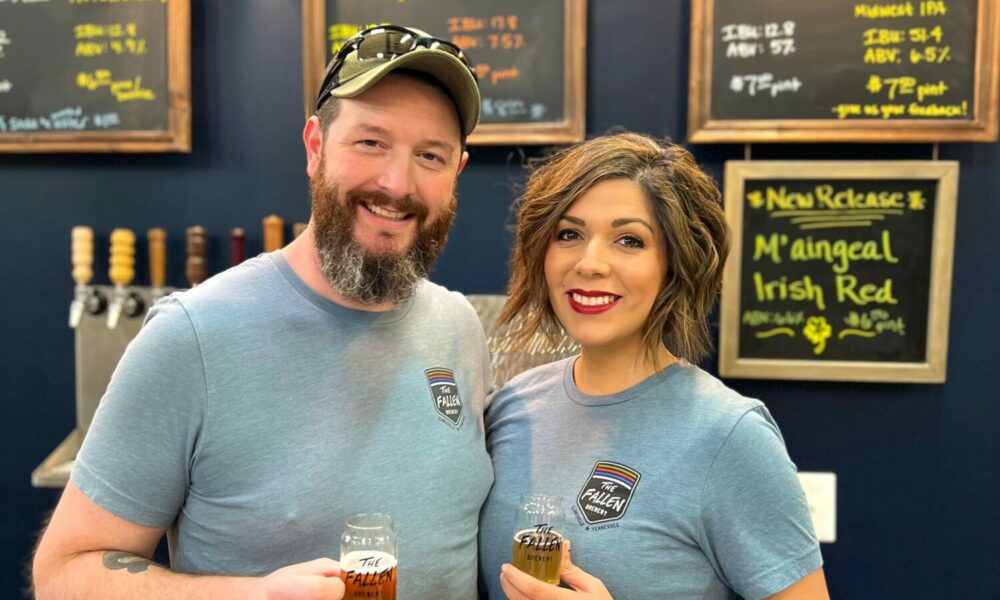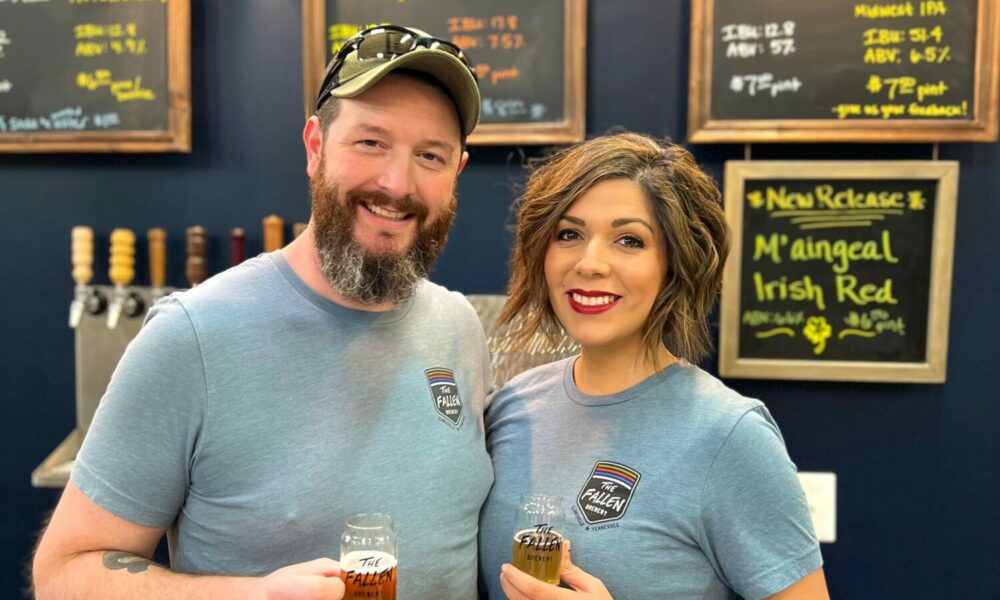 Today we'd like to introduce you to Heather & Nathan Manese. Them and their team share their story with us below:
The story of The Fallen Brewery began before Nathan and Heather Manese ever met. Nathan had a dream of opening a brewery after the realized his passion for home brewing and he could create a craft beer that everyone enjoyed. The name of The Fallen Brewery comes from their collective deep respect for those who have paid the ultimate sacrifice through the military or civil services.
A brewery is a place where those heroes will never be forgotten and whose memories will always be honored. At the time, Nathan was on active duty military with the 160th Special Operations Aviation Regiment and as luck would have it, he was faced with medical issues related to his lungs that were going to force him into medical retirement from the military. In April of 2018, and shortly before his retirement, an opportunity fell into his lap to take over ownership of The Grog Homebrewing Supply in Clarksville.
It was then that Nathan invited Heather, his girlfriend at the time, to join him on the adventure of being a small business owner. Heather left a marketing position she had been in for nearly a year and a half to join Nathan as co-owner of the shop although she had no home brewing experience to speak of. It was an immense leap of faith for her. From there, the two began homebrewing together and designing recipes with the goal of having them on tap in the future.
In the summer of 2018, Nathan asked Heather to marry him. She did not think he was serious, so she actually said no. He asked again days later and she said yes. They were married in August 2018 and became a family of seven with five children. From there, the adventure began on what would turn into an unexpected multi-year-long venture into opening a brewery in Clarksville, Tennessee.
They may not be the biggest brewery in town when it comes to their 1bbl brewing system but their taproom boasts of comfortable space for guests that invites a sense of community and camaraderie. The outside of their building is almost misleading until you walk through the double doors of the brewery and are surprised by the coziness of the taproom. Shortly after their opening, they also added ample outdoor seating adjacent to their entrance.
Heather and Nathan have been humbled that other Clarksville breweries such as Evil Nash Brewing Co, Kings Bluff Brewery as well as Taphouse 57 gave The Fallen Brewery's craft beer a home prior to their official opening as a way to help them promote their product. Taphouse 57 continues to carry their "FILO Hefeweizen" in their establishment today.
Heather and Nathan's goal was always to bring the dream of the brewery to fruition but life kind of chuckled at them and proceeded to throw every obstacle imaginable at them. Through unimaginable hard work, perseverance, and unwavering determination, they worked together to open The Fallen Brewery in February 2022 with their official Grand Opening taking place on April 2, 2022.
Alright, so let's dig a little deeper into the story – has it been an easy path overall, and if not, what were the challenges you've had to overcome?
The unleashing of obstacles started from the beginning with being completely self-financed and the slow trudge forward in the building process due to limited funds. Neither of them was in a position to secure a loan, but they kept their heads up and began the demolition and construction within the building they leased for the home brewing supply shop.
In 2019, Heather sustained injuries in a dirt bike accident and a week later, Nathan suffered a shattered collar bone, concussion, and severe road rash in another unrelated dirt bike accident that led to surgery. This took both of them out of the process of building the brewery for weeks which turned into months. Heather's injuries took a significant amount of time to get a true diagnosis for that neither of them was prepared for.
Then in 2020, right when they were both getting back on their feet, a global pandemic decided to come bursting through like the Kool-Aid Man and derailed building plans once again. They had applied for a business loan a month prior to the outbreak of COVID-19 and were underwriting when breweries/restaurants were "blacklisted" for loans due to the pandemic.
Within two weeks, Nathan and Heather were forced to temporarily close their homebrew shop due to mandatory closures nationwide. It was at that time, as much of the rest of the world, shifted focus to essentially becoming stay-at-home parents/teachers for their children who shifted to virtual learning. It was a strange time for everyone but they got through it all together. By the summer of 2020, they were able to reopen their homebrew shop on a limited schedule, and in the Fall, they resumed the build-out of the brewery.
But it was well known that the option for a business loan still would not be possible for a new brewery. In early 2021, Heather had a significant surgery that took nearly eight weeks to recover from fully, and shortly after, Heather, Nathan, and one of their children had contracted COVID-19. Heather took the brunt of the illness and remained ill for nearly three months with several more months after that of recovery. Once again, Heather and Nathan fell behind on their goals of opening the brewery.
In the Fall of 2021, they were hopeful of opening their doors by November or December at the latest. But life had one final hurdle to throw at them: issues with the City of Clarksville and particularly with zoning. This threatened to keep their brewery doors shut for good. However, they met with the City of Clarksville Mayor, Joe Pitts, and they worked together with the City of Clarksville to get everything ironed out. They finally received the final piece of the puzzle, their beer permit, and finally had everything they legally needed to open their doors.
They decided to spend the holiday season doting on their five children, as family time is of the utmost importance to Heather and Nathan. They spent January 2022 putting the final finishes touches on the brewery and were thrilled to publicly announce the soft opening of The Fallen Brewery would be held on Saturday, February 12. For the remainder of February, they were open only on Saturdays, and then in early March, they expanded their hours to include Thursdays and Fridays in addition to Saturday hours.
They hosted their Grand Opening Celebration with live music, food trucks, and most importantly all five of their kids, on Saturday, April 2, 2022. The feedback from the community has been overwhelmingly positive and the repeat customers told them they feel like family in their brewery. They have been told their brewery is welcoming, friendly, and overall has a great feel to it as soon as you walk through the doors.
While they don't have a single TV in their brewery, they are proud to feature two long, Viking Hall-style tables that encourage patrons to sit among people they may not know. This has gone over very well with the guests and guests feel like they can unwind, put their phones away, and play some of the board games that the brewery offers. This is the exact aesthetic Heather and Nate were going for.
They are now also currently booking live music for their guests to enjoy.
Alright, so let's switch gears a bit and talk business. What should we know about your work?
Nathan is the Head Brewer and Co-Owner of The Fallen Brewery as well as Co-Owner of The Grog Homebrewing Supply. Nathan's recipe for the traditional German Hefeweizen is second to none in the area. He captured the taste of the true German Hefeweizen that he fell in love with while stationed in Germany. To remain true to the style, it is served from a bottle in the brewery and poured into a wheat beer vase.
He is also a jack of all trades as can be seen by the extraordinary work he did on his own within the brewery. He custom-made the bar top, their high-top table, and one of the two Viking Hall-style long tables. He has a history of working as a volunteer firefighter in Florida, where his deep respect for civil services stems from. He also attended Norwich University.
Heather is the Director of Marketing, Assistant Brewer, and Co-Owner of The Fallen Brewery as well as Co-Owner of The Grog Homebrewing Supply. She is in charge of creating the social media content on multiple platforms, edits and updates their website works with the community to plan private events as well as public events held at the brewery. She is well known for her love of cooking and eagerness to help in any way that she can.
She can also be given credit for taking Nathan's vision of what he wanted the brewery to look like and making it a reality by choosing paint colors and using her decorative skills. Heather graduated Summa Cum Laude from Saint Martin's University and worked as a freelance writer for various publications for over ten years.
Our brewery specializes in clean, classic-style craft beer. Each of our beers is named for something meaningful to us whether it's military-related, civil services-related, or tied into the importance of family.
As of today, they have six craft beers on tap: 22 No More House Ale, FILO Hefeweizen, Neftali Especial Mexican Lager, Death Waits in the Dark Chocolate Milk Stout, Act of Valor Fruited Wheat (Blackberry), and Test Batch Tap #2 Midwest IPA. They are currently vetting several non-profit organizations with the goal of giving back a portion of proceeds from their taps to deserving organizations.
Together, they are most proud of being parents to five children ranging in age from almost 17 years old to eight years old. Heather and Nathan carve out time to attend school functions, listen to kids read, help with homework, take kids to and from events, and make family dinners and game nights a priority.
They consider themselves the "mean parents" who believe that family time is far more important than screen time and making memories with kids is more important than buying them meaningless "stuff." Opening The Fallen Brewery also showed their children that dreams do come true with hard work, dedication, and support from the right people.
Blood, sweat, tears, yelling swear words, and taking breaks also helped along the way but quitting was never an option.
Is there any advice you'd like to share with our readers who might just be starting out?
Don't do it. Just kidding.
For those who are just starting out, you need to truly understand that patience is a virtue. Some things may not come easy and some things may not work out at all. It is important to be able to evolve and change direction if you need to.
You already know your end goal, how you get there may change, but just stay on the path and keep your head up. It never hurts to ask for help either.
Contact Info: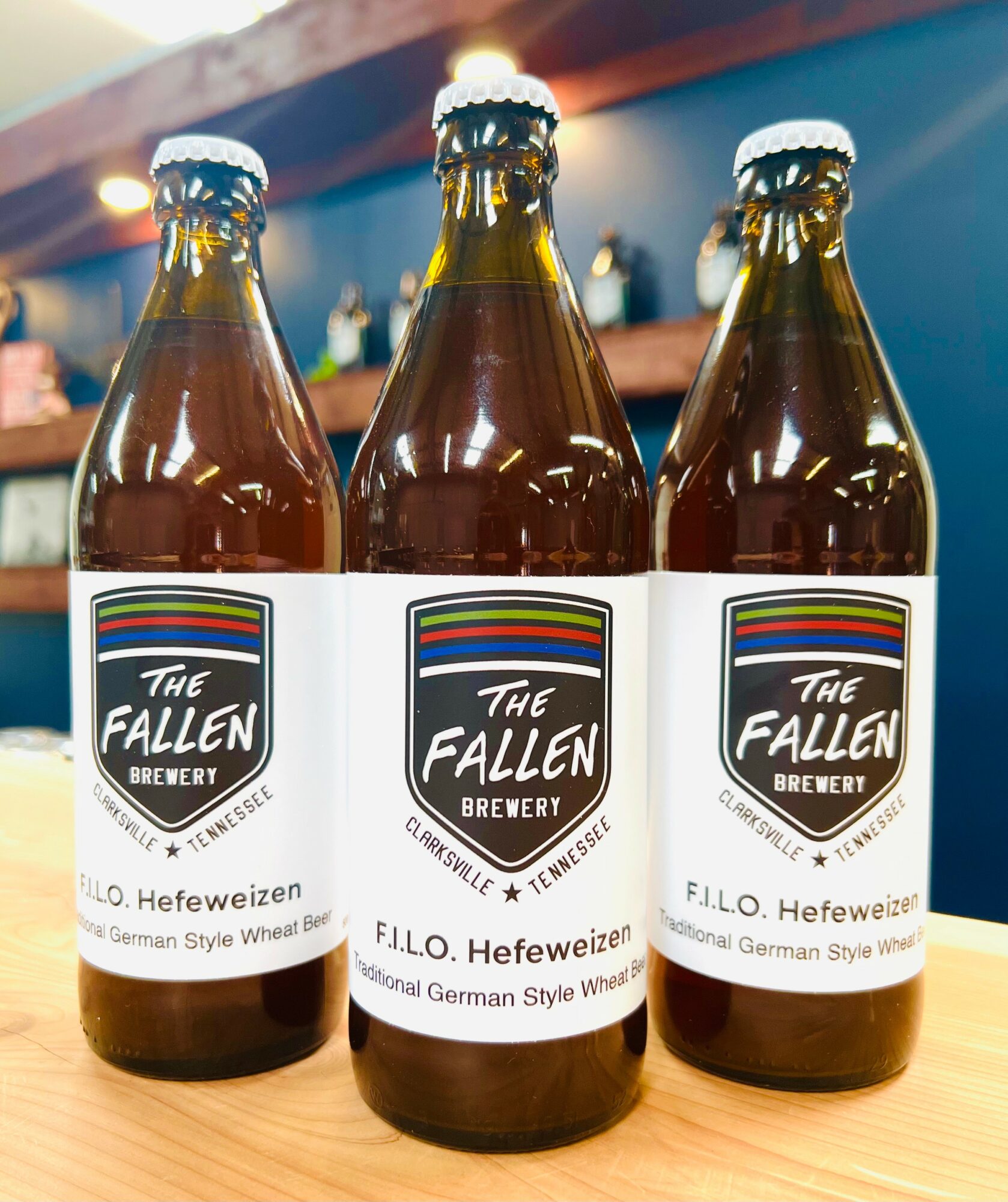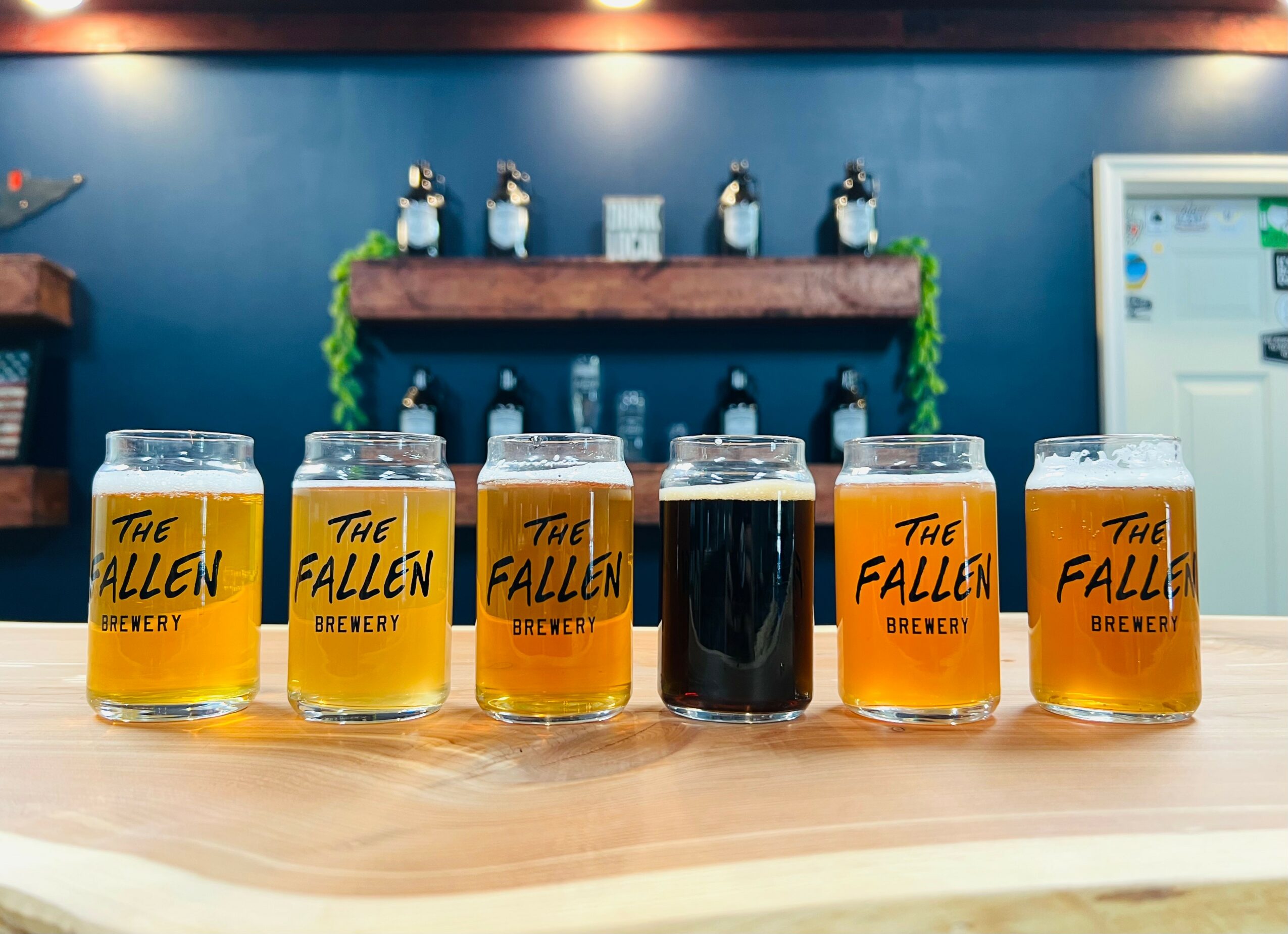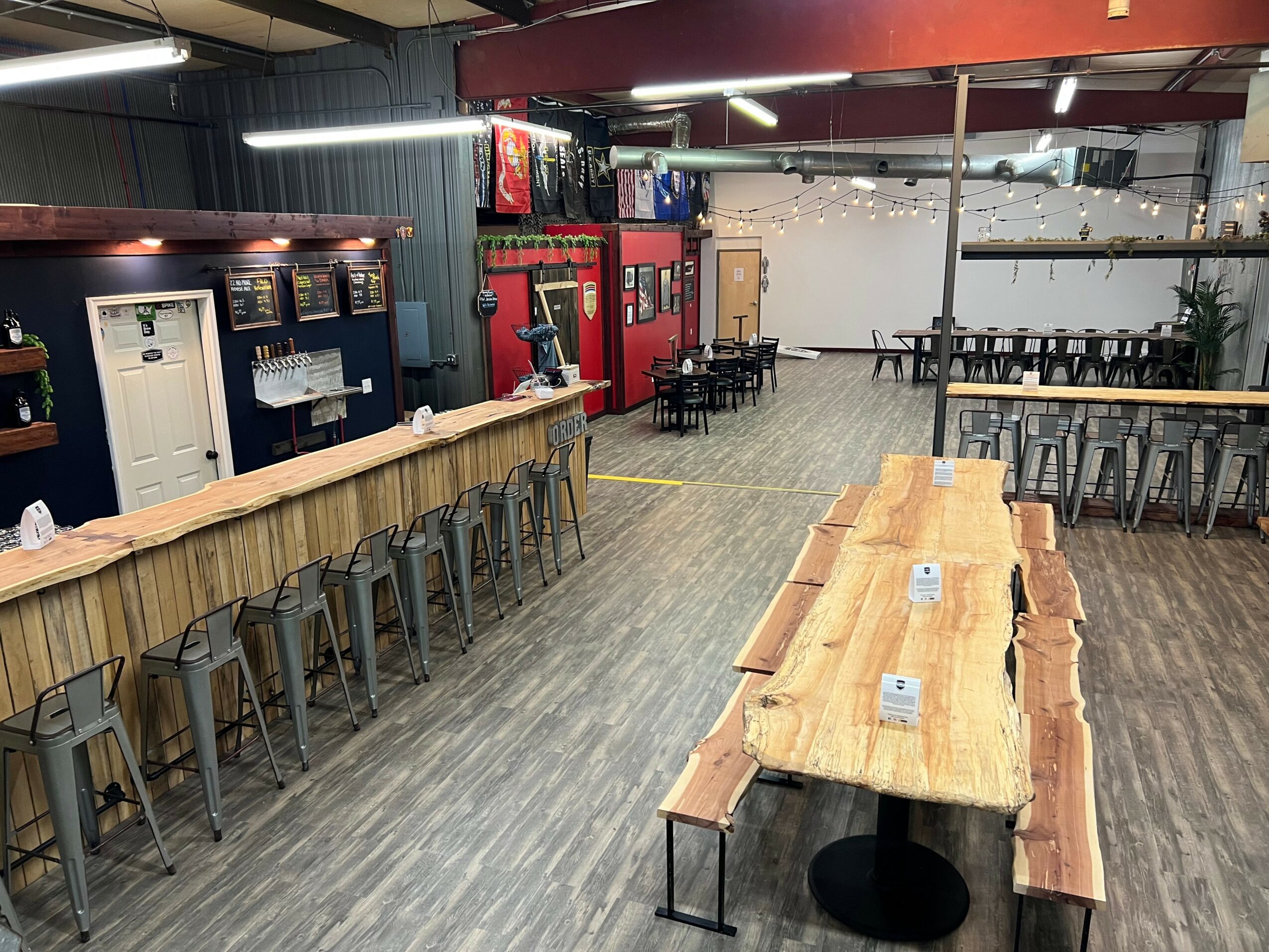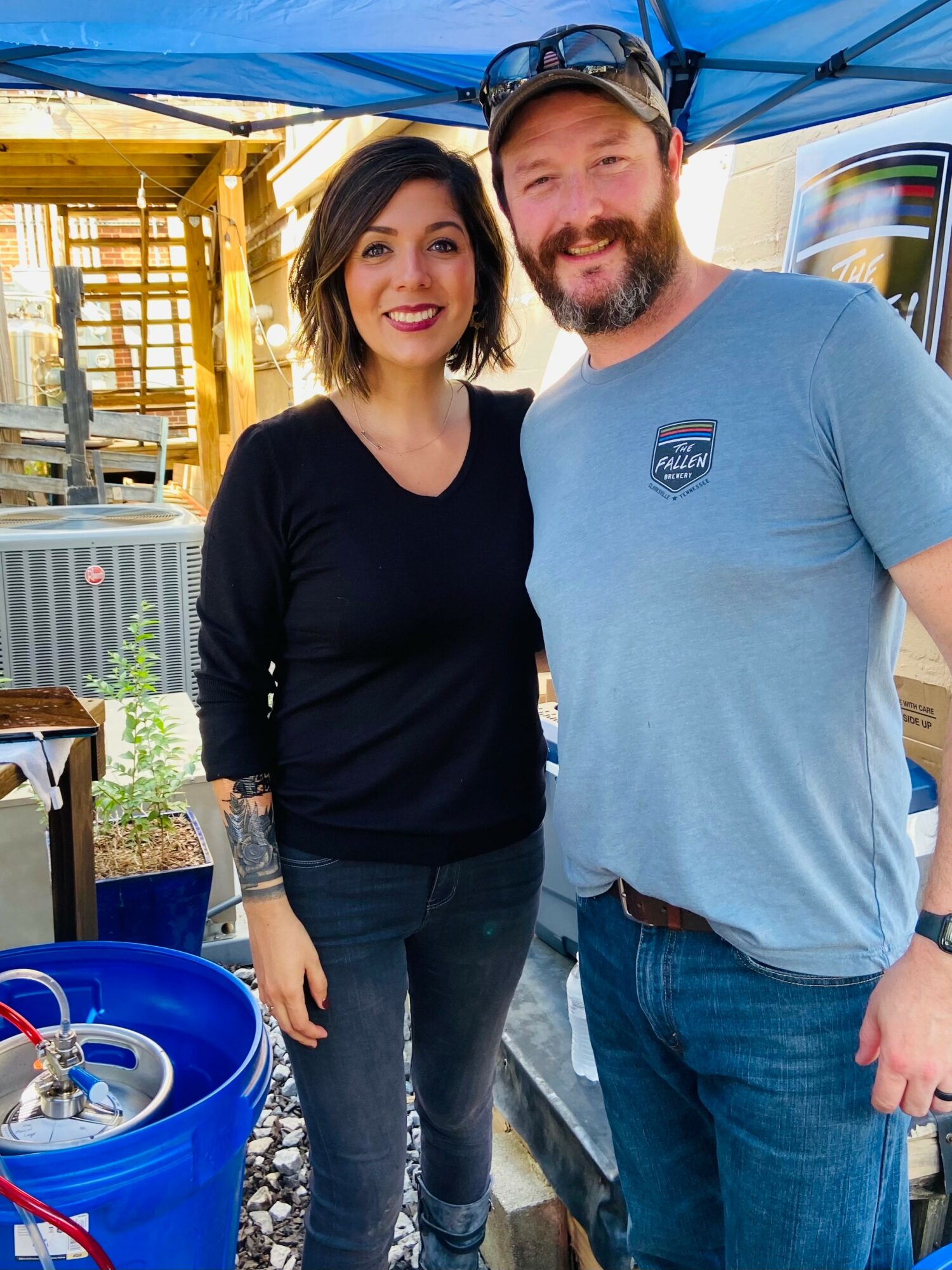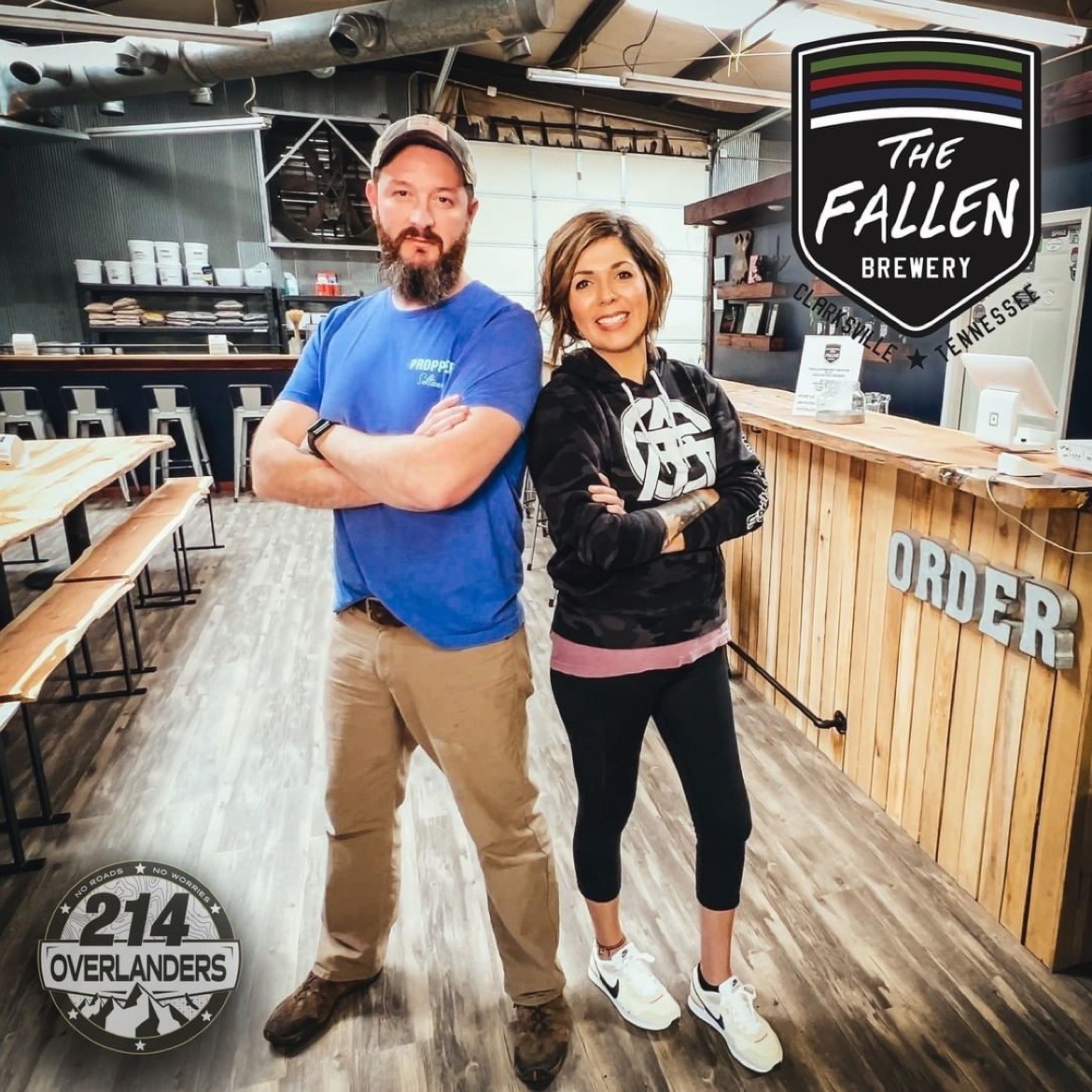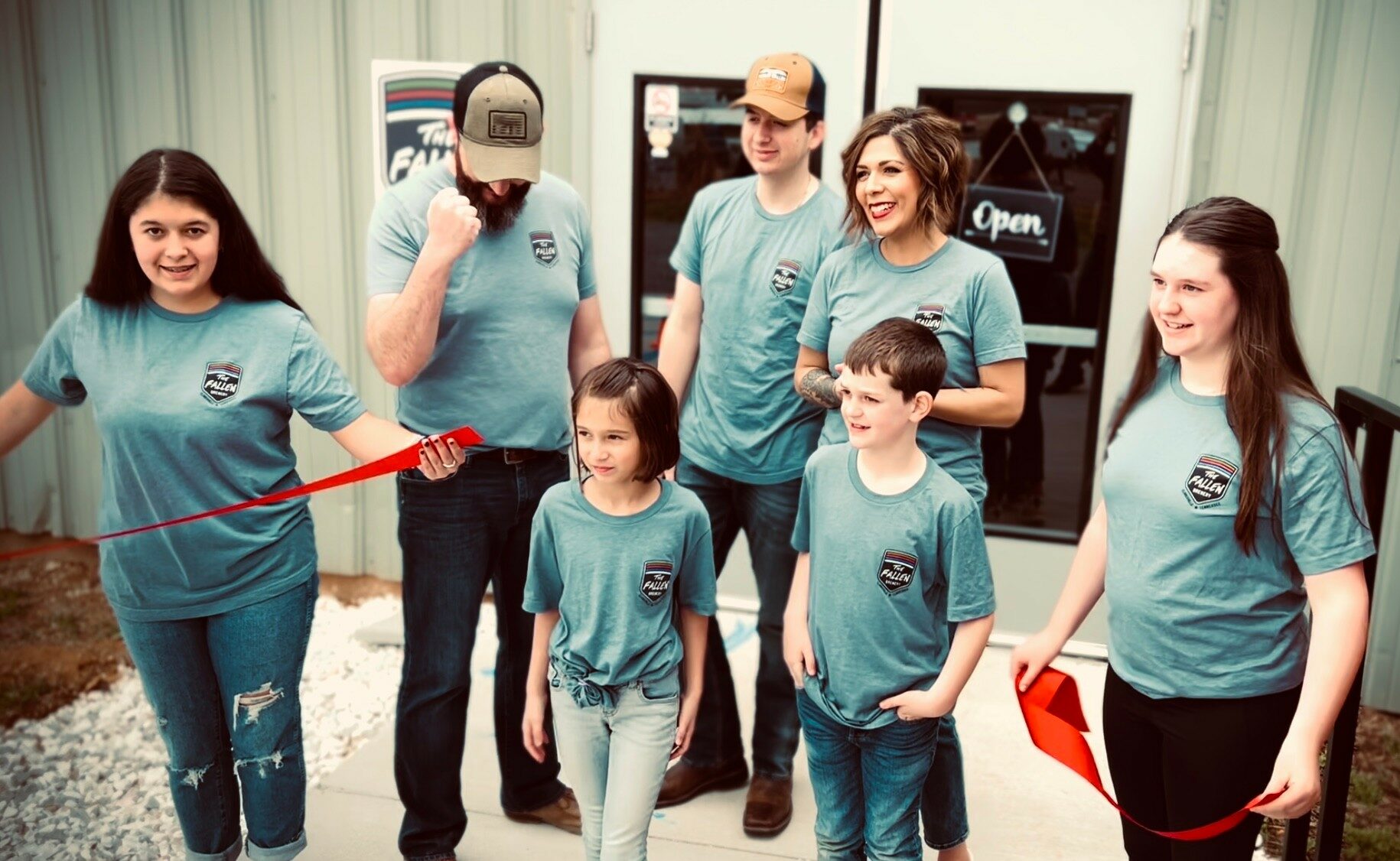 Image Credits
Heather Manese, Nathan Manese, David, and Jennifer of Gillespie of 214 Overlanders
Suggest a Story:
 NashvilleVoyager is built on recommendations from the community; it's how we uncover hidden gems, so if you or someone you know deserves recognition please let us know 
here.