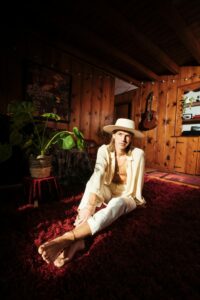 Today we'd like to introduce you to Oliver John-Rodgers, a.k.a. OJR. 
Hi OJR, it's an honor to have you on the platform. Thanks for taking the time to share your story with us – to start maybe you can share some of your backstory with our readers?
I began playing music at a young age, studying both piano and percussion while still in elementary school. My father, who lived in Nashville while I was growing up, bought me a guitar for my 12th birthday; I wrote my first song with it that same year. By the time I turned 18, I had written 57 more. 
After graduating from high school, I left Virginia for New York City, where I studied Romance languages and creative writing at NYU. Dropping out before my junior year, I remained in New York, to pursue careers in music, acting, and modeling. I signed with a casting agency when I was 19, which landed me my first role in a serious project, an indie film in which I co-starred alongside Jena Malone. Shortly after this movie was released, I left New York to spend time abroad, playing music and briefly living in Paris and then London. 
After several months in Europe, I returned to America and decided to relocate once more — this time from New York to Nashville. I had spent a handful of years in New York, managing a decent go of things with the acting and modeling opportunities available to me there. But I wanted to go all-in on the music, take the scores of songs I had accumulated over the years and get 'em out there. I had released two full-lengths and an EP (on Bandcamp) while living in New York, and now I was ready to hit the ground running in a new place, with new material. Given my long history with songwriting and my relations in the city, Nashville seemed like the right fit. So, in 2014, at age 22, I left NYC, and moved into a little brick house in Green Hills (Nashville). I got a job in a diner, where I worked in the mornings, and at night I recorded music at home in the garage. 
These homemade recordings of original songs, later known as the "Nashville Demos," soon found their way to a well-connected radio promoter in town, who then offered to manage me professionally. Shortly after we began working together, my career started to take off. The scrappy, lo-fi demos I had recorded alone, in that garage in Green Hills, were now being played on hi-fi radio stations across the country, leading to interviews with NPR, HERO Magazine, and others. Little more than a year after arriving in Nashville, I was playing major indie-radio festivals throughout the country and seeing heavy regional touring, in support of artists like Grace Potter, The Black Angels, Ray Wylie Hubbard, Railroad Earth, and Rayland Baxter. 
Following the relative success of those first Nashville Demos recordings, I've continued making records with the same approach: i.e., self-produced, at home, and typically by performing all the instruments and parts myself. It is tedious and time-consuming to do it thus, but truly DIY (the initials of Nashville Demos are ND; ND = indie). Without the help of a big following on social media, I've managed to build a steady little base of listeners/fans, by keeping the focus on quality songwriting and a strong, dynamic live show. 
Throughout the (Covid) pandemic — especially in the early lockdown period — I pivoted to commercial-scoring work to sustain my business, which I'm able to do in my own studio at home. This past year I've been hired by brands like Dior, Swarovski, Jean Paul Gaultier, Timberland, Jimmy Choo, and others, to produce music for official ad campaigns and commercials. 
With modeling, I take gigs when they come. When I was 22, I shot with Steven Meisel, for Vogue Italia, and more recently have appeared in ads for Chobani (2020). 
Alright, so let's dig a little deeper into the story – has it been an easy path overall, and if not, what were the challenges you've had to overcome?
I could fill an entire book with the story of my experience in Nashville, as the past seven years have swung so dramatically up and down, and everywhere in between — a tale full of plot twists and false starts, setbacks, and betrayal; but also of beautifully cultivated friendships, and cosmic synchronicity, and of triumph and reconciliation. 
For the first year or two that I called Nashville home, I did luck out with quite a smooth road: I was able to quickly put together a strong backing band — with good, hungry players — and to land a serious manager while still new to town. And having that manager, a veteran in the radio world, immediately opened many doors within the industry for me; it wasn't long before my team grew to include a booking agent, a lawyer, a tour manager, et al., and I was spending time on the road, opening for bigger artists. I found out, during this period, that when things are going well for you, they tend to go *very* well for you. Momentum is the name of the game, and it's much easier to parlay business opportunities when you have a comprehensive machine — all of its moving parts working in coordination with each other — to help keep the momentum going. 
In what was my busiest year to date, 2016, all of that momentum — including wall-to-wall dates on the road for most of the year, my band and I regularly playing to crowds of 1000+, as we cut our teeth supporting more established, national acts — culminated in my headlining a local show in November, broadcast live on Lightning 100, a popular radio station here in Nashville. A few weeks later, in December, I played a label showcase in town, to close out the year. The show went well, and, going into the next year/new season, my prospects of getting signed to one of a handful of labels showing interest in me now looked promising. 
But on New Year's Eve Day, after I had just arrived home from out of town, I was physically attacked by my roommate, a manic-depressive man with a history of mental illness, as I was unpacking from the trip in my bedroom. Unannounced, he put his foot through my bedroom door, threatening to kill me, screaming that I'd become a threat to him and his home. Though I was blindsided by the attack, I immediately sprang into survival mode and barricaded myself in my closet, where I called the police. They asked if he was armed, I said I didn't know. They arrived shortly after before my roommate could force himself into my bedroom, and he was arrested and removed from the house. 
The judge ruled, via a Sheriff's Order of Protection, that my roommate be evicted from the property, and it came out in the course of this ordeal that he was, unbeknownst to any of us beforehand, suffering from severe schizophrenia. His paranoia had devolved to the point of violence, and I happened to be in the wrong place at the wrong time. 
Fearing for my life, carrying around the Order of Protection everywhere I went and concerned that my roommate might try to return to the house while I slept, I felt I had to leave that home and find somewhere else, more secure, to live. All of this, again, in the midst of my career's busiest period yet. 
So, then a friend very kindly took me in (thanks again, Jaan), as I looked for my own place to live. But the wheel was already in motion, and that episode with the violent roommate on New Year's Eve began a very dark period of unraveling, which resulted in my suddenly being dropped by my management a month later (communication between my manager and me had become strained in the weeks immediately following the attack, as I insisted on attending to my own mental health first, before any career matters — trying to recover from the trauma of the attack, now seriously terrified of being ambushed in a place that anyone should feel safest: their own bedroom — and resolving to resume business affairs only once I had gotten my feet back on the ground). He grew tired of waiting, though, and, after a very fruitful year and a half of working together, swiftly ended our relationship. 
Almost immediately after, my agent called to say he wasn't going to continue booking me if I didn't have management. So, my agent pulled out. And then, one by one, each of the members in my backing band gave their notices, all for different reasons. And just like that, over the course of only two months, every wheel fell off. 
My lawyer went away. My producer went away. 
And now suddenly, not all that long after playing some career-defining shows the season before, I stood completely alone at the Gates of Breaking — 24 years old and with a few very real accomplishments to my name, but — with no one there to escort me through it. 
It was in this period of immense breakdown that I learned a harsh truth about the business: If you're visibly wounded, good luck. 
For it seemed to me then, in my rawest and most wounded state, that as a great deal of my "buzz" disappeared, so too did so many associates, collaborators, hangers-on, and people I considered friends. The line went dead. 
And while I could tell the rest of this tale in greater detail, involving a dear childhood pal of mine's unexpectedly dying that same month that all of this was falling apart, and the subsequent heartbreak I went through grappling with that, the short of it is this: As I attempted to cope with the disappointment around the bottom of my business falling out, and losing, in a single season, the entire team with whom I had built all that real momentum — not to mention the life of a dear friend, to boot — I descended into a hole of drinking and depression. So reckless got the drinking, that by June of 2017 — half a year after the label showcase in town — I was laid out in St. Thomas Hospital, for four days and four nights, with alcohol-induced acute pancreatitis. The doctor mentioned that I was perhaps only another drink or two from the edge. At the end of my stay there, I thought I'd probably have to take a few weeks at home to recover, but that soon enough I'd be able to let loose again. Instead, before discharging me, the doctor explained that I would never be able to drink heavily again — moving forward, my pancreas wouldn't be able to handle it. This was a week before I turned 25, and, while I was certainly glad to be alive, it was hard to hear that I now had to make a choice, between: A Future Without Boozing; or No Future at All. 
I chose the former, and have stuck to it for the last four years. 
While before the pancreatitis I was fighting desperately to salvage any shred of momentum that I could — the contacts, the relationships, the budding notoriety — going through the pancreatitis began the next chapter, a long and trying process of recovery, in which I gradually learned to let it all go. Give up the awful weight of disappointment, forgive those who burned you, forgive *yourself,* rebuild emotionally, lean on the few friends who *did* stick around, and *make the next move.* 
Not knowing exactly what that next move should be, I then reached out to a buddy, who himself plays in a very successful band and has spent years directly inside 'the machine.' Knowing he'd be able to make some keen suggestions, I asked what he thought I should try next. He told me, simply: Make another record, and do it the way you did Nashville Demos. 
So then began a year-long process of self-producing my next record. I spent all of 2018 at home, having lost quite a bit of weight from the illness, and working tirelessly on new recordings. The result was an album called Nashville Demos, Vol. 2. Making this record played a massive role in my emotional recovery, as I was able to direct so much of the heartache and disappointment, I felt about everything into the songs. To call it cathartic would be an understatement. It was simply *necessary.* A transition piece into the next era of not only my career, but of my very *spirit.* 
So, with a new product in hand, and fortified by a restored sense of emotional and mental clarity, I spent 2019 slowly piecing together the skeleton of a new team — found new management and put together a new backing band that was coming along quite promisingly. In December of that year, I went up to New York, to shoot with Chobani, and while in town I paid a visit to my new managers. Over beers and near-beers, a palpable feeling of pure optimism hung in the air, as we excitedly discussed our plans together for 2020: In February I'd play a big 'comeback' show in Nashville (by that point it had already been a few years since the last time I played in town), we'd pack it and get some new buzz going; in March we'd put out the record, while simultaneously launching a long spring tour that was to take me all over the Eastern half of the U.S. My managers said they'd help me pack the New York date, especially, and maybe by the time tour was over and I get back to Nashville for summer, we'd have a few labels interested. Well, the Nashville show at the end of February went well — an A&R man from Elektra came out, after hearing my new single on the radio. He introduced himself to me and my managers in the green room, and said he'd be in touch in the coming weeks. Going home that night, with another successful show under my belt, and a new group of talented, friendly players backing me, and a new record and a big tour just a few weeks out, my future seemed, for the first time in several years, truly bright again. I was excited for what the rest of 2020 had in store, and I felt as if I was finally in position, once more, to make *the big push* — that nothing could stop me *this time*: I was a little older now, and had learned a great deal from my mistakes in leading the last band, and from the brutal fallout with my team, etc. Yes, *now* I was ready for it. 
But then, this little thing the media had been talking about the past few weeks — a thing that seemed like it was always somewhere else, and far enough away to practically ignore it — wouldn't go away. A little thing they'd been calling the "coronavirus." 
Then one day, in early March, a couple weeks out from tour, I was in a coffee shop in Inglewood, East Nashville, catching up with a friend, who was filling me in on the destruction of his house from the tornado that had just barreled through our neighborhoods. At the end of our catch-up, as I was standing to leave, he asked me, casually: "By the way, you hear about that coronavirus case in Franklin?" A case *in Franklin?* …*What?!* 
But even still, no one was *really* panicking yet. Nashville had enough on its plate, with rebuilding from the godawful destruction that the tornado had wrought here and surrounding areas that first week of March. So, it seemed like maybe, just maybe, this coronavirus thing could still go away. 
But then SXSW was canceled. And everyone started talking. 
And one by one, all the others tours were canceled, and then we canceled mine. And thus crashed the new wave of momentum I was fixing to ride deep into 2020 (and beyond). 
And that, more or less, brings us up to present. With the pandemic, I lucked out by being able to sustain an income, despite not being able to tour, by doing commercial scoring work for designers and fashion brands, something I'm able to do from my own studio at home. In the process, I've become quite a homebody, learning to find solace in the nest, tending to my girlfriend's and my garden, staying busy with tasks around the house, and writing about the warmth and security of a peaceful life at home. 
I spend about 10 hours every day of the week working on my music in some capacity — either writing, recording, arranging, or mixing. This year, 2021, marked the first time I've professionally produced another artist, a talented singer-songwriter who flew in from San Diego this past summer, to work with me in my home studio. In spite of the immense/massive/unbelievable/universal curveball that was (and continues to be) the overwhelming effects of the Covid pandemic, I've been able to find many silver linings throughout the experience, hopefully always growing and maturing with the changes. I've made a point, for example, to reach out to so many people from various stages in my life, and let them know I've done a great deal of soul-searching throughout the pandemic, and can acknowledge the ways I might've fallen short in our relationship, and sincerely apologize for it and wish them the best — wherever they roam. The pandemic, at least for me, has had a powerful effect of really illuminating existential priorities — showing which relationships are the truest and matter the most, and which are more flimsy and superficial. I don't know when it is that I'll feel *fully* re-immersed in 'the swing of things' — i.e., operating in a public/social rhythm comparable to how it all was before Covid — but in the meantime I just focus on, as always, improving myself as a human and an artist. 
Thanks for sharing that. So, maybe next you can tell us a bit more about your work?
Actually, I think the number-one thing that sets me apart from my peers is the fact that I am *not* a specialist. I'm a musical generalist — a chameleon-of-styles, and insatiable sponge of influences — with equal, prolific experience as a songwriter and composer, stage performer, instrumentalist, and record producer. A friend of mine once referred to me, while we were discussing musical influences, as an "everything man." I'm into it all, and comfortable trying it all (at least once). 
Anyone could be forgiven for assuming that it's common for a professional musician to wear multiple hats, to be proficient in a few different areas, a few different styles, or a few different roles within a creative operation; but, in reality, I've found it's exceedingly rare to come across other musicians who are as interested in, for example, listening to or playing traditional country music as they are in listening to or producing techno music, or, say, as keen to sing soft indie-folk ballads as they are to rap on a trap beat, etc. That level of variety/dynamism is not something to which I see most of my peers extend themselves, really. While one might think — with the age of streaming, and practically all of the world's recorded music now available at our fingertips — that plenty of popular modern artists would prioritize technical versatility and/or stylistic well-roundedness over uniformity and repetition, it appears to me the opposite is truer: that the average professional musician seems to intuitively understand that the best way to get ahead nowadays, in terms of business/commercial viability, is to pick a highly specific, über-'curated' and immediately identifiable 'aesthetic' on which to build a dependable following. Now more than ever, with the rule of almighty algorithms and sonic hashtags and endless data analytics/'insights,' it's simply more beneficial to an artist looking to quickly break out in the business to home in on one main style of expression — their so-called "brand" — lest they try to do too much and end up merely a jack of trades. To be clear: I'm not putting anyone down for that — to each their own. But personally, I've always chosen the scenic route, and relish the challenge of spreading myself out creatively, taking on multiple responsibilities, and directing a very broad production, one that doesn't limit itself to 140 characters and some new-age need to please The Algorithm. I'm OK with taking the long way. On Monday I wear a cowboy hat and fingerpick whiskey-laced Americana songs, on Tuesday it's a beret and I'm belting an '80s pop banger in Chinese. While that might be confounding to a marketing team, it's just who I am. Anything goes, for me — any expression that feels sincere to me, anyway — and sometimes this does leave me feeling a little lonely, I suppose, having such broad, varied interests, and wanting to connect with others in a shared worship of life and art in general, without regard for — or tainted by the modern fetishization of — instantly digestible "branding." But I could never be spiritually content listening to or making only one kind of music, writing only one kind of song, eating one type of food, or having only one conversation. It's the reason I've studied, with great zeal and passion, foreign languages nearly all my life: a pursuit of raw human connection that, at its very best, is uninhibited by petty distinctions, split hairs, and losses-in-translation. A good song's a good song, and every genre has 'em. I'm not listening for the hashtag — I'm listening for *the song.* 
My spectacle's always been a variety show, and maybe subconsciously I'm propelled by some desire to disprove the absurd notion that a person can't do many different things equally well. I never feel limited *artistically* — only by the pressure to compartmentalize (and sell) the art itself. 
As for that of which, in my artistic journey, I'm most proud, I'd have to say: 
Firstly, seeing multiple records I self-produced at home end up in regular rotation on radio stations all over America — that's a real gas. Most artists dream of hearing their songs on the radio, and the fact that I've gotten to enjoy this experience many times now, with multiple releases, always gives me great encouragement to keep going. I'm very fortunate in this regard. 
Secondly, headlining a festival in Baltimore, MD, in 2016. After getting an encore chant, my band and I launched into a cover of "Don't Let Me Down," by The Beatles. We had a crowd of more than 5,000 for that set, and leading them all in a singalong of that song was glorious to me — like we were in conversation with the original creators, keeping the magic going all these years later. It was sweet, and I'll never forget it. 
Thirdly, a few years ago I performed, in its entirety, the ballad "La Javanaise," by the French icon Serge Gainsbourg, live on the radio during a station visit somewhere. I was unusually nervous, playing it solo and not wanting to mangle the French lyrics and butcher the song. But I pulled it off without a hitch. Sometimes it's those smaller, purely technical hurdles — as opposed to the bigger "career moments" on stage, on screen, etc. — that are the most rewarding ones to leap over. 
Any big plans?
I do intend, over the next couple of years, to write my first book — most likely a memoir, about life in my 20s. I'm 29 now, half a year out from 30, and sometimes, when I think about the last decade — my early successes in New York, my dreamlike escapades overseas, those long nights of empty road on tour, the many failed relationships and tragic misunderstandings, and the constant rubbing of shoulders with fame (something I've been doing regularly since I was 20) — it truly blows my mind that I'm still in my 20s to begin with. I feel like, as dark as the journey's been in its bleakest stretches, I'm lucky to have lived such an interesting life and in such a relatively short period of time. It hasn't always been pleasant or forgiving, but it *has* always been interesting. And that I'll take over a boring life any day of the week. I've lived and loved intensely, in different corners of the world, alongside colorful characters and bright burning energies that surround me. I continue to see, and feel, the poetry in all things. And I have no intentions of ceasing to create anytime soon. My creativity is my best friend, my songs my greatest confidantes. I always have them, and will always have them, even when relationships with people sour and go dark. I've lived my richest moments, and have measured my realest successes, not by a follower count or a little blue check next to my name — but by jumping headfirst into the unknown, and opening myself up to be surprised, every single time, by the profound cosmic order of things. I've experienced a great deal, and have made my life worth living. So, I do long to tell the complete story — and, by doing so, to encourage others to jump in headfirst — even if I don't get around to it until later in life. (I may need a movie to pull it off!) 
But on a more immediate timeframe, I intend to keep plugging away at getting my backlogged catalog of songs recorded. I've now written over 200 original compositions, but have recorded/released only a small percentage of them. So, I won't rest until I've bridged the gap a little bit. But it's going well at present — I've recently released my third installment in the Nashville Demos series, and now find myself finishing up the recording of the fourth, called ND4, due in 2022. Fingers crossed this one will be the first to see a label release. I'm not giving up. 
Pricing:
$25 – OJR logo tee shirts (in 2 colors: maroon and white)
Contact Info: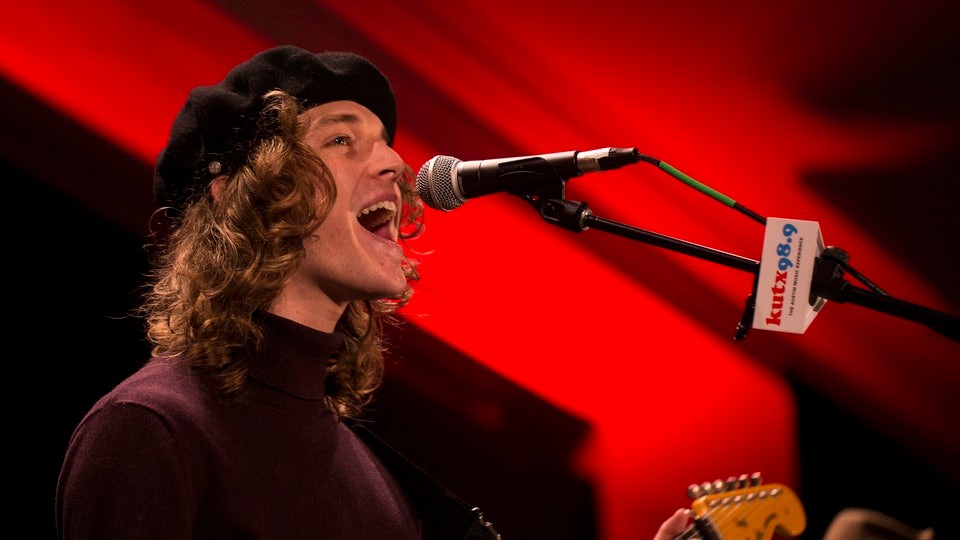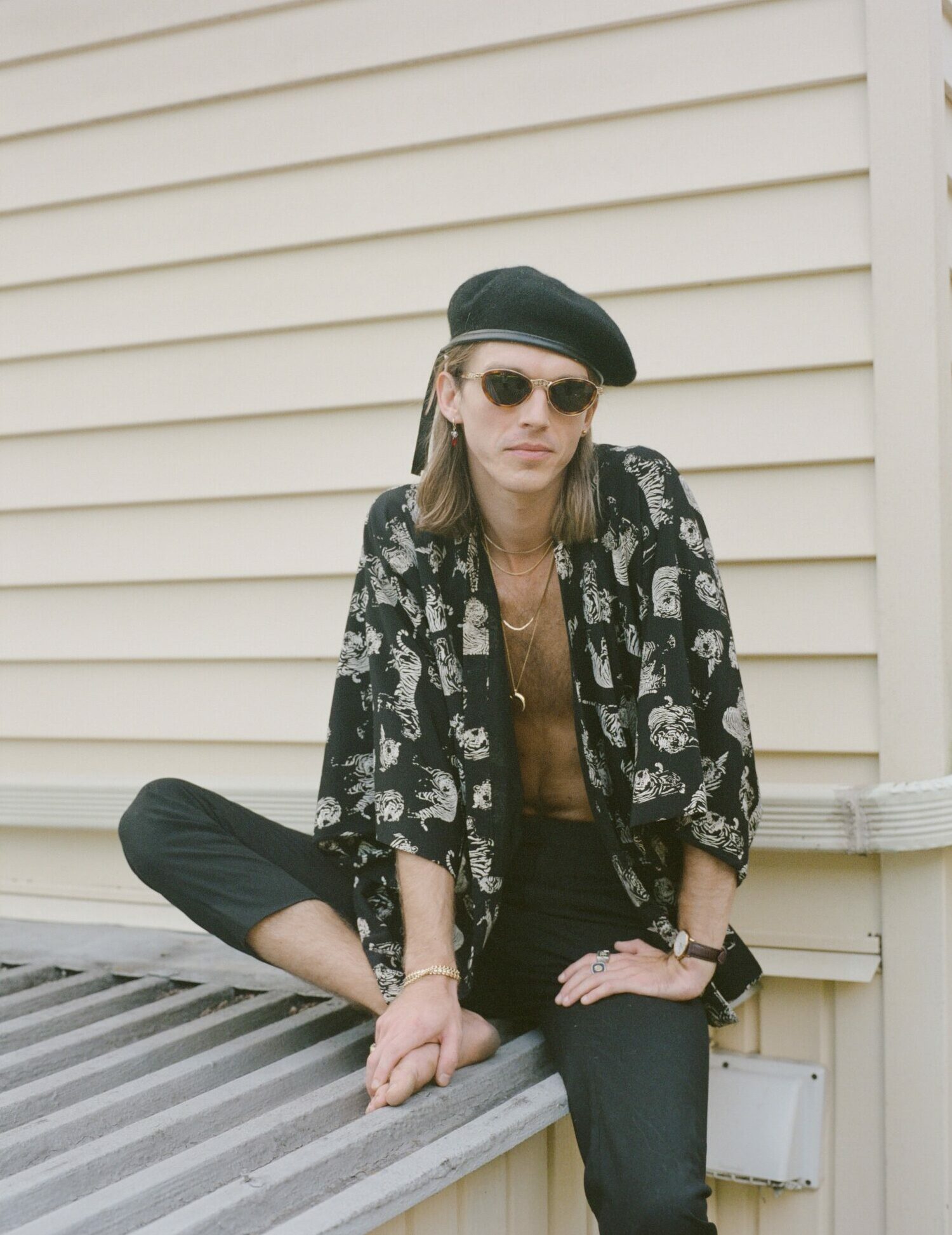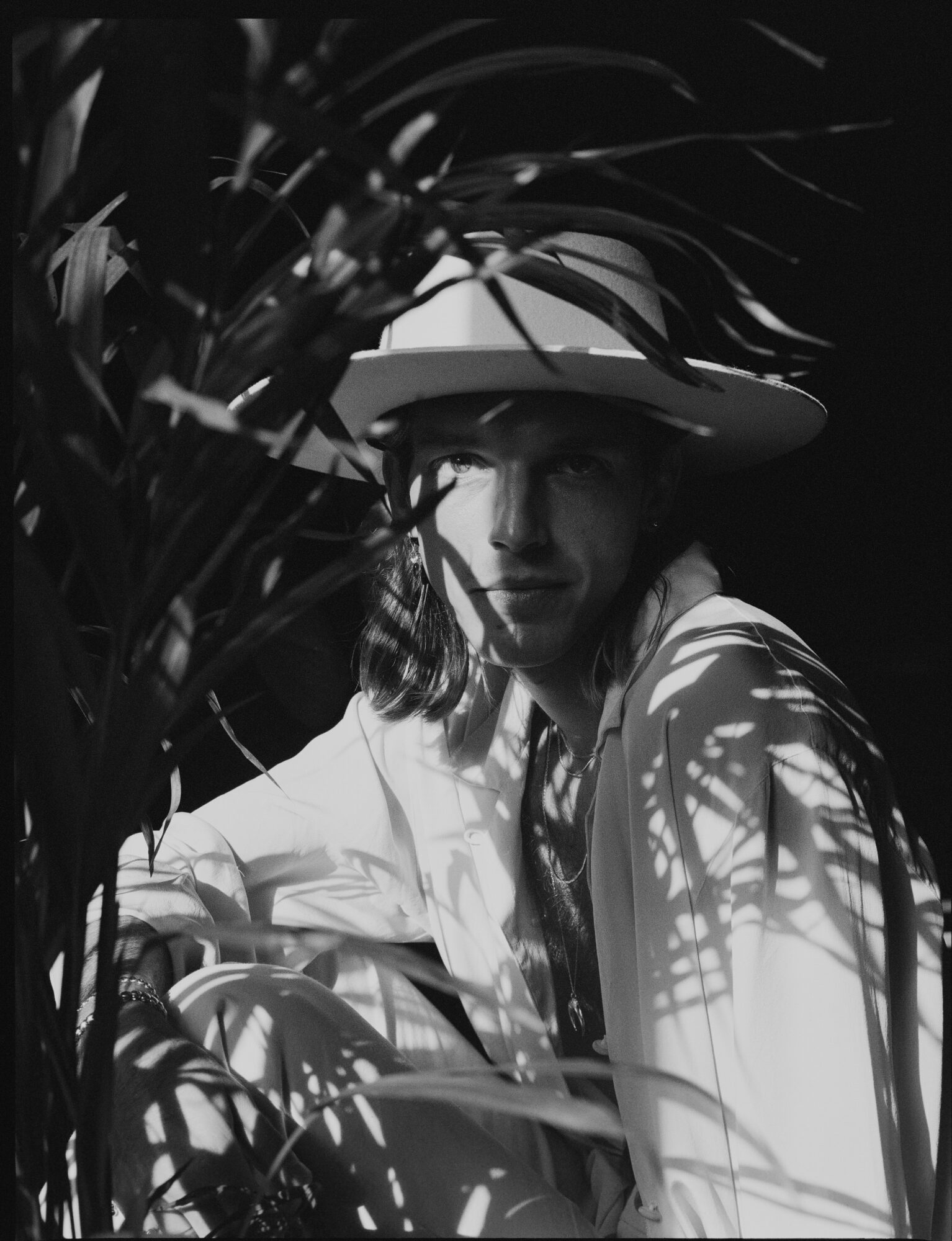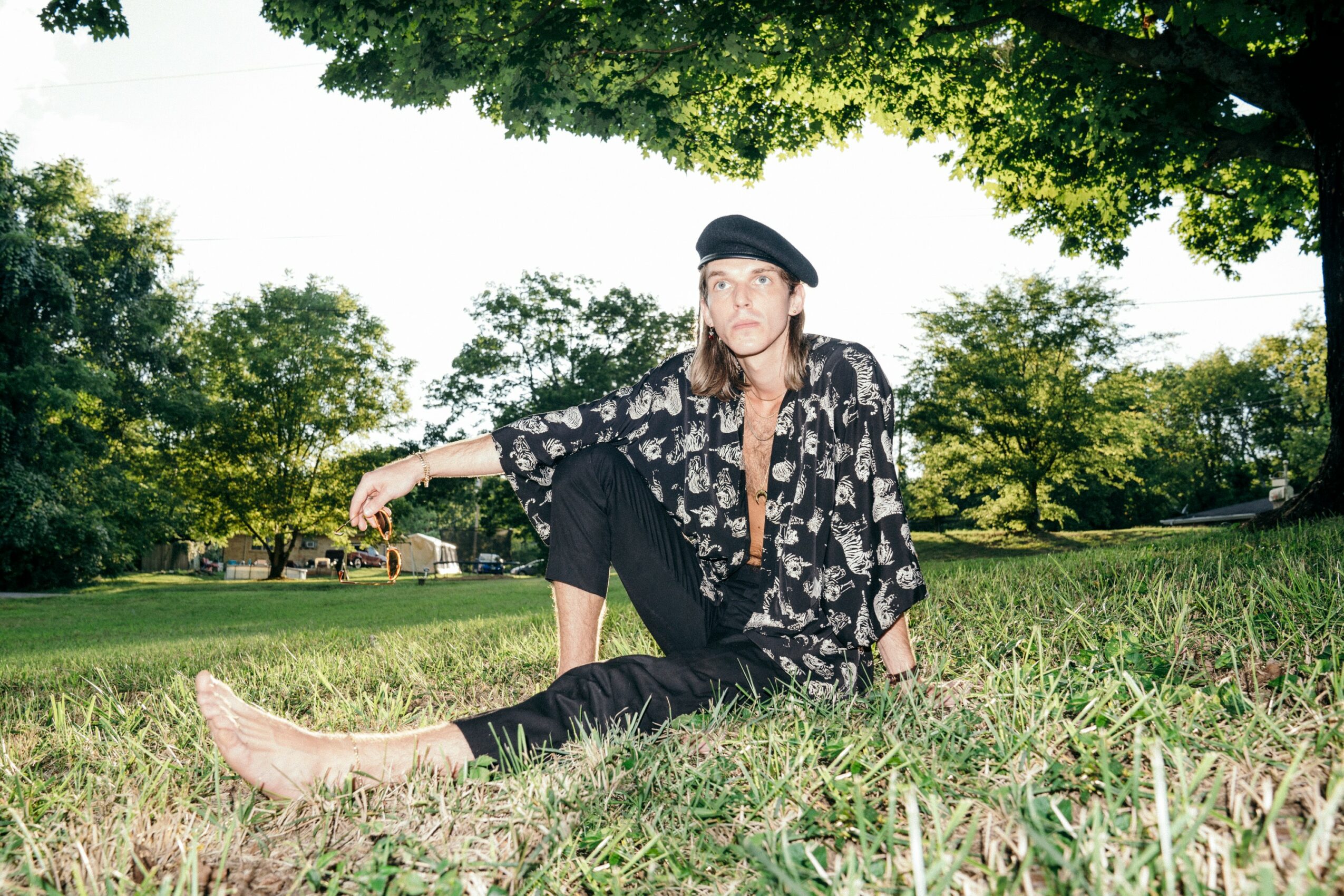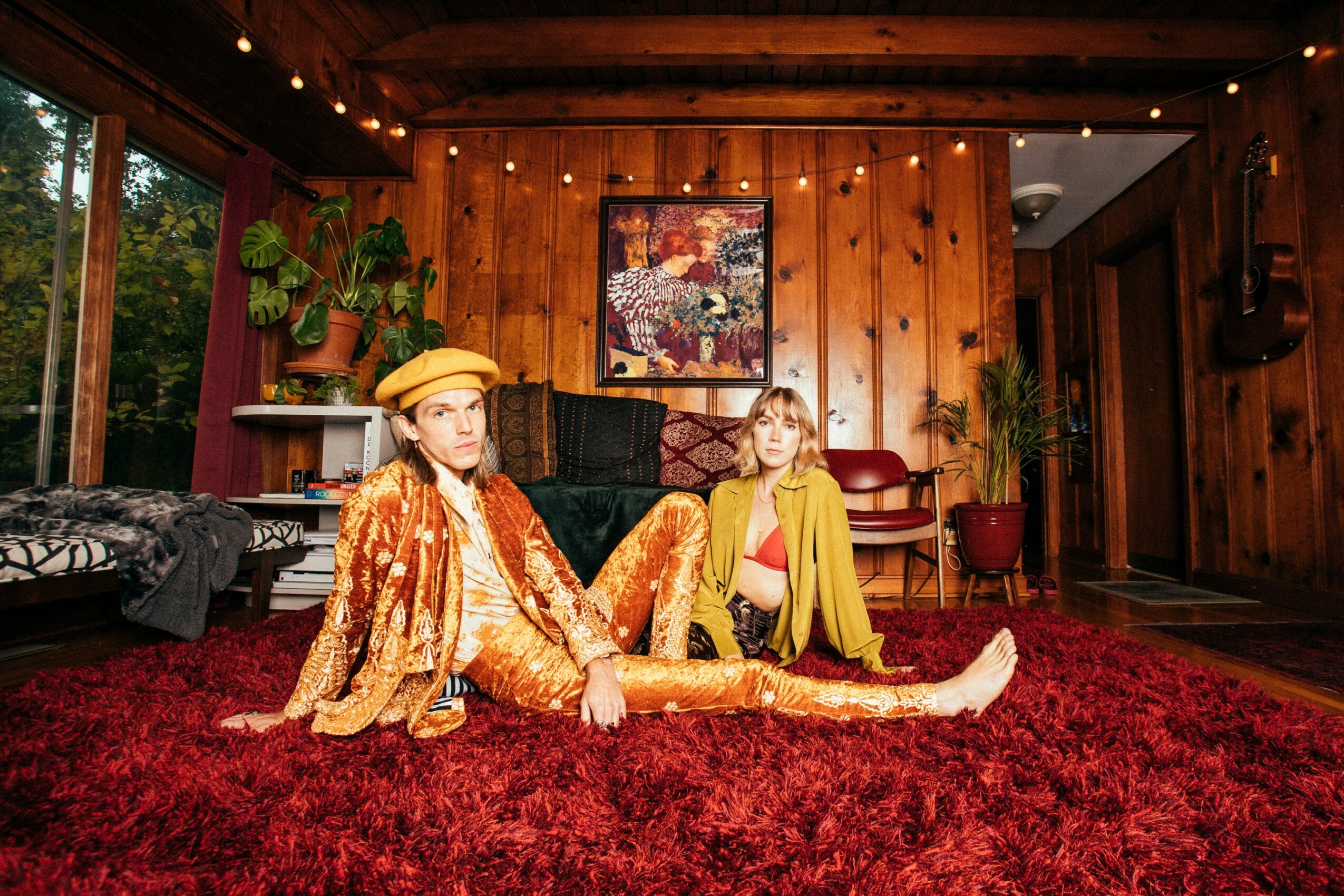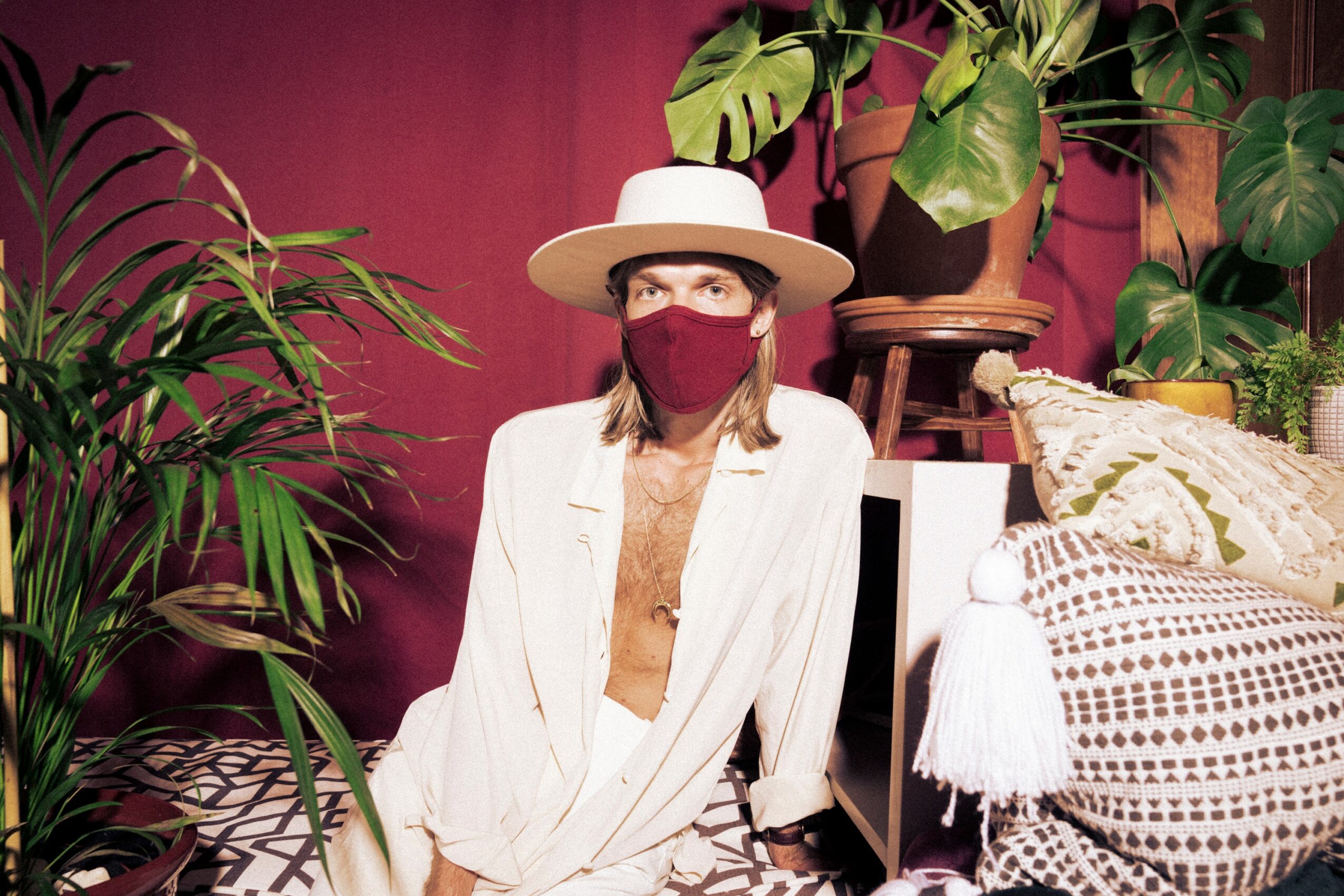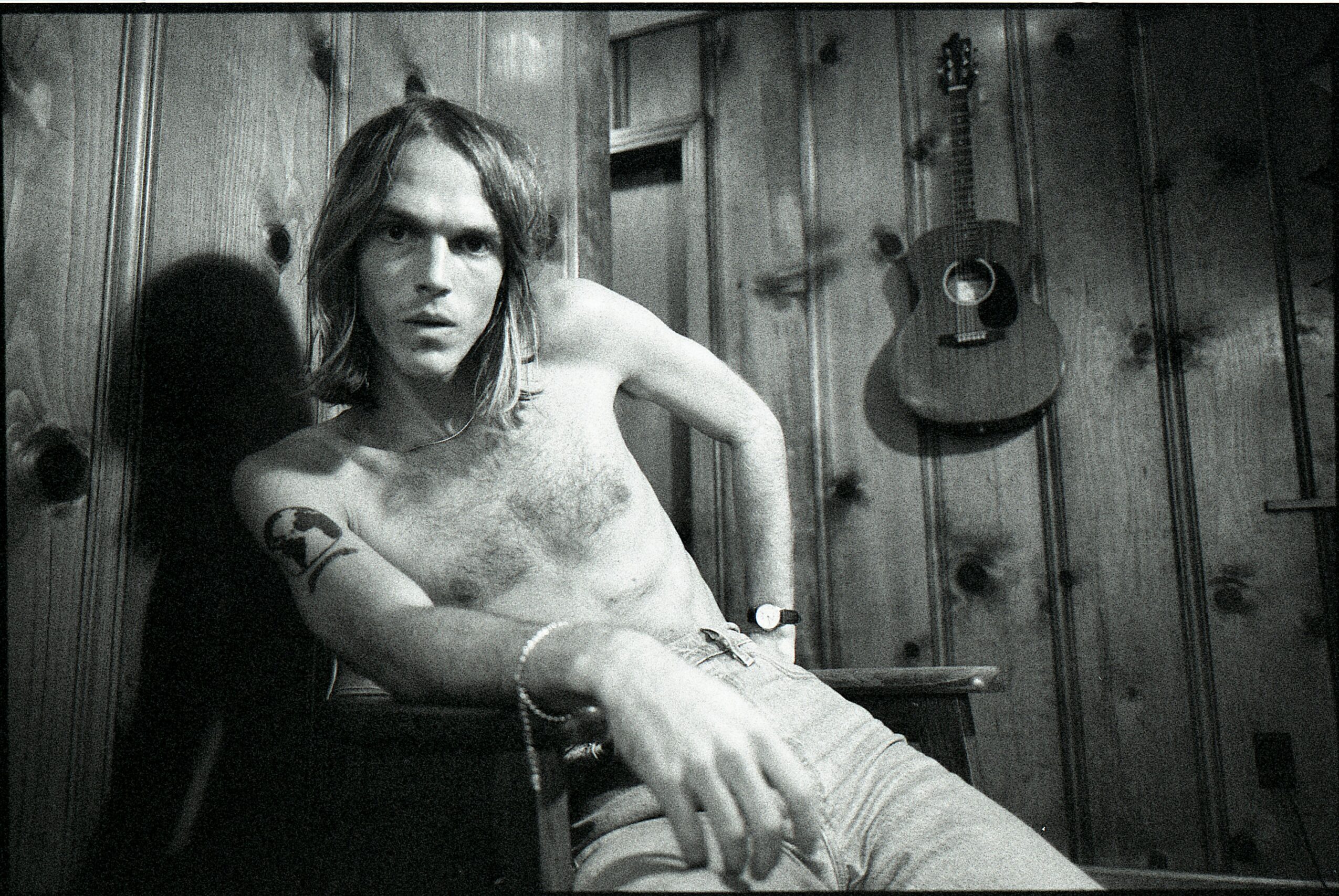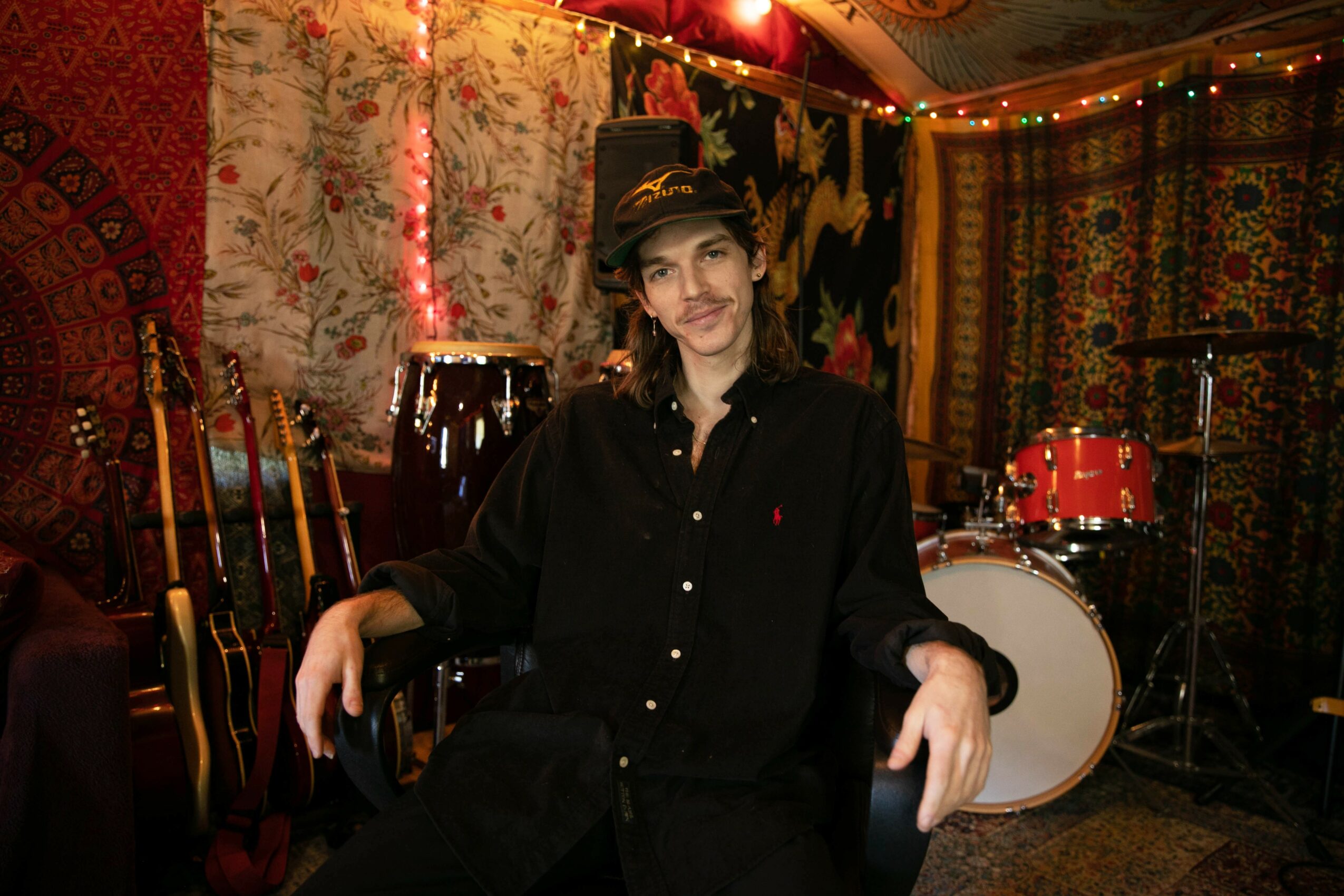 Image Credits
Jake Giles Netter
Hannah Gray Hall
Suggest a Story:
 NashvilleVoyager is built on recommendations from the community; it's how we uncover hidden gems, so if you or someone you know deserves recognition please let us know 
here.