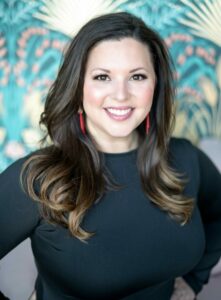 Today we'd like to introduce you to Britney Campbell.
Hi Britney, please kick things off for us with an introduction to yourself and your story.
My name is Britney and I am the founder and co-creator of Her Bank, a brand inspired by women for women to deliver a better banking experience. More formally, I am the senior VP of marketing and public relations for Legends Bank.
I am a native middle Tennessean, born and raised in the great community of Clarksville before moving to Nashville in the fall of 2019. At that time, I had 19 years of banking experience with Legends Bank and decided to move to begin a new personal and professional chapter in my life.
Growing up I was raised by a single mom who was extremely close to her family, giving me an amazing tribe of grandparents and great-grandparents who happily pitched in raising their only grandchild and first great-grandchild, which provided a lot of wonderful memories and love.
Because my mom had me at a young age, I spent a lot of time with my mom's parents and sister, who is special needs and still lives at home. My grandfather, who I affectionately call, Pawpaw, was the provider and served as my father figure. He was also a career banker who loved his community, which meant he took me EVERYWHERE! If I wasn't visiting the bank, I was riding around town with him, going to his favorite local coffee shop, shopping at the local sporting/hunting store named Grandpa's, or cheering on our local college basketball team – "let's go Peay!"
I graduated high school in 1998, the same year he decided to start a community bank — Legends Bank. As I was preparing for college and needing a job to pay for basic expenses, he offered me an opportunity to help do some administrative work while the bank was in the organization. Little did I know at the time what I was really witnessing and a part of. My role was taking calls and logging the stock sales for the bank. I was cataloging and meeting the people who would build the foundation of starting capital for Legends — people in our community who wanted to invest in a new bank. In him. In his legacy of community banking and leadership. $9 million to be exact.
I took a short break to focus on school and officially got hired at the bank in 2000 to initially work the summer coverage, which just meant I filled in for employee vacation or maternity leave in roles like receptionist or teller. At that time, the job was just that, a place I could work and make money until I graduated and then go on to my big career!
I graduated from Austin Peay State University in 2003 with my bachelor's in Business Administration and Marketing. At that time, the bank was celebrating its 5 year anniversary, and I was able to start taking everything I knew from school and apply it to my banking experience. I soon earned the opportunity to take on the marketing role and that's when my life really changed.
In the span of 2003-2019, I experienced many ups and downs. Relationships that didn't work out, which made me pour myself into work and stay busy. Professionally I was thriving as was the bank. We had gone from 3 locations to 8. From one county to three. I was involved in the Clarksville community, serving on multiple boards and committees and was driven by my passion for people and enriching our local community. I was also on the brink of burnout.
Approaching the big 4-0, I had a burning to do something more. Something different. The community involvement I had been so devoted to no longer brought me joy. I wasn't feeling as creative or inspired, so I decided a change of scenery might be the next right thing to explore the amenities of living in Nashville and establishing new roots—but not too far from "home." Admittedly, I was scared out of my mind to make such a change after 39 years, but I had a great support system and faith that I was being led to something better.
I had only just settled into my new home and loving my neighborhood when I found (via Instagram) this unique concept coming to the revitalized L&L Market, which was near me. A women's co-working space, Collective615, was about to open and everything about it spoke to my soul! Something told me, "this will be your new community," and a couple of months later, it was.
Collective615 was a catalyst for connection to other amazing women, especially female entrepreneurs and professionals who were moving and shaking in a way that completely reignited my fire!
That fire got extinguished about the same time it got lit – enter the 2020 pandemic. In the midst of uncertainty, fear of scarcity and the unknown, this community of women pulled together as best it could to provide resources, which meant creating educational and supportive content delivered by Collective members for members. From that came the Women and Wealth series which was designed to provide practical strategies and advice from a panel of women professionals representing pieces of your financial puzzle from banking to wealth management, legal, etc.
In that experience, I was able to connect with many women who wanted to learn more about Legends Bank and what we offered that was different from other banks. Because of the audience, I focused on the number of experienced female bankers and executives who worked at the bank as well as the quality and style of the service we provided. Those conversations coupled with my experiences between the women I work with, female business owners and professionals sparked the idea for Her Bank.
Fast forward to February of 2021, I, along with four other incredible women, were given the opportunity to represent the Heels and Handshakes "Women Empowering Women" campaign that was displayed on the Nashville Sign. That experience led to many new connections and started building interest in the "secret project" I was working on with a team of female co-workers.
We launched Her Bank in May of 2021 with an extraordinary response! Having my Pawpaw in the audience to see what we had created along with the reactions from everyone who attended the event is a memory I'll cherish for a lifetime!
To me, Legends means legacy, tradition, and family and Her Bank only complements and honor that to which my granddad was so devoted to. He was the community banker with a 60-year career who is still actively involved with both the bank and the local community. He taught me that work-life balance can be most fulfilling when you can love what you do and build relationships with the people that come into your life as a result, whether that's your co-workers, customers, or acquaintances you meet along the way. All of my closest relationships are connected directly to or a small degree from my career and the opportunities I've received from being at Legends.
Although I'm an only child, I've found an incredible sisterhood and a community of women who inspired a brand that provides a platform to build more confidence in financial decision-making, develop relationships, and improve how we perceive the banking experience and women in the banking industry.
Looking back, had it not been for needing new space to heal, I wouldn't have moved to Nashville. Had it not been for the move, I wouldn't have found this community of women. And if not for the pandemic, I wouldn't have had the opportunity and inspiration for Her Bank.
We spend a lot of time chasing the rainbow and shielding ourselves from pain because we don't want to suffer and fear the unknown. We can let rejection, insecurities, and old stereotypes keep us in a box and never grow to our potential. I spent a few years battling all of those feelings keep me stuck and learned when we use pain and fear to find courage and hope, beautiful things can happen. You can find yourself and your voice, meet people who bring you joy and encouragement, and you can discover your purpose. That's when glass ceilings are broken and we become free to make a difference and inspire others to do the same.
I'm sure you wouldn't say it's been obstacle-free, but so far would you say the journey has been a fairly smooth road?
Nothing worth doing is easy and obstacle free, but this journey has been rewarding!
To have a successful brand, you have to create your concept and hope for buy-in on multiple levels – your board, your staff, the people you serve, and the general public/community.
With Her Bank, we did something very out of the box, which can lead to a mix of reactions. While there are challenges that come with doing something new and different, they create space for learning and opportunities, so we are constantly evaluating, listening, and staying open to feedback and changes to the market. 
Thanks – so what else should our readers know about your work and what you're currently focused on?
Although my title is senior VP of marketing and public relations for Legends Bank, I think I'm most known for being a connector and an advocate for women.
Professionally, I'm focused on using my talents, experience, passions, and connections to propel women forward in meaningful ways. By doing that I believe that can only provide benefits to the bank, our customers, and our employees.
It's a little overwhelming the think about where Her Bank leads, as it is already opening doors, creating conversation, and getting recognition beyond what I imagined.
Personally, I'm riding shotgun to take it all in and go with wherever that leads. This process has made me a better person and a stronger woman.
We'd be interested to hear your thoughts on luck and what role, if any, you feel it's played for you?
I'm very spiritual, so I believe God and the universe have ways to guide us to our purpose if we pay attention. As they say "let go and let God."
I'm also a little stubborn and bold with a heavy dose of empathy and compassion. It's a unique combination that has served me well in some cases when all my traits play nice together!
I've seen ways in which I've challenged and overlooked the red flags and it caused a lot of pain/frustration, but I learned from it and used it to propel me forward with more courage and awareness.
I'm learning to stand with fear, embrace it, call it out, and move in the flow of my heart. I would say if you can achieve that, then you are lucky.
Contact Info: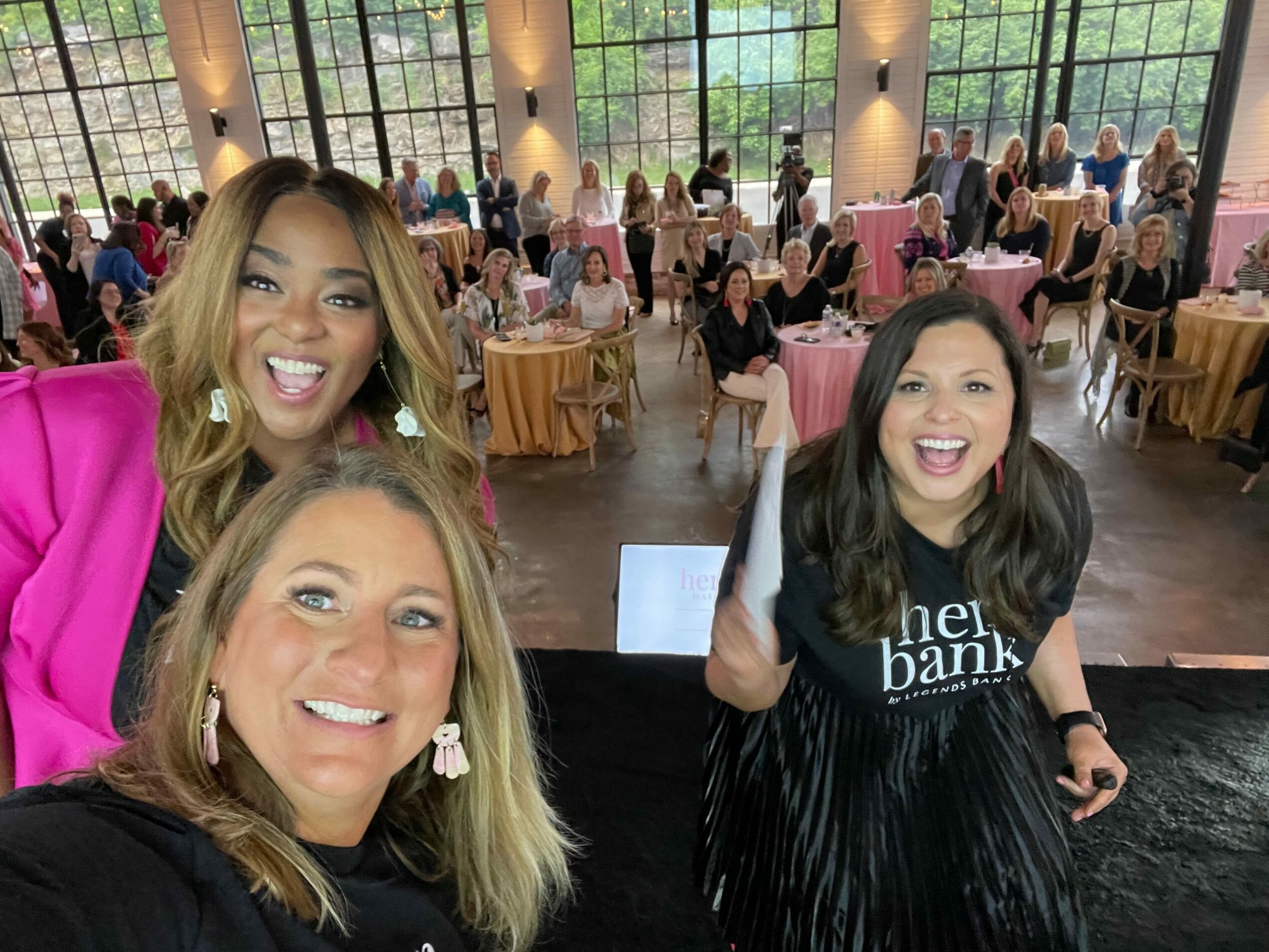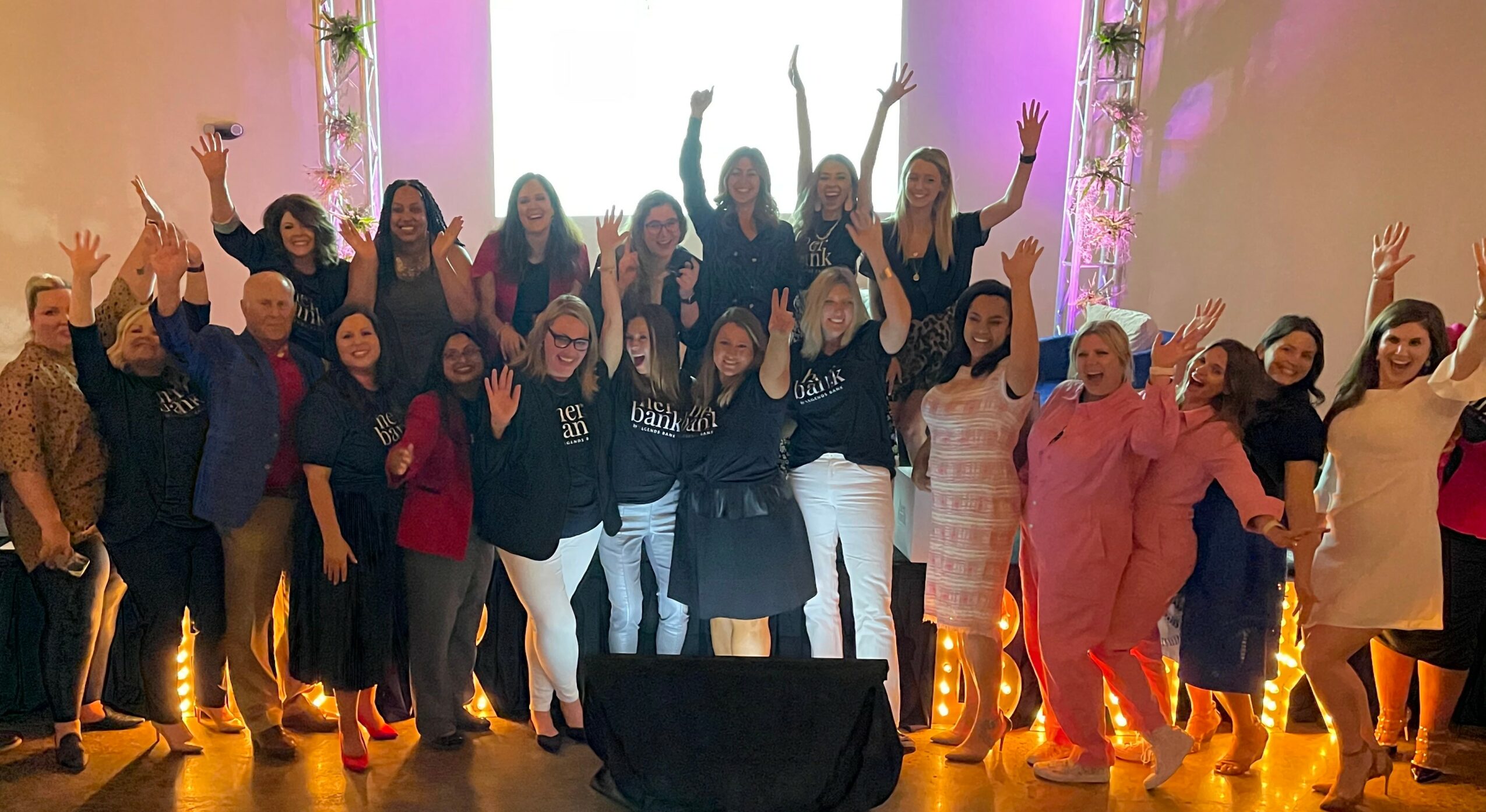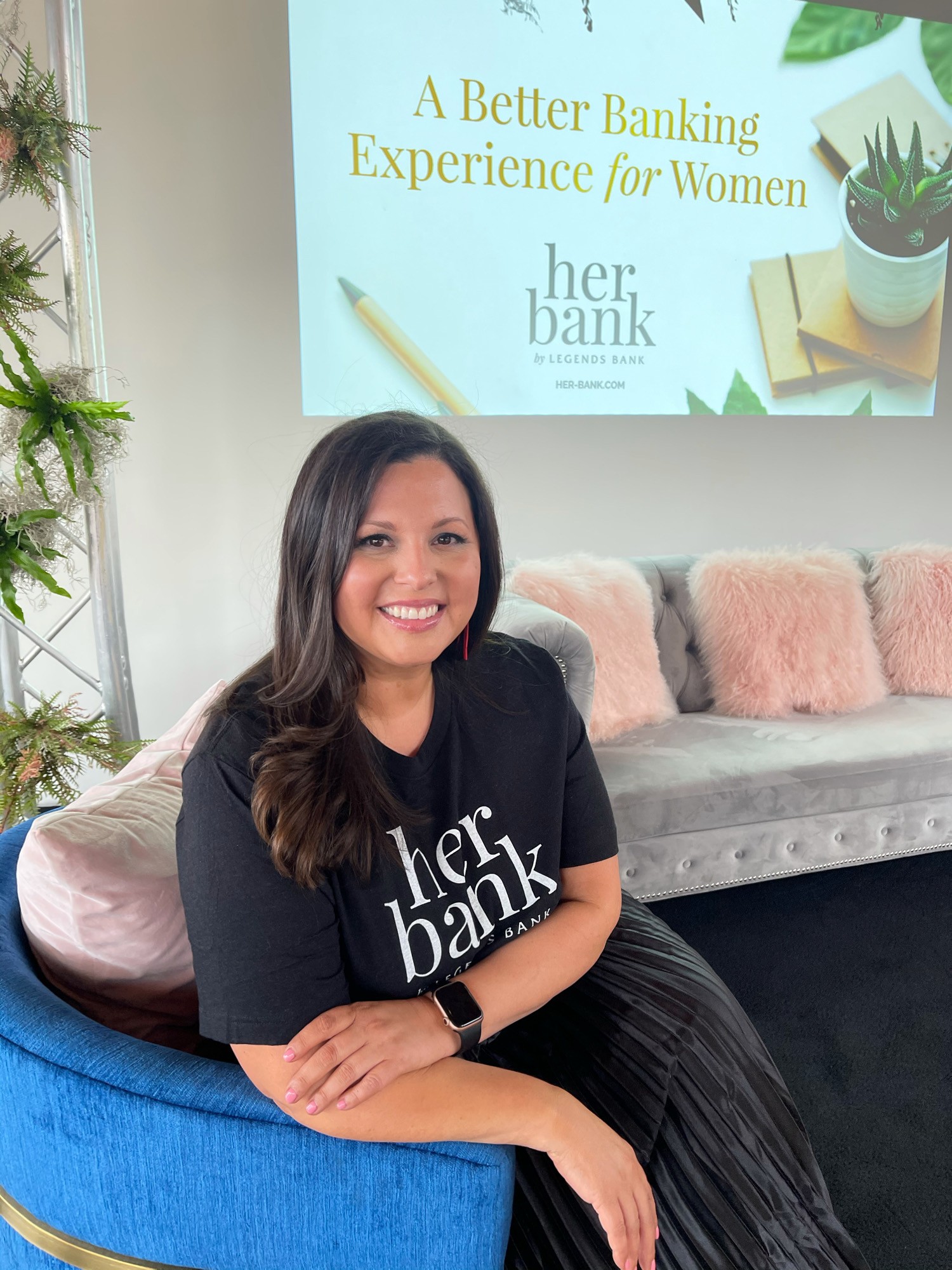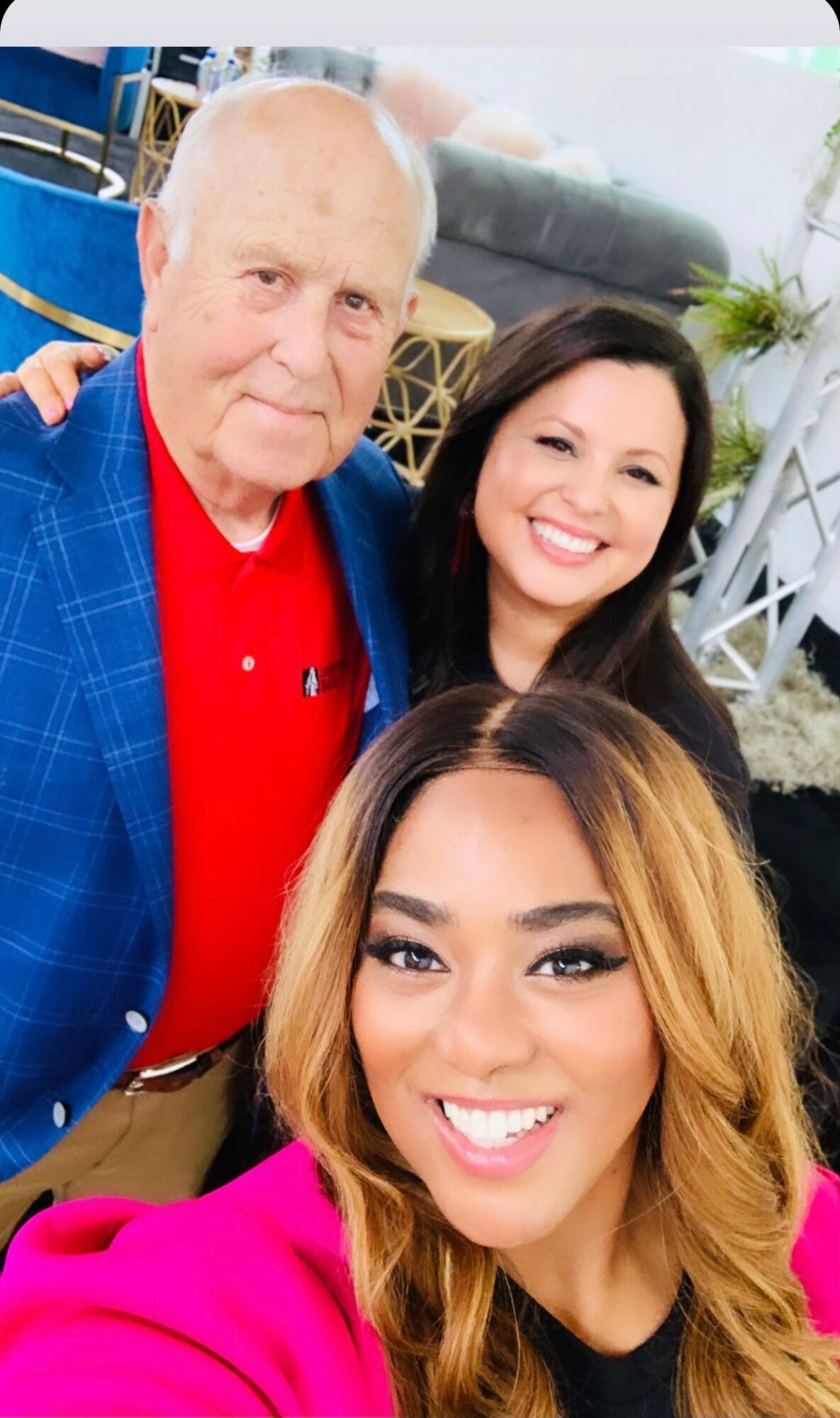 Image Credits
Kathy Thomas Photography & Kathryn Ely Photography.
Suggest a Story:
 NashvilleVoyager is built on recommendations from the community; it's how we uncover hidden gems, so if you or someone you know deserves recognition please let us know 
here.