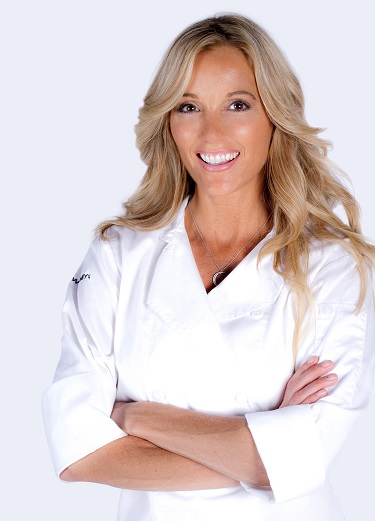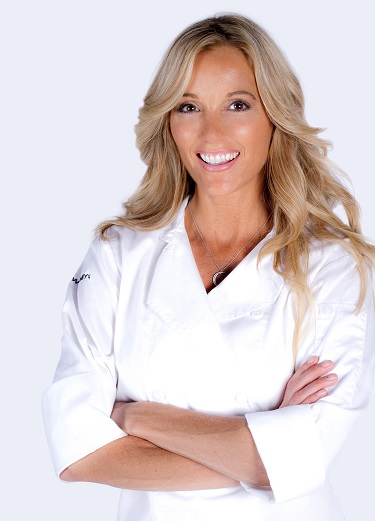 Today we'd like to introduce you to Ginger Lewis.
Alright, so thank you so much for sharing your story and insight with our readers. To kick things off, can you tell us a bit about how you got started?
It started a long time ago….
Our Ford station wagon was a popular family car back when I was a kid. That car was dependable, rugged, comfortable, and tough. Just like our family. One day my two brothers, Tim and Rob, my little sister Hayley, my Mom, and Step Dad, and I all hopped in that wagon and took a road trip. We drove for a couple of hours northeast, right outside of LA. I looked out the window and saw nothing but rolling hills, cactuses, Joshua trees, and dirt. We were on highway 138 in the middle of no man's land. WELCOME TO PEARBLOSSOM said my Step Dad! Mom wanted out of the city and he was going to give her whatever she wanted. I love him for that!
Growing up in the country makes you appreciate nature a little more. Most people would think Pearblossom was somewhat of a boring, dull, one-horse town, but it's a perfect place for a little farm. It had everything my Mom wanted. Acres of land, four seasons, snowy mountains, cotton candy clouds, and the most beautiful desert sunsets I have ever seen. Most importantly, it had peace and quiet.
Mom planted everything that would sprout. She really loved her garden, always picking fresh fruit and vegetables. She was a fiery Italian that really knew her way around the kitchen. She would make eggplant parmesan, homemade yogurt, fresh jam, and the best peach cobbler this side of Pearblossom. She also wanted animals and we got them. A lot of them! Dogs, chickens, pigs, horses, cats, and sheep. My first pet was a big ram I named Zeppelin. My Step-Dad was a huge part of our family. He walked around the house singing Jonny Cash, Alan Jackson, and George Strait songs. He reminded me of a tall Andy Griffin with a cowboy hat that gave warm hugs and laughed all the time.
I was a tall skinny athletic somewhat unattractive tomboy growing up but I was a huge dreamer with lots of ambition.
One night my bratty older brother Tim and I were driving home from the homecoming dance my freshman year in high school. We were going through an intersection and suddenly a drunk driver going 60 MPH crashed right into the passenger door where I was sitting. I didn't wake up for a few hours after the accident and my brother thought I might have died. He wasn't a brat to me anymore after that day. Obviously, I didn't die but I almost lost my foot in the accident. On my 15th birthday, I had surgery on my ankle, the doctors put a titanium pin in my ankle the size of my finger. I was told I had to rest and recover and couldn't go back to school for the rest of the year.
For months I felt cooped up, like a caterpillar in a cocoon. The energy that I once had when I was active was instead spent inward. Reflecting, contemplating, and being still. There is something profound that happens deep inside you when you are silent and still. I was changing and shifting. Once my foot was totally healed I wanted to get back to life as I knew it and little ol' Pearblossom wasn't going to keep me from seeing the world.
I was a big dreamer and for the first time, I was excited about my future. I had dreams of being a singer, playing guitar, and performing on stage. But something very unexpected happened and my world changed in an instant. I became a teen Mom. Mandi is the love of my life and from moment I laid eyes on her my world revolved around giving her the best life possible. So I buried my dreams and I didn't look back. Dreams… what dreams?
At seventeen years old, I moved out of the house with a baby on my hip. It was Mandi and I against the world, out to discover. I had no idea where our lives were going but together we would figure it out. I'm not sure if it was that car accident or the fact that I was a teen holding a baby on my right hip but by the time I was in my mid-twenties my back was very crooked. I had scoliosis and was in a lot of pain.
Because of the back pain I had, it led me to another one of the great loves of my life… yoga. Among many other health benefits, yoga elongated my spine and the pain in my back went away. I couldn't believe how good yoga made me feel! I was super passionate about giving this feeling back so I took a yoga teacher's training course, studied meditation, and breathwork went on silent retreats, and learned all about food and nutrition as well. I wanted to help people heal from the inside and the outside.
In my late twenties, Mandi and I moved to a little beach town and I open my own wellness center called Body, Mind & Soul. For years, I spent teaching and helping others on their journey to discovery. I built a beautiful beach community of like-minded people. But something was missing and at the time I didn't know what it was.
I would fall asleep at night and wake up to these random repetitive songs in my head that I had never heard before. It happened night after night so one night I started writing these songs down. Before you knew it I had a dozen songs with a damn good hook line. The dreams of me being a singer surfaced like a volcano that's been dormant for years and it finally irrupted.
Mandi was in high school when I started taking voice and guitar lessons. I was writing my own songs and putting a big band together. I randomly, or not so randomly, met a successful music producer. He encouraged me to record my songs in a professional studio. My style was country-rock so NASHVILLE HERE WE COME! It was my first time in Nashville and I couldn't believe the talent in this town. They breed talented musicians on every corner. My producer set me up in a popular recording studio with A-list musicians. What was a small-town girl from Pearblossom doing surrounded by… in my opinion the most talented musicians on the planet. I had never been more nervous in my life. Let's skip over the part where I choked in the studio and couldn't even sing the songs I wrote. Let's fast forward…
I've been to Nashville multiple times to record my songs and make CDs. I made a music video for one of my songs called "the men of country". I won awards for Best Live Performance, Country Single of the Year, Best Country Music Video, Country Album of the Year, ect. From the Los Angeles Music Awards and Hollywood Fame Awards. I knew Nashville is where I needed to be but I didn't want to move Mandi away from what little family she had. My music did get some recognition from a gentleman in the music industry by the name of Al Bowman.
Al Bowman produced troops tours kind of like the USO. Al called me one day and asked me if I wanted to go on tour with my band. Next thing you know I'm on a C130 plane with my band flying to GTMO…Guantanimo Bay Cuba. Me and The Most Wanted Outlaw band were going to headline for hundreds of people for the Fourth of July. It was a very exciting show which led me to a whole international tour.
For years, I traveled around the globe supporting our troops in remote and exotic locations such as Dubai, Aubi Dabi, Bahrain, Qatar, Africa, Tanzania, and undisclosed locations I can't talk about. I even took Mandi on one of the troop's tour as my backup singer. My music career was a great experience but it was not to be my fate.
Due to an unexpected turn of events, my family went through a lot of trauma. My real Dad died when I was twenty and my brother Tim died shortly after. Both of them were young and healthy when they had a brain aneurism. They both died instantly. While I was on tour my Step Dad was diagnosed with prostate cancer. He tried to beat cancer and fought hard for his life but in the end, he died a horrible death. You know how they say it comes in threes… Not for me… It continued… Over a period of years, I lost my best friend, all my grandparents, and my Mom too.
I was keeping it together because I knew I had to be strong for Mandi and my family. I could handle most of the hard knocks this life has to give but I couldn't bear to see my loved ones so sad and heartbroken over our families death. There was nothing I could do about it. That was all I could take and one day the tears started coming. I don't know about you but I personally can't sing with a broken heart. With all the obstacles I had to endure trying to break into the music industry I couldn't take it anymore. I felt sad and defeated, so I let my music dream go. I decided to give up singing for good. Not only did a lot of my loved ones die but for me….that was the day the music died. One day I crawled into bed, hid under the covers, and cried for weeks.
I spent years pouring my heart and soul into my music career. In the end, I realized my music wasn't really for me after all… It was for them… For all the men and women that fight for our freedom, it was for our troops. I served them just like they served us. If I lifted the spirit of just one of our soldiers then I did my job and served my purpose. That makes me happy.
I'm a huge dreamer and have been chasing my dreams my whole life. But just like people…dreams change. One day while I was under the covers crying about my music, it stopped. My heart pumped with the possibility of something new. A new dream emerged from out of nowhere. I had a new vision. My eyes got bright, I put a smile on my face, I sat up in bed and scream I KNOW!!!!!!
Next thing you know I'm in a loud bustling room with blenders, dehydrators, a pantry full of vegetables wearing a white coat standing at a stainless table with a large cleaver chopping open coconuts. If you haven't already guessed I'm in culinary school. Cracking open young white coconuts with a cleaver is nothing new for me. I've been ordering them by the case from Thailand for 20 years.
When Mandi was a teen, I would force the coconut water down her throat and say "this is one of the healthiest things on the planet, now drink up". I finished breaking open 25 coconuts when most people were on their 8th one. This was the second culinary school I attended in the past year. The first school I went to taught me the classic french style of cooking. It was nice to learn how to make the five mother sauces… Béchamel, Velouté, Espagnole, Tomato, and Hollandaise sauces. And making cheese sulfate was delicious but I felt full and tired after eating all the food with meat, flour, dairy, and sugar. It was good knowledge but nothing was worse than the day we spent standing over a dead chicken head-on learning how to tie its arms down, wrap it, gut it, and stuff it. I started to get a little queasy not just from the look of the dead chicken but the smell.
When I was learning the classic french style of cooking I felt it was very old school, you know, all that food is played out. I wanted to know what was new and what was next. That inspired me to go to a plant-based culinary school. I now have many different types of culinary skills under my belt and once I graduated I started my company called Ginger's Healthy Habits.
Here's what I'm up to now. I teach cooking classes all over southern Cali, I cater beautiful weddings and celebrity events, I am currently nominated for a leadership chef of the year award, and am the head chef at a beautiful private restaurant/sailing club in Dana Point called Aventura.
I personally think there needs to be a cooking show that shows more of a real look behind the closed doors in a kitchen. There is a reason they say…" If you can't handle the heat then get out of the kitchen". It's stressful but also entertaining. I pitched a show to the food network and have sparked some interest so we will see. At the moment I have investors wanting to open a restaurant but timing and location is everything. I know I'm not the best chef ever but I am good at what I do.Ya never know what the future holds and don't think for a minute I won't shoot for a Michelin star. You know me now…I always shoot for the stars!
Even though being a chef is a lot of hard work and it's not a glamorous job I absolutely love what I do. And though my Mom and I didn't see eye to eye sometimes, I laugh because I ended up just like her and I'm doing exactly what she did. Nurturing and feeding people.
I will always live my life by giving back to the service of others. It's what truly makes me happy. I was born a huge dreamer and even though life sometimes doesn't always go the way we all plan I need to remember what really matters once I achieve my dreams. I want the same thing everyone else wants. To feel happy…. and right now I'm happier than I have ever been.
So I can honestly say… all my dreams came true.
Thanks – so what else should our readers know about your work and what you're currently focused on?
I'm super creative and think outside of the box. I feel like I'm ahead of the trends and know what's coming.
How can people work with you, collaborate with you, or support you?
Following me on my @GingersHealthyHabits Instagram – Connections at the food network always can help.
Contact Info: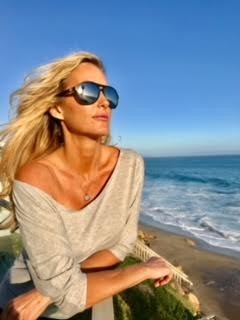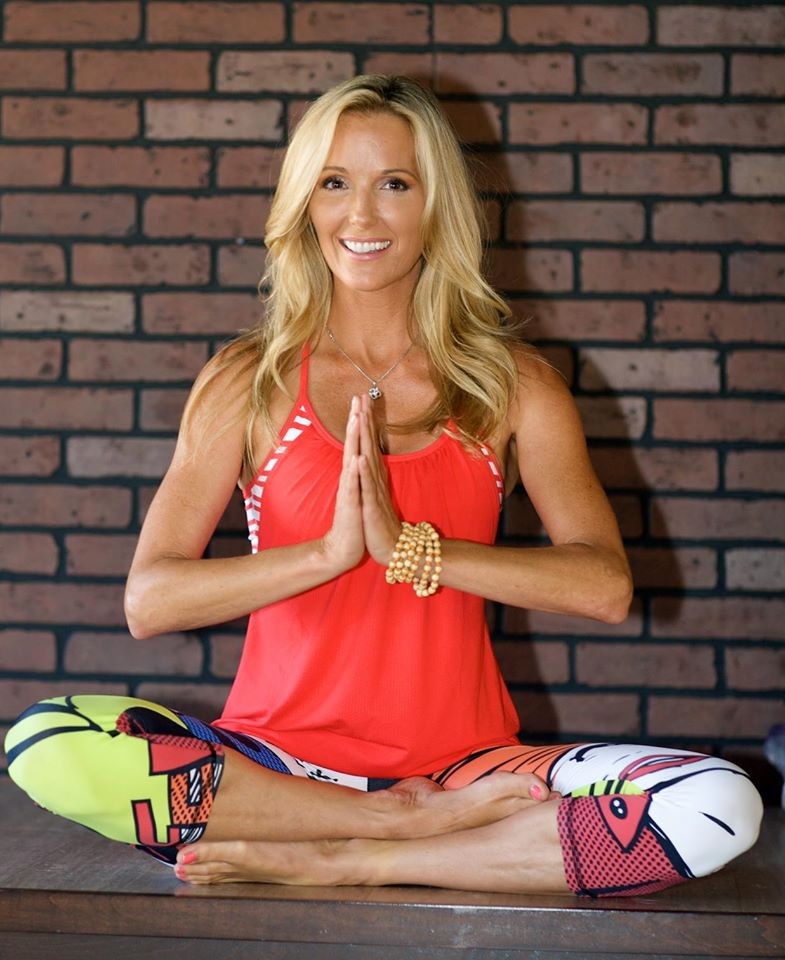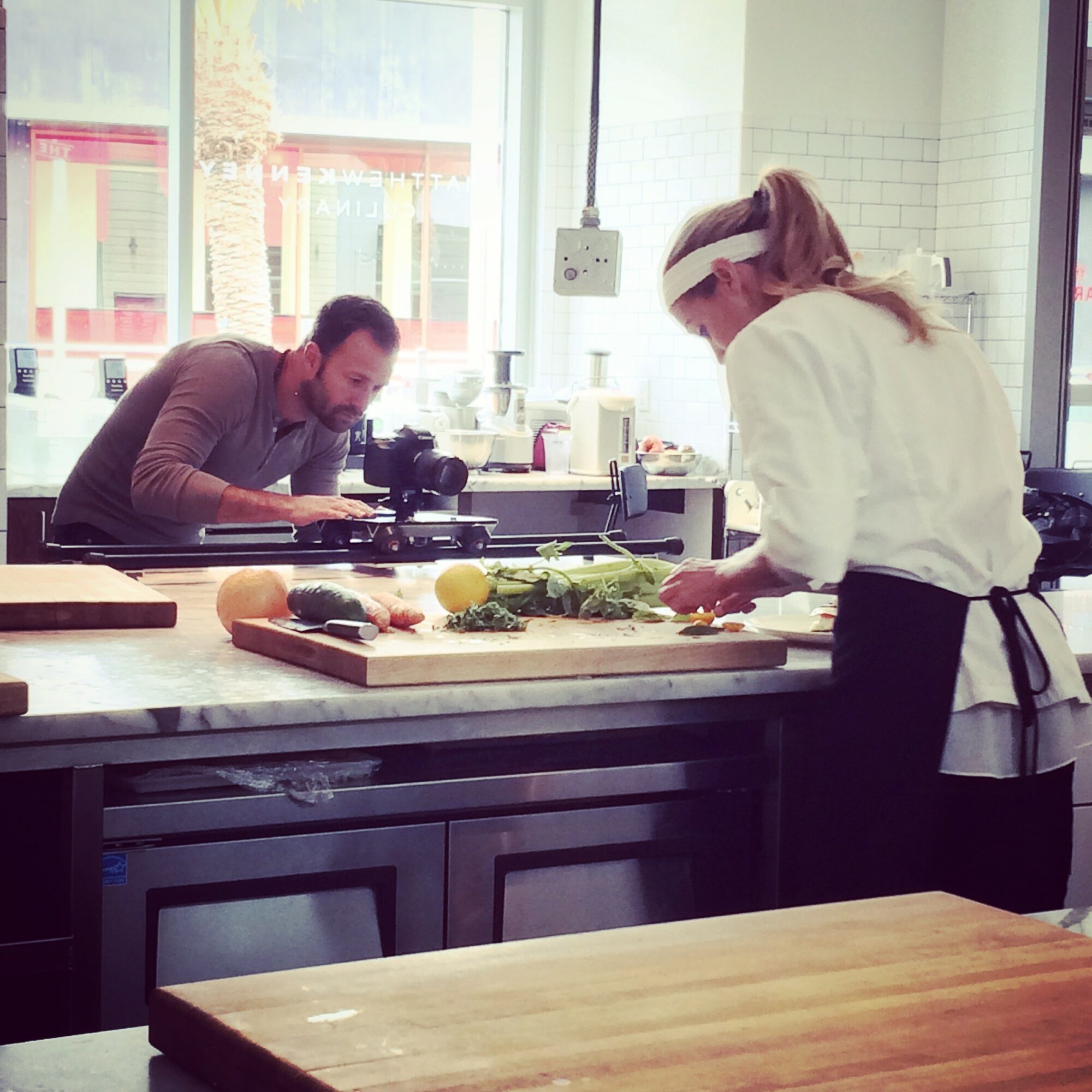 Suggest a Story:
 NashvilleVoyager is built on recommendations from the community; it's how we uncover hidden gems, so if you or someone you know deserves recognition please let us know 
here.