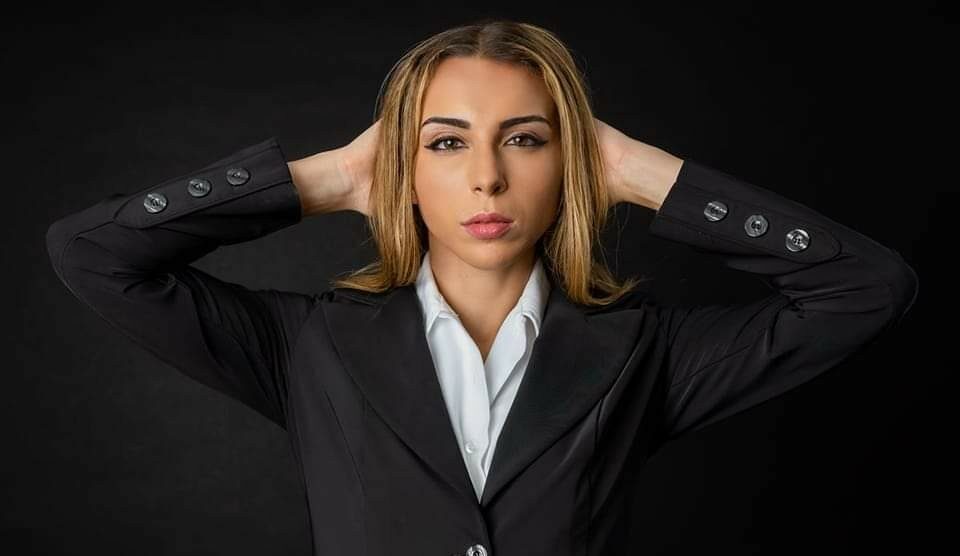 Today we'd like to introduce you to Joy Bosley. Them and their team share their story with us below:
Joy grew up in Tuskegee, Alabama, and attended Notasulga High School which was a school that was due to close when she attended. This school also has a documentary about it produced by Allison Wilmarth and Kevin J. Flannagan. The documentary casted Joy's school counselor and Principal Ms. Berlinda Sullen. The documentary called "Love Goes Public" released in October 2019 outlines the details of the neighborhood and school that Joy grew up in. 
Joy's modeling career started in 2011 as a Model Productions contract winner from Opelika, Alabama. Determined to pursue a career in entertainment she drove 12 hours from Alabama to Miami, Florida to work on the set of Magic City, a TV series that aired on Starz in 2012. She met casting director Bill Marinella and explained how she drove from Alabama for the small part. Bill was impressed by her determination and made sure he booked as much as possible. Joy booked multiple roles and worked three months straight in these roles while living in Miami, Florida. After the casting ended, she later booked with Susan G. Komen fashion event "Love, Peace & Prosperity" to help raise money for the breast cancer research foundation. 
Later, in 2012 her career brought her back to Alabama where she booked a job as a hair model for Big Sexy Hair in Birmingham. 
While working in Alabama as a model at the age of 19, Joy discovered another talent agency where she booked a couple more photoshoots and a small background role in the series Drop Dead Diva that was casted in Georgia. 
Though Joy had always been enthusiastic about modeling, life's obstacles prevented her from pursuing this career early in life. By no means did that stop her from developing more skills in her journey. 
Joy moved back to Florida when she was five months pregnant at the age of twenty-one with the ambition to pursue her career in modeling after her son was born. By 2016, a year after her son was born, she booked a published magazine shoot with Central Florida Model Magazine in September 2016. This magazine is now known as The International Models Magazine created by publisher JR Reyes from central Florida. 
In 2016 she also appeared in a music video with upcoming artist Max Prez that filmed in Orlando, Florida and later was a participant in a fashion show hosted by Andy Dovilas to help raise money to rebuild Haiti after Hurricane Mathew. Joy met models and other creatives during this event including the designer she walked for; Ms. Briana DeShields who now owns the Model Warehouse in Orlando, Florida. 
Family life and poverty often interfered with the progress of her journey in modeling which placed temporary pauses in her career as a model. 
However, that still did not stop her from paving her way back into the world of fashion and entertainment. 
By 2018 she pursued her studies in portrait photography and enlisted in the army. 
The military sent her back to Alabama where she started locating photographers in the area through social media. Joy has collaborated with different professional photographers in North Alabama, Nashville Tennessee, and Atlanta Georgia. The photographers that were a part of the following images are Patrick Collins with PLC Photography and Nate Williams with Name-brand Photography. These are just a couple of the many creatives she has worked with. 
The North Alabama Meet and Greet Hosted by Thomas Neal and JJ MacCrimmon is where she met CEO of the royal umbrella Nate Williams. Nate informed her of the Fashion Show "A Night of Elegance" where she ended up appearing as a VIP guest. The event took place at the Omega Center in Huntsville, Alabama. 
Joy attended another model call for The Royal Umbrella and booked to walk for two designers; KMLA by Kariscia Nunally & Unreal Creationz by L.A. in the July 10th, 2021, Fashion show "A Night to Remember" at the Omega in Huntsville, Alabama. 
Joy attended another Model call in Nashville, Tennessee, and walked for the Headliner: Miicon-genteel of the October 2nd, 2021 "Fall Ball 3" Fashion Show located in Gatlinburg, Tennessee along with other top designers. The other designers included Canady Creations by Akiba Canady, Shelia Lee, and Unreal Creationz by L.A. When Joy arrived at the event, she was added to the Discombobulated lineup and walked for designer Juanita Montgomery. 
Shortly afterward Joy received an invite to participate in the KeeXperience "Let me see you walk" hosted by FFTV on October 9th, 2021. The event coordinated by FFTV Productions and Ms. Keema Hawkins was a unique experience. On November 24th, 2021, The KeeXperience appeared on Fox54 news rocketcitynow.com displaying Joy's image from the prior event. 
Joy attended a model call on October 17th, 2021, and appeared in the Atlanta "Elevation" fashion show with Host Damian Powers from Netflix "Love is Blind" on November 7th, 2021, at The Blue Martini. The designers she walked for were Esjay by Simone and Yasmeen Sa'eedah, LLC. 
This was an event like no other with upscale editorial fashion and a room packed with creatives alike including In the City Magazine, Mimi Faust, The Royal Umbrella, Freddy O, Alarmblu, and Nubian Television Network. Truly a red-carpet event said to be streaming on Roku TV soon through Nubian TV app. 
Joy has been an active service member for three years although she enjoyed making the connections throughout the south region her military obligations have moved her to San Diego, California. She hopes to be able to reestablish those connections with other creatives in that area and find an agency that will assist with booking her work around her busy military and single-parent life. 
Joy's interest in the fashion industry has always been a dream for her. She has worked hard building her portfolio while networking in the North Alabama area and is now located in San Diego, California. She understands that modeling is all about business and she is taking her career more seriously than ever. 
Alright, so let's dig a little deeper into the story – has it been an easy path overall, and if not, what were the challenges you've had to overcome?
The many struggles that I have faced are the lack of support from those who were supposed to be close to me. Family and friends provided little to no support, and I have faced most challenging times on my own. 
Driving to Miami Florida in a 1990 Pontiac Sunbird arriving at the Magic City casting call with stained white pants from a drink that spilled ten minutes before arriving to set and rushing in to be sure that I made the call time. Then living in a hotel 3 hours away from set working 12 hours a day having to roll my hair in curlers the night before, arriving with makeup prepped and barely enough money for gas at the time was incredibly stressful. 
Then coming back to Alabama surrounded by family and friends who did not want the same things for me was difficult. 
Just trying to find a way to book jobs and gain financial support to make it to these calls that were not nearby in Alabama was difficult. I found myself in despair at the age of nineteen caught up in the wrong crowd struggling to find a place to live and a vehicle to drive after an ex-fiancé wrecked three of my vehicles. I decided to distance myself from him and get my wheels back. Then involved in another relationship with a partner who fixed my vehicle and convinced me into the relationship. I then found myself stuck in a relationship with no job and out of funds. I decided to go to college for personal training and was unable to finish due to car issues yet again. 
Finally, I got a vehicle and worked at JCPenney for 8 months, saved my money, and then got pregnant with my son. The money I saved was only 2k in my bank and I moved to Florida with nothing, but an air mattress and TV determined to make connections after I had my son. In less than two years I was able to get a house, get a job and find a sitter for my son while I scouted for talent jobs. 
I was also in a very abusive relationship and decided to join the army to help place me and my son in a safer position to be able to fund my career in entertainment while also providing him with the health care he needs for autism. Currently, I am in college pursuing a degree in paralegal studies which the military's tuition assistance provides the funding for. 
In my life there is never a dull moment, but I just learned to deal with the challenges along the way and finding a way to overcome each obstacle in life. 
The most challenging thing for me right now is finding an agency that will help me with all the life challenges I face being military and a single parent. Finding an agency that is the right fit is challenging which is why I choose to manage myself. I hope to show other aspiring models and creatives that you truly can become whoever you want to be by using the resources that are in front of you. 
Alright, so let's switch gears a bit and talk business. What should we know about your work?
I am employed as an active-duty service member specialized in food inspection, cross-trained as a veterinarian assistant. My daily duties start as early as 0530 getting my son ready for school, showing up for fitness training by 0630, breakfast, and then 0800 work. I conduct restaurant inspections on military installations to prevent food-borne illnesses and ensure food establishments are sanitary. Then after my inspections, I conduct reports file paperwork and attend military trainings. My day usually does not end until late after 10 or 11 at night. This is often typical for a single parent in the military. 
I also work on weekends as a volunteer photographer for a children's modeling agency to help build my photography portfolio. Booking the clients, confirming appointments, and taking the images is just half of the obligations. The images are processed and edited for final production of fifteen images that are sent to the agency. 
At times I am so busy that I must be available for myself which is why I stepped back into modeling. Modeling is truly the best way I feel I can express myself and appreciate all the work I have done along the way. Honestly, following your passion is never easy but there has always been a spark inside of me that I can't let go. That something special that feels like this is who I am supposed to be Joy the model who promotes positive life choices and love. 
While juggling single mom life, military duties, booking clients through the agency along with finding model calls to attend, I am also taking online college courses through Liberty University. Currently, I will be fulfilling my associates of arts degree by may 2022 and then resume my studies in the paralegal field. I hope to eventually start my own business in the prep of legal paperwork one day while continuing my modeling career. 
How can people work with you, collaborate with you, or support you?
As I move through my journey and hope to turn modeling into a full-time career, I feel that the best way others can support me is by offering sponsorship for events and book me through my booking website (joymodelservices.booksy.com) for collaborations. My rates are set as I realize I am an independent artist who has to provide a certain wardrobe and appearance for all photoshoots. I take modeling seriously. This is a business and nothing in life is free I am no longer offering TFP sessions due to the extensive portfolio I have built which can be found at www.joybosley.com along with my resume of work I have done. I also have a messaging link where people wishing to collaborate can send a message that comes directly to my email address. Any fans or aspiring models may visit my Instagram @joybosley_ and follow me. Also, I am always willing to offer advice to anyone who seeks to learn about the industry and will always strive to point them in the right direction. Furthermore, I have learned that Facebook is a very good way to support creative artists alike those who support me currently tend to share my post and give me a shout-out. My Facebook link is www.facebook.com/joy.bosley.9 I also share inspiring posts weekly and support other photographers, makeup artist, designers, and boutiques by sharing their work on my story. 
Pricing:
$200 modeling booking fee
$100 deposit-photography sessions
Contact Info: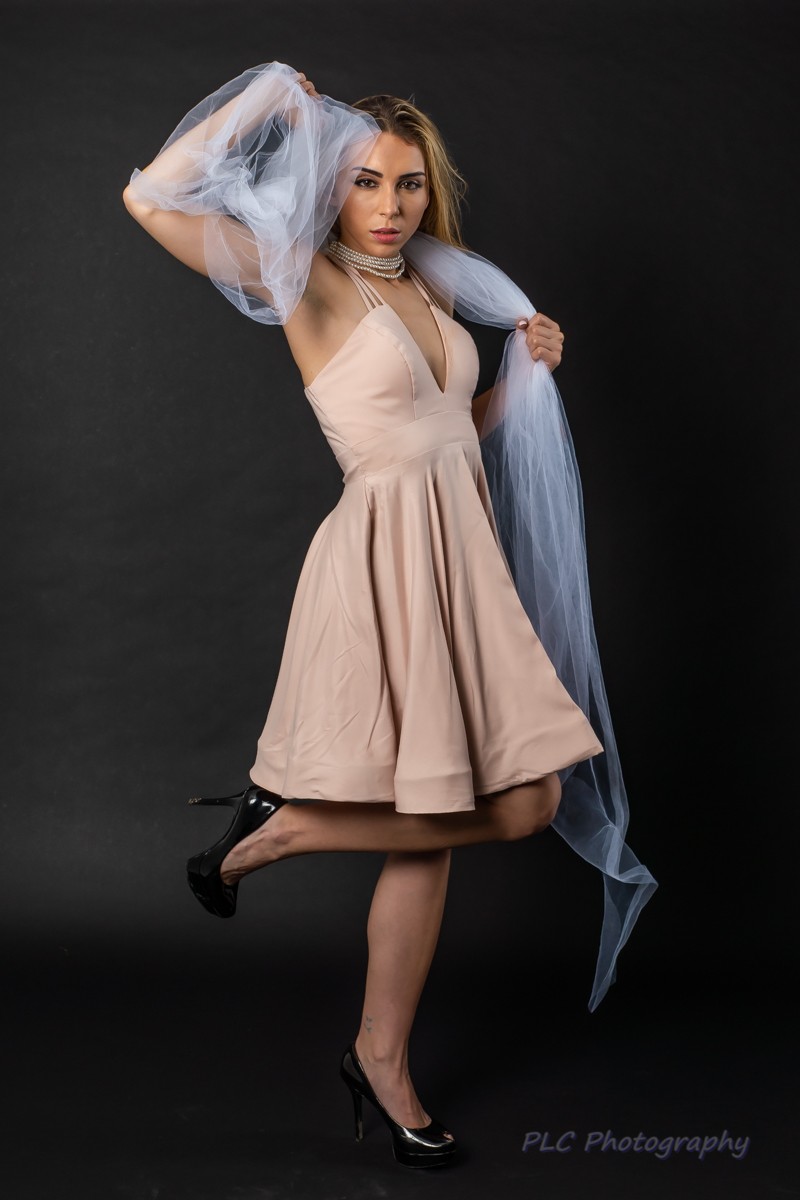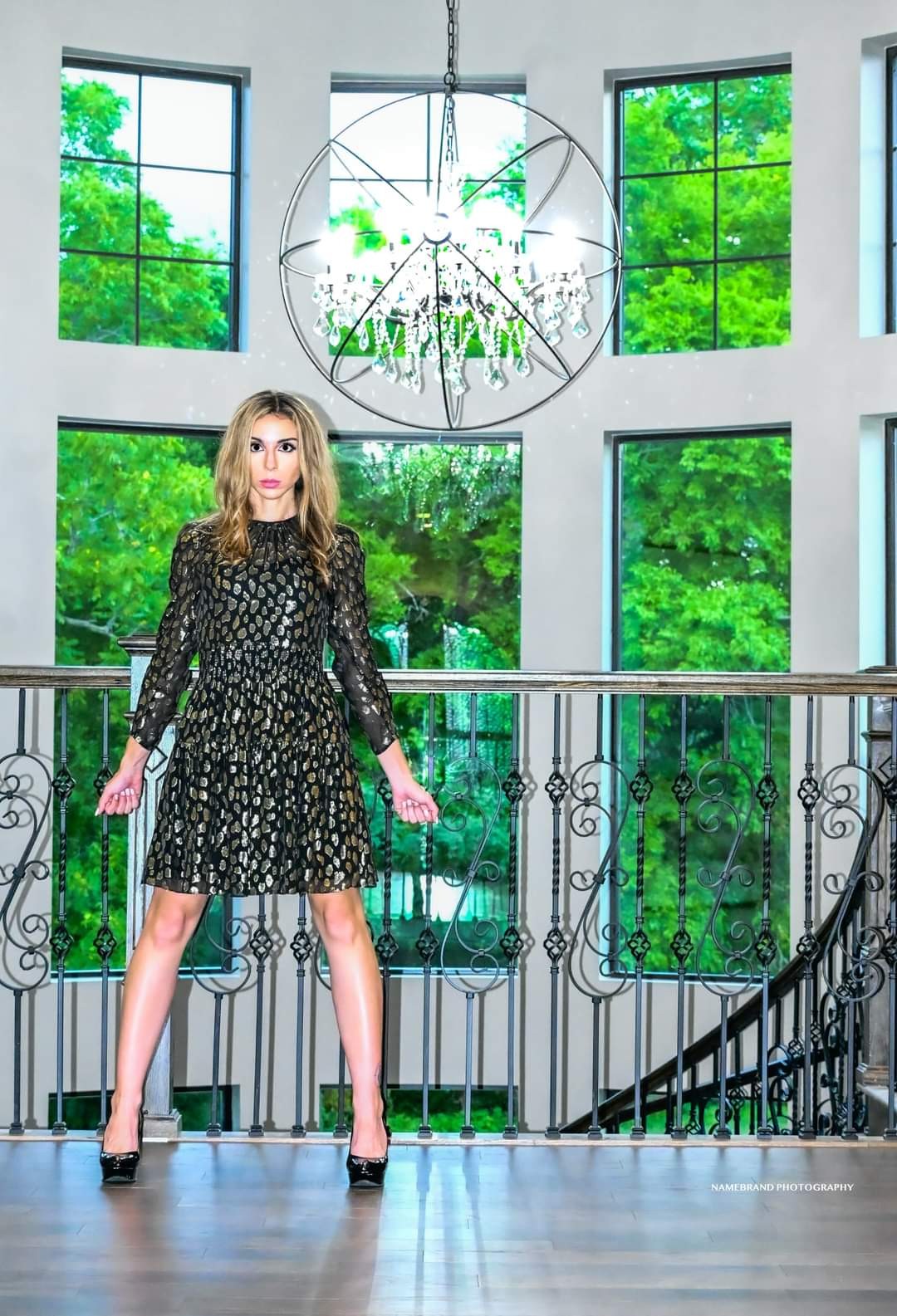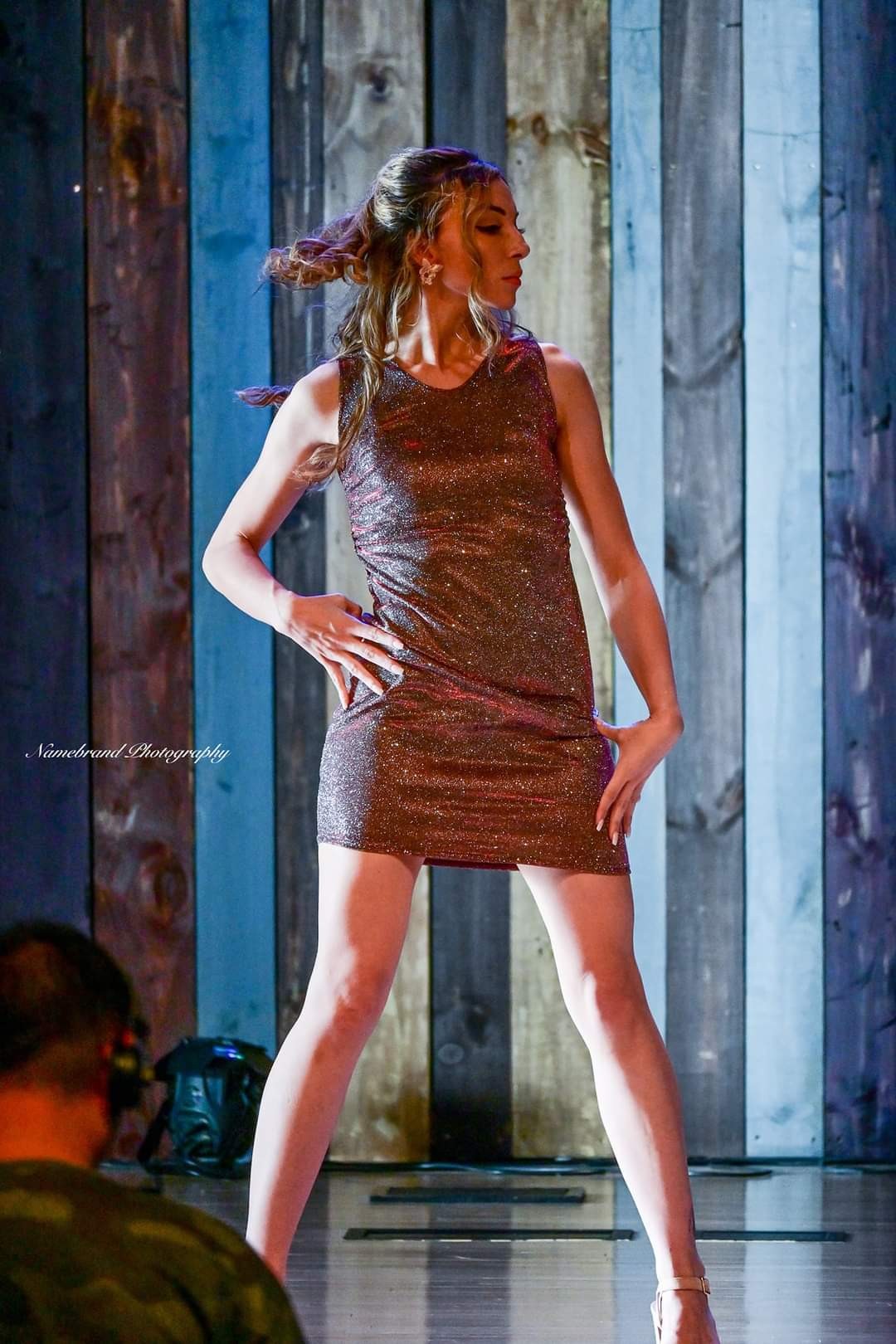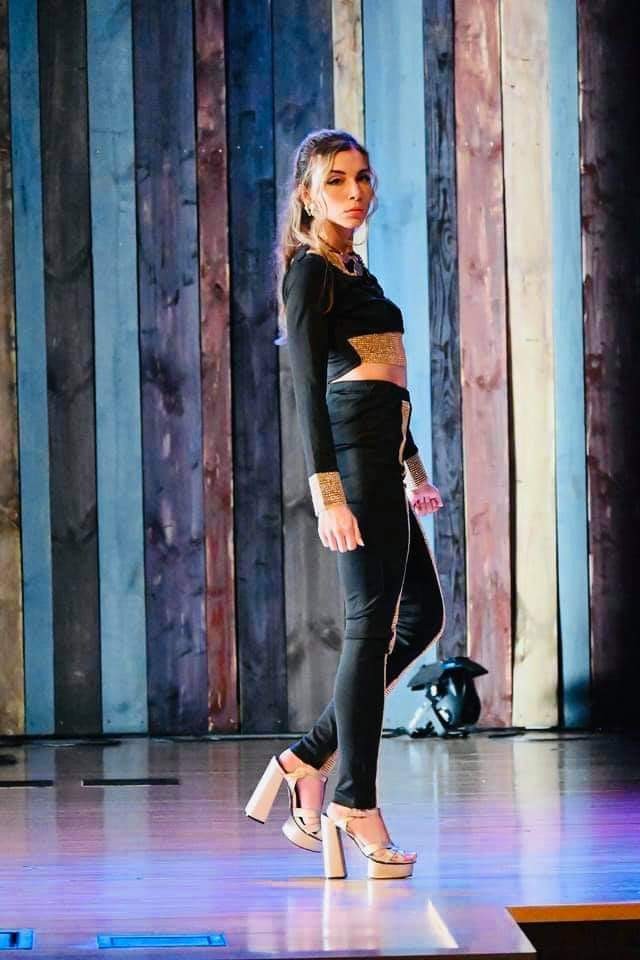 Image Credits
PLC Photography
Namebrand
Akiba Canady
DBA Canady Creations
Sheila Lee
Juanita Montgomery
DBA Discombulated
Suggest a Story:
 NashvilleVoyager is built on recommendations from the community; it's how we uncover hidden gems, so if you or someone you know deserves recognition please let us know 
here.