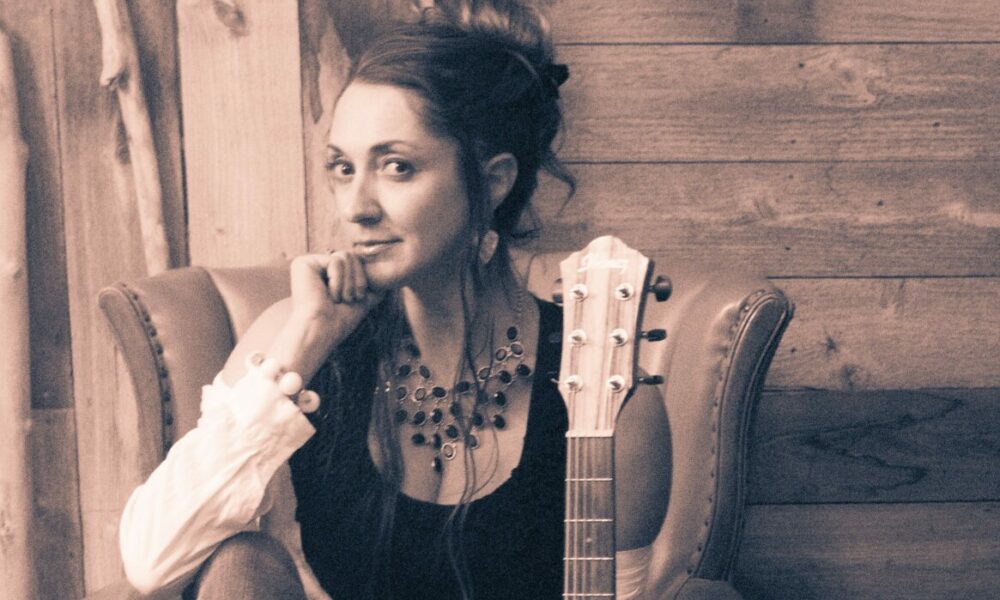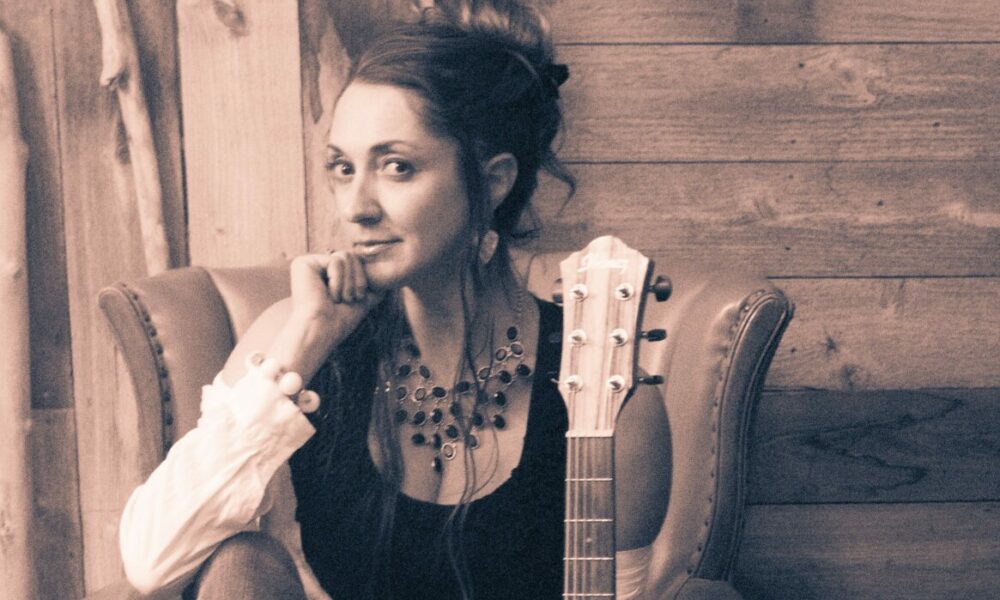 Today we'd like to introduce you to Pamela Jean.
Hi Pamela, we're thrilled to have a chance to learn your story today. So, before we get into specifics, maybe you can briefly walk us through how you got to where you are today?
Music has always been a huge part of my life. Piano lessons at a young age, listening to my parents sing in the church choir, my Grandpa always playing old records, my Grandma teaching us to play her organ, always having music on and playing jukeboxes everywhere we went. As kids, we would pretend to have a band and rock out to 80's rock.
I would always be the lead singer in our fantasy band but would lip-sync. I never sang in front of anyone until I was 17. Dreading anyone hearing me, I tried to quit choir in 8th grade. My teacher and guidance counselor worked out a plan where the days we had to sing solos, I went to my counselor's office and worked on homework.
My choir teacher would leave a tape recorder in her back room where I would sing because I was too afraid to even sing in front of her! (Mrs. Duncan, if you are out there, I hope you see where this terribly shy girl ended up!)
At my senior all-night party someone dared me to sing karaoke. Hardly anyone was in the gym so I decided to try to break out of my shell and sing a Patsy Cline song. People started filtering in and couldn't believe I was up there. They thought it was actually the radio playing and had no clue I could sing. After breaking through this fear, I felt unstoppable. Bars would let me in to sing karaoke as long as we weren't drinking.
People would ask when I was going to go out and sing again so they could come to listen. I had a booking agent come up to me one night at a venue, gave me his card, and said he wasn't some old guy hitting on me. He genuinely wanted to help me along with my musical journey. Gregg Schmitt owned The Music Works in Minnesota and helped guide me on this crazy path that chose me.
I took a few voice lessons with a lady named Renee'. She taught me how to breathe properly as I had already damaged my vocal cords from singing improperly. Her techniques, along with some instructions from my doctor on how to care for my voice helped immensely.
The doctor told me as long as I didn't want to grow up to be an opera singer, I'd be just fine. I knew at 19 years old that singing professionally was going to be a physical challenge. As this is my gift in life, I had to continue pursuing my dreams regardless.
In my early 20s I started singing with cover & original bands, auditioned for American Idol and Nashville Star and bought my 1st guitar. I didn't learn to play it for many years after. I loved posing for photos with it like I was some big rock star that knew how to actually play! I learned to put my poetry to music as I'd been a writer my whole life. My teachers put me in creative writing classes through elementary school that only a few kids were chosen to be a part of.
I worked with several different producers in Minneapolis as well as in Tampa, when I moved there. It was a constant journey of learning, networking, writing, listening to others and saving money for recording, photo shoots and trips to go try out for different shows.
At 27 I played my 1st open mic in Oceanside, CA. I knew 3 songs on my electric guitar that I strummed like it was an acoustic. Lol, I had to sit on a stool while watching my fingers and was terrified to play in front of a crowd. The 1st thing that happened before I even played was my strap came loose on my guitar, on stage, in front of a full bar of people already staring at me, and my black and white guitar went crashing to the ground. As I was shaking, sweating, and about to bust out into tears, this girl in the front row screamed, 'Go punk rocker! You are HOT!' So I unwillingly played 2 songs and vowed never to play my guitar in front of anyone ever again.
In my 30s I ended up hosting open mic nights in San Diego. It was a great 8 years in SoCal and I owe SO much of my music career to the people I met there. The open mics were a blast as well as a bunch of amazing musicians that wanted to share, write, rehearse and basically eat, sleep and breathe music with each other.
Richard Quintania, Joe Tran, and I took several of our open mic artists into the studio and made a 2 disc compilation album with everyone's original music called "Universal Language". I believe music is the universal language. Richard and Joe donated their time and resources to give the artists an opportunity we can't always afford. I used my photography business to donate a photo session with each artist so they all had promotion material.
In 2012 I flew to Nashville to meet up with my producer, Victor Broden, to record a 6 song EP with Grammy Award Winning Artists, "Searching For Utopia". 5 of the 6 songs have been featured on the radio (K102 Idaho, KPRI San Diego, KZUU Pullman, WNYR New York) and the other song was featured on a TV show out of Las Vegas. This EP launched my career as a solo artist.
I gave up hosting the open mics and started getting paid to travel to play music. Hotels, gas, and food started to get included along with paid gigs in other cities. It was like this dream of mine was coming to reality. I even had a gig where I had to put a band together in 3 days so we could be the opening act for the Little River Band! A highlight of my career!
Sacramento and Pollock Pines became my home for the next 4 years. I was playing shows at the annual Boat Show, at MasterCraft, Folsom's Big Wake Weekend, Crawdad's on the river, and many more awesome venues. I wound up in a 2.5-year abusive relationship that was destroying my soul, self-esteem, emotions, and music career. I wrote nothing. I played at venues that I wasn't invited back to because my boyfriend was too drunk or was in a bar fight.
It was like a small-town version of "A Star Is Born" with Lady Gaga and Bradley Cooper. At 37 I had to flee the small, mountain town that I absolutely loved to escape my abuser and his bully friends. I was living in fear. My father paid for a U-Haul and the whole move and told me to leave town that night and start driving. He said, 'Go make your life somewhere else where you can be safe. I don't want you to end up a statistic on the news.'
I started driving north. In all my travels, I hadn't made it to the PNW yet so I decided to head there with my one-eyed dog, Bella. On that journey I had an ad on Craigslist looking for a dog-friendly room to rent around Spokane. I decided "Pedal to the Metal" would be my mission and I was going to be a touring musician when we got to wherever we were going.
We ended up in North Idaho and for the past 5 years, I have toured through 11 states with my guitar, my dog (head of security) and the songs that make up the story of my life. I even spent 60 days on the road in a 20-year-old Toyota Corolla that leaked transmission fluid and did an 18-city, 5-state tour called "Follow The Sun"! It was a way to get paid to get out of the North Idaho winter, go south for a bit, play my songs, see old friends and family and it was by far the most epic thing I've ever done in my entire life!
In 2020 I invested in a 23′ travel trailer and tow vehicle to use as my tour bus and home away from home. I have done 3 tours with that! (Another dream I've had my whole life was to live in an RV.) We lived in that for 14 months to save money for more recording funds. I've also filmed 2 music videos since we arrived in Idaho, "Gemineyes" and "Falling". (Find on YouTube!) Pamela Jean Unlimited Merchandise is where you can find my clothing line. Tonya Purl has custom designed each design to fit my songs or names of tours. She's a brilliant artist and I wouldn't have this merch line without her! Corder Design is where I have the clothing printed.
In 2021 we recorded the "Slip Away" single at Amplified Wax Studio in Spokane with my drummer, James Pixie Pratt, and I have written several more songs I'm saving up funds to record. "Whiskey Wasted" and "Here At Home" are currently in Nashville getting the music laid down! Those 2 singles will come back to me and I will record vocals in Idaho and we'll be releasing them summer of 2022!
Since my Dad wouldn't take any money back from helping me flee Pollock Pines, I decided to donate 10% of all my music proceeds to help a women's shelter in Spirit Lake, Idaho. To this date, I have donated and raised through my tip jar, venues, and Facebook posts over $5,000 to help others flee abusive relationships and NEVER look back!
When I tour, I pick women's shelters in other areas to donate to while I'm playing in that city as a thank you for having me.
I have been featured on Fox News, K102, The Boise Beat, Vista Press, Gurlz Talk Rawk, Ion Indie Magazine, Social Media Shows in Vegas, and many other interviews on YouTube shows, magazines, and other media sources to tell my story and inspire others to follow their dreams, as well as leave toxic situations before it is too late.
We all face challenges, but looking back would you describe it as a relatively smooth road?
The struggles have been real! As I mentioned earlier, I had damaged my voice at 19. I've also been diagnosed with vocal chord dysfunction. So I am physically not able to sing as long as other vocalists or perform 5 nights a week. Each show is truly a blessing.
I have to take really good care of myself or my voice is the 1st thing to go. Everyone loves my rasp but that wasn't a gift, that was damage. I've done this whole journey mostly self-funded. That is a challenge in itself! Funding recording, music videos, business expenses, merch, marketing, wardrobe, and gas for touring gets very expensive.
There have been many people along the way that have donated to my recording funds, threw some extra money at me while I was on the road for gas, and gave us dog food or a place to stay. I am beyond grateful to those who have believed in this independent, hard-working, original artist.
Booking tours was challenging. I do almost all of my bookings as well. The 60-day tour took me 6 months of non-stop effort, contacting venues, plotting my route where there were friends and family to stay with, booking dog-friendly motels and packing up what essentials would fit in a Toyota Corolla! Driving can be challenging. I'm on the road alone with my dog and have found that 300 miles a day is more than enough.
Towing my RV is challenging! I've been towing my whole life so that wasn't an issue, nor is backing my trailer up. The wind is an issue! Snow is an issue! A blown tire on the side of the I-15 is an issue! Having to stop in random cities and rent a ladder to fix something on your roof is an issue! RV life is a trip but so awesome!
Missing a turn, going too far, and running out of gas in the middle of the desert at sunset was an issue! (A gas can is ALWAYS in my RV now.) As a female I don't travel at night, so finding safe places to crash before dark, making sure you get plenty of sleep, and allowing enough time in between gigs takes some effort as well.
My RV life videos are just as entertaining as my music.
Thanks for sharing that. So, maybe next you can tell us a bit more about your work?
I'm a Singer/Songwriter as well as a published Photographer and Photo Journalist. The one thing I've always wanted to do with my life is travel, take photos and be a touring musician. I found out how to do exactly that.
People know me for my raspy voice, my ability to overcome anything thrown my way, and the way I can connect with people on a real level, as I've experienced and been through so much in my life. People know me as the girl with the guitar, her dog, and a camera around her neck, usually in a pair of hiking boots.
If I'm not playing music, I'm outside somewhere doing photography. It's a win-win when I'm on tour that I get to capture the beauty of my travels through the lens as well as entertain through my songs.
Booking tours in 11 states, being played and interviewed on K102 Radio and Fox News, having 2 of my photos end up on the cover of magazines (photography) and raising and donating over $5,000 to women's shelters are what I'm most proud of in life.
What sets me apart from others is the fact that I will stop at nothing to pursue my wildest dreams. Some people grow up and forget their dreams, settle for a job they will work for until they retire, at something they don't even love and think they are too old to follow their childhood dreams.
The problem is that our childhood dreams are usually the path we are supposed to be on, but society and life take a hold of us and tell us something different.
The crisis has affected us all in different ways. How has it affected you and any important lessons or epiphanies you can share with us?
I learned that people couldn't figure out that a 10-day quarantine didn't require 1,900 rolls of toilet paper per family.
I also learned I'm not essential to society when a pandemic breaks out. Prayers to everyone that lost someone during these horrendous 2 years of complete mayhem.
I saw a lot of people doing beautiful things to help each other during this time of crisis as well as a very ugly side from others. I hope to never experience another pandemic in this lifetime.
Contact Info: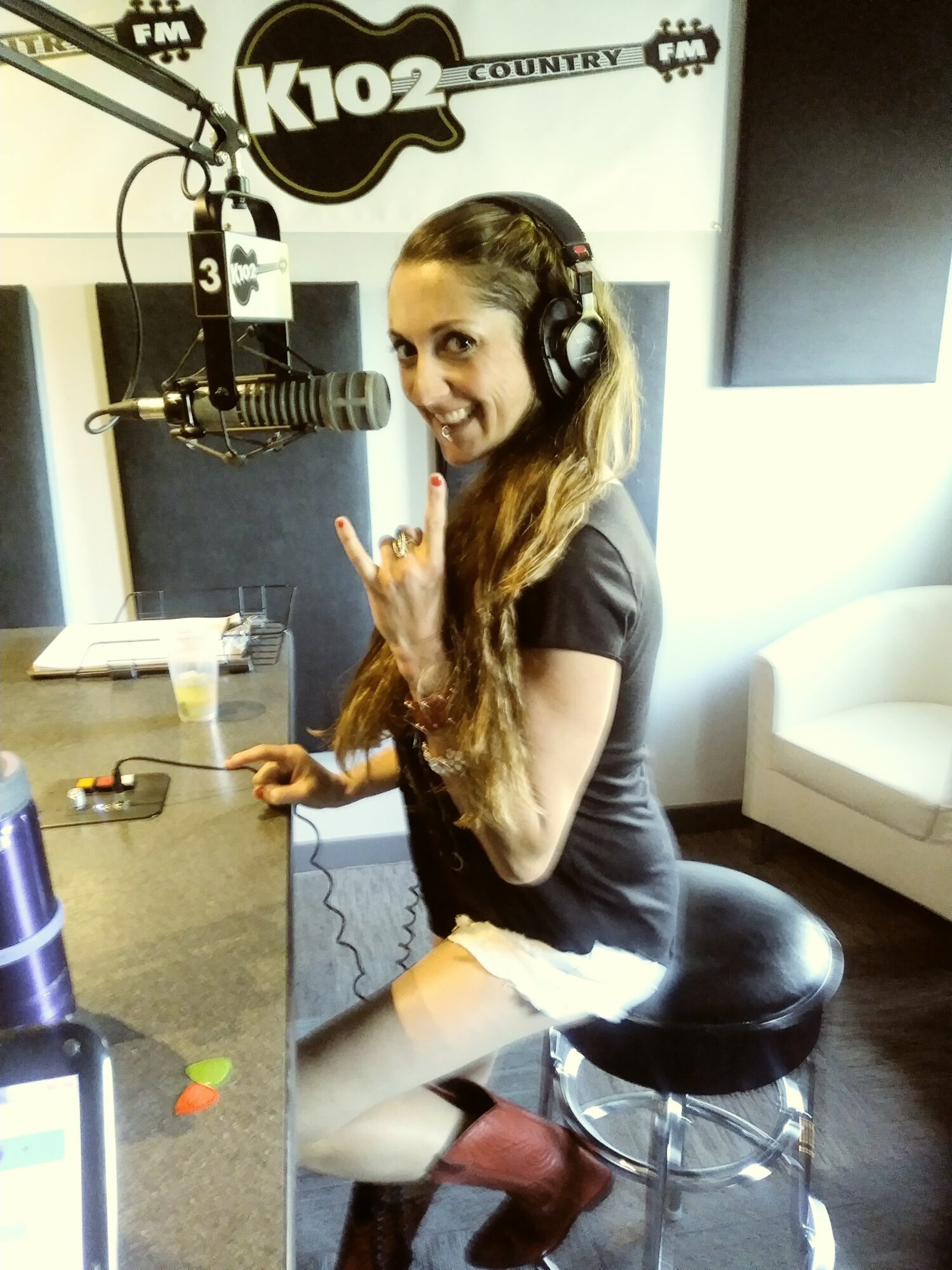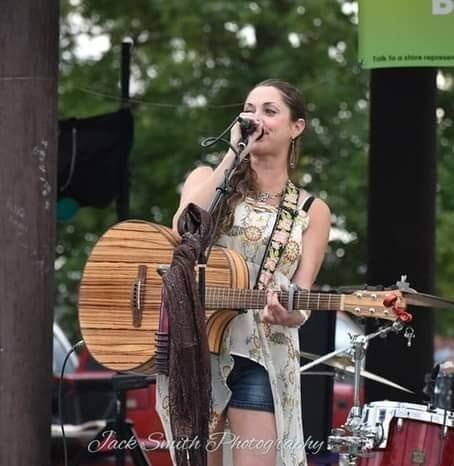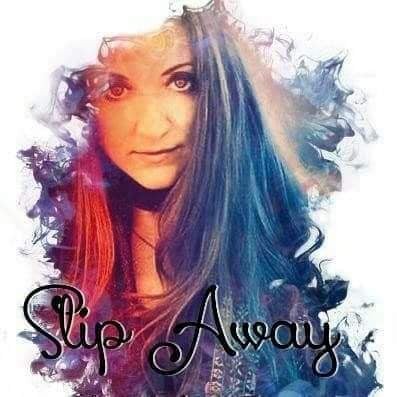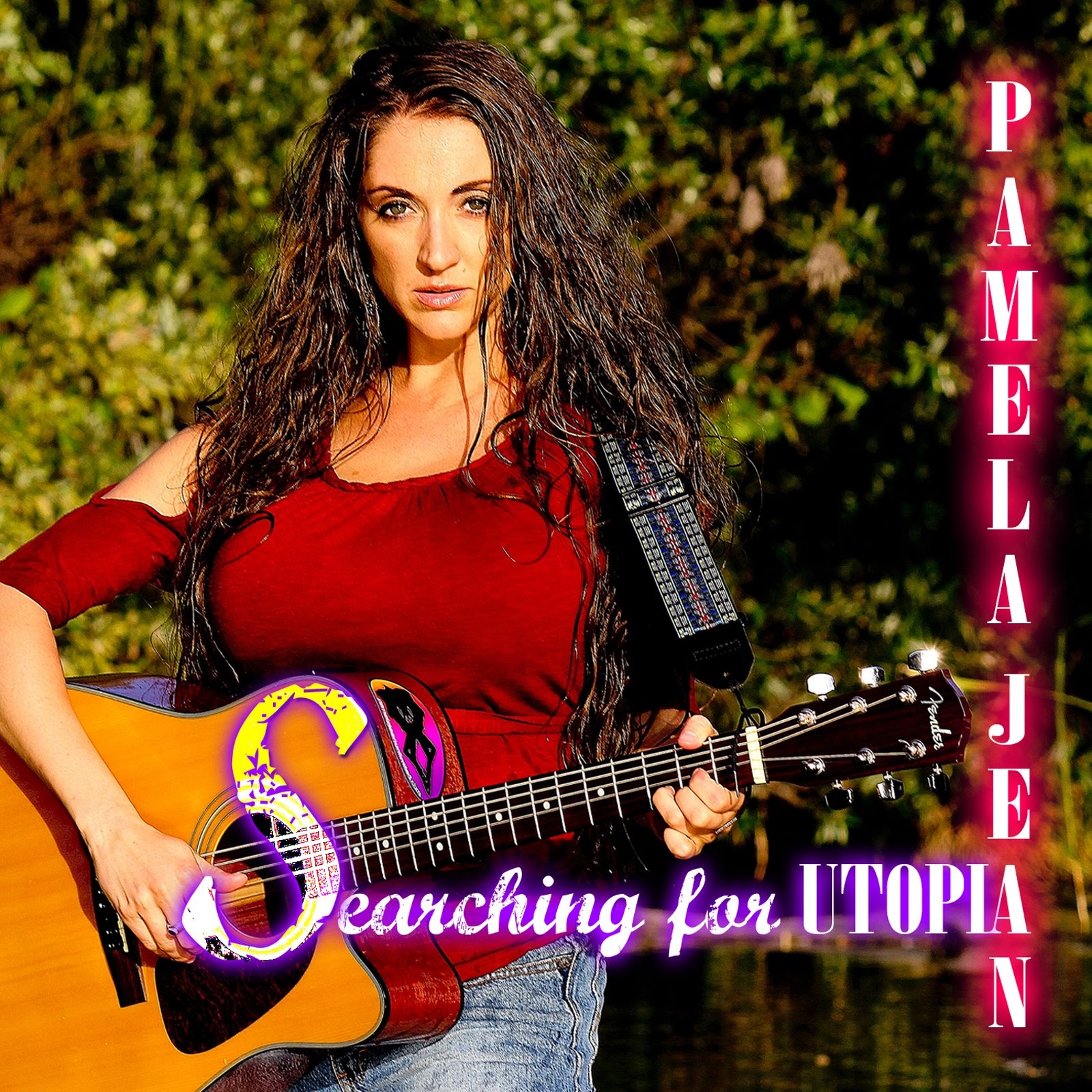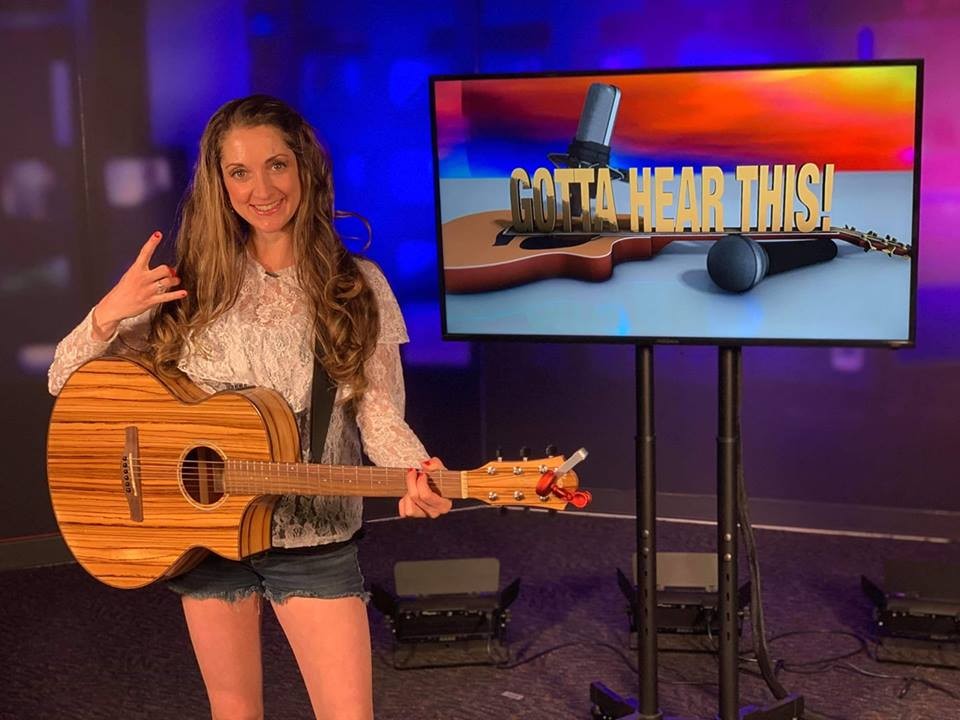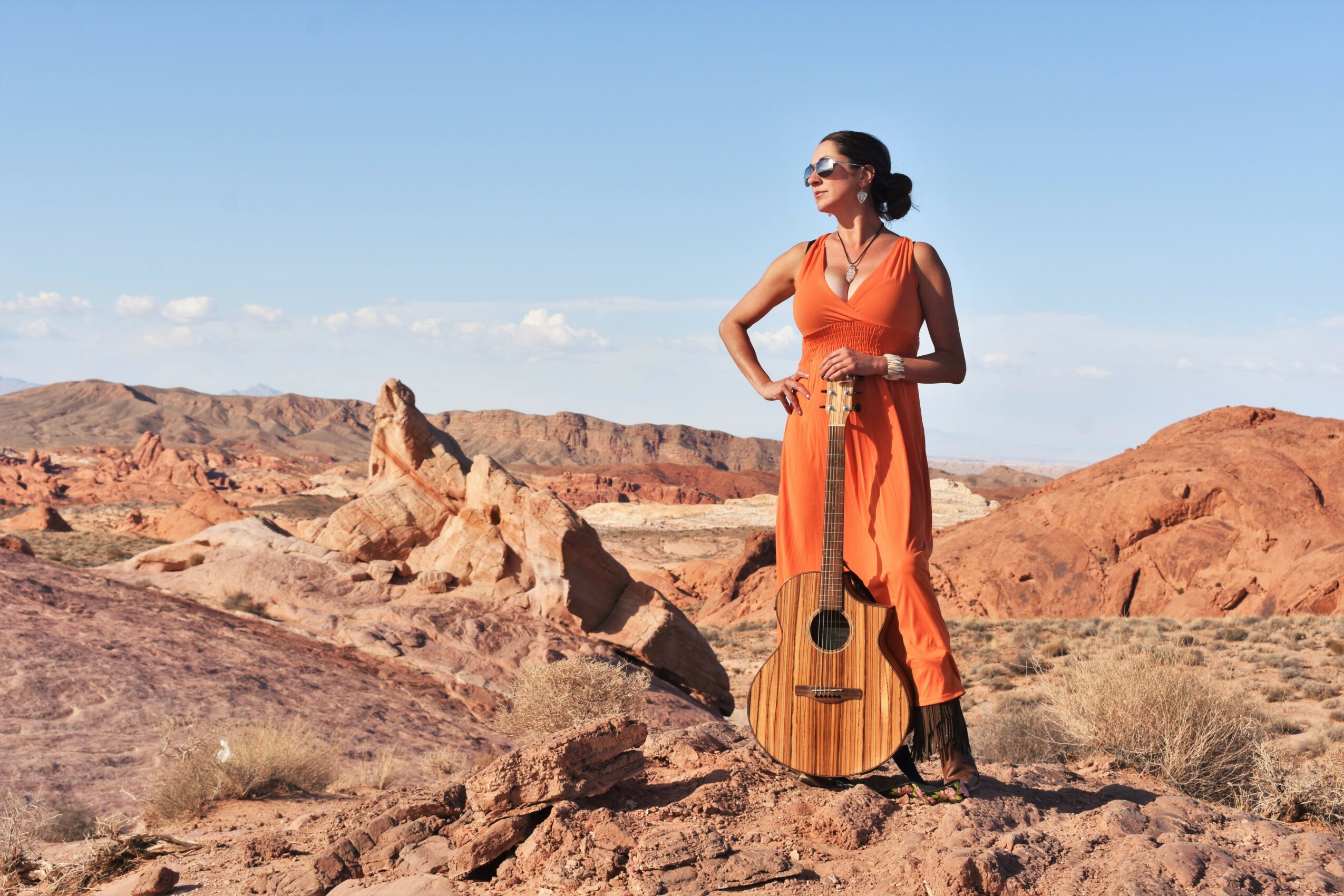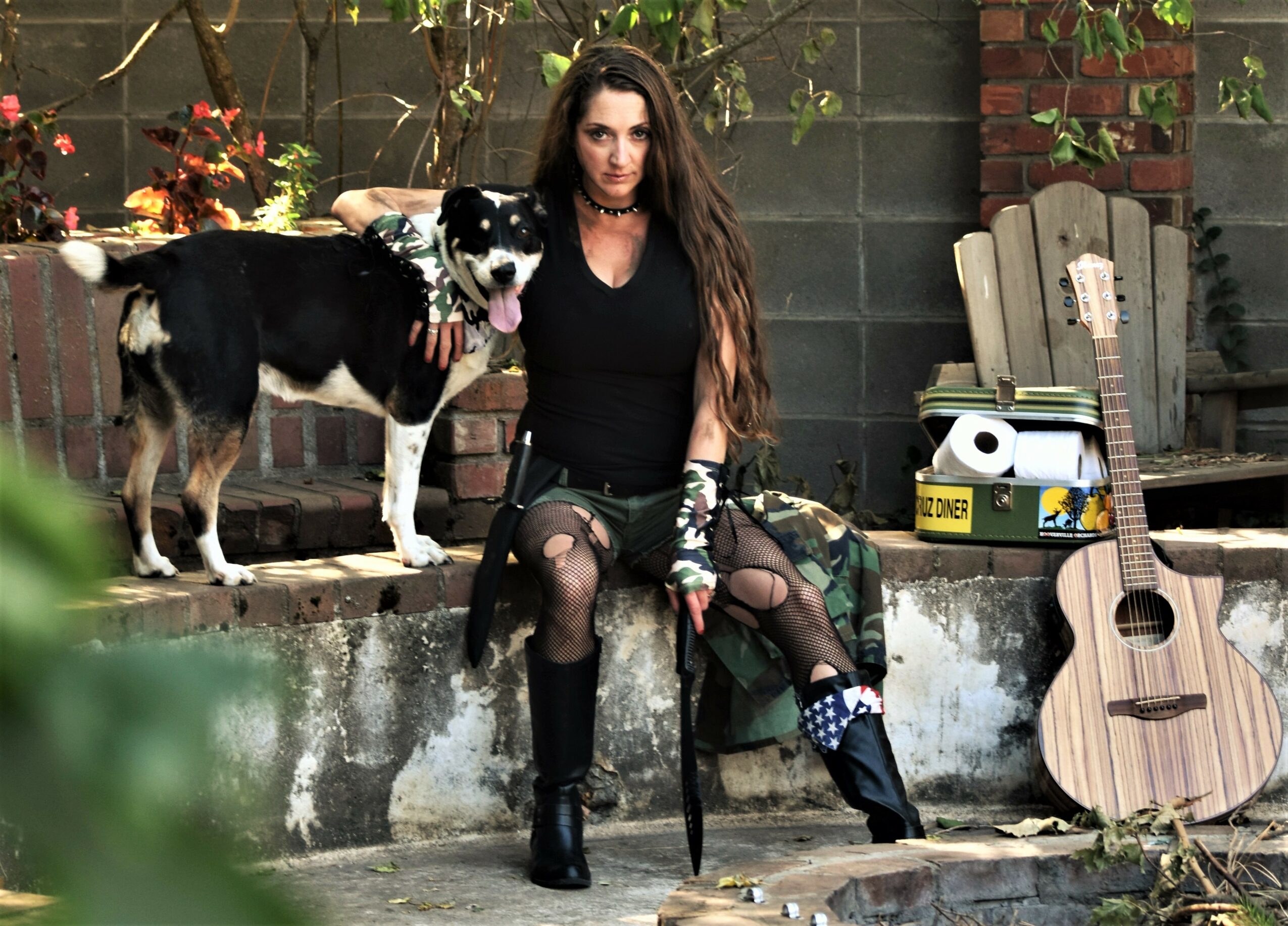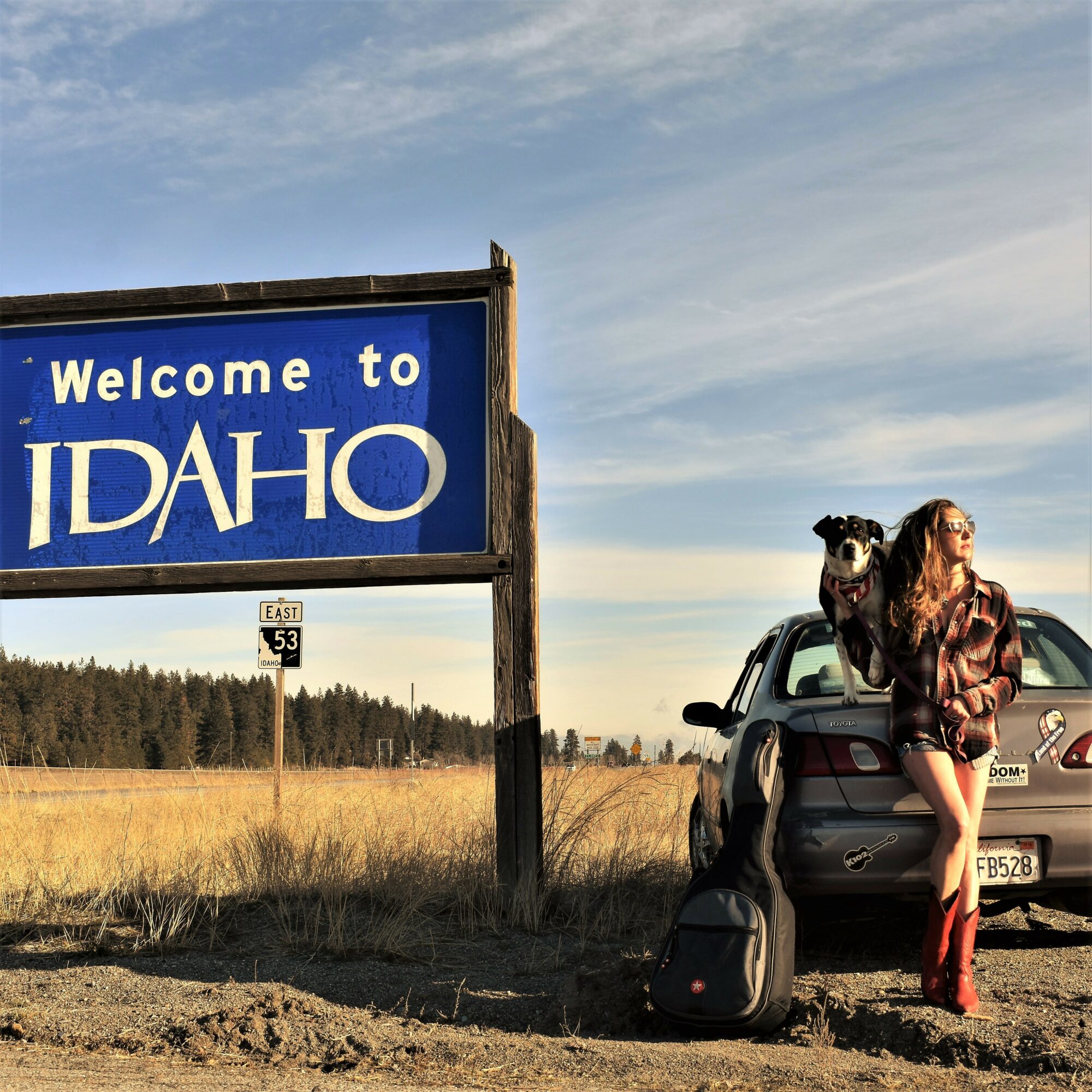 Image Credits
Jeremiah Phillipe, Francesca Monique, Chris Cuevas Design, Jack Smith, Christensen Photography, Lady Purl's Art of All Media, A.C., and Stephanie Lynn
Suggest a Story:
 NashvilleVoyager is built on recommendations from the community; it's how we uncover hidden gems, so if you or someone you know deserves recognition please let us know 
here.