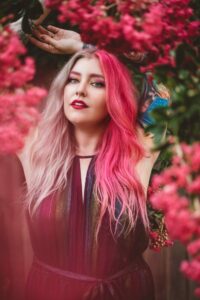 Today we'd like to introduce you to Rhylie Crosswhite.
Hi Rhylie, can you start by introducing yourself? We'd love to learn more about how you got to where you are today?
I got started in cosmetology long before I recognized it was the path I was on. I grew up in a small town called Chico, in the valley of Northern California.
I was with my mom at one of her hair appointments; she had to see someone else because her usual hairstylist, Vince, was too busy. While her color was processing, Vince had a cancellation and simply asked her if he could "try something new" on my hair.
I was 11 years old, naturally blonde and I believe I left slightly blonder with a shade of purple underneath, and I loved how fun it was! He told my mom that day, that I was going to be a hairstylist. My mom was really cool and would occasionally bring me back to Vince for more fun colors.
By the time I was 14, Vince opened his own salon and asked if I would like a summer job, I was thrilled. I spent that summer sweeping hair, keeping the place spotless, greeting and serving clients, learning how to do inventory, and eventually taking over the phones. After that summer, I worked part-time during school semesters and full-time during the summers or during various breaks. When I was 16, I was given a key, had the title of Salon Director, and handled all appointment bookings on top of everything else. I had no desire to be a hairstylist.
It looked incredibly difficult to do, and I had no creative talent when it came to hair that I knew of. I was just happy to get to be part of it how I could; I definitely had the coolest job compared to the rest of my school! I was certain I wanted to be a psychologist or psychiatrist.
For my senior year of high school, I enrolled in a program where I completed my first year of college credits at the same time as finishing my senior year in order to get closer to this goal… and I quickly realized that after being exposed to this industry for so long… nothing could compare to it. I had watched countless times; clients coming in feeling upset or not great and leaving looking and feeling radiant and laughing.
It was ALL I wanted to do and I finally saw that I would never need to go through the years of grueling college like I thought I would, to be able to do that same thing, but different! No need to sit at a desk all day; I could make a difference while being on my feet, working with my hands, and vibing to the music all day – it had finally clicked. Vince had assured me for so long that I would be a stylist and I finally asked him why.
He said that truly, anyone could learn how to do hair, learn how to do anything, really with the right coaching. He said what one COULDN'T learn, was 'people and empathy'. It came naturally to me so he was certain I'd be successful in this industry.
After high school, I quickly moved to San Diego, CA to attend Paul Mitchell the School. It was amazing. I was licensed in less than a year and then went to my first apprenticeship at a salon soon thereafter. The apprenticeship was at a salon I referred to as my DREAM salon. There was no other salon in San Diego I saw myself fitting in to. They hired me and I was elated. Flash forward nearly a year…. the rose-colored glasses wore off and the apprenticeship was grueling, heartbreaking, and borderline emotionally abusive, and eventually, I left to find another one.
I realized quickly at my second apprenticeship that I had more going for me after my short time at the one I had just quit and didn't need to keep working as a glorified maid, I was ready! Terrified but ready to begin building a clientele! Wouldn't you know it… I was now 20, living in an apartment two blocks from the beach and the tiny one-lady run hair salon about 50 steps from my front door, was being sold and turned into a four-chair salon run by a fabulous fellow whom I was able to rent a chair from.
He didn't do hair but loved the salon culture so I also helped manage the place. I was young, hungry, had no boundaries to tell people no, and worked 6-7 days per week like a psycho, and I loved it. I spent my 21st birthday in Vegas, where after one margarita, I went to bed in my room and slept for about 16 hours. It was not the Vegas trip most 21-year-olds dream about, but apparently, I needed the rest, lol.
I really had it made, y'all. So how did I end up here, you ask? In early 2011, I had a dream. A specific dream, that my dad (stepdad, who I also call Dad) called me on the phone to say that I HAD to move to Nashville, TN or none of my dreams in life would happen.
I didn't think much of it until later that day, he and I were talking and he mentioned he had a "really funny dream last night" in which he had to call me to tell me that I had to move to Nashville, TN or else none of my dreams in life would happen. I was stunned! It was the same exact dream! At that moment, I knew it wasn't a fluke, that someone was trying to tell me something. A few short months later, here I was in Nashville TN, having never even visited prior, just living.
It was hard. I knew to build a clientele I would need to go to a well-known salon, likely, again, starting out as an apprentice; it was how things were still done during the time. I found myself a home at TRIM. I got done with the apprenticeship quickly due to the fact that I was able to take random walk-ins as needed. The connections and opportunities I experienced there were really incredible, and still remain to this day. However, there was another salon making headlines in town and I really felt a pull for years that it was where I was headed.
It was hard to leave the community I had been a part of for six years, but in 2017, I made my move to Parlour and Juke. Cali, the owner, was the best boss I have ever had. She helped me grow in ways that I did not think were possible. She pushed me out of my comfort zone whenever she could, and as a lifelong people-pleaser and scaredy-cat, it was terrifying… but she really helped me grow in so many ways and there aren't enough words to thank her.
In 2021, Parlour and Juke closed its doors and opened their new chapter, and the timing was serendipitous for me to realize it was also time for me to start a new chapter… of self-employment! It was something I'd been thinking about for a while since I tend to love to nerd out about the business side of things as much as the hair and creative side of things.
I was scared, upon looking at options I was suddenly faced with an opportunity as a suite owner that I simply could not refuse. I have been officially self-employed since January of 2022 and I am so happy! It's so scary going out on your own, no one to answer to or to keep you in check, just relying on yourself… and it has also been the most freeing thing for me.
Would you say it's been a smooth road, and if not what are some of the biggest challenges you've faced along the way?
Absolutely not. I have worked for others and been burned. The first apprenticeship after school, at my dream salon, ended awfully. One night I walked into the office to take out the trash in there and saw one of the owners, who was married to the other owner, and a young stylist in an… inappropriate situation. After that, the husband made sure to make my life hell.
I know he was just scared that I would tell his wife what I saw, but he did everything he could to try to break my spirit and make me quit. I cried almost daily at work after that, being told constantly I had no talent and that he didn't see a future for me. He stopped allowing me to assist on hair-related things and my only job was cleaning. I did eventually quit, but it was after I never gave him reason to fire me; I did whatever was asked of me. My second short-lived apprenticeship was grueling as well.
12-hour days, several of which were spent as glorified lunch runners for the entire 15-stylist salon often running to 2-3 different restaurants. It was also miserable, and I didn't learn that much honestly, which is why it was time to leave. Once I made it to Nashville it was also very hard to go back to an apprenticeship after booth renting in San Diego for a year or so. I knew I needed to do it, but boy was it tough!
Outside of being treated less-than by various employers and peers, the biggest struggle of all has always been and will probably continue to be me. Even now, I'm still crippled from time to time by self-doubt, imposter syndrome, whatever you want to classify it as! This industry is so rewarding and also so hard to navigate sometimes. I got started at a time when it was enough to be skilled at hair. Now, that's not necessarily the most important thing which is hard to admit.
You have to be good at hair, you have to be great at social media and "content creation," you have to be exceptional at multitasking, making people feel good, educating them, and making sure they feel heard and cared for while also not giving an inch and letting people take a mile. Hairstylists now have to be so many things, which often clash with each other.
We have to be fun and energetic, personable but not too much or too little, therapists but not charging the rate of one, social media influencers and marketers, a website coder, an accountant, and be able to sell things without 'selling' things, etc. the list never ends.
Thanks – so what else should our readers know about Salon Andromeda?
I specialize in all things color when it comes to hair, especially that of the vivid/fantasy/mermaid variety, and still have a love for blondes, reds, and brunettes; mainly for lived-in and natural looks. I love cutting and offering extensions as well, but my niche is definitely color! I get so inspired by it!
I decided on the name, Salon Andromeda, for a few reasons. 1: I have the Andromeda galaxy tattooed on me 2: I love color, all things space-related, nerdy, etc. 3: Andromeda has nine letters and I have an affection for the number 9. 4: Andromeda, in Greek mythology, means 'Ruler of Men' which feels cool and empowering as a female.
What sets me apart is that I really spend a lot of time getting to know and understand my client before even touching their hair. So many times people make emotional decisions when it comes to hair; I think it's important to meet people where they are at, understand their vibe, and make sure whatever I create matches their lifestyle and the effort they are going to put into their hair at home.
Consulting is the most important part of my job, and clients new and OG' will tell you I ask a lot of questions and I am not afraid to say "no" while offering a solution that I think will work, of course.
I operate on an hourly rate format. It starts at $100/hr but depending on what we are doing, how much color, etc. it might go up from there to an average of an extra $5-$10 per hour.
Have you learned any interesting or important lessons due to the Covid-19 Crisis?
Absolutely! Work-wise, I learned that my role in people's lives as their stylist is a lot more important than I thought it was. People were so happy to get to see me again and supported and reached out to me while they couldn't.
I learned that even before I decided to go out on my own, I would never go back to the old teachings of 'double-booking' (a term for us when a stylist would apply someone's color, then go do someone else's color or cut while that color processed, etc.) because offering a higher-end service, and less interrupted time for a client, is far more valuable and more sustainable for a stylist's sanity and body too, lol.
Covid-19 was huge for me, in a good way. Growing up, I went to school year-round, so I never had more than about two weeks at a time for a break, none of these long summer breaks that I see so many people have! I was always jealous. Covid-19 was my ultimate summer (spring!) break. 10 whole weeks of not setting foot in the salon to work!
I enjoyed my flower garden, and time with my dog, I read books, I took classes online, I connected with friends and family I had gotten out of touch with, I did projects around the house, I created art, I played video games, walked a ton, it was absolutely glorious. That time is what really got in my head about going out on my own. You see, vacation time is hard to find at most salons.
A week top is about what you're allowed. Living so far from home and only having one week off a year made it really hard to choose every year; vacation or family… vacation almost always won because of #sanity. Now, I get to have both!
Contact Info: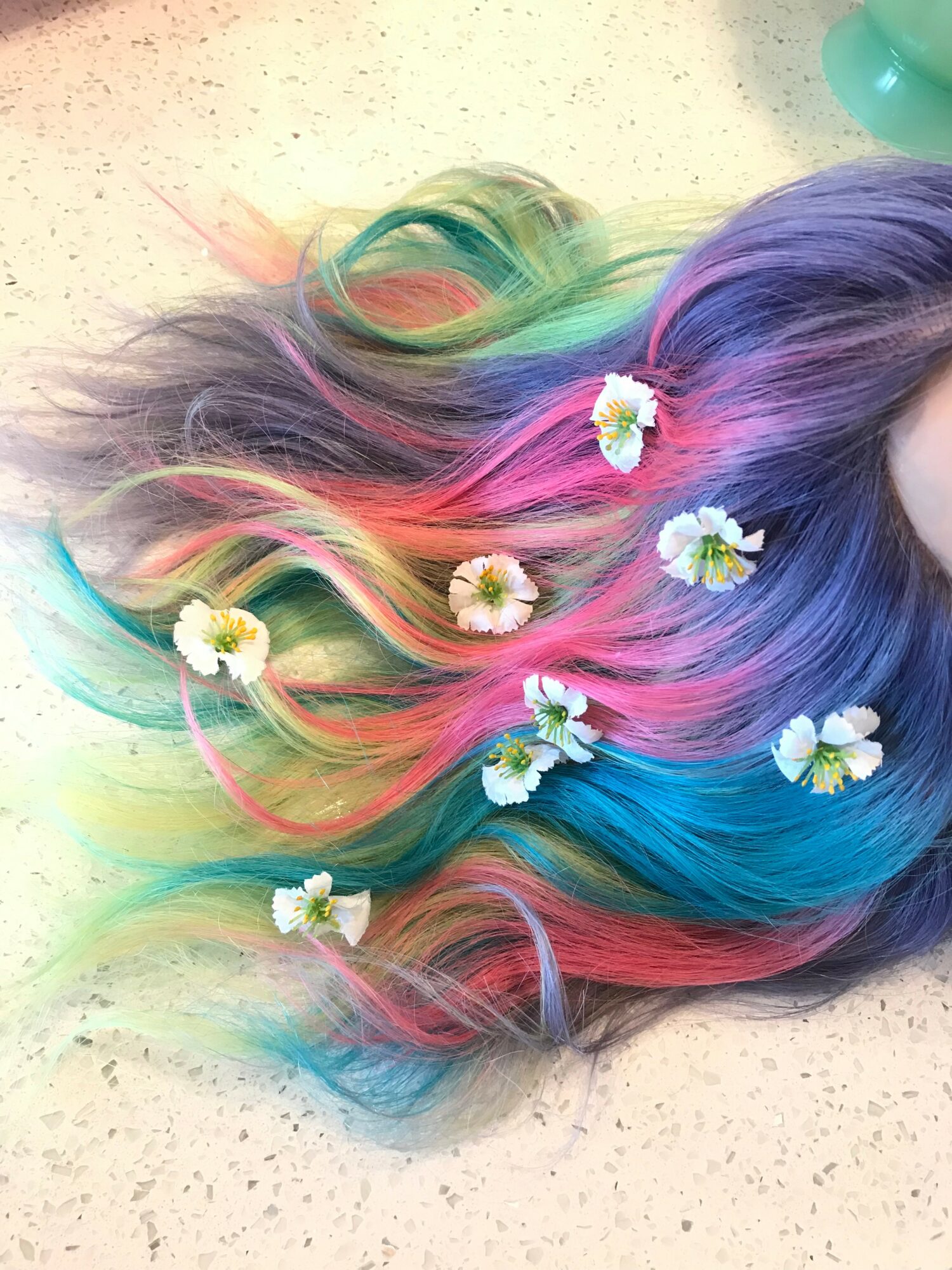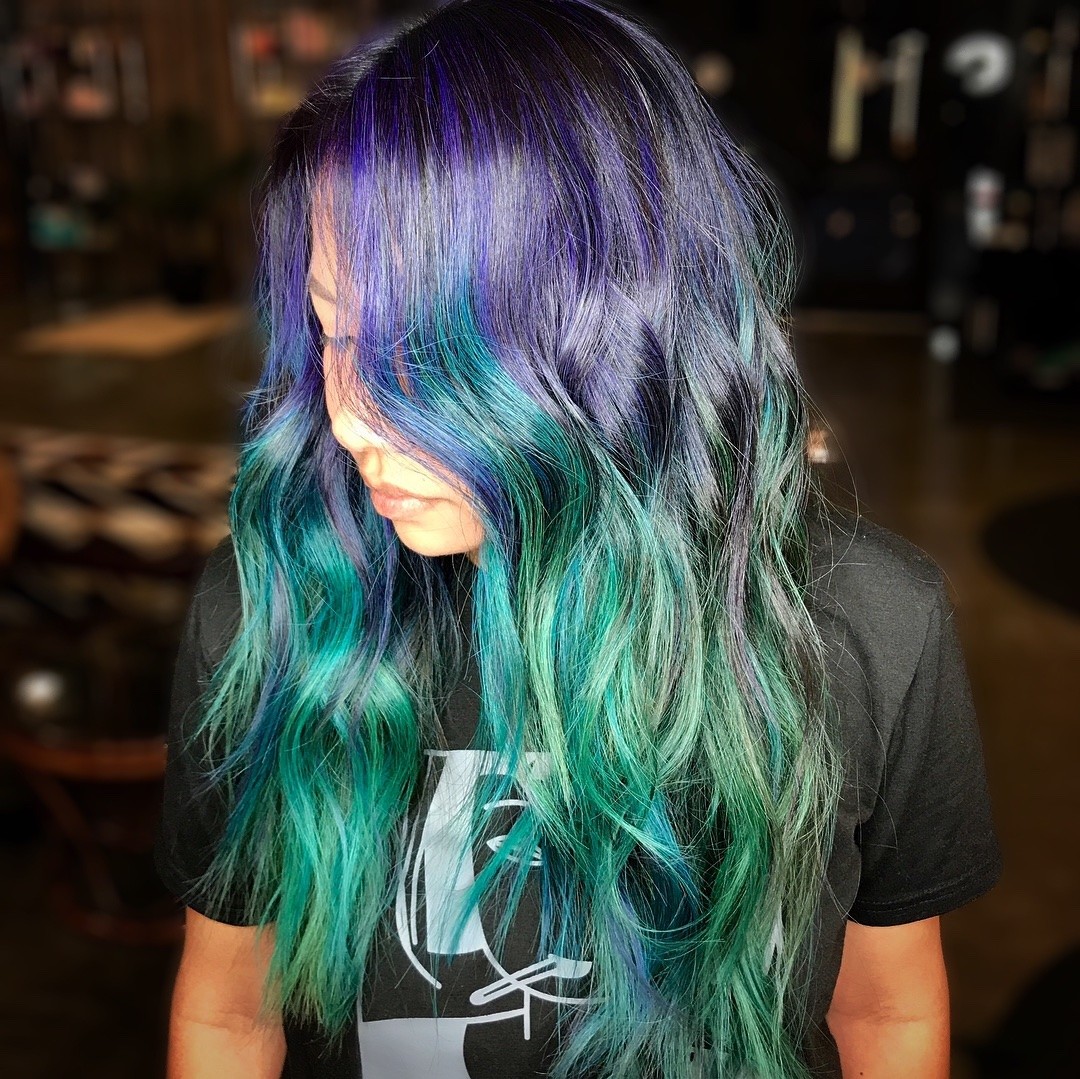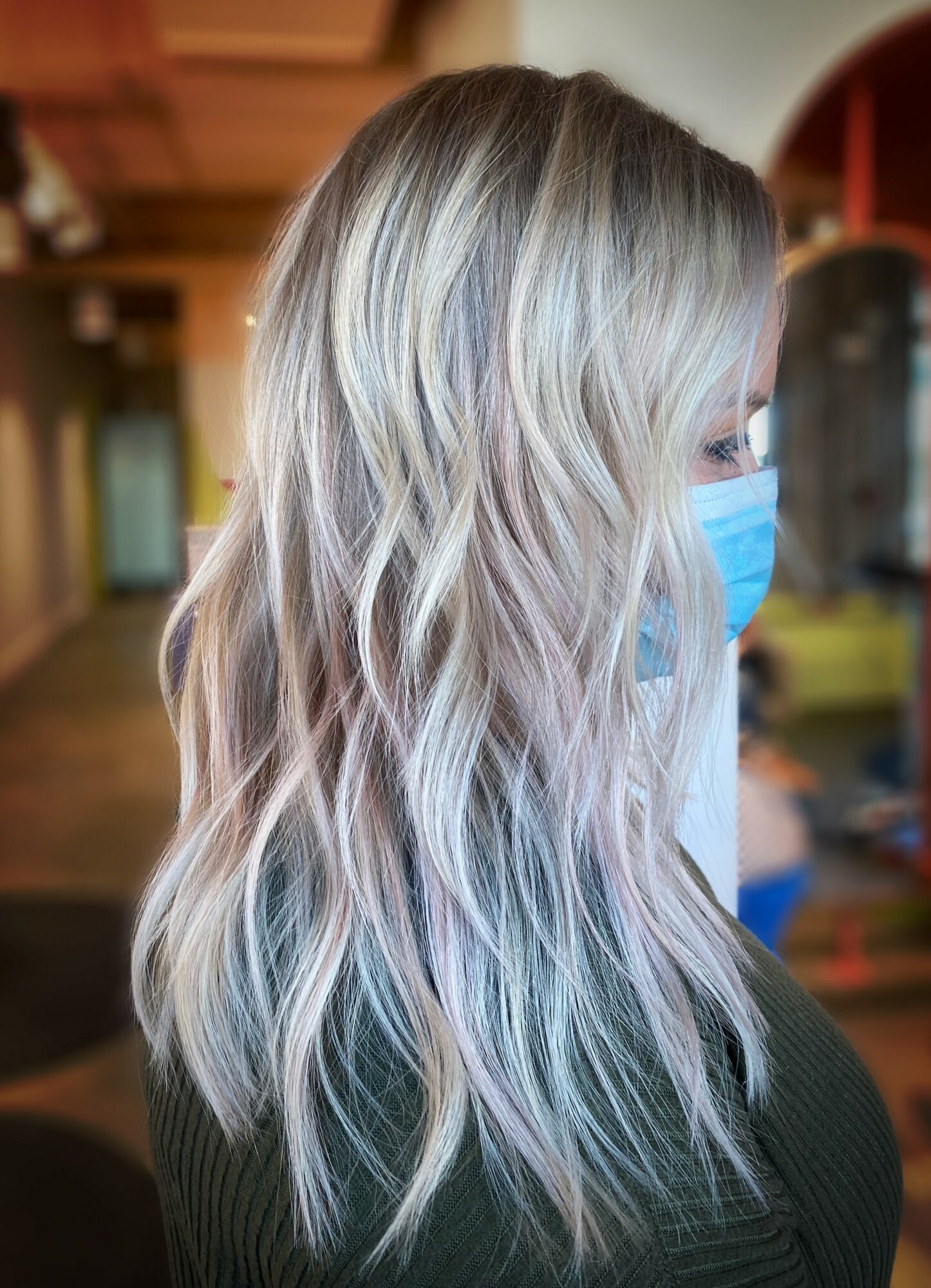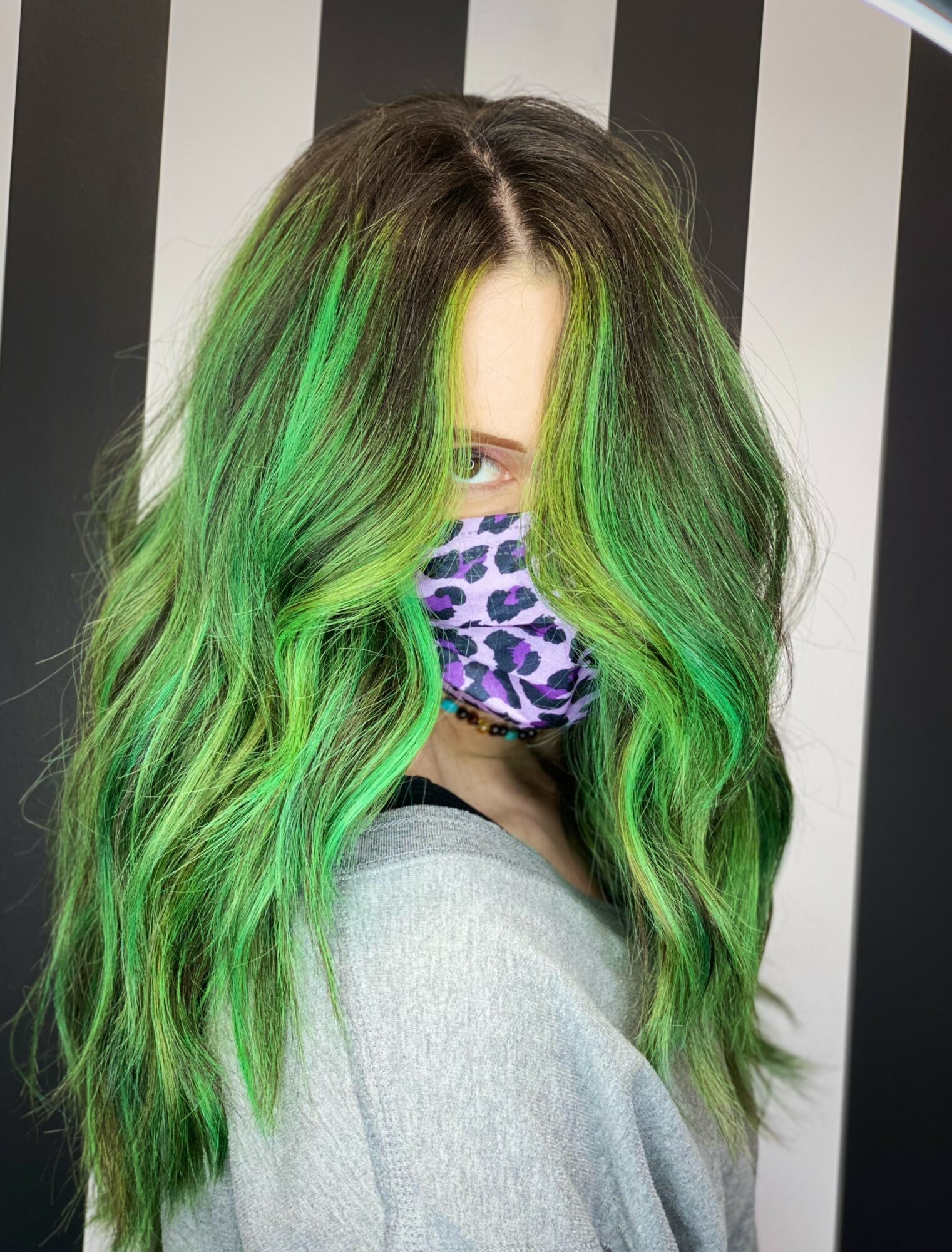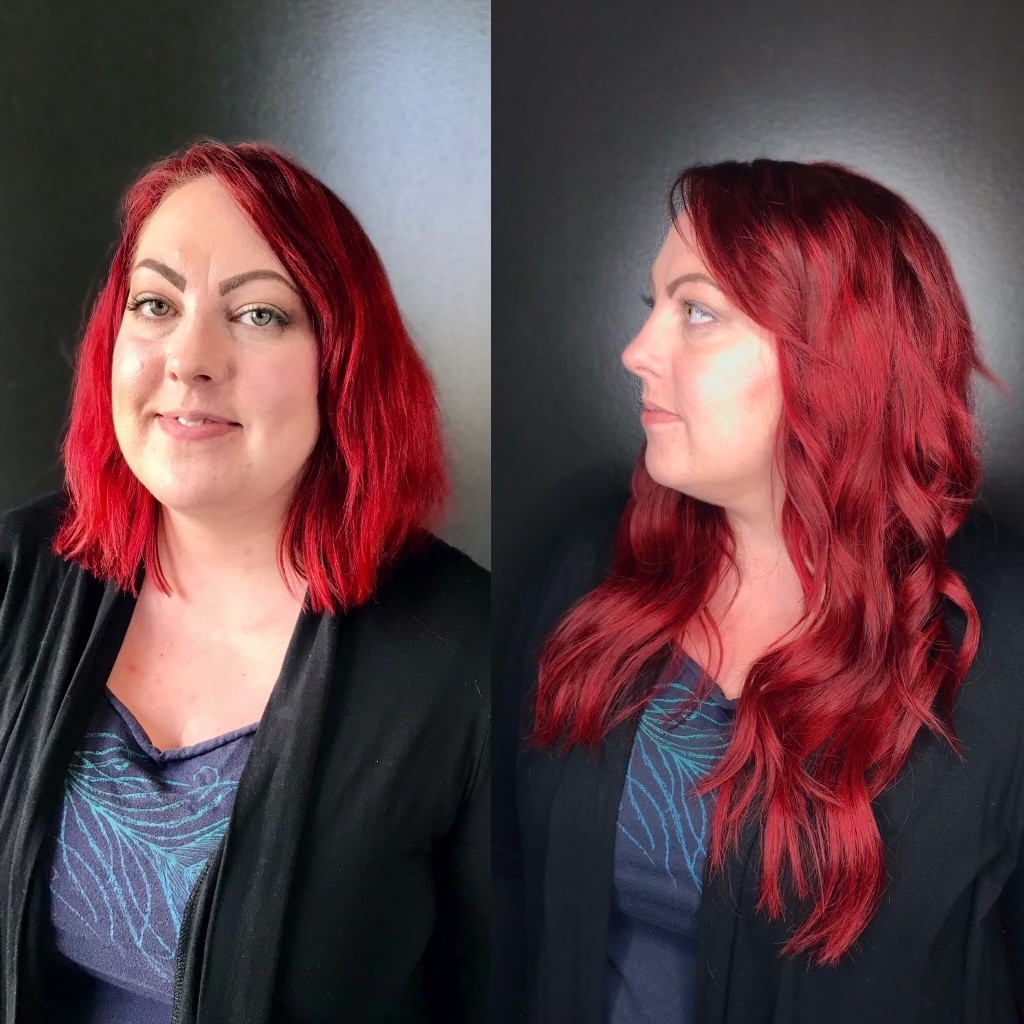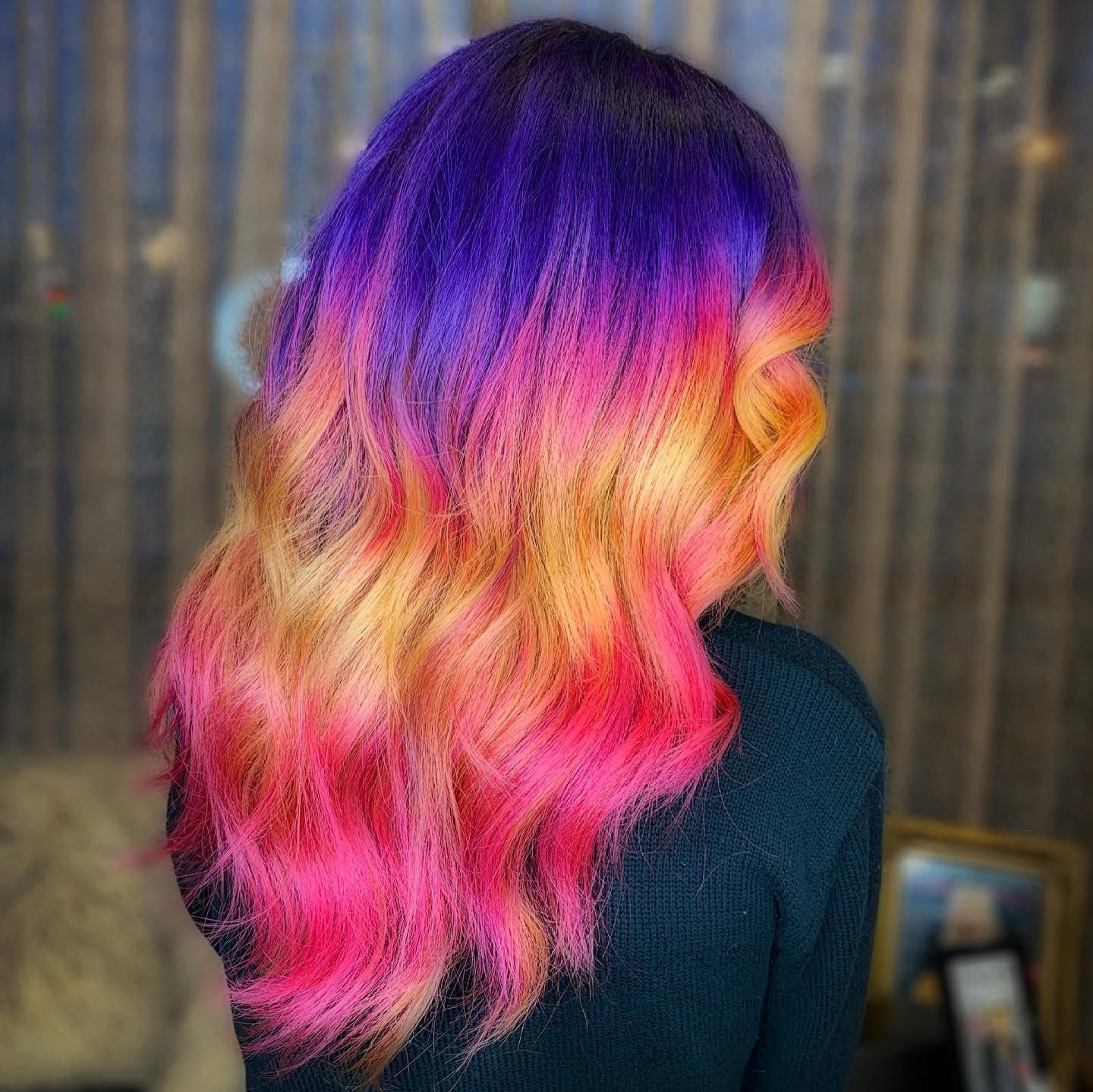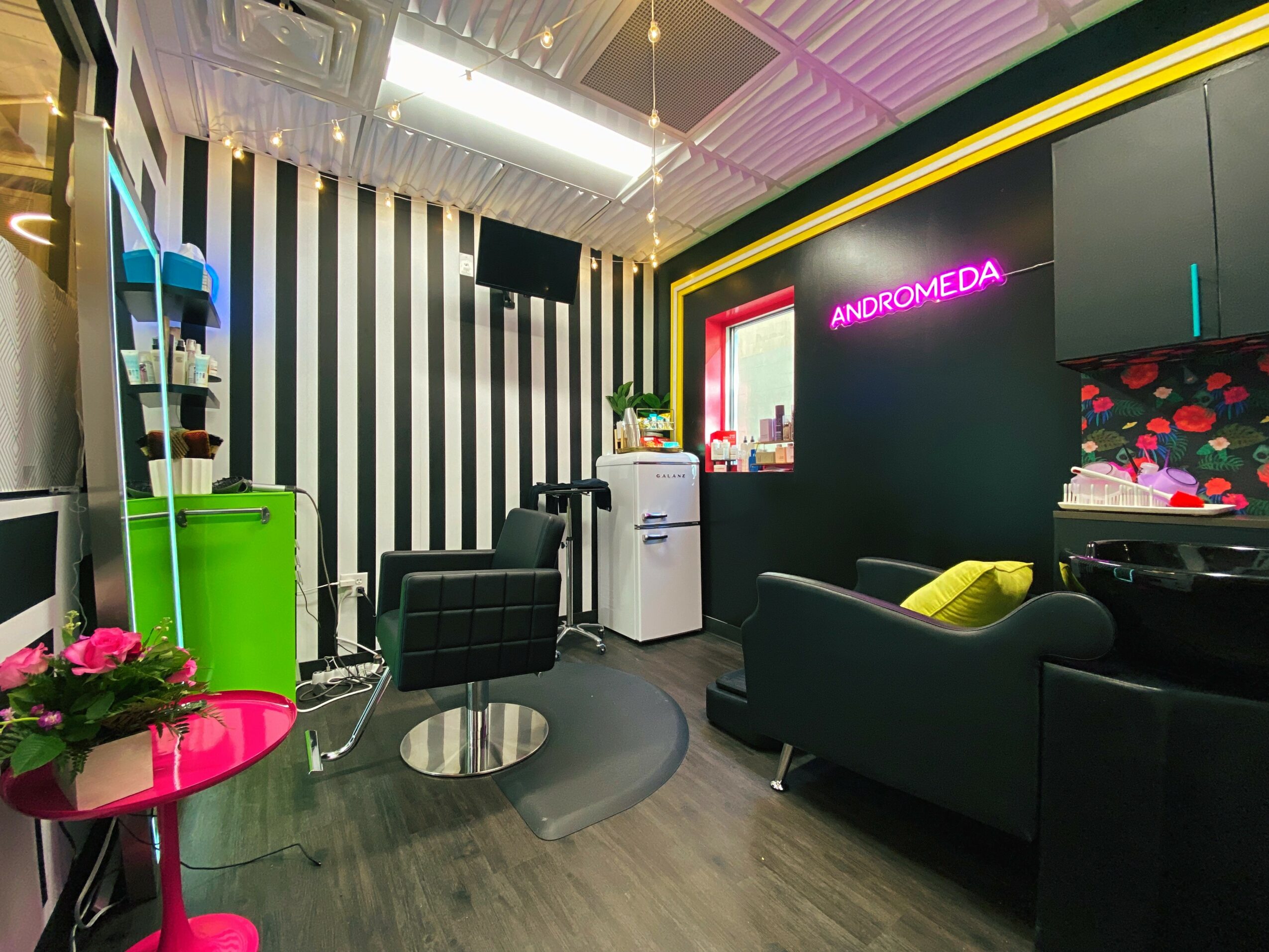 Suggest a Story:
 NashvilleVoyager is built on recommendations from the community; it's how we uncover hidden gems, so if you or someone you know deserves recognition please let us know 
here.