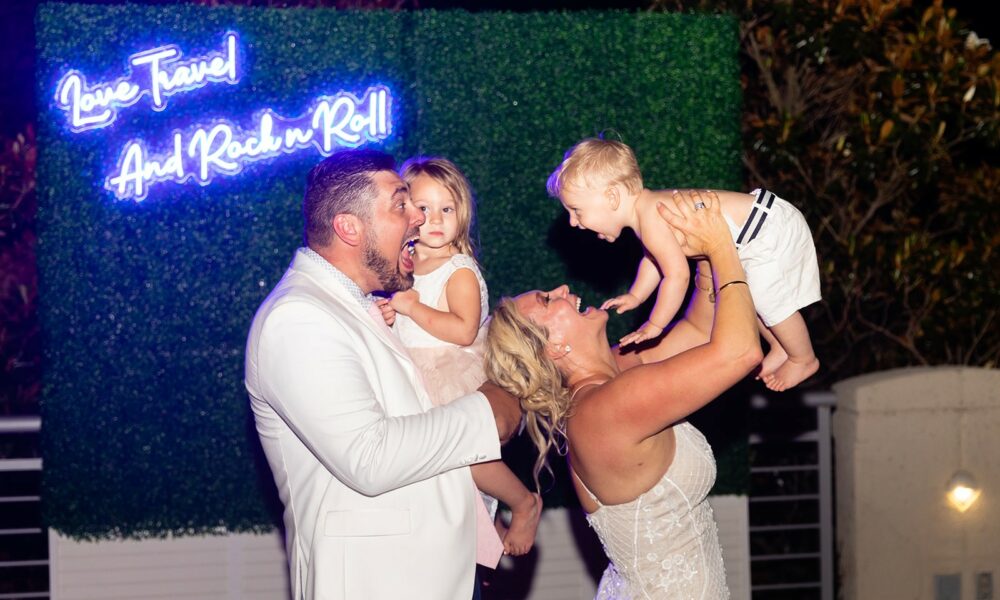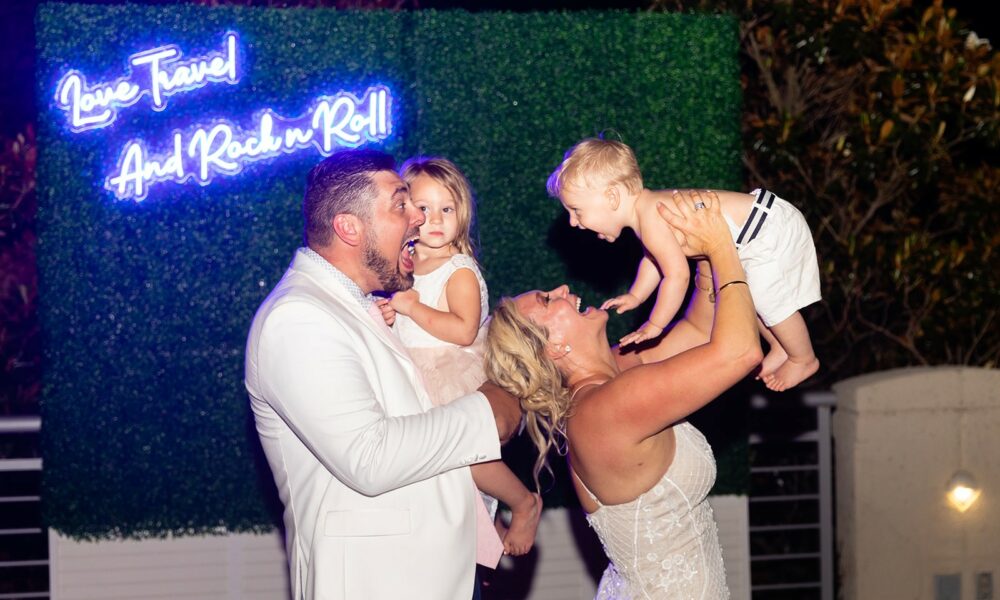 Today we'd like to introduce you to Amy McSwain.
Hi Amy, please kick things off for us with an introduction to yourself and your story.
Goodness… I will try to cliff note this crazy journey. My (now) husband, Brandon, and I met years ago while he was living in Nashville and I was living in Charlotte, NC. We flew back and forth often because he owned a rental property in East Nashville, which led me to purchase the townhouse next to his and completely gut it and renovate it.
I had done real estate in Charleston, SC for years so I already had a love for all things real estate and interior related. Fast forward to eventually owning four properties on the same street within a few years.
We just love the process and we (through trial and error and I mean A LOT of trial and error) finally found our groove, balancing the strengths we both brought to the table. Over the past few years, we have been so fortunate to build some amazing relationships with local builders, real estate agents, and investors and they started to reach out about property management… this is how McSwain Management was born. Brandon runs the management side and most of his clients and referrals don't live in Nashville so they are looking to have a "Turn Key" investment property, which meant purchase, designing, and then managing. This is how McSwain Interior Designs was born.
What a whirlwind of a journey this has been. At first, we were single and could skip between cities with not a worry in the world… and then our amazing little babe, Ellington Grace, came along and that sweet child flew over 100 flights in her first year, mainly between Charlotte and Nashville. Needless to say, she is quite a social butterfly now. Two years later, our spunky little Wylder came along so we knew we needed to shift and make some changes to make sure they had more of a routine and could be more Charlotte-based. The companies that started as us working on a couple of projects, thankfully but equally overwhelmingly, had no site of slowing down. We have twisted and turned and Brandon has hired on the most amazing team to head up the management/cleaning side of the company so he can do a little less travel back and forth while I (who's admittedly one of the most headstrong individuals) finally hired on help a few years back.
To this day I don't know how the interior company would have made it this far without my sweet Carri balancing and organizing my crazy. Since then I have built a team to help while I am in Charlotte most of the week … I fly in on Mondays and blow through like a hurricane and then they keep on trucking after I leave. This company is 100% a team company and I would be up a creek without this crew.
We all face challenges, but looking back would you describe it as a relatively smooth road?
Oh lord, hahaha quite the opposite!
I have hit every bump in the road along the way so far. The logistics have been the biggest hurdle, I HATE leaving my babies and hubby every week but I absolutely LOVE what I do. Being forced to allow others to help as the interior company has grown so rapidly has been another huge hurdle for me and like any other human on earth… Covid and the pandemic! On March 3rd, 2020 we flew into Nashville after a work trip to Vegas with our one-year-old daughter, and low and behold the devastating tornado blew through that night while we were staying on the third story in East Nashville… this seemed to be a literal storm that followed suit with the pandemic lockdown. I had to adjust and pivot my plans so I could run the business more remotely and rely heavily on understanding and patient clients and my team here (which at the time was just Carri). It was a blessing looking back because it forced me to learn more ways to set things up to be run while I was out of town.
I have had numerous learning curves, including what to purchase and what was going to last (furnishings-wise) after having a few years under my belt, I have set systems into place that didn't exist before, and I have learned to communicate and work with so many different personalities and different wants and needs from clients. I have built some pretty thick skin and learned that open communication is always the best way to start out with clients.
Thanks – so what else should our readers know about your work and what you're currently focused on?
I am an interior designer on the East Coast focusing primarily on vacation rentals and new development. I would say I am mostly known for my crazy, loud, and unique designs. I try and look at who my client's target audience is and I design with them in mind. Nashville is known as the bachelorette capital of the world! It's that crazy?!? So I keep in mind that I am designing for large groups that are coming to have a fun and playful week/weekend and that happens to fit well with my "out-of-the-box" design.
Travel is a HUGE part of Brandon and I's life and we have been fortunate enough to see some absolutely beautiful places around the world…. this just feeds my creative soul and I keep notes along the way of things we love about each place. I also purchase fun items throughout our travels and incorporate them into my projects and it makes me smile to see those pieces in the properties.
The things I am most proud of are how my parents raised me to take chances and it was ok to make mistakes as long as you learn from them. My wish is to be that sort of support and cheerleader for both of our kiddos. I am proud that my kids see how hard we work for what we have and hope that instills a strong work ethic. I am proud that Brandon and I have pushed through when we have had so many obstacles thrown our way. But the two things I am the proudest of are 1: My mom (who passed away a few months ago – gah that doesn't seem real to say) got to see my design work. She was my first phone call after I finished every project so I could show her via Facetime the finished product. She told everybody who came in her path about my work. She beamed from ear to ear talking about it and just knowing that is simple enough for me!
2: My husband told me the other night how proud he was of me, my work, and seeing how each property gets better and better along the way. He has been there with me from the very start, he sees me staying up until 2-3 am working on each property to make it as perfect as I can, he knows the ups and downs I have gone through. We've done our "4" every night since we started dating – Best/Worst/Funniest & Grateful and his "Best" was to see these new properties I am wrapping and see how well they turned out. He referenced the Macklemore song "Chant" with a line that states: "They can't erase my hours" because he knows the endless hours that have gone into this company becoming what it is today.
My over-the-top and "more is more" design probably sets me apart from some other designers the most. This includes my 'feature walls" and crazy additions that I think of in the middle of the night… like glow-in-the-dark painted books on bookshelves with a black light. Most people traveling to a vacation rental want an experience when they arrive. That is what I try to give them. My clients are competing with boutique hotels and 5500+ other vacation rentals in the area… Their needs to stand out. I usually tell them to look through some of the most amazing hotels or places they've visited or heck Pinterest some if they don't travel much and see what really makes you say WOW!
THAT is the reaction I want their guests to have when they walk through the door. I always tell clients to keep in mind this is not being designed for you to live in but a place to knock the socks off of your guests. I am also pretty good at mocking a cool design for a fraction of the cost.
We love surprises, fun facts, and unexpected stories. Is there something you can share that might surprise us?
Hmmm, probably that I fell off of a roller coaster at Darling Harbour in Australia when I was 13.
Contact Info: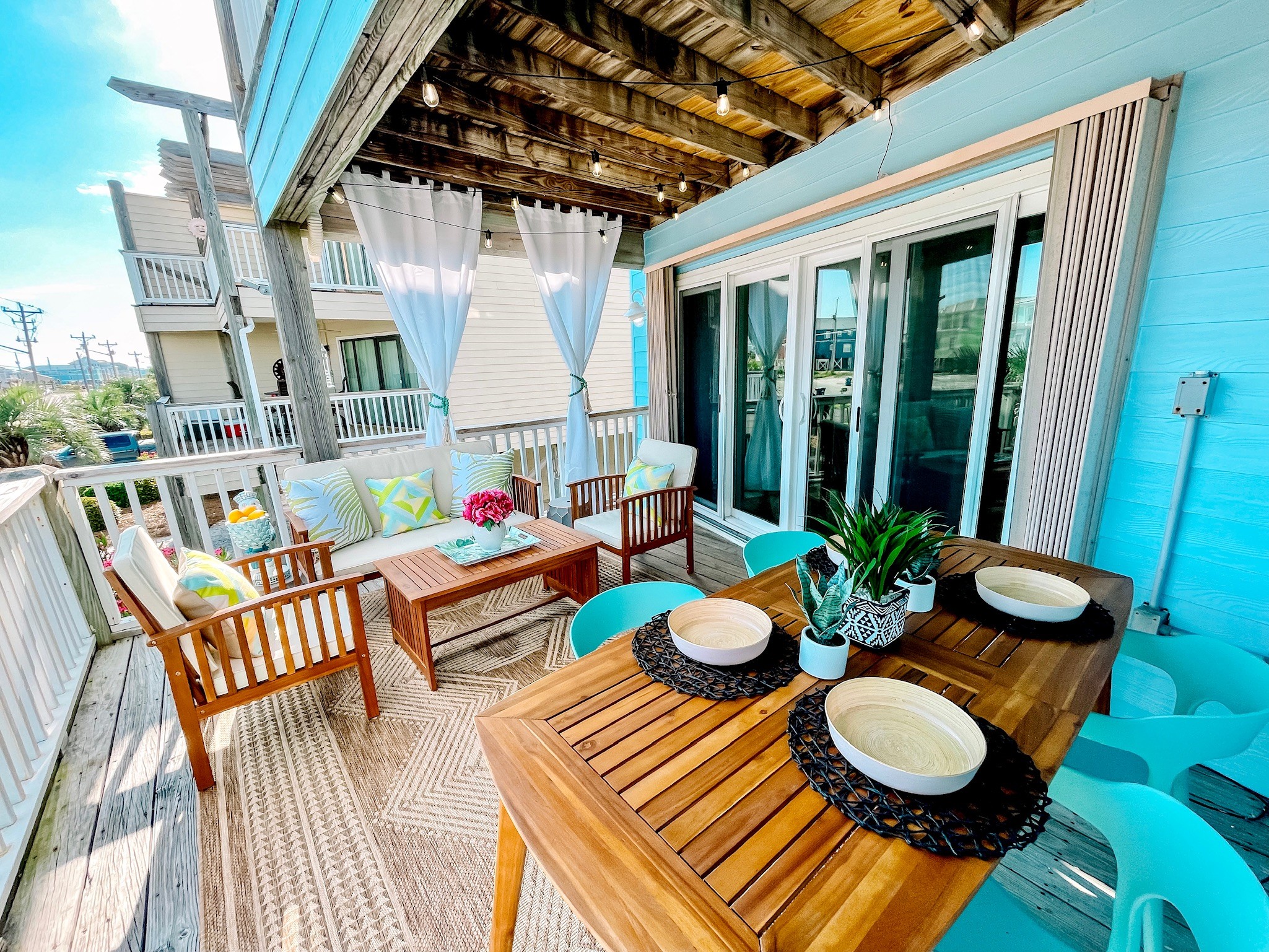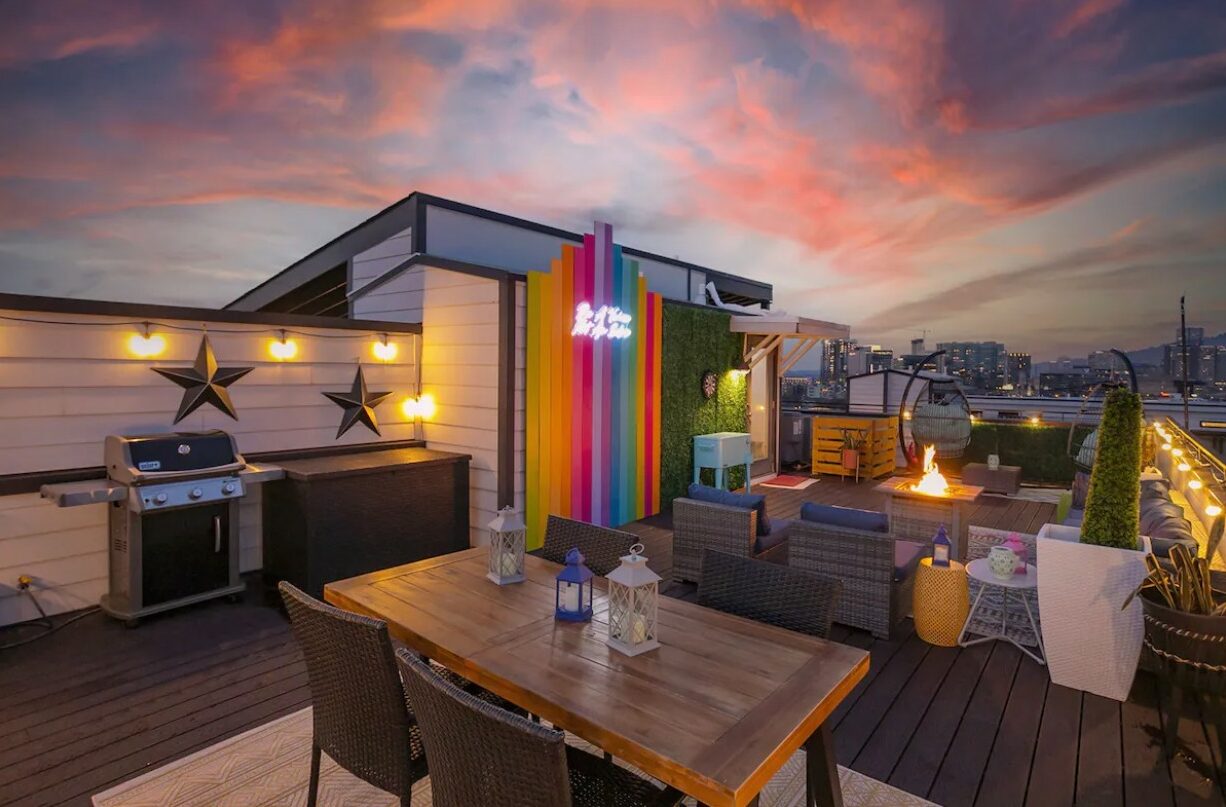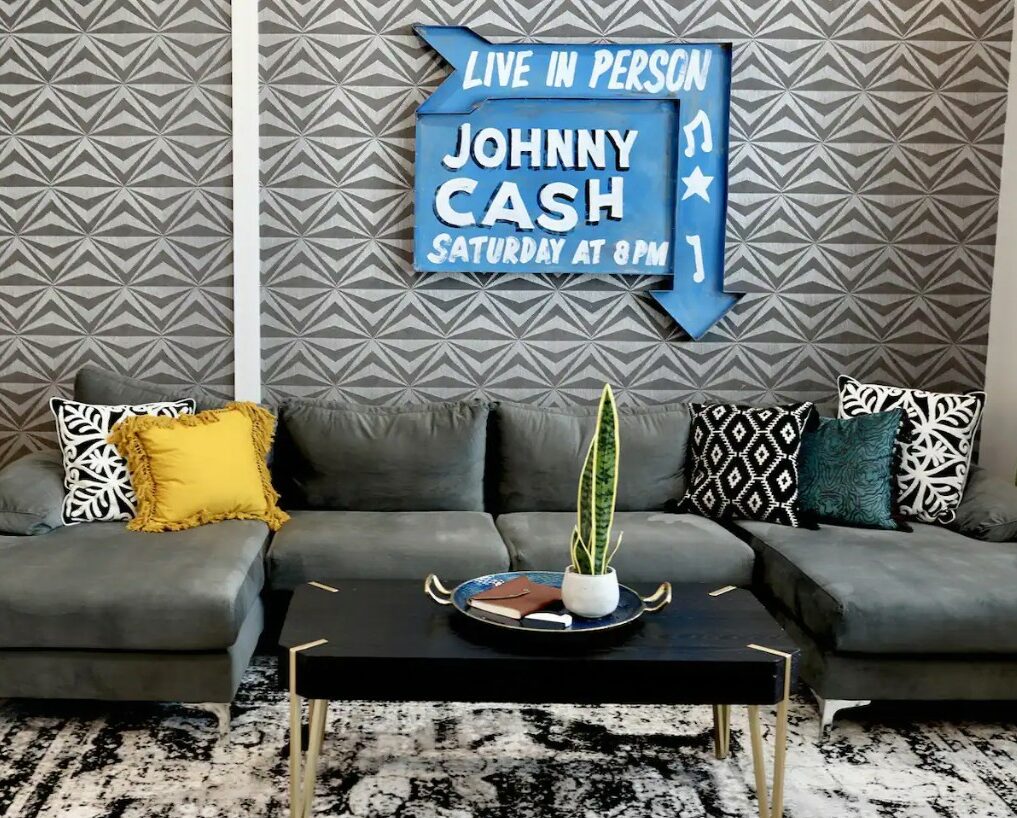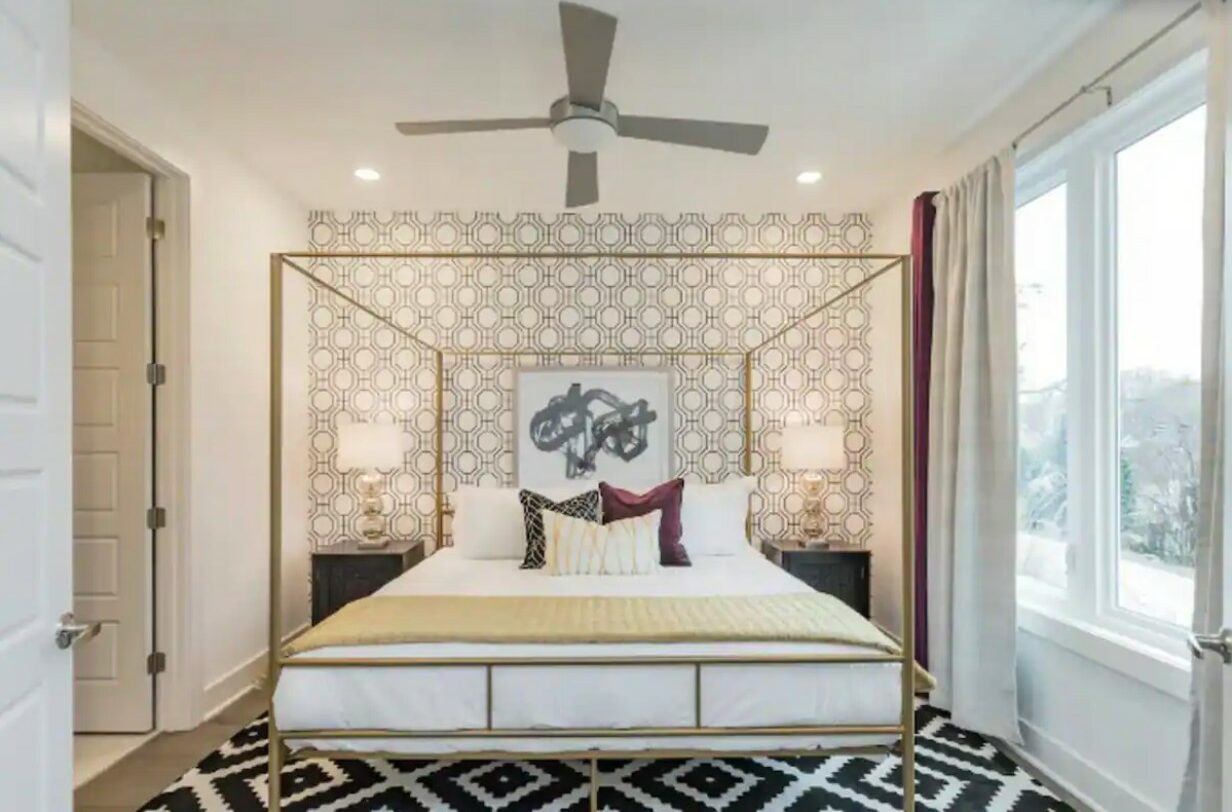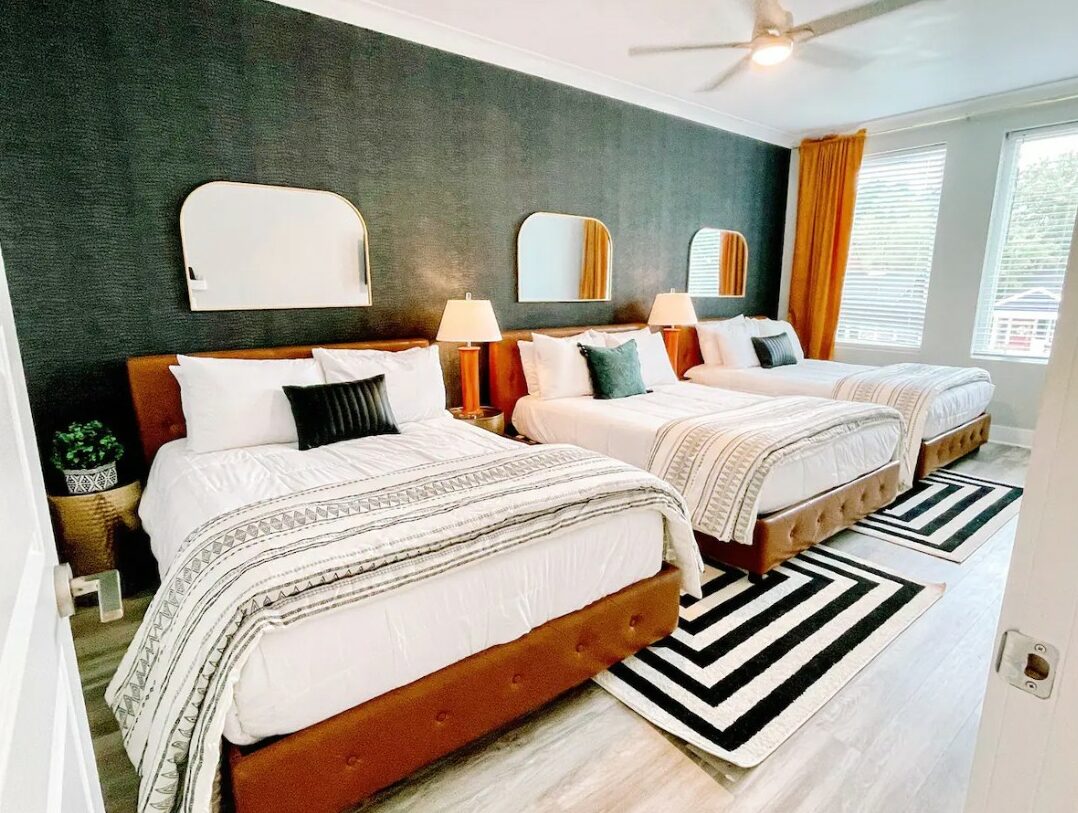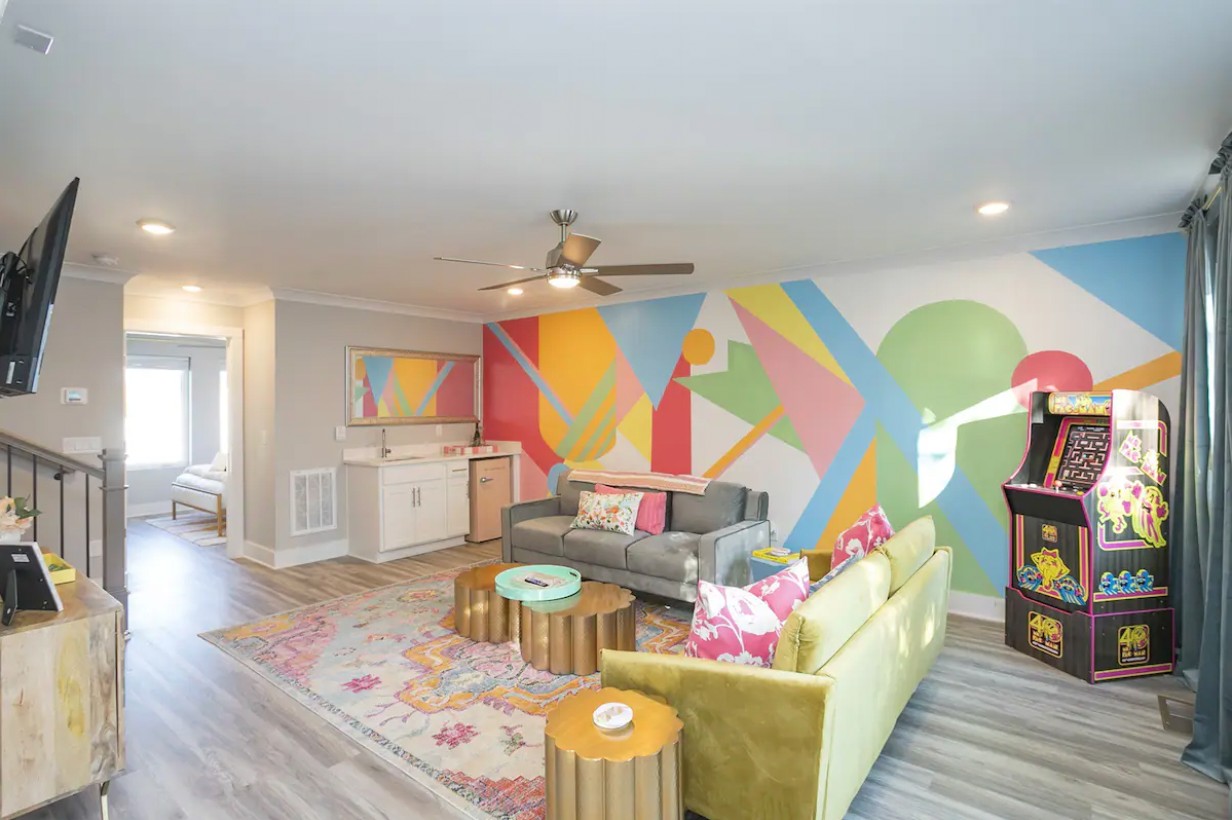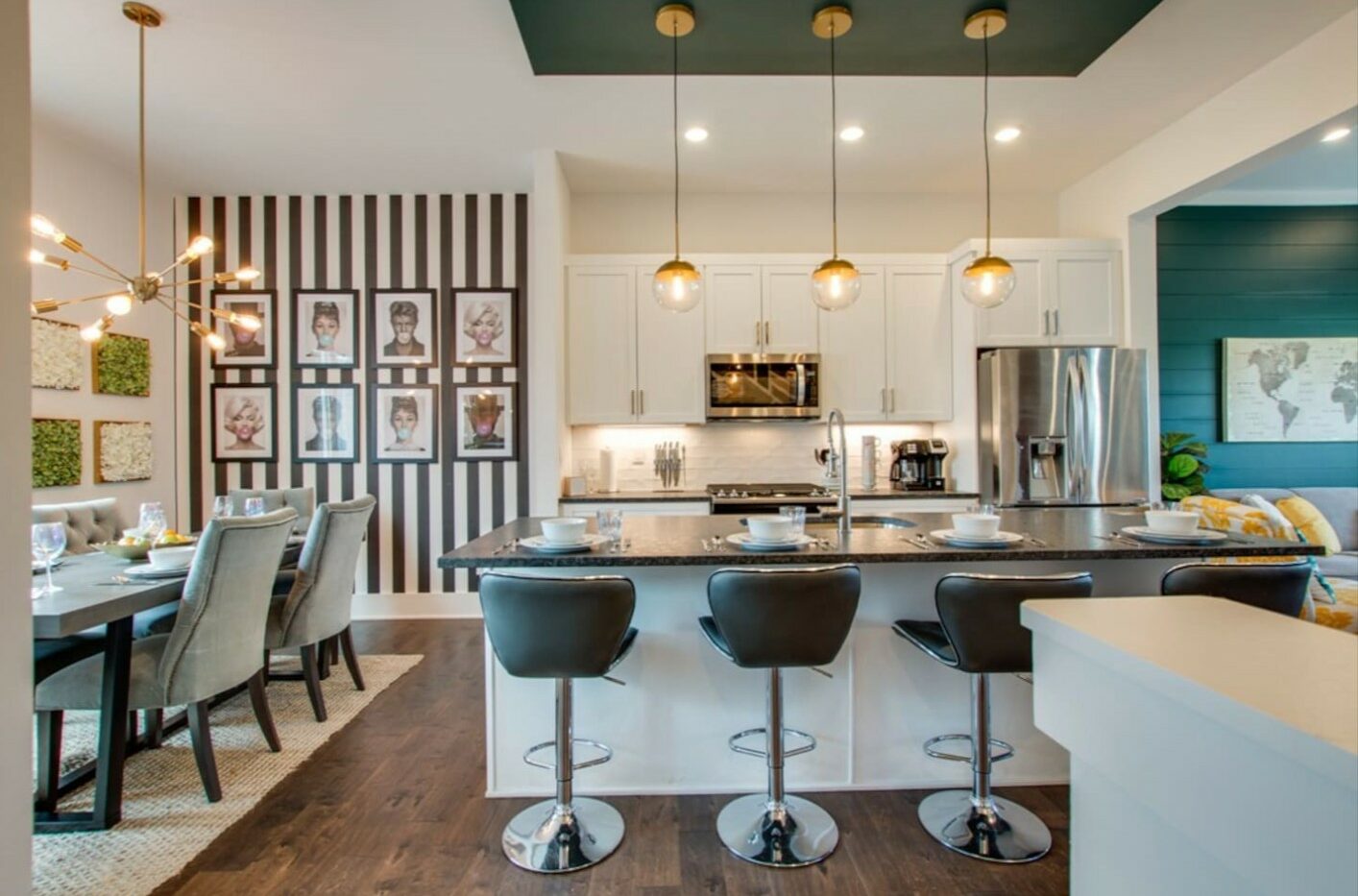 Image Credits
Dreampop Photography and Brian McCord
Suggest a Story:
 NashvilleVoyager is built on recommendations from the community; it's how we uncover hidden gems, so if you or someone you know deserves recognition please let us know 
here.