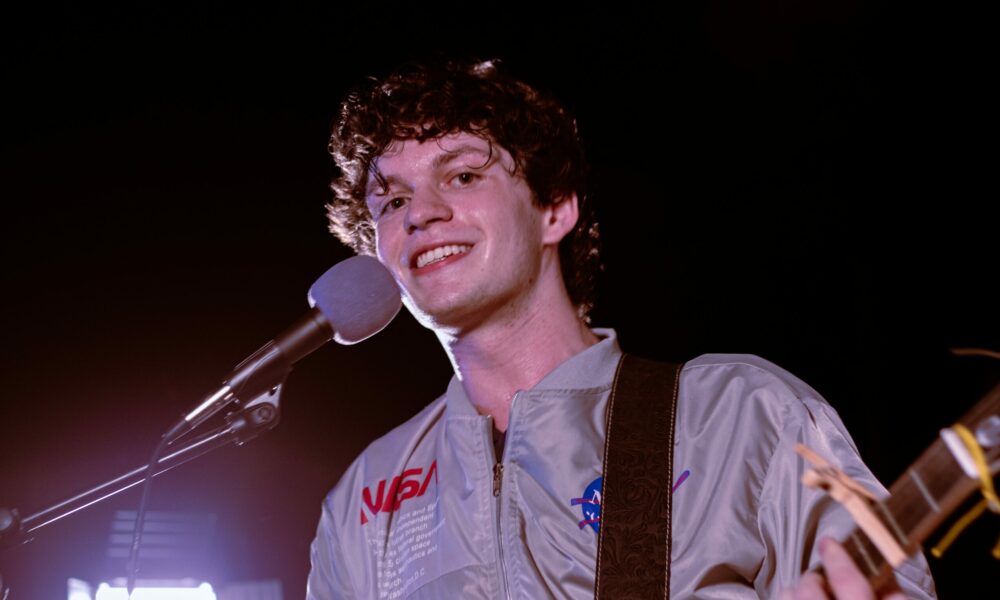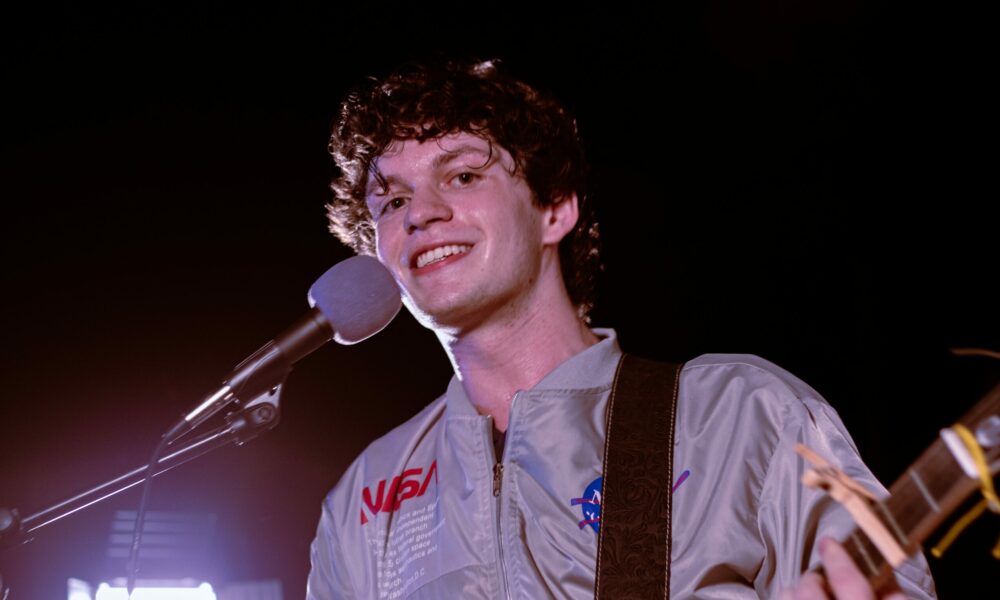 Today we'd like to introduce you to Dylan Daley.
Hi Dylan, we'd love for you to start by introducing yourself.
I'm very fortunate to come from a family that filled my childhood with music; a constant soundtrack. There was always music playing around the house, always playlists of varying tastes, depending on which of my family members was lugging me along on an errand, and always a Christmas radio station one 1 to 2 months early. All of this exposure to all of these different genres and styles has guided my approach to my career so far.
Records like Red by Taylor Swift, The 20/20 Experience by Justin Timberlake, Straight Outta Compton by N.W.A, and Third Eye Blind's self-titled debut are all albums I was introduced to growing up that continue to be some of my favorites. Staying over at my grandparent's every weekday for school in the morning meant that I'd be up till 11 every night playing The Beatles version of Rockband, a band that still tops my charts to this day if I had to pick a favorite.
To think that 11 was late back then! Singing the songs in that game made my voice sound nasal and strained; I was accidentally emulating the vocal styles of some brilliant songs in a less brilliant manner, but it still earned me every star and more importantly made my voice sound in the first place. Playing that game, as silly as that sounds, might be the most important thing I ever did because without it I don't think I would appreciate music as deeply as I do.
The Beatles have always been a major inspiration to my music and their influence and sensibilities can be found all over my library just because of how incessantly I listened to their catalog of hits. I started learning guitar in 7th grade through a class at my middle school. This really opened the floodgates for songs to start pouring out.
I love playing guitar and figuring out the melodies I hear in my head on the fretboard, but I wouldn't count myself as a guitarist that can shred, (even if I've gotten better and better at understanding the instrument and using my ear to fill in the gaps over the years). I use my guitars more like a vessel to tell the stories that I'd like to tell. I love framing songs as stories because that's exactly what they are.
Framing songs as a narrative helps to give my songwriting process some direction when it comes to composing instead of usually sticking with a basic format every time and getting stuck in that pattern as I have before, which just led to songs that didn't capture the nuance of what I was trying to say. I figure out melodies and earworms on the fretboard and with my voice, trying to service the story and make decisions that serve the song and narrative the most effectively.
Gaining gauntlets of experience in a wide variety of curated musical skills through my enrollment in Florida State University's Commercial Music program has also been extremely beneficial to my music and my music-making process. As much as I get tired of doing assignments on them, pieces by the likes of Mozart, Bach, and Schumann are sprinkled everywhere in the course material and have inevitably seeped some sensibilities into my writing as well.
I try to write songs as cleverly as possible nowadays because I'm a nut, a fun example of that being my choice to say "Hey sugar," instead of "Hey baby," or "Hey honey." in an upcoming song called "Absinthe," (Because absinthe is served over a sugar cube and fancy utensil). I think little choices like that give my songs an identity unique to themselves so that they'll be more memorable and stick with you longer. It's also just cute and fun to do little things like that. It makes me smile, at least.
The acts I'm most inspired by and obsessed with right now are Clairo, Prince, St. Vincent, Phoebe Bridgers, Fleetwood Mac, Faye Webster, and Stevie Wonder, to name several! Songwriting led to me wanting to realize those songs, which has led to my journey of wanting to pursue engineering into production work in beautiful Nashville, Tennessee.
I've produced two of my own records, Color Theory and Evergreen, which are out now on any platform you can find music, and have grown an incredible amount since I started recording bad songs in a bad bedroom studio. I find production is just as, if not more exciting than songwriting because it is what sells the stories you're trying to tell and makes them as believable, as grounded, or as dramatic and over the top as you want them to be.
I always write songs with production in mind, because painting the picture and doing it justice is just as important as getting the tools and ideas you'll need to get started. I'm currently working on my third record, Devil's Advocate, and I'm excited that the stories will soon be yours to digest and interpret from your own perspective. This new record is really fun, groovy, and upbeat since I unintentionally catered the songs to work well for a live performance.
The music is focused on getting the crowd engaged, involved, and moving! It's extremely theatrical, over the top, and story-driven, it's definitely a record built for people who listen to albums front to back. Evergreen, to me, is nostalgic and confessional, but Devil's Advocate is the antithesis.
I don't want to spoil anything, but this record is very concept-y and tells the story through those concepts, so pay attention to the lyrics and tendencies of the record to engage with the narrative and make your own interpretations of the subtle, impactful, and second-hand nature of the story I've woven into these fun songs.
We all face challenges, but looking back would you describe it as a relatively smooth road?
Nothing in the world of recording your music is ever easy.
Production, engineering, songwriting, and musicianship in general are all about trial and error. Engineering is an especially good example of this because things are constantly not working for an obscure reason, not sounding quite how they should when you're micing, or randomly breaking when you're in a home studio.
It's kinda fun, in that aspect, because oftentimes you're going step by step trying to figure out what could be causing an issue until you find the root of that issue and finally fix it. Putting in hours and finding ways to fix those problems time and time again is what makes the greats so great.
Being able to fix something right away and cater something to your specific liking as quickly as possible lets you focus on the process of making music more than the process of making it possible to make music, and that's when the great material comes through when you have a clear vision and unabashed focus.
Marketing is extremely hard for an independent artist as well. I'm only 20 years old and don't have a lot of money to my name. This means I have to do everything myself when it comes to my music and getting it heard since I can't hire anybody/ afford support, which has not been easy.
I'm very much an introvert who can put their extrovert hat on when needed, so I'm never jumping at any opportunities to put myself out there and those opportunities don't come up as often as I would like them to. I've really enjoyed building and connecting with my small but unwavering supporters and fans, through both my music and personality.
Releasing Evergreen, my second album, is one of the most fulfilling things I've ever done and that's because of how it resonated with other people. I've always made music with the intention of having as positive of an impact as I can on somebody's life and as many lives as I can with our fleeting, but irreplaceable time here on this floating rock.
That record and hearing about the way the songs connected deeply with so many different people from so many different walks of life made me realize that I'm so lucky to be able to make music and tell stories and it's so special to me that people I never even talked to or knew before release were able to make the songs theirs.
I may have written them and know what they're about, but once I release a song, it isn't really mine anymore, it's for the person listening, whatever they shall do with it.
Thanks – so what else should our readers know about your work and what you're currently focused on?
I have an order or what I'd call myself specifically since in the theatre world there are people called "triple threats," actors and actresses that can sing, dance, and act.
People like this usually assign themselves a more specific title, like Dancer, Singer, or Actor to align with what they are best at so casting directors can see that and potentially favor them for particular roles over others. I'd assign my skill sets in this order:
Producer
Songwriter
Singer
Composer
Instrumentalist
Of course, these traits all work together in various ways, but that's how I order my musical ability tier list. Producer and songwriter very much hand in hand, because I'm always hearing potential production choices while fleshing out a song, and vice versa. The sound and feelings that I hear in my head when I'm writing often inform the way I write.
I play 99% of all of the instruments on every song I've put out so far, and having the restriction of doing almost everything by myself has naturally increased my proficiency on all those instruments, like guitar, my songwriting ear, and my voice. I'm very interested in getting better at instruments like a drum set and piano, which I've naturally had to use eventually because of the music-making process.
Understanding each instrument and the systems and theories that go behind the techniques of use is a long process, but it's one that leads to effortlessly translating ideas from one instrument to another, and eventually to boundless creation without any limitations because of a lack of ability.
I'm still working to the boundless zone, but creation because of my experience over the years and my education is only becoming more and more effortless, and that couldn't be more exciting.
The main thing that sets me apart from others is the style of my production coupled with the sometimes unpredictable nature of my songs. My production is very inspired by artists and songs I love, and, with Devil's Advocate especially, focused on making dramatic, tense, sometimes uncomfortable moments really land and resonate.
I try to make the magical, freeing, and idyllic moments land just as effective too for the contrast that can create in a narrative. A lot of my songs on this record, like "Queen," for example, take you on twists and turns that are more unpredictable, unexpected, and usually fun than what you would've expected from a first impression of the beginning.
Songs that take you to a new place musically to better convey or flesh out the meaning of a narrative feel really fresh to me and have more replay value for me than a standard pop song would a lot of the time, so I've tried to carry this style of songwriting into a lot of these story-driven songs.
It's easy to walk the line between too much and too little for a story you're trying to tell, but usually, I trust that if I'm writing a new section or a new melody it's for a purpose and it's something worth being said. This more free-flowing and sometimes dramatic way of songwriting and delivering motifs or hooks plays into my production mentality really well.
The process of seeing and hearing the vision and executing moments is comparable to how filmmakers and directors shoot and edit scenes for a movie. I have the script, I just need to find the most impactful, purposeful, and artful ways possible to deliver the meaning of the text.
Where do you see things going in the next 5-10 years?
I plan on working my way up the ladder by working as an engineer and producing when anybody gives me a chance.
I've always loved performing and releasing my own songs, but there's nothing that can replace the electricity of ideas flowing between creatives and working closely with an individual or group to make something beautiful, nasty, cinematic, or as understated as their artistic vision requires.
Live shows have that same person-to-person electricity, just in a much more active, impersonal, awe-inspiring way.
Sitting down and working with someone or a group of people on something you're all (hopefully) passionate about is a personal, insightful, and intimate process of human expression and connection that's irreplaceable, especially with how prevalent phones and our continued disconnection from each other's humanity has become.
Pricing:
•Color Theory, $12.99
•Evergreen, $9.99
•Cotton Candy Sky, $1.29
•Merry, $1.29
•Devil's Advocate (Release Date TBD), $9.99
Contact Info: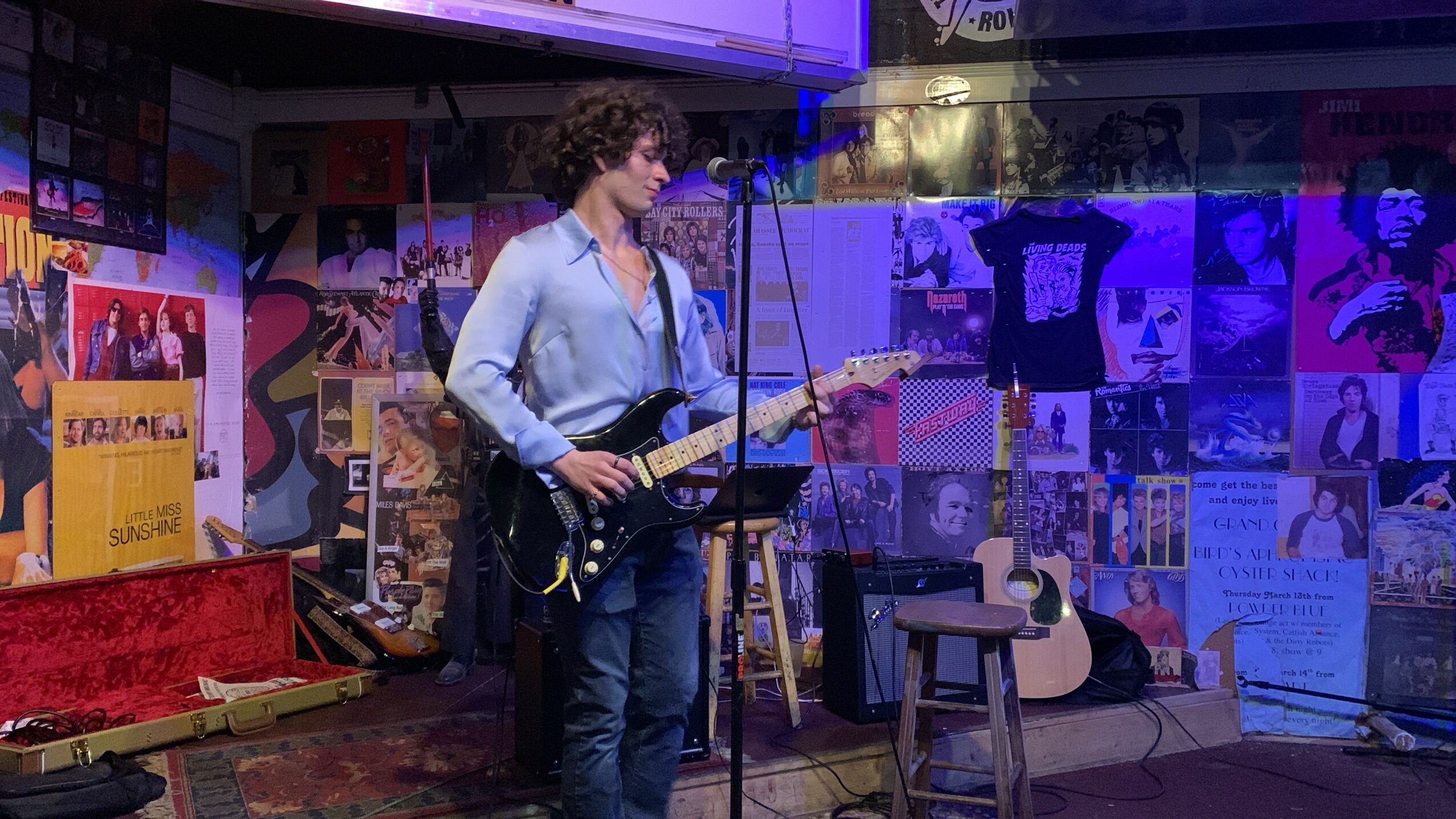 Image Credits
Capitol Captures and Daley Records
Suggest a Story:
 NashvilleVoyager is built on recommendations from the community; it's how we uncover hidden gems, so if you or someone you know deserves recognition please let us know 
here.