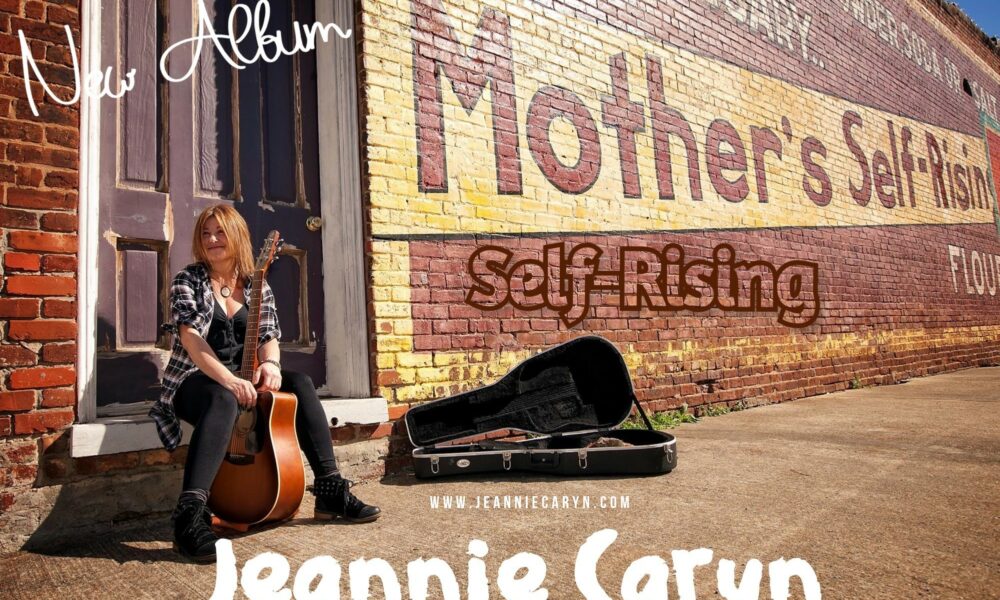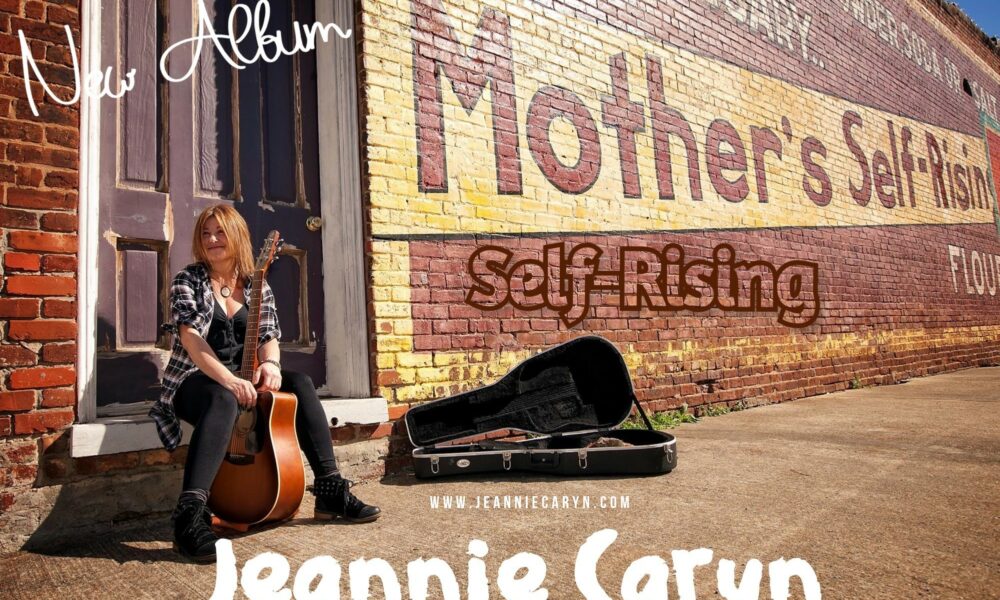 Today we'd like to introduce you to Jeannie Caryn.
Hi Jeannie, thanks for joining us today. We'd love for you to start by introducing yourself.
Sure! Like a lot of people, I took to the guitar and songwriting as a way to deal with conflict in my world – I only wish I hadn't waited until I was an adult to do so! 
Despite getting a guitar and lessons as a kid, I didn't actually learn how to play until I was older, and I ended up mostly teaching myself!   The good part of that long journey to the guitar though is that I learned for myself and learned how I wanted — by studying songs and writing songs. (I still don't read music!).
In 2010, after a few years of just playing at home, a friend convinced me to go out to an open mic, and I was hired for my first gig on the spot! The venue manager laid a $20 tip at my feet, and I have been gigging ever since, so for about twelve years now!  I have been very lucky to have started a successful music career later in life!
In 2021, I finally released my first album of original songs MOTHER'S SELF-RISING, a collection of ten of the many songs I've written over my career as a musician! I was very lucky to be able to work with and produce the album in Larry Mitchell's studio, The Chocolate Room, in Opelika, Alabama.  We started recording the album in 2018, but due to the pandemic, it took three years to bring that album to life!
As for the writing part, I have always written stories and poems, so it was a natural step for me to write songs.   Like poetry, songs simply find their way from the universe into my head, but then I have to figure out how to play them– since I don't read music, this sometimes takes a bit to make the guitar sound like what I hear in my head, but it's always a fun project.
Now, I'm excited to announce that I have merged my two worlds– writing stories/poetry and writing songs– I have just published my first children's book HTRP- THE ADVENTURES OF HUGO THE ROUND PUG: Book One: Hugo's Journey – now available on Amazon.
The story is written in the style of Dr. Seuss (verse form) and I have illustrated it and have written two songs for this first book with many more to come! The book is available NOW on Amazon and all of my music is available at jeanniecaryn.bandcamp.com.
Looking back to the day, I first picked up a guitar as an angsty 14-year-old, to the second time as a struggling 30something, to now, where I am a successful musician/singer-songwriter and published author, I feel truly blessed for the path my career has taken! I see that I used that word "luck" quite a bit here– I do feel very, very lucky!
I'm sure you wouldn't say it's been obstacle-free, but so far would you say the journey has been a fairly smooth road?
Honestly, I have to confess — it has been an extremely smooth road for me. I'd go as far as to say that nothing in my life has been as "smooth" as my music career.
In fact, every other part of my life has been extremely bumpy! But from the first time I played music in public, through today, I have always felt a great sense of peace and acceptance when performing music.
Opportunities have been abundant for me as well. I know that the industry is tough, but I can only measure my success by the fact that I had absolutely zero expectations that I would have a music career, and somehow, I have a great one, performing two to three nights a week for over ten years.
Writing songs and sharing those in welcoming music communities has allowed me to forage relationships with other musicians who have become my best friends! Yes, it is hard work– lots and lots of practice – but the payoff is tremendous!
Of course, as in anything, there are obstacles– initially booking with a new venue is by far the toughest part! And originally, feeling confident about my self-taught skills was an issue, but mostly, I'd have to say it's been smooth sailing!
I recently saw a quote that the brain sees only what we focus on– not the trees but the path in the forest. I like to think I have simply focused on the path.
Can you tell our readers more about what you do and what you think sets you apart from others?
Well, I'd be lying if I didn't say I am MOST proud of my two children, my two greatest songs. Everything else I do flows from that.
Being a songwriter has kind of been an extension of my maternal self the chaos of being a single mom has driven my mind to creativity to solve problems and escape reality! It's a box of tricks so to speak. And whenever I have stress, I tend to create– so I've created a lot! I have a lot of songs and stories!
As a singer-songwriter, I love to tell stories through song, so I am known for sultry love songs (ballads) and fun, creative upbeat songs! I am a far better singer than a guitar player, so I would say I am also mostly known for my voice– it has been described as 'velvet butter.' I like that description!
As a business-minded musician, Jeannie Caryn Music specializes in providing live music to venues with a wide variety of songs and genres to create an engaging atmosphere for patrons by varying performance styles to meet the needs of the establishment and occasion (i.e. wedding, tavern, fine dining, etc.). I provide the audience with a list of songs they can request which helps create a fun exchange and atmosphere!
I am also known for a sarcastic, salty personality, and I do love to banter with the audience and make people laugh! I also do believe that one of my greatest skills is being able to read a room– I can usually tell what kind of music to play, which story to tell, joke to share. And sometimes, I just know when to show up and play background music– sometimes, that's the gig!
And now, as a children's author and illustrator, I hope I'm known for writing a fun, captivating, good story that can do some good in the world! I'd LOVE my new book HTRP – THE ADVENTURES OF HUGO THE ROUND PUG – to help inspire young readers, and perhaps to help pet owners and pets of all kinds with dietary issues, adoption issues, senior dog issues, and more!
So, what I think might set me apart a bit is that I have a few things to offer out of my box of tricks, and I'm always happy to share those tricks!
Before we go, is there anything else you can share with us?
My book HTRP- THE ADVENTURES OF HUGO THE ROUND PUG: BOOK ONE: Hugo's Journey– is NOW available on Amazon!
The book has two original songs with live performance recordings available now on jeanniecaryn.bandcamp.com ("The LaLa Song" and "Trouble Waits for Me!"). HTRP: Book Two: Regrets will be available in late Summer 2022. A Coloring Book will also soon be available!
My ten-song original album MOTHER'S SELF-RISING is available on jeanniecaryn.bandcamp.com and ALL major platforms. Later this year, I look forward to working with the great folks of SSM Nashville on a new recording project!
I'd like to say a big THANK YOU to all of my family, friends, and fans who have enabled me to push forward on my creative journey! When I am playing music for people, I feel honored. It's an amazing feeling to watch people truly enjoy hearing songs that cause them to sing along or dance or even just tap on the tables.
I love watching music move an audience, and I feel authentically connected to those folks, as if together, we are creating special moments and memories, escaping the otherwise cruel world together—Like maybe we are a part of something bigger than ourselves and despite any differences in religion, politics, etc., we are, at that moment, united, at peace, and at ease.
That's what music does.
Pricing:
My album MOTHER'S SELF-RISING is available on Bandcamp, Apple Music, Spotify, Amazon, and Google Play, and my website!

CDs and Digital Downloads ($20) are available on my website 

www.jeanniecaryn.com

T-Shirts and other apparel are available at 

Storefrontier.com/jeanniecaryn

HTRP- THE ADVENTURES OF HUGO THE ROUND PUG: Book One: Hugo's Journey is available on

Amazon

!

I am available for live performances and book readings – please contact me for pricing!
Contact Info: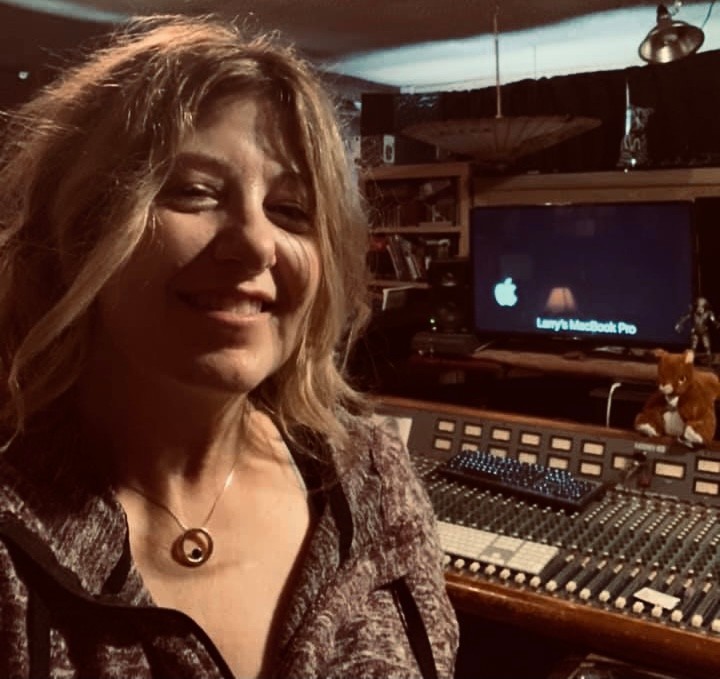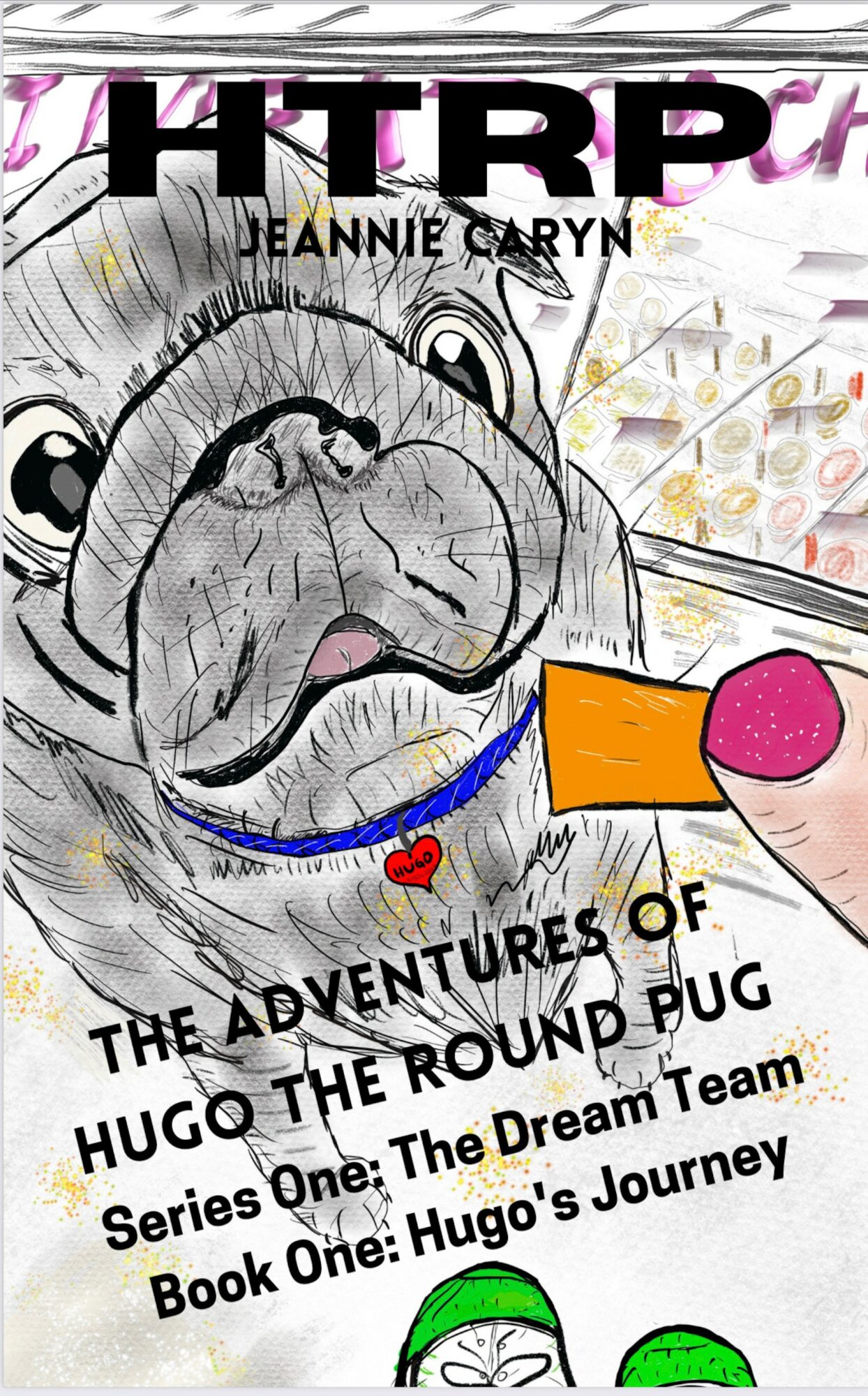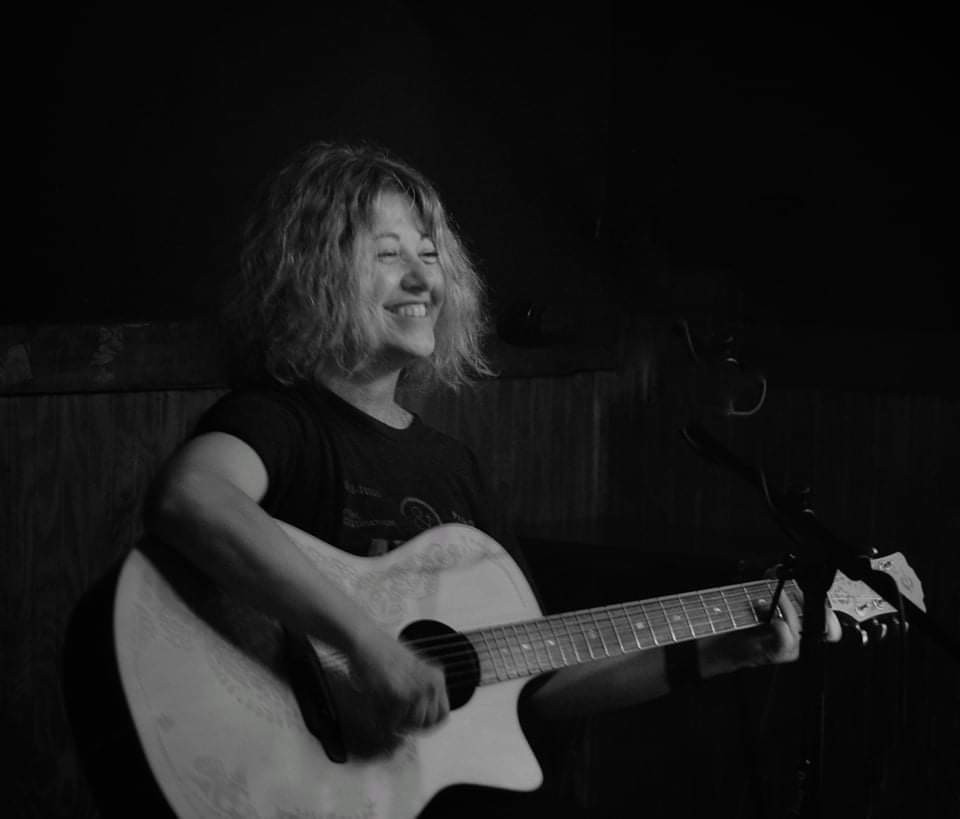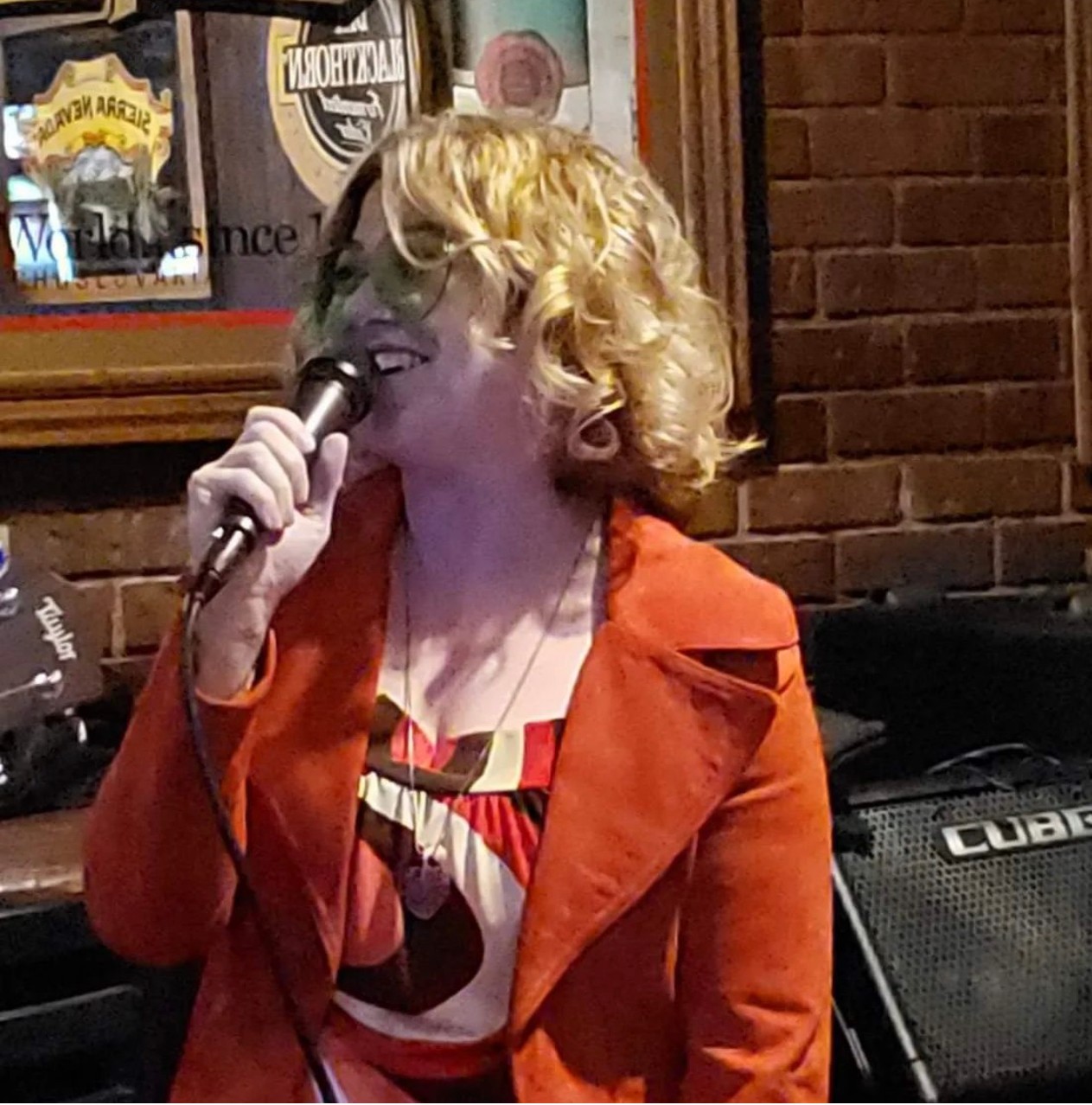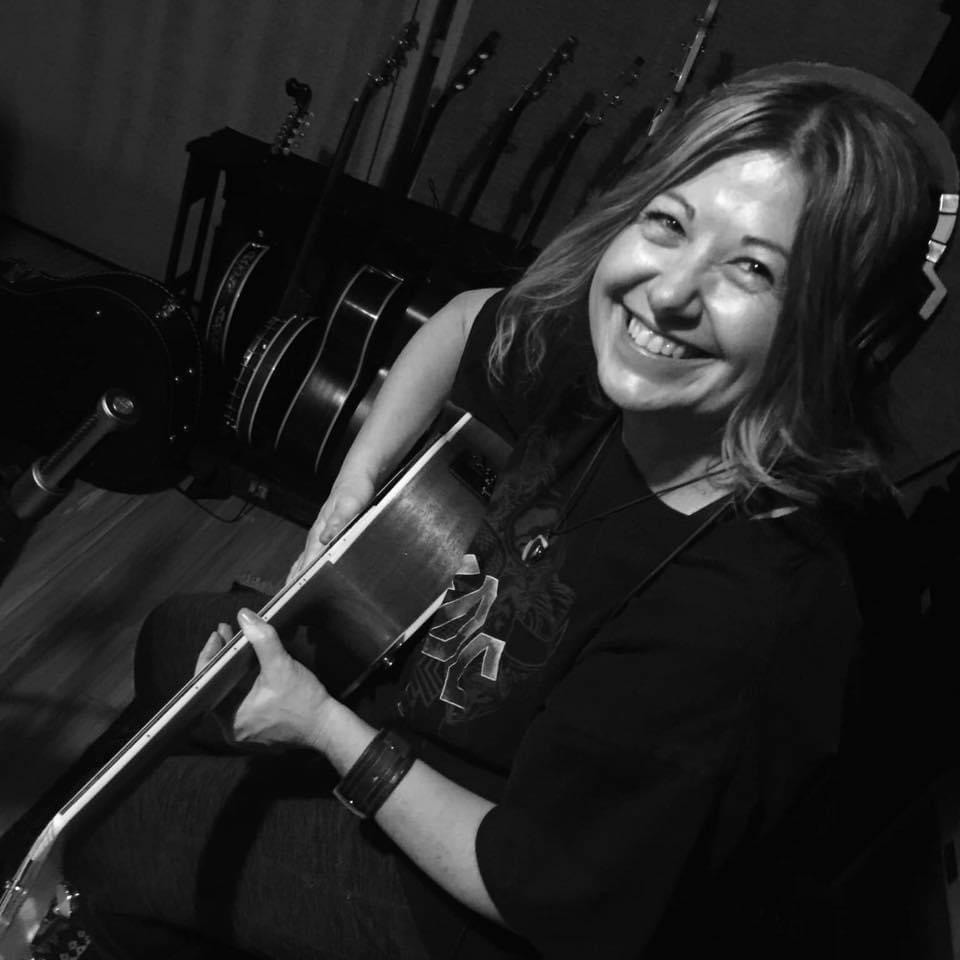 Image Credits
Jeannie Caryn, Carl Oligny, Dan Harr, and Larry Mitchell, Kirk Thalmuller
Suggest a Story:
 NashvilleVoyager is built on recommendations from the community; it's how we uncover hidden gems, so if you or someone you know deserves recognition please let us know 
here.