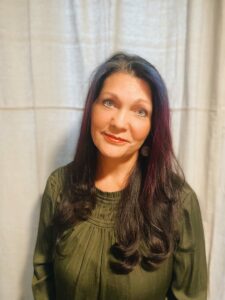 Today we'd like to introduce you to Sherry Nicholson.
Sherry, we appreciate you taking the time to share your story with us today. Where does your story begin?
After a night of having dinner together with my husband Steve, we got caught at the corner of West End and 23rd in Nashville. It wasn't the beauty of the architectural work that caught my attention, it was the very elderly lady sleeping on the park bench with all her belongings secured close to her. She was sitting there trying to get a little black comb through her matted hair and tucked away to her side was a small little yellow stuffed animal.
That left me full of questions for the rest of the evening, I was broken-hearted. She had to be somebody's mother? Someone's daughter? Why at her age was she alone on the streets? And what was so important about that little yellow stuffed animal?
All those questions brought me back to a very personal place where I experienced being homeless with two children during a very broken time of my life. Due to domestic violence, I found myself sleeping in the car with my two babies, ages of 10 months and 6 years old, trying to figure out life.
I really didn't sleep that whole night wondering what could be done for this elderly lady and any of the others like her. I knew there were plenty of organizations around. But I really felt that I needed to do something. I knew deep inside If somebody did not love me unconditionally in my darkest days, I would not have made it. I wouldn't be here today.
So the next morning I pulled purses out from underneath my bed and filled them with the very things I knew women needed. Not just hygiene, but the things that would make a difference. A good brush; wipes to freshen up, a nail file, bobby pins, and ponytail holders. The little things that make you feel like a woman.
With these purses in the back of my car, my husband and I set off to Nashville yet again. We weren't sure we were going to make it as a big ice storm was coming into the city. He was ministering in the Hill Detention Center and I was going to walk the blocks around the same area looking for women. That started our little personal joke that "he goes to jail and I walk the streets".
I found my first lady! I started a conversation that turned into a long friendship. Through that relationship, I found out my new friend was a published author who wrote a book for children on the topic of school bullying. Because of tragedy in her life, she suffered greatly from mental illness. Although her story was very sad it had a happy ending as she was reunited with family after approximately 20 years!
There are so many stories like these that we have experienced over the course of YAIPak Outreach. What we found in the street has led us to become what we are today. We just celebrated being 5 years old as an organization in May of 2021. We have four major projects that are the four pillars of our existence.
Project Patriot Hope, which focuses on helping our homeless veterans move from homelessness to housing and providing all the furnishing for the new start they need. Project Foster Hope, which focuses on children in trauma and equipping them with brand new clothing, age-appropriate toys, and hygiene while partnering with local first responders and caseworkers, including our school systems, to make sure these children have what they need through the year. Project Rebuild Hope, which focuses on deploying our mobile outreach trailers for disaster relief in local communities and along the coast. We work with local authorities to deliver supplies into small communities that are otherwise the last to receive these recovery supplies. Our last project Be the Hope which encompasses why we exist to care for our communities through community outreach and missions.
We exist to meet those that are neglected, hurting, or afflicted where they are in order to provide support, comfort, and resources aimed at promoting positive life changes and reminding them that they are loved and important! "YAI" is an acronym for 'You Are Important', a message that we want to leave with everyone that we encounter.
Alright, so let's dig a little deeper into the story – has it been an easy path overall and if not, what were the challenges you've had to overcome?
Initially, our biggest challenge was re-educating the community on homelessness. Our goal was to help shift the perspective from thinking all homeless individuals were lazy but instead really understanding the story behind the trauma. With the uniqueness of being a mobile organization sometimes connecting to the proper resources has been a challenge. When it comes to long-term recovery or mental health it has been especially difficult. Navigating through that system has been like a maze with multiple turns. There are so many things involved with that aspect of homelessness.
Enough affordable housing has been another great challenge. The list has been long. The dynamics of each person's situation determines where their name gets put on the list. However, with the vision, we have for the future of our organization we are certainly hopeful.
Another challenge is the strategic supplies for Veterans and teenagers. With Project Patriot Hope, we have tried to provide all brand-new items for Veterans who are moving from homelessness to housing. This has been somewhat of a challenge to connect to the proper resources when it comes to receiving or purchasing certain items in bulk. With Project Foster Hope, having adequate new clothing for teenagers has also been a challenge.
Folks love to give the super cute little, tiny baby clothes (don't we all?). Trying to give what a teenager might like could be a challenge. I know my teens always wanted to pick out their own clothes. So, it's understandable why folks don't go and buy "teen" clothing.  We know that although there have been challenges, we have seen tremendous life change in many of the situations we have been so blessed to be a part of.
As you know, we're big fans of you and your work. For our readers who might not be as familiar what can you tell them about what you do?
We are a mobile outreach organization specializing in the ability to move quickly and efficiently. We are able to conduct outreaches, community events, relief efforts and provide resources based on our 4 Pillar Projects.
Because we are a mobile organization it allows us to be hands-on with our community and multiple other areas from the schools to the streets. With hundreds of volunteers coming through our warehouse keeping things organized and all of our equipment reloaded we can effectively meet the needs of any given situation that we are presented by our communities.
We are most excited about our work with the children and the Veterans. Knowing that within minutes of a child being pulled from its home due to unspeakable circumstances that no child should experience, we can make sure that child has everything it needs to make a successful transition into Foster Care. For our Veterans, knowing that we can welcome them home with all brand new things to get their new life off to a good start is rewarding. Knowing these heroes have fought for our freedom, it's the least we can do to help them on their journey and newfound freedom from life's traumas they've experienced.
We believe what sets us apart is our ability to mobilize quickly and to effectively pack for every request that comes in. We are able to be as 'green' as possible by taking excess supplies and distributing them throughout our community and state through various organizations which is helping to meet their needs.
We are strategic in our missions throughout our state and our country by working with the local community and equipping them to take on the responsibility of impacting their community. We do this by partnering with local leaders and developing resources and outreaches that will best serve their community for life change. Whether it be addiction recovery programs, homeless programs, Veteran programs, or back-to-school programs. We literally are helping communities fill in the gaps as we have done for our own communities.
Where do you see things going in the next 5-10 years?
We have one chapter of YAIPak Outreach in Hawaii and plan to develop others throughout the United States. These chapters will carry the heartbeat and vision of YAIPak to see their communities changed and to see the homeless population reduced because resources are available and provided.
Freedom Hope Ranch will be a fully functional ranch ran by the recipients that will have an opportunity to live there on the micro-grid. There will be a place for families to go that are experiencing homelessness, a recovery center, pet therapy, gardening, and a community center. It will be a place for the resources to come to the people. But also a place that the community can come and be served by those they have served.
The Rylee Grace House will be a place of safety, compassion, and healing for children who experience sexual trauma. It will shadow the ranch in the efforts to provide pet therapy and a beautiful, private yard for the children to play and just be children. It will be a place to cultivate dreams and the joy of life that is so innocent in a child. This home will be a place for restoration through counseling and healing that will begin to develop life skills and a foundation of safety for children ages 3-11 years old.
Contact Info: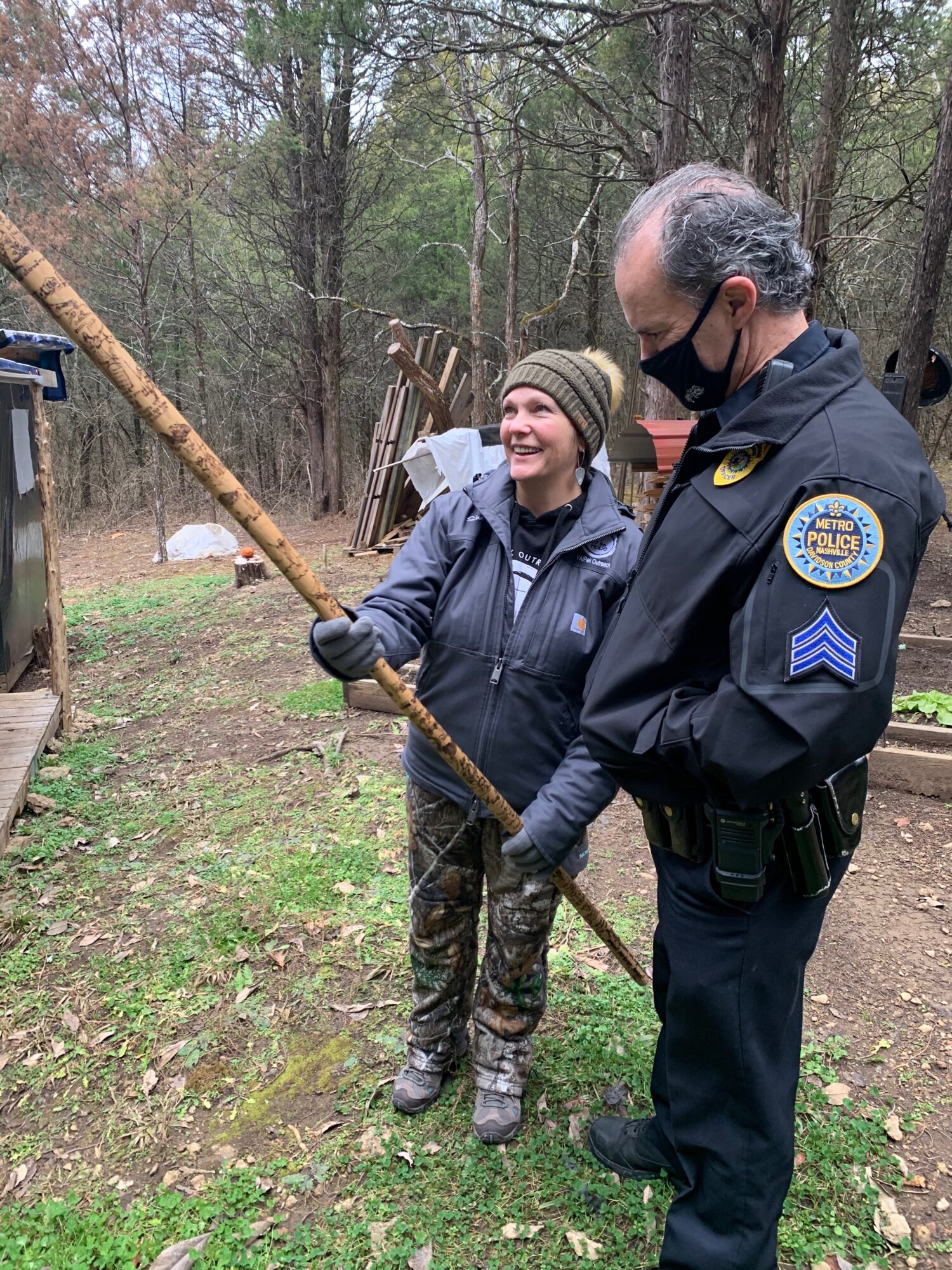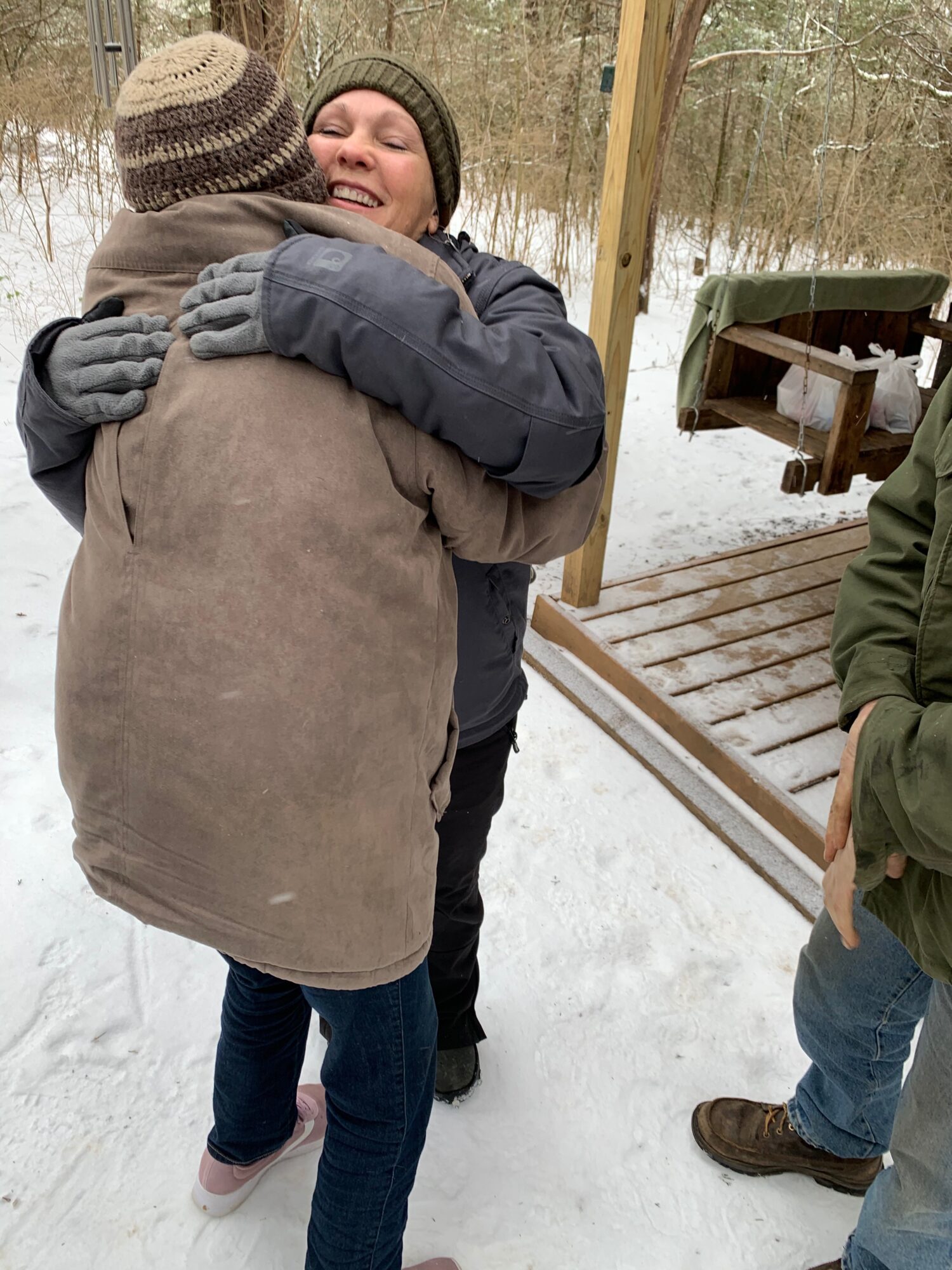 Suggest a Story:
 NashvilleVoyager is built on recommendations from the community; it's how we uncover hidden gems, so if you or someone you know deserves recognition please let us know 
here.