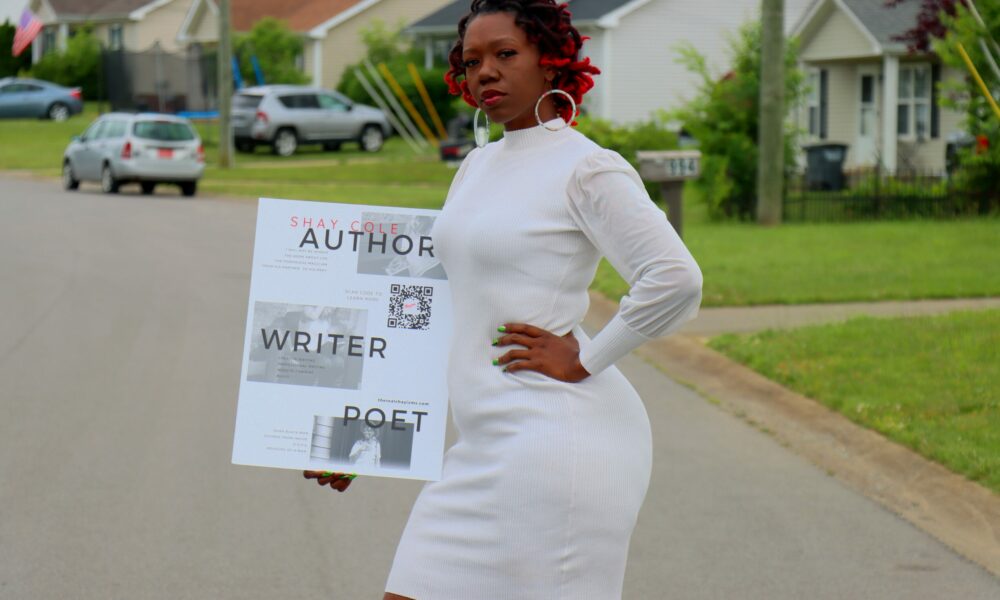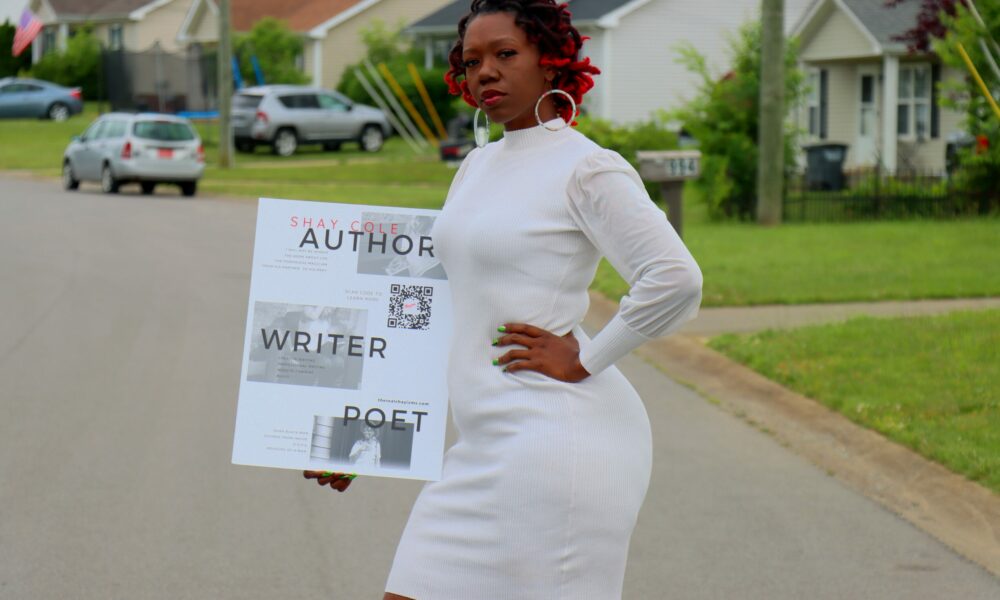 Today we'd like to introduce you to Shay Cole.
Hi Shay, thanks for joining us today. We'd love for you to start by introducing yourself.
Absolutely! Hello everyone my name is Shay Cole and I'm an author, writer, and poet. My journey with writing started when I was an outspoken adolescent. I would ask my mom tough questions and she didn't really know how to respond to me so she began writing letters to me to facilitate effective communication.
Those moments sparked a love of expression and unearthed my gift of writing. I started keeping notebooks with me all the time and began writing more and more. It was a healthy way for me to release the pain and trauma I dealt with. I wrote poems and personal thoughts more than anything else.
Once I reached high school, I shared my first poem with friends and was encouraged to share more. Soon, I was asked to write love letters, poems, and papers for friends and classmates.
I was seen as a voice for many people. I was a form of expression to them and for them. I continued writing throughout college and was constantly told I should write a book. Although I heard the suggestion, I did not heed the advice until years later.
I self-published my first book in 2014. I sold the first few copies at work and received an overwhelming amount of support.
From there I started sharing it on social media and giving copies away to groups and organizations. The responses were always positive and often led to questions about writing, self-publishing, and survival. In 2015, I started Creative Chameleon as a professional writing company to assist others who were interested in telling their stories.
Today, Creative Chameleon assists clients with creating custom content for their books, blogs, and websites. We offer a la carte writing services which include professional bios, website content, and project management. We also have packages available for ghostwriting, book publishing, social media content, and more.
We all face challenges, but looking back would you describe it as a relatively smooth road?
I wish I could say that it was a smooth and easy road.
Most of the struggle for me, in the beginning, was attempting to build a business when I was not building up myself. I was so focused on making money that I neglected my needs in the process. I helped so many people and watched them flourish.
I compared myself to them a lot and lost myself. I took two years off in 2017 to start another business with a friend and realized I was doing the same thing. There were times when I felt like I wasn't supposed to be in the position I was in. Imposter syndrome is something serious!
Although it has been a difficult road, I am proud of my accomplishments. I've been on grant writing teams, I've collaborated with a team who worked on White House assignments, and I've even been hired by an HBCU to complete an assignment. Not to mention I've self-published 4 paperback books, an ebook, a blogging guide, and an encouragement booklet.
In 2019, I relocated to the Nashville area and things started to shift quickly for me. I re-centered myself and found my peace. Once that happened, I dove back into the business. When COVID hit, it presented a new set of challenges to overcome.
My business took a major hit financially due to the pandemic and how my clients were impacted. That forced me to learn new ways to manage and sustain my business. I am now on my way back up the ladder of success.
Can you tell our readers more about what you do and what you think sets you apart from others?
I am an author-preneur. I have a passion for writing and helping others to express themselves through writing.
Many people know me for being straightforward, funny, and honest when I speak and when I write. Although I am a business owner, many people recognize me for my verbal art. Shayizms is how they refer to me. That's how I sign my blog and the name on the inside label of my merchandise.
I am extremely proud of my self-published library. My books include; I Will Not Be Afraid (2014), The Book About Life: Class is in Session (2016), Heaven on Earth (2017), The Powerless Magician: Rachael's Birthday Surprise (2017), and From His Partner to His Prey (2021). I started out knowing nothing about the process and with every book, I learned more and more. I am grateful for the impact that each book has had on its audience.
I am thankful that people take the time to be present and read what I write. I appreciate my gift and I respect it in a way that I never have before. It is my superpower. I am looking forward to learning more about adapting my latest book into a film. I have also maintained my blog since 2013. I've moved it around and changed platforms a few times but I am proud of myself for keeping up with it.
One of the things that sets me apart from others is my authenticity. I am me, unapologetically. I am the exception and the rule. I know what I do and what I bring to the creative table. I will always stand out because I am too dope to be boxed in.
Alright, so to wrap up, is there anything else you'd like to share with us?
#LIVEINTRUTH.
This is a message I attempt to spread with every conversation and interaction. Living in truth means being honest with yourself so that you can be honest with others and live the life you want.
Many of us keep up facades to fit in and it does so much damage to our inner self. When we allow our honesty to be at the forefront of our interactions, we tend not to hold on to things that we need to let go of.
Pricing:
Professional Bio – $150
Website Content – Starting at $250
Ghostwriting – Starting at $2500
Books – Starting at $6.99
Contact Info: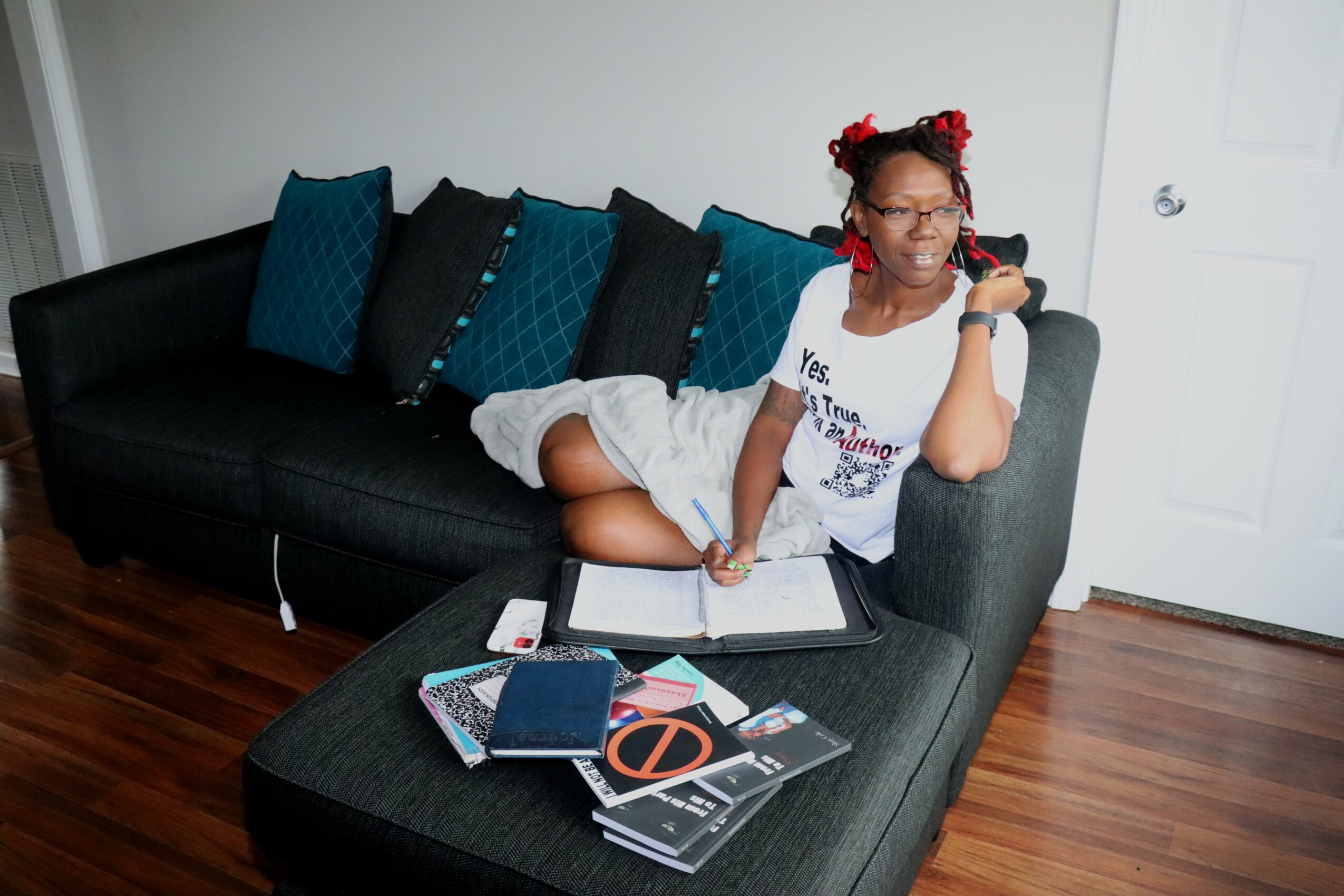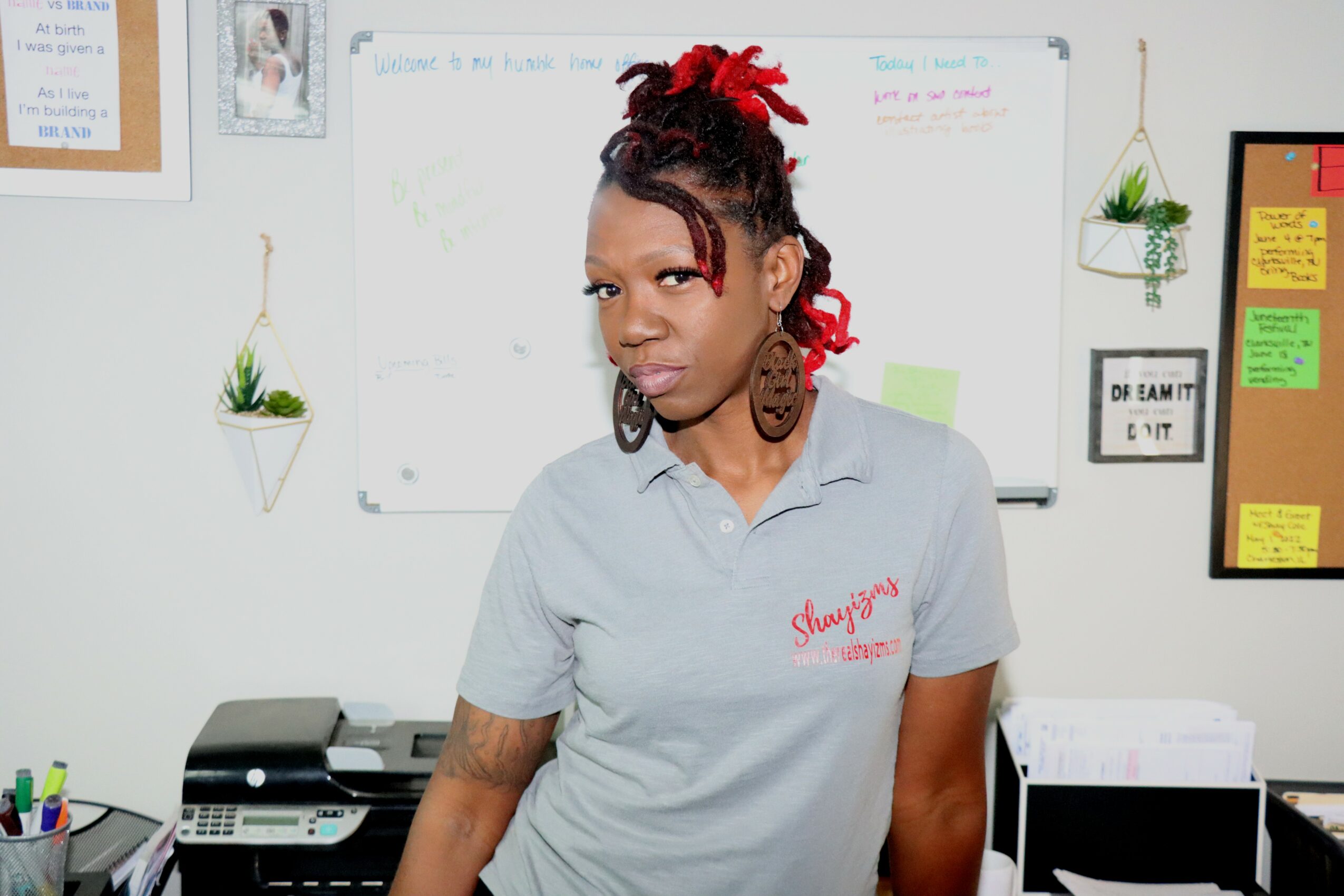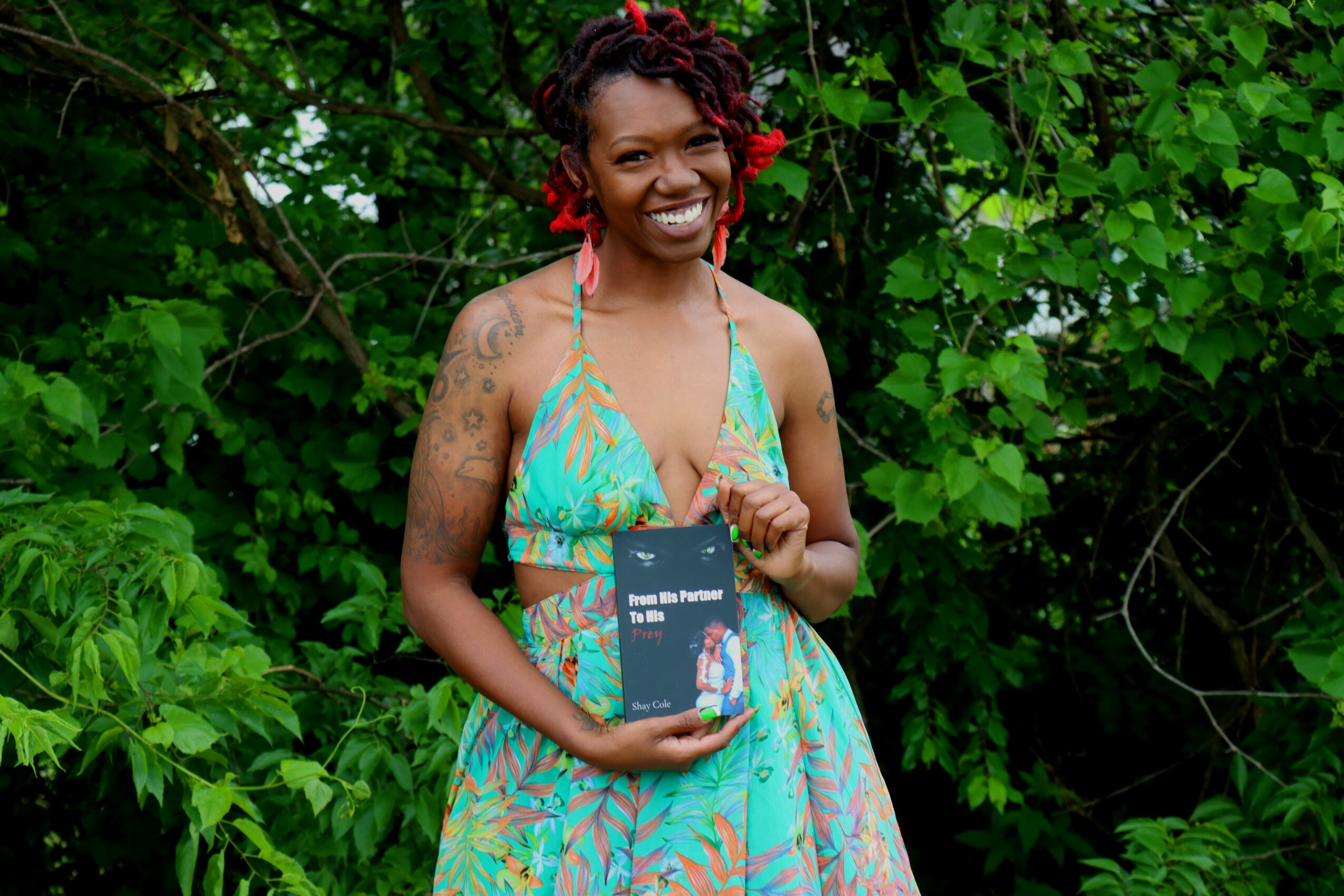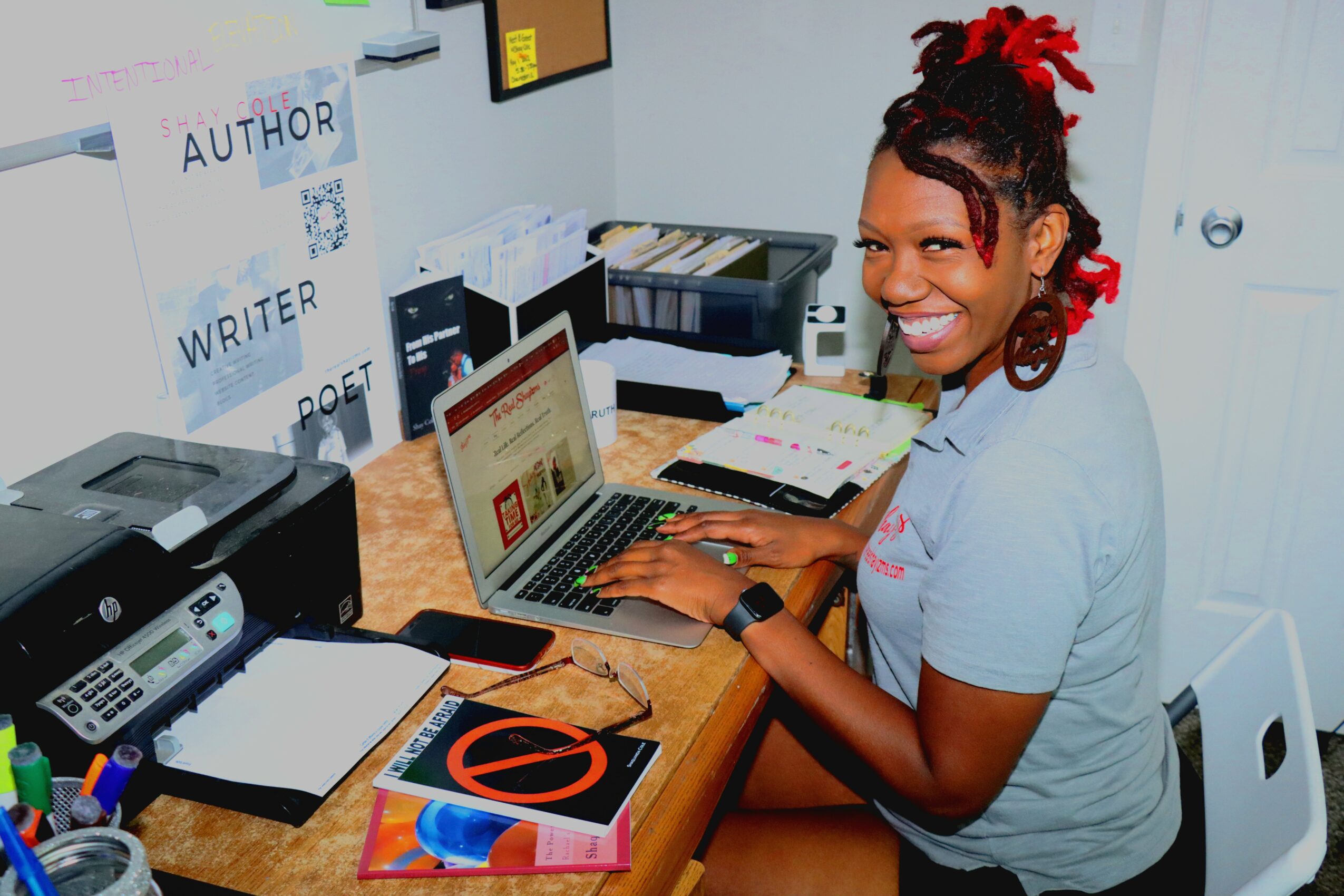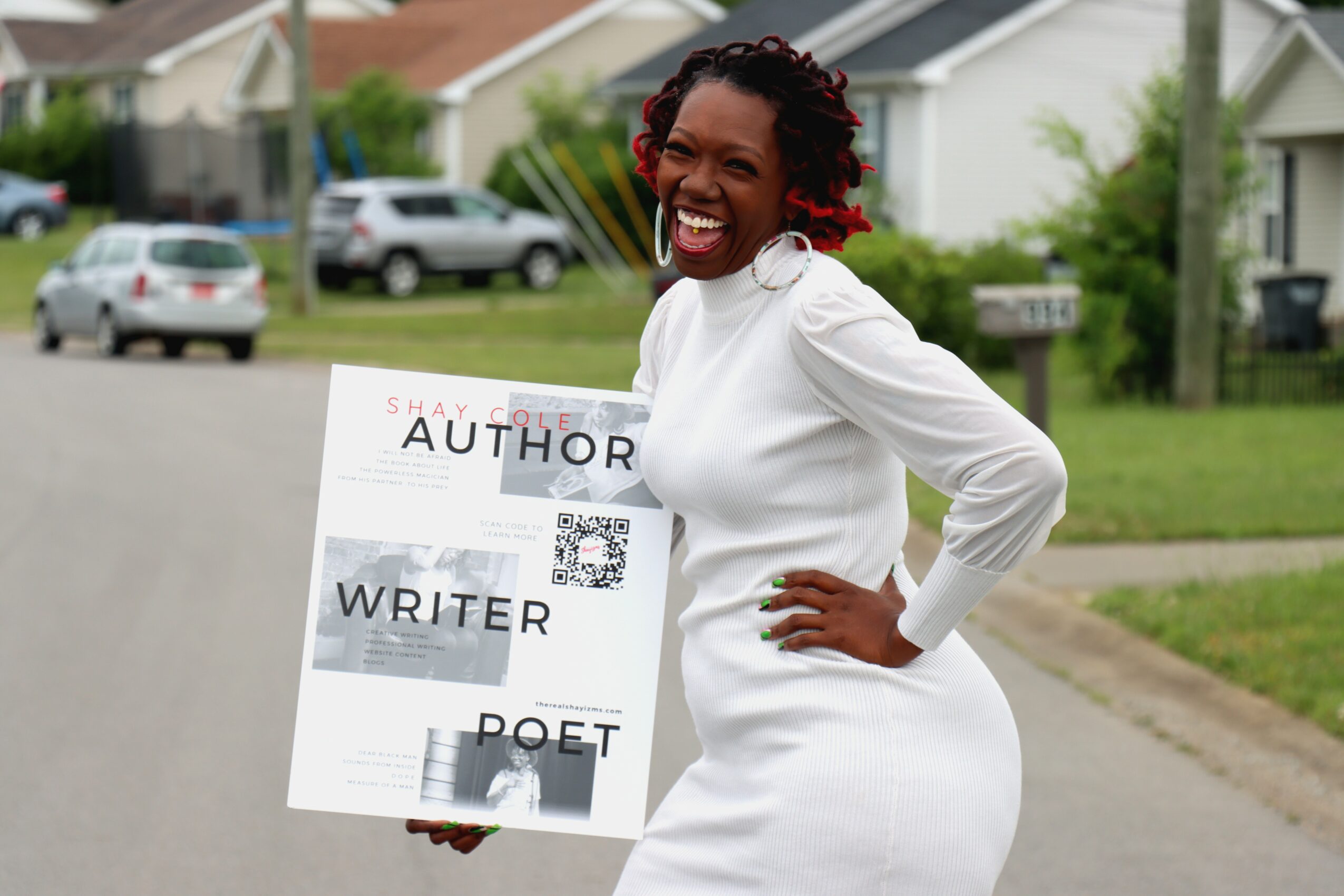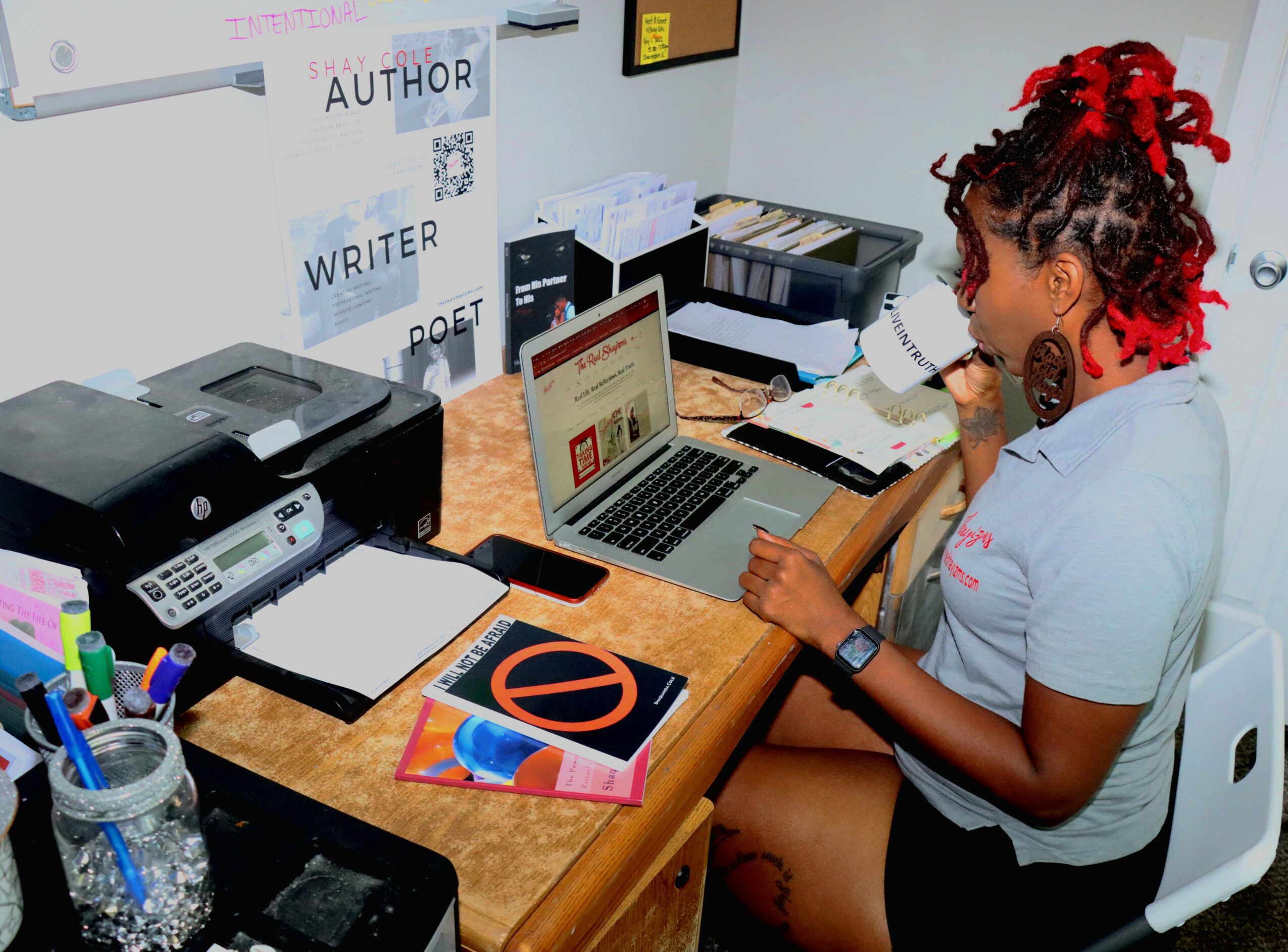 Image Credits
Envyzionz IG: @envyzionz
Suggest a Story:
 NashvilleVoyager is built on recommendations from the community; it's how we uncover hidden gems, so if you or someone you know deserves recognition please let us know 
here.