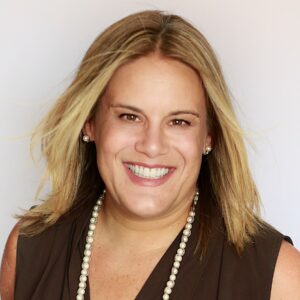 Today we'd like to introduce you to Aimee Berger.
Alright, so thank you so much for sharing your story and insight with our readers. To kick things off, can you tell us a bit about how you got started?
In 1994, I graduated from Penn State University, and I went to law school with the intent of working as an entertainment lawyer. When I graduated from law school in 1997, I moved to NY and worked at Arista Records, in Business Affairs, for three years. I started my own talent management firm. I managed songwriters, producers and artists, The artists were young developing bands, newly signed to labels, without any real marketing budget. Social media did not exist at the time and building a following involved sending out mailers, even though the internet existed and e-newsletters were just becoming a thing.
At this point, creating a marketing campaign and getting these developing bands, in front of an audience, required bringing the bands, to the audience, not the audience traveling to the bands. There was virtually no demand, so we had to go to the audience. I curated a tour concept called Camplified, this tour went around the country, into summer camps, where there was a captive audience of teens and tweens. The notion was to bring bands to summer camp, to be discovered, by an audience, who in many instances, was the same age, as the bands and would be our early adopters.
We brought the tour concept, to record labels, who underwrote the tour and also put other bands who were in their early inception on this tour to hone their musical and performance skills, in front of a non-judgmental audience. These campers were  super excited to be the first to meet these bands, who would later go on to stardom. In addition, to the acts, we also began to collaborate directly with brands, to bring activations onto property whereby the campers and the bands could partake together, in photo-worthy experiences. This tour ran for 15 years and gave me the opportunity to build incredible relationships within the music business, as well as with brands and marketing agencies.
After, Camplified, I worked at CBS Radio, for two years, in their live events division, monetizing on property experiences, for CBS' local and national tentpole events. CBS Radio was bought by Audacy, my position was eliminated and I went back to running my own company. My first talent client, this time around was not an artist but a radio personality, on SiriusXM Hits 1 The Morning Mash Up show. Her name is Nicole Ryan and she was becoming a brand onto herself and a voice that so many kids and their parents were aware of, specifically as these kids would go to school in the morning driven by a parent, and everyone, could actually agree on a radio station to listen too. Nicole had cemented her feet in radio, but very soon, after we began to work together, we expanded on her brand into red carpet correspondent work, tv hosting and brand partnerships. Nicole and I continue to work together and we have done so for the past 10 years.
Over the years, as I built relationships with brands, I started to build a business in experiential campaigns and supporting those brands in curating on property experiences. In some instances, we would attach talent to these experiences so this brought me back to working with talent managers and agencies. As social media became a part of every experience, the creation of content at every experience was a must. If that content was simply generated by the audience, at the event and/or professional production companies, or even influencers, it was a necessity. So for me rather than re-invent the wheel, I partnered with an old friend of mine, who at one point in time, was a drummer in a band that toured on Camplified.  In more recent years, he launched a very successful boutique creative service company, in NYC, called Mungo Made. Now, together, I would be able to bring everything in-house, with my partners, at Mungo Made.
Through the partnership with Mungo Made, we could control all aspects of fulfillment, from ideation to activation, to content and creative services and distribution, across social media platforms. In the last two years, having the support of Mungo Made, has allowed me to take on additional projects. I am now managing an artist based out of Nashville, who is a triple threat. He is a songwriter, producer and artist. He is 22, his name is Brett Koolik and i can confidently say at this moment, remember this name. One day you will google him and I imagine this article will come up and you will know, I was right! At this stage of my life, I do not need to be managing a developing artist, this artist is different and its the very reason and only reason I went back into artist management. I truly love all my clients and they are so different from each other. A new project that is giving me tremendous joy in the last year, is Comfort Cases. Comfort Cases, is a foundation that is on a mission to eliminate trash bags, for all foster youth, by providing backpacks filled with stuffed animals, pajamas, coloring books, hygiene essentials and most of all LOVE, from those who volunteer on a daily basis to pack these backpacks and distribute them across the country and now in the UK as well.
The company was founded by Rob Scheer, who was a foster kid himself that aged out of the system, was homeless, enlisted in the military, became a successful banker and then left banking to start this incredible organization. The foundation has raised millions of dollars, provided over 150,000 backpacks and I manage Rob, his family and the 501c3. Rob is a CNN hero, the subject of multiple documentaries and he is also the author of a book titled "A Forever Family", published by Simon and Schuster and Derek Jeter. I am so grateful to be connected to this man and his mission.
Alright, so let's dig a little deeper into the story – has it been an easy path overall and if not, what were the challenges you've had to overcome?
Nothing is ever a smooth road and I would hope nobody would give that impression. I spend a lot of time educating millennials and Gen Z who are the future of our business.
First as a manager, there were bands I worked with early on, that I put a lot of time, effort and travel expenses into, and developed them, as the bands reached new heights, we expanded the teams, in some instances enlisting other mgmt companies to partner with us overseas. In one instance, after one of the acts was signed overseas to a sizable record deal, coupled with tour support and a company that were major tour promoters, our management partners in the UK, convinced the band to fire us and work exclusively with them. While my agreement had a sunset clause, which meant even if they fired me, I would make money for X amount of time, the band imploded, because the UK management company had too many major acts to serve and could not devote the proper attention to this act. We had the capability to provide the necessary attention and everyone would have been able to win. The most important lesson, though, from this, is how important sunset clauses in an agreement can be, because bands can be naive and you can't control their actions, but you can position yourself, to mitigate the damage that comes along, when the act may move on from working with you.
As the founder of a live events, experiential tour, that would head out on the road all summer, with dates almost every day, the bands and production teams, along with our staff would have to travel from location to location, each party on the road is essential and needed at each date. You cant perform a concert without the band and you cant run the activations without the support staff and production, so every night, after the end of a show day, I would have to be on call and while we were incredibly fortunate that in 15 years of touring, we never had a major accident on the road and/or at a tour date, we did have minor incidences like flat tires. When your tire is flat and you need roadside assistance and you have only X amount of time to make it to the next tour date, and you won't be able to do so in time, you have to come up with solutions on the fly. You need a big enough operations team, so that if someone has to stay behind, with a vehicle, you can at least get the musicians and production team to the next stop, without having to breach your contract with the summer camp, that is expecting you. You cant reschedule that date, as it is not a typical venue, and there are not enough dates in the summer to circle back, when you have a very tight logistically mapped out tour, that does not leave much room for any make up dates.
Appreciate you sharing that. What should we know about Aimsley Mgmt Group?
My business is female founded. I have been fortunate enough to be mentored by some incredible individuals along the way and I have been able to pay it forward  by doing the same for others. Most staff who have worked for me, when the time came for them to move on and reach new heights, I was able to pride myself on assisting them in moving up the ladder and working for other companies, where I felt they would be able to leave a footprint. I still maintain relationships with all my former staff and in some instances, those former employees have gone on to do exceptionally well, even surpassing my success. It's almost as if I lean on them, the way they used to lean on me.
I don't know if this sets me apart, but what I do know is I value young individuals just starting out. Whether said individual is interning for me, or taking on an entry-level job, they will not be filing or running out to get me coffee. I would rather them work on real assignments and I will gladly go out and get myself and them coffee. If I am hiring them, the expectation is they can fulfill a role and that role is not to get my coffee order correct. I also feel the younger generation of individuals coming onto the work-force are very dialed into social media, which is critical to our clients. As mentors and bosses, we need to make our team feel comfortable to speak up and speak out and share ideas. We need to give them room to make mistakes and not come down hard on them. We need to motivate them and let them know, we all are learning every day. Somebody once quoted a line to me and it is "You either win or you learn, but you don't fail" and I live by this motto every day. Not every day is a win, but every day I learn.
Brandwise, I am most proud of the Camplified tour, to run a tour of that magnitude, to have it become the catalyst to so many relationships, on all facets of the business and then to have ties now to summer camps all over the country which I call "alternative venues" because they are just that. They are an alternative solution for bands, who a looking to grow their engagement, in the same way brands look for this type of marketing vehicle. Something with a wow factor that is different from the norm.
Is there a quality that you most attribute to your success?
I feel confidence is important but not arrogance. I feel being ok to say, I don't know that person or I don't know that term or I don't know that company, only allows us to grow our resources. I don't want to be introduced to people I already know, I want to meet those I don't know.
Personality is everything and to me knowing how to read a room and especially knowing how to read the person sitting across from you. We all do not walk in the same shoes, we definitely do not all have the same issues but we are all going through something, so empathy is important as well.
But to me, I do not want to be the smartest person in the room, if I am, that is a problem, I want to walk into a room with people who know more than me and want to share their knowledge with me, that makes me want to rise to the occasion and measure up.
Contact Info: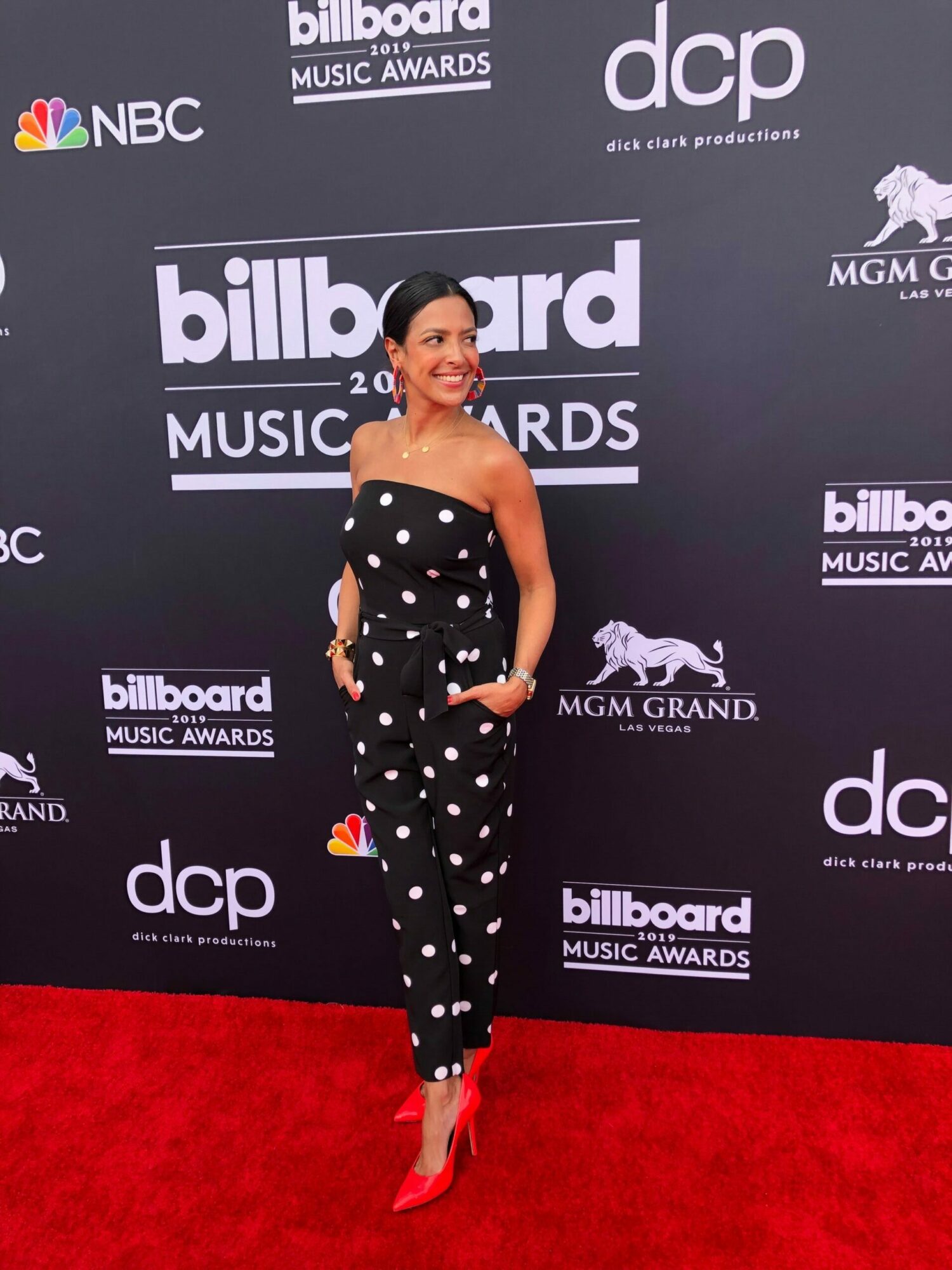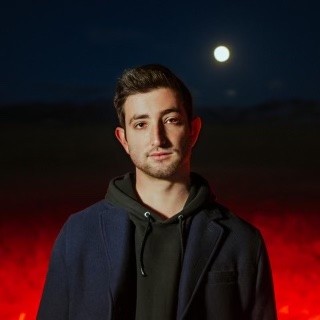 Suggest a Story:
 NashvilleVoyager is built on recommendations from the community; it's how we uncover hidden gems, so if you or someone you know deserves recognition please let us know 
here.