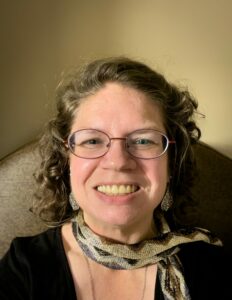 Today we'd like to introduce you to Andrea Denney.
Hi Andrea, thanks for sharing your story with us. To start, maybe you can tell our readers some of your backstories.
I have had many hardships that could have broken me if I was a weaker person. In my childhood home, I was misunderstood and due to bipolar disorder at a young age not really included as part of the family.
I have bounced around from parent to parent, kicked out twice, and at 17 finally moved out on my own. The emotional damage to a person with mental health issues was very daunting to get past.
Then I moved in with my first husband who until I got pregnant with my son was in a decent if not at times happy marriage. Once I got pregnant everything changed.
We lost our home and our jobs, and I had to go on bed rest due to the baby trying to come at 6 months. After my son was born I went through post-partum depression mainly because I no longer felt the love of my husband. In the next year, I was in and out of the hospital for bipolar disorder and put on drugs for depression making my bipolar worse not better.
My husband no longer wanted me either and I felt like I was a true burden to him because I was in and out of the mental hospitals for being treated with the wrong meds. Finally, I got the right diagnosis and was able to get a bit clearer in my head.
Once that happened I noticed just how emotionally abusive he and his mother was to me and I had to put a stop to it. He had turned to drugs again and I had to get out. I had to save my sanity and not go back to where I was unstable myself. Then on the way home from the hospital after getting the right meds, he said the famous words that killed our marriage: "It's my way or the highway." I got home, repacked my bags and I told him "It was your way or the highway for a long time.
Your way almost leads to my death over and over." I left. He told me he would kill me (and he was unstable enough to do so) if I took my son. I don't know if you have ever truly seen an evil person but they are out there and they are dangerous. My ex was one of them. I truly feared for my life and had nowhere to go but a cheap hotel room my dad was running at a local motel and I drove away as fast as I could.
I was hunted by him and I could not leave my hotel room unassisted due to he would stay across the street with a gun and the liquor store owner there would call my dad and tell him that he was out there with a gun pointed at my hotel room door. That's all that kept me safe.
A year later after trying to get a divorce, he refused to do, we both moved on married but separated. Then he stole our son whom I was seeing at his grandmother's while he was working as she babysat him. She was nice enough not to let him or his mother know when I came around. Then my son was moved in with my ex's mother.
She was a basket case and I tried to get my son but the law would not do anything because my ex's mother and grandmother said my son was put with them by the state. I had to prove otherwise. By the time the state got back with me, my ex stole my son and more or less taken off to other regions. I didn't know if he was safe or otherwise for 6 more years.
TN told me they had no child stealing law and as a married woman I had no rights it was the case of possession is 9/10 of the law. When he got another woman pregnant he decided to divorce me through an ad in the paper and then moved so I could not find him.
I got in touch with the lawyer and he would not tell me where my son was but he said to sign the papers at least you will be a free woman and able to move on without being under the ex's control. So I felt I had no other choice but to at the very least be free of this man.
A few years later I divorced again. This time due to falsehoods he told me and constant arguments and his addiction to marijuana and alcohol.
Then I met the love of my life and things sort of calmed down for me. I found my son, (the ex had the audacity to move back to the city I lived in and not think I would fight for custody) Needless to say after many problems and threats from him, we got full custody no visitation.
By the grace of God believe it or not, once I filed custody papers the ex dropped my son on the doorstep and said he was no longer a part of the family. My son now has many mental health issues due to that man.
Then the brain anomalies hit. It felt and looked like strokes but the doctors said they didn't see any bleeds. I lost the use of my left arm and leg. I slowly got the use of my left arm back but lost the use of my left leg for 12 years and had to be in a wheelchair.
Slowly, I got to where sometimes I could walk, and other times it would leave me bedridden. This went on for 12 years and I got up to 330 lbs due to psych meds and no movement out of the bed. I had fibromyalgia and many other comorbidities and 2 years ago was told I only had about 5 years to live if I didn't get out of bed and lose weight.
2 years ago, I went through gastric bypass surgery and lost 175 lbs, I got off all my heart medication and many other things like the fibro became more manageable. My old pain scale during the 12 years was a 9-10 every day. After the weight loss, it was at a 4-6.
I am now able to walk miles because we found out through the keto diet I have to stick to that sugars cause me inflammation and that was blocking the healing of my left leg. Eating NO sugars for 1 year and very minimal after (about 50 carbs a day total) It is like being a 20-year-old at 43 years old!
I started my own Real Estate Photography and Landscape Photography Business and was working my way through the ticket-to-work program through Social Security to get off social security. I do all this while being the sole caregiver of my husband who has many illnesses himself including dementia and diabetes, heart patient, and many others. He is a very sick man but he has a heart of gold and he is one of the reasons I stay so positive.
He has gone through some of the hardest trials: losing part of his right leg, losing his memory, fighting cancer, and going through 19 surgeries since 2015. Yet he is the most positive, humorous person I know. Only God's grace has gotten him through and it shows in that light that shines out of him.
My story is still ongoing right now. As recently as last week, I got diagnosed with tardive dyskinesia headed towards dystonia by my doctor because an ER doctor gave me Haldol when I am already on an antipsychotic for bipolar 1 disorder mania. Which has made it to where I can no longer do my job in Real Estate Photography. Don't count me out yet though. I am a survivor.
I also do Landscape Photography and sell my prints on my website and in an Etsy store so I am going to rebrand my business and adapt again to doing Landscape Photography and Portrait Photography full-time. It won't bring in as much money at first but it gives me a life-saving outlet for my creativity.
I have a way to connect my camera to my iPad and that way I do not have to look through the eye of the camera by bending down which is something I can no longer do as my neck can no longer bend backward due to a permanent charlie horse in my neck that pulls and twists at odd times creating pain that is a 9-10 on the pain scale. This way I still get to do something with my photography which besides my faith and my husband is my reason for living.
Hopefully creating some kind of income even if it is just here and there. Hopefully, it's enough to get off social security but if not that is fine. I did my best and I am proud of how far I got. Now, I have tardive dyskinesia dystonia and I am making the best of it. Not giving up or giving in.
I refuse to let it beat me. I will find a way to get through it, above it, or around it, and live the best life possible with it. Hence, Rebranding the company to something I CAN do as opposed to getting caught up in what I can't.
I'm sure you wouldn't say it's been obstacle free, but so far would you say the journey has been a fairly smooth road?
First, the toxic people that use to surround me were making my bipolar fire in ways that I could not handle. Then came the ex stealing my child and more/less kidnapping him for 6 years. Then came another husband that was not stable. And after all that, my health has failed me in one trial after another.
Now, this tardive dyskinesia that is headed and feels more like dystonia with the twisting motions that come with it was brought on by an ER doctor that was negligent in paying attention to my wants and needs when I brought in a copy of my med list and it showed I was taking an antipsychotic for my bipolar 1 mania, after telling him I didn't want "his cocktail" for my migraine.
Bringing on possible permanent damage to my muscles in my neck, back, and jaw. Now I can no longer do my job as a Real Estate Photographer due to the fact that bending my neck in the ways I have to will make the pain scale jump so high that I pass out.
Thanks – so what else should our readers know about Andrea B Denney Studios?
We started out as a Real Estate Photography Company that was based on loving our clients. I know that sounds weird to some, especially in this day and age but we don't just put customer service first.
We live it in a way that we try to take the blessings that I have been given, getting my son back, finding true love, getting my health back and so many others to give back to the community in ways I can. I was given the love and adoration of photography at a time I was bedridden and couldn't do anything but using my mind so during that downtime I went to college and took classes in computer information systems and photography.
Believe it or not one was not exclusive to the other. As I have built our business it has come in handy in so many ways and saved me tons of money in setup alone! So I took those blessings and give of myself and help in any way I can. Sometimes that is keeping up with our clients on social media and leaving positive comments, other times it is giving them a discount or a freebie depending on the situation.
Soon our genre will be changing to Corporate Headshots, Senior Portraits and Landscape Photography- (which is already being sold on my website and Etsy store), We may even venture into other genres but for now, we are keeping it a bit simpler and growing semi-small steps at a time.
As we rebrand to Andrea B Denney Studios we will be able to get to know our client base better and get to grow with them and hope to do special things for our Seniors in the future that would help them in ways outside of photography but let them know they are valued and important.
I am proud that we build relationships not jobs. We focus on the client, not ourselves and though we have to bring in money to keep the business going it is not our main focus. Our clients and their hardships want and dreams, finding a way to love them in a Christlike way and meet their needs. That is our purpose.
That is why we do all of this. I say "I" because I am the Owner and Head of the company and do the actual Photographs. I say we because the business belongs to not only me but everyone that makes it happen. My loving husband, my editing team, my best friend and neighbor who does a life and business coffee with me every day, everyone that makes it come to what it has been and will grow into.
So keep posted. For now, we are still under the company name ABD Camera Productions as we wait on the state to ok the new name and get it all legal. Then it is to the branding and pricing of our products. We will be offering Corporate Headshots with 5-7 day delivery. Delivery will be faster once I get new vendors, hopefully, before we even re-open. Then the Senior Packages are in bundles and in single-page pricing.
We will also have keepsake boxes for the seniors to take to college with the mementos of their lives at home and Mom and Dad get the prints that come from Prints to Canvas, Metal, and Acrylic Wall hangings of various sizes. Much to come. We are so joyful that we get the privilege to meet these Seniors and their families and watch them as they become Graduates of College or Enter the job force.
Hopefully, remember us when they decide they need their Corporate Headshots for years to come. We hope the love and joy we give to them carry on for years and they spread some of that love to others in the world as they grow into thriving adults themselves.
The Landscapes in my Etsy Store and Landscape Gallery Store on the current website are where my passion for photography started and I will continue to take beautiful photos of the Middle Tennessee Region as I go to various places and find wonders to photograph. This is another avenue that feeds my heart and mind and reminds me of God's glory.
I would not be where I am today without it.
Where do you see things going in the next 5-10 years?
We may add in a few years Female Photography as in Women that want to be photographed in a dreamy nonrealistic way that I will do for those that want beautiful photos that are sort of out of the box.
In 5 years, I see myself being able to make enough to finally support my family and get off of social security. I will reach out to others in the community to see where I can be of service and help in ways my clients will benefit from more and more.
In 10 years, I hope to have my own studio space and to have grown as a photographer, and philanthropist and spread my love of others to so many clients that a piece of that gets out in the world in a trickle effect like a stone thrown in a lake builds ripples that reach far into the lake. That's my hope.
Not the money or how much I make but to bless all those that know me and hope they do the same in some little way to others. Is it possible? Am I dreaming too big? I sure hope not. This world is getting darker and darker. I just want to be a light in that. That's all.
Contact Info: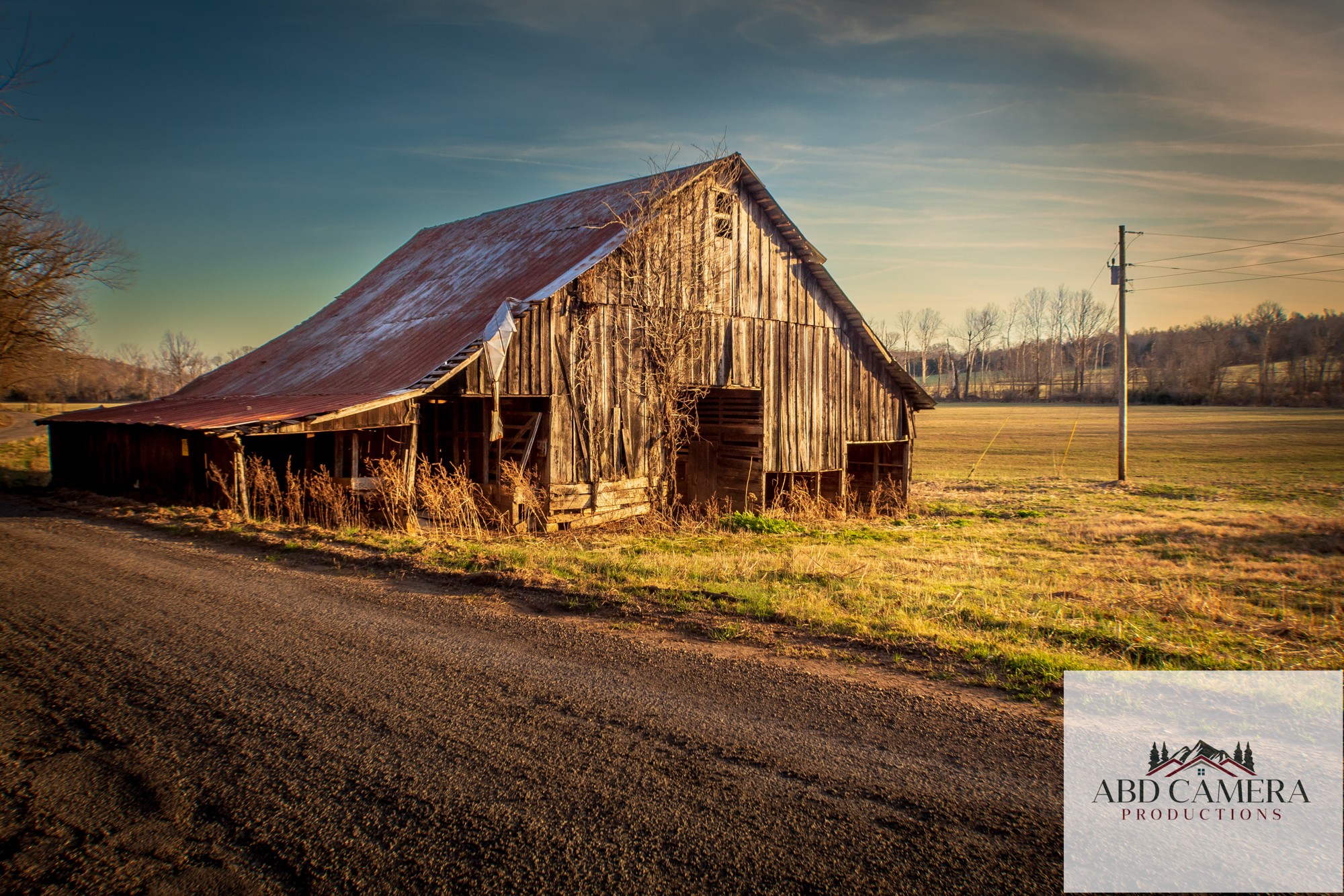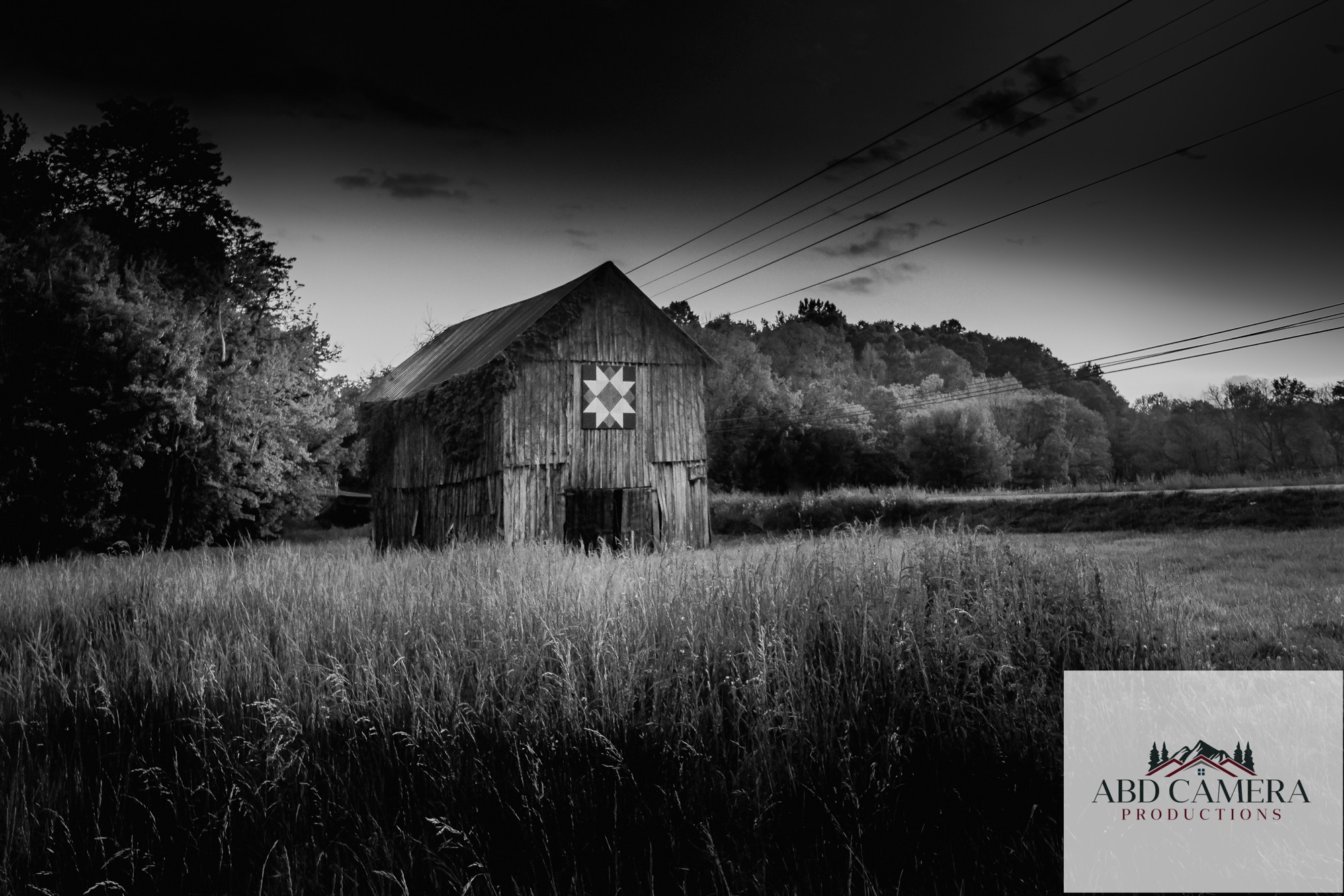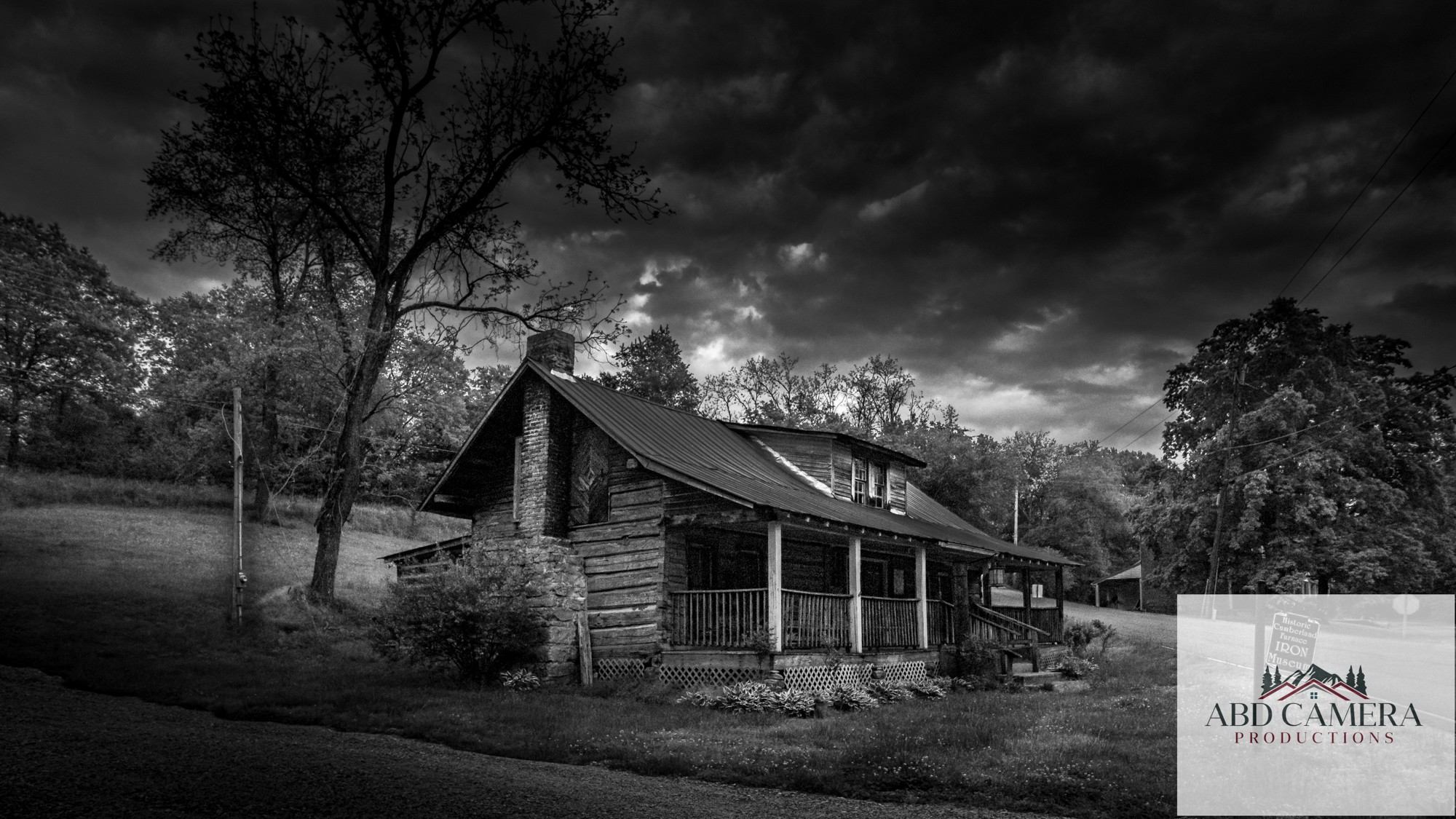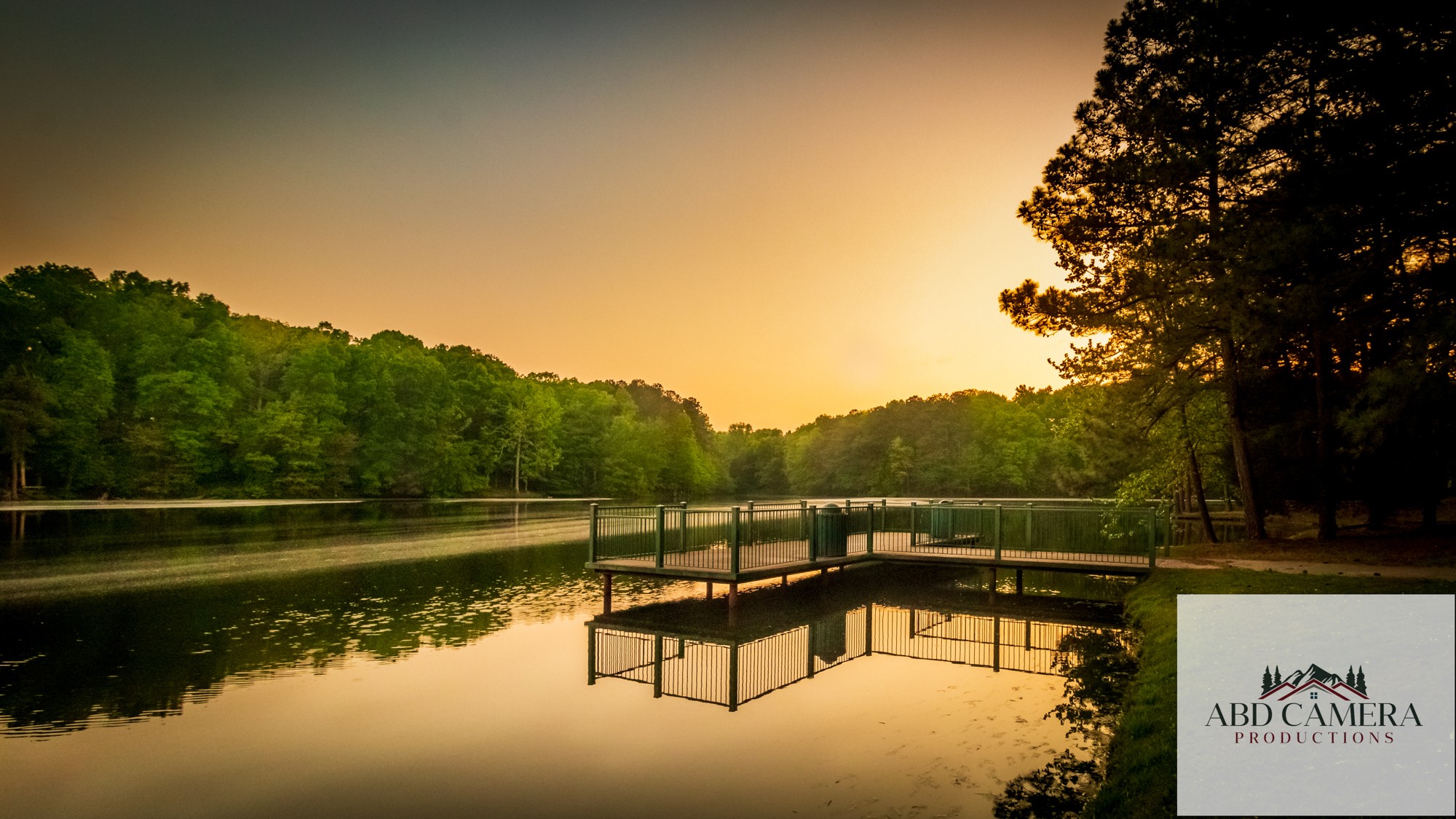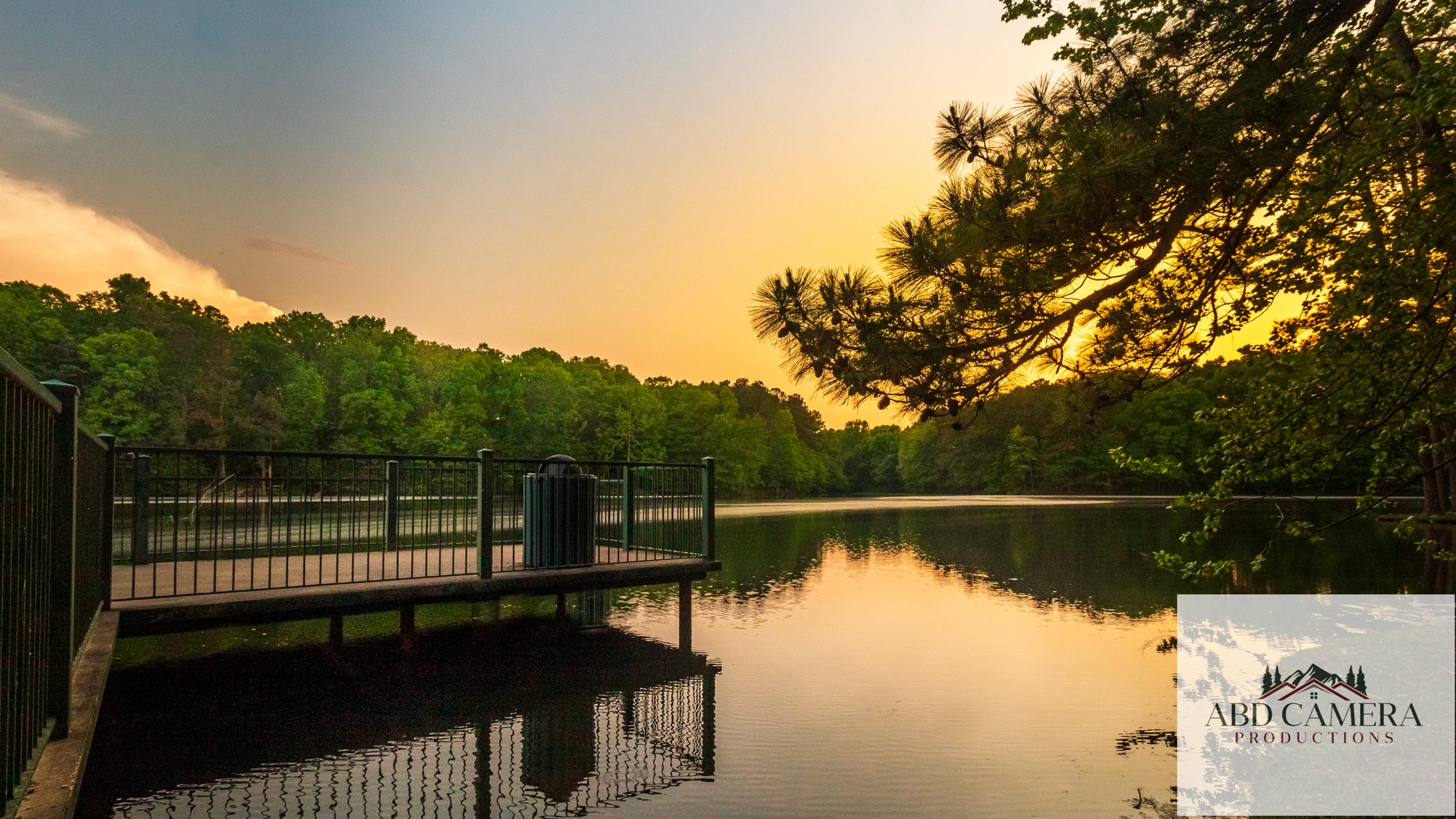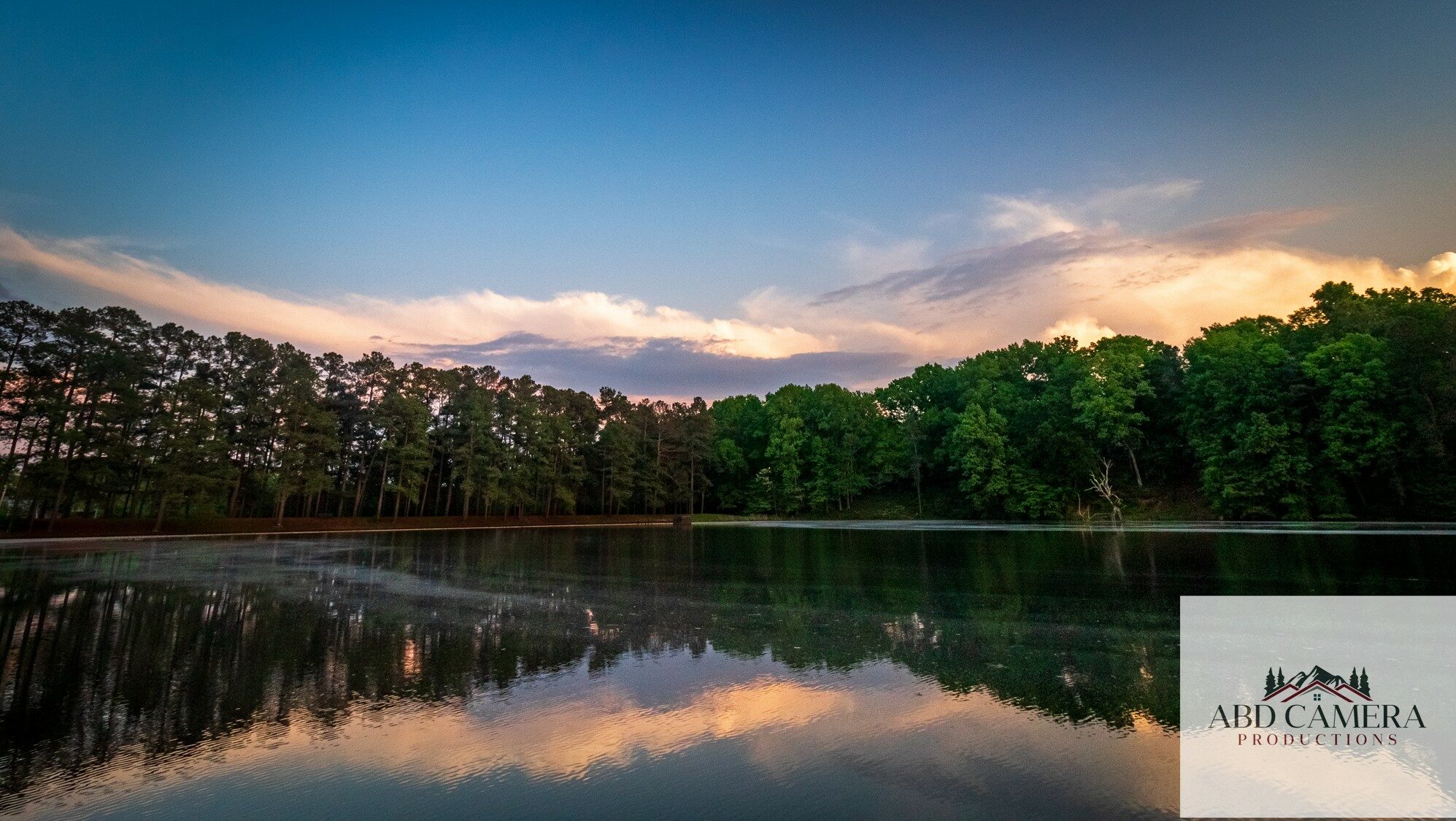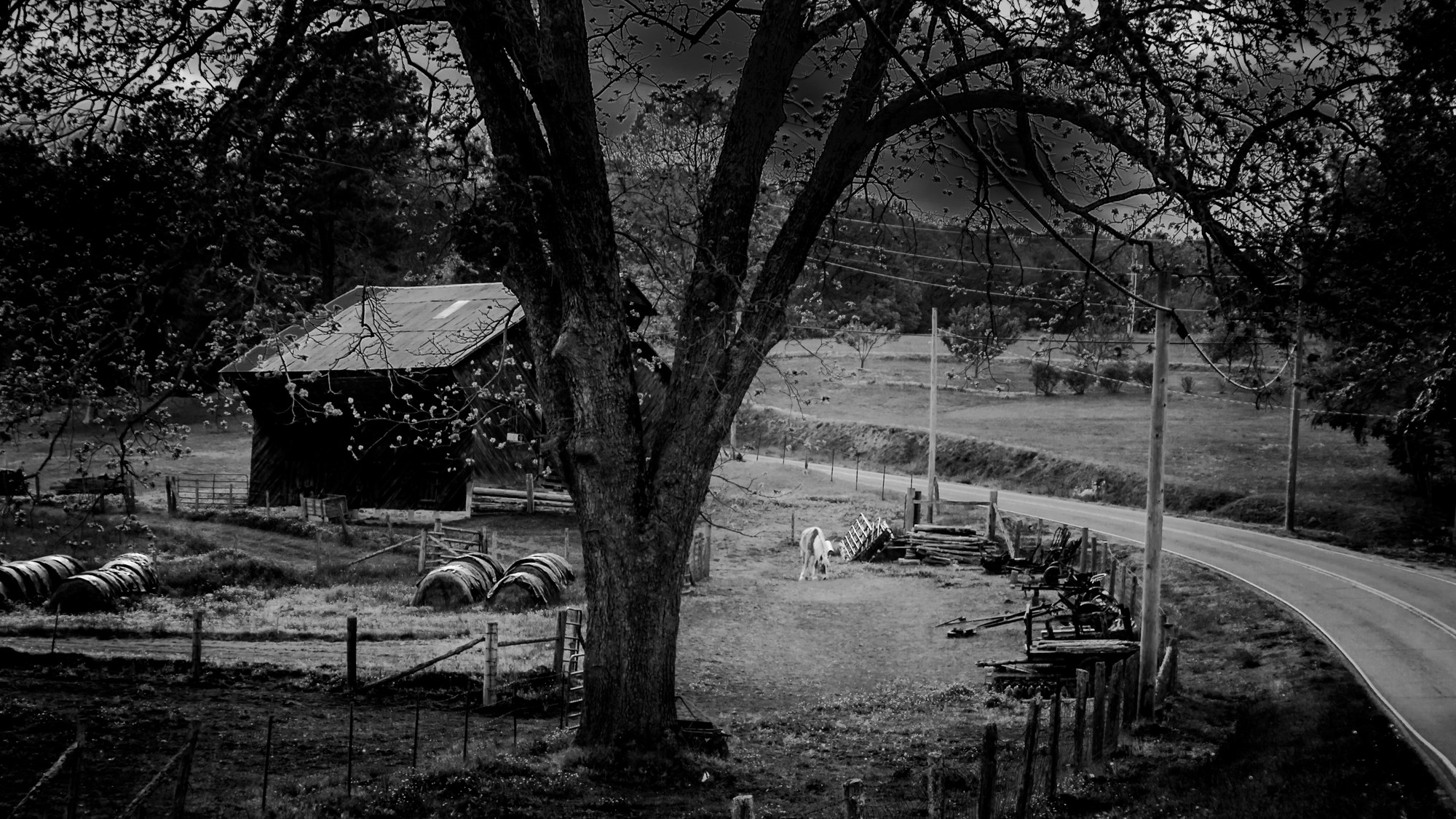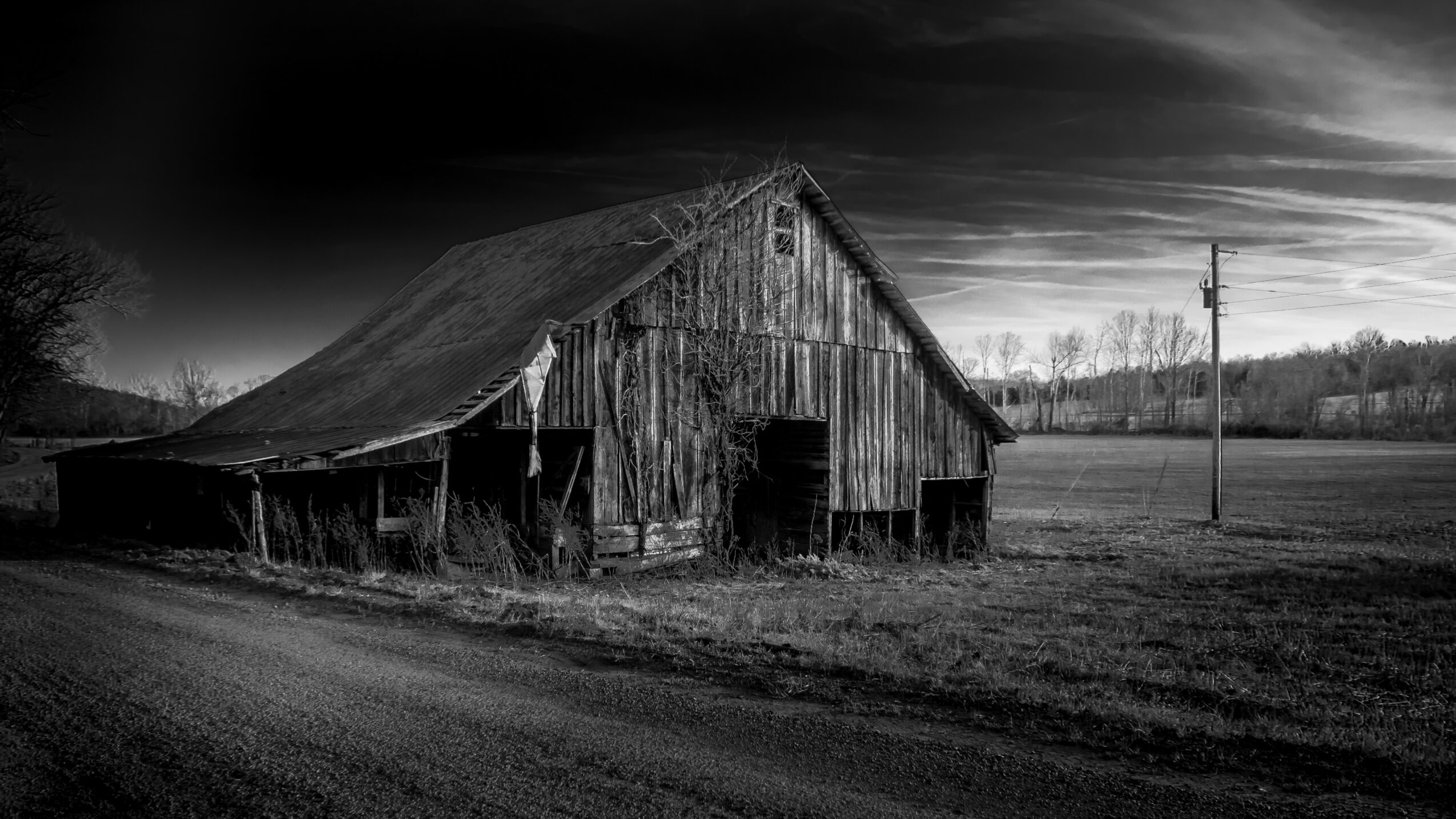 Suggest a Story:
 NashvilleVoyager is built on recommendations from the community; it's how we uncover hidden gems, so if you or someone you know deserves recognition please let us know 
here.