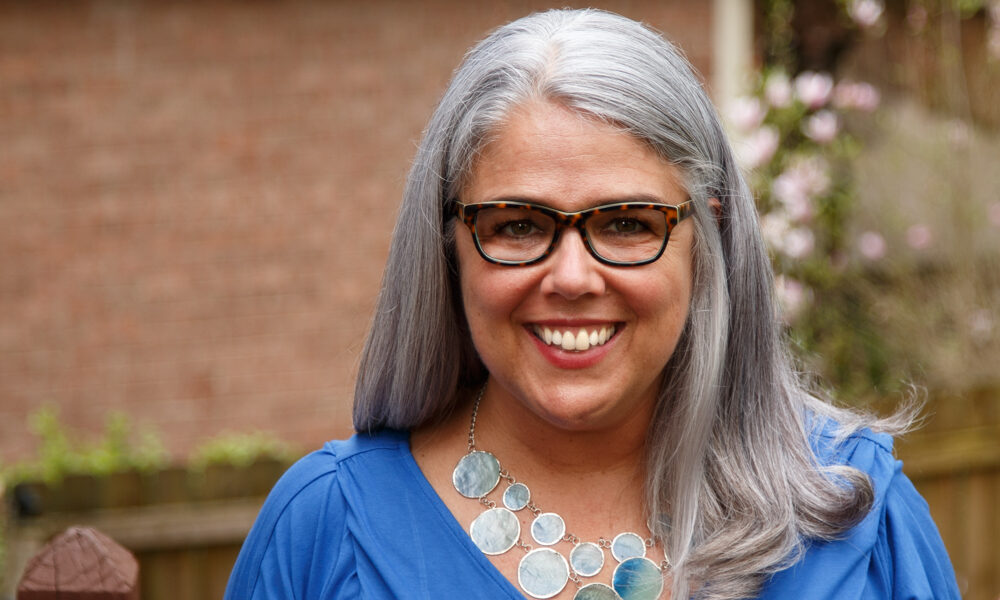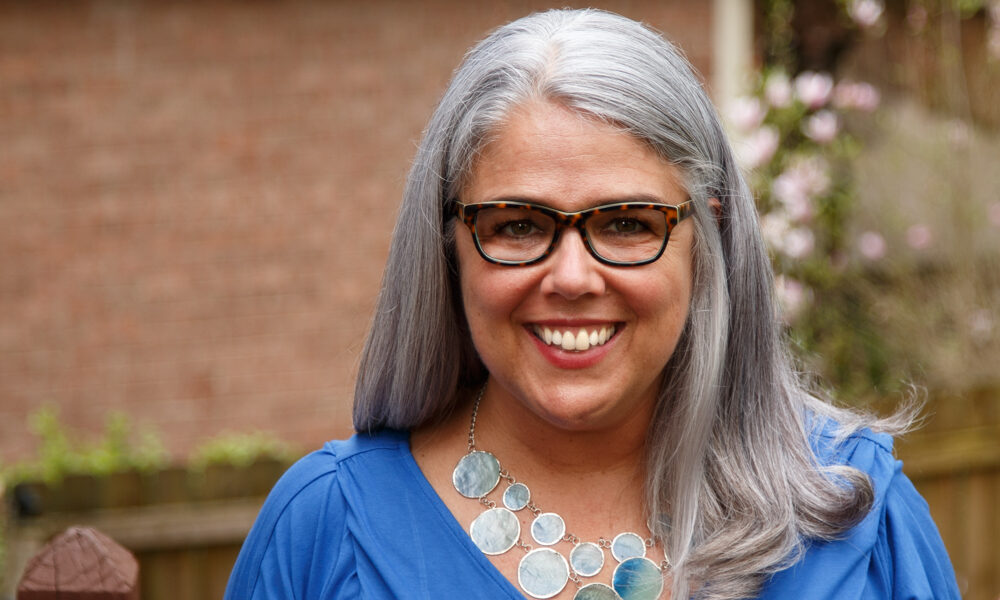 Photo by Chris D. Holland

Today we'd like to introduce you to Diana Sanchez-Vega. 
Diana, we appreciate you taking the time to share your story with us today. Where does your story begin?
I was born and raised bilingual (Spanish/English) and bicultural in Buenos Aires, capital city of Argentina. From ages 2 to 5, I attended full-time (9 to 5) an English immersion kindergarten (like a school for little people, with full-time academic components and activities), where I acquired my English language. Then, I attended a bilingual British school for 12 years, daily from 8 am to 5 pm, where we would have all our classes in English in the morning (Math, Science, Social Studies, etc.) and all our classes in Spanish in the afternoon. 
Because when I learned to speak, I learned to speak both English and Spanish, I am one of those people who sometimes thinks in English, and sometimes thinks in Spanish. Additionally, as a twice nationally Certified Healthcare Interpreter (verbal translator), ​language is my trade, so I relish in the idea of knowing when some things are better expressed in one language than in the other. For example, the term "printer-friendly" is such an effective, visual, and functional term, that one cannot mistake its meaning. In Spanish, we don't have that term, so we need to find a brief phrase that conveys the same meaning. Conversely, Spanish, given that it is a romance language, offers layers to express love. Both "querer" and "amar" mean 'to love', but "amar" has a connotation of loving deeply. So, context, especially level of interpersonal relationships, define how to express 'to love', and we can leverage the different 'layers of love' that Spanish offers. 
​My foundational ​​15 years of schooling exposed me to instructors and peers from all over the world. So, for me, cross-culturalism has always been a way of life. 
Additionally, my stepfather, who is American and lives in Argentina, married my mom when I was 5 years old, so when interacting with him it would always be in English. Although my stepfather travelled extensively,​ when he was home my parents would regularly entertain both national and international guests. I loved to observe the different ways hosts and guests expressed their views and thoughts, and how connections developed based on the different ways ​people used language.

As I was getting ready to graduate from high school, I was unsure about what I wanted to pursue as a career. Having had several notable roles in plays at school, I seriously considered acting, but eventually decided to pursue international business as it seemed more promising.

Even though I was mostly a good student throughout my school years, I struggled with being able to read productively. It would take me hours to incorporate knowledge from the extensive reading assignments we were given in high school so, when I got to college, I would start classes and drop out because I would fall behind in trying to learn all the material

Colleges and universities in Argentina are all commuter – there are no on-campus living or college dorms. About 80% of college students in Argentina work full time while going to school, as we have no reliable credit system or student loans. Most college students also usually live with their parents, and the "college experience" means very few hours of sleep, a lot of studying and working, and a little fun every now and then, whether you are studying graphic design or medicine. That was my experience as well.

And, I worked a lot. At age 17, I started tutoring English and then added engagements teaching English in middle school, and Introductory Business and Economics in high school. At 24, I married my high school sweetheart and wanted to move away from teaching, so I worked as an administrative assistant for Eastman Chemical (Kodak) Argentina.

However, 2+ years later we got divorced and I needed a change. I was still trying to figure out my career path, so I landed a job as an executive assistant with an international concert promoter in Buenos Aires. Although I worked with that business for just 1.5 years, I saw first-hand how business contracts were negotiated, what accelerating growth looked like, and contributed to grow the business from 2 to 12 employees. I also got to interpret for press conferences and meetings for international artists such as Deep Purple, James Brown, Lisa Stansfield, Alan Parson's Project, and ​Scorpions, among others

Even though I had long work days, I still continued my studies in college, albeit at a start-and-stop rhythm.

Eventually, the unpredictable schedule and politics of the entertainment industry got the best of me, and I started to look for a new position. I found a job as an on-premise account rep for a multinational alcoholic beverage company in Buenos Aires, where my main job was brand awareness of the products that the company sold. My main clientele were trendy bars, pubs, and discos, in the night districts in the center of Buenos Aires. In Argentina, discos do not open till past midnight, so I would often have business meetings at 2 AM because that is when the owners/managers are on-site. In this position, I honed my skills at sales development and acquired some very much ​needed street smarts thanks to Fernando, my awesome boss at the time.
In September 1998, through my stepfather's musician cousin who was touring in Argentina with the Backstreet Boys, I met my second husband, Chris, who is American, and was doing sound for the band. We dated long distance as I was finalizing my college studies and, after I graduated with my bachelor's degree, I moved to the US in December of 1999, and lived in Atlanta, GA, for 2 years. 
Back then, I truly believed that the transition to the US would be easy. I had travelled here multiple times, visited with American extended family in a variety of cities, had interacted regularly with American expats in Argentina, and I spoke the language. However, unbeknownst to me, I was embarking in a true process of acculturation that would change my life.

Three months after arriving to Atlanta, I was hired for a job at the Consulate of Argentina in Atlanta, where I served as a Community Liaison. In that position, I was exposed to protocols and procedures ​involved in processing ​all kinds of documentation – such as visas, passports, and international gun permits. In this job, I ​experienced biculturalism from "the other side" – as an immigrant rather than as a member of a host country.

When we moved to Nashville in 2001, Nashville was not very diverse. It took me a while to figure out where "I fit" in this southern city, so for more than 12 years I did a lot of volunteer work and engaged with those around me in a way that involved a more genuine connection. I sat on a myriad of nonprofit boards and committees, wrote a guest column on immigrant education for a local Spanish newspaper, and participated of events that fostered intercultural connections. 
Among those endeavors, in 2003, I founded an arts nonprofit called Tango Nashville, which I ran as a volunteer for 7 years. The organization grew organically and it became very popular locally, as locals and newcomers connected through the art and culture of the Argentine Tango. I did everything except dance and teach the Argentine tango: all production for live events and classes; hiring of dancers, musicians, and production staff; daily operations and financials; grant applications; speaking engagements; board of directors' recruitment and coordination; scheduling and running board meetings; community outreach, and media appearances and presentations. 
I usually "worked" a 50-to-60-hour week, but it was volunteer work that energized me, as I felt it was a way for me to 'fit' and share a bit of my Argentina in Nashville. I was known as "The Tango Lady", a nickname I regularly used when establishing new connections. I learned all the ins and outs of operating a nonprofit: the good, the bad, the beautiful, and the ugly. I built a lot of long-lasting community relations and was honored with Nashville Business Journal's 2007 Women of Influence Award for Nonprofit Leadership.

In addition to my work with Tango Nashville, I took on-camera acting classes, and periodically booked work in commercials, voiceovers, educational videos, and the occasional movie/TV show cameo. I also participated in multiple community theatre plays. I learned how to apply and detect nuance in my communication, and how to adjust my communication styles between camera and stage – and how this adjustment impacts message reception

"On the side", I also engaged in 'paid' work as a Spanish tutor, as support for two advertising sales teams at The Tennessean newspaper, as a standardized patient for a university medical school, and as an interpreter. I incorporated my business (initially called: Hispanic Link Consulting) and offered cross-cultural consulting, and related services, such as bilingual staff recruitment, interpretation, translations, and Spanish language lessons

Slowly, my work as interpreter started taking over and, by the time I decided to move on from Tango Nashville in 2010, most of my revenue was coming from interpreting. I took an introductory workshop about court interpreting but quickly decided that it was not a setting I would enjoy.

So, a year later I found a training to become a healthcare interpreter. Once I finished the training, I registered with a couple of interpreting agencies. I estimate that in the Nashville area, about 95% of interpreting work in healthcare is on a freelance basis. Nationwide, I estimate this percentage is 85%​ to 90%. These "interpreting agencies" (there are hundreds of them throughout the US) act as ​the middle person between organizations that need interpreters – such as hospitals, schools, community center, hotels, etc. -, and freelance interpreters who provide these services.

The more I focused on interpreting, the more I enjoyed it, so I decided to become nationally certified as a healthcare interpreter, and I currently hold both available national certifications in healthcare interpreting.

​Although my language skills have always been my main competitive advantage, interpreting has been the most rewarding career I have ever had. I interpret in all kinds of settings except court, with my main focus being healthcare and education interpreting. I feel interpreting brings me full circle with who I am, and 'what I am made of'. It allows me to integrate components of language, cross-culturalism, facilitation, and yes, acting, while I serve others. It invites me to 'live in the hyphen' (in-between two parties, two cultures, two languages) with ease, and navigate that space with pride and commitment. Like in all communication, when there is rapport and dialogue flows, all involved benefit and prosper in their goals to brighten their connection.
Those hiring me noticed that I kept getting requested as the interpreter of choice, and they would send other interpreters to shadow me. Shortly after, I was asked to start teaching interpreting techniques to bilingual staff who would act as dual role, that is, who, as part of their job, would act as ad hoc interpreters. Teaching came back to my life in this unexpected way, and I welcomed the opportunity to empower others to put ​to great use their amazing language skills and brighten their connections.

In 2015, I got divorced from my second husband, and, once again, I needed a change. I had always wanted to experience living in the west coast, by the ocean (I find water very energizing), and I also thought that I might give acting a last fair shot. So, I moved to the Los Angeles area. I believed, yet again, ​that settling into my new surroundings would be pretty straightforward, that engaging with what is a very diverse population in California should be smooth and organic.

Well, I was wrong. The unique sense of community that Nashville offers was hard to find. The opportunities to connect with others who truly care, even in the field of healthcare interpreting, were rare. I worked as a staff interpreter at a children's hospital and learned a lot about working with trauma in the emergency department, and interpreting for "end-of-life and withdrawal" scenarios, in situations when the decision is made to disconnect a patient from life support

I recall interpreting for a case of a 2-month-old child who was brain dead. This tiny being was surrounded by about 25 people – friends, family, and spiritual representatives – who chanted in crescendo with the hopes that the child would wake up, as I interpreted the statements from the medical staff describing the end-of-life process, and the specific steps that they were executing. As I was leaving the room, I was humbled by the thought that what we do, as healthcare interpreters, truly contributes to language equity and justice.

After close to a year at that hospital, a couple of freelance opportunities came along, and I decided it was time to fully embrace self-employment. I learned that, because I am very driven when it comes to work, my best option is to be my own boss. I enjoy both the responsibility and the accountability, and the freedom to choose and build what I believe can create health, wellbeing, and prosperity for those around me

As I was doing research for a client's project, I came across a Master's degree program that piqued my interest, so I decided to go to grad school. Although it was really not good timing financially, I felt a calling. I felt that it was imperative that I pursue this next step, that I had to make my move to the west coast worth my while.

Juggling ​​full-time self-employment work, bills, and grad school was no easy feat, and I started to think about moving back to Nashville. The truth is, when I lived in L.A., I missed Nashville more than I missed Buenos Aires when I moved to the US. Because Nashville has a way of latching on to you and not letting you go. The Nashville community – at least the community I know – allows for belonging to grow at your pace. It generates opportunities for unexpected, bright connections among its eclectic array of residents, opening up paths of dialogue that are both easy and difficult, but always worthwhile. 
And I missed all that. The work and life opportunities I so wished would transpire in the west coast, never did. So, after close to 2.5 years in L.A. I gave away or sold everything that didn't fit in my little red sedan, packed it to the rim, and drove 2,000+ miles back to Nashville

Once here, I had to start again, as I had closed up shop when I had moved to California. I knew that, besides interpreting, I wanted to continue teaching interpreting, and I knew Nashville needed all that I had learned in a more established diverse community like L.A. I had also noticed that, in the field of healthcare and education interpreting, there was a large variance in skills training for both bilingual individuals who want to pursue interpreting as their career, and those who just want to maximize the use of their bilingual skills in their current or potential new job

My US legal last name is Holland (from my 2nd ex-husband). During my acting days, I would oftentimes be asked if I was truly Latino because my last name was not Latino. Being that I am a pretty proactive gal, over 4 months I explored and researched options for a "Latino-sounding" last name, and came up with 'Sanchez-Vega'. So, once I was back in Nashville, I rebranded my business as Sanchez-Vega Communications and started offering interpreter training in September of 2019. I also continued to offer interpretation, translation, consulting, and Spanish voiceover services.
In October 2021, I was honored to receive the 'Spirit in Entrepreneurship' Award from the Nashville Area Hispanic Chamber of Commerce

Training bilingual/multilingual individuals to be interpreters is a large part of my business. My trainings include a career coaching session for those who get a training average grade of 75% or higher. Throughout the first 2 years of delivering these trainings, I kept hearing stories that resonated with my experience as a bilingual individual: that the true value of bilingualism is not monetized in the US.
I believe that, from a communication standpoint, a fully bilingual individual equates to someone who has a Ph.D. in a specific field/area. They are able to navigate back and forth from one language to the other and back without hesitation, and with the same skill as anyone who doesn't have to stop to think about something they dominate, because it is part of who they are – like a gymnast doing a backflip. They possess a skill that takes decades to learn and master.

According to 2020 data from the US Bureau of Labor Statistics (https://www.bls.gov/careeroutlook/2021/data-on-display/education-pays.htm), the pay differential between someone who has a 4-year degree and someone who has a Ph.D. is 20+%. However, according to this study (https://direct.mit.edu/rest/article-abstract/87/3/523/57561/Listening-to-What-the-World-Says-Bilingualism-and?redirectedFrom=fulltext) wage differentials for bilingual individuals with a college degree (in any discipline) are between 2% and 3% – 10 times lower.

Interestingly, for decades, online information and research related to the benefit of hiring bilingual individuals has stated that there isn't, in fact, much of a benefit. Only in recent years has reliable research come out stating the multiple benefits for organizations – whether nonprofit or for-profit – of hiring bilingual individuals. Why, otherwise, would automated translators such as Google Translate or the thousands of translator apps be so popular

According to this 2017 report from the New American Economy (http://www.newamericaneconomy.org/wp-content/uploads/2017/03/NAE_Bilingual_V6.pdf), "demand for bilingual workers more than doubled in 5 years". Evidently, language skills are of great value to the American economy. Why, then, are they not monetized even close to what they should be?
This question sparked a need in me to do something about it and, this month (April 2022) I am launching a new initiative called "Monetize Bilingualism". This 4-week (10-hour) career coaching boot camp trains bilinguals and multilinguals to leverage their language skills in the workplace, whether they are applying for a new job, they want to negotiate a promotion, or change careers and work for organizations that truly value what they bring to the table.

This offering is in addition to the 1-on-1 career coaching services, language proficiency assessments for bilingual/multilingual individuals, and language equity consulting for HR departments that my business currently provides. 
Empowering bilingual/multilingual individuals and those who hire them to monetize the true value of their language skills is a win-win for all involved: it tells employees they are valued for skills that take decades to master, and it positively impacts an organization's bottom line by reducing HR costs and lowering human capital turnover.
The 'Monetize Bilingualism' initiative makes me feel more empowered and excited about my life, and that of my fellow bilingual peers, than ever before.

Finally, and in hindsight, although my acculturation process forced me to evaluate my true identity and approach to life, and had its very dark and very bright moments, it has been an enlightening and unbelievably empowering journey, and I am eternally grateful for it.
I'm sure you wouldn't say it's been obstacle-free, but so far would you say the journey has been a fairly smooth road?
Like for most entrepreneurs and business owners, it has not been a smooth road. When you are creating something new, and don't have a roadmap, grit and persistence is what you must rely on.
Moving to the west coast in 2015 was a leap of faith that did not pan out as I had expected, and I returned with plenty of debt to my name and having to start back from square one.
When I launched my interpreter trainings in September of 2019, all I had in my bank account were 86 cents. My bills were paid for a full month, but I didn't know if these trainings would take off. I was aiming to fill a class of 8 participants. One week before the first day of training, I only had one training participant registered. So, I hustled and talked to everyone I knew about the trainings. During the following week, I registered 19 new training participants and had to open a new class to accommodate the additional registrants.
I have chosen to focus on​ healthcare and education because these fields are very complex and highly regulated. When individuals engage with organizations in these fields there is also an acculturation process that takes place, whether those folks are English speakers or not. But I have found that, for the most part, the systems that are in place to assist with navigating the complexities of these worlds are counterintuitive and counterproductive. They are user-"unfriendly" and seem to be resistant to interacting with those who are not fully immersed in them.
In multiple healthcare and K-12 schools in Nashville and in Middle Tennessee, language equity is not even on their radar, even though it should be if they are receiving any kind of federal funding. Providing language assistance to LEP (limited English proficient) individuals in any organization receiving federal funding is required by federal law (Civil Rights Act, Executive Order 13166, Affordable Care Act, FERPA, IDEA, etc.).
In those places where there is a system, it seems to have been put in place as an afterthought and it is quite dysfunctional, creating double-booking of interpreters, forgotten cancellations, and unnecessarily high costs. I have struggled to engage administrators in these settings to assist in bringing a tried-and-true solution. Getting to them seems to require "an act of congress" and, the times I do connect, they seem burned out, uninterested in this huge need and lack of compliance, and not really open to addressing language equity.
The good news is that at the individual level, I have been able to engage bilinguals and multilinguals nationwide, and awaken their desire to have their skills valued through monetization in the workplace.
Also, I come from a line of pioneer, persistent, women. Their drive gave me the nerve to branch out on my own and have my own business: 
– My paternal grandmother was the first female Customs Agent in Argentina. She was told that, as a woman, she should not work in customs, as that was a job "strictly for men". She questioned the status quo and was able to break that glass ceiling, paving the way for others to do the same

– In the '80s, my mother set up a dating agency (this, of course, was way before any online dating existed). She wanted to help middle to upper-class Argentinians find a lifelong partner. One of the conservative newspapers in Buenos Aires rejected her request to place an ad in their paper. For one month she wrote letters to the editor and ad manager asking for a reasonable explanation for the denial. When she got no response, she showed up at the paper and asked to talk to the ad manager in person. After explaining to him, as she had in her letters, that her business was legitimate, they approved her ad and placed it in the paper.

Great, so let's talk business. Can you tell our readers more about what you do and what you think sets you apart from others?
Sanchez-Vega Communications, LLC, empowers bilingual and multilingual individuals to monetize the true value of their language ​skills. We provide customized career coaching services, deliver comprehensive interpreter trainings, and partner with organizations that invest in bilingual and multilingual human resources to positively impact their bottom line. Our services include: interpretation, translation, multilingual audio prompts and voiceovers, bilingual/multilingual staff training, language proficiency assessments, and educational speaking engagements.

What sets my business apart from others is that:
1) My focus is empowerment. I do that through training, career coaching, and mentoring. Most businesses who offer interpreter training either provide it as a self-paced (little to no human interaction) training or offer just the training with no broader purpose in mind.
2) My business provides language coaches for languages other than Spanish, such as Arabic, French, Mandarin, Cantonese, Russian, etc. Language coaches are key for all role-play and practice sessions. We provide these language coaches at no additional charge to the training participant.
 3) We are a one-stop shop for both organizations and individuals, by providing bilingual services across a continuum (interpretation, translation, bilingual staff training, career coaching, etc.)
I am most proud of having identified the missing link – acculturation – for bilinguals/multilinguals to be successful in the workplace, and to also being able to teach it. It is the process of acculturation that dials up the brightness in the connections both internally for a bilingual/multilingual individual, and externally when interacting with others. 
Our 'Monetize Bilingualism' Career Coaching Boot Camp starts April 19th ​and runs for 4 weeks, via Zoom, on Tuesdays from 6:30 to 9:00 PM Central Standard Time. Details at: https://www.sanchez-vega.net/career-coaching 
For information about all the services we offer please visit: https://www.sanchez-vega.net/services 
Before we let you go, we've got to ask if you have any advice for those who are just starting out?
Persistence pays off. It always does. Find a way. Making changes or stepping back from a project/business situation, doesn't mean you are giving up, that you are quitting. It possibly means, for example, that you need to "stop and smell the roses", to figure out the best way to meet your client's demand, or to reset a process to make it more effective. Regardless, it is always worth it. Because, at the end of the day, you won't know if something works until you try it – and then fix it.

Contact Info: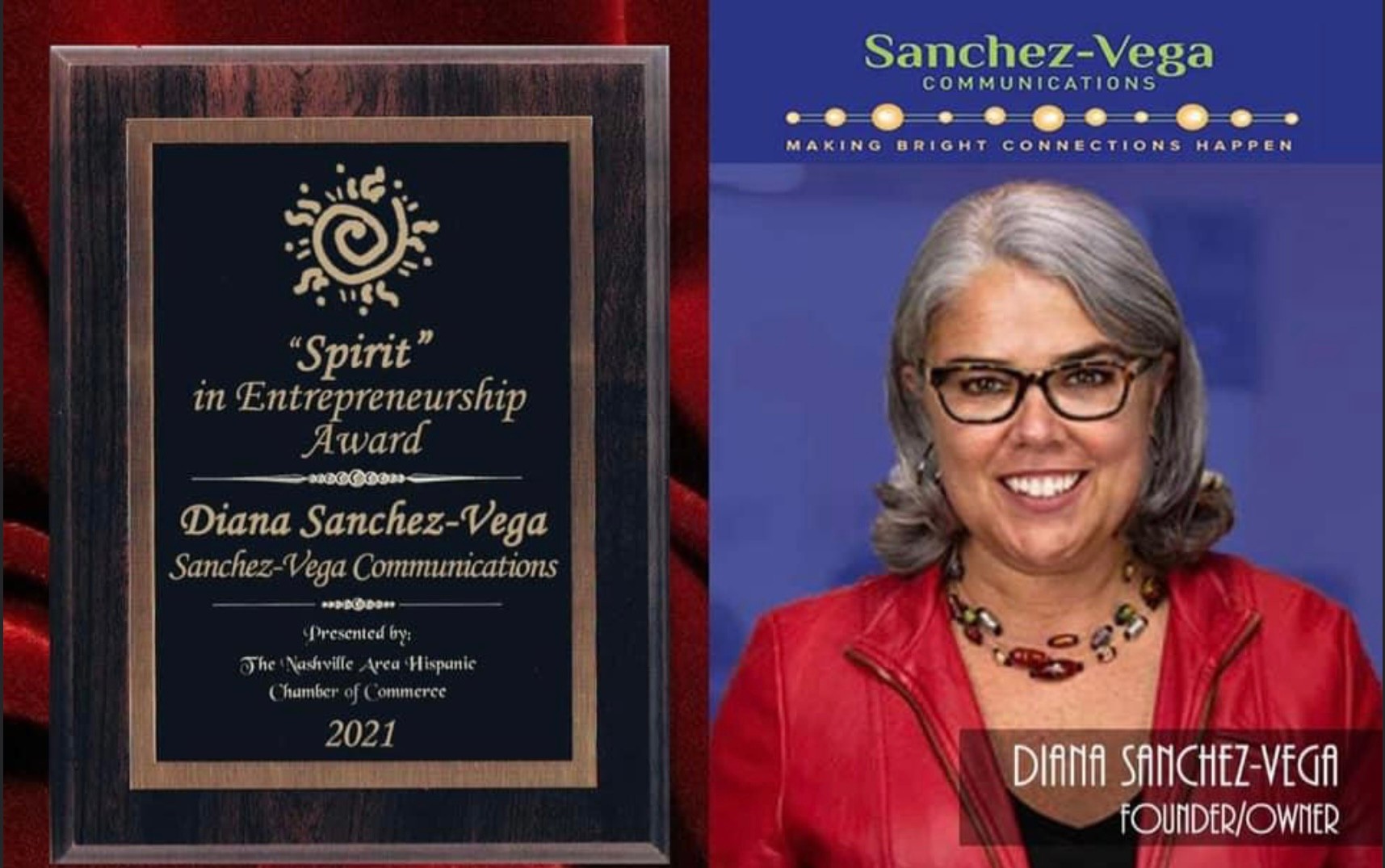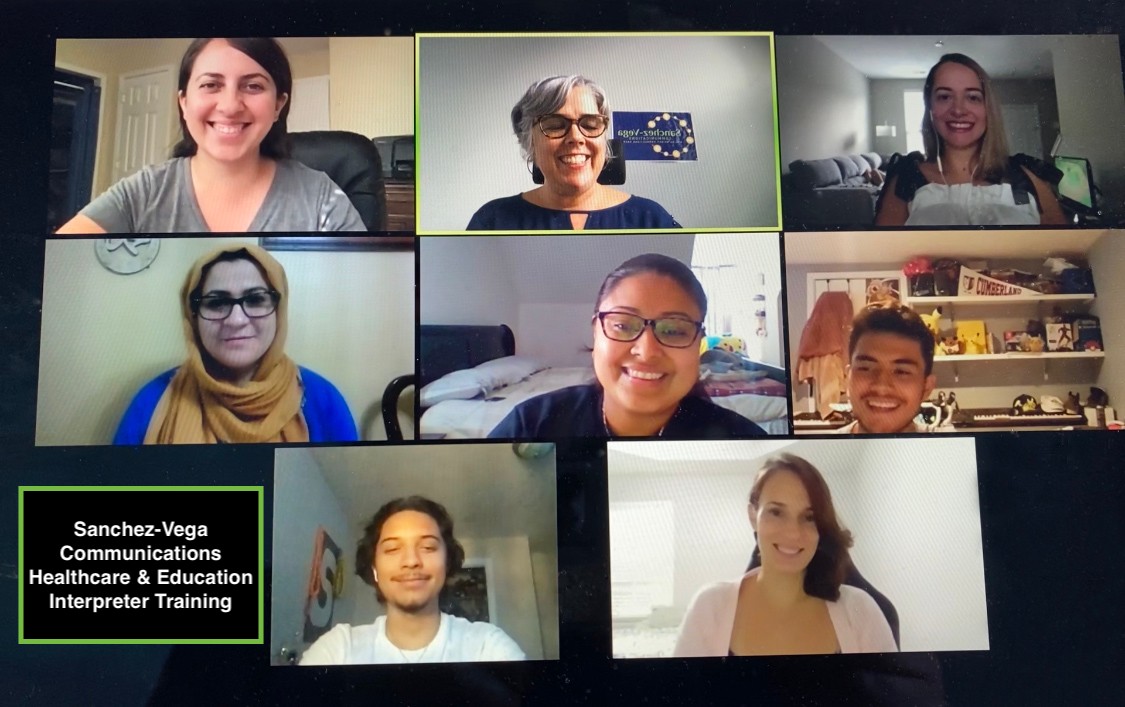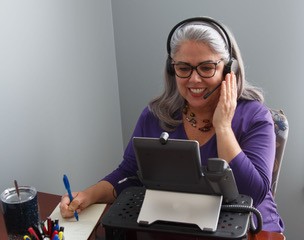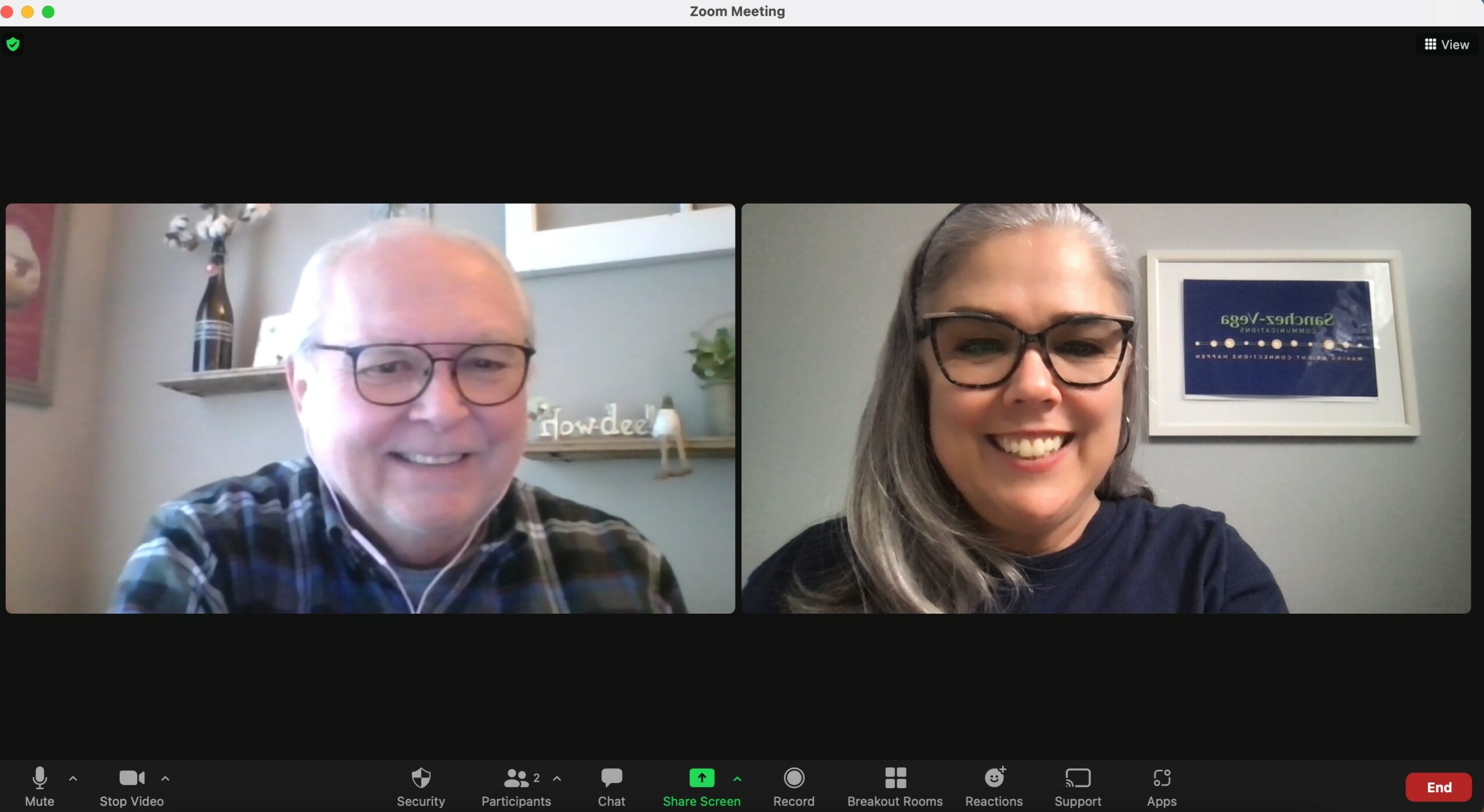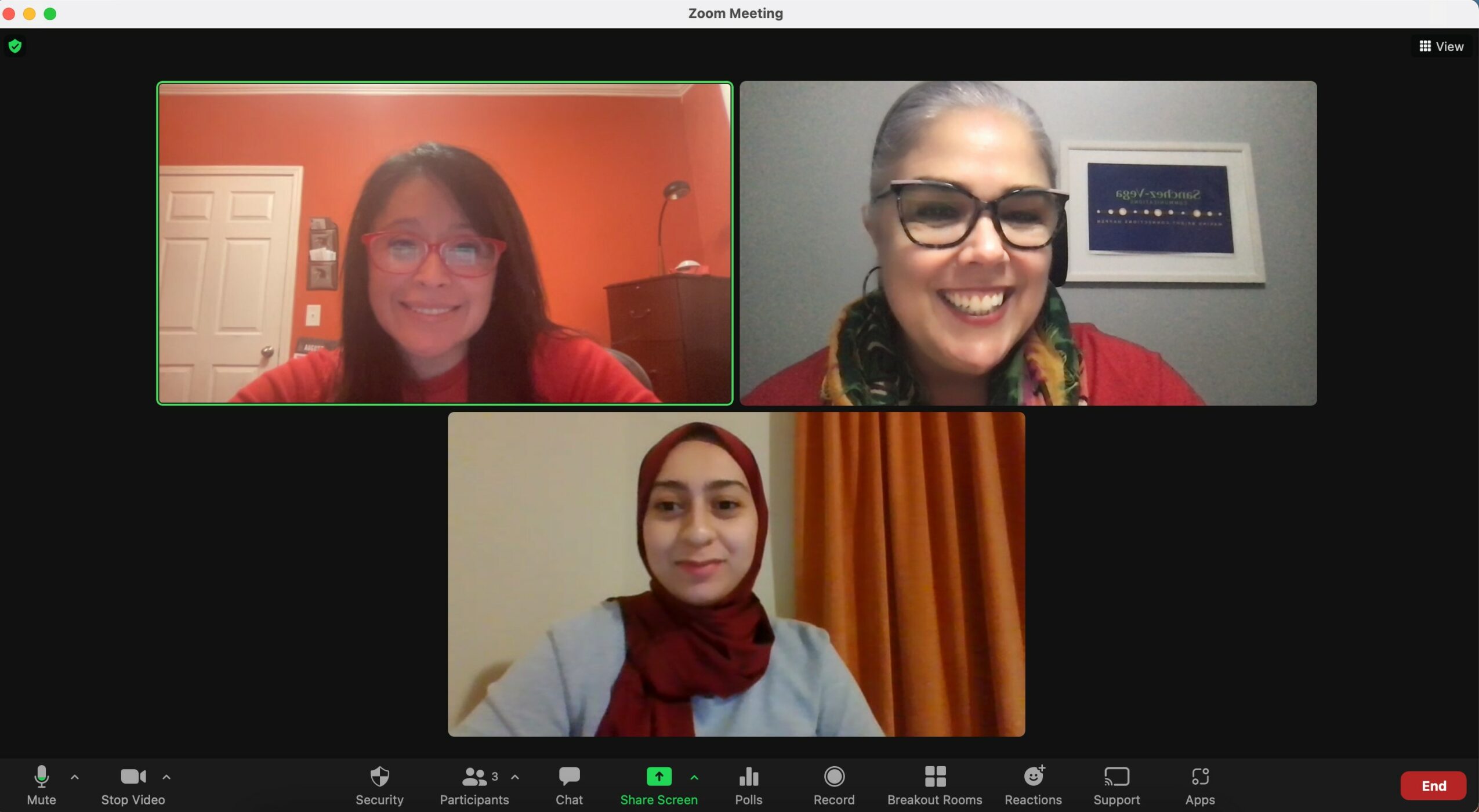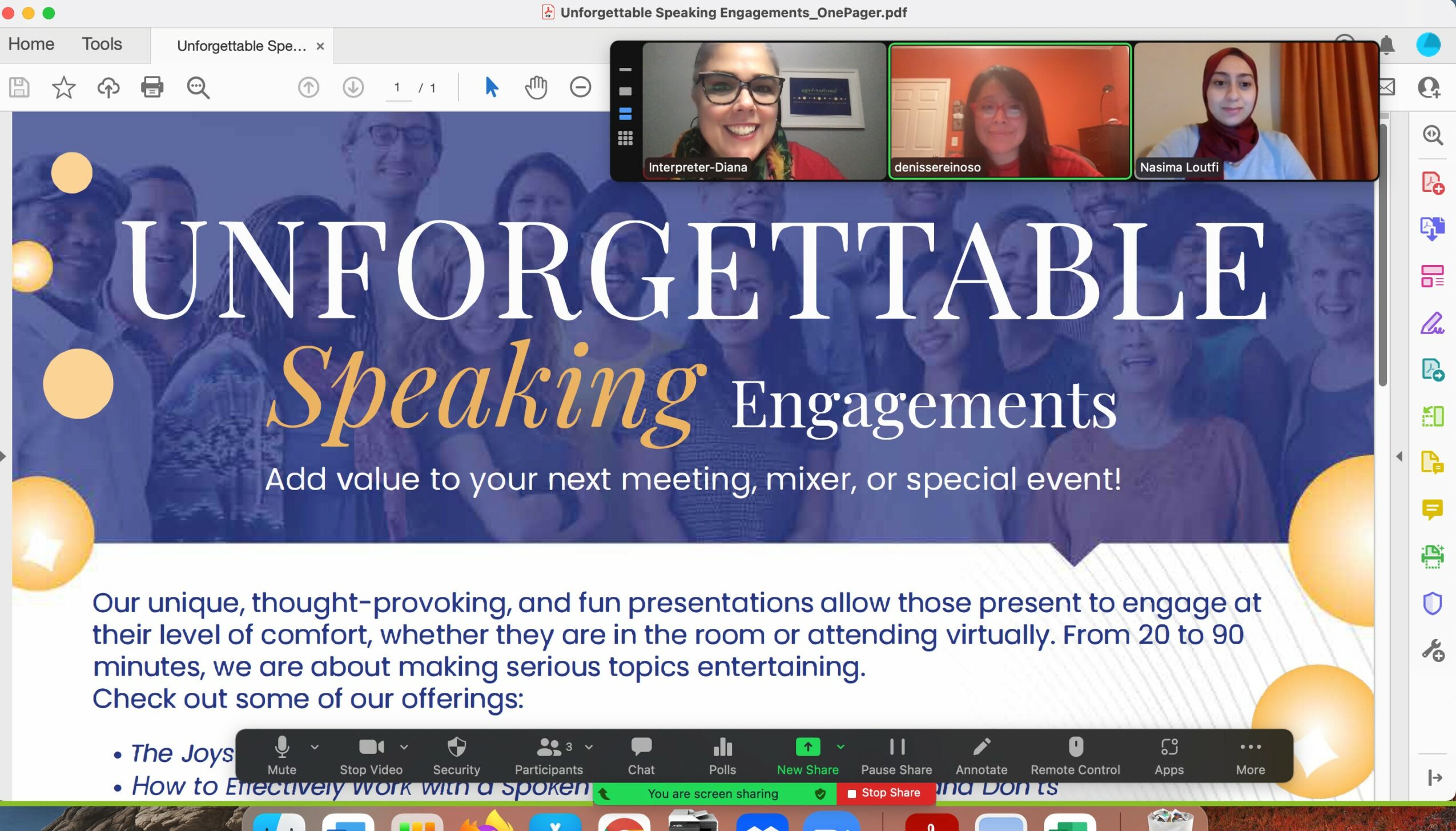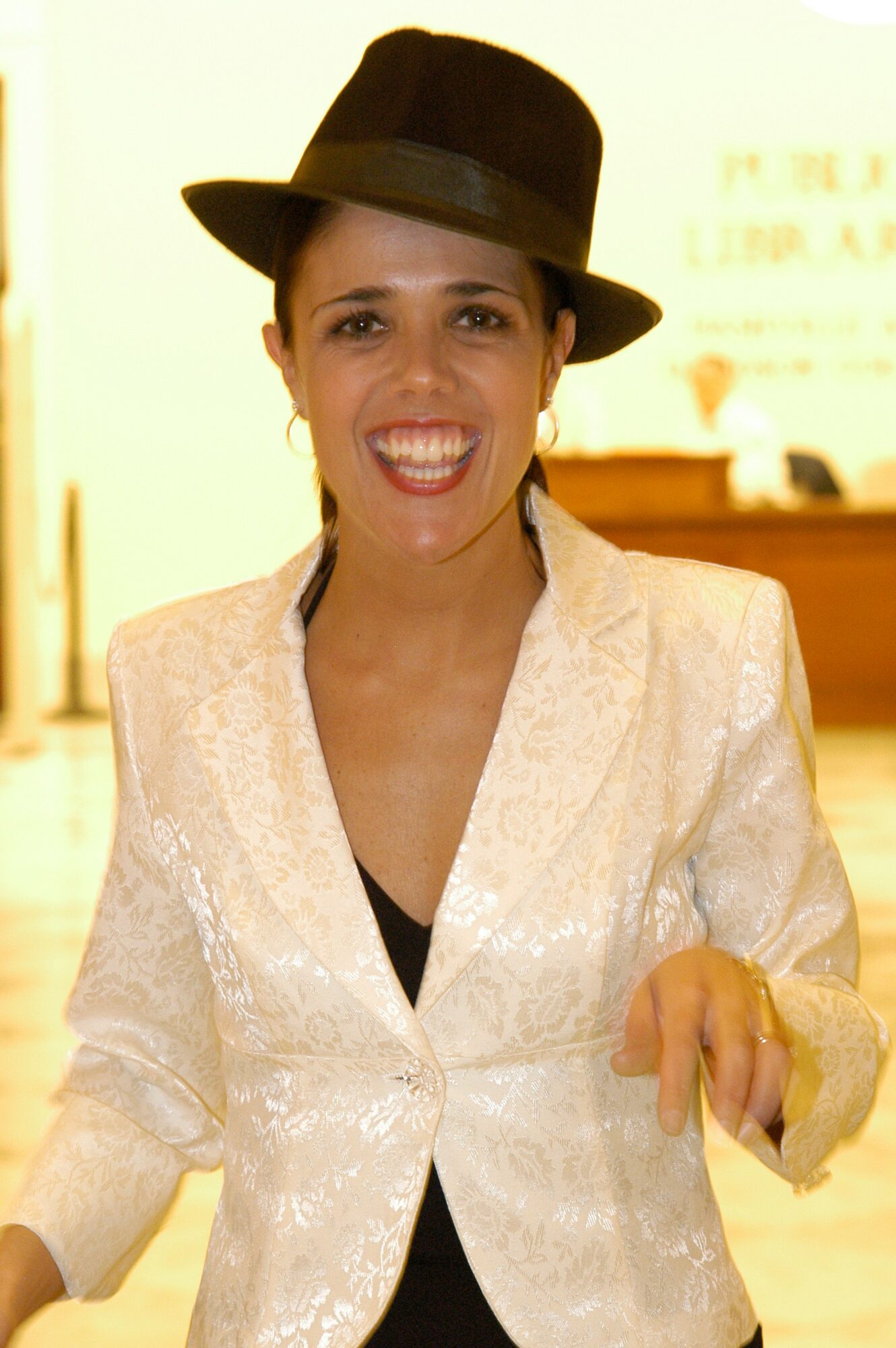 Suggest a Story:
 NashvilleVoyager is built on recommendations from the community; it's how we uncover hidden gems, so if you or someone you know deserves recognition please let us know 
here.