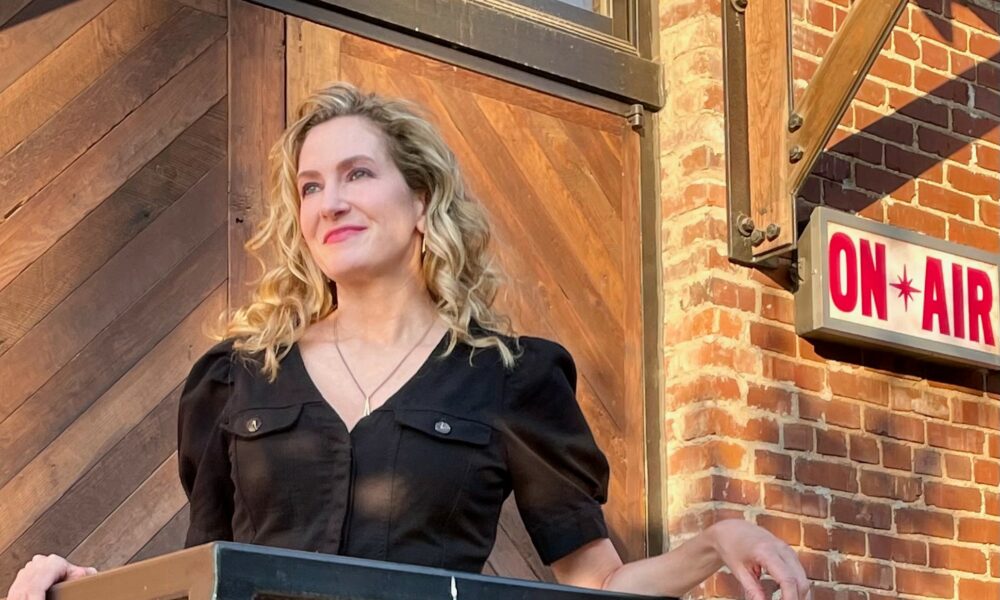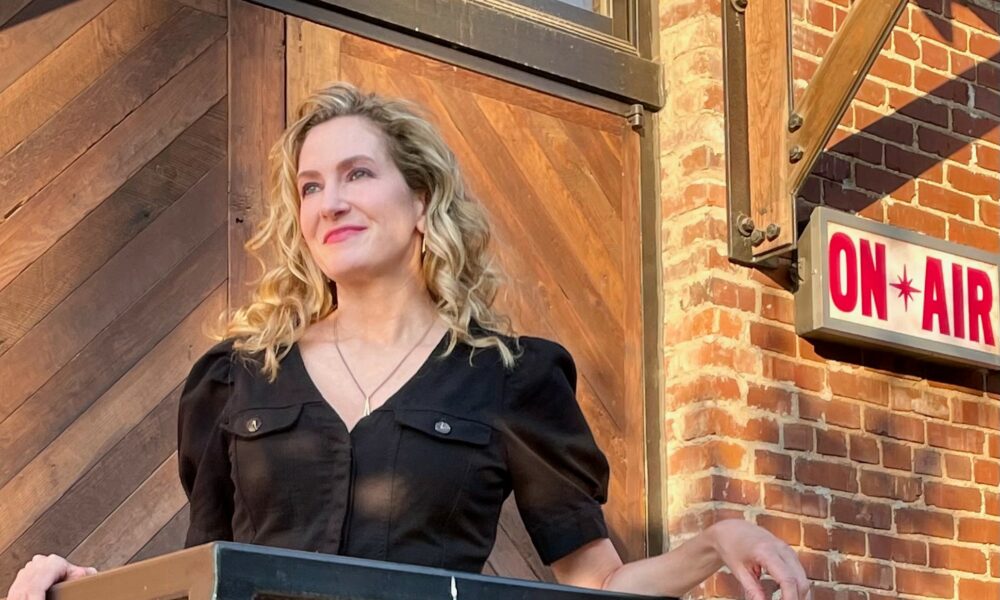 Today we'd like to introduce you to Tabitha Scott.
Hi Tabitha, please kick things off for us with an introduction to yourself and your story.
Living in the Nashville area for nearly 20 years, I love the city's progressive tech and business industries, as well as its social, southern scene. Even though it's a boomtown, it remains the right mix of culture and kindness to feel at home. The journey leading to my current role as a partner with Epic Pivot began a couple of hours north of Nashville in Elizabethtown, Kentucky.
I grew up on a small farm flanked by a flock of friends, including four horses, two ducks, six chickens, three cats, two dogs, and one older sister. My parents were schoolteachers, so from an early age, we were encouraged to value the delicate balance of nature and live a life of learning. I've always had an insatiable curiosity about things that were just beyond the boundaries. While at times that meant not fitting in, it made all the difference to help me stand out in the world of business.
By the age of 30, pushing those boundaries paid off, as I became CEO of a small company that provided e-payments before PayPal was around. It would be the first in a long series of turning ideas into action. The joy was in helping accelerate the adoption of things that improved people's lives or helped the environment.
In the years to follow, I served as senior VP of innovation and sustainability for two global organizations that built and managed communities. I felt honored to contribute to the Presidential Climate Action Plan and work with some of the most legendary "green visionaries" of our time. I was constantly curious and learning about how we can each contribute powerfully with our daily actions. Some of my favorite projects were:
Helping military families on six Navy installations reduce energy costs by 15%, without any retrofits. That program was honored at the White House as part of its Energy Data Initiative for leveraging smart tech, IoT, big data, and behavior change to reduce energy consumption.
Spearheading the development of two "Net Zero" waste, water, and energy communities at Fort Bliss, Texas, and Fort Carson, Colorado.
Championing approval and creation of the world's largest rooftop solar community.
I ran hard and fast – pushing perceptions about climate change in the early 2000s, long before it was "cool" and certainly before there was support for it in the Southern U.S. Taking the global lack of progress personally pained me more with each year. It seemed like no matter how much I tried to use logic and science to convince companies that conscious capitalism brought greater value to their bottom lines, leaders cared more about short-term gains than long-term value.
After 17 years of working in sustainability and innovative technologies, I reached a pinnacle of burnout and realized it was time for a change. I left my jet-setting corporate life abruptly behind, gave away most of my things, and lived in an area of Costa Rica by the jungle that was hours from paved roads.
For three months, I had no phone reception or even a radio at home, yet I reconnected to that childlike joy and intuition I had as a child. Surrounded by the thick forest canopy and a new host of animal friends, I realized it was time for me to help others avoid the type of burnout I experienced and reconnect with their own purpose.
To get started, I wrote my first full-length book, Trust Your Animal Instincts: Recharge Your Life & Ignite Your Power. A career in electrical energy and change implementation gave me a unique perspective on tapping into our power potential. To my surprise and delight, the book won the Nautilus Award in 2021 – the honor is given to literary works that drive positive social change.
Last year, I joined Epic Pivot, a firm committed to helping companies with "real, purposeful transformation" as a partner. The organization has offered insights, innovation, and strategy with a focus on helping organizations clarify and execute their most powerful purpose.
Alright, so let's dig a little deeper into the story – has it been an easy path overall, and if not, what were the challenges you've had to overcome?
There were the usual struggles of working in a male-dominated industry, but I viewed being a woman as a strategic advantage rather than a hindrance. We are naturally great at multitasking, we are excellent listeners, and we have hard-wired empathy.
The most painful struggles, however, were being unable to "fix" challenges for my sons. My older son, Trent, got narcolepsy at age 16. He started training for his pilot's license two years earlier, and suddenly he couldn't even function enough to stay in school.
Over two years, it took eight doctors and a trip to Stanford to properly diagnose and treat the incurable disorder. Any parent of a child with a disability knows how devastating it is to feel their pain deep within your heart while trying to remain a positive guide and solutions seeker.
What's more, our younger son, Ethan, had a rare hyper-flexible knee disorder and had to endure five painful surgeries to bind them together. He went from being a gregarious travel soccer team member to watching the other kids play from his window. All this was going on at home, yet I didn't feel it was acceptable to talk about it at work.
I was afraid others would judge me or think I wasn't doing my part. I'm happy that work cultures today have evolved today to recognize the critical need for work-life respect, empathy, and balance.
While those struggles seemed insurmountable at the time, they led to a powerful purpose. Each son would tell you today that the challenges faced helped build him into a better person–they inspire me! Trent has used his pilot's license to fly drones for commercial heat mapping, civil surveying, and photography.
He said, "Narcolepsy made me a better man because I learned life isn't all just about me. It's about helping those around me." We helped increase awareness and raise funds for research with a series of events in partnership with Wake Up Narcolepsy (WakeUpNarcolepsy.org for more information).
Ethan discovered his talent for art and expanded his love of animals while recovering from his surgeries. He is now a professional glassblowing artist who turned his passion into purpose. A diver who was saddened by coral devastation from pollution, warming, and other human impacts, Ethan uses his glass sculptures to raise awareness for coral restoration. He currently has over 365,000 followers on TikTok and shares his story at EthanGlassworks.com.
Great, so let's talk business. Can you tell our readers more about what you do and what you think sets you apart from others?
I joined Epic Pivot in mid-2021. The boutique firm has been the Mid-South's premiere Innovation, Insights, and Strategy firm for over 15 years. During that time, the organization has completed more than 250 transformative, complex projects. We also do a lot of meaningful customer experience and nonprofit-specific work.
It's always an adventure doing innovation and design thinking across industries. One day, we're working with a large financial institution about the future of CX, and the next, we're helping find eco-friendly packaging. Sometimes, we'll help a small company find its inflection point to drive up value. Other times, we're pulling together stakeholders to discover and align around a more profitable future.
I'm most proud of the Purposeful Transformation framework developed by the Epic Pivot team over the years to help companies articulate and align with purpose. I also have enjoyed working in the U.S. and traveling to APAC, the UK, and the EU to work with companies on next-generation cognitive diversity programs.
It's important we acknowledge the power of variation in the workplace beyond demographics. Integration of diverse thinking types and machine technologies is critical for staying competitive in this environment of accelerating change.
In my spare time, I greatly enjoy doing keynotes and workshops on topics like recovering from burnout and finding your flow; life lessons from animals – how to hear your own intuition; and evolving a hybrid-work culture post-pandemic.
I'm working on my second book now about finding where you're energized most at work and leveraging those concepts with teams and organizational culture. I feel so grateful to be doing work that resonates with others and makes me happy, too!
Can you share something surprising about yourself?
People know I've done a lot of work in the renewable energy sector, but very few know I'm also a certified human biofield energy practitioner. I began studying human energy in earnest when my son got narcolepsy – researching anything on vibrational medicine, ancient energy healing, and quantum physics that was proven to naturally improve our health.
I've got a very pragmatic understanding of energy healing; it's not mysticism, it's simply using positive and negative charges that are naturally occurring in our bodies to "jump-start" and balance our flow. Anyone can learn how to do it.
I've worked with a variety of patients, like athletes and animals, during my practicum years and leveraged the learnings about human energy to supplement my work with businesses. There's a reason why we use electrical words to describe how we're feeling burnout, connected, off-balance, in sync, high-vibe, drained, ignited, transformed, and many more.
Quantum science proves we are made of energy itself, and it comes from a shared source we all have in common. Why do you think the symbol of a light bulb is used universally to represent an enlightened idea? Or that golden aura is painted around holy saints and spiritual figures?
I think having this human energy understanding is going to be a huge part of helping others find work-life balance, evolve their business cultures, and drive team dynamics in the future.
Contact Info: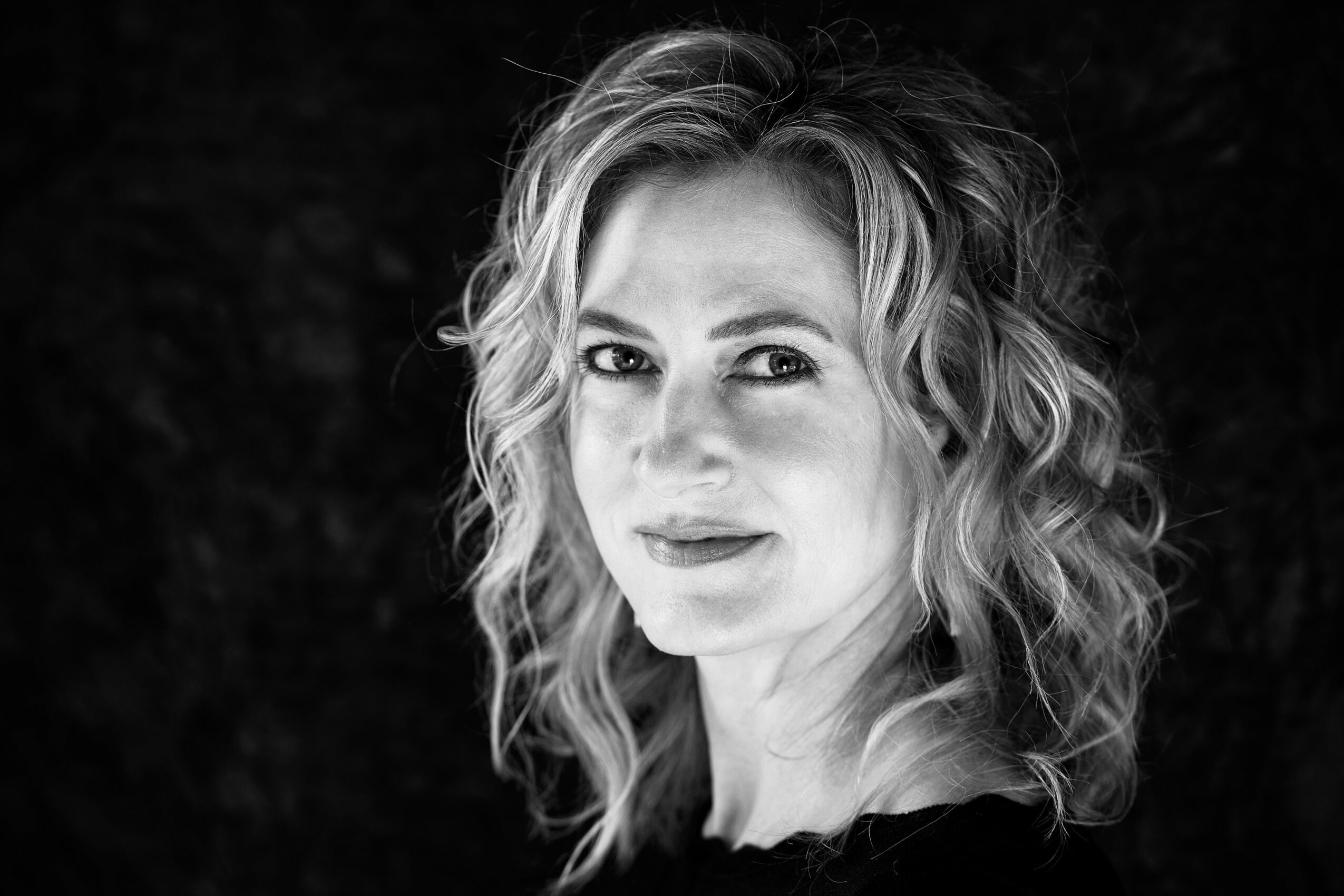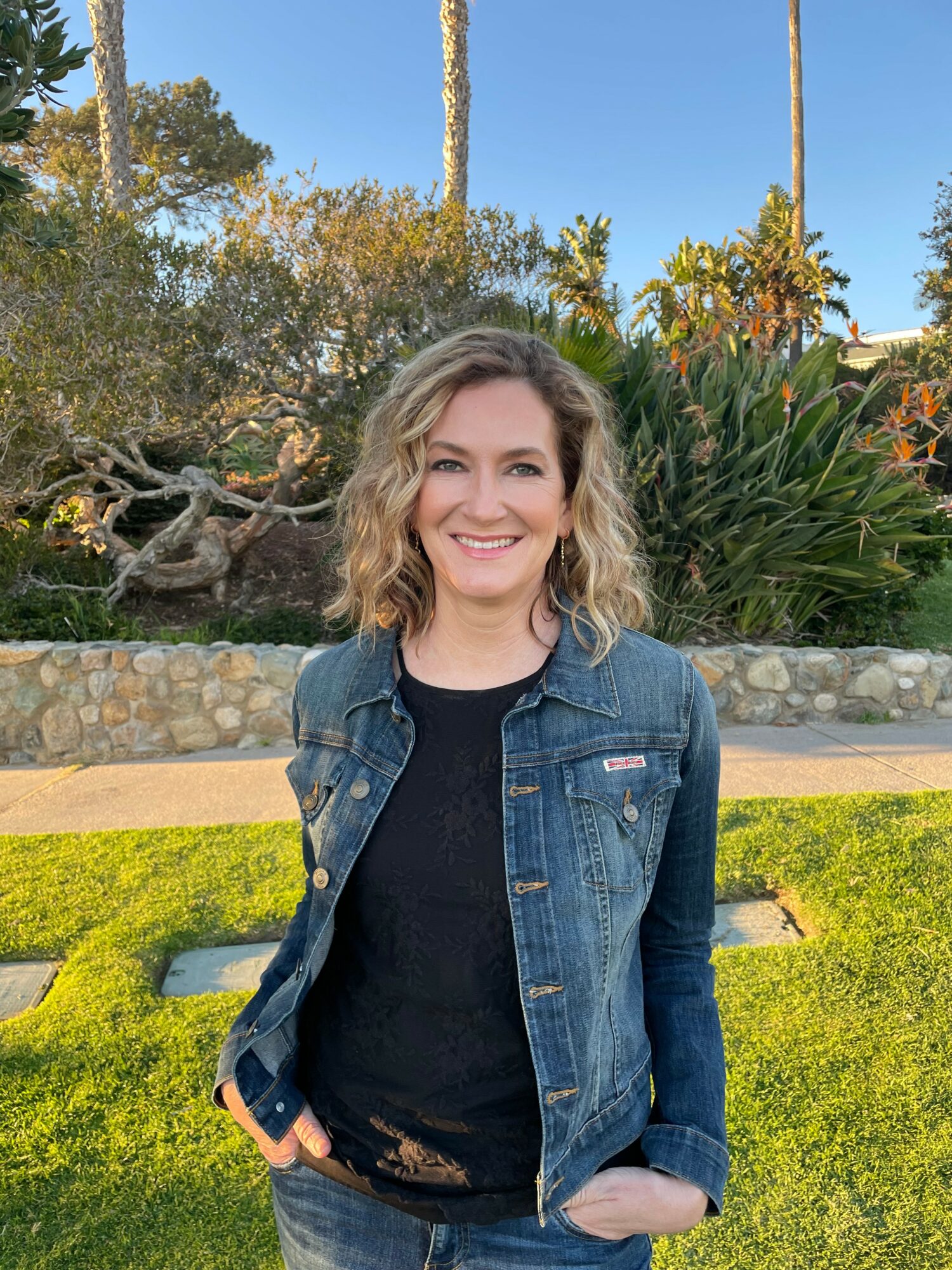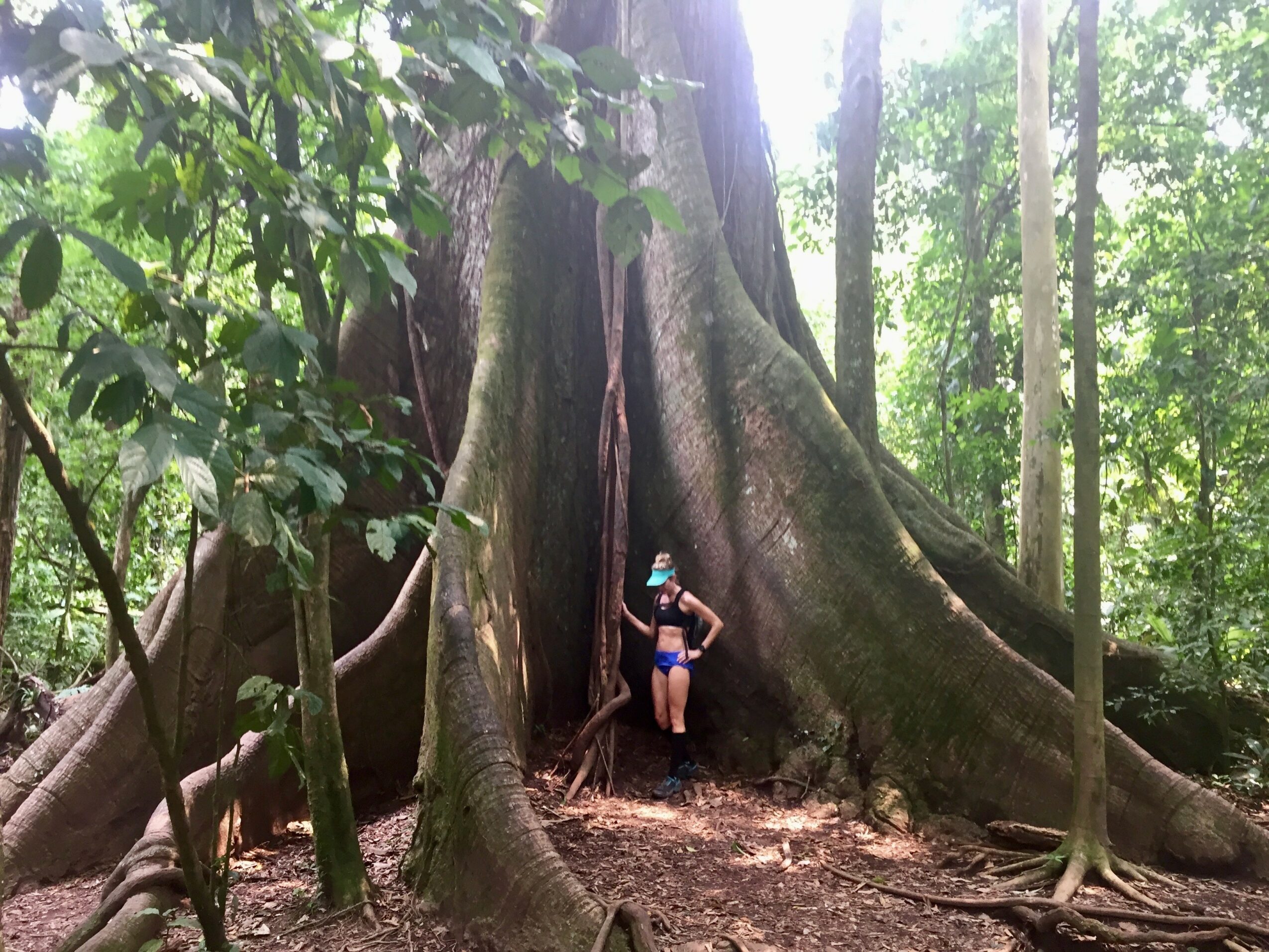 Image Credits
Deb Loveland
Suggest a Story:
 NashvilleVoyager is built on recommendations from the community; it's how we uncover hidden gems, so if you or someone you know deserves recognition please let us know 
here.