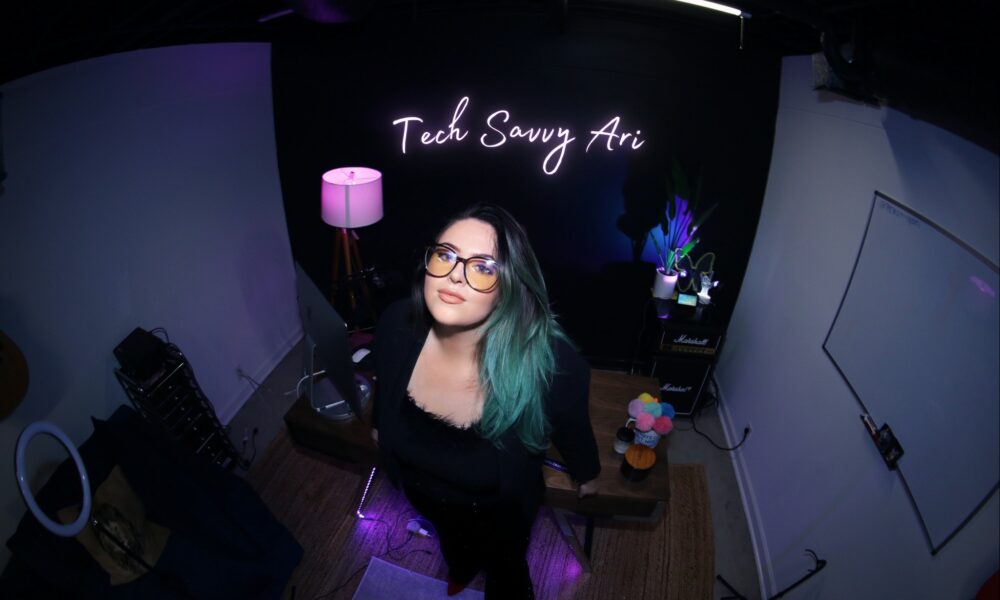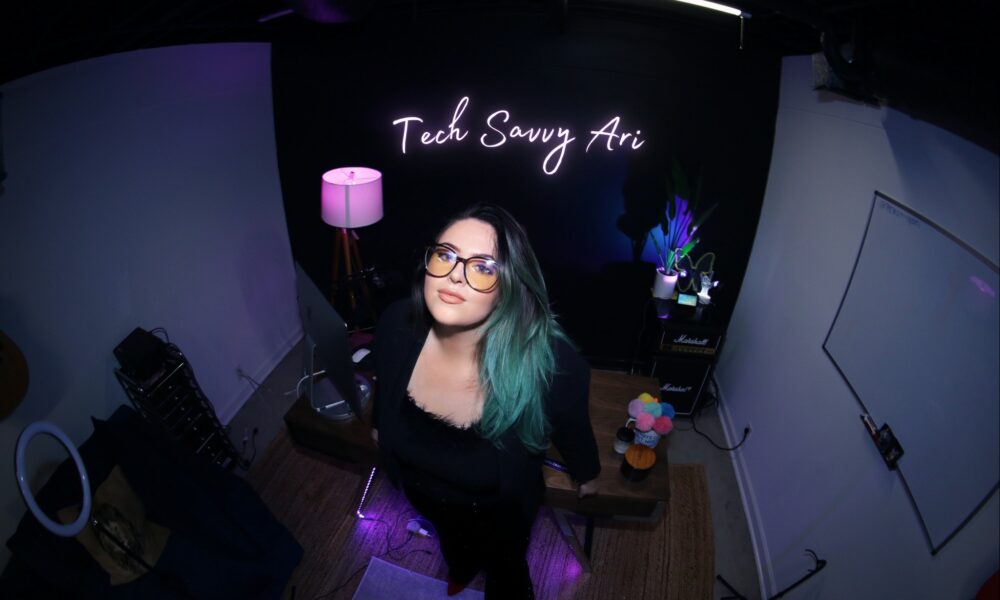 Today we'd like to introduce you to Arielle Ashpes. 
Hi Arielle, can you start by introducing yourself? We'd love to learn more about how you got to where you are today?
Hi! Thank you so much for reaching out for this interview. My name is Arielle Ashpes, I'm 27, originally from Baltimore, MD. I recently moved to Nashville because of how fast my social media coaching business was growing, and realizing the majority of my clients lived here. Things definitely happened fast, but I'm so happy to be living here, and surrounded by so many creative people.
Growing up, I always gravitated to art, in all of its facets. I have performed in around 100 dance, theater/musical theater productions. Once I learned how to play a few chords on the guitar in high school, I never quite put it down. I then began writing my own songs which now I definitely can't go a week without doing.
Personally, the music I write is really just for me. It's a way for me to understand myself and what I'm feeling when talking fails. I've definitely had my moments throughout my teens and early 20's, thinking I wanted to push my music more publicly but at the end of the day, I'm really creating it just for me, and I'm at peace with that. I would say from a personally artistic standpoint, the passion that has always lived super deep in my soul is theater.
As a Social Media Coach for (mainly) Singer/Songwriters, I definitely wouldn't be able to do what I do without an underlying passion and ambition within marketing and teaching, along with my love and admiration for music. My journey towards ultimately finding and realizing those feelings started in 2014, while I was enrolled at Florida Atlantic University.
Around that time, I would often hang out after class at my grandfather's condo and the pool at the complex. The complex mostly included those aged 55 years and older, which I promise is a vital part of this story. One day while I was sitting at the pool, a woman came over to me and asked for help with her iPhone. She said her volume wasn't working and didn't hear the ringer. After I helped her, I said, "it's really no problem, I don't mind helping, but I'm just wondering, why did you ask me?" For context, there must have been 20 or so other people at the pool, as well. She responded and said, "oh, it's because you're the youngest here. I figured you'd know."
The following day, I arrived at the pool, and the same woman came over to me but brought over two of her friends. Before I knew it, each time I came to the pool, more people came over to me asking for technology and, eventually, social media assistance.
I'll never forget the day when I walked into the pool and heard "Tech Savvy Ari is here!" It wasn't soon after that I began tutoring individuals aged 55-85 years old in social media and basic technology. When it came time to decide on a name for my side-biz, I had to call it "Tech Savvy Ari."
About a year later, I moved back home to Baltimore, MD, and transferred to Stevenson University where I would later graduate from. Trying my best to continue my tutoring business, I started helping one of my mom's best friends, Diane. She had started a Facebook page called "Oh How I Love French Provincial & Toile." The page was dedicated to people who loved the overall French culture, sitting around 8-10k followers. Once she began implementing the strategies I taught her, the page grew in a short period of time (approximately 5k followers in a little less than a month). As the page continued to grow, Diane chose to hand me the keys to it, allowing me to take it over entirely. I embraced this opportunity and immediately started putting my touch on things. The first big change was cutting the name down to "Oh How I Love" to allow more flexibility. Today, while I'm not as active on the page(s) as I used to be, I have successfully grown the audience to 31,126 (Instagram and Facebook).
Realizing I may just have a knack for marketing, I chose to combine my creative nature, passion for photography, basic videography, skills in communication/writing and set out to manage a few businesses' social media accounts in my town.
In the early stages of my marketing career, I worked for free and interned a lot. I firmly believe that doing those things helps in such an enormous way within cultivating knowledge, confidence, and what would later develop the overall approach to my social media marketing strategies (including school, of course).
There were some tough times, trust me. But I gave myself the room to make mistakes. For me, there was this fear of having to be perfect if I was getting paid, something I eventually realized was not the case and couldn't be the case…perfection is impossible. Not to mention, I was good at this, so coming to terms with deserving to be paid for not just my time but for my talent was vital.
After I graduated from college, I accepted a position as the Marketing and Communications Coordinator at a non-profit in my town after interning there for a few months. Close to a year after accepting the position was when quarantine began, as well as my phone was ringing non-stop with old and potentially new clients looking for help with their social media. I took a big leap of faith and quit my job as the Marketing and Communications Coordinator, a role I loved so much, to pursue Tech Savvy (Ari), full time.
As a creative individual whose heart and background lie in the performing arts, I had started to hope I could eventually pivot my business to be tailored to the artistic industries early on. Once quarantine began, I started feeling like this pivot could actually happen, so I started seeking out creative individuals and businesses. As I started to do so, one thing kept getting the way: managing pages for creative individuals never felt quite right. I signed on my first musician client in 2020, but not before doing an insane amount of research on social media coaching, practicing again and again, and attending online seminars/workshops. If managing didn't feel right, I wasn't going to do it.
Once I signed on that first musician client and got to work, her following grew massively, but something even more amazing happened; her confidence and self-worth skyrocketed. Not because of the growth of her following, but because of the work she put into self-validation and prioritizing her art. As a reflection, the people who followed her did so from an authentic place which resulted in her song streams increasing at around the same volume and speed as her following on TikTok.
I then decided to reach out to an artist I found on TikTok whose music affected and touched me in ways I can't even explain; her name is Emily Deahl. Before I would reach out to her, I watched and analyzed her social media carefully. Emily had several viral videos and grew a pretty large following. While I knew medium to large size creators could benefit from coaching, it was tough to get out of the headspace that she wouldn't benefit from my assistance purely because of her following. I had to make sure there was a reason to help her.
Eventually, I found many aspects that I could offer her help with and immediately sent Emily an email. Soon after, we had a Zoom meeting with her then Manager, Carson Bedenbaugh. I presented them both with my ideas and strategy to not only grow Emily's audience but to also work on areas such as self-validation, mindfulness, and an approach that wouldn't make social media the forefront of her career, but rather a tool. A tool she could use and put forth the best practices for an optimal experience. A tool whose functions and capabilities for growth she could learn while sustaining and nurturing it, but never compromising her music.
In the first week of working together, her Instagram following increased by 10k, her streams increased, and a video we worked on went viral on TikTok, reaching well over a million views. Again, I saw a similar reaction with my first musician client – Emily's self-validation wasn't tied into these numbers. While they were great, her fuel for further creation didn't come from outside validation.
Since beginning to work with Emily, who I'm beyond proud to call a close friend today, I was introduced to more artists and professionals in the music industry. I soon noticed that the majority of my clientele was in Nashville, and Zooming was beginning to show its colors in just how far I could take my business.
Soon after that realization, Carson and Emily introduced me to Rachel Guttmann, an entertainment lawyer in Nashville who worked closely with them. While having an eye-opening meeting with Rachel (whom I can't even begin to express how much gratitude I have for), she said "you need to be out here (Nashville) right now. This is the moment." After that meeting, I decided I actually needed to move, and it wasn't just a nice thought or dream to live up to. I packed up my stuff, put my cat (Lenny Lu) in his carrier, and moved to Nashville in April of 2021. Okay, it wasn't that quick or easy, but it did happen. I bought a house and renovated the basement, which is now my office, along with a content studio clients have the ability to use.
As a small business owner, it's tough to merely sit back and just be proud of everything I've accomplished – mostly because there's always the hope to go farther, and also my time is stretched thin [hahaha], but I definitely am proud of myself. The journey has been long, but I know it will lead me to the right place at the right time. It's kind of surreal.
Would you say it's been a smooth road, and if not, what are some of the biggest challenges you've faced along the way?
Well, it definitely wasn't smooth sailing, that's for sure. For as long as I can remember, confidence and self-worth have been constant struggles in my life. It wasn't until I was forced into being independent that I could see I could be independent. In doing so, I found so many qualities about myself that were easy to love, which turned into openness for feeling elements of self-validation, awareness and overall confidence.
When I lost my mother to cancer in 2017, every single thing about my life changed, along with who I believed myself to be…all within the blink of an eye. Very similar to having an identity crisis, but not entirely. Mostly because I knew I was still in the midst of figuring out who I was and what I wanted at the time of my mothers passing. I didn't grow up in a two-parent household, but my (amazing) older sister and I did have the most independent and loving mother to look up to. My mom was the kind of mother that never let me forget she was right next to me and in every step that I would take in my life. Sometimes that reassurance was annoying, but it felt like I was missing a limb when she passed away. Being independent felt like an impossible task. But soon I learned that even if it felt that way, I had no choice in the matter.
During my mom's illness, I made a lot of reckless decisions and faced my own health issues. All without the awareness of knowing I was in the midst of what would be the most traumatic events of my life. Events that would quite literally change my brain. Subconsciously, I think, I was trying to fill the void of the realization that my mother may not make it. The fact that I remained in denial of even up to her final hours.
In 2017, before her passing, I was admitted into eating disorder treatment. I started a brand-new relationship with someone I barely knew, and sunk into a deep depression that didn't show its colors the same way I had experienced it before.
Since losing my mom and eventually leaving a destructive relationship, I made an executive decision on my life. I would be independent. As scary as it was, there was someone in need of my attention. As corny as it may sound, the person was me.
Within that journey grew confidence, self-awareness, and self-validation. Instead of seeing life happen to me and fixating on the past and future, I decided to immerse myself in present moments and experiences. One after the other. All of these experiences I could either embrace or I could walk away from. Nevertheless, it was my decision. Each decision that I made came with its own setbacks and triumphs. All of those decisions led me here – which is kind of remarkable considering how easy it would have been for me never to let go of what felt familiar.
Thanks for sharing that. So, maybe next you can tell us a bit more about your business?
I am a social media coach for mainly singer/songwriters and musicians. I instruct, empower, and advise artists on how to utilize social media marketing to grow their platforms and streams and how to use social media in a productive and efficient way.
I keep up to date on everything happening online, as well as consistent research to predict trends, changes and crucial dynamics of social media platforms. By niching down, I've been able to really play close attention to the aspects of social media that could directly impact my clients.
My clients learn how to use each platform, along with creating unique and high quality content. Each week, I present clients with a plethora of content ideas, always making sure each new idea doesn't overlap with different clients (a talent in and of itself).
A valid piece to the puzzle of growing online is appreciating the audience you have. Finding appreciation for these people in a sincere way isn't common in today's world. But, it's possible. When clients can do that, there's a shift in how much weight their followers hold for their overall success. It's less about "these people can help to push my music," and instead, "these people can listen to my music." Whether it's 10, 100, or a million people, there's a different type of appreciation when we don't place such enormous decisions, such as our dreams coming true, on people who decide to follow our journey.
I am not blind to how destructive social media can be. At the same time, I'm not blind to how helpful it can be, either. My clients learn the necessary tools to create boundaries on each platform and prioritize their well-being and music/artistry.
Something that my clients find to be really helpful is the amount of research and data analysis that I conduct. I do my absolute best to make sure that my clients are up-to-date with everything happening online, how it can affect them, and what they can capitalize on.
What sets me apart from others could be noticed from the very beginning stages of signing on a new client to the very core of coaching.
Before signing on a new client, I conduct an initial consultation that can last up to an hour. While that initial consultation could be the time when we decide to get started, or we decide not to – I think it's all in the name of respecting everyone's journey.
Having said that, if both of us agree that coaching is a great next step, then the journey together begins. My clients meet with me once a week for an hour. Each session with a client is different. However, many concepts are similar, along with workshops. For example, strategizing new content ideas goes hand in hand with improving creativity. Many clients also come to me with an idea but need help with execution.
We talk about online audience perception, which can help us understand how our content may be perceived. Not so much in how viral something could be, or focusing on the audience more than ourselves, but in the sheer knowledge that others will or will not understand what you're trying to convey.
Clients also have the ability to contact me from 9 AM to 9 PM every day of the week. This may seem excessive to the average person, but something I've learned is that if I'm going to say "put yourself, your well-being and art above social media," then I have to show my clients that it's possible to do just that. My clients create their content when they can, and in the beginning of any coaching commitment, I am sent their content prior to upload. Being available to help them create, publish and deal with emotions that arise after the fact is a part of being a coach, an instructor and a motivator.
There are times when I will tell a client that I believe they should take a break from social media and this is what I call a "pause period." It may be surprising to some, but I will call for a pause if I start to see behaviors that could very well end up in burnout.
During the pause, clients cultivate skills that set the foundation for how they will utilize their time online and increase self-awareness enough to approach the idea of taking a break before it's more than apparent.
I think something that definitely sets me apart is that I don't think clients should need me forever.
Truthfully, I could go on and on about what my clients learn and how much I love being a coach. I will say that if coaching didn't work and didn't show results, I wouldn't be doing it.
At the end of the day, I'm honestly so grateful that I can say I love what I do.
Alright, so to wrap up, is there anything else you'd like to share with us?
I think I want others to know their dreams are not as out of reach as they may feel. Even if you have spent a decade following a different journey than the one you actually want to pursue, it's not too late. The online world is not too saturated for you to jump right in.
Next time you're at a traffic light, and you see birds sitting on a wire, take note of when one bird flies in; the rest scooch down.
When you're ready to share your art, the world will make room for you. If you have a tough time believing that, I promise I'll make room for you.
There will never be a point at which the entire world says, "Nope. We don't need any more music. We don't need any more art. We have enough." That will never happen. Whenever you're ready, we will be, too.
Contact Info: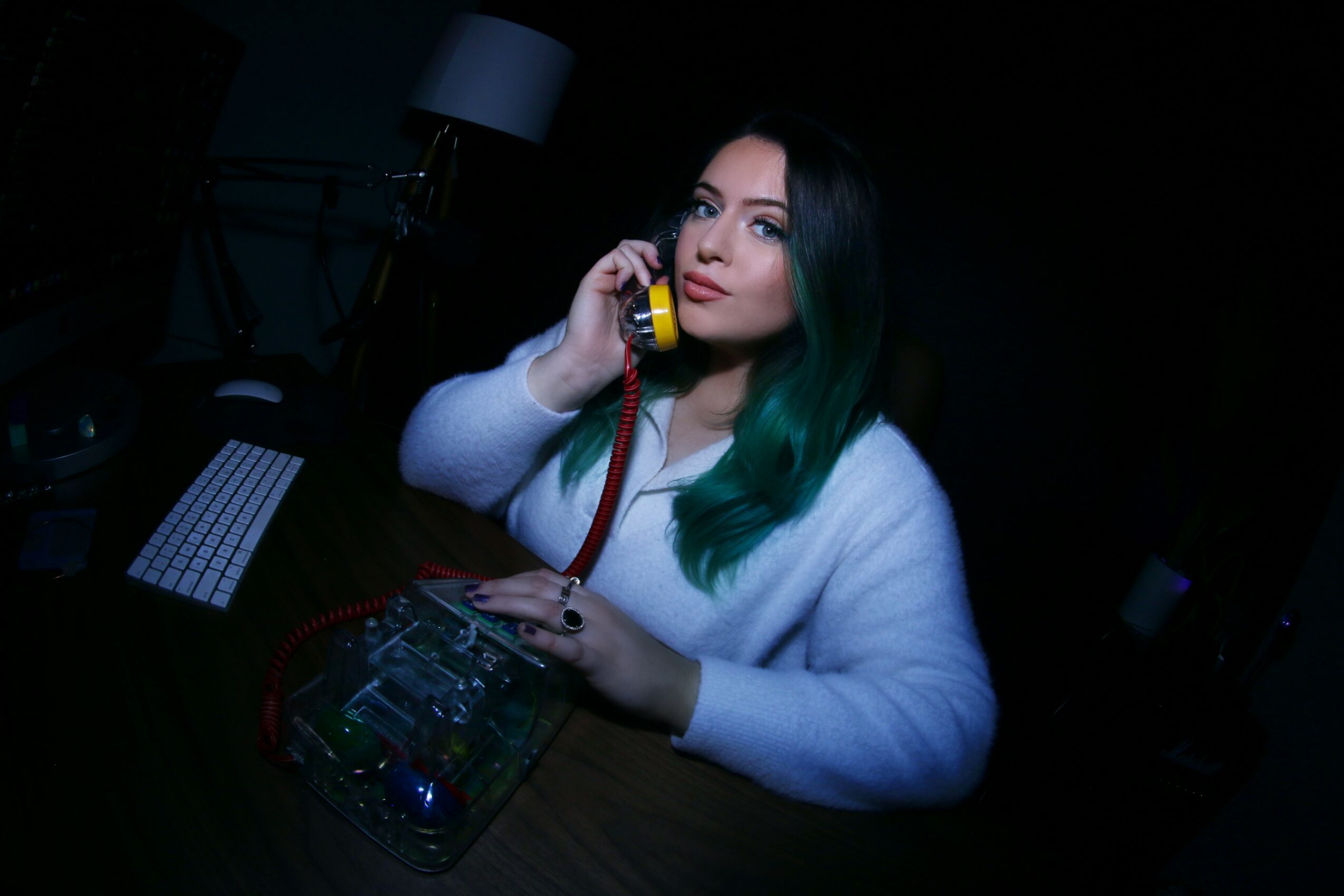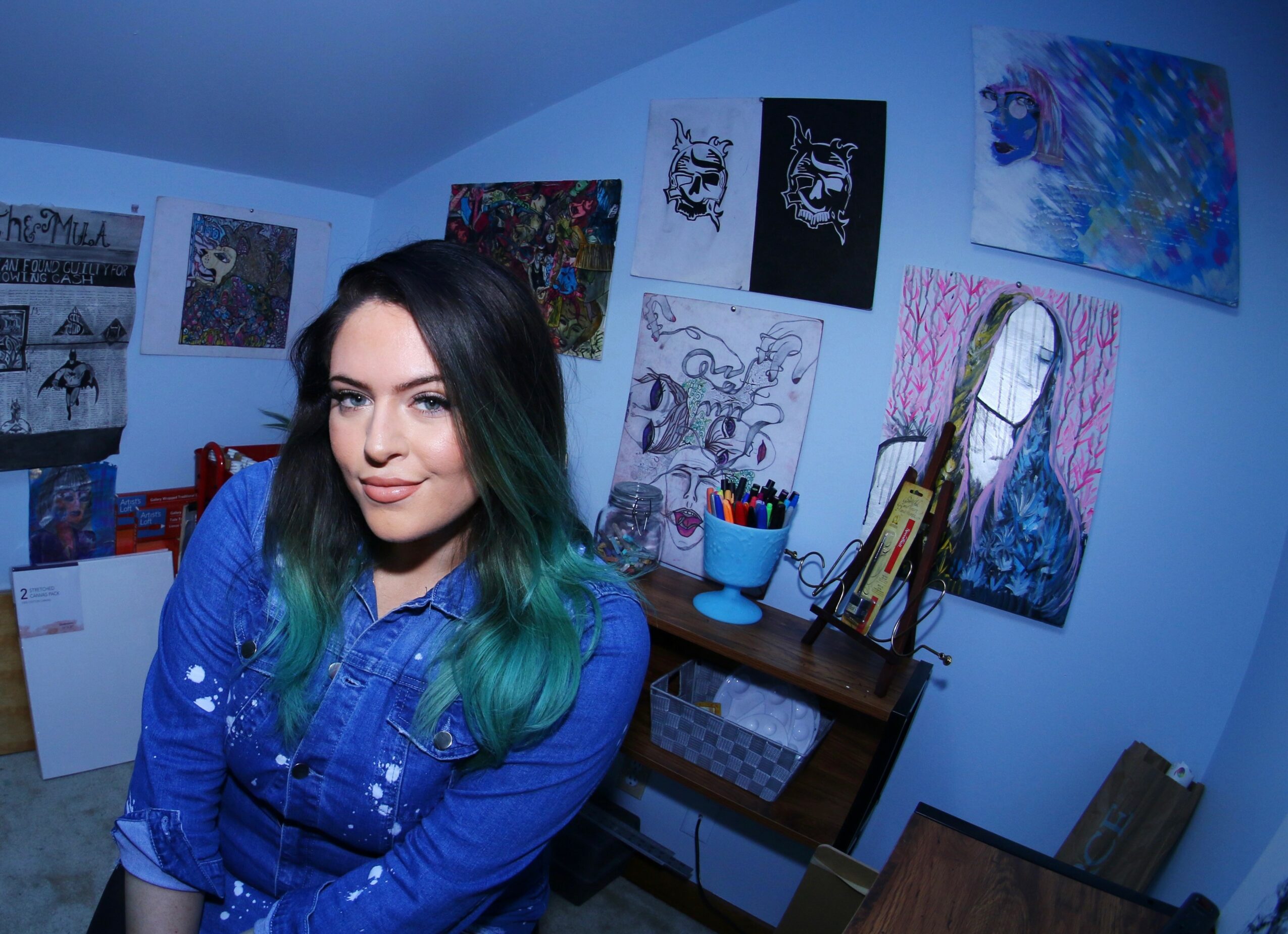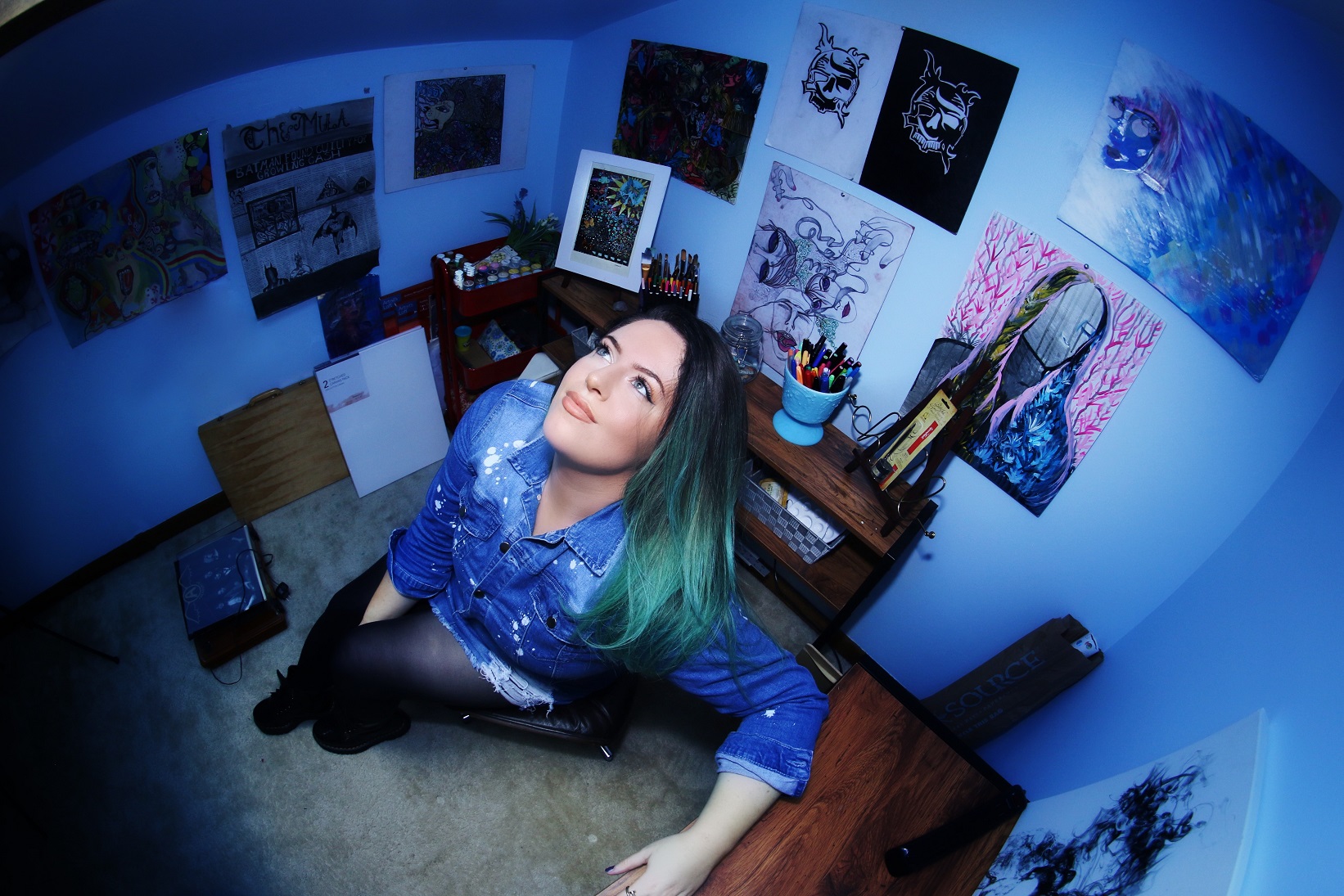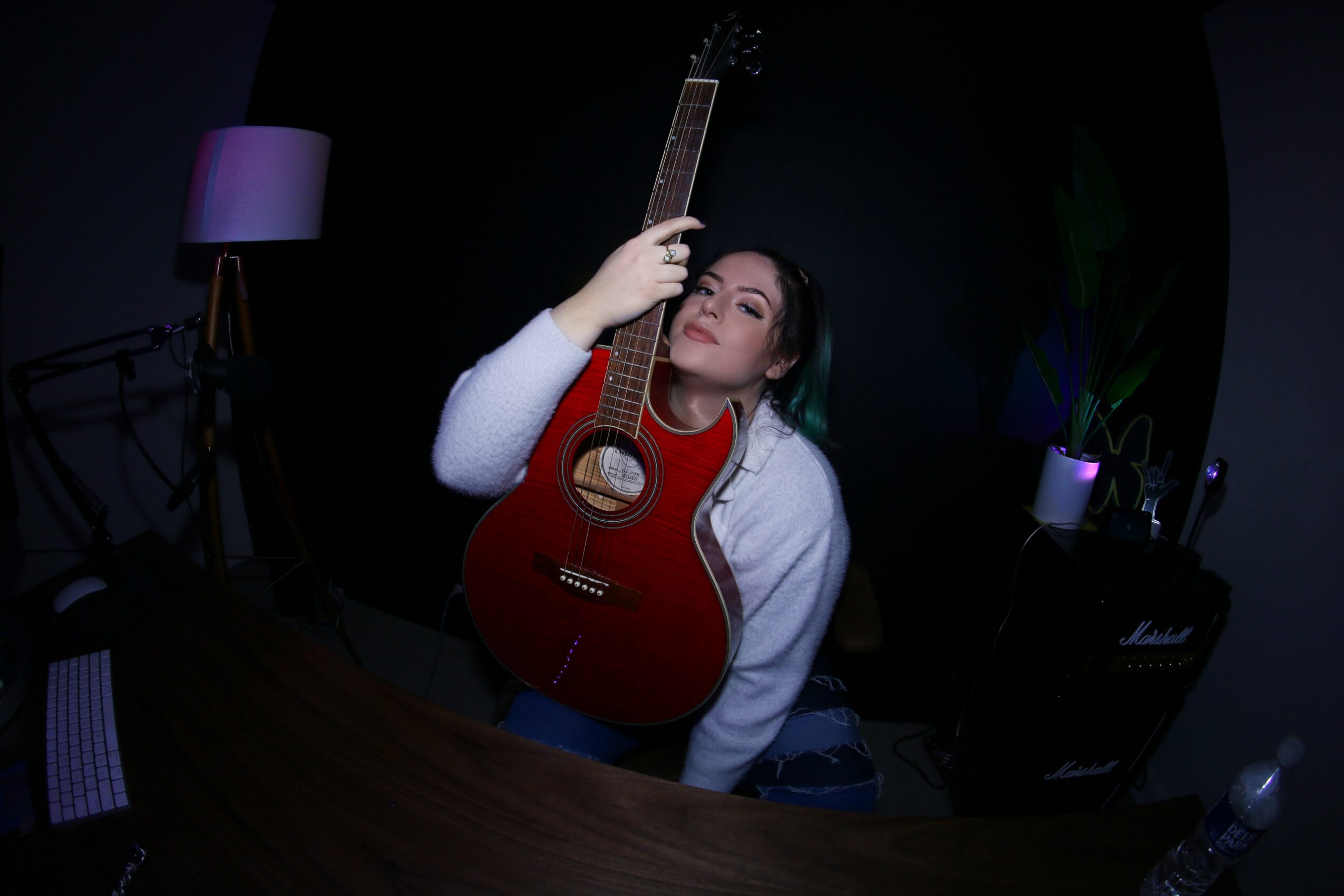 Image Credits:
Derek Dedo
Suggest a Story:
 NashvilleVoyager is built on recommendations from the community; it's how we uncover hidden gems, so if you or someone you know deserves recognition please let us know 
here.