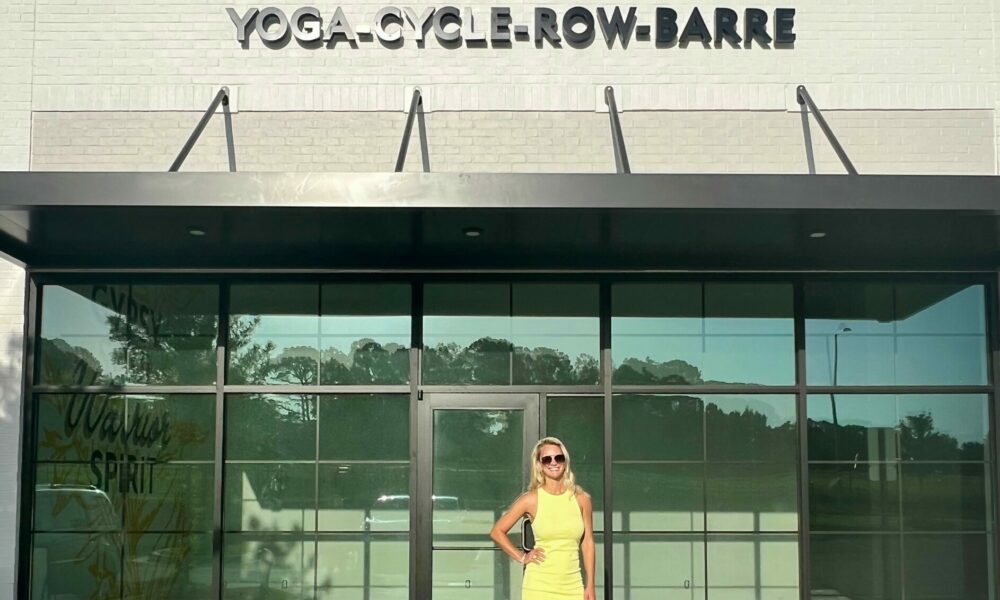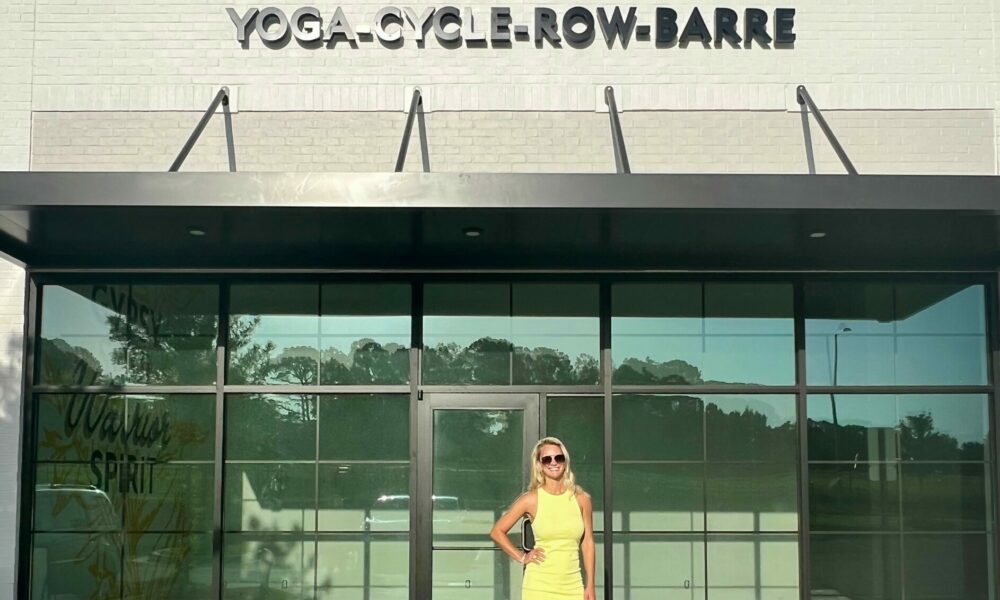 Today we'd like to introduce you to Christy Stransky.
Hi Christy, thanks for sharing your story with us. To start, maybe you can tell our readers some of your backstories.
It would be my pleasure! I love to share my journey with yoga! It's one of the, if not the biggest loves of my life. It ties into my dream to change the world, even if for one person. It started eight years ago when I resided in Fort Worth, TX.
A dear friend of mine, by the name of Kayo, asked me to join her for a class at her studio in Dallas. To be honest, I was not all that excited about joining her that day; however, I instantly fell in love with yoga. I remember leaving the studio and the feeling like I had almost an out-of-body experience, and like I had been given a hand to pull me to my feet.
This feeling was positively overwhelming, and a wave of peace, self-awareness, and relief ran over my physical being as well as my entire mindset and brought awareness to the current chapter of my life was in.
I happened to attend that class on my way to board a plane headed to a rodeo later that day; however, I couldn't resist the feeling inside. I felt like I had stumbled upon a path that would lead me to my greater purpose! I couldn't wait! I started searching for studios in the Fort Worth area to join on a permanent basis once I was back.
At this particular time in my life I was fighting with a major transition and had no choice, but to close a chapter in a personal relationship. It may have been the most difficult internal struggle of my adult life. The act of accepting and letting go of someone and a life I had put so much of myself into and which had become such a big part of my identity, then felt like a failure.
I knew I would be walking away from a life I had once dreamt about and the love I had for my fiancé. I believe the most important lesson I learned was remembering to hold onto the love for myself and my future. The truth came to light that MY hopes and dreams, the strength I had inside me, and the foundation I was given as a child to restore myself, be persistent, and keep going would prevail. I think it was at that time that I found the champion within me.
In the upcoming weeks and months, I became obsessed with the new studio I had found in Fort Worth. The community, the words that were spoken by the instructors, and the time I dedicated to myself are what changed the game. This community was truly alive and taught me the importance of honoring who I was!
It challenged me to dive deeper into what I envisioned as a full life, and that by building my soul back into what God intended, I would be able to do amazing things! I could help every man, woman, and child that may be feeling or once felt like I did at that time. I could teach them that they are never alone and not to despair!
You know, they say hindsight is 20/20, and I guess we wish we could see things like that coming, but if I had then I wouldn't be who I am today. I wouldn't have the opportunities to change lives for the better. Every. Single. Day.
Up until that point in my life, I had experienced loss and heartache, but nothing like I was about to experience. I began viewing yoga as a medicine and an instrument to redefine who I was on my own. Leading up to that moment, I thought I had everything.
An amazing family, success in my career, engaged to the guy of my dreams, and a future with a white picket fence. Little did I know at the time… I was lost. I had a relationship that was failing, lingering depression from my father's passing in 2008 that I chose to avoid, and extreme stress in my career. All of this combined with my lifetime desire to make every situation shine and end perfectly really had my mental state wound into a tight unhealthy ball.
With my engagement ending abruptly and the place I thought was my home, I guess you could say I hit rock bottom, or at least it felt that way! I didn't turn to an unhealthy habit(s) to suppress the pain, loss, and stress, and I owe that and so many other blessings to God.
So many times in my life, when I was praised for being strong or resilient… it was all Him… either holding me up or carrying me through it. I will be transparent and say that I did live out of my car for two months! I was grasping to hold onto one of the few feelings I felt I had left inside me at that point, and one of those happened to be my pride.
I didn't want to hear, "I told you so" from family and friends who were worried or anyone who would ask what I was up to. This was a situation I never thought I would have ended up in, and I know so many souls can identify with it. I know because I have had those deep conversations with so many individuals.
I make a continuous effort to share how vulnerable I was and still can be if I let someone in. I often tell my story to friends and even strangers who share their past or current struggles. I pray my Gypsy Waltz family will know they are safe if they have ever walked through the front door of the studio, or even shared time/conversation with me or any other member.
I have had a handful of relationships and friendships that emerged after that time in my life when I felt the fire inside me burning again and I was whole. I was full steam ahead and experienced true joy with each step in implementing the business I dreamt of. My plan was to wisely utilize the tools and skills I had that I had worked hard for in the YEARS prior to stumbling upon my purpose.
I had saved (financially) for this venture and gone through the process of organizing a plan to introduce and educate others in the business I knew would help people the same as my love for helping others while working in the dental industry for over a decade. My friends, we should all feel safe and secure when we share our vulnerabilities or tell others about our dreams.
We have to be accepting of the fact that not everyone will be clapping when we break through barriers, whether large or small. Most of us know we can always get blindsided by others we care about, but that's on them and the best thing we can do is let go of that energy so they can continue to fight their battle. It was no different for me when I brought Gypsy Waltz, the first Hot Yoga Studio to the New Braunfels community!
There were so many shining lights that filled the room and I was elated in initiating my instruction and hiring instructors with positive energies and the best intentions. Sure, there were a few hiccups in trusting individuals I thought were new friends while merely posing as selfless and having the same aspirations.
Their intentions were not pure in any form and I realized that I had to keep my eyes wide open and listen carefully to the divine guidance pushing me closer to my purpose. The strongest feeling I had through that time was to protect my business and my members from even a glint of negativity or ill intention. I'm not stating any truth any business owner doesn't already know.
Before my move back to New Braunfels, TX, and during this vulnerable time in my life, I had to adjust to my current surroundings and focus only on myself. I had no other choice! The strength came from remembering who I was before I put 300% of myself into my past relationship. We should NEVER feel the need or have to do that, by the way.
Once I introduced the old me or my old mindset to my current reality, my courage kicked in and I felt the motivation and the sense of urgency to search out my desires and challenge myself to push through and forward! I owe this to the many blessings that come with the art of yoga… specifically HOT yoga. You walk into a room that has a temperature of 104 and your mind is telling you, "Get out, girl! You can't do this!"
But you don't choose to leave. Instead, you choose to push through. That's mental toughness which allows us to both set personal boundaries and assesses the feeling of fear. Fear of what may happen if I go for it? What will happen if I don't trip or fall… what if I make it?! What if it works out!? Your mindset then turns to "We CAN do this!" and you end up pushing through and finishing with that "heck yes" moment!
These types of experiences are a gift! They are an opportunity to grow and educate! When you start to understand self-discipline and start removing selfish desires, a whole new view of the world can be seen.
We see that we ultimately won't heal or maintain any long-term growth along with a new persona if we continue to give in and give so much credit to the lie of instant gratification. It's the rush of feeling something new and fresh… if even for a few seconds or minutes which is what I was accustomed to up until then.
Fast forward~ I did create my own boundaries and space in my life and I was getting stronger by the day even though my relationship was still on the rocks. Before I get into one of the other major pivots in my life, I want to preface this by saying all of my heartaches and heartbreaks have always resulted in a beautiful ending. I love the quote, "The night is always darkest before dawn".
(Sigh). Here we go. One crisp, Spring morning in March of 2015, you know, the type with the clear blue sky and everything? The ones that they write about in great detail so that the only thing better would be to be there to see it and feel the cool, fresh Spring air on your skin? That kind. My bold and joyful intention that day involved heading to my sister's wedding in Southwest Houston on my fiancé's single-engine plane.
That morning I woke up just as I did any other day. I was both excited and honored to be the Maid of Honor at her wedding. My fiancé and I were the only passengers on this flight. We had flown many times with friends and by ourselves so this was nothing new. It would be the two of us along with my two small dogs, Gracie and Pevo, whom I feel need a shout-out at this point! Haha. They played a HUGE part in watching over and saving me for many years.
Within minutes of the plane taking off, it was evident that something wasn't right. To save the drawn-out explanation involving technology, time, and investigations, I will sum it up by stating that what occurred was very unexpected and with no-fault lying on human error, the engine failed within minutes after takeoff.
The end result was a very traumatic time in the air spent finding what solution would save our lives and unavoidably having a very horrific plane crash which sparked a chain reaction of events as experiences such as they tend to do if you are blessed to live through it. I'd like to stress blessed. Thank you, Lord.
The first item on this list of events was my abrupt change in a destination that day. I would not be heading to my sister's wedding as I had so keenly planned out in my head. Once we realized, even without words spoken aloud that we were conscious, and once medical staff and bystanders were able to remove us safely from the plane, we would then be taking another flight in the opposite direction.
This would be for a very different purpose, of course. They were airlifting us to the nearest trauma hospital in Fort Worth. We had both known and unknown injuries. The one thing we knew is that they were major injuries, but we were alive.
There was a conversation that day on the plane, very high above the safe ground we had just left, that I will never forget.
Ultimately, I feel that the strength which came out of me in those moments was hardly second nature. The mental clarity and composure under pressure stemmed from hours of practice and mediation. It was the result of many hours of calculated slow movement and practice in breathing slowly. I attribute that type of strength to the mental awareness and mental toughness I learned in yoga!
Hours of practice allowed me to stay calm, to think clearly, and to calm the pilot in guiding us down with the help of the Lord. We were extremely fortunate to be alive, although there were injuries and a plan for surgeries to follow. As the weeks and months passed, my clarity in staying the course and following God's plan gave me a deeper understanding of our failed relationship.
I had a strong desire to move back to the area that I fell in love with years ago and had the opportunity to do so a year later. New Braunfels is a community that gave me the same feeling of home as did my hometown, of course, and my yoga community in Fort Worth.
Once I moved back to NB while still with my company I had tenure with (over 10 years consistently), and my position I maintained and still maintain as a dedicated sales rep, it wasn't long before I realized there was still a key component in my life that was missing.
I made the decision with the heavy support of my family and friends to live out the desires of my heart and started planning what would be known as Gypsy Waltz! I studied and did research every day on yoga studios, businesses, and every key component that would be needed in order to open my own studio.
It was on a ski trip with my best friend and her husband, that I stumbled upon a conversation that I will always remember. Her husband told me to stop making money for someone else or wait for a guy to take care of me. Again, I thought I was pretty successful and not "waiting for a guy" at that point, but he had a point and I valued his words and advice. These two people are a main support system for me and are people I see as family.
I was raised in a small town outside of Houston called Needville where I learned at a very young age the importance of networking and community. My brother and sister are my two top mentors. We are extremely close and a majority of everything I do is supported by them through numerous conversations that I have had with the two of them. When I have a crazy idea, I call my sister.
She helps me sort through them on a daily. Lol. Both her and my brother have an objective approach similar to that of my parents. I'm a visionary and a dreamer. The sky is the limit and I have a tendency to press the envelope in everything I do. I've failed a lot but thankfully that has not stopped me from creating new goals for myself! My goal is to LOVE every minute of my life!
Heartbreak teaches me the beauty and love that I am capable of. Uncertainties in business teach me to accept the fact that there will always be change. There is great beauty and peace in being fluid and making adjustments that best support my mission. Everything I do is focused on trusting God and his timing. Unanswered prayers and staying consistent teach me to waltz with grace in everything I do as I trust in God's playbook over my own.
My parents taught us how important it was to have each other's back and support family regardless of what was going on in our personal lives. We are each other's biggest cheerleaders and critics. They taught us how important it was to love everyone unconditionally and the ripple effect that true compassion offers a community when you seek out God's love and his desires for us.
My dad led many organizations, one bringing all of the churches in the community together. This taught me strength, courage, and overcoming what some may view as impossible. People CAN and WILL come together and work towards the greater good if they have LOVE in their hearts and the bond that family represents regardless of blood or not.
I opened my first Gypsy Waltz site in New Braunfels, Texas in January 2019. In talking with members of the community I realized the importance of creating a variety of exercises that can benefit every male, female, and child. I wanted to create a space where everyone was welcome, and where families could have positive experiences together, similar to the one I experienced in Fort Worth where the primary goal was to offer a HOME for anyone seeking out or happily stumbling on what I had experienced in Fort Worth.
A space where you can come as you are, connect with other people who desire a healthy lifestyle, and bond with yourself as you've never had! The members and instructors are what make this community so significant and unique. All I did was provide the space and the infrared heat panels. My business will always be about everyone else versus me. We are a Christian-based studio where we honor the connection between the mind, body, and breath as it relates to the Father, Son, and Holy Spirit.
Each studio is in a heated setting ranging from 90-104 with the humidity set at 65%. We use a very unique panel in order to accomplish this as well as the amazing health benefits that infrared heat provides.
The studio, well now studios, offers hot yoga, hot cycling, hot rowing, and hot barre classes.
I am the sole owner of two locations thus far, the first in New Braunfels, Texas, and then in Oxford, Mississippi.
My vision and mission have and always will be to connect every individual with their inner self, a sense of well-being, a path towards peace and to enhance mindfulness in each present moment of our lives. When we take the time to engage with our inner self allowing for exploration, self-recognition, and true authenticity we find our current self and uncover our true identity in our current chapter.
Yoga taught me that we are constantly changing and it's just as important to know who we are and who we are not and to trust EVERY. SINGLE. PART of the process, having full faith that you will wind up where you need to be. My goal is to change lives through the power of breathing, mental stability, and faith. Yoga and therapy are the two main instruments that I use in my life.
Can you talk to us a bit about the challenges and lessons you've learned along the way? Looking back would you say it's been easy or smooth in retrospect?
We all have a story and struggles. I have already opened up quite a bit on my journey, as it relates to getting to where I am today and that's where I find the beauty in any story.
I've never been one to say, the world is against me or why is this happening, but have always gone a little deeper and taken the time to connect with my choices, my circle of friends, and my decisions. Some consequences are a result of something we decided upon and something that was in our control and some are not.
Ultimately, I always make it a point to reflect, so in regards to everything that has happened to me in the past, I can honestly say that I reflected and may have redirected a bit in order to stay on course and stay true to myself. I gave myself time to make adjustments while asking myself, 'what am I doing negatively that is causing this result'? Pivot. Pivot.
God doesn't give us more than we can handle at any given moment. If you lead a life with love as the priority and allow for self-reflection during the good and bad times you'll always win! Sometimes you win, and the other times you learn.
The pandemic was something that was a trying time for most businesses. The game changed daily and it was a time we all experienced "troubled waters".
I know I may sound like a broken record, but to hold steady, use the paddles of mental toughness, and consciously being fluid as I learned from yoga, is what allowed me to brave each passing moment while staying true to my mission. I felt like when my yoga family needed me most and the time when they needed the space to release their own stress and anxieties, we had to close for 2 months.
It was heartbreaking, but I made adjustments and devised a strategic plan to come back stronger than ever for everyone! We did just that! We came back with stronger team members and a stronger yoga family.
My focus is to lead with love always and expect the same in return and respect for the infrastructure I've built. I have learned that not everyone honors a person's values and it can be devastating to our community when alternative motives are shown. You have to take a step back, be objective and make sure each move is honoring the mission. The family of instructors we have is by far the strongest group we have ever had, with the exception of AJ. I still hope to have her back one day-lol! She's one of my soul sisters and is an exceptional person!!
Loss. This is something that is hard to find beauty in when we lose someone we love. My father's passing in August of 2008 taught me a lot at an early age. I was a senior in college when he first got diagnosed with cancer. I ended up leaving the corporate career that I had so that I could have the opportunity to take him to his treatments.
In that six months, leading up to right before he passed, I had so many special moments and healing conversations with him, as a young adult. I know now that God knew I needed this time with him to have the conversations that we did where he taught me so many lessons pertaining to resilience, mental toughness, and his strong relationship with the Lord. My mother passed very recently in January of this year, 2022.
This one comes with an extreme jolt, and one wrapped with a different type of grief and pain, as it was a very unexpected and tragic event. I believe God knew the devastation this would cause in my life and once again gave me the time with her last year, traveling to places together that we had talked about for years. She was my best friend and my biggest cheerleader, especially when opening up Gypsy Waltz.
She lived with me for 18 months as I planned, opened, and went through the initial struggles of owning a business, especially in the first 6 months, which was all about finding the right energies and those who wanted the same thing as I did… to give love to others in a selfless way and without any ill intent.
She always had the right words to say and gave me that same mental toughness and resilience that my father gave along with her unique spark, her zest for life, being social, and the energy she gave to every group or situation. She was and still is the strongest woman I have ever met!
Great, so let's talk business. Can you tell our readers more about what you do and what you think sets you apart from others?
My logo, mission, and reflection of my business honor my parents and the life they led. I have always been a gypsy at heart and have had a strong desire to travel, connect with different cultures, and people of any and every wall of life, and support the mission God has laid upon my heart.
The wildflowers represent my father's resilience and the foundation that he provided as my roots. The star represents the zest and energy for life my mom had. They taught me to always waltz with grace through our highs and lows.
It's always an honor to walk into the studios with their legacy still a priority in my own life with faith, family, and community. I believe everyone that we cross paths with, if even for a day or a season, is sent from God. My mission is to help guide them to serve the Lord, honor themselves, and love with all their heart!
If you are curious about what I have discussed in regards to our infrared heat panels and the unique facts regarding their frequencies as well as the health benefits they provide, you can learn more on our website.
THE HIGHLIGHTS I DON'T WANT YOU TO MISS!
Free classes for anyone undergoing cancer treatment! The mental and physical benefits that the heat provides is something that I saw make a positive impact when taking my dad to treatments.
We have a partnership with the *Pink Warrior Angels* in New Braunfels as well as the offerings in the studio for cancer patients and survivors.
Athletes and our partnership. We work with a few schools in our local district to provide mental toughness, meditation, and the importance of a healthy lifestyle to the athletes, employees, coaches, and parents.
More new class offerings coming in the fall! Can't wait!!
What do you think about luck?
Funny you ask. I've always been told I'm lucky, and I believe it… that's either part or the full reason luck has been on my side is my faith that things will go as they should or even better than they should!
I read something the other day that said if you want something that means you don't have it. I've always had a strong mind and have been able to plan and attain almost anything I have ever wanted! For the things that didn't work out, God has shown me why he didn't answer that particular prayer.
I actually feel lucky just knowing He is always by my side. I think there are a lot of things that people strive for, some being material things that other people have or any desire that seems out of reach. Material things have never been a focus of mine.
I focus on staying true to myself and I'm in constant competition with the girl I was yesterday. You could say it's a constant game of chess against myself… sometimes it appears physical, but it's mostly mental.
If I want it, I'll get it. I'll work harder than anyone else, I'll study more, read more, and ultimately will not sway to any of my unhealthy or selfish desires, but more so rely on and trust in God's plan.
Maintaining loyalty, commitment, and integrity is something I find imperative in everything I do on a personal and professional level. I trust that He brings the right people into my life that will guide me to His purpose in the precious time I have on Earth.
The devil plays hard, but God always shows up and shines through, and for me when the night seems the darkest. It has worked 100% thus far to trust Him and I can't say enough how grateful, blessed and lucky I am to have such an awesome life and have our God that loves me and the rest of his children so much!
Contact Info: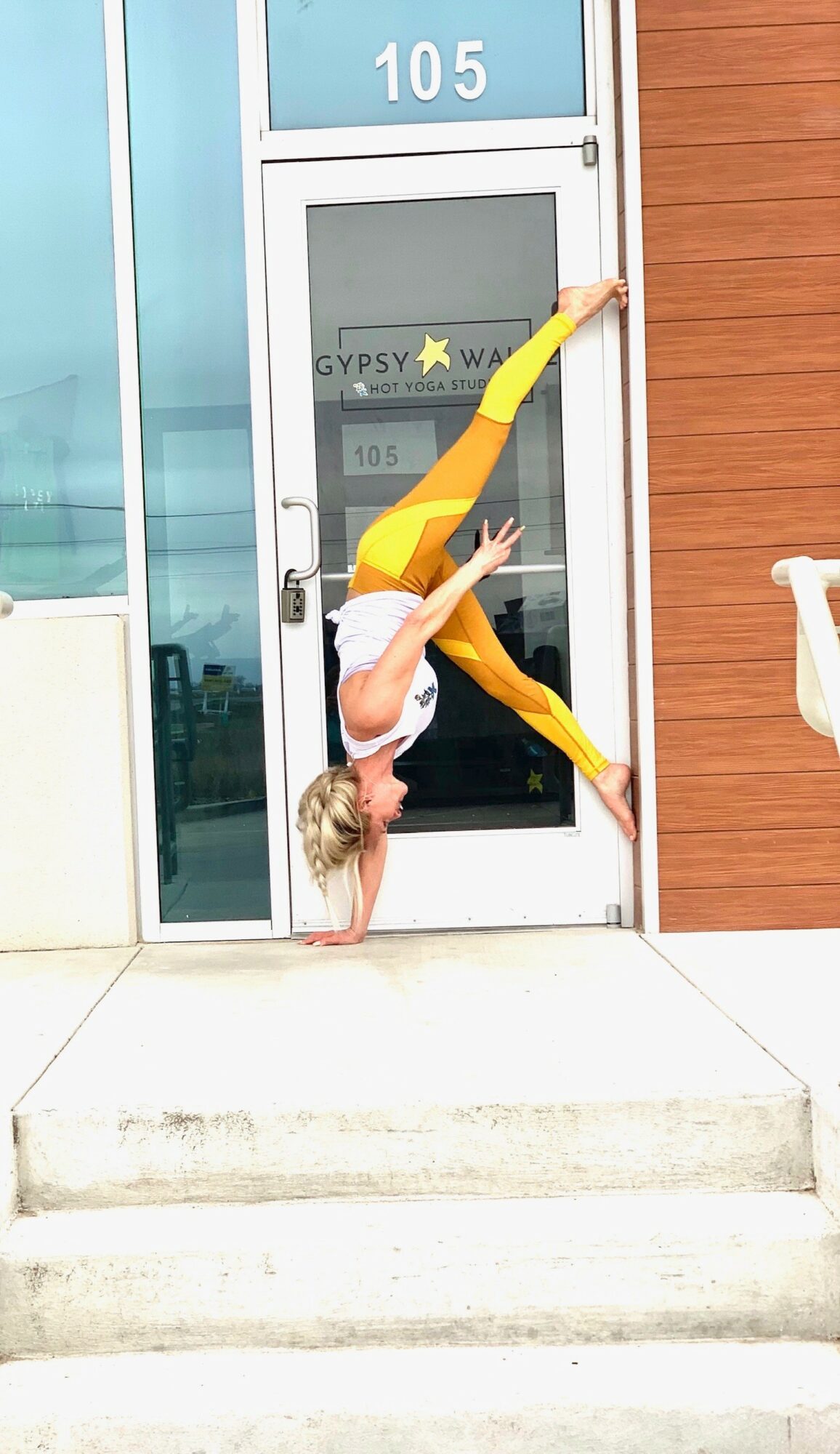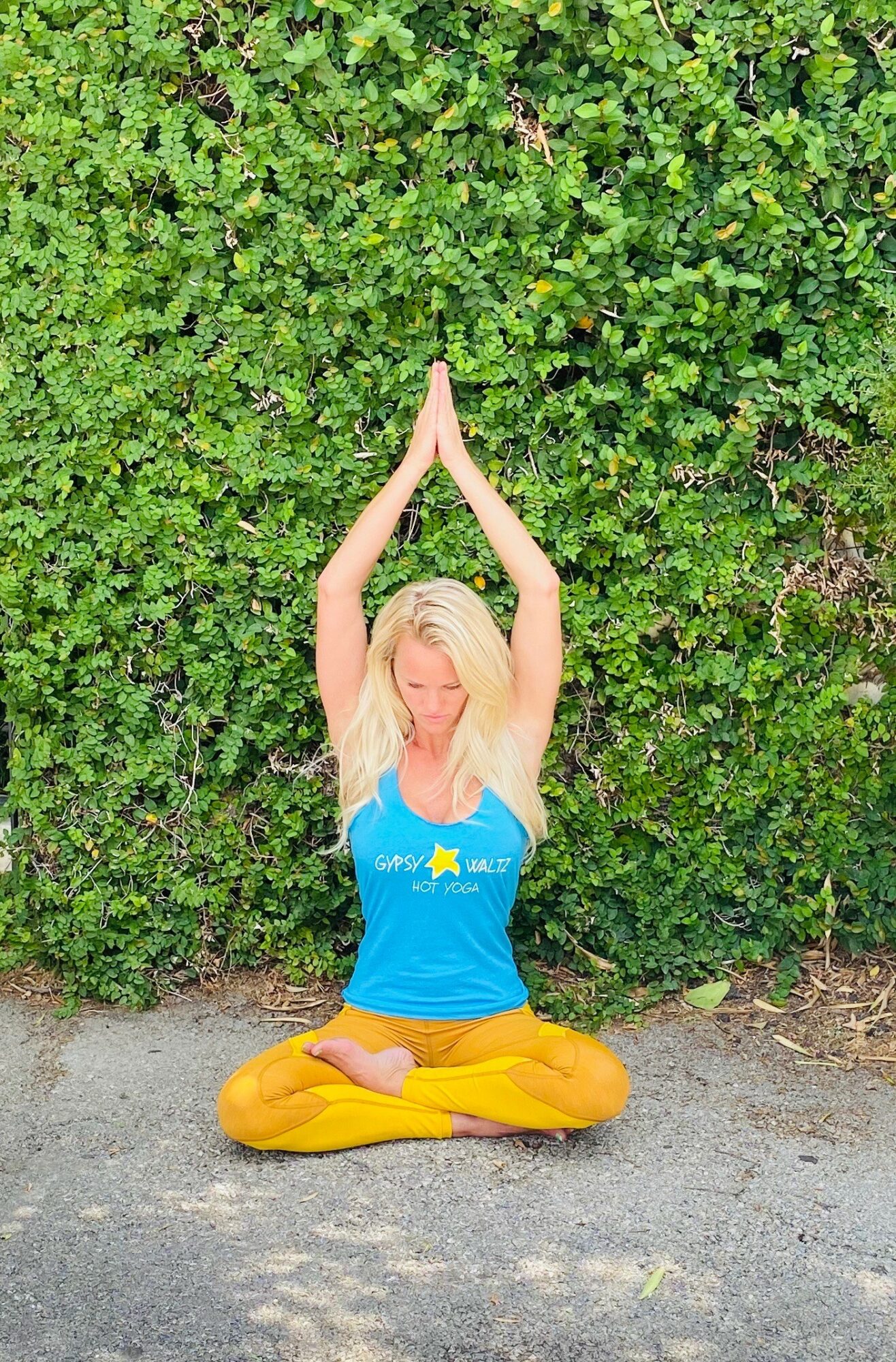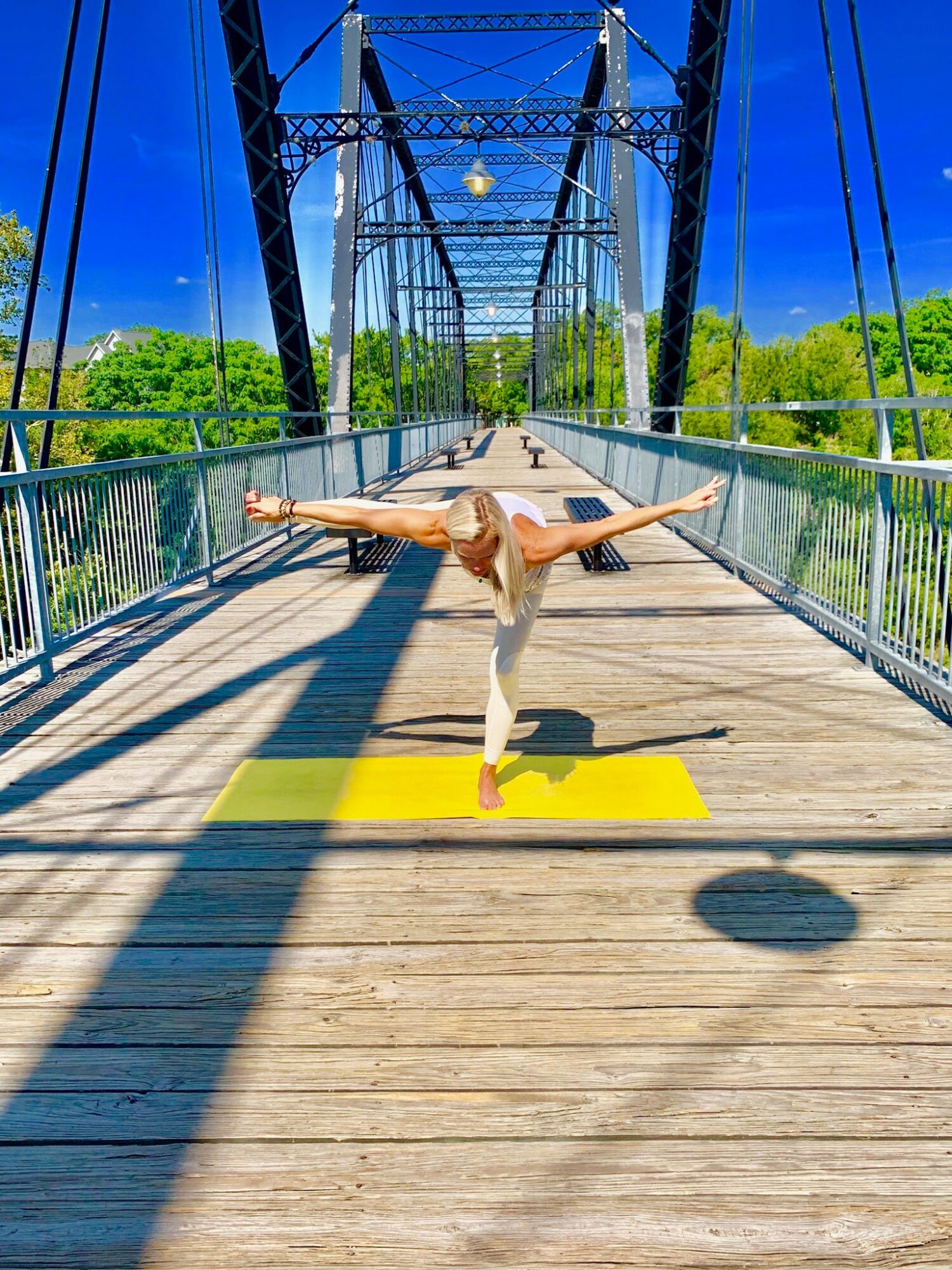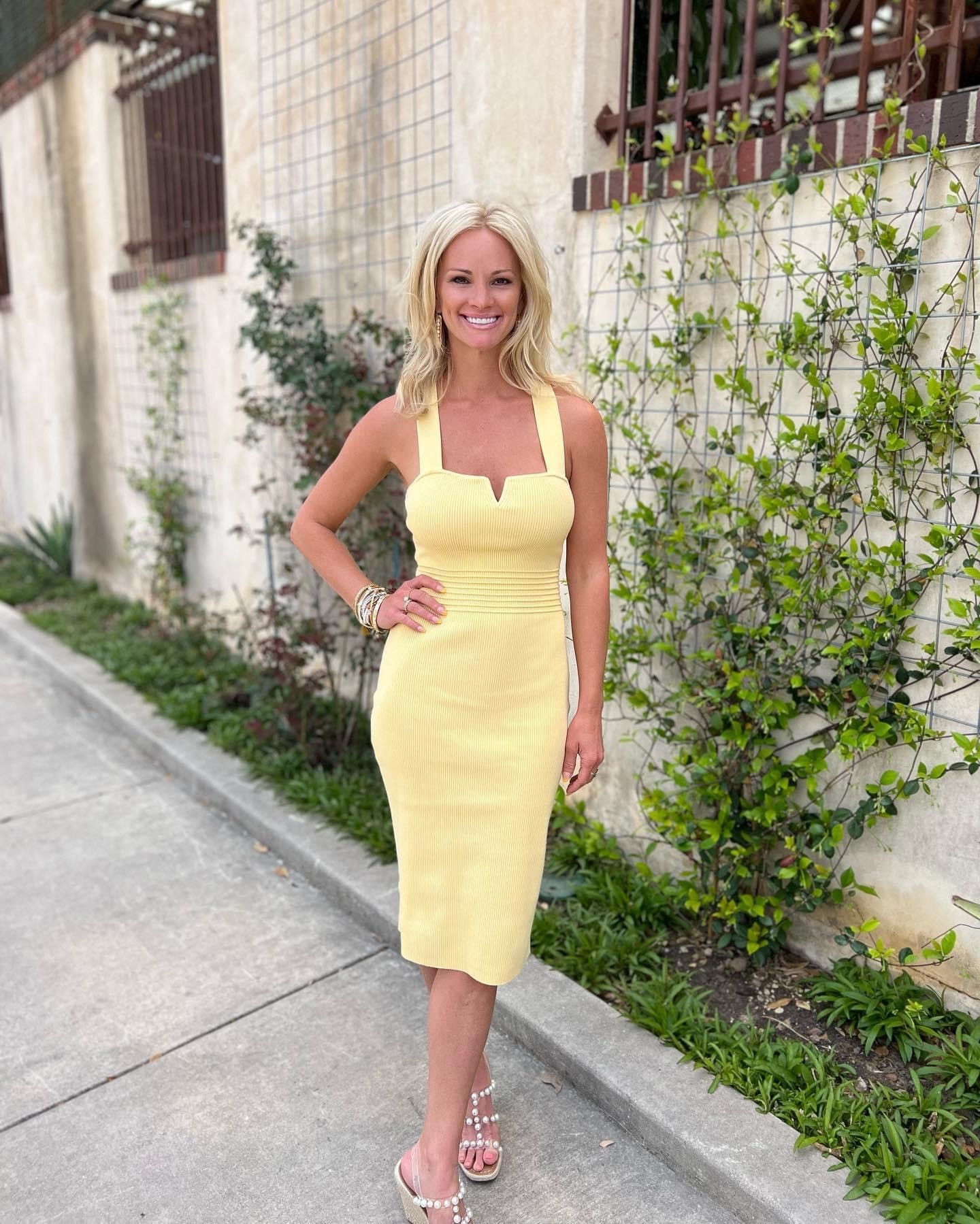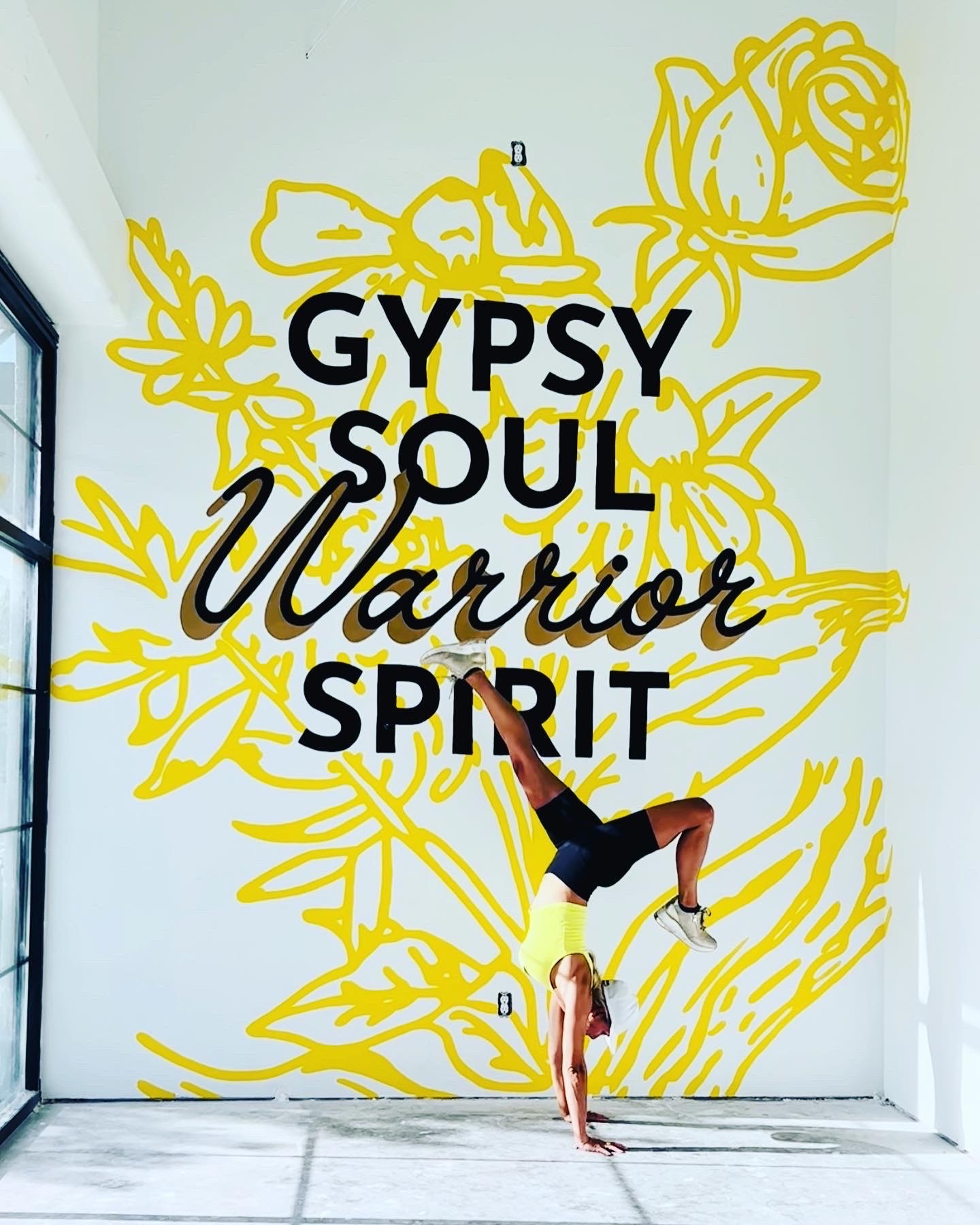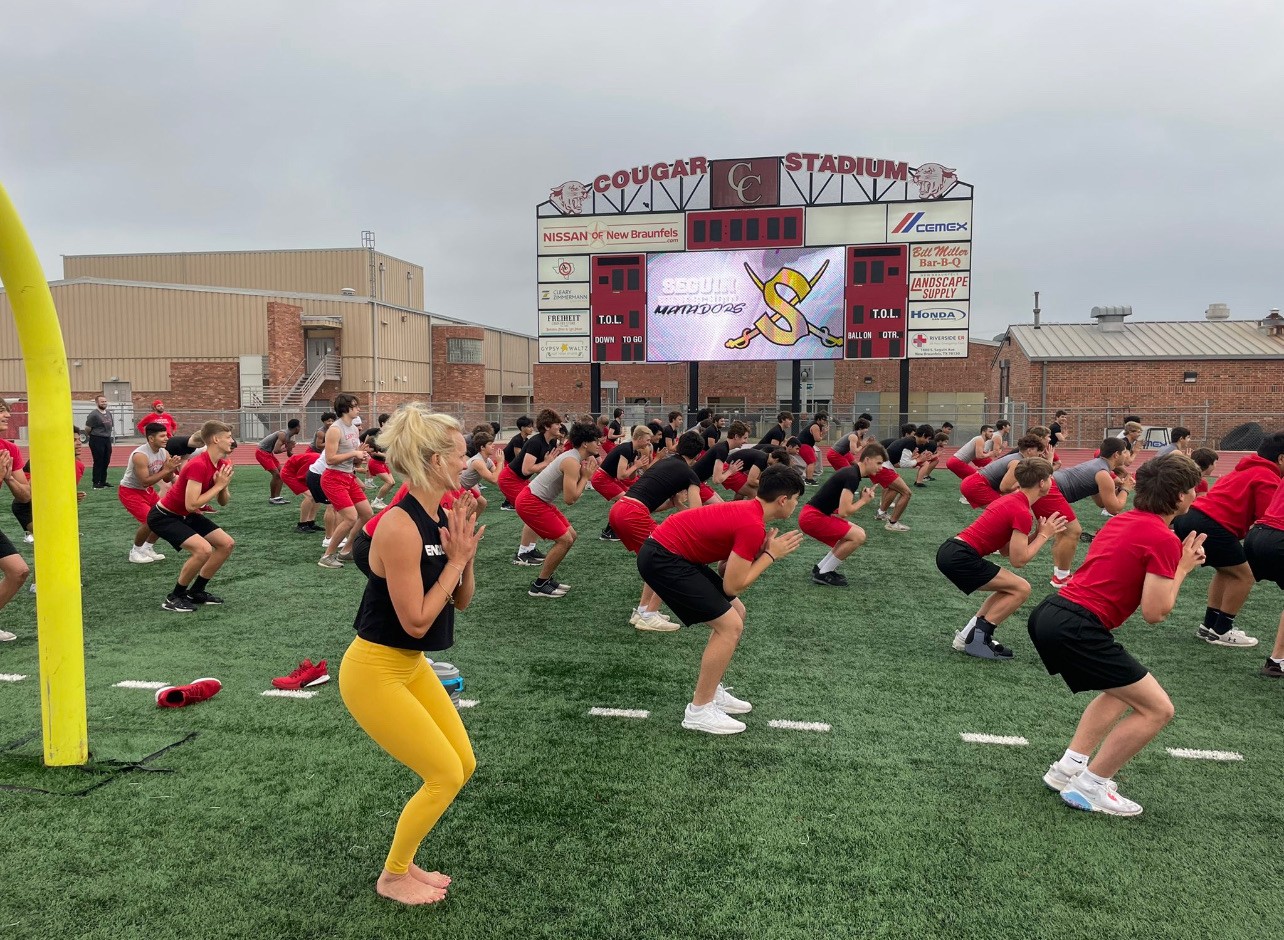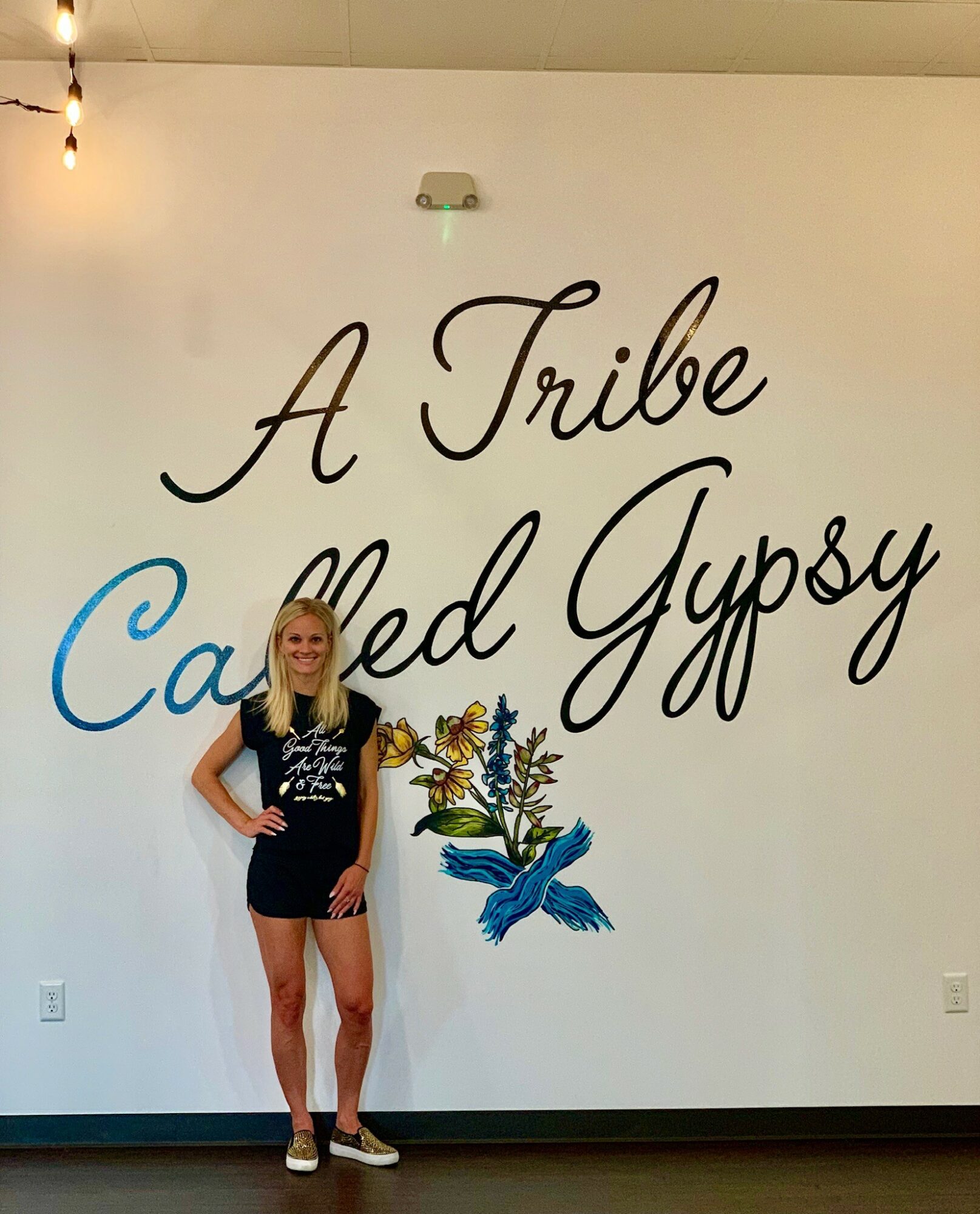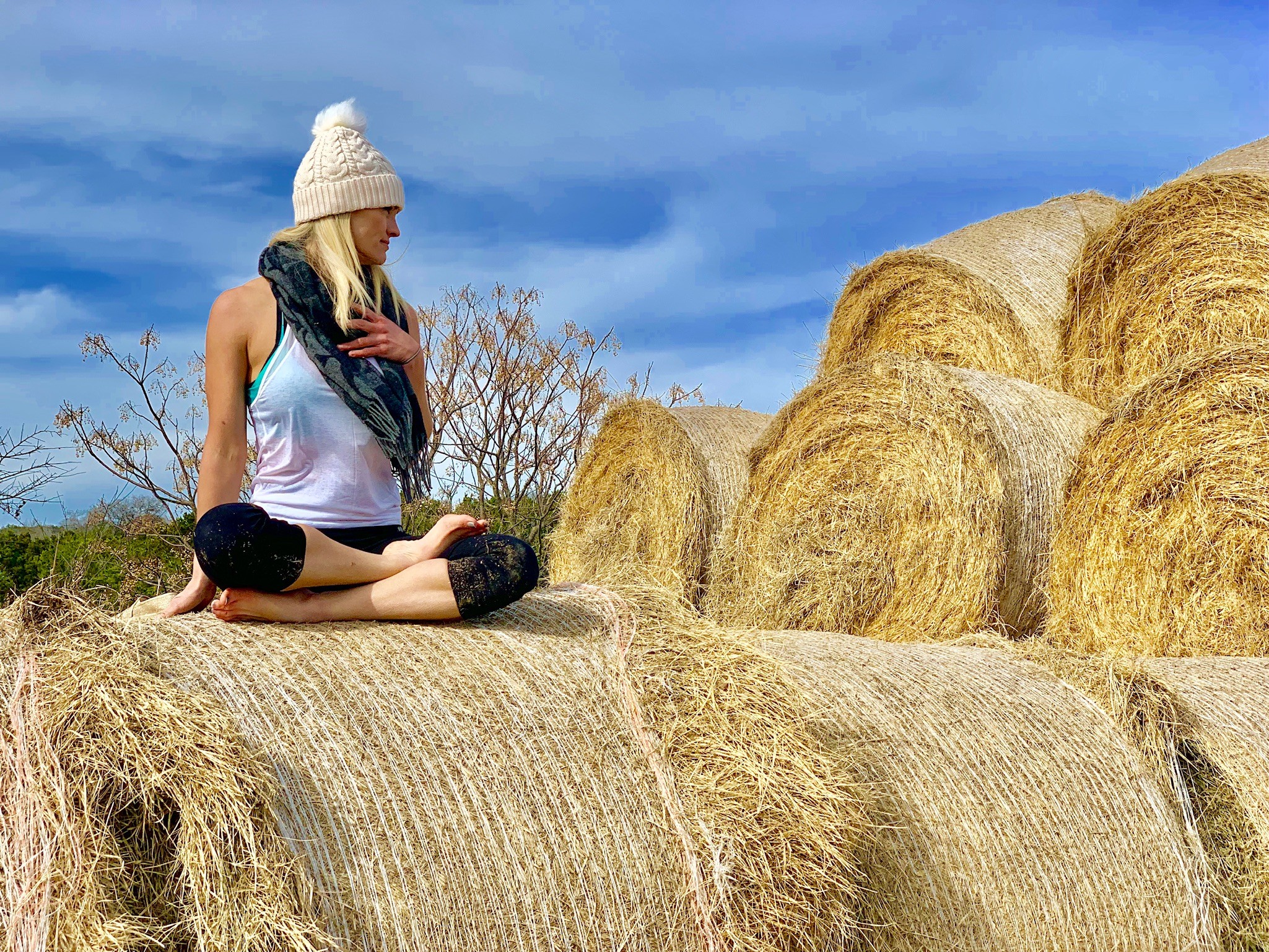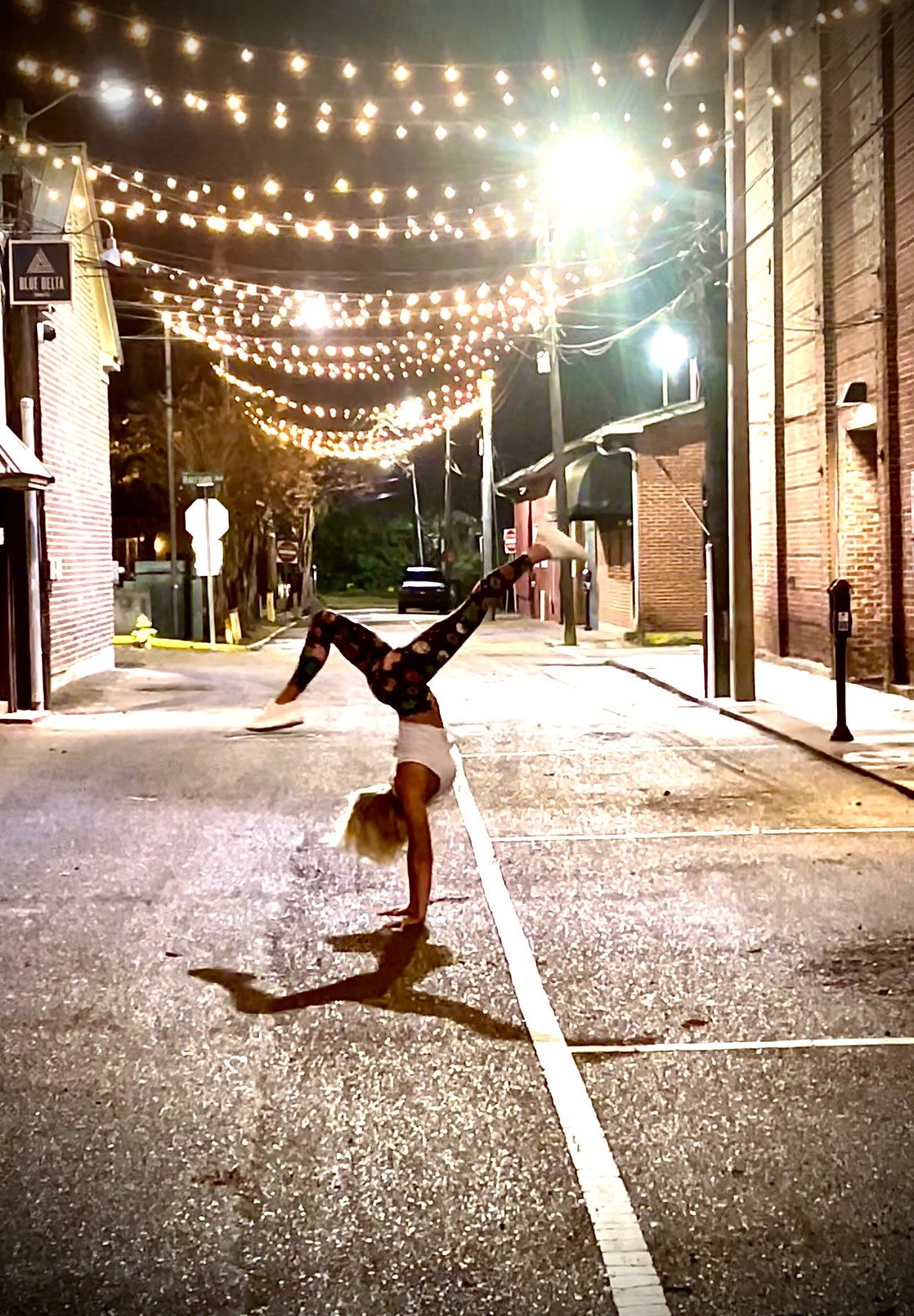 Suggest a Story:
 NashvilleVoyager is built on recommendations from the community; it's how we uncover hidden gems, so if you or someone you know deserves recognition please let us know 
here.