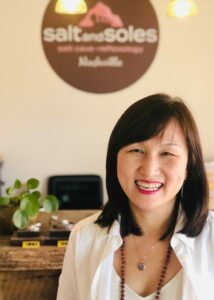 Today we'd like to introduce you to Connie Chang.
Alright, so thank you so much for sharing your story and insight with our readers. To kick things off, can you tell us a bit about how you got started?
I grew up in Jeonju, South Korea, about 3 hours south of Seoul. In my mom's kitchen, there were always plenty of farm grown vegetables and ingredients with which she made her own fermented sauces, such as gochujang, doenjang and homemade soy sauce yearly. A small corner lot of our yard was dedicated for dozens of earthen clay jars that were full of these amazing homemade fermented sauces, slowly aging and going through the fermentation process.
When bored, I used to open the heavy lids of the clay jars and sniff at the earthy and rather pungent aroma of the sauces. How much I adored the rich colors of the sauces as they go through the aging process! Thinking back, getting a good whiff of the smell coming out of the earthen jars was not just a thing I used to do out of boredom, but a deliberate act I performed to repeatedly feel the endless love and dedication of my mom toward me. Her love for the family and keeping them healthy through a slow food and natural lifestyle had formed my conviction that you are what you eat and what you engage in through daily is what helps to keep your balanced and healthy lifestyle.
I never got to meet my grandmother who passed away long before I was born. But later in my life, I found out she was a healer. The whole village used to visit her in a shrine she used to live in and they would seek advice on their hardships, health issues and spirituality.
These two women are the pillars of my life and make me who I am today.
A healer with immense dedication to serve people through her innate ability of healing energy equipped with an immense knowledge on the reflexology, yoga, sound healing and energy work.
My training goes back to early 2000s where I met this amazing yogi, healer and author, the late Bae Jung-hee. Through her, I learned the authentic lineage of traditional Hatha Yoga and even traveled to the Himalayan ranges of Northern India where I spent months deepening the yoga and meditation practices in an ashram next to the Ganga river.
After returning from India, I taught yoga in Philadelphia which got abruptly stopped to dedicate myself to provide for the family. After years of working in a corporate world and earning six figure income, I always knew that is not where I belong and I need to seize a moment where I can go back to my true calling of being a healer.
It was 2015 when I found one.
With constant stress and sinus infections, I was introduced to dry salt therapy which is a natural therapy where you breathe in the microparticles of salt to help to reduce inflammation and clear up the respiratory system and the body. It was a life-changer.
Then, an idea came up. How about combining the salt therapy with reflexology into one!! Next moment, That is how Salt and Soles was born.
The first-ever business in Nashville, in USA or in the world that was founded with reflexology and salt therapy as the core of the services. That is Salt and Soles.
Can you talk to us a bit about the challenges and lessons you've learned along the way. Looking back would you say it's been easy or smooth in retrospect?
No, it hasn't been. Even with the strong conviction and realization that I am not happy in the corporate world, I had to fight against the fear that I may not be able to make it as a business owner. The corporate world was cozy and provided very comfortable living to me and my family. It was not an easy decision to give up on the monthly paycheck and benefits.
However, the yearnings and strong desire to fulfill my destiny allowed me not to lose sight of my dream. After into a hard soul searching, I knew it was time to move on and make my vision into a reality. Opening a holistic practice where the dry salt therapy and reflexology is given concurrently in a beautifully handbuilt Himalayan salt cave. We opened the store in the heart of Nashville in 2017.
Thanks for sharing that. So, maybe next you can tell us a bit more about your business?
I am the lead reflexologist and we have two other reflexologists. Our reflexology is not the typical foot rub you can easily see at those malls.
Your feet are microcosm of your whole body. Each foot has more than 7,200 nerve endings that connect to the body. By working on your feet and reflexes that correspond to the body systems, organs and tissues, reflexology provides deep healing experiences by bringing homeostasis, relaxation and facilitating better flow of energy and circulation. No wonder it has been practiced over thousands of years across the world. After a wonderful reflexology session, each client gets a brief summary of 'the stories their feet can tell' by their reflexologist. Of course, it is not anything diagnostic at all, but our clients often get amazed how much information our certified and experienced reflexologists can tell through their feet.
We have customers visiting us not just from Nashville but from all over the nation.
Our most popular service is 'reflexology in the salt cave'. It is a combined service of reflexology and dry salt therapy. You get reflexology on your feet or hands while breathing in the microparticles of pharmaceutical grade salt relaxing on zero gravity chairs. We also offer Vibrational Sound Therapy, Salt Cave Yoga and Amethyst Biomat sessions.
The Nashville Scene's Best of Nashville has invited us to be featured in their voting for this year. The voting will start this Thursday 7/29th and we are thrilled to be part of the campaign.
Risk taking is a topic that people have widely differing views on – we'd love to hear your thoughts.
Even though I would call myself a trailblazer and risk-taker, it hasn't been easy. There has never been a business which is built around combining the two healing modalities- reflexology and dry salt therapy. It has never been done before, so I didn't have any examples to go by.
I almost felt sick in my stomach when I had to break the retirement account that I had been saving for years.
However, deep in my soul, I knew I had to do it no matter what. This is my destiny. I was born in this world to serve the people. Helping them to heal and rejuvenate through the wonderful powers of the reflexology and dry salt therapy. I am holding this sacred space daily and I am so proud I didn't give it up.
Today, after being in business for four years, we have given reflexology to more than 4000 customers, that is more than 8000 feet!! We have become the place where people in Nashville and all over the States come for relaxation and healing. It is not uncommon to hear an instant 'Ah!!!!' when the clients enter into our door. They immediately feel the serenity and the relaxing ambiance the space gives out.
We are so proud that we have been chosen as one of the best detox places in Nashville and named as the most authentic and the best reflexology in not just Nashville but in the nation.
We often get asked if there are Salt and Soles in other states, so they can visit when they return home. So far, it is only in Nashville, but we have no doubt that there will be a Salt and Soles in major cities across the States soon!
Pricing:
$35 for single dry salt therapy
$69/month for 4 salt therapy membership
$90 for 30min reflexology in the salt cave
$110 for 45min reflexology in the salt cave
$60 for 30min Vibrational Sound Therapy
Contact Info: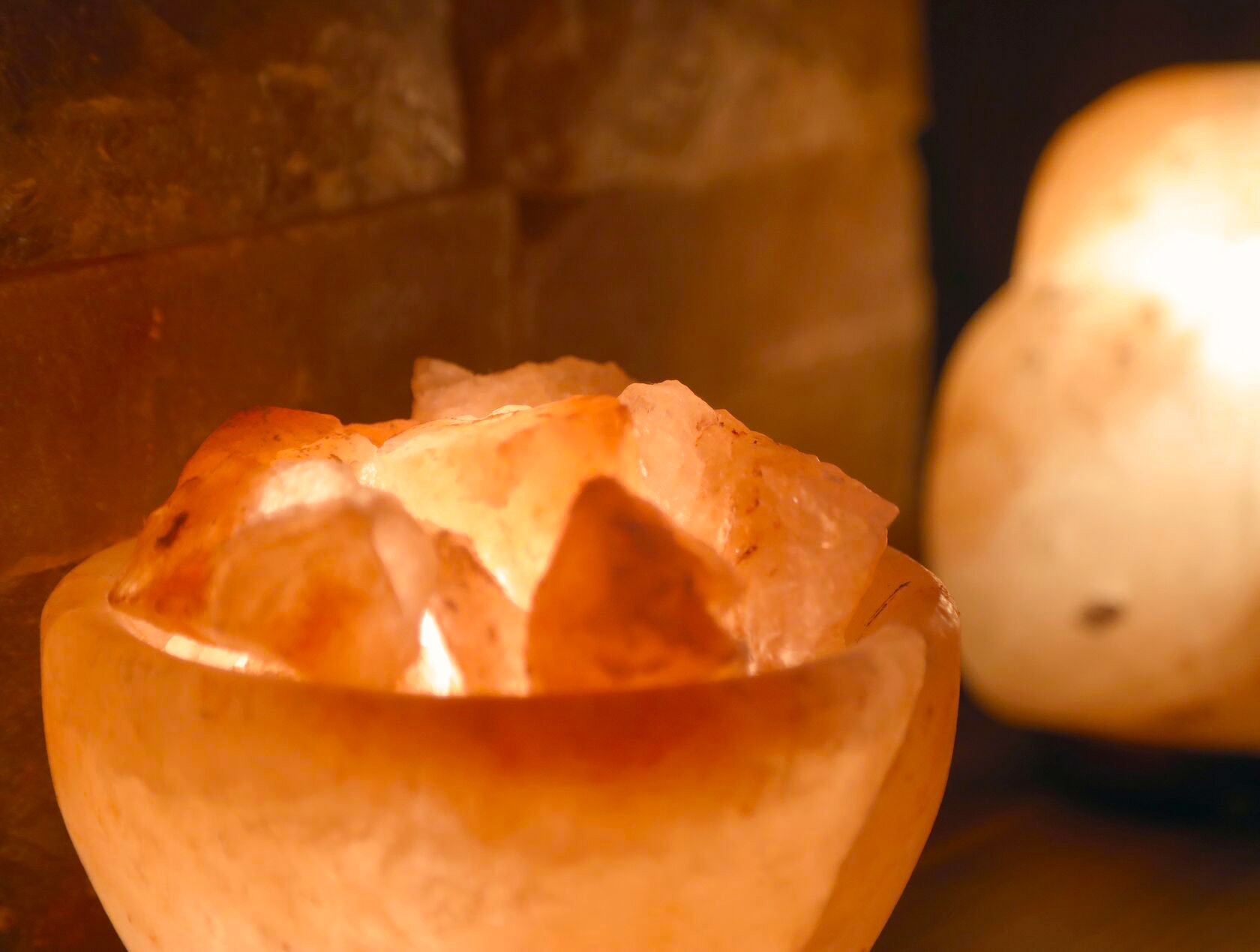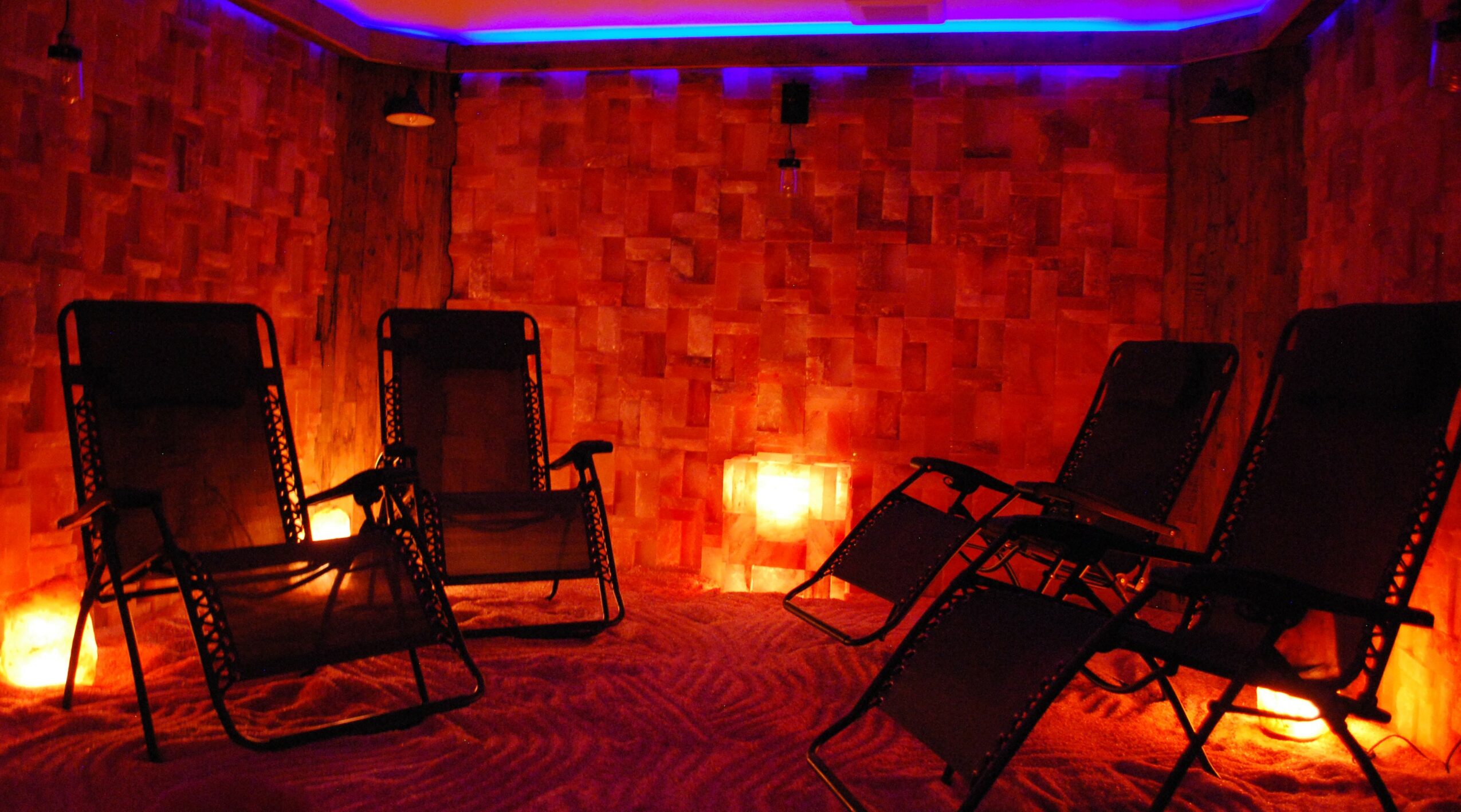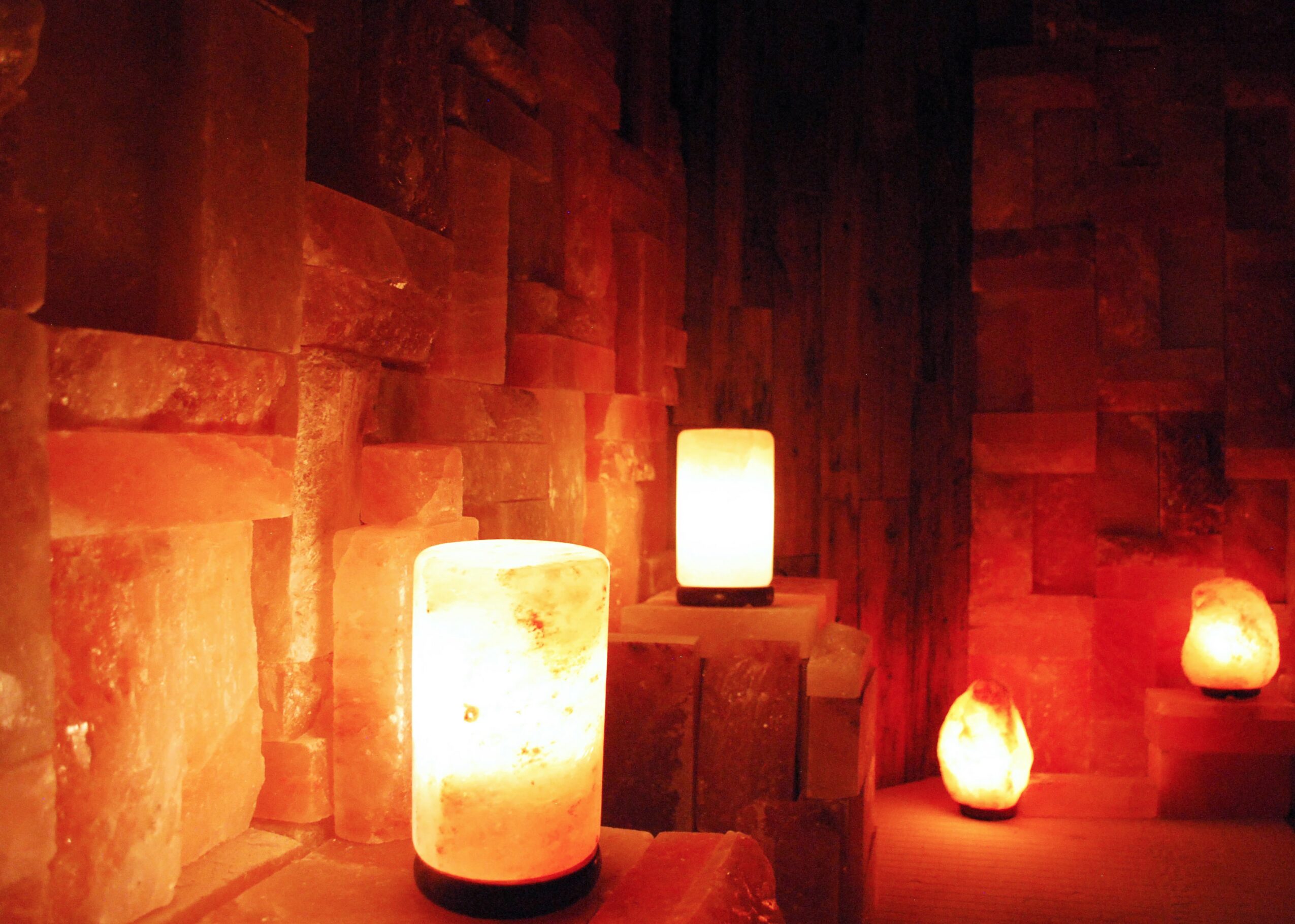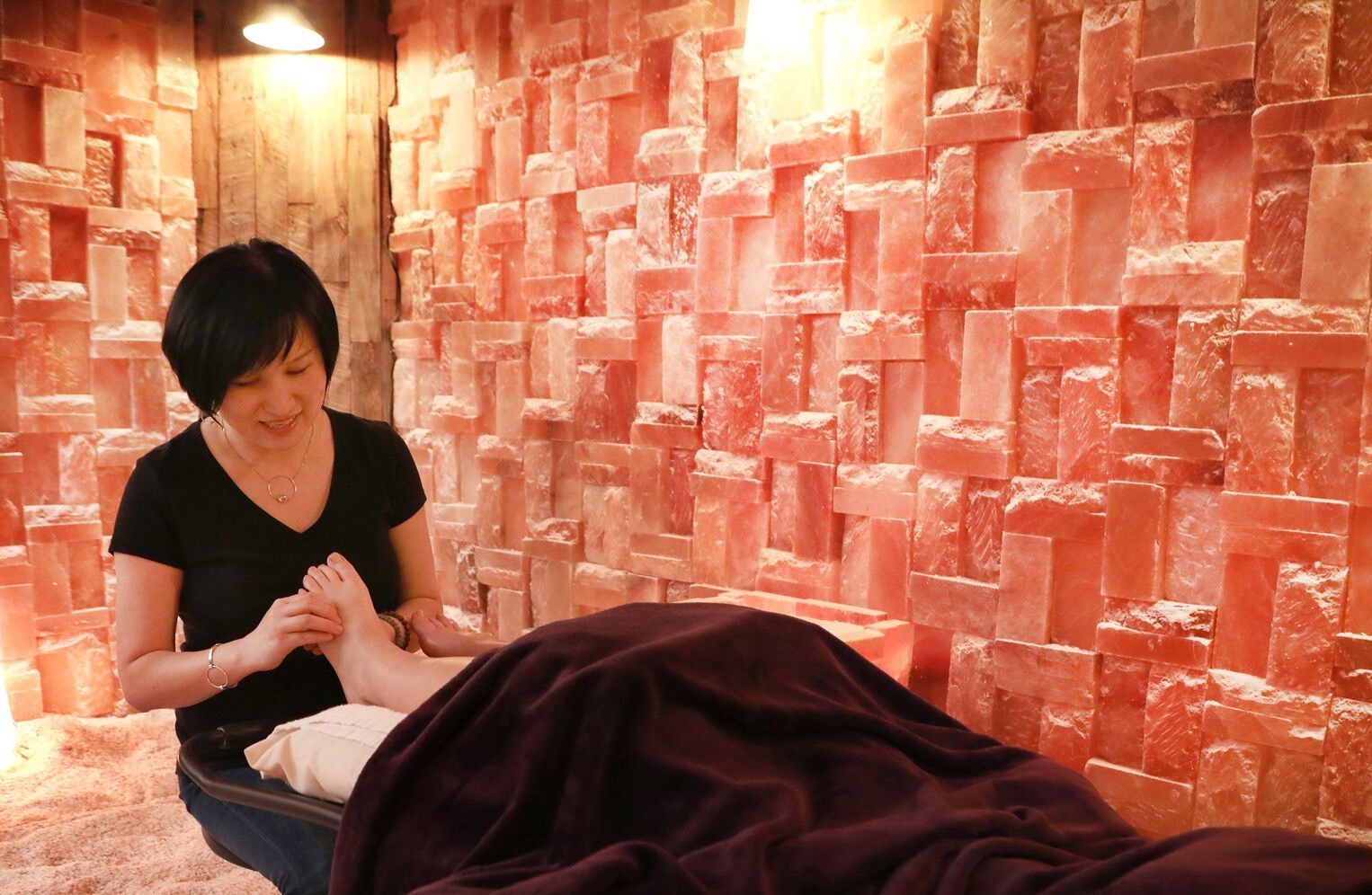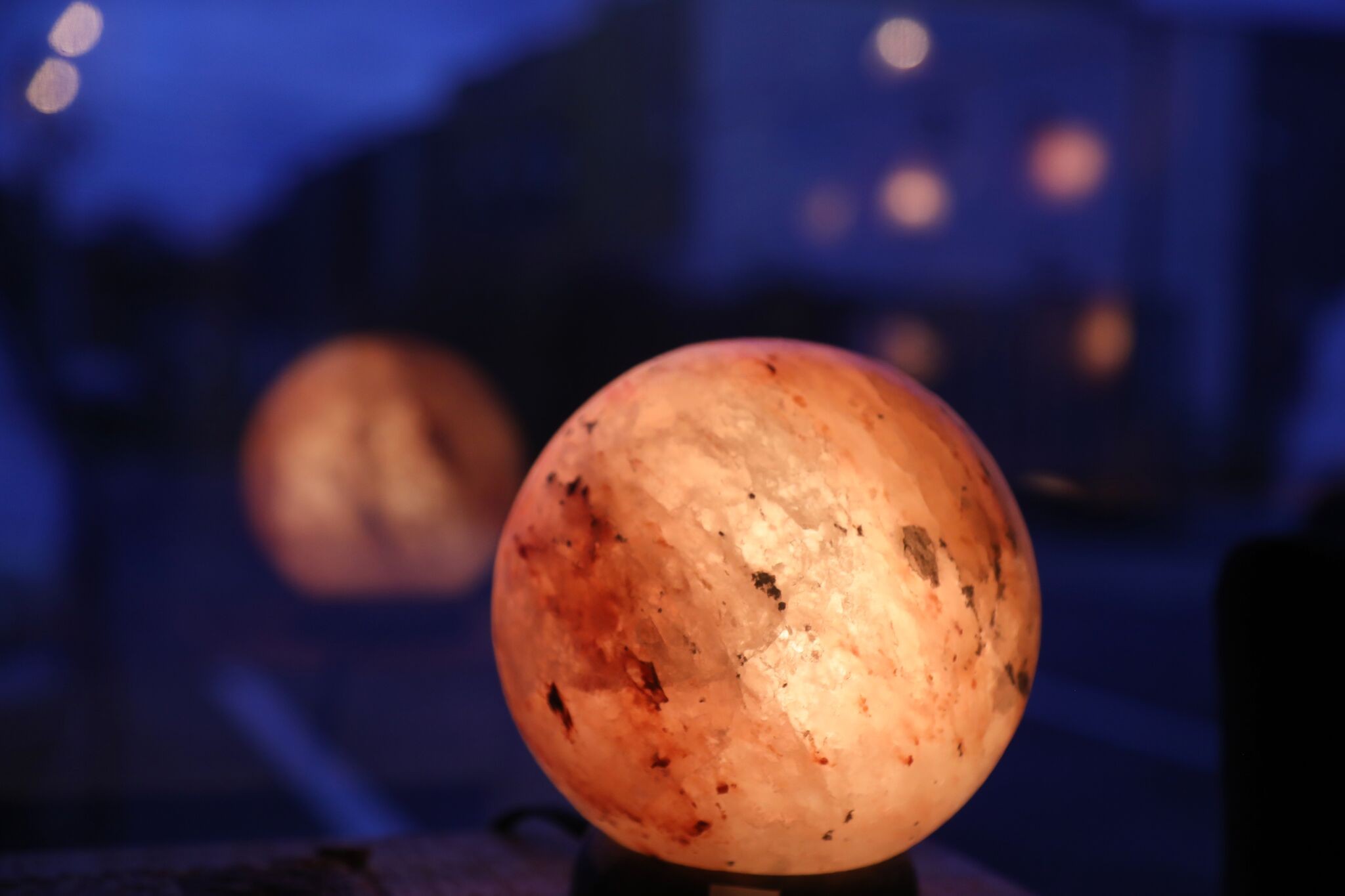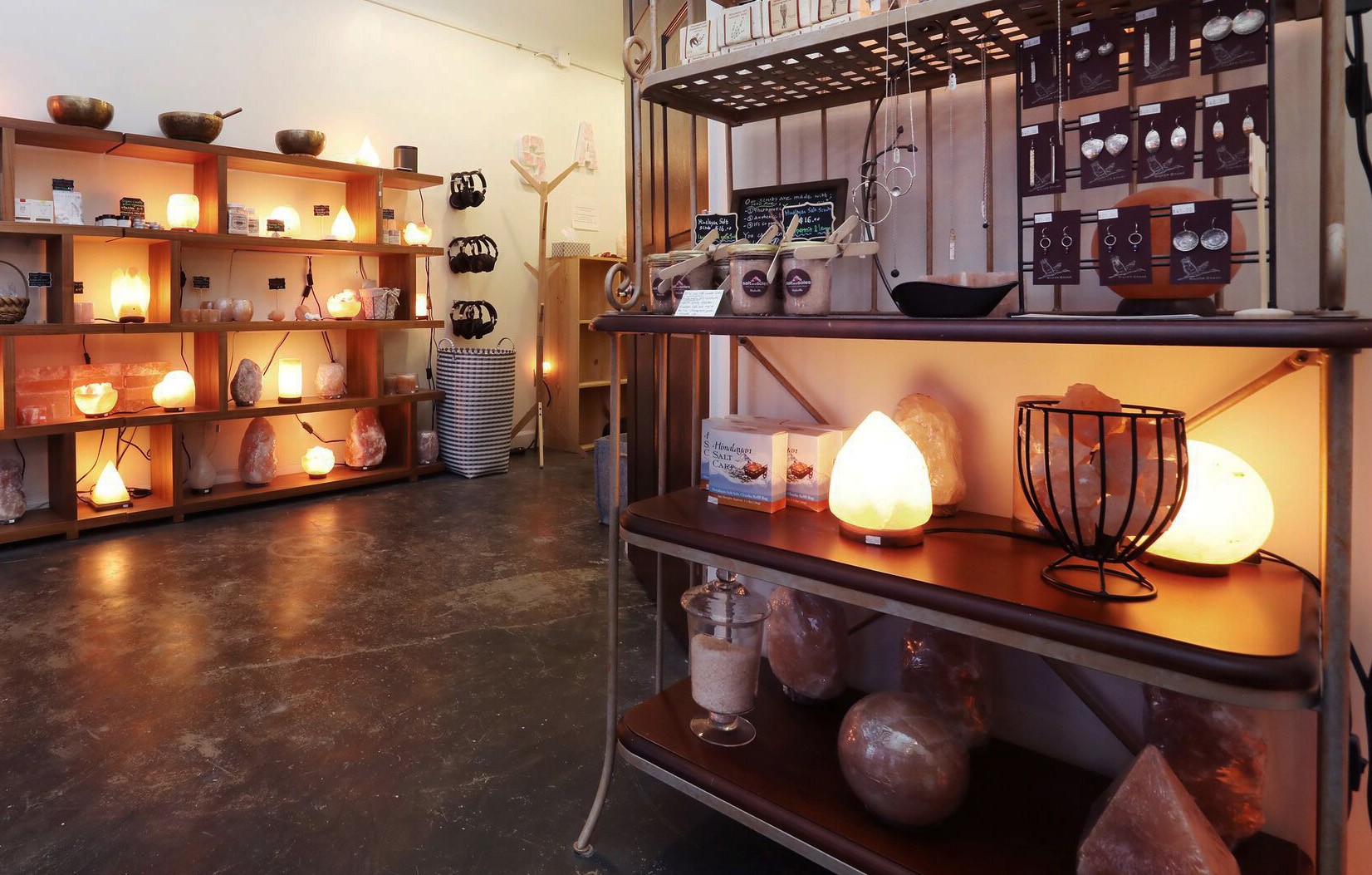 Suggest a Story:
 NashvilleVoyager is built on recommendations from the community; it's how we uncover hidden gems, so if you or someone you know deserves recognition please let us know 
here.