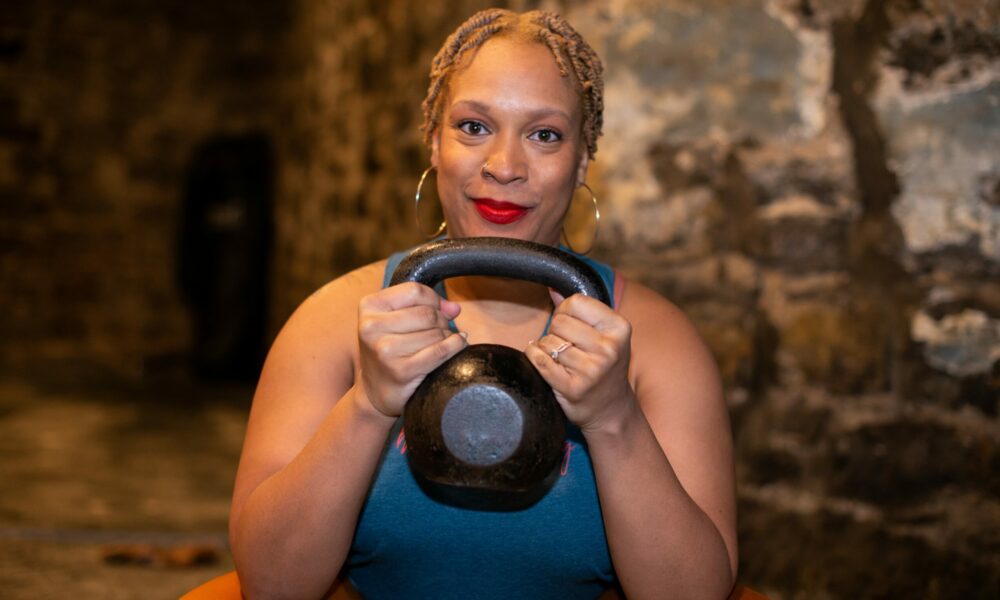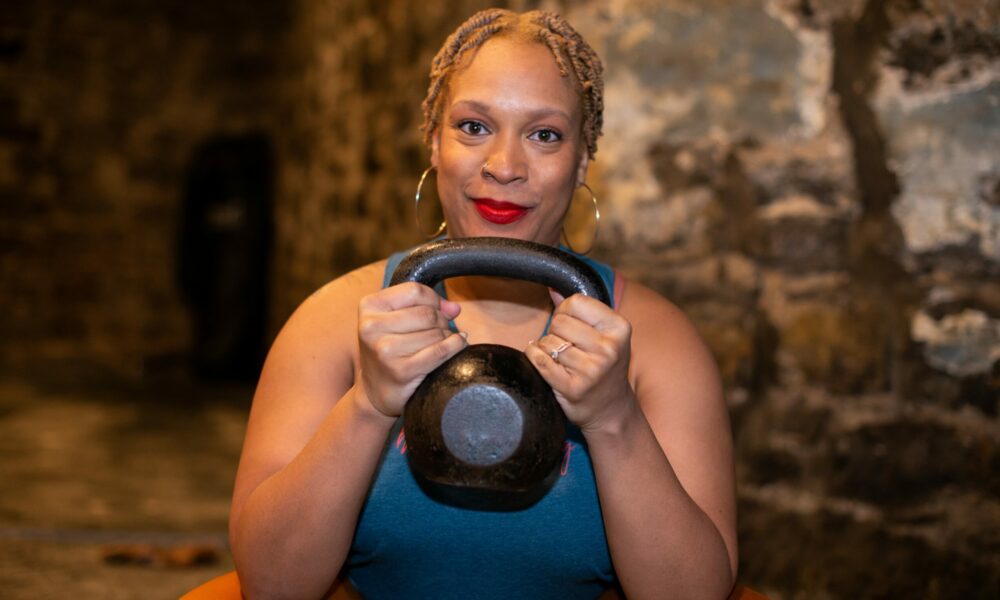 Today we'd like to introduce you to Jessica Thompson.
Alright, thank you for sharing your story and insight with our readers. To kick things off, can you tell us how you got started?
Growing up, body image was always an issue for me. I never felt entirely comfortable with the shape, size, and curves. But I grew up very active, so I didn't put too much stock into diet culture. My life was naturally in that space. It wasn't until I had my first son at 22 that I started to feel the pull toward diet culture. Society pushes the narrative of the "snapback" after a baby, and I felt the pressure to do just that. My first dabble with Weight Watchers, and I joined a gym where I took Pilates and cycling classes. And it all spiraled from there. I was so deep at one point I was only focused on changing my body to be accepted. I wasn't nurturing and caring for any other part of my life with that same magnitude. Then, in 2016, things took a sharp turn. My mom was diagnosed with Stage 4 lung cancer, and life as I knew it forever changed. Please put me in a position where I couldn't do the things I was doing before. I had to take stock of what was important. In 2017, my mom passed. That lead me into a deep depression. I didn't want to move. Thank goodness for my incredible partner, Derek Thompson. He was there for me through it all. He was incredibly patient and loving as I went through my grief process and has been instrumental in where I am today. (He's also co-owner of the business.)
My body changed a lot during that time, and I decided I wanted to go about my well-being differently than I had before. I wanted to get well from the inside out. I joined an inclusive gym that made my body feel safe, got certified as a wellness coach, and began the process of healing. At that time, I was asked by the owner of my gym at the time to teach some classes. I was so grateful to feel seen in my wholeness and what I was capable of in the body I had. That sparked another fire in me. I wanted to ensure all humans could feel this way in places of fitness and well-being. It's not enough to push fitness as an aesthetic; it is so much more than that. During that time, I started working with Kate Moore, the founder of getFIT615. We would meet for coffee and talk about the wellness industry and how we wanted to change it. I had no clue that I would be taking over that space just a few years later! It was a lot of seed planting and manifesting quietly for a long time.
2020 hit, and with it all the talks about DEI. It was only right that when Kate said she was thinking about giving up the gym because it was time, I was in a position to do some things. I started some online training and masterminds for wellness professionals built for meaningful conversations. It truly has been a gift. I hope to continue building on what Kate created while adding a little of my flair and experience to take it to the next level.
Can you talk to us about the challenges and lessons you've learned along the way? Would you say it's been easy or smooth in retrospect?
The road to where I am today has been bumpy. I've been dabbling in fitness since 2015 when I started a fitness and food blog (mind you, this was when I was at the peak of diet culture but beginning the process of unlearning.) The blog was called Jess in Music City. It was fun but didn't last long. When my mom was diagnosed, I gave a lot of things up. I revisited wellness from a coaching standpoint after she passed and I received my certification. I wanted to specifically target black women, educate them on how wellness doesn't have a look to it, and learn to love our bodies and holistic well-being. It was called WERK Your Curves. I put on a lot of different events with WERK Your Curves, but it never really took off. I WILL say it was a great jumping-off point. But I didn't make any money doing WERK Your Curves. And then, I started Wellness Includes Me during the pandemic. That was where I began to get some wings. Fast forward to taking over the gym. It has been a crazy ride. As many know, the fitness industry has been hit hard and changed significantly. And when we think things are returning to normal, there is a new wave of COVID sending everyone inside and away from the gym (specifically in a community like ours that cares a lot about community care). We have had to pivot our model while staying true to our mission to make wellness accessible for all humans. The inconsistencies have been tough, and coming into an existing business during such a big shift in the world was tough. We had to make a lot of decisions that were not fun, like people changes, platform changes, and price changes. And with that comes some resistance and turnover.
Thanks – so what else should our readers know about getFIT615?
getFIT615 is a boutique fitness studio located on Music Row. We are anti-diet culture, anti-oppression, pro-compassion, and pro-belonging. We believe wellness should be accessible, available, and affordable for all humans. Our space is welcoming and open for those who have previously experienced gym trauma or shame. We aren't in the business of changing bodies (if that's what you want, that's your business), but we want to heal relationships with movement.
We offer group classes, private classes, workshops, and limited personal training. Our community drives our culture, and we are committed to our tagline: sweat, connect, and grow. It's unique in that we are more than a gym. We are committed to dismantle systems of oppression, personal growth and development, and community connection.
I am proud of our gym because, in a time when things are really unstable in the world, our community is strong. It's easy to fall into the gimmicky marketing and gym jargon to get people in the doors, but we have held our ground. The mission never changes, and while our offerings and the way we do things may evolve, we are unwavering.
We want to offer a wide range of movement for everyone! We offer 6 am, Noon, 4:30, and 5:30 pm classes on weekdays (no evening classes on Fridays), open gym on Saturday from 8:30-11:30 am (which is also Pay What You Can), and Sunday Swings for the kettlebell lovers on Sundays at 11 am (PWYC as well.) We have Trauma-Informed Yoga on the First Sunday of each month, introduced a barbell squad, and offer Pilates most months. Our intro offer is 14 days for $14, so you can come and try us out.
How would we have described you growing up if we knew you were growing up?
Growing up, I was the person in all the activities. I played the violin, danced, ran track, later played soccer, and was an avid reader. I loved going to the book fair. I used to daydream a lot about a little bit of everything. I was an extroverted introvert. So I liked to be around people a lot but also loved my alone time reading my books and writing in my many unfinished journals. I got bored with busy work quickly and loved to learn new things. I liked the challenge of new ideas and new skills. So I had a lot of career aspirations: journalist, A&R, actress, musician.
I got good grades for the most part but didn't like doing homework. I would rather spend my time doing things outside or being involved in my many activities. I loved my activities. I was chosen as a leader—captain of the dance team, soccer team, and first chair violin. I also was involved in Youth Leadership Institute. It was for high school juniors, and we explored different careers. I finished all my HS credits by the end of my junior year but stayed because I loved my school so much.
Pricing:
Unlimited Monthly: $105
Drop In: $15
Intro Offer (first timers only): $14 for 14 days
Contact Info: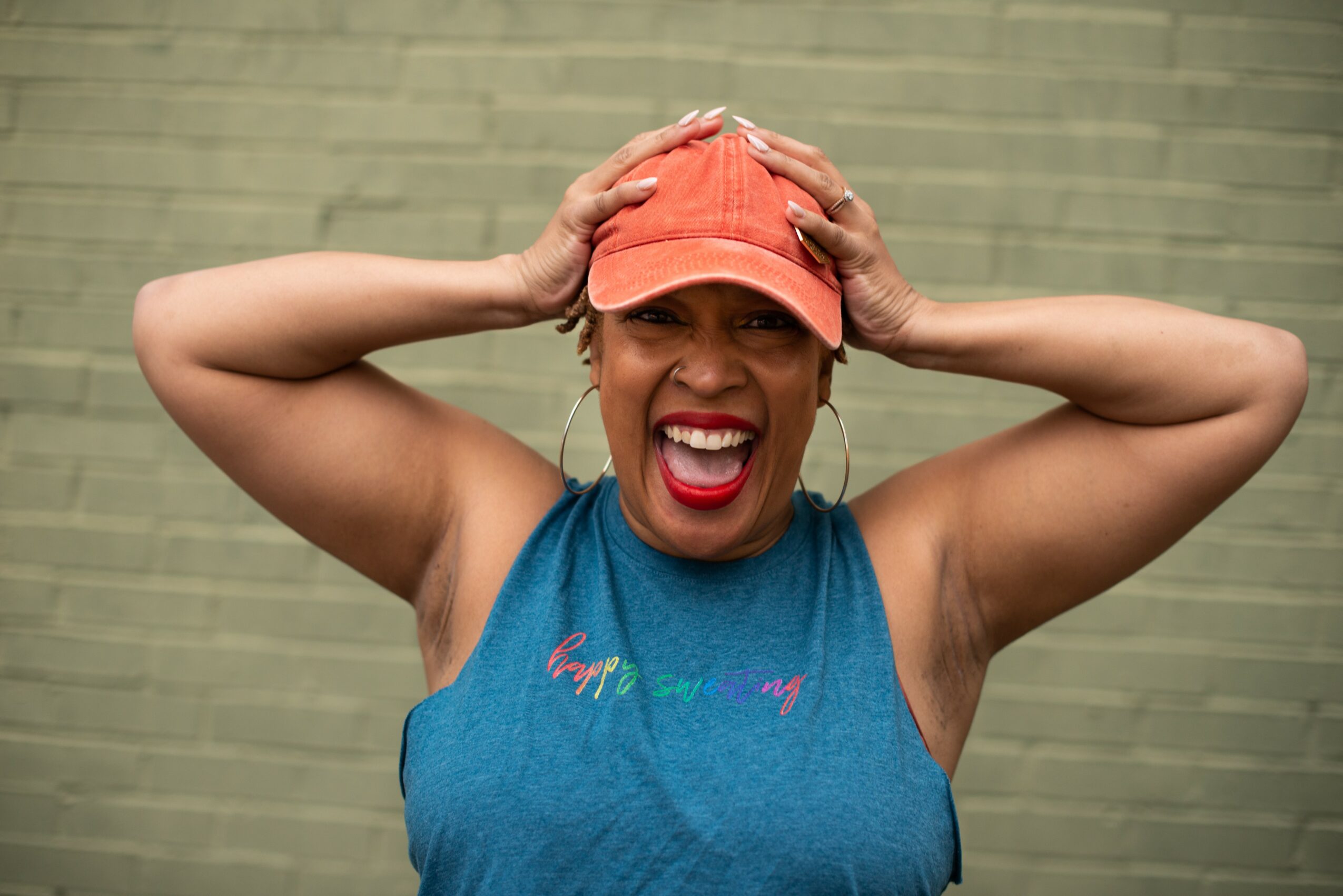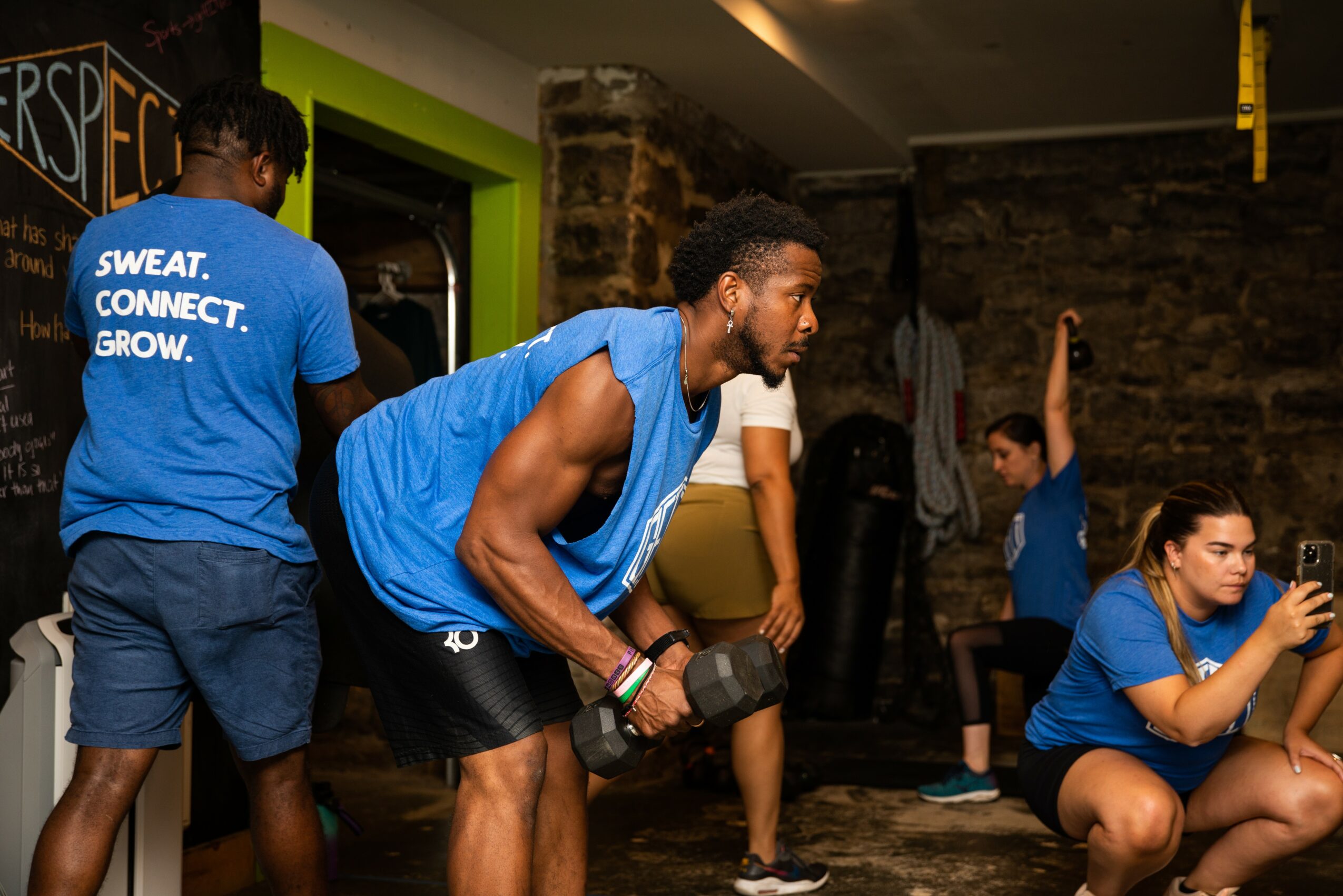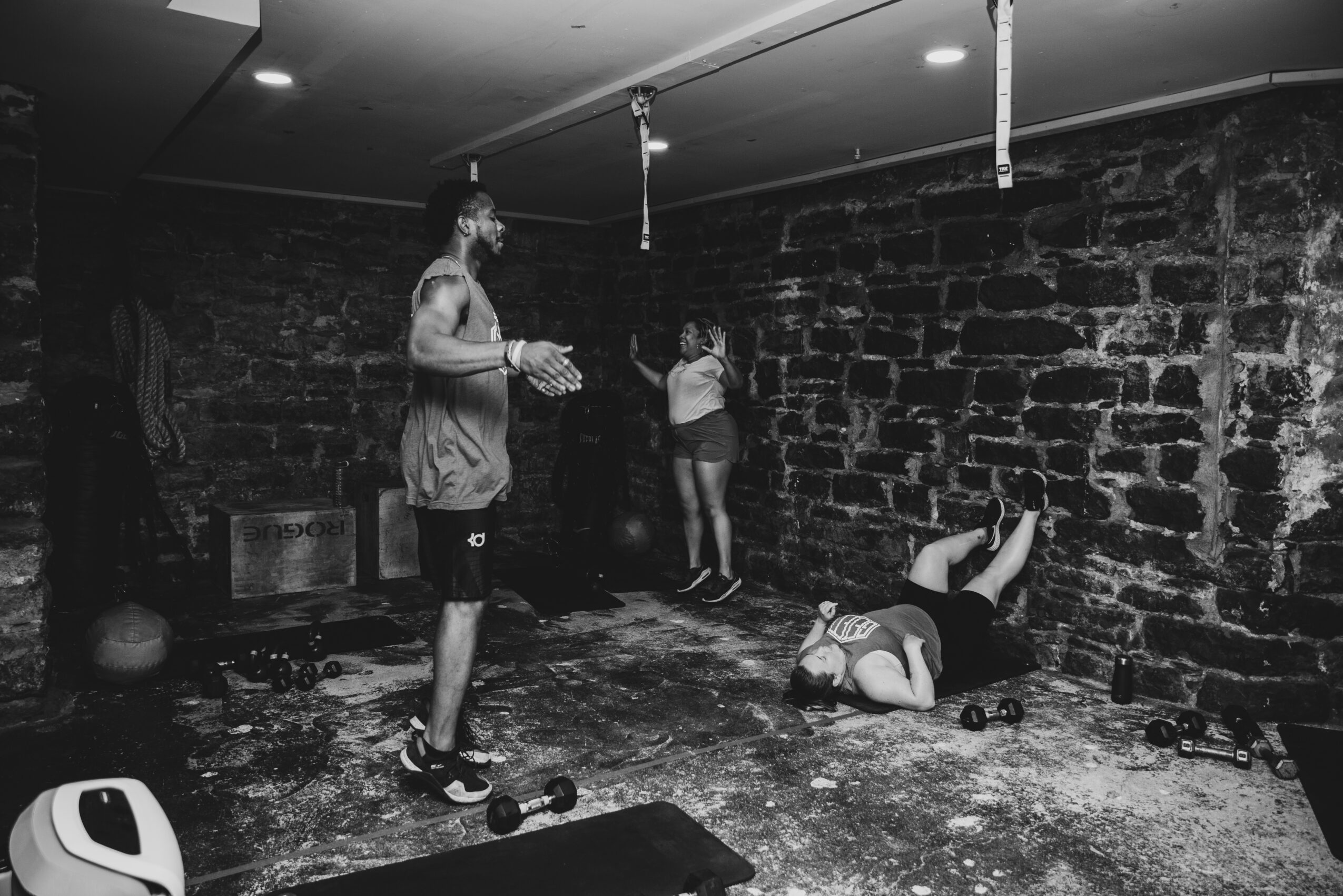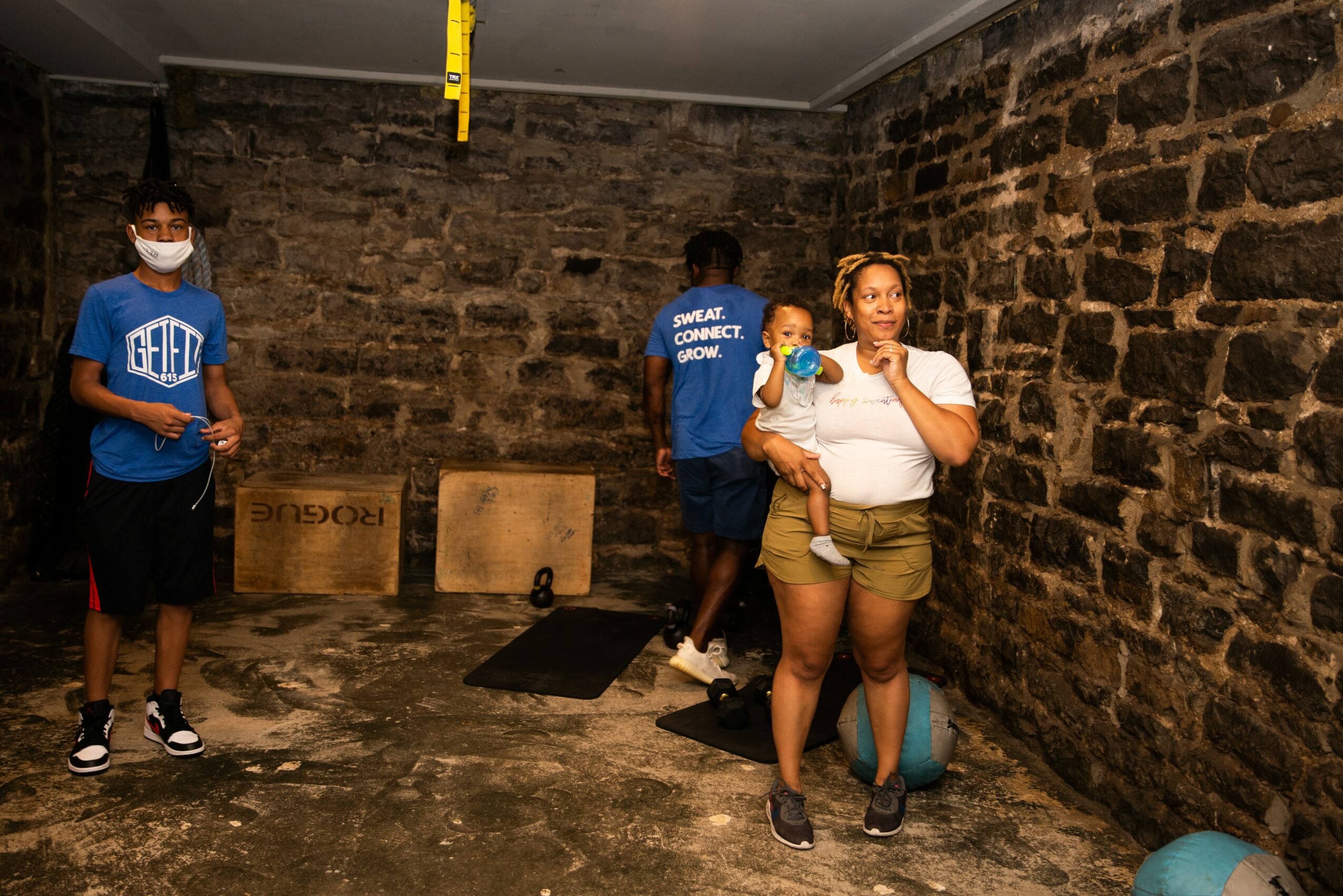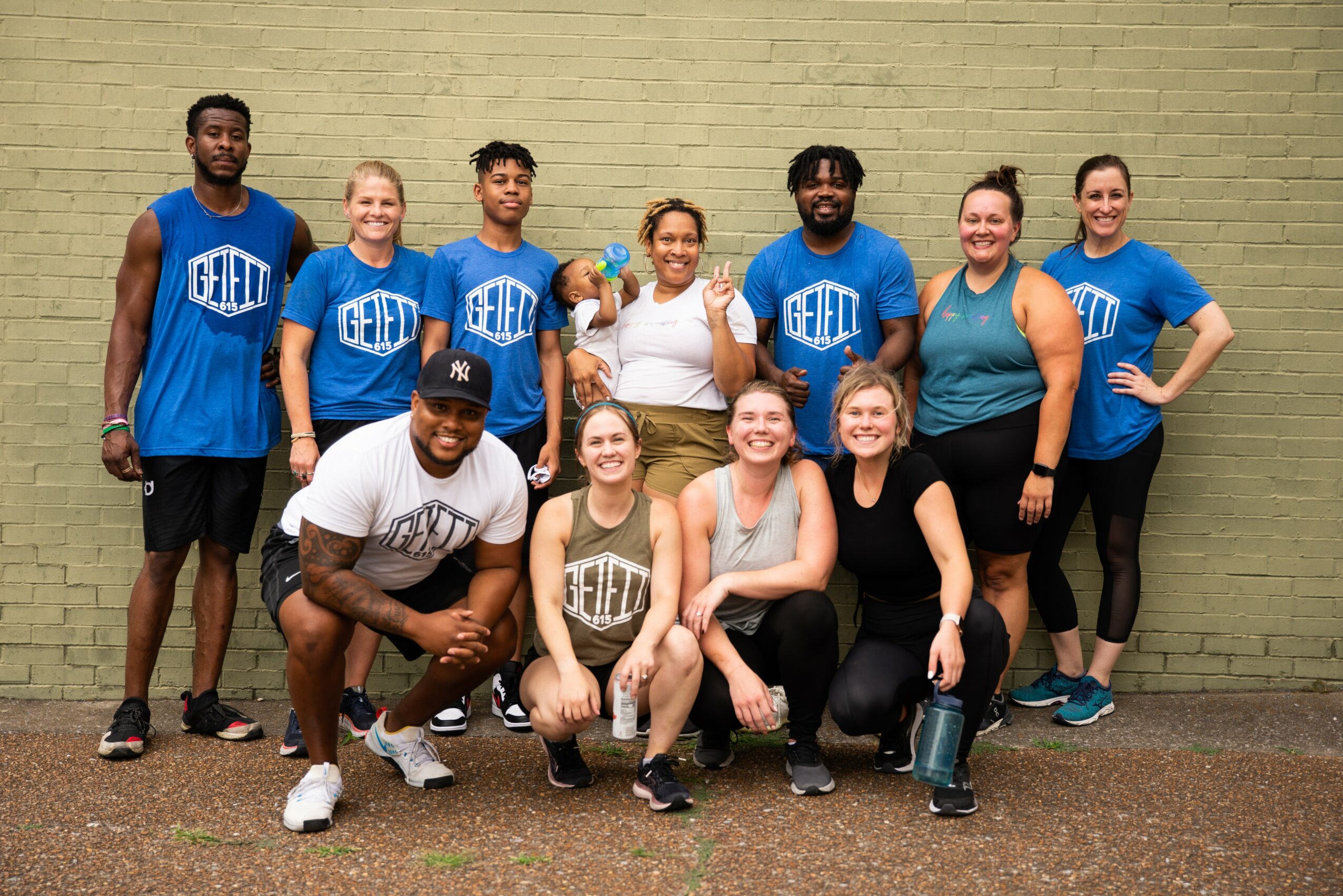 Image Credits
Lindsey Kanes Photography for all photos
Suggest a Story:
 NashvilleVoyager is built on recommendations from the community; it's how we uncover hidden gems, so if you or someone you know deserves recognition please let us know 
here.