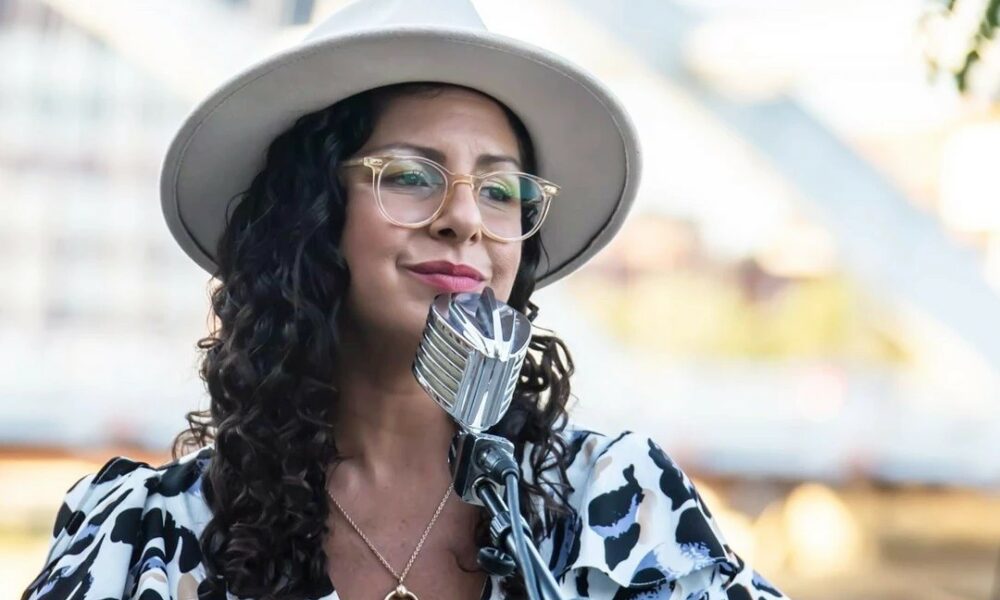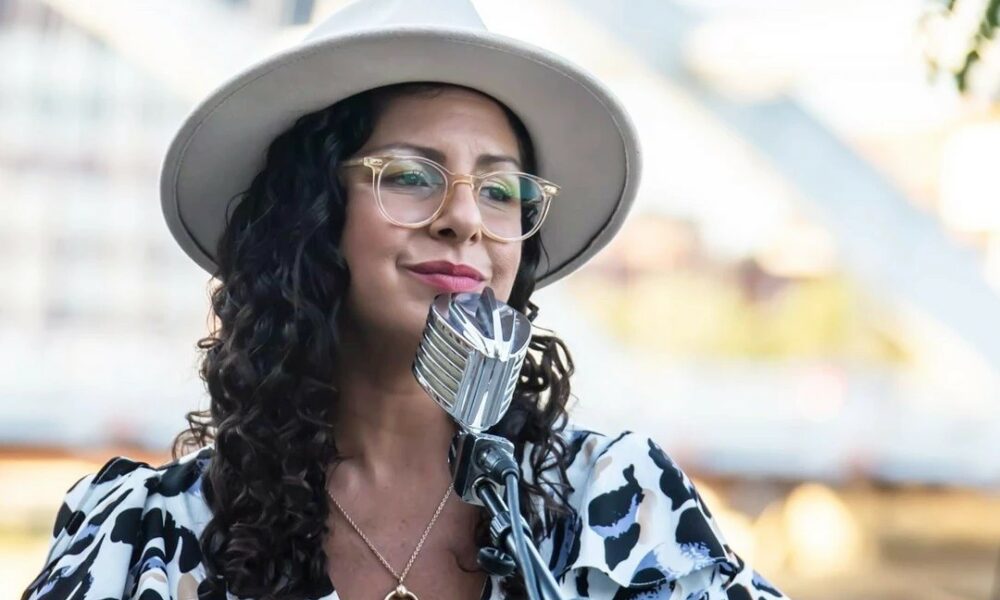 Today we'd like to introduce you to Amanda Ashley Rodriguez.
Hi Amanda, we're thrilled to have a chance to learn your story today. So, before we get into specifics, maybe you can briefly walk us through how you got to where you are today?
I was born and raised in Long Island, New York, and began my musical journey at the early age of 6 years old. Of all the activities I explored in my youth; music, and art were my constants, what I excelled at and where I felt most at home.
Around the age of four, my babysitter called my mother to offer her piano, as she was getting divorced and had noticed the gravitational pull music had on me at an early age. From her house to my childhood home my parents moved it and I had begged for two years for piano lessons.
On my sixth birthday, my father drove me straight to the music store to surprise me with my first piano lesson. Music ignited me in a way that nothing else ever could. Eventually, I had begun playing violin, and then guitar in my early teens, and eventually began taking myself more seriously as a vocalist. Aside from music, I always had a knack for creative writing, would keep a journal, and would write poetry. I began writing my own music around the age of 13 or 14, and from there began putting my voice to the music I had been composing. I found music to be an unbiased, free form of expression where I could air out my teenage angst, and confusion. It also made me feel like I had an identity.
I moved to Rochester after graduating from the Fredonia State University of New York, to begin my adult life. Rochester was affordable to live in and offered creative opportunities for me to establish myself as a working musician. I began making my local footprint by hosting events and open mics and performing two to six nights per week at local bars, restaurants, festivals, private parties, and virtually every other type of scenario you could imagine.
With my band, we recorded two albums, and I've recorded some singles and a record on my own. I began DIY touring about eight years ago and became somewhat of a musical vagabond; traveling up and down the state of New York, to making several rounds South, and all the way to San Francisco Bay. Traveling and connecting with audiences outside of my city is what has long fueled my inspiration and is what has taught me almost all that I know about myself to this day.
I began slowing down with traveling shortly after giving birth to my little boy five years ago and began concentrating more on teaching and performing back in New York. Our covid shut down led me to pivot, and to create a new avenue of creativity, which thus birthed "Afternoon Cocktail Talk Show."
Afternoon Cocktail became my gateway to getting myself mentally back on track. It helped me to expand my network in a way that positively nurtured the beauty in what makes us all authentic and beautiful in our own light. Above all, it helped me to declutter and to establish some clarity in where I'd like to navigate my focus in the coming years and to find peace within.
109 Episodes later, we established Afternoon Cocktail Talk Show as a wellness-based show that warrants the artistic and entrepreneurial perspective on topics and emotions that a relevant, current and humane. We closed out our last season with our 109th episode, and almost 200 spotlight interviews featuring educated, uplifting and inspirational conversations from National/International touring/recording Singer-songwriters, featured local and international Non-for-profit organizations, and Business professionals.
Would you say it's been a smooth road, and if not what are some of the biggest challenges you've faced along the way?
My biggest obstacle has always been time. Professionally I wear a number of hats; I am a music teacher, a performer, Podcaster, writer, fine artist, and an entrepreneur. Personally, I am a mother, a life partner, a daughter, sister, and friend. My schedule is insane and would make the average person's eyes cross.
Wearing each of those hats demands concentrated effort, planning, a lot of love, and dedication. My work is very important to me, but so are the people in my life. It is my biggest priority at this stage in my life to maintain a healthy work/life balance that allows me the time to pursue my passions, but to live passionately and to share my gifts, knowledge, and love with those I love.
Appreciate you sharing that. What else should we know about what you do?
Together, my life and business partner, Beau Ryan, and I began Afternoon Cocktail Talk Show/ Podcast, originally as a side hustle during the pandemic. The show was a means to positively channel our time and creativity and to mentally get ourselves back on track during a moment in our history which we were cut off from performing and doing all the things that make us happy. I was unmotivated to perform my own shows via live stream and was craving positive interaction and a new way to channel my creativity. Having always been a planner, the uncertainties of cash flow and future performances really had me questioning what else left I had to offer.
Writing and journalism have always been of deep interest, and I fortunately already had an incredible network of intelligent people to kick off the interviewing process. Afternoon Cocktail was an opportunity of tying in my strengths and interests, all while perfecting my weaknesses. My main motivation in it all was to use the platform I had already established to connect with intelligent and inspiring individuals across the world that had a positive message and story to share.
I find the human factor in Covid to be most compelling, as this is the first time in history where people of all walks of life are commonly experiencing a trauma that has affected the way we view, perceive, and conduct our daily lives. Being both an artist, and woman of business, I wanted to gain the perspectives of two highly intelligent/talented people per show, and ask those thought-provoking questions that lent itself to an emotional state to which we all could relate. I view Afternoon Cocktail as an altruistic avenue to inspire, educate, and motivate our followers (and myself in turn) to live and lead with empathy and compassion.
I believe that when we expose our vulnerabilities, we open the channel of connectivity. We live in a society where everything is soo surface-based and fabricated in order to project an image of perfection. No one's life is perfect, we all have our own inner battles and struggles, and I wanted to do something "real" and felt, that would inspire others to turn their focus within and to find their path to fulfillment.
In terms of your work and the industry, what are some of the changes you are expecting to see over the next five to ten years?
Since covid, my outlook on the industry has changed quite a bit. Earlier in my career, my focus was on notoriety, record deals, touring, and all that came along with each of those things. These days I'm more focused on being a good human, putting out good work, and living a life of fulfillment. I believe that good things come to those who seek them. Any recognition that comes along the way is welcomed, but I am done trying to be someone or something that just isn't me.
I am a hard worker and a lover of life. I feel entirely blessed and hope that my work inspires others to become their very best selves.
Contact Info: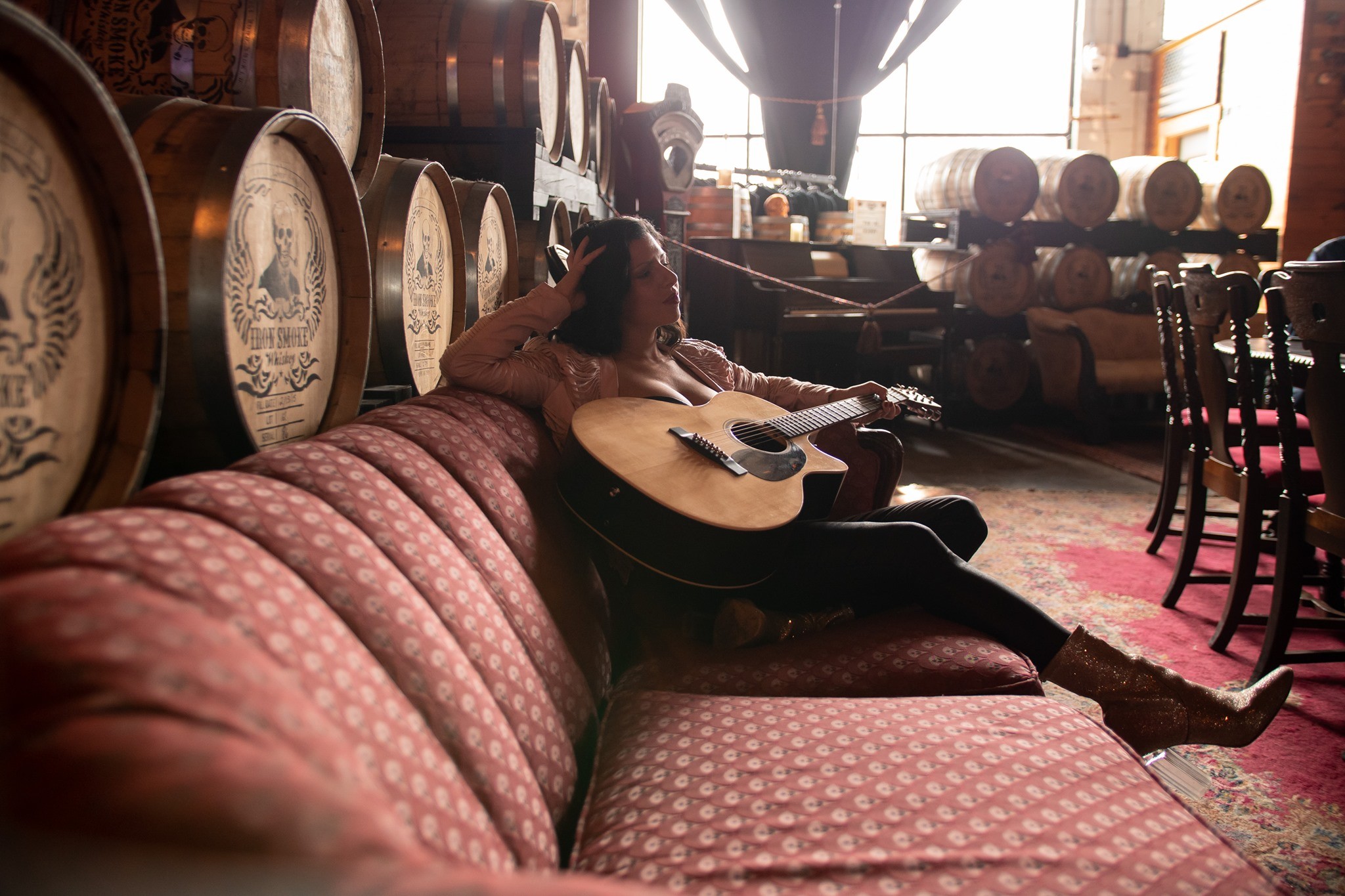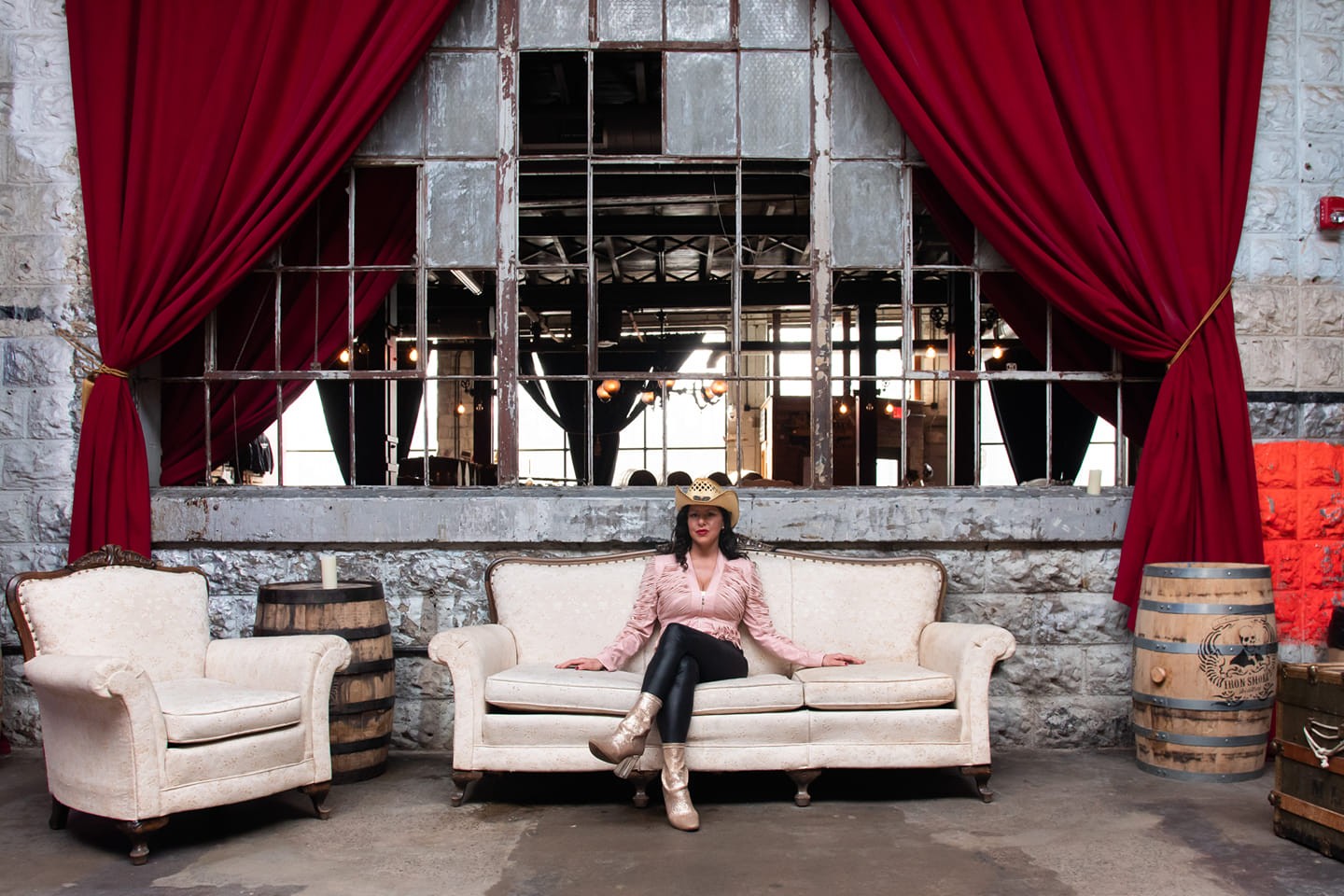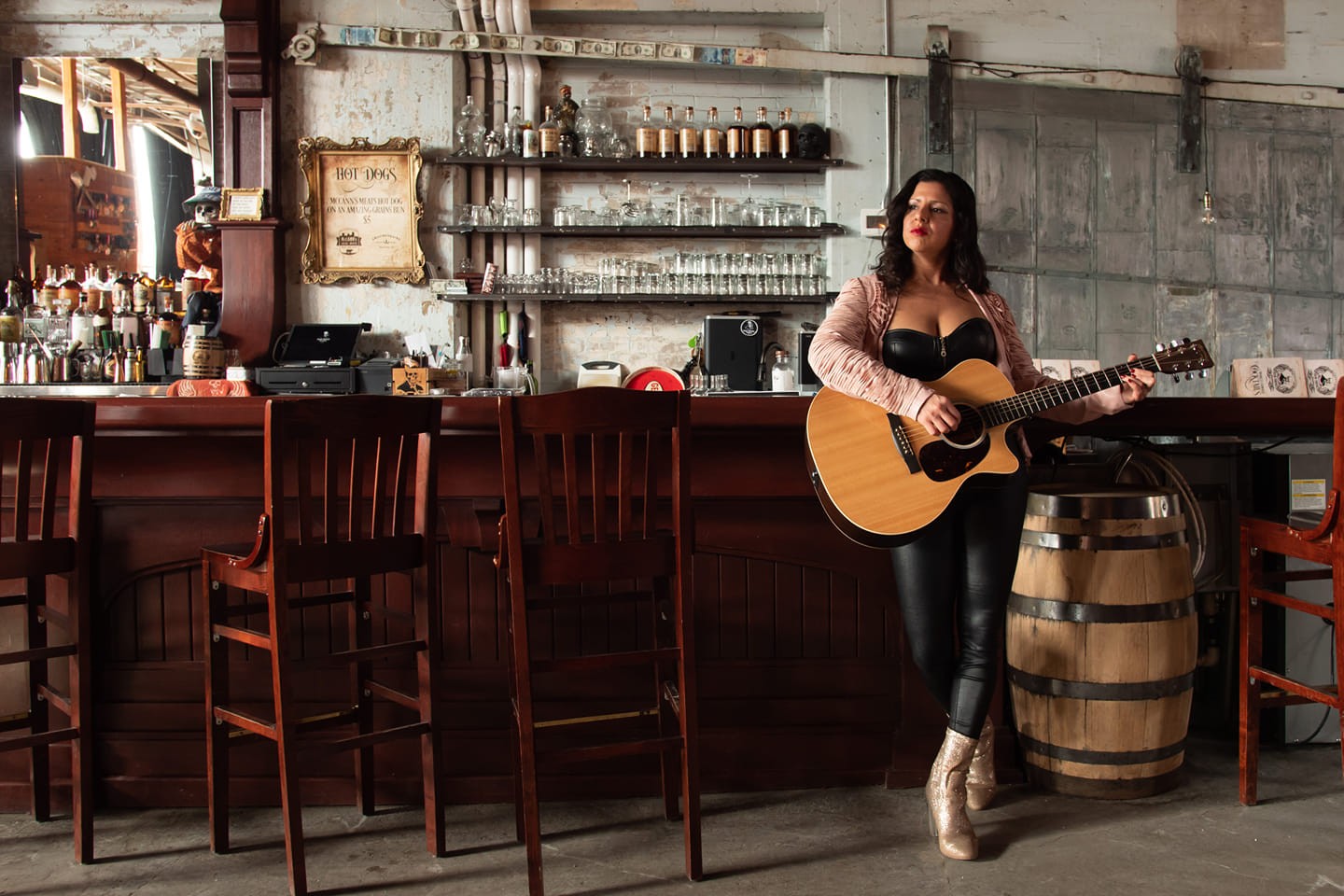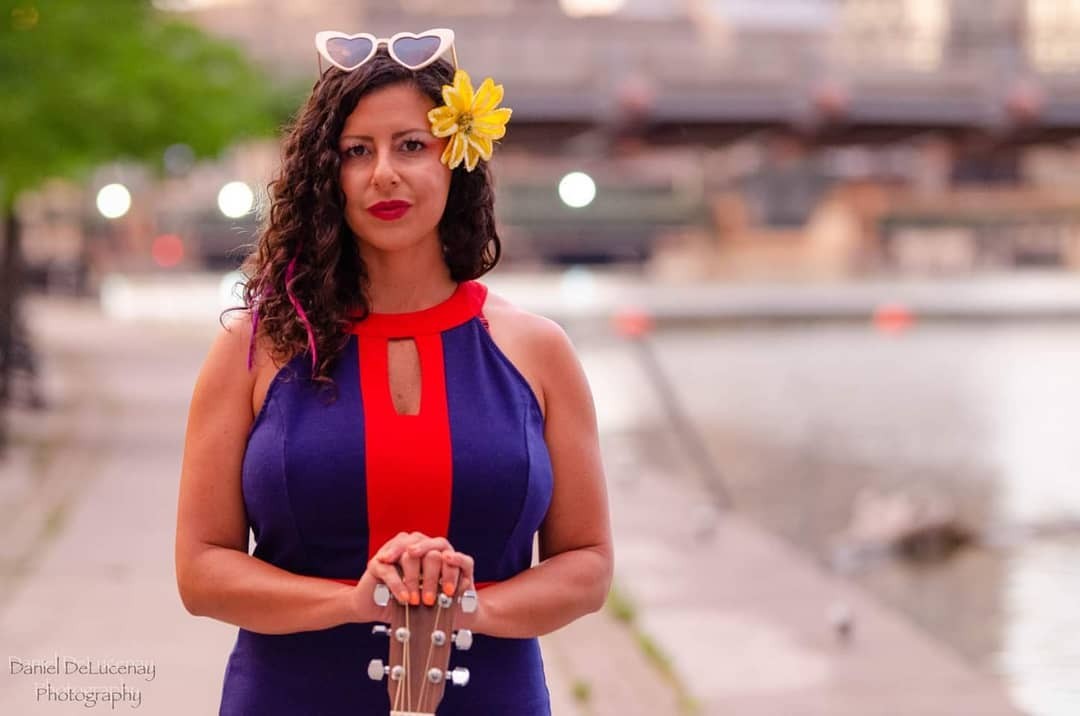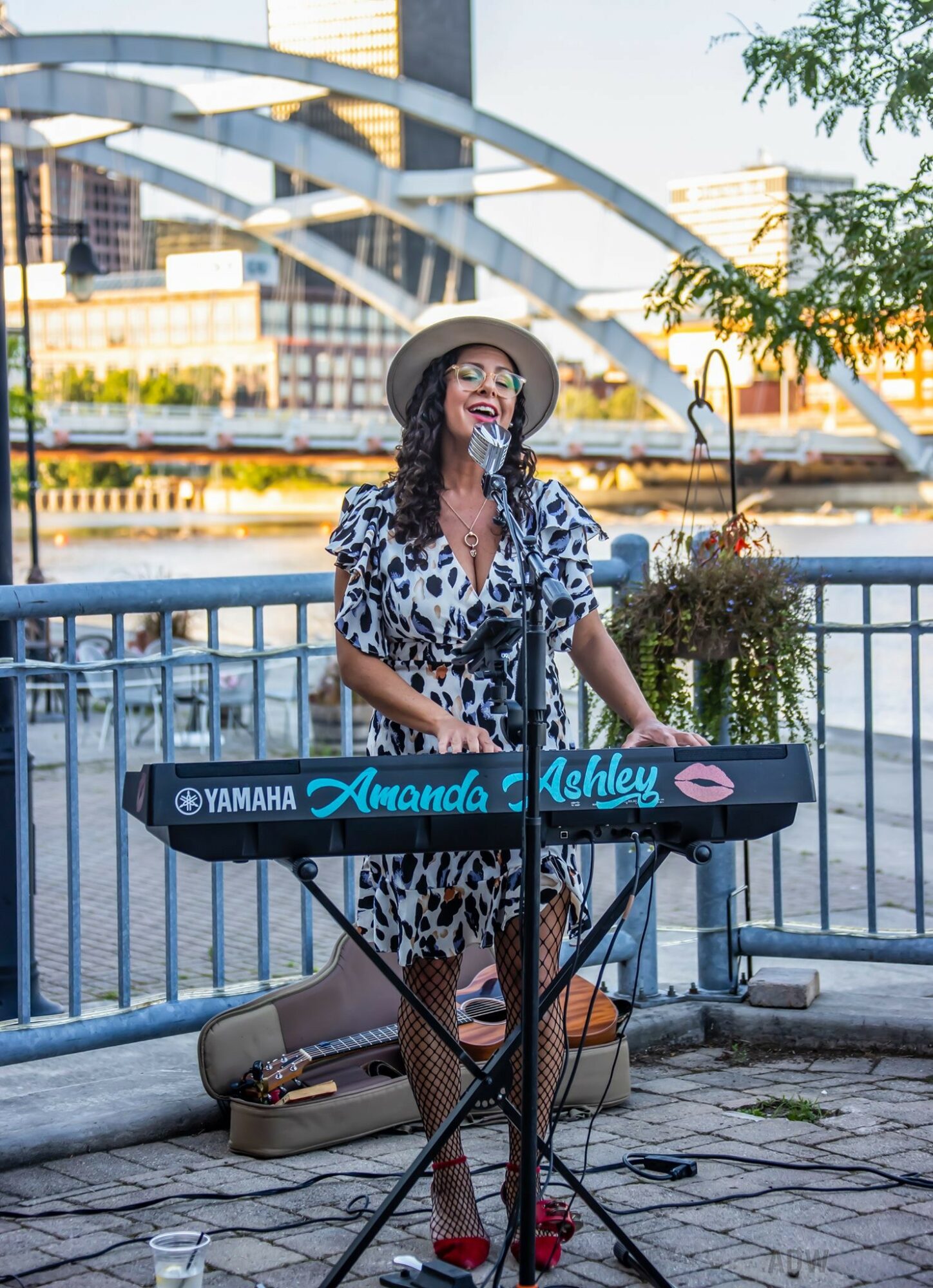 Image Credits:
Aaron Winters, Beau Ryan & Daniel Delucenay.
Suggest a Story:
 NashvilleVoyager is built on recommendations from the community; it's how we uncover hidden gems, so if you or someone you know deserves recognition please let us know 
here.