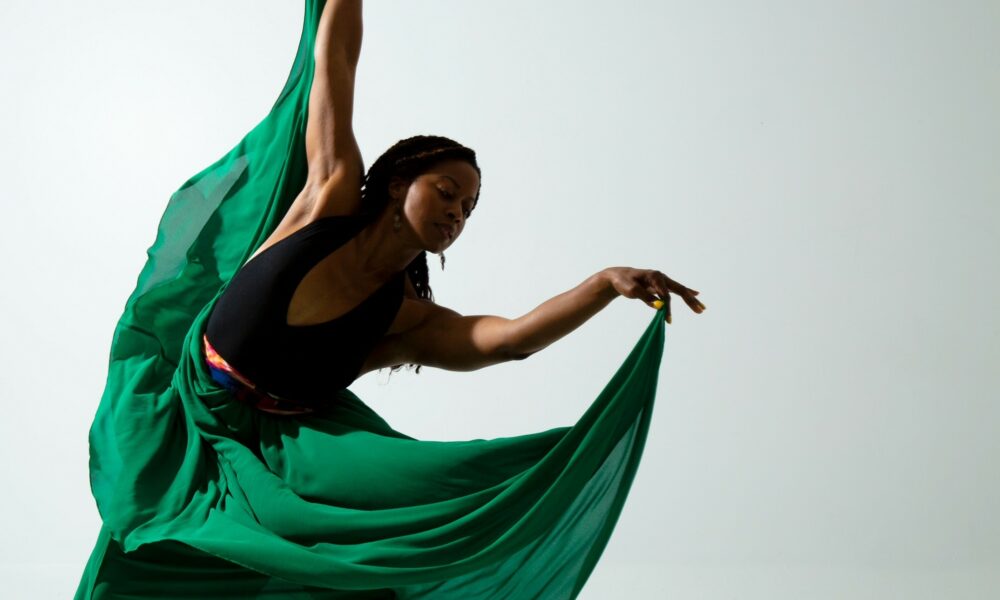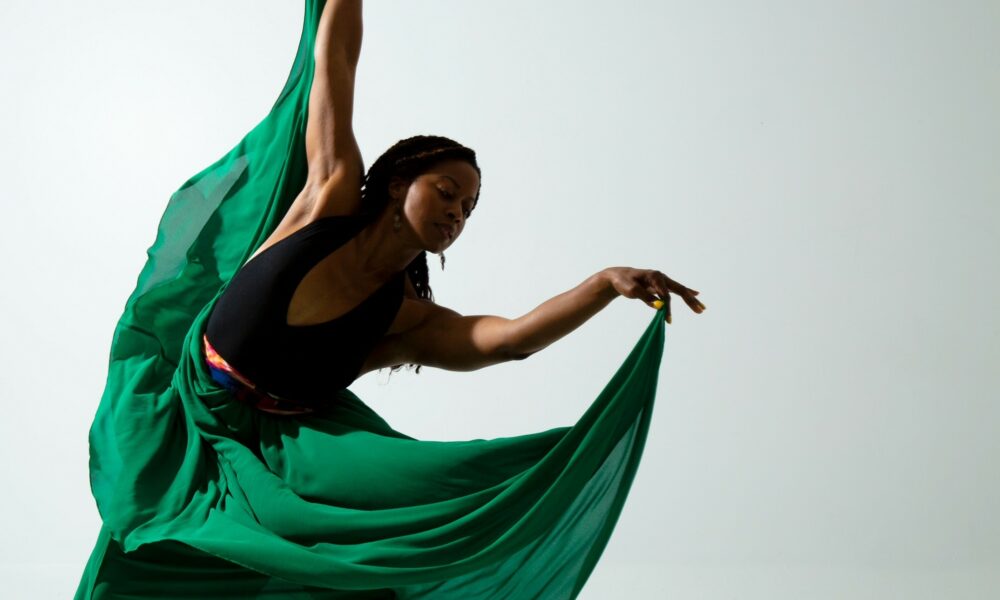 Today we'd like to introduce you to Thea Jones.
Hi Thea, thanks for sharing your story with us. To start, maybe you can tell our readers some of your backstories.
I feel like my story is a bit of a pop-up picture book with exciting elements and surprises, expected and unexpected, around every corner. Hi, I'm Thea and I am a professionally trained concert dancer and performance artist, educator, consultant, and international cultural arts collaborator.
My story started like most. I was put into dance classes as a young child and continued to train and perform until I graduated high school from Hume Fogg. Dance wasn't my only love. I was an athlete and desired to do it all. When it came time to decide what I wanted to study in college, the only thing I wanted to do was dance and my parents, southern traditionalists, thought I was crazy. Little did they know… little did I know… that I would be embarking on a magnificently unique creative journey.
I earned my BFA in Dance from Howard University in 2005 and while there, I was granted opportunities to study with and perform the works of some DANCE GIANTS. Some of these individuals include acclaimed professional dance artists such as Hope Boykin, Howard alumni and retired member of the Alvin Ailey Dance Company, Louis Johnson, choreographer of the Broadway hit The Wiz, Debbie Blunden-Diggs, artistic director of Dayton Contemporary Dance Company, Christopher Huggins, world-renown choreographer, Mickey Davidson, living Lindy Hop legend, and Kevin Iega Jeff, Artistic Director of Deep Rooted in Chicago.
Annual internships and formally written letters of interest resulted in professional company contracts. I enjoyed a successful contemporary dance career in New York City from 2005 to 2014. I danced with Rod Rodgers Dance Company where I was recognized by the New York Times, Mirashayama Traditional Lindy Hop/Aerial Swing Company, and Def Dance Jam Workshop, a Deaf and Differently- able dance ensemble with whom I had the privilege of working with a Master Whirling Dervish of Turkey and performing a tribute to the late Gil Scott Heron.
I also performed as a soloist with Kayoko Sakoh Dance Company in Kagoshima, Japan, and as a guest ensemble member of Nommo Contemporary Dance Company in partnership with the American Dance Guild's 50th Anniversary Celebration. What I discovered during this time, but could not verbalize, was that I really enjoyed working with organizations and creating performance art that told stories, explored questions, drew from different perspectives, and shined a light on cultural interconnectedness.
Nothing about the above was easy. I moved to NYC at 21 with a bed and a beanbag. You just make the day-by-day active choices to figure it out. One day, I looked up and realized that I was longer struggling to survive, but I was growing and thriving.
In 2015, I transitioned back home to Nashville. I was experiencing a shedding of skin, if you will, and found myself at the pinnacle of change. It was hard because I honestly thought I'd have to leave a piece of myself behind. I was wrong.
I almost immediately fell into the communal arms of wonderfully creative people that have become friends and extended family like Ellen Gilbert at Global Education Center, Shabaz Ujima founder of shackled feet DANCE! choreographer/ teachers Gabrielle Saliba and Windship Boyd, Heather Britt founder of DANCEFIX, Nick Mullikin, Associate Artistic Director at Nashville Ballet, and so many more. These people are significant and individually yet collectively made me believe there was a place for me here.
If I needed a sign that I was "home" I got it.
In 2018, I found myself struggling to figure out who this new version of me was. I wasn't just a dancer… just a teacher.. just a collaborator… just a community organizer. So I took what I called an "Adult Gap Year". I resigned from my jobs, moved to California for six months, visited friends around the country, traveled to 4 countries, and did a solo trip to East Africa, specifically Tanzania.
It was the most extraordinary and transformative experience of my life. Although I traveled solo, I was never alone a single day. I was immediately greeted by and befriended by the most gracious human beings I've ever met. I was reminded of how brave I was, that there are no limitations to what I can do, and when I move, and function and make decisions in grace, peace, and love, the universe shows me the way.
Biggest Lesson: Just say yes! During this time abroad, I happened upon Nafasi Art Center in Dar Es Salaam, Tanzania. I met the program manager and we exchanged stories. Before I left, she asked if I would come back and work with them and of course, I said yes, not really knowing when or what I could actually contribute…
October 2019: I woke up to tons of brain chatter and something in me made me reach out to Nafasi Arts Center. They responded positively and put me in touch with Muda Africa contemporary dance training school. It turned out that they were looking for help to retain more women in their programming and were struggling to shift the marginalizing, negative societal narratives surrounding women who dance.
Many were being told that if they danced, they were inappropriate and promiscuous, and they would never get married, which, in many cases, is the primary method of financial security and upward mobility. I was told that these women had never experienced or worked with other women of color who could share their professional experiences, encourage, mentor, and challenge these ideas.
From this moment, I realized I had a project in my hands and 6 months to figure out how to pull it off. So, I got to work.
In January 2019, I founded Skylark Creative Alliance: A Collaborative Artists Association and Consultancy with the goal of creating an international alliance of creatives who inspire, connect, empower and influence positive community change through meaningful multi-disciplinary collaborations. I got fiscal sponsorship along with the support of the US Embassy in Tanzania and founded the project: Intimate.See: An Interdisciplinary Women's Project.
During the summer of 2019, I initiated and executed my first international project. This women's empowerment project utilized cultural exchange, concert dance, and multi-disciplinary local collaborations, successfully pushing women to the front of the contemporary concert stage for the first time in documented history in Dar Es Salaam, Tanzania.
I'm really proud of this model and hope to return sooner than later to continue this work. In addition, I also hope to expand the program to other nations.
While at Howard I was given this phrase and it's stuck with me: A luta continua. It means the work/ struggle continues. So that's what I am doing, in whatever form it presents itself.
Can you talk to us a bit about the challenges and lessons you've learned along the way? Looking back would you say it's been easy or smooth in retrospect?
Smooth?! How about bumpy with few potholes. But as I travel along, does this road have the most amazing sunrises and sunsets? Absolutely. It's too easy to get caught up in the loudness of hardship. I learned long ago, while in New York, to LOOK UP! If you don't, you'll miss what's beautiful.
Appreciate you sharing that. What else should we know about what you do?

I work as an independent performing artist and creative consultant.
Locally, I've had the privilege of performing with Vyrgo Music and the Southern Music Awards, Windship Boyd's Papalagui Exposed at Oz Arts Nashville, The Shades Of Black Festival, a rendition of Scott Joplin's Treemonisha, Brave New Arts at the Kindling Arts Festival and Steal Away under the direction of Emmy Award Nominee Dave Ragland, Inversion Vocal Ensemble, Diaspora Orchestra, and shackled feet DANCE! Currently, I'm working with TN Playwrights Studio and will be performing in THAT WOMAN set to open in June 2022.
In addition, I teach DANCEFIX at Nashville Ballet, volunteer as Managing Director of Subsistence at TMProductions, and work as a Creative Consultant with Skylark Creative Alliance. I am often asked to contribute creatively as a performer, resource, collaborator, curator, etc, and Skylark allows me to house all that I do.
What sets me apart: I am one who excels in arranging people and ideas and cultivating relationships. I am resourceful and flexible in my thought processes and naturally aim to find intersections and commonalities between people, points of view, ideas, and purposes.
I am convinced that we have so much more in common than we recognize and I love discovering those nuances. I am simply interested in making a positive impact in all that I do.
What do you think about happiness?
Little things make me happy: Being outside, basking in the sun, frolicking in fields of flowers, going on adventures, having new experiences, and going to the vegan GF bakery. The list goes on and on.
I try my best to exist in a space of joy. I try very hard to move and function in gratitude. Life is short and the world can be a cruel place, and yet I have so many things to be grateful for.
Contact Info: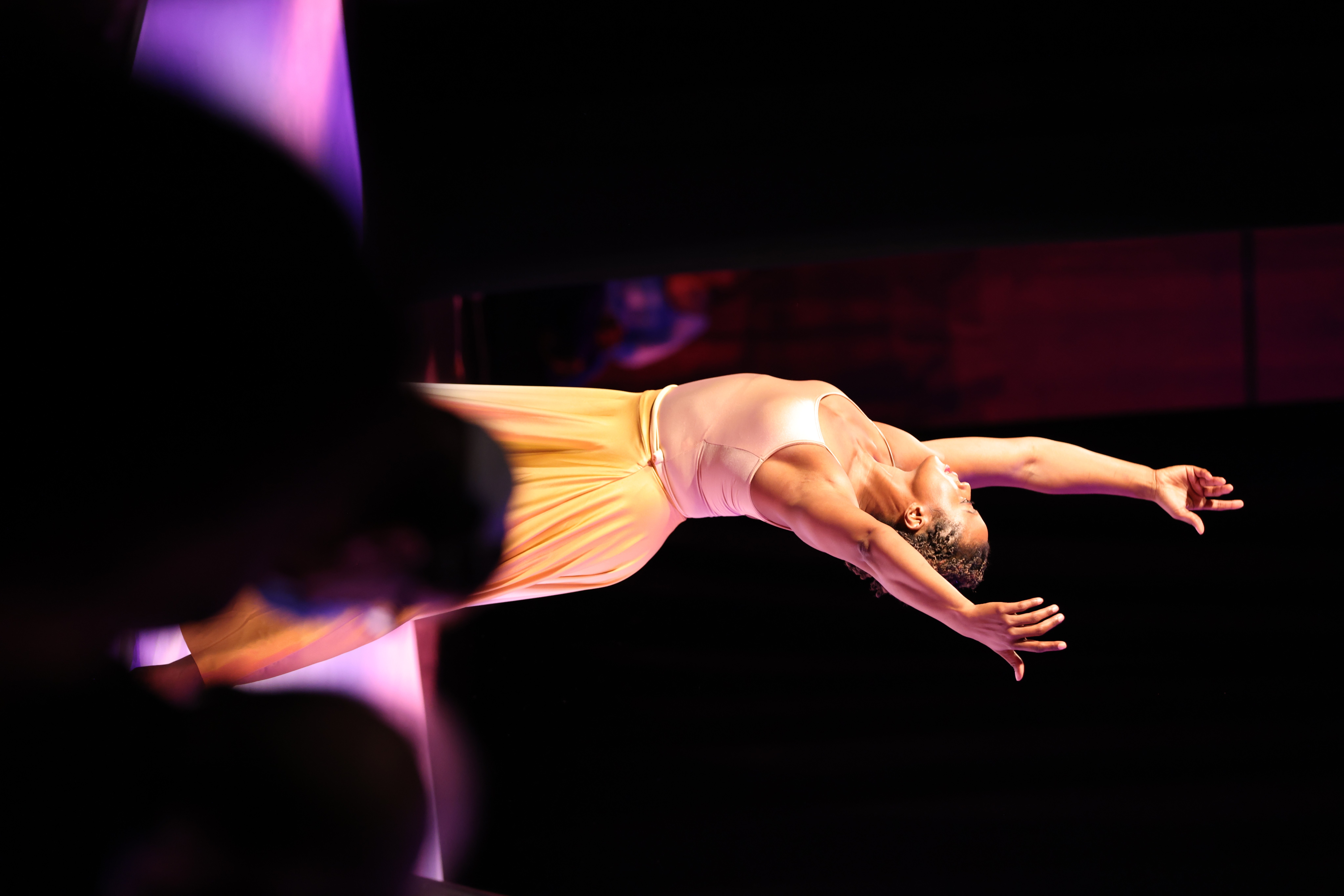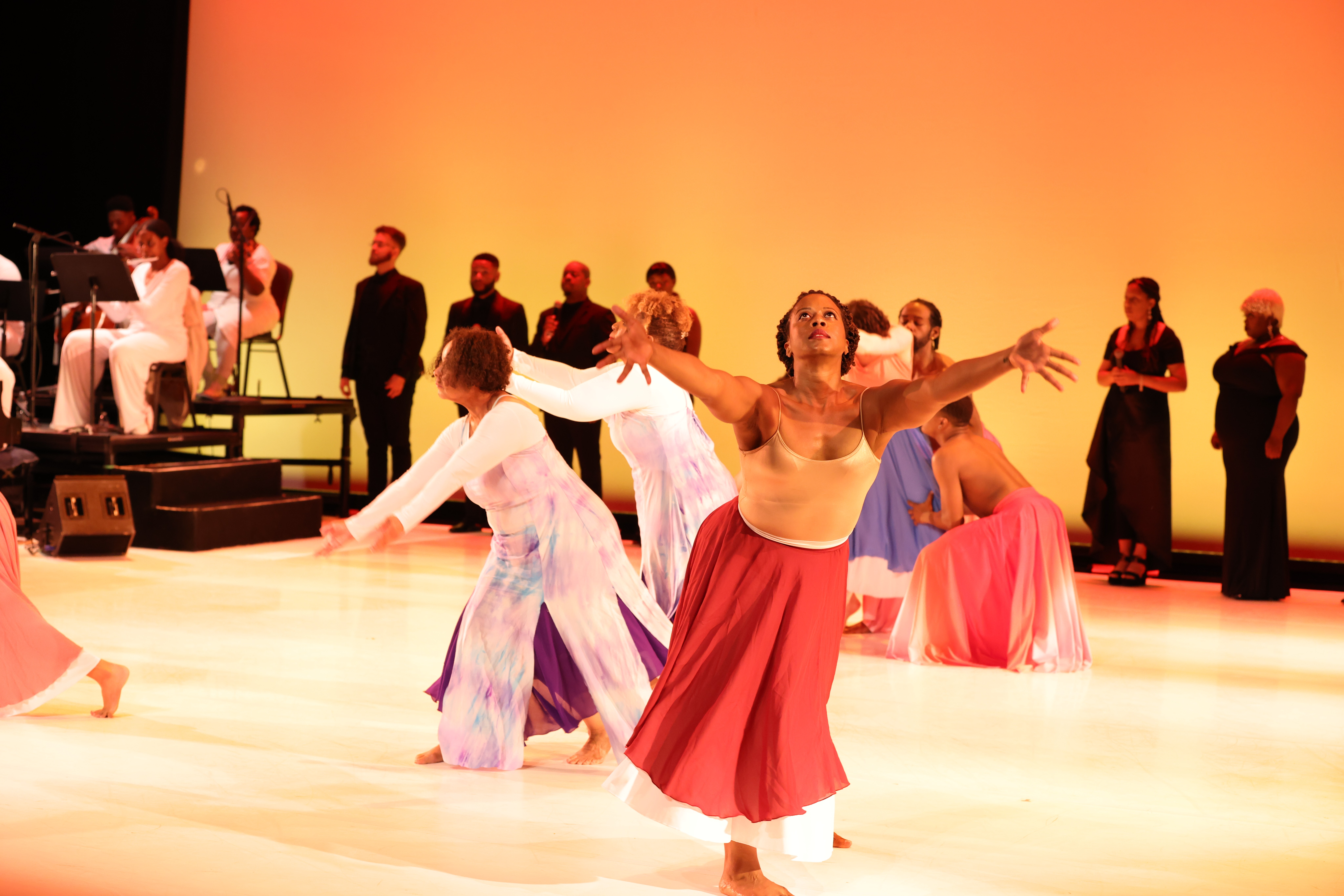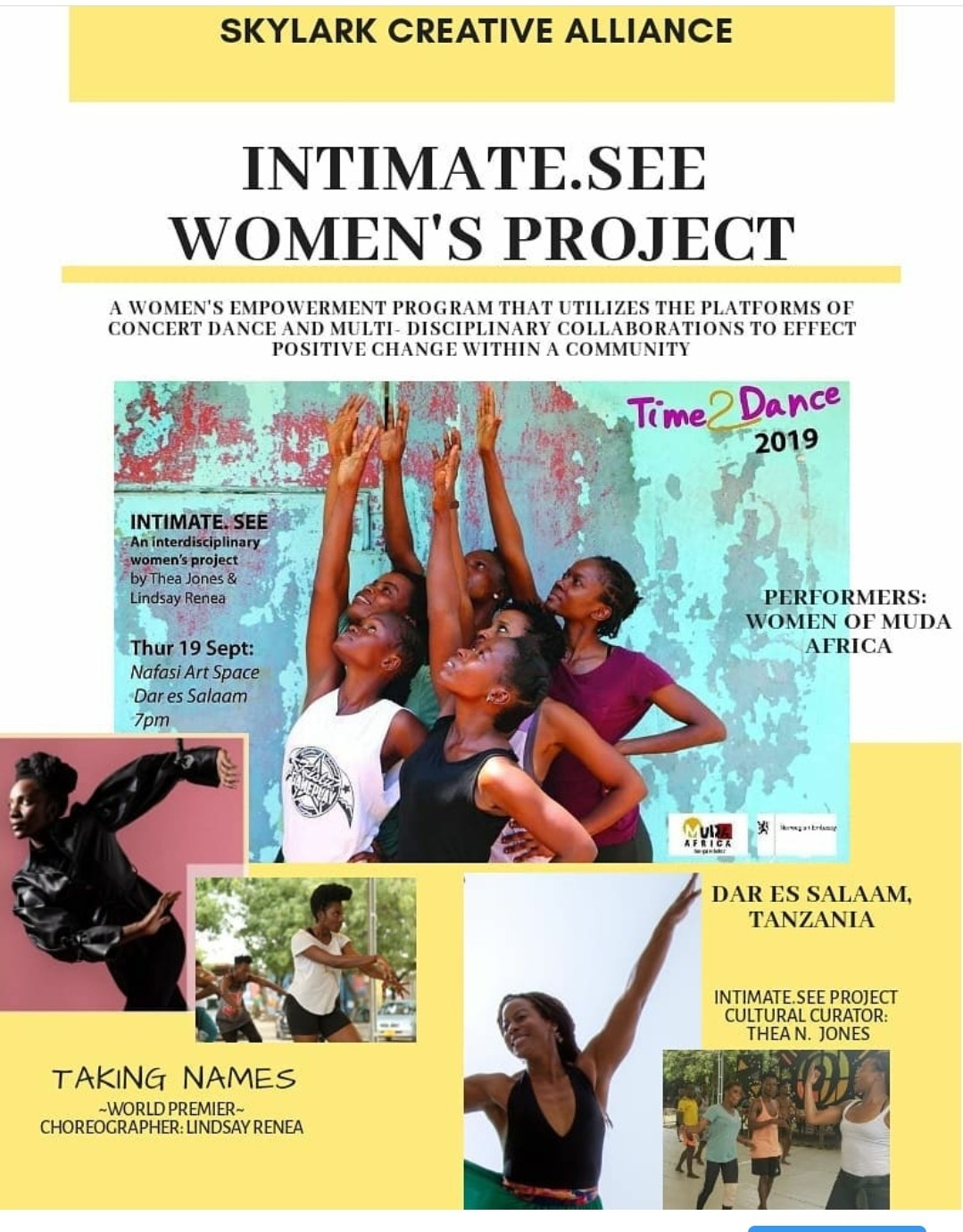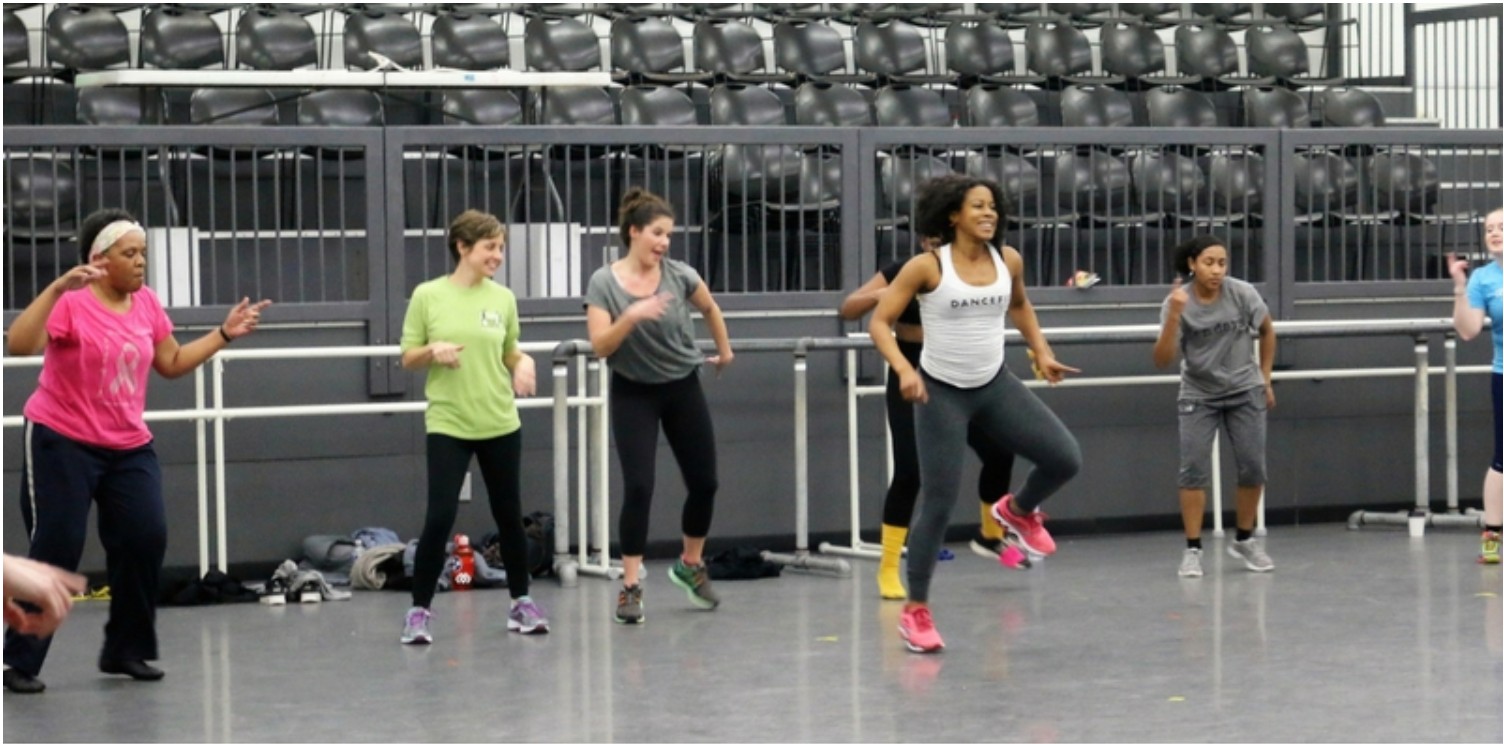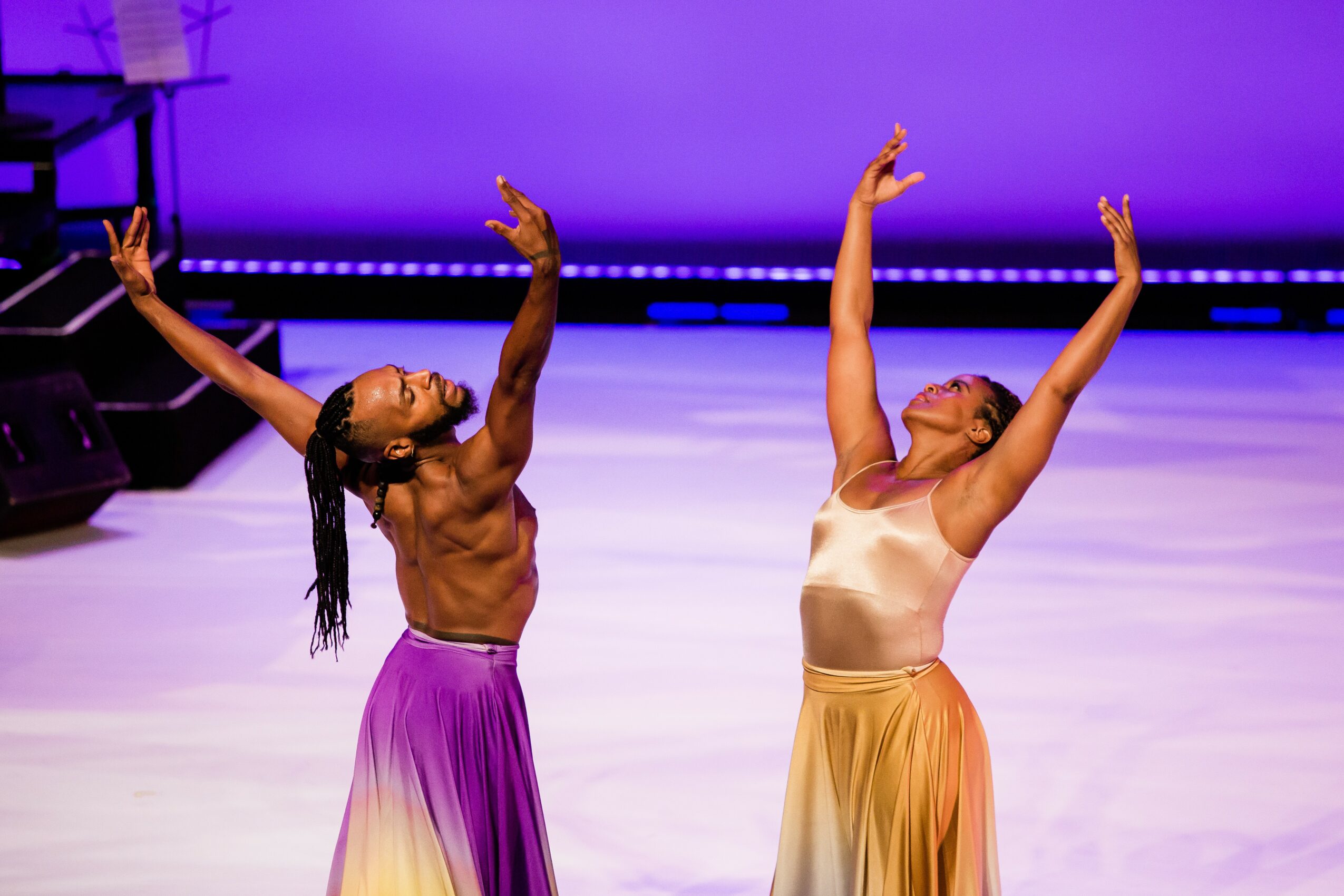 Image Credits
Rod McGaha, Nashville Ballet & DANCEFIX, Tiffany Bessire, and Nicholas Wilder
Suggest a Story:
 NashvilleVoyager is built on recommendations from the community; it's how we uncover hidden gems, so if you or someone you know deserves recognition please let us know 
here.