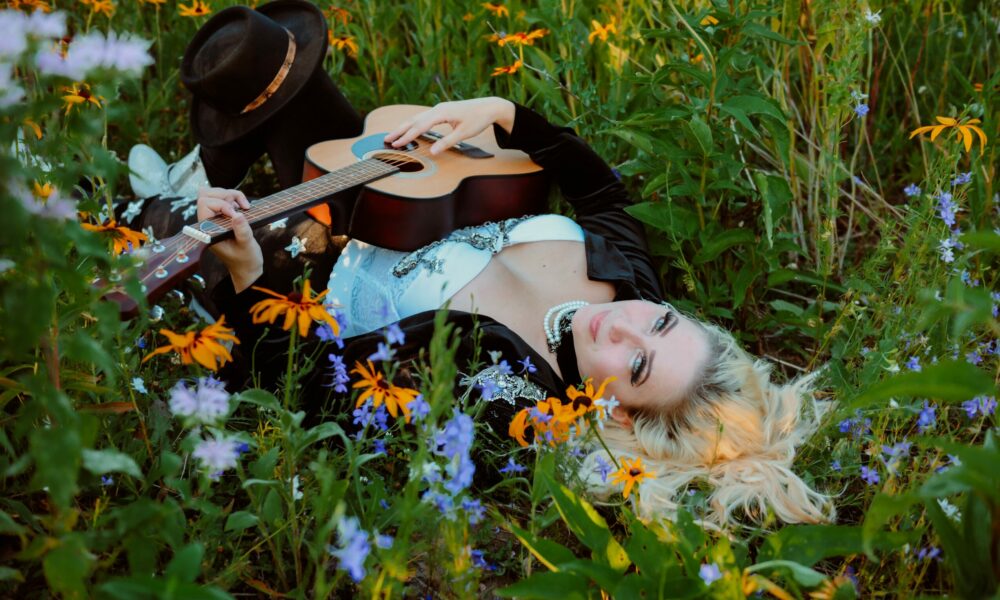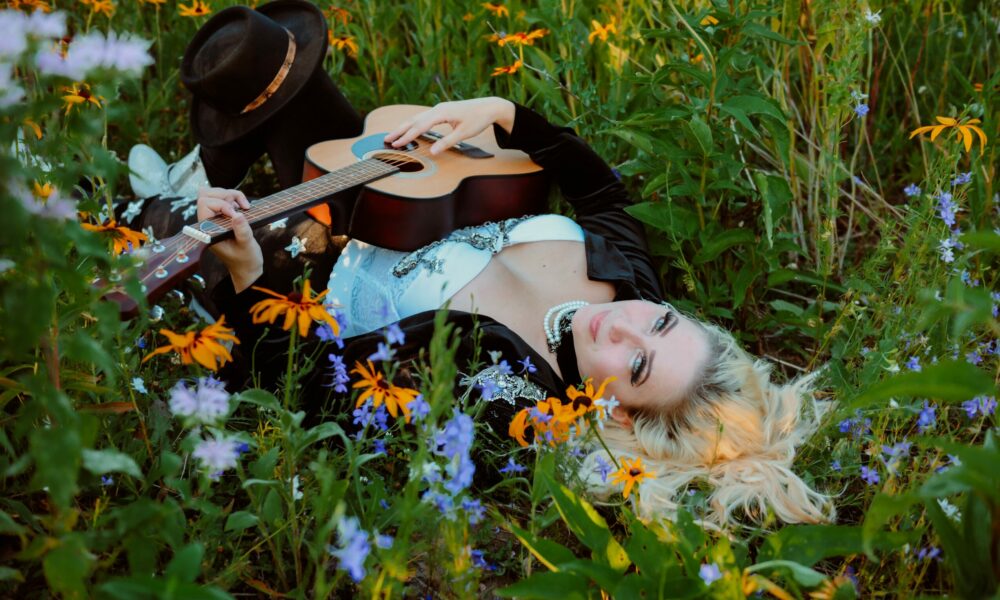 Today we'd like to introduce you to Alyssa Ruffin.
Hi Alyssa, we'd love for you to start by introducing yourself.
I was born in Mason City, Iowa, and later moved to Denver, Colorado. My mom was my first inspiration. As far back as I can remember, she was always singing and playing guitar. She used to have a photo of me as a baby, sitting inside her guitar case while she played. She took me with to everything she could. I went along to her band practice, gigs, karaoke shows, her friend's gigs, and anywhere that would allow me in.
She would call up a venue, tell them how old I was, let them know that I could sing, and ask if I could come in. She did this from age 5 until I was 21. Sometimes it was a no, but mostly everyone said yes. When I was 5 or 6, my mom competed in a singing competition in Iowa and made it to the finals held at the iconic Ryman Auditorium in Nashville. I didn't get to attend, but she brought home a recording of the entire competition.
I remember watching it back with her. She sang "The Wind Beneath My Wings" by Bette Midler. There was a little girl who was also in the competition and sang George Strait. I was already singing, but this was one of those defining moments for me. I was inspired by my mom, but something about seeing another little girl up there doing it, lit what I like to call my little 'fire of desire'.
From then on, my mom put me in every singing competition, talent show, fair, and festival she could find. The Bill Riley Talent Show held at the North Iowa Fairgrounds, was my very first stage appearance. I sang "Little Girl" by Reba McEntire. I still remember part of the routine my mom put together for me.
She was good about teaching me stage presence and showmanship!
Would you say it's been a smooth road, and if not what are some of the biggest challenges you've faced along the way?
The journey to where I am today has been nothing short of a rollercoaster ride.
It has had absolutely incredible ups, but it's also had plenty of downs. I took care of my daddy Roger Mikkelsen for two years, while he battled stage 4 Prostate Cancer. During the day, I'd drive him to his oncology appointments, chemotherapy, and radiation treatments.
Sometimes we'd go on a little mountain adventure after, but mostly I'd come home and make dinner, get ready, and go perform for 4 hours at a gig that night. On September 7th, 2018, just as I was starting to build momentum in my career, my dad passed away. I have always been daddy's little girl, so it hit me really hard. I shut down for quite a while.
My dad's dying wish was for me to keep going with my music. It took me a minute, but I finally quit my cover band and started pursuing my solo career. I wrote a song about my dad passing a few months later. I still haven't gone into the studio to record it, but I am hoping to start it this Fall.
Juggling everyday life while also trying to pursue a full-time Music Career is no easy task. Being a Recording Artist and Singer-Songwriter is a challenge all in itself, but I have a few extra titles. I'm a full-time mom and a proud Military wife. My husband Chuck Ruffin has been serving in the Armed Forces for 17 years.
He is active duty, he served in the Air Force for 15 years, and is now serving in the Space Force. We move every one to three years. Having to start over every time we relocate has been extremely challenging. My husband is currently away on a TDY for 7 months, so I play the role of a single parent while he's gone.
I'm going on tour this fall, so my kids will be with their grandparents while we are both away. That's all part of "The Ruff Life'". I swear we need our own reality tv show! There is never a dull moment in the Ruffin household. There is always something going on, and so many different moving parts to our lives.
Thanks for sharing that. So, maybe next you can tell us a bit more about your work?
I started singing Country music as a child. I covered everyone from Tanya Tucker, Patsy Cline, and Reba McEntire, to Lorrie Morgan, Terri Clark, and Dolly Parton. I was highly inspired by Trisha Yearwood, Wynonna Judd, Shania Twain, Faith Hill, and LeAnn Rimes.
As I grew older I leaned more toward Pop and R&B music, inspired by Mariah Carey, Christina Aguilera, Madonna, Britney Spears, Joss Stone, and Alicia Keys. I spent the majority of my life singing Pop and R&B, I fronted Pop, Rock, and R&B bands for several years, but I always came back to Country. Especially once Miranda Lambert emerged!
What's that saying "You can take the girl out of the Country, but you can't take the Country out of the girl?" I fully believe that 100%. In 2020 I decided to go back to my Country roots. I am blending everything I have learned over the years, into my melodies, lyrics, and music style.
I have accomplished so much in my music career, before ever releasing original music. I've opened for Country Music Group Sawyer Brown performing for 30,000 patrons in Valley City, North Dakota, I've opened for Country Music Group Confederate Railroad performing for 10,000 patrons at the ABATE of Iowa – Algona Freedom Rally, Hinder, J.R. Richards of Dishwalla, and Hip-Hop Artist Coolio at Sunshine Studios Live in Colorado Springs, Colorado, and AMA Award-winning Rock band Firehouse at The Venue in Denver.
I performed with my mom for the Legendary Buddy Holly's wife – Maria Holly at a Buddy Holly Memorial Anniversary event at the Diamond K in Clear Lake, Iowa, I performed with Legendary Musician and former lead guitarist for Wilson Pickett – David Panzer, and guest performed with Scott Wilson of Saving Abel at Herman's Hideaway in Denver, Colorado.
In 2021, I performed for the Global Green "Music For The Planet" benefit concert along with Grammy award-winning Lisa Loeb, Taylor Dayne, Paula Cole, Jody Watley, Melody Thornton of the Pussycat Dolls, and Vanessa Bell-Armstrong.
I am working with multi Billboard award-winning Composer and Producer Kitt Wakeley on an upcoming single "Can't Cry Anymore", and I'm working with award-winning Music Producer Scott Wilson of Platinum selling Rock band Saving Abel.
My upcoming singles "Enough" (nominated for a Songwriter Achievement JMA Award 2022), and "Where I Need You Now" feature Kent Slucher (Luke Bryan) on drums, Scott Wilson (Saving Abel) on bass, guitar, and vocals, and Nashville Pro-Steve Hinson (Dolly Parton, Kenny Chesney, Carrie Underwood) on banjo, mandolin, and steel guitar.
My brand new single "Party Down a Dirt Road" is available now on Spotify, Apple Music, Amazon Music, YouTube Music, and all music streaming platforms worldwide! A music video is in the works, and my Debut EP is set to release this Fall!
I am nominated in five categories at the 8th Annual Josie Music Awards, which is being held at the Grand Ole Opry House on October 23rd, 2o22 in Nashville, TN. Artist of the Year, Rising Star of the Year, Single of the Year "Party Down a Dirt Road", Songwriter Achievement "Enough", and Stage Fashion Trailblazer.
Additionally, I am nominated in four categories at the Fair Play Country Music – Red Carpet Awards Show in Holland. Best Song of the Year, Country Voice of the Year, Pop Original Female, and Modern Country Original Female.
Everything I have accomplished, I have worked for and done all on my own. To this day, I still do not have a manager, booking agent, or PR team. I have accomplished everything by myself. I am so proud of that. I didn't cut corners, or use and abuse others to get here.
I did it with dignity and earned respect from those around me. I have worked very hard, for many years! I recently signed a distribution deal with Aurally Records. Aurally is a Sony Music subsidiary label powered by The Orchard. This is the icing on the cake! I am so excited to see what the future holds!
We'd love to hear about any fond memories you have from when you were growing up.
I have a few. When I was nine years old, my mom took me to my first concert. We saw Wynonna Judd with McBride & The Ride. My mom is also a Singer-Songwriter, and Recording Artist. She made a demo tape and concocted a plan for me to get on stage, so I could give it to Wynonna.
We went down to the front row, and my mom distracted security while I climbed on stage and ran toward Wynonna before they could catch me. We got on the microphone and said "what can I do for you, honey?" I replied in my tiny voice "let me sing". The crowd went wild! They were roaring, cheering, and chanting! It's a sound I will never forget, and a moment that impacted my life forever.
She didn't let me sing, but she said "I'll tell you what, my team is right over there, and they'll give you a photo, and backstage pass for a meet and greet after the show, sound good?" Of course, I agreed! She held out her hand and I gave her a high five. Then I held out my hand and she said to the crowd "What do y'all think?" They roared again! She left me hanging for a minute, but she finally high-fived me back!
I handed her my mom's demo tape, and she slipped it into the pocket of her jacket. I met her team as I was exiting backstage. They gave me an 8×10, and a pass for the meet and greet. Mind you this was a huge coliseum, and I was just up there all by myself. Afterward, we waited in line by the buses for what seemed like hours. There were at least a hundred people or more standing in line for a meet & greet.
When it was my turn I walked up, she put her hand on her hip and said "Not you again". Everyone in line chuckled. I was supposed to be giving her my mom's demo tape, and instead, I seized the moment and asked Country Superstar Wynonna Judd if I could sing. Sometimes I wonder if she remembers that.
Afterall, I interrupted her concert. She autographed my photo and wrote "Keep on singing Alyssa", and then signed her name with musical notes next to her signature.
I have done that with my signature ever since! From there, we went to eat at Perkins, where I met Ashley Judd. She gave me an autographed guitar pick that said Wynonna on it. It was black with pink lettering. I wish I still had either of those items. Somewhere along the way, the photo and guitar pick was lost.
Performing on the original Music Row with my mom. While I was growing up, my mom moved us to Nashville to pursue her career. Before the tornado took out Music Row, we would set up in front of the Country Music Hall of Fame Souvenir and Gift Shop on the OG Music Row. Each business on Music Row had someone outside performing. My mom, like always, brought me along.
We would be out there for hours sometimes until late at night just singing. She would sing a couple, I'd sing a couple, and we'd do some together. Cars would pull over to listen to us sing, one time Garth Brooks pulled over while my mom was singing. He was blocking traffic, just sitting in his old pickup truck, with a baseball hat on, listening to her sing. He gave her a thumbs up and took off as soon as the crowds started to swarm his truck.
Meeting and performing for the Legendary Buddy Holly's wife, Maria Holly. My dad worked at the fine dining establishment, where the Buddy Holly Anniversary Memorial Event was held that year. My mom was hired as the entertainment and my dad was hired to cater/cook for the event.
He was a chef. My mom of course included me, and I performed alongside her. I remember when Maria pulled up in her black stretch limousine. She told me I looked pretty and she liked my dress. She was very sweet and humble. I'll never forget that night! So many wonderful memories, but these are my top 3 favorites.
Contact Info: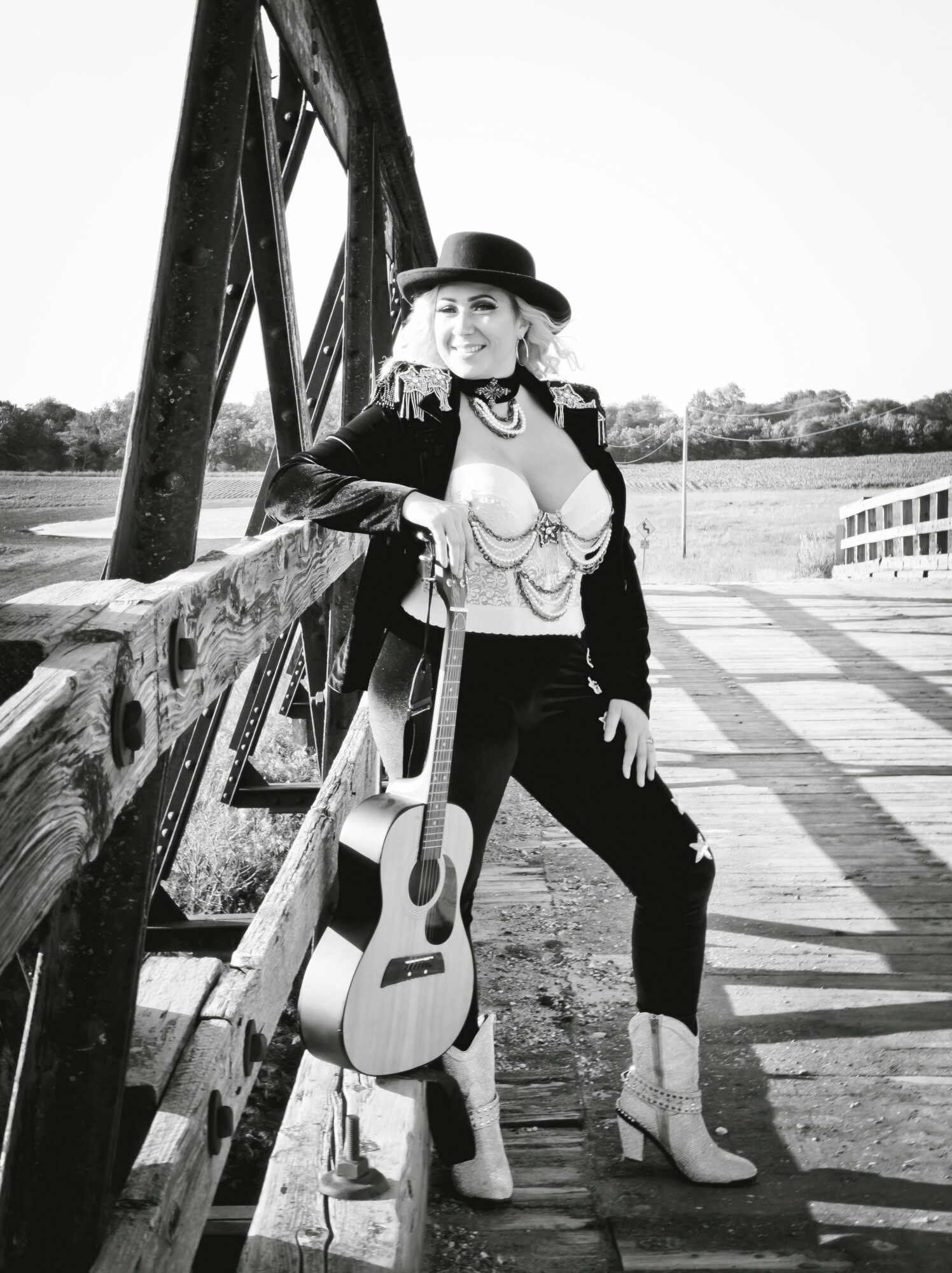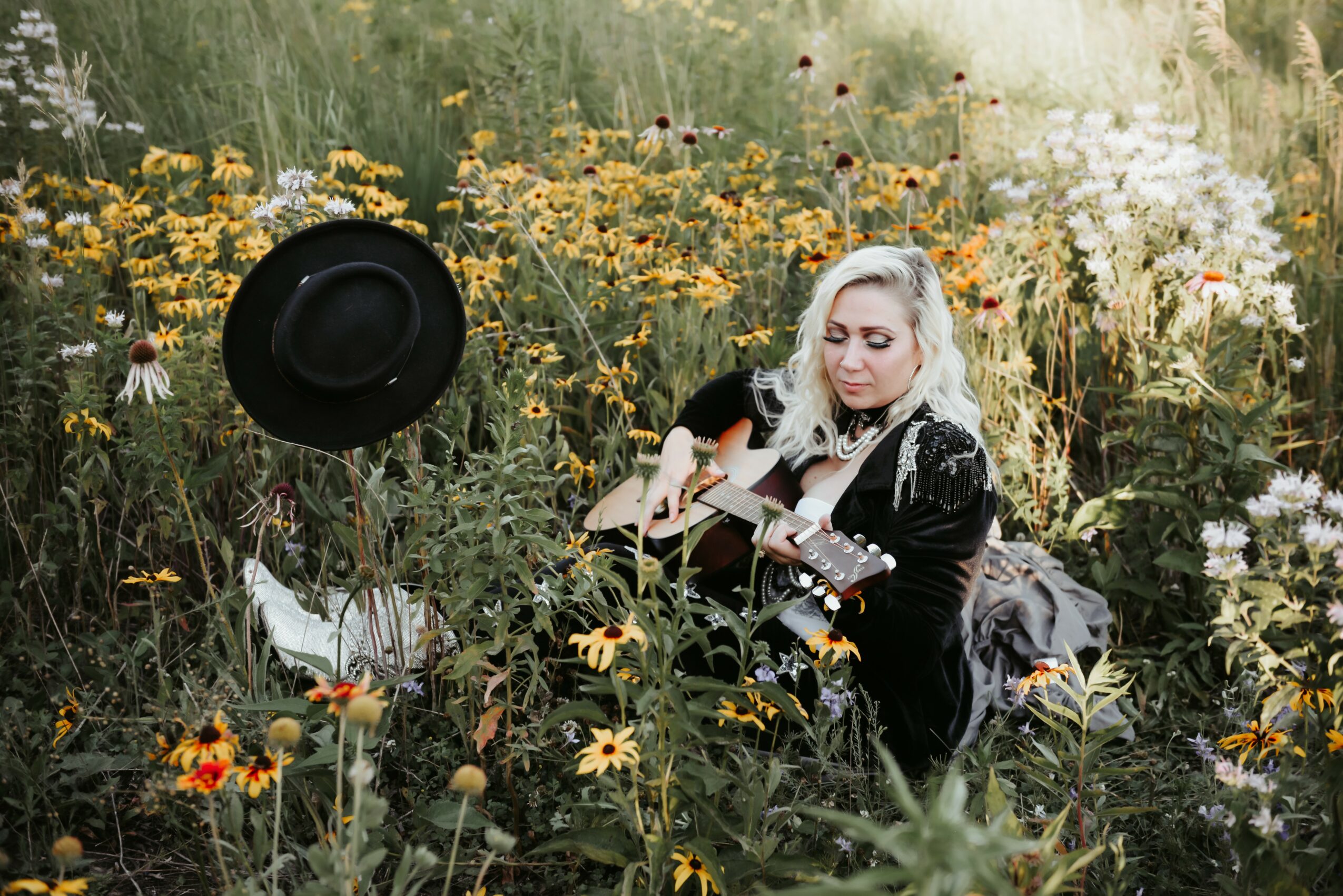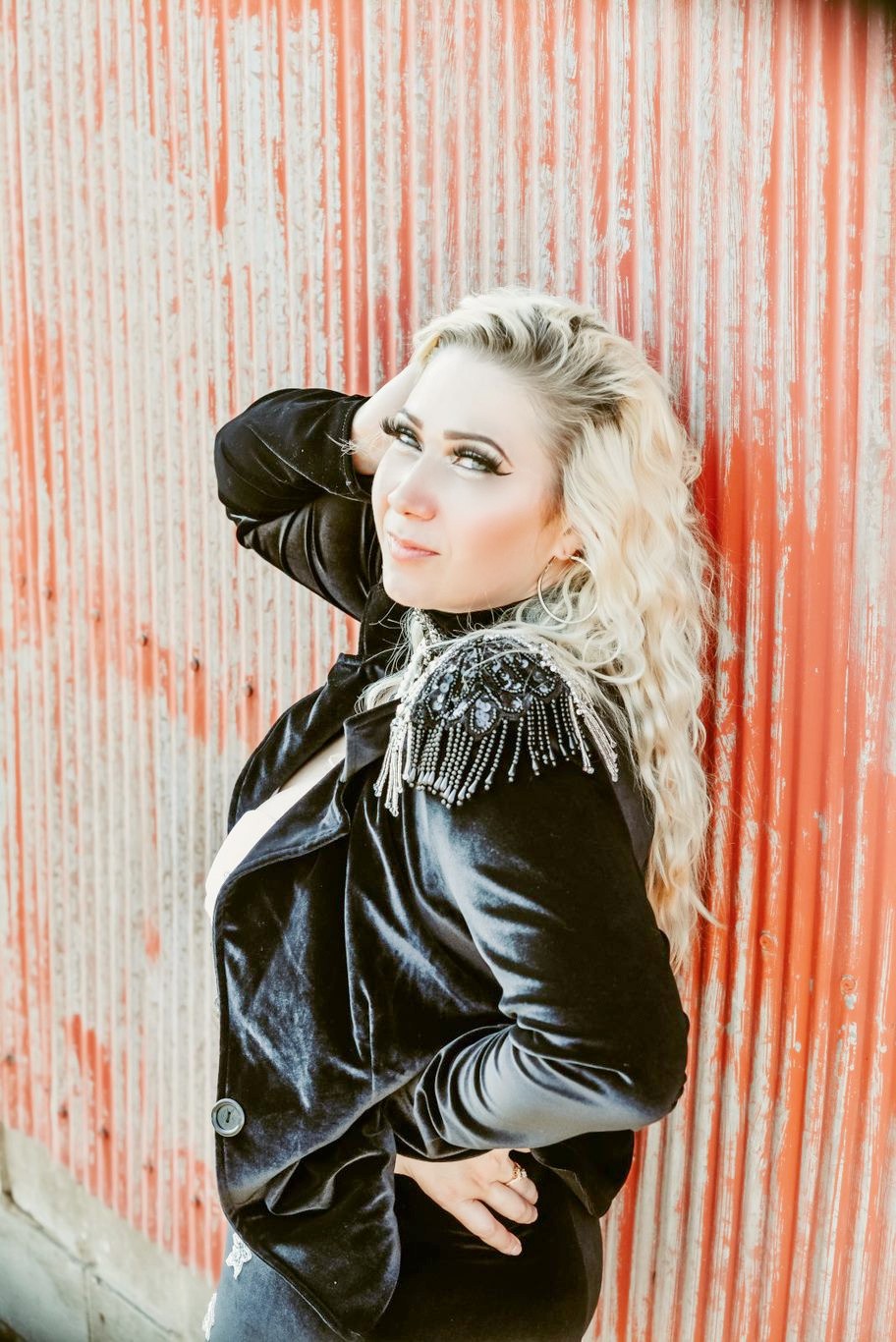 Suggest a Story:
 NashvilleVoyager is built on recommendations from the community; it's how we uncover hidden gems, so if you or someone you know deserves recognition please let us know 
here.