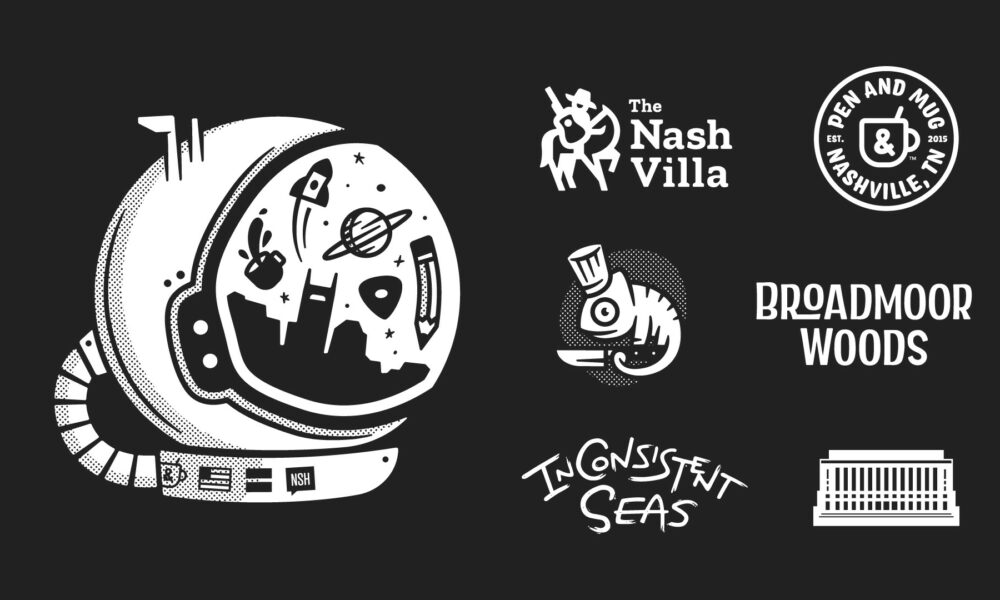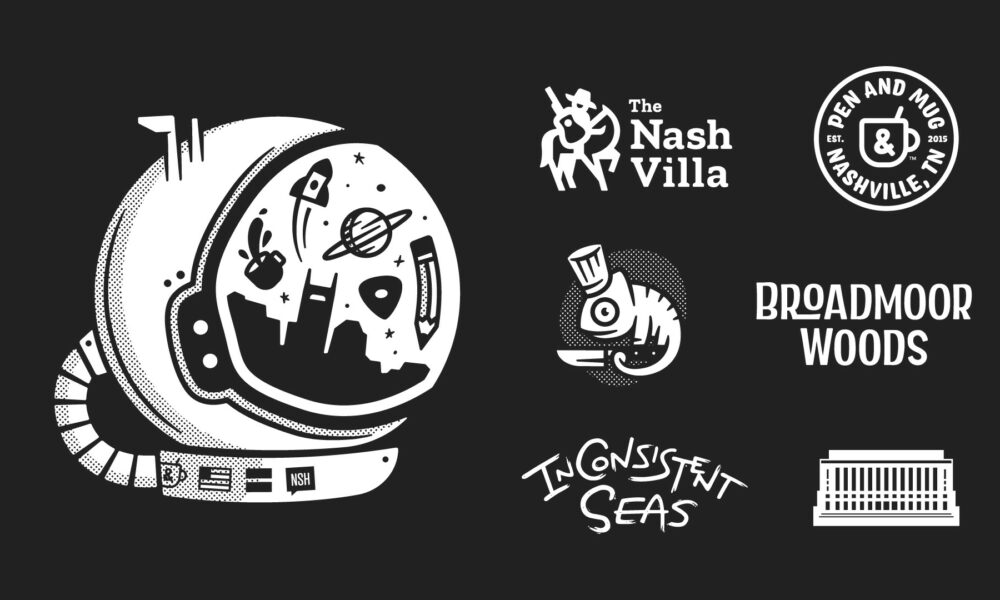 Today we'd like to introduce you to Austin Schulenburg.
Hi Austin, so excited to have you on the platform. So before we get into questions about your work-life, maybe you can bring our readers up to speed on your story and how you got to where you are today?
I have been drawing and writing for as long as I can remember. After a while, my dad (a software developer) encouraged me to try drawing digitally on the computer. I was pretty resistant at first – I've always loved the tactile joy of a pencil and paper. Eventually I dipped my toes. The first program I remember drawing in was AppleWorks, painting pixel by pixel. Some of my favorite video games at the time (and still today) have that lo-fi, pixel-art style. I immediately loved it.
I went on to take a few computer graphics classes in high school and had a bit of success and a whole lot of fun with it. Graphic design was the perfect middle of a Venn Diagram between my talents and interests; the visual art, the problem-solving, the storytelling, the flexibility and variety, and the glory. By the time I graduated high school, my heart was already firmly set on studying graphic design and making a career of it.
That dream has been supported and advanced by SO many people. I absolutely hit the jackpot with my college professors, design internships, and my first full-time graphic design job– I've been able to learn so much from so many talented designers and grow a TON in a relatively short time. Pen & Mug began as a moniker that I used to take on freelance work in 2015. I had a few role models encourage me to invent a company name to attract more interesting projects instead of just using my own name as an individual, and I've always wanted to grow this thing into a team that is larger than myself. Also, people often have a hard time spelling "Schulenburg." So Pen & Mug was clearly the better choice.
The name is a nod to the first two things I grab whenever I begin a new project, be that a branding project or website or otherwise– I grab a felt-tip pen and a piping hot mug of coffee and I get to work taking notes, scribbling thoughts, and sketching out new ideas. Pen & Mug transformed from a personal moniker to an official LLC in 2018. I celebrated with a mug of champagne.
In 2017, I teamed up on a project with front-end developer Jeremy Davis, and then another project, and then another. By 2019, our collaboration had become a full-on partnership, and Jeremy joined the Pen & Mug team to make it official. Today, Pen & Mug is a caffeine-fueled design studio cooking up engaging brand identities and silky-smooth websites for the hospitality industry. We're a team of creative craftsmen who believe every detail matters and that great service is just as important as great results. I'm very proud to say we've had a full plate of work for almost three years with no outbound marketing to speak of– just long-term partnerships and word-of-mouth referrals.
Pen & Mug is led by myself and Jeremy Davis and operates as a fluid agency model, (also affectionately referred to as the "Ocean's 11 agency model" or the "Avengers agency model"), which basically means we have a network of very talented friends with a wide variety of specialities who we collaborate with on a project-by-project basis. (Just like how Jeremy and I began). This model is working well for us at the moment, but I have aspirations of evolving Pen & Mug further into a small full-time team of multi-talented badasses. And we're getting there.
Would you say it's been a smooth road, and if not what are some of the biggest challenges you've faced along the way?
As an individual, I fit into just about every category of privilege you can name. My story is not one of overcoming all the odds (as much as I might like to think it is). That doesn't mean the road has been easy. I've struggled with the things that almost every entrepreneur struggles with – making time to build something outside a day job, learning how effectively run and scale my business, juggling multiple projects along with other priorities.
At first, I had more confidence than experience, and I did a lot of learning on the fly (and a little bit of learning the hard way.) Stretching my comfort zone and pushing my limits has always excited me and fueled me forward. That "I'm not exactly sure how I'm going to pull this off but you can bet anything that I'll find a way" adrenaline rush. I live for that.
Because of my competitive spirit and my adrenaline craving, balance has always been one of my greatest challenges. I have a tendency to overextend myself, spread myself too thin, say yes to too much at a time. All of that has been outside of a 9-5 day job doing this same type of work on an in-house team. I love the work and the challenge of it all enough to still get everything done well and on time, but sleep was the first thing sacrificed to make that happen, and that is not sustainable for long. A lot of entrepreneurs make "the hustle" look glamorous, and treat "busy" as a status symbol. I'm (slowly) learning how to do things differently.
I'm getting better at keeping myself in check. I still love testing my limits– now I just try to do so with an intentional ebb and flow that lets me get some proper sleep after each sprint instead of leaping straight into another.
Another challenge I'm facing off currently is nailing down best practices in our fluid agency model. I began this business doing everything myself, and delegating is something I know I still need to get more comfortable with in order to grow. We have a really strong network of collaborators in Nashville and beyond who are WAY smarter than me in their areas of expertise, including several other designers, photographers, videographers, writers, backend developers, content creators… you name it. Ironing out the best workflows and processes for leading projects with a rotating cast of collaborators has been an interesting puzzle to solve, but it's a very important one: mastering this will help with both my own workload balancing AND growing towards my goals of building a full-time team.
One specific solution I can offer up that I think can work for just about anyone: Notion (https://notion.so/). Notion helps me keep everything straight and on track, and I cannot recommend this platform enough.
Can you tell our readers more about what you do and what you think sets you apart from others?
We specialize in visual brand design, website design + development, and animation for the hospitality industry.
I am most proud of being involved in two of the largest events in Nashville, (a city known for hosting big events). We've been the primary design + web team for Live On The Green music festival for 4 years now, and we were part of the team this year for the inaugural Big Machine Music City Grand Prix. I'm also extremely proud of our partnerships with local treasures like the NashVilla and nonprofits like Corner to Corner that exists to make Nashville a better place for all its residents and guests.
I get so much life and energy from being an entrepreneur, and I love that as a branding/website designer I get to work with other entrepreneurs to help transform their visions into realities as well. Corner to Corner's Academy program has empowered SO many new entrepreneurs and been part of launching an impressive number of new Nashville businesses every year, and that is an incredible thing to be a part of.
From high-glory projects to high-impact work, to the lesser-known local treasures, my favorite thing about the work I do is getting to feel associated with such a variety of outstanding organizations in Nashville and beyond, and getting to be a part of bringing them and their missions to life.
As for what sets us apart – I'd say Pen & Mug is best known for our level of service. More than any specific visual style or trend, our "secret sauce" is the organized, collaborative, and enjoyable experience we deliver to our clients. We're a team of creative craftspeople who believe every detail matters and that a great experience is just as important as great results.
What's next?
Future plans are to build Pen & Mug up into a small team of multi-talented professionals and crush work for the biggest and most influential brands we can think of, both locally and worldwide.
I don't envision Pen & Mug as a 1,000 employee agency operating out of a glass highrise building. What I want Pen & Mug to be when it grows up is something more like Lincoln Design Co. (https://www.lincolndesignco.com/), DKNG Studios (https://www.dkngstudios.com/), Hoodzpah (https://hoodzpahdesign.com/), the Forefathers Group (https://forefathersgroup.com/), Fresh Branding Co. (https://www.mmmthatsfresh.com/), and so many other similar businesses who I look up to… a team of something like 2-8 people who are all collaborative and versatile and driven to make industry-leading work, as well as pour back into the industry like so many people ahead of us have done.
Contact Info: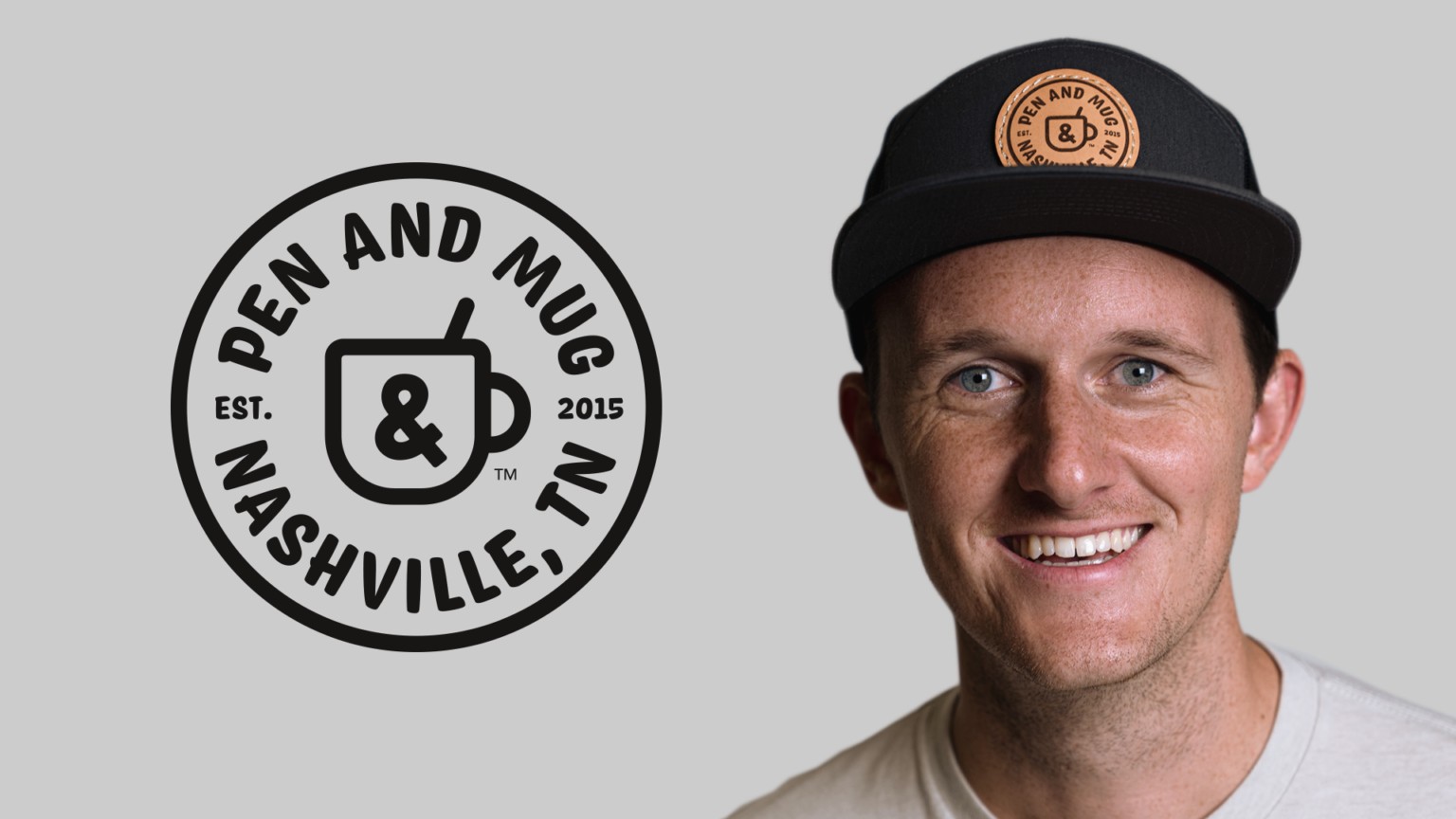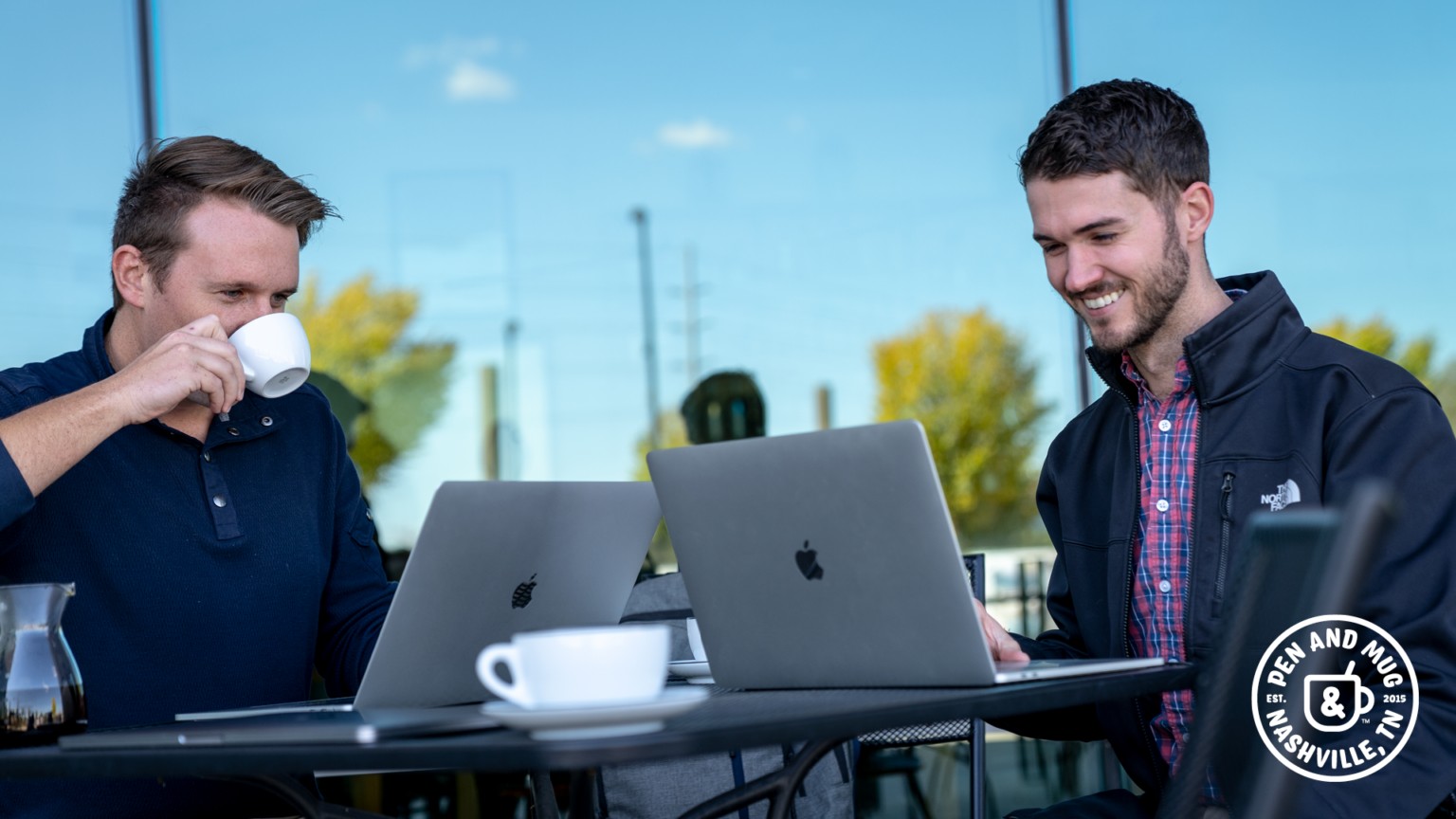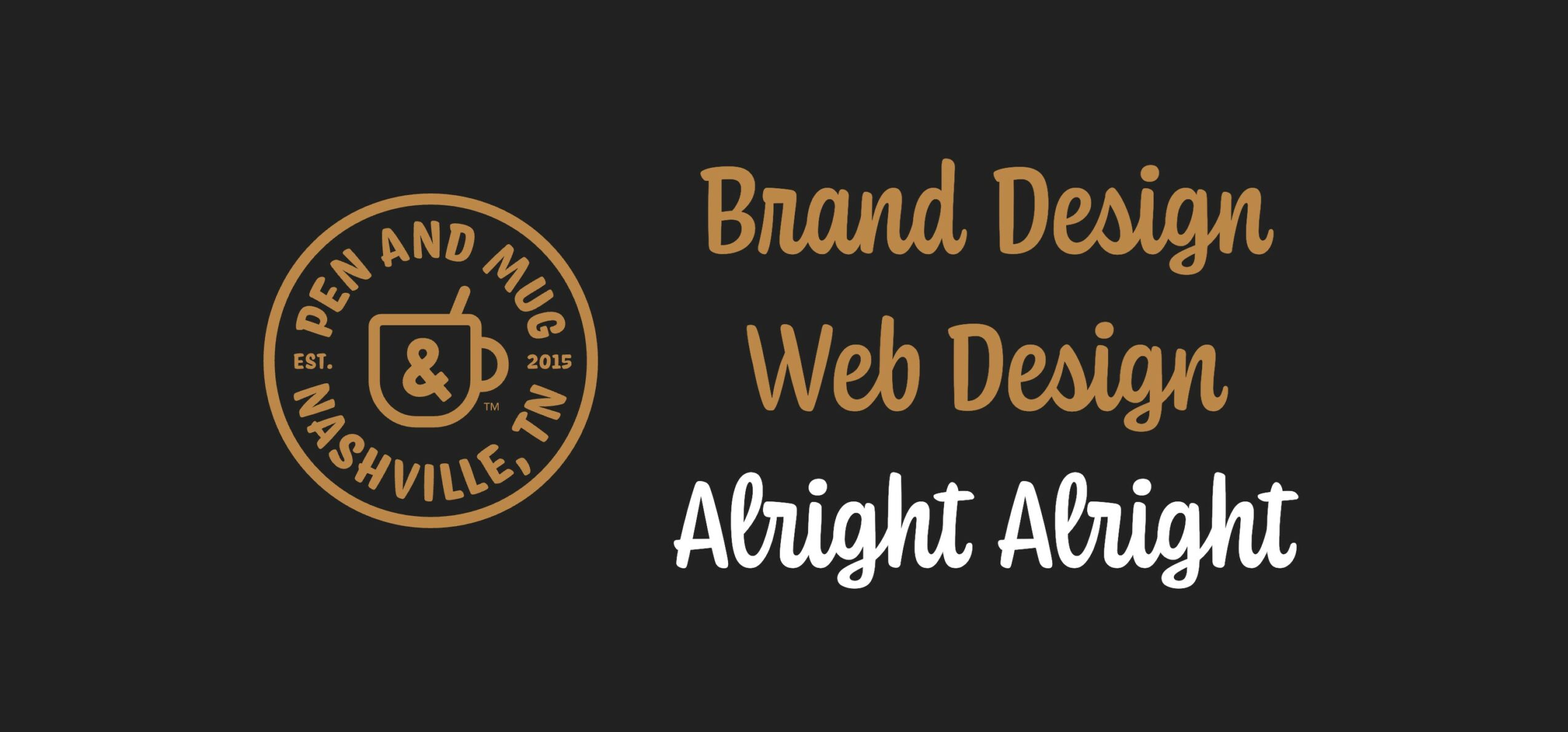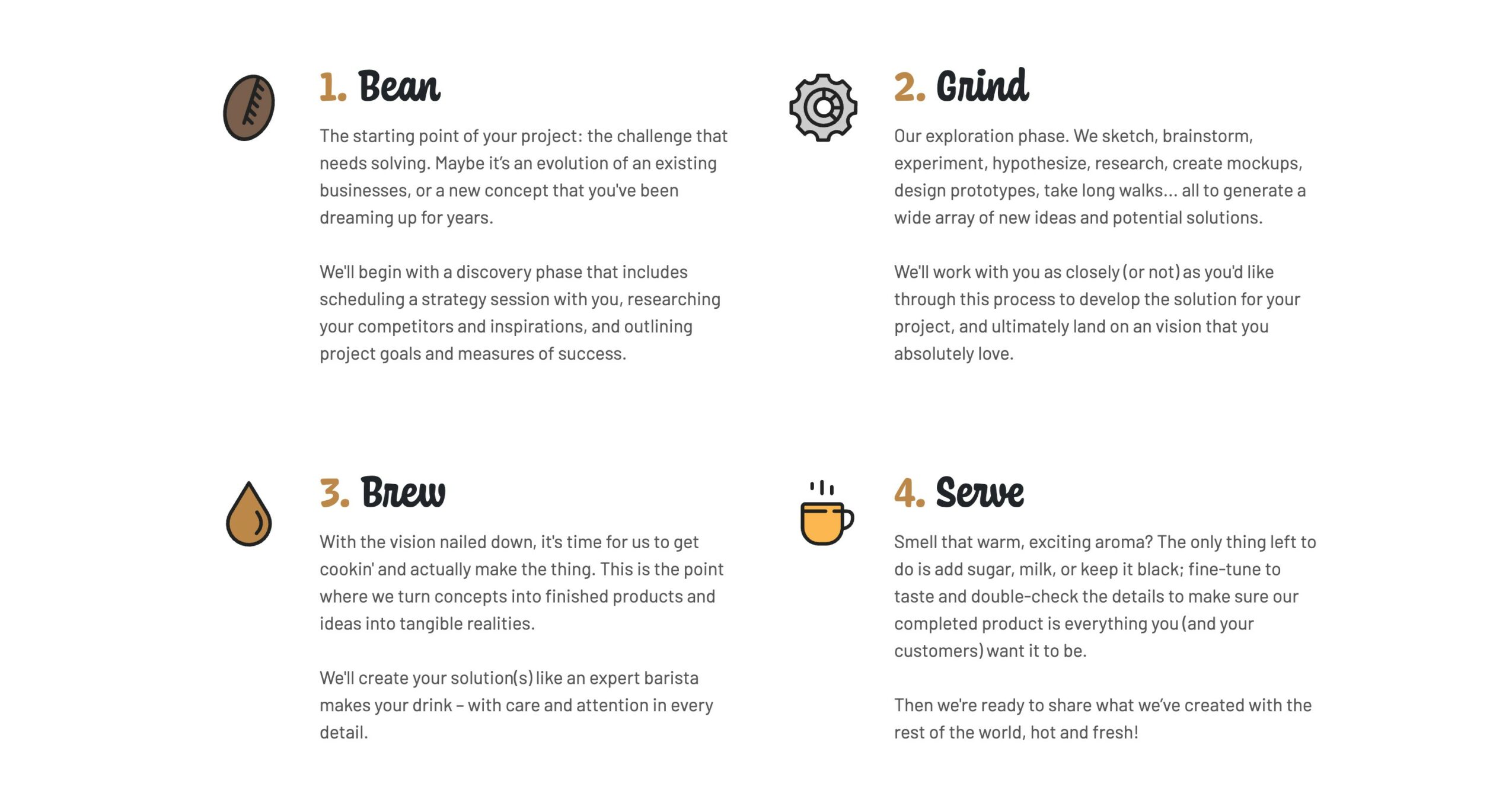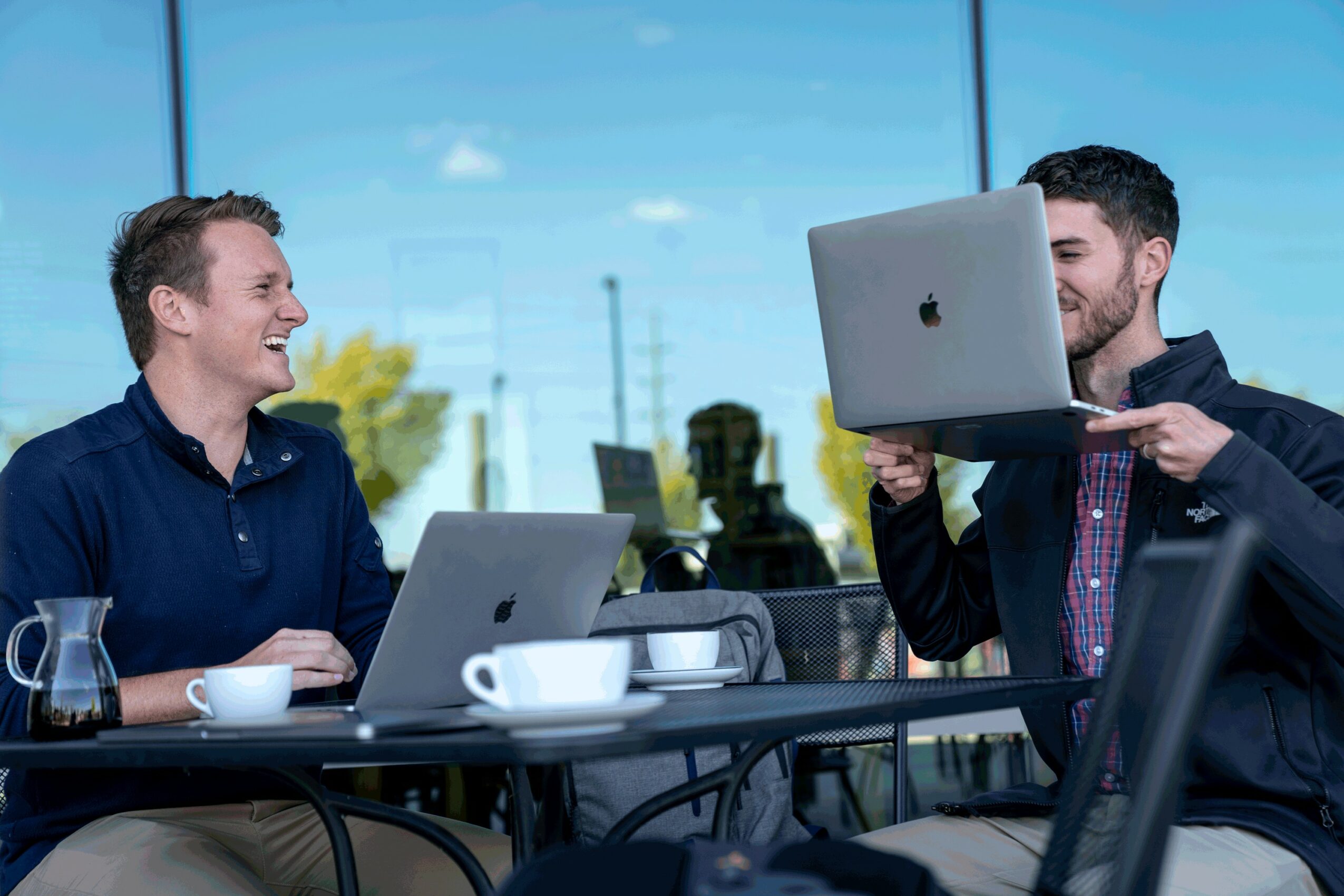 Image Credits
All photographs credit: Chadwick Fortenberry
Suggest a Story:
 NashvilleVoyager is built on recommendations from the community; it's how we uncover hidden gems, so if you or someone you know deserves recognition please let us know 
here.