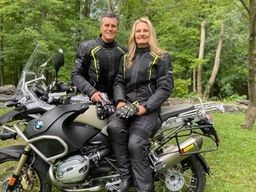 Hi Gary and Jenny, it's an honor to have you on the platform. Thanks for taking the time to share your story with us – to start, maybe you can share some of your backstories with our readers?
Thanks for having us. We are Jenny and Gary Cuzner and we enjoy motorcycling. We love the industry and the community and are especially passionate about rider safety which led us to say, "Let's start a 'Motorcycle Protective Clothing' Brand!" And there is certainly no shortage of them. The upside to the available options in the market is that it forced Gryphon to think outside the box with designs in order to put ourselves at the forefront of a competitive market. We have innovated a motorcycle protective apparel brand called Gryphon. We operate under Plus Five LLC. The name Plus Five is derived from the two of us and we have five grandchildren, so it's us plus five, truly a family business. What is great about a family business is that we have shared values and goals. This allows for a cohesive, collaborative work environment. For us connections are invaluable; we invest time and effort in forging connections and shared experiences with both our customers and suppliers. We are able to be agile and make quick decisions without the red tape that many public companies face. Our business strategy has the long term vision in mind to ensure business continuity that can support future generations in our family.
Gary's experience in the motorcycle industry helps set our products apart from others. Gary has had motor oil running through his veins since a young age. He has had the opportunity to travel the world and develop life long relationships based on his love of motorcycles. A career that allowed him to take part in product development and design, laying the foundation for a keen understanding of the market needs. Gary has worked in the industry for 40+ years and was a Canadian Motocross Champion when he rode for Yamaha Motors back in the mid-'70s. He's had the opportunity to be involved with many product innovations in the industry over the years.
As a husband and wife team, we have complementary skill sets which allows us to reach our goals more effectively. Jenny has worked in the automotive industry for the past 20 years. We see similar challenges in both industries. We design our products to set ourselves apart in a very competitive market leveraging our experience in the industry and while riding ourselves. We want the products to be comfortable and functional. You will notice we use high quality materials with a reasonable retail price that the every day rider can afford. Our focus is on protecting fellow riders with jackets, pants and gloves with superior CE level 2 protection. We also like the products to be functional for the rider and have a sense of style as well. That is where our motto of Style – Function – Protection came from.
We started to attend industry events in 2021 once they were permitted to take place coming off the height of Covid. Our first show was Americade in September 2021 in Lake George NY. The feedback we received was overwhelmingly rewarding. Next we attended the International Motorcycle Show (IMS) in Nashville in October 2021 and met a lot of great motorcyclists from the Nashville area and beyond. We are receiving many referrals and repeat customers following the events. We were signed up for many IMS events for 2022 as well, however with the recent announcement of the IMS cancelling the 2022 show season we will find other ways to connect with our customers. We will be attending Americade at Lake George NY the first week of June.
Can you talk to us about the challenges and lessons you've learned along the way? Would you say it's been easy or smooth in retrospect?
We began preparing to open our business in January 2020 – just before the pandemic. Although a lot of local businesses are facing financial hardships because of COVID-19, the motorcycle industry is doing quite well, We found it challenging during the pandemic to get our new brand out in the market due to all the restrictions. Our products are best appreciated when you can touch and feel the quality. The difficulty for us is having a new product that needs a show and tell. We were not able to go to many dealers in 2020 so while we think the market is healthy for us, we didn't have as many opportunities to sell. Late 2021 we started touring around to visit dealers full time. We knew to be successful we had to get in front of potential customers and it has proved to be a productive endeavor. We continue to search for sales representatives to join the Gryphon team to help us promote and grow.
Appreciate you sharing that. What should we know about Plus Five LLC?
Our brand name and design was a difficult part of the business process for us. We wanted it to be something that would stand out but also something people would be proud to wear. Gary was driving one day and thought about his high school mascot which was a Gryphon. He liked the sound of Gryphon and immediately had some ideas on how we could design the logo. Shortly thereafter we both were exploring more about our heritage and took the Ancestry DNA tests. Gary in the course of his research found that the (McGuigan) family shield on his mothers side (Irish) had a Gryphon on it. That sealed the deal for us and Gryphon was born.
Before we go, is there anything else you can share with us?
Plus Five is not open to the public, it is a warehouse shipping location. The business model is to sell to dealers and online to individual customers through our website at www.gryphonmoto.com We design everything ourselves in North America. We are continuing to design and develop new products as Gryphon continues to grow. We source only the highest quality products and stand behind the workmanship. We offer a 5 year warranty against manufacturer defects. We are a family business that treats our customers like they are part of the family. We want every rider to enjoy their ride while feeling comfortable and protected. They should enjoy their motorcycle ride in style and we hope they will select Gryphon as their gear of choice.
Contact information:

Email: jenny@gryphonmoto.com
Website: www.gryphonmoto.com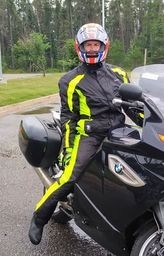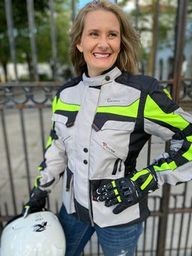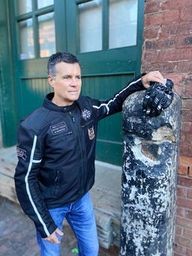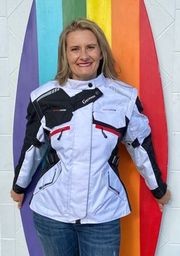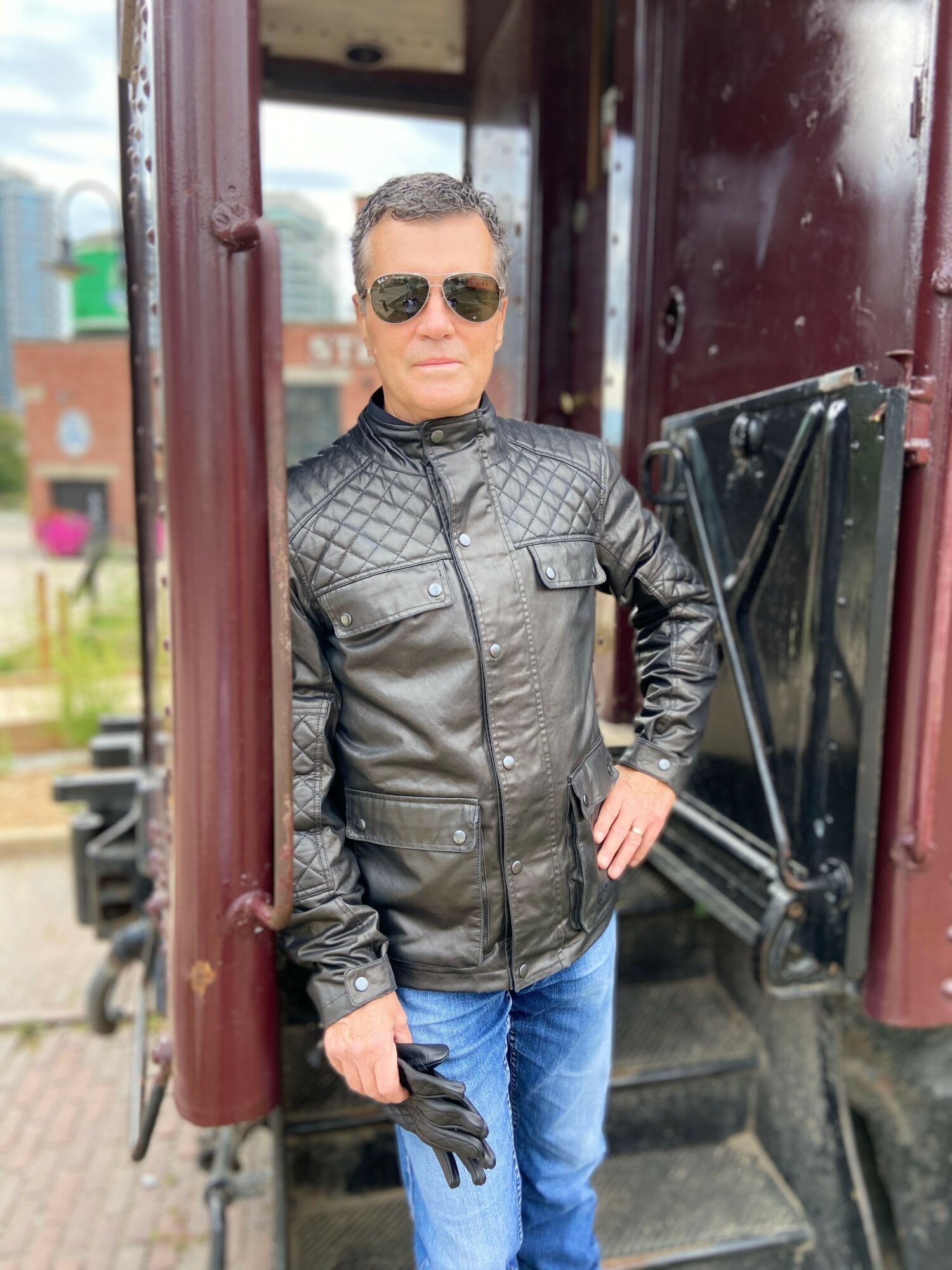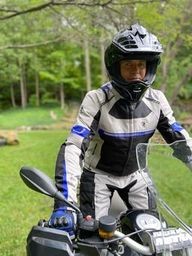 Suggest a Story: NashvilleVoyager is built on recommendations from the community; it's how we uncover hidden gems, so if you or someone you know deserves recognition please let us know here.