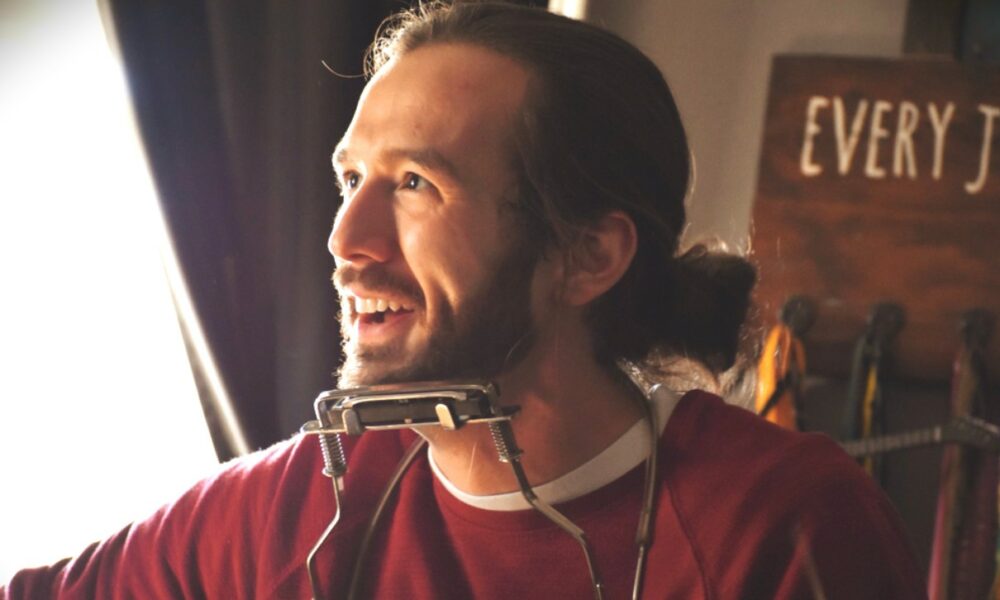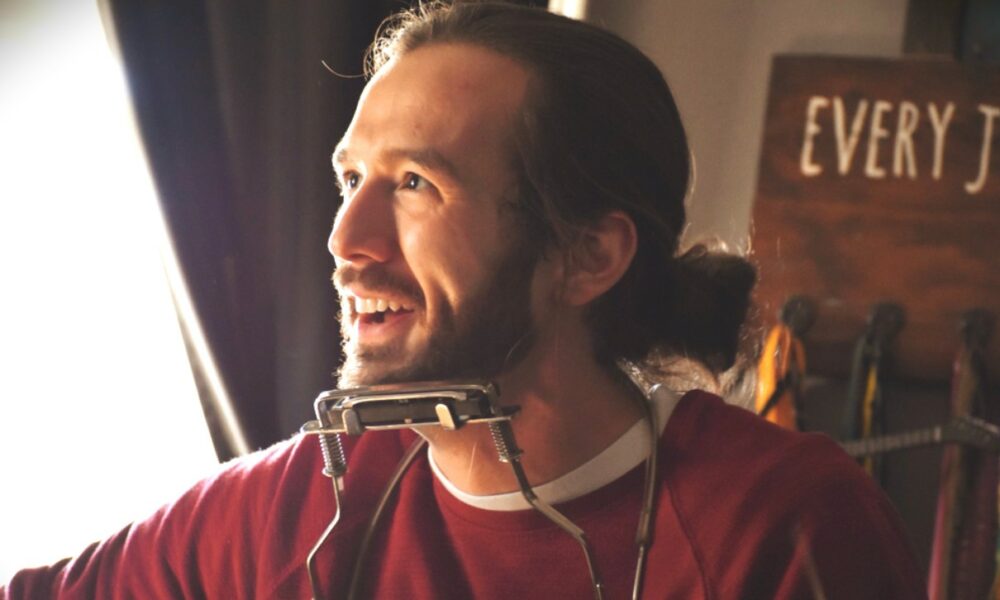 Today we'd like to introduce you to Jack Byron. 
Alright, so thank you so much for sharing your story and insight with our readers. To kick things off, can you tell us a bit about how you got started?
I was born in Chicago, IL to a single mother. When I was one, my mother's lifelong struggle with substances got the best of her and I ended up in foster care. I was in my first foster home for a few years, where I lived with a group of other kids. After that, I entered my second foster home with my foster brother and sister when I was just about 4 years old. 
During my time at my second foster home, there was a good dosing of physical, verbal, and mental abuse to my siblings and I, and although there were times of happiness, love, and connection with my foster family, it quickly became apparent that the arc of the relationship was based in fear and intimidation, and when I wanted to find out about my past and my biological family and had in interest in connecting with my biological family, I was met with shame, guilt, and rejection from my foster parents. I left when I turned 18. 
I am, however, extremely grateful to them for the care and love that they did provide. My parents also supported my interest in music, and my parents ended up agreeing to buy me my first guitar when I was 14 or 15, so as you know, family is a complicated thing. 
When I was 17, I wrote my first song, and when I did that, I became obsessed with the craft. 
I then recorded a three-song acoustic demo in high school with a friend named Simon on his laptop. 
I decided one day that I wanted to get these songs professionally recorded. 
So, one day while at a laundromat, I was flicking through an inky copy of an Illinois Entertainer magazine and came across recording services at Pumpkin Studios in Orland Park, Il, run by Gary Loizzo. 
When I met Gary, I gave him a copy of the demo I had recorded so he could lend his ears to it. He explained that he was the singer of the big 60's hit, 'Bend Me, Shape Me', with the group American Breed, as well as the producer and live sound engineer of the rock band Styx. He said when he wasn't on the road and had some extra time, he recorded local artists at his home studio. He said that he typically charged $75 an hour, and because his time was limited, he had to work with music that resonated with him. So, he agreed to listen to my demo and get back to me, which he did and agreed to record a song for me, and I was able to scrape together enough money for a session or two. 
When I informed Gary that it was such an amazing experience to record at his studio, but that I couldn't resume the sessions because I didn't have the funds, he told me that I didn't have to worry about paying him and that he would still continue working with me on the music when he wasn't on the road touring. He said that he believed in the songs and so did his son, Todd, who Gary showed the demo to. Gary said that he was very fortunate in his life and simply wanted to pay it forward and that Todd liked the songs enough to help with the recording process as well. 
Things were going well, until one day, when Gary told me that he had stage 4 pancreatic cancer. He was as courageous as they come and put up a good fight, but the cancer got the better of him, and Gary ended up passing away. 
Gary was truly a generous and kind man, a great friend, and I'm grateful that I got to become friends with him. 
In the aftermath of the experience, I found myself in limbo. My friendship with Gary had been tragically cut short and I was not on good terms with my foster family. But the spark that was ignited by my time in Gary's studio turned into a flame that turned into a burning desire to commit to writing and recording my songs. 
So, I decided to get together with another friend of mine, Carl Horne, who is a fantastic multi-instrumentalist, and we recorded my first EP demo, Gemini Moon, together, in 2016. 
In the meantime, I was going to the community college and working at Walmart, living with friends, and crashing on couches. 
One day while at work, I heard the tragic news that my foster sister had passed from a drug overdose. With that news, I continued to work at Walmart for a while longer, until one day, when I decided that I didn't really want to be working at Walmart or hanging out at community ollege. So, I decided to stop investing in both. 
I quit Walmart after about three years and shortly after stopped going to community college. 
I decided I was meant to be a singer songwriter, and I had finally found my purpose. 
I still needed to make an income to get by, so I decided to get a street performers permit and become a busker in downtown Chicago and a Potbelly Sandwich Shop musician 5 days a week, since I had already been playing at the shop once a week, and I had no connections to venues to play or contacts at that time. It was the happiest time in my life at that point, and I did that until I was finally able to make my income exclusively from playing shows. 
I learned a lot from the local Chicago music scene from my friend Eric Ortiz, who I met at an open mic. 
We got along and bonded over how we both started in music by playing at Potbelly Sandwich shops and how we both were career musicians. Eric was the hardest working and nicest cat on the scene and he showed me the ropes and gave invaluable advice on how to book shows, professionalism, and being kind. Tragically, Eric's life was cut short by a heart attack at 38, and his loss was a devastating blow to his family, me and so many countless others in the Chicago music scene. 
Then one day, out of the blue, Todd Loizzo, Gary's son, contacted me and told me that he had built a home studio to carry on his father's legacy and love of music and if I would be interested in finishing the work that we had started with Gary. He told me that he was able to save Gary's background vocal from my song, "The Hill" and we could finish the track together. So, we finished the track with Gary's beautiful vocals and put the song out as my first single in 2020. We enjoyed working together so much, that we ended up recording a whole bunch of tunes, seven of which make up my official debut EP, 'Two Travelers,' 
which was released in 2020. Todd, Kind like his father, told me he would record my music for free, since he just loves music, he was digging the songs, and it would help him practice and implement what he had learned about recording from his father. 
I was in the middle of setting up a regional tour for 'Two Travelers' when the world shut down in 2020. I lost all of my shows and found myself unloading a truck at target for 6 months or so. 
My wife Dina was a nurse during this time and she suggested that we go into travel nursing for a little while and eventually settle in Nashville to give my music a fair shot. Travel nursing was something she had always had an interest in and of course, I had my thoughts of being in Nashville. 
So, Covid was the storm that set our sails off in the right direction, then. 
We spent 6 months in Bristol, TN and the Asheville, NC region, then lived in Austin, TX for 3 months, with me playing shows wherever I could get them. 
Now we are living Nashville for the long haul, and I'm so energized and thankful to be here, it's been an amazing start. 
Can you talk to us a bit about the challenges and lessons you've learned along the way? Looking back would you say it's been easy or smooth in retrospect?
I grew up in a multicultural home. My foster father is Hispanic, my foster mother is Caucasian, and my (foster) brother and sister are African American. This has been one of the greatest blessings in my life. On the other hand, the challenging aspect is the fact that we live in a world that is still so often hostile to seeing people who look different simply getting along, let alone being in a family together. 
When pursuing a career as an artist in particular, it's so easy to compare yourself to others and fall into the trap of competition with them if you are not careful. That can totally crush you. Not only does it crush you, you start doubting yourself and your own talents and run the risk of forfeiting the quest to find out who you are by trying to be someone you are not. 
Conformity is one of the biggest obstacles to overcome. The opposite of bravery isn't cowardice, it's conformity, and in regards to artistic vision and integrity, there's always the temptation to conform to trends to get to where you are going faster, but fruit that isn't ripe is never sweet. 
Alright, so let's switch gears a bit and talk business. What should we know about your work?
Music was my first love, and she became an outlet, perhaps the only one, where I could channel any thought, feeling, and emotion I wished, all without boundaries, without barriers, without borders, without fear, without guilt, and without condemnation. 
It was a world that didn't exist to my physical senses, but deep in my heart I always knew it did exist, and it does exist. Music and songwriting convinces me that it does, because much like love, you know it is real and exists based on its manifestations, although you can never physically prove or put your finger on what love is. 
This realization has profoundly affected me. Music can change and save lives, elevate culture and help heal the world. I believe music is a conduit to elevate the human spirit as well as to help us empathize with each other and enter into each other's pain. With music, we can bear each other's burdens in a more cooperative and understanding way through exchanging ideas and perhaps even disagreeing, without the need for physical violence and suffering. 
I want to help us bring about the great reality that is good and is always attempting to make itself real to us every moment of every day. I am using my ability to write songs to do my part in this Great Work. 
Do you have any advice for those looking to network or find a mentor?
My inner spiritual mentor is the Christ within me, the intuition, and creative imagination, and I try my best not to violate the laws written in the heart, which I believe are discerned by the conscience. 
Following that, my wife Dina is always showing me how to be more kind, generous, and loving to myself and others by way of her example. 
In the area of my music career, the producer of my debut EP, Todd Loizzo is one of my best friends and we are family. 
Todd really has vision, and he doesn't believe in the word "impossible." It's been amazing to be able to work with someone with such infectious optimism and the with the gift of motivation and encouragement. He helped me to really believe in myself and the importance of setting practical goals, step by step, little by little, all the while moving towards a larger goal and expanding your vision. This has been very invaluable to me. 
Contact Info: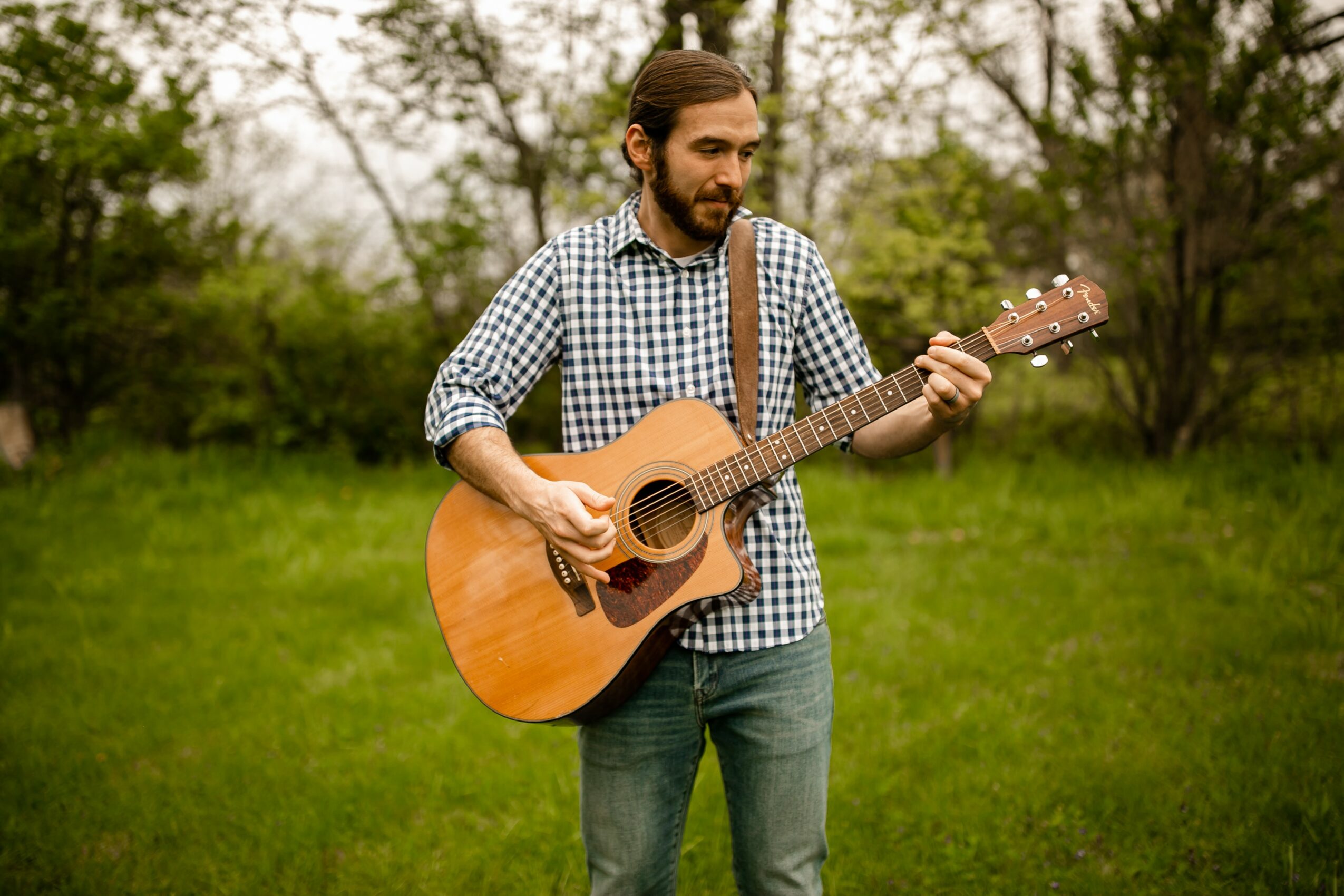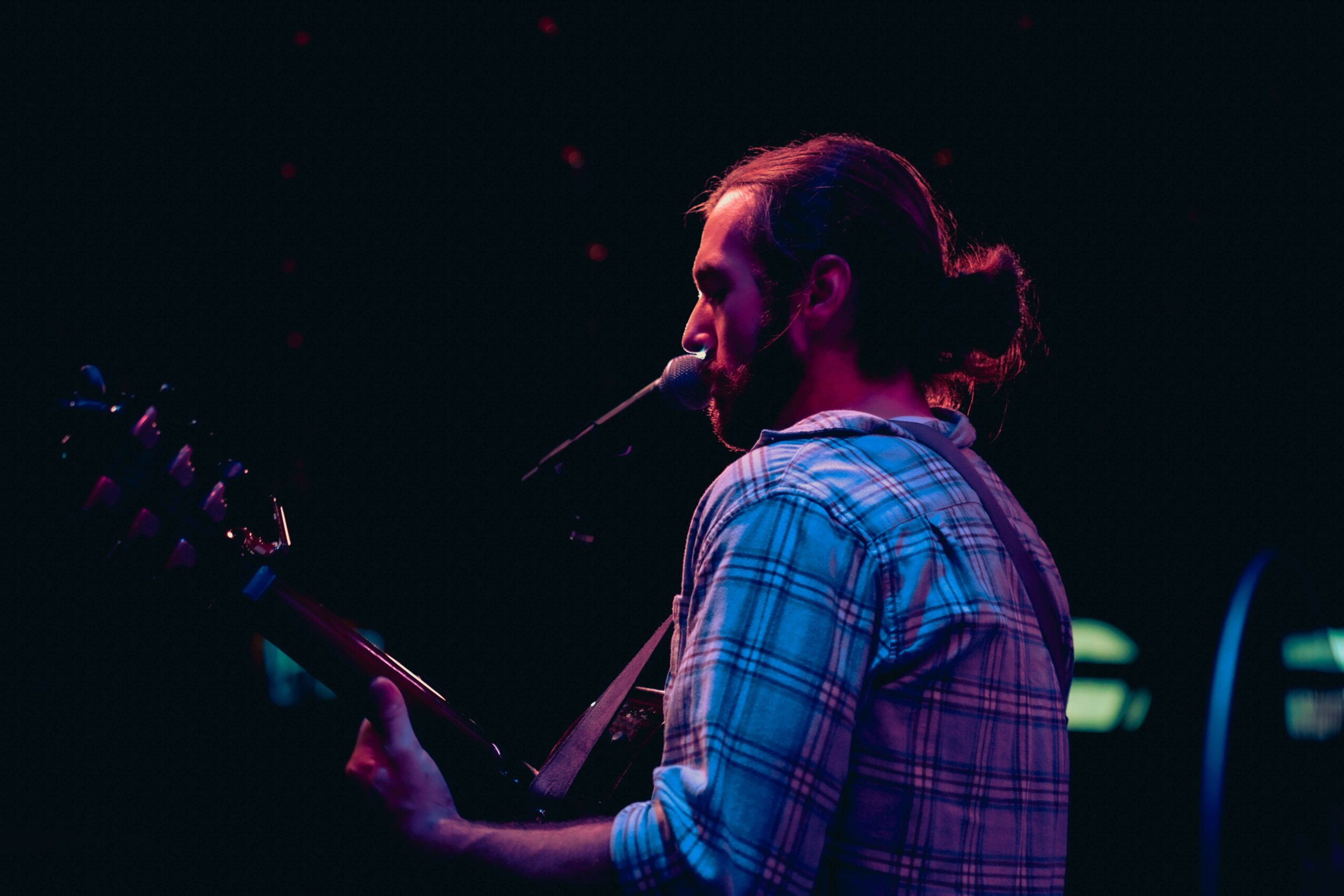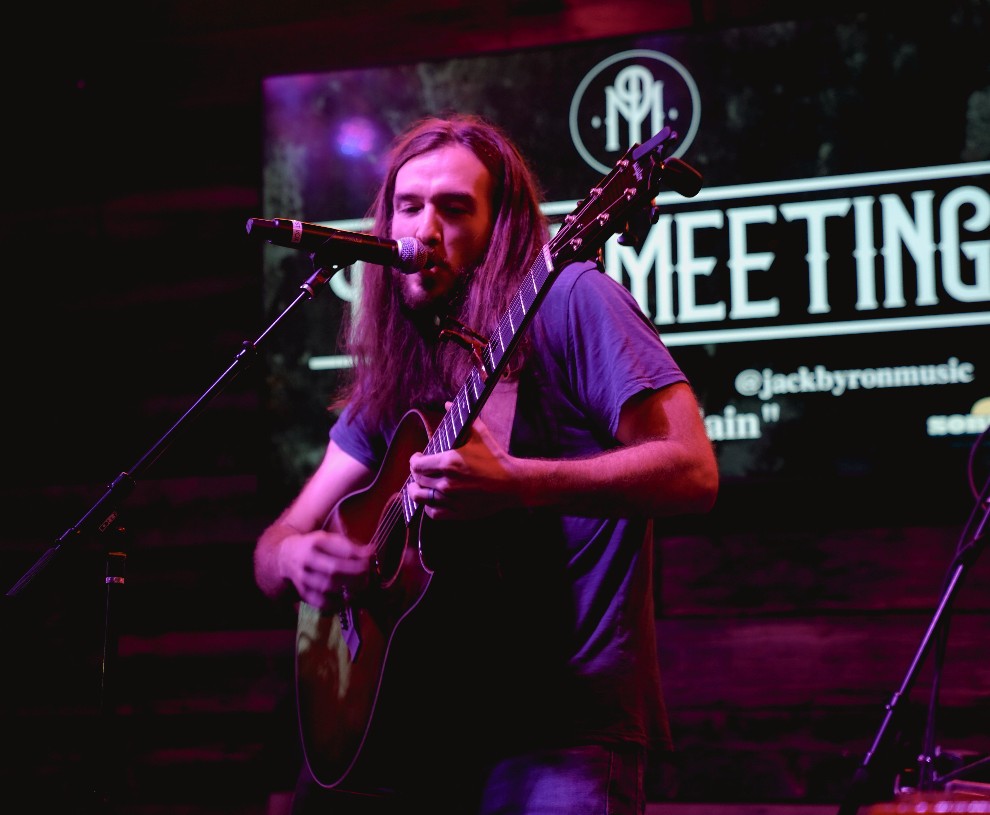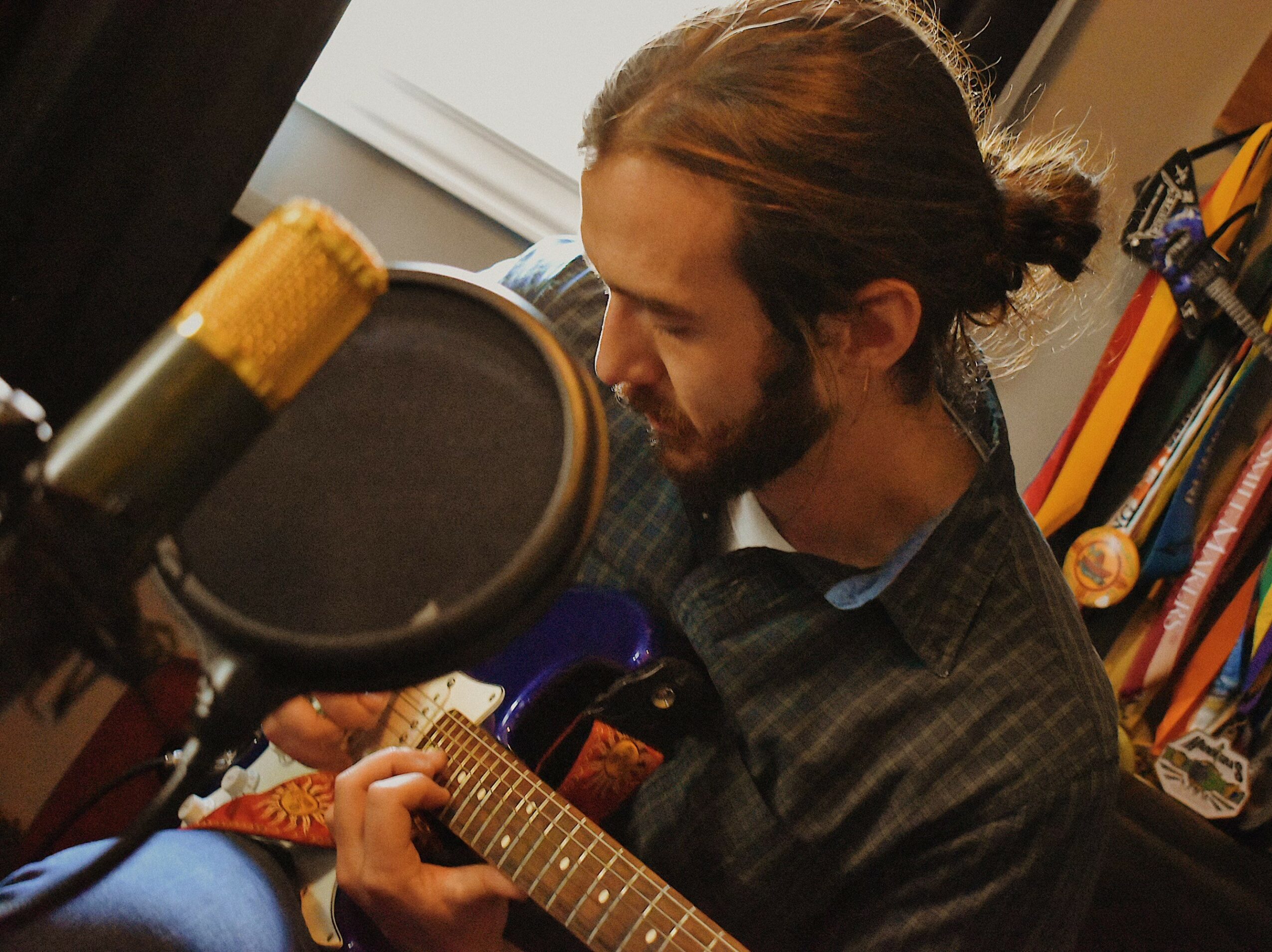 Suggest a Story:
 NashvilleVoyager is built on recommendations from the community; it's how we uncover hidden gems, so if you or someone you know deserves recognition please let us know 
here.