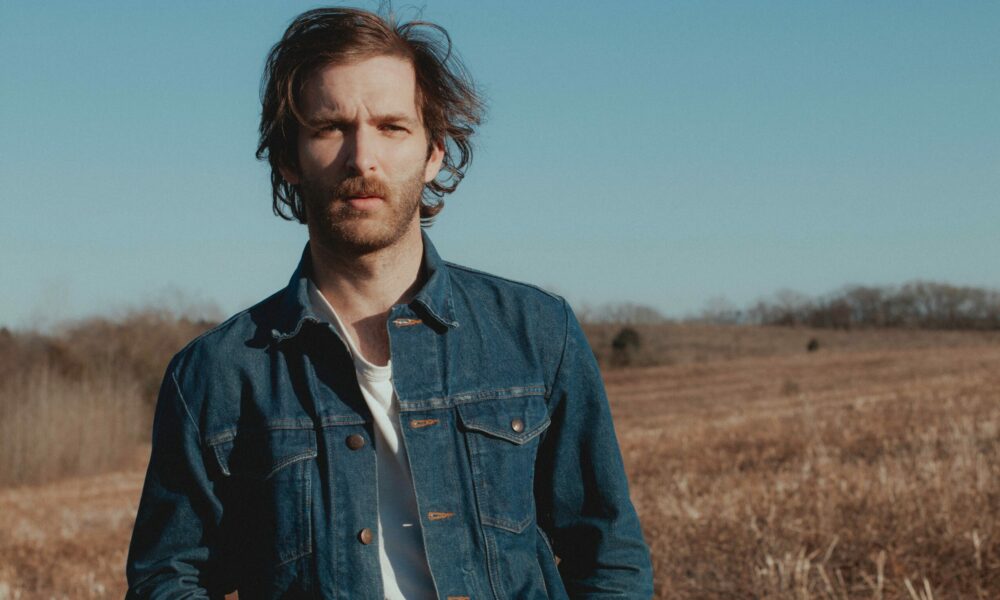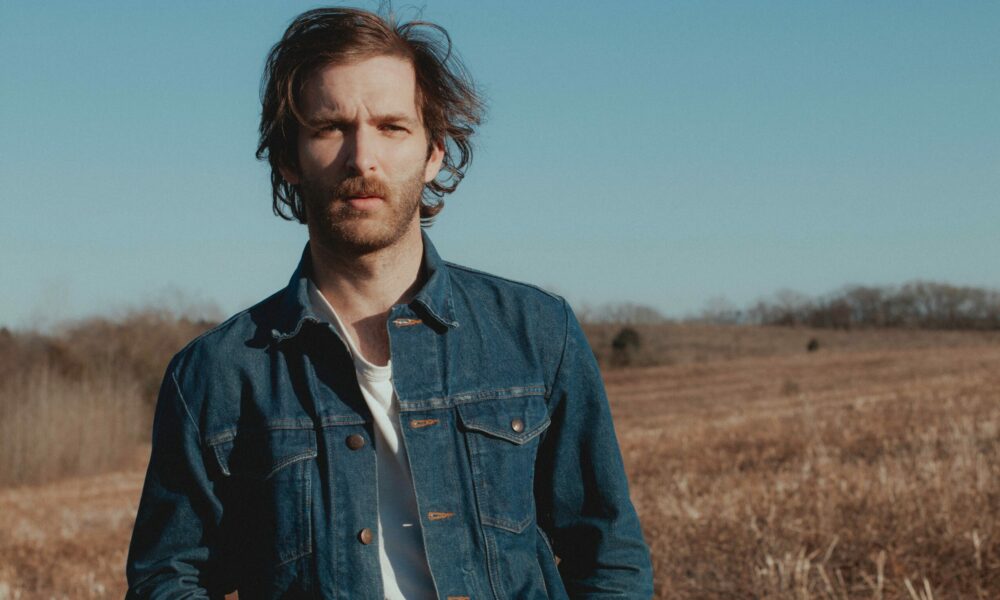 Today we'd like to introduce you to Joel Adam Russell. Them and their team share their story with us below:
Born and raised in Texas, Joel cut his teeth in the bars of Deep Ellum starting at the age of 13. There he would share the stage with Dallas-area natives such as Maren Morris, Kacey Musgraves, Green River Ordinance, and others.
By nineteen, he had traded in the high-rises and concrete of Dallas for the Steinbeckian Central California farm town of Visalia, California. The influence of Bakersfield legends like Merle Haggard and Buck Owens was unmistakable in this new home, and it would begin to color Joel's writing.
Following his first release of music under his own name, Joel was lauded for his thoughtful lyricism and the hearty grit of his voice.
It was after reading a memoir by Nashville troubadour, Todd Snider, and the fascination that came from his description of the East Nashville songwriting community that Joel piled his humble belongings into his car and drove across the country to experience Tennessee for himself. Since arriving in Nashville in 2015, Joel has released Wildcat (EP), Grand Prairie (Album), and American Singles (EP).
Where to begin? My paternal grandfather, "Papaw Julius," was a southern Baptist Preacher in his home state of Louisiana, as well as Arkansas and Oklahoma. My parents ended up meeting in one of the churches he led in Arkansas (where my mother is from) as teenagers. I mention this to say that I was destined to be steeped in religion, and church and Christianity were a massive part of my upbringing.
Ultimately this parochial upbringing was a heavy influencer on my love of the stage and of music. From a young age kids in our small Texas church were taught to sing and included in little Sunday morning performances. I most vividly remember once being selected to play Jesus. As far as I knew, at that time, there was no leading role on Broadway that topped this opportunity.
The response of the parishioners to my seven-year-old performance seemed sincere and heartfelt. I learned through this and similar experiences that I had the ability to use performance to elevate how people felt. I learned that a song, a dance, a spoken word could transport people from a place of normalcy to an experience of joyousness. In short, I learned that I liked to entertain folks.
This revelation led me to be a bit of ham throughout my childhood. I talked and cut up too much in school, always fishing for a reaction. Outside of church performances, I didn't have a stage, so I would make one out of any place I was. The employees at Joe's Crab Shack in the 90s would spontaneously erupt into dancing once every hour, and without fail, I would take that as my cue to join them.
On the school bus at eight years old I would share the rap song I had written (my first foray into songwriting) after seeing a story on a new young rapper, Lil' Bow Wow, on the evening news. I even stood on the sidewalk while my older brother mowed the lawn, holding the broom I was intended to use to sweep lawn clippings, and taught myself to balance the broom on my hand, chin, and foot in case any circus promoters happened to drive past.
I didn't recognize it at the time, but I was experimenting with artistic mediums. I liked impacting people and I was seeking the best vehicle to do it.
In the seventh grade, I found my answer. My best friend, Alec, lived a few houses down from me, and it's no exaggeration to say he was a prodigious drummer. For a long time, we considered his remarkable skill a parlor trick. He was 8 and I was 9 when we met, and I think we were just too young to think of a practical application for this talent.
That is until one day in the summer of 2002. His mom, who was generally considered my second mom, placed a copy of The Dallas Morning News on the dining table and begins to tell us about an article she had read about three boys about our age who had formed a band called DV8.
Similar to my reaction to seeing the story on Lil' Bow Wow, my immediate thought was, "If they can do it, so can we!" And being teenagers with no real responsibility throughout the summer, we set out to form our own band.
We started out trying our hand at writing songs with just vocals and drums (like an early Black Keys but infinitely worse) but soon realized a guitarist and bass guitarist were in order. When school started back up Alec met Kyle in his percussion class who had recently started bass lessons and his brother, Kenny, had started guitar lessons, and better yet their parents would let us practice in their air-conditioned bedroom.
The band was formed! However, we didn't know how to be a band, so we kicked things off by trying to learn songs from our favorite artists at the time: Blink-182, Green Day, New Found Glory, and the like. This went on until the brothers' dad posed a question to us. The answer was purely up to us, but he said we had to answer.
He asked, "Do you want to be a garage band playing songs here at the house forever, or do you want to be the biggest band in the world?" Given the choices, the latter seemed like the only available option, and we told him so. He responded by saying that if we really wanted to be the biggest band in the world we would have to do two things: write original songs and practice. So we did.
Again, I was 13 when this kicked off, so I had to ask my own dad if I would have his permission if the band got booked to play at an actual bar. My conservative (both politically and religiously) dad took in the idea of his teenage son playing punk music in a dingy barroom. What followed was a long lecture about honoring God, not ending up a washed-up old man trying to keep the dream alive, and other cliche dad concerns.
In the end, however, he gave his permission, or at least he didn't forbid me. I can't exactly remember which, but I took it as permission. Over the next 4 years, the band would end up writing upwards of a hundred songs and playing over four-hundred shows. We played The Vans Warped Tour, got our songs played extensively on the radio, opened for bands like Blue October, Bowling For Soup, and Sugar Cult, and even ended up with our own picture and story on the cover of The Dallas Morning News.
We were one of the biggest bands in Texas for a shining moment, and I can think of no better way to have spent those formative years.
Ultimately, as many bands do, ours came to an abrupt end in 2007. Or, at least I thought it had come to an end. Apparently, some unfortunate music industry person theorized that the band's inability to break out as a major act was due to the singer, me. The band for a short while attempted to replace me with a friend of mine.
When I found out, I was obviously heartbroken and asked what it was all about. The response I got was that I was a good singer, but maybe I wasn't cut out for that style of music. They told me to find the sound my voice was suited for. All I'd done for 4 years was sing rock music, so I had no concept of what this could mean. I would find out later.
I had one year of high school left, so I tried to enjoy it normally. All the rest of school had been filled with practicing with the band during the week and playing shows on the weekends, so it was nice to have a year to just be a high school student. After that year, however, the desire to write had only grown in me.
The problem was that I only sang in the band. The other members always wrote the music. I didn't even know how to play the guitar. I tried to recreate the magic of what the band had done by finding other serious instrumentalists, but I was never successful.
After almost a year of trying to formulate another band, I gave up and decided that if I wanted to keep making music it would be entirely up to me to do it. I asked a friend if I could buy a cheap acoustic guitar that he had found in his garage. Instead of selling it to me, he said that he would much rather give it to me. He then went on to teach me a few chords that he knew. These simple chords gave me a small toolbox from which I could start building my first songs as a solo musician.
At 19, I was restlessly living at home, attending community college, and eager to spread my wings and find out what I was going to do with my life. During this time, I got a call from an old youth pastor asking if I would come to Visalia, California, and be an intern for him at a church he'd recently started. Having grown up in the church, I'd always said I never wanted to work in one, but the opportunity to leave home was irresistible. That summer, I picked up a enough belongings to sustain the 9-month internship and drove to the San Joaquin Valley.
Visalia was not the California I had ever been told about. The ocean was far away. Instead of a sweet ocean breeze, there was the smell of cows from the numerous dairies that surround the small town. This was a country farm town, like the places my extended family lived. It was strange, but also quite charming.
The internship confirmed my dislike for working in the church, but I got good experience on my guitar playing for the worship band on Sunday nights. I didn't know anyone in town at first, so I was also able to spend a lot of my downtime continuing to learn how to write songs alone. Over the months of my internship, I began to make friends in the town, and when the internship ended I decided to stay in Visalia instead of returning to Texas.
One of the people I met was a guy named Jerrod. He and his friends started a band in town called The Gospel Whiskey Runners. They were a folk/country band that I took an immediate liking to. Their music had heart and told stories in a way that the rock music of my youth never quite captured. I started trying to incorporate these elements into my own songwriting, and I loved it.
Other people in the area seemed to like it as well. I began booking shows in the area, often opening for the Gospel Whiskey Runners, and over time the crowds at these shows started growing. People started complimenting my voice in a way they hadn't before, and I realized that what felt like a harsh criticism from my old bandmates might have been correct. In this new sound I was playing I found where I fit.
Despite my growing success in Visalia, I was unable to make it translate to other parts of the state. I tried to book shows elsewhere, but no one cared about my accolades in a little farm town. It didn't matter that I had been able to open for Martina McBride, REO Speedwagon, and Three Doors Down. It became clear that inside the confines of Visalia, my music was not going to be able to go anywhere.
A fiddle player who had moved from Nashville to a nearby Naval base with her fighter pilot husband encouraged me to consider Nashville. Before moving she had been a touring musician supporting national touring acts, so her encouragement meant a lot. I considered the idea for about a year, and after getting all my ducks in a row I did just as she said and made the move.
I came to Nashville knowing no one and owning nothing more than what would fit in my small car. I had never even visited Nashville, but I was excited to be moving to a place where songwriting and performance weren't considered a hobby. In Nashville, music was something to be revered, and the people who made the music were respected as you'd respect people of any profession. I jumped into the town with both feet.
I got a job bottling whiskey at a local whiskey distillery, Nelson's Green Brier Distillery, and when I wasn't working I went to every show I could afford to attend. I called around to all the local open mics getting a slot to play whenever and wherever I could.
I brought my camera to shows that I went to, took pictures of the bands, and offered the pictures to them for free in hopes of striking up conversations and making friends. Slowly but surely this worked, and my network of friends grew. Everywhere there was an opportunity to play a show or make a friend, I looked for it. I was hungry and eager to establish myself in this town.
Nashville was exciting in those early years, but it was also difficult. I often felt like I was standing on a boat adrift at sea. But I told myself when I moved here, I wouldn't even consider moving away until I had at least been here 5 years. At that point, I would give myself permission to look up and see if I was where I wanted to be. This proved to be a good discipline because year after year my community grew and I felt less alone.
My music grew too! Being surrounded by so much talent forced me to rise to the occasion. A friend with a 'recording studio" in his bedroom agreed to record a 5 song EP for only $700! Most people won't record a professional product for less than $1000 A SONG, so he did me a bigger favor than I realized at the time. Before Nashville, I could have never imagined my music sounding as good as it did on that early recording, and it only improved.
It's hard to measure my success in the years since I've been in Nashville. Sure I've been played on Lightning 100 a couple of times, I've recorded some more songs I'm very proud of, I've started doing some independent touring, I've played some really exciting shows, and most recently I was invited to perform at The Stagecoach Music Festival, but I can't say it's been a meteoric success.
I'm still slowly chipping away at this dream of being "The biggest band in the world," though, my goals have been significantly modified to wanting to just be able to make an honest living doing what I fell in love with all those years ago when I was in those little church musicals: bringing joy to people from the stage.
Today I sing songs in a style that reminds me of my family in Louisiana, Arkansas, and Texas. I tell stories of my life, the lives around me, and any other ideas that weigh heavy on my heart. I dance around on stage because as much as I've aged, I'm still the ham that I was as a kid. I love people, and I love bringing them joy. I love the tradition of making music and stage performance.
For all these reasons I do what I do, and I will continue to for as long as I can. I'm not sure where things will end up, or if I will ever become a traditional success story, but I have already lived more lives and enjoyed more successes than anyone deserves. I feel confident there is more gas in this tank, and I'm excited to see where it will take me!
We all face challenges, but looking back would you describe it as a relatively smooth road?
The biggest challenge in my life has been being homeless.
Not in a literal sense (though there have been a few months of my life where that was true), but as a person, I have been without a home or a people. Culturally, I'm what I'd call an American mutt. Like many in this country, I am an embodiment of the ethnic melting pot that is our nation, which on one hand is exciting. On the other hand, it means I don't have a people to call my own.
On a smaller scale, I am the only person in my family who was born and raised in Texas. My parents moved us away from our extended family in Louisiana and Arkansas before I was born, so I grew up without them having family or friends to serve as a community.
We did have church growing up, but even from a young age, I didn't feel a part of that group. I often thought, "if we didn't go to church together I would not be friends with these kids." I don't exactly know why there was such a disconnect at church, but I always felt it. I spent a lot of years studying the faith, and even now I don't if I see my beliefs championed from any pulpit. I still view myself as a person of faith, but what to do with it, I don't know.
I moved schools 7 times for varying reasons, so I was constantly trying to make new friends but never able to develop the connection the other kids had with each other. I was never too successful in finding girlfriends, and the one time I did, my family moved that summer preventing even that relationship from growing.
My life at my literal home was always quite rocky too. My dad was a heavy-handed man, and there was little room for error. My mom, eager to climb the corporate ladder was often entrenched in work and would come home distant emotionally. When my brother and I weren't getting the belt for some infringement, my parents were violently arguing with each other.
They ultimately divorced when I was 16, leaving even that sliver of home fractured. I should qualify, that there were some happy moments with my family, but there were enough significantly horrific moments, that family could not be relied upon.
As mentioned in my bio, I was told that I didn't even belong in the genre of music I had until that point been very successful in. And now I play country music, but I didn't exactly grow up in the country so I don't exactly play a traditional style of country.
It's taken me a lot of years to realize I'm a man on the hunt for a home. I'm looking for the place I belong and for the people I belong with. I find myself distrustful of where I'm at, waiting for the floor to drop out. I feel wandering and untethered from a people I can count on to love me.
My only throughline in life has been performance. I can't count on others to bring me joy, but I certainly can always do my best to bring joy to others. I write a lot about this wandering sensation, this homelessness if you will.
Hopefully, others who feel alone can hear these songs and know that they have a people – even if it's just me.
Networking and finding a mentor can have such a positive impact on one's life and career. Any advice?
The best way that I've learned to find a mentor is to proactively position yourself around those you admire.
Find a way to add value to their lives. This could be as simple as being a friend to them, being someone who listens to them, or perhaps you're skilled at making them laugh. In some way, help fill their cup. If you can endear yourself to that person, you won't have to demand their time or instruction on how to improve.
They will want you around, and their wisdom will fall like rain for you to catch in your empty cup. When we demand too much of people, despite how willingly they may be initially, they will soon tire, and we will have been the ones who exhausted them. But if we can always be looking for ways to serve our relationships, our relationships will likely continue serving us.
If there was anything else I'd recommend, it would be to always speak out loud about the things you desire. Do you want to be a graphic designer? Say it! Do you want a promotion? Say it. Do you want to start your own business? Say it. If you are working towards, or already possess, the skills to achieve the end result you want, begin saying it out loud to people whenever you can in a somewhat organic way.
The person you're talking to may have no direct ability to help you out, but you don't know who they know. If they know someone that can help with your goal, people love being the ones to make connections, and they will often do so eagerly.
Contact Info: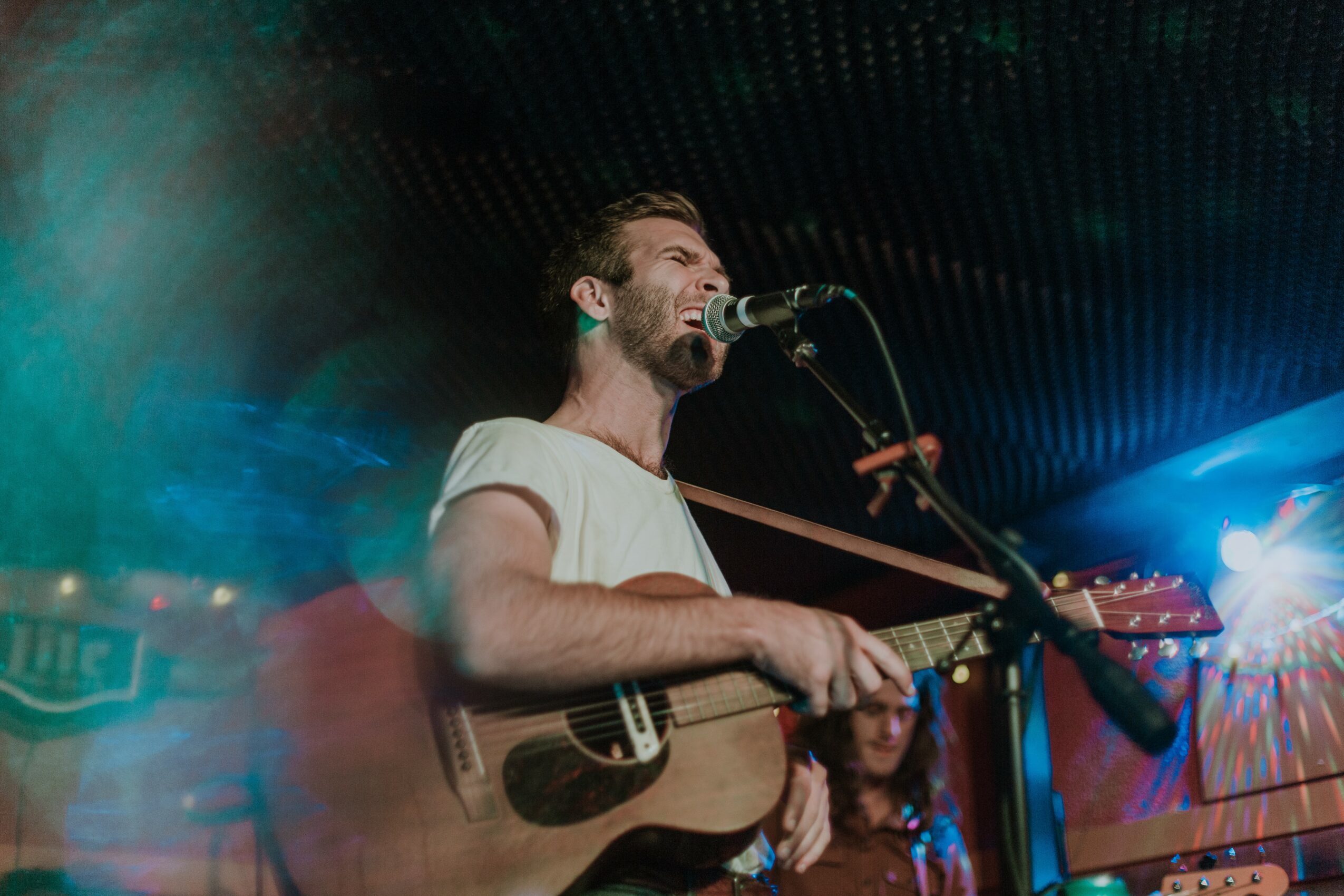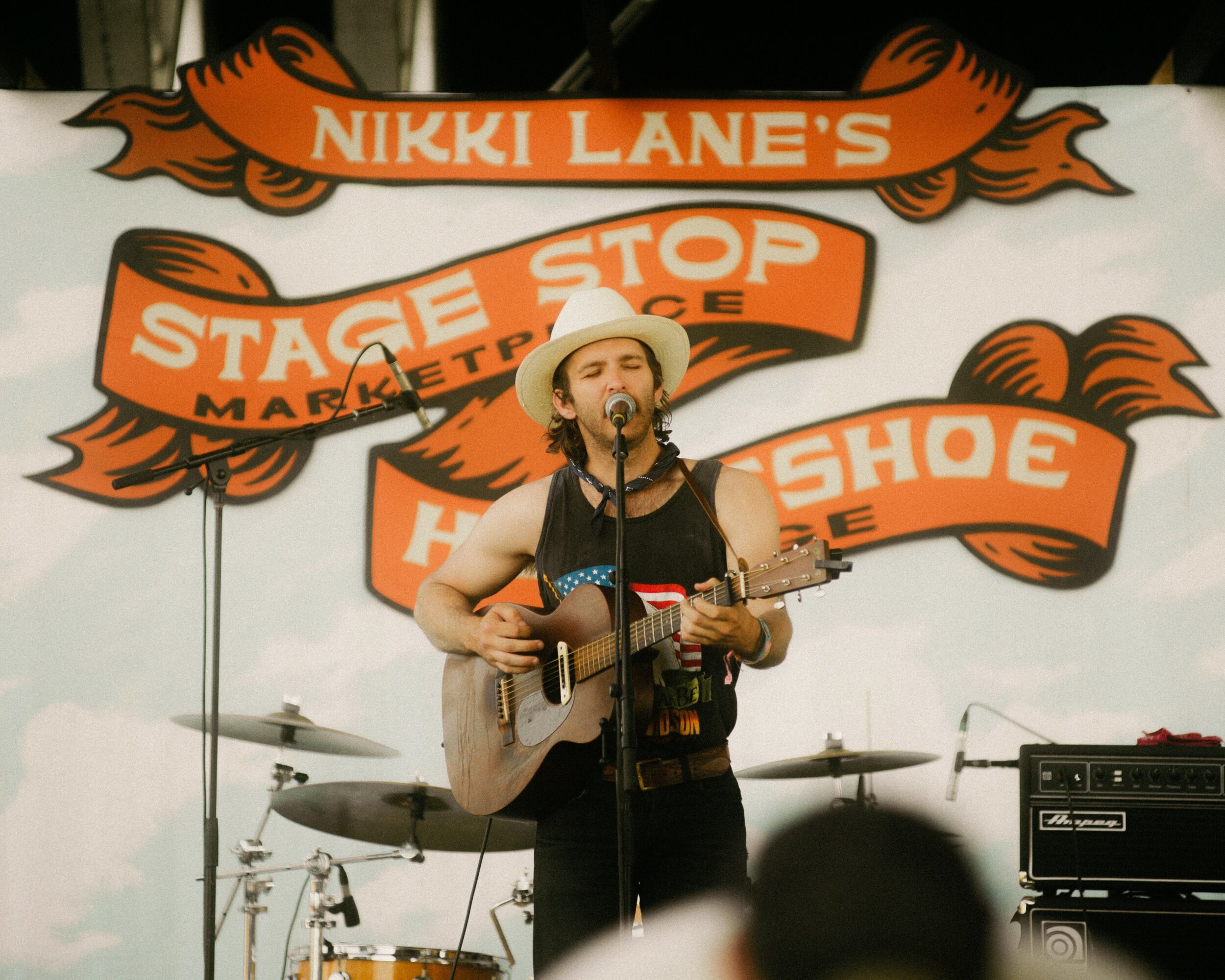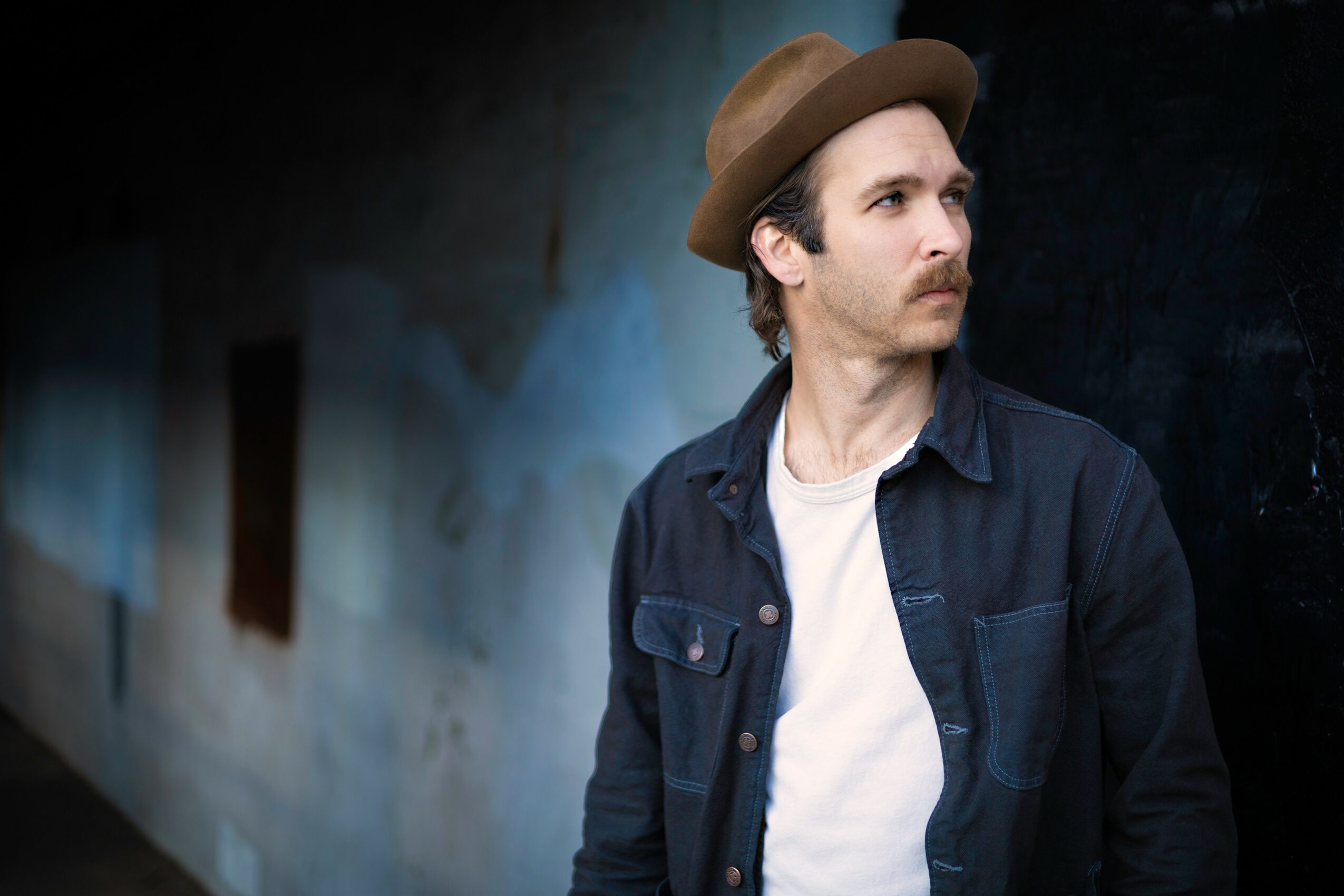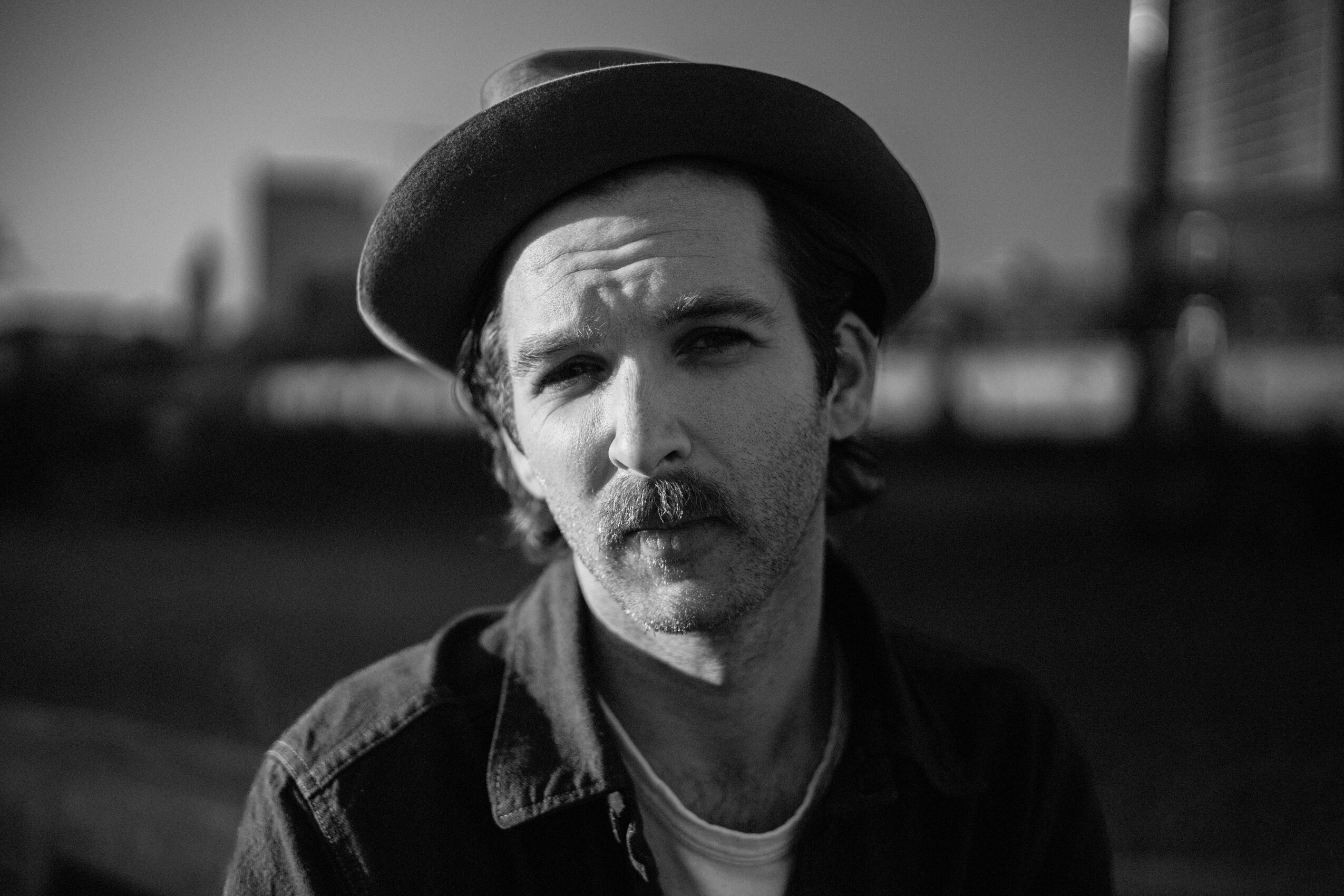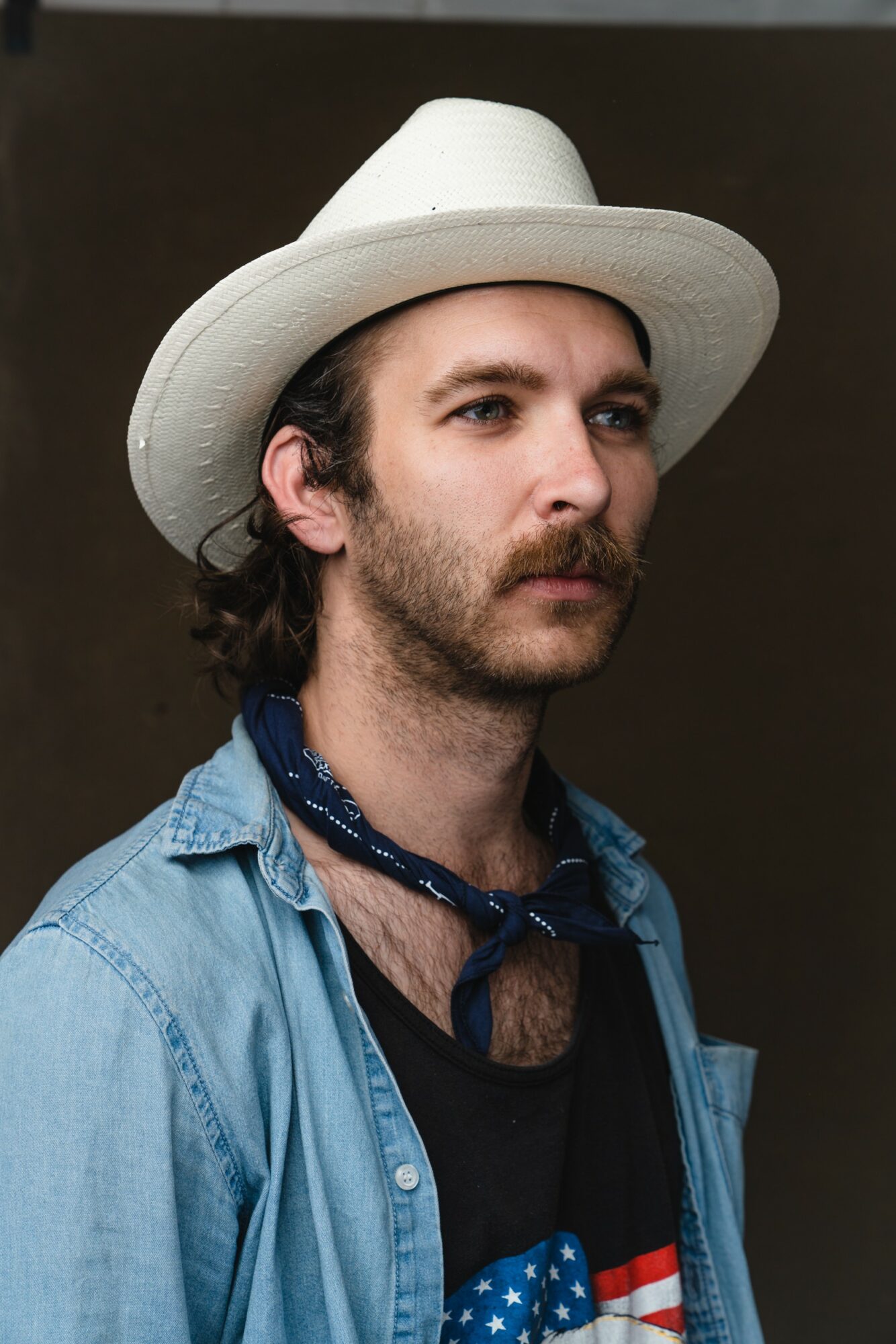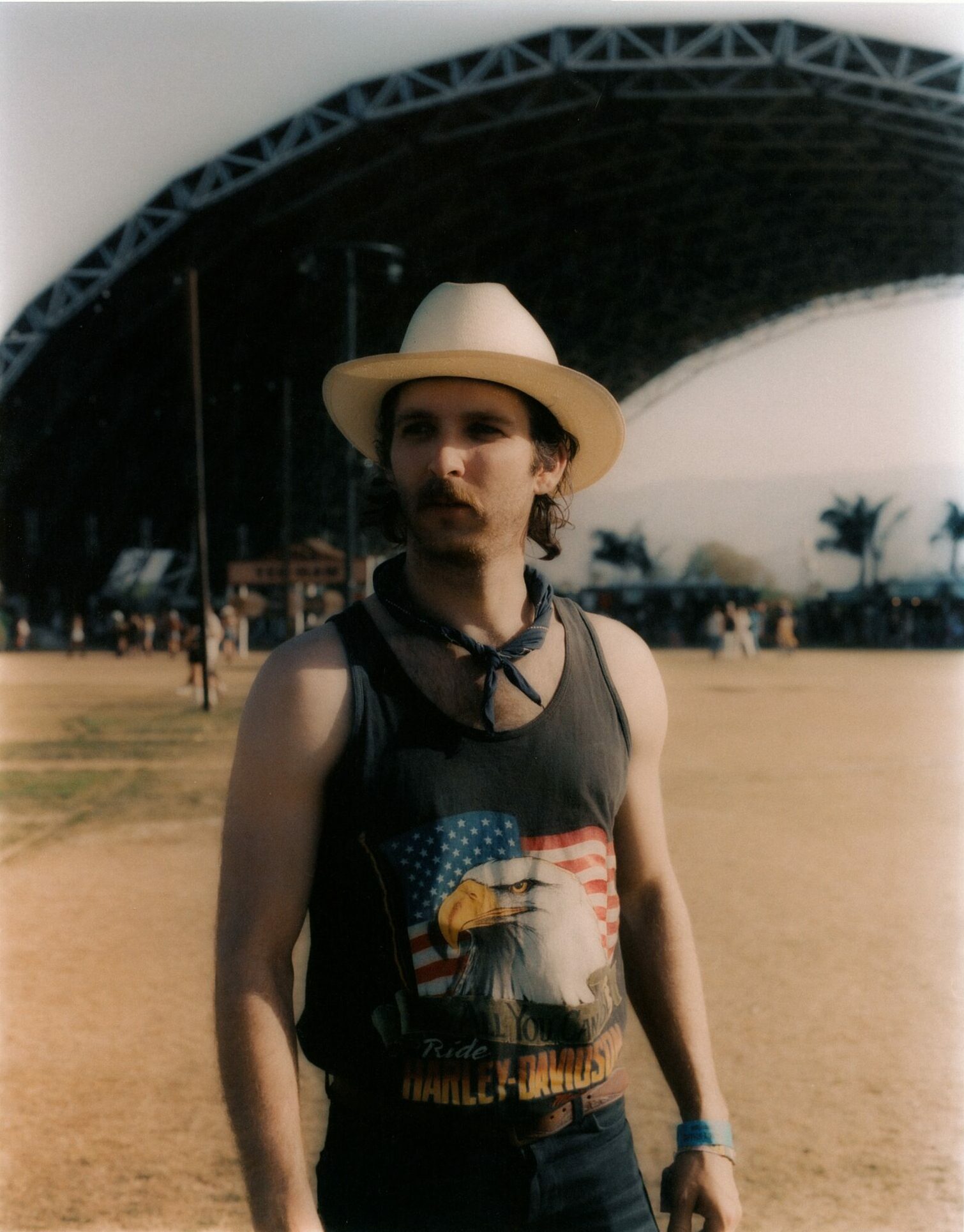 Image Credits
Alexandra Justice, James Corona, Lindsay Patkos, and Mike Dunn
Suggest a Story:
 NashvilleVoyager is built on recommendations from the community; it's how we uncover hidden gems, so if you or someone you know deserves recognition please let us know 
here.