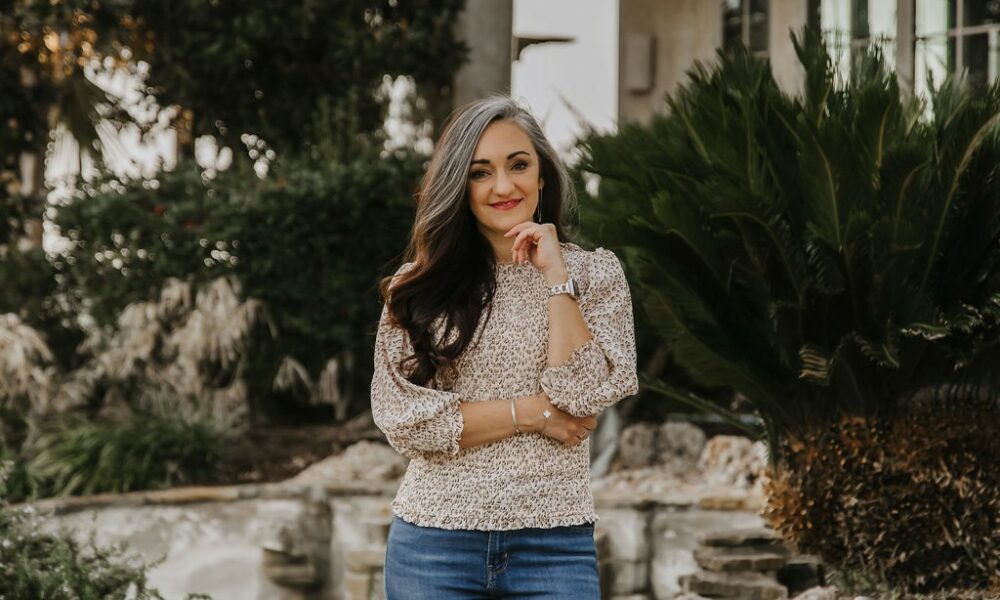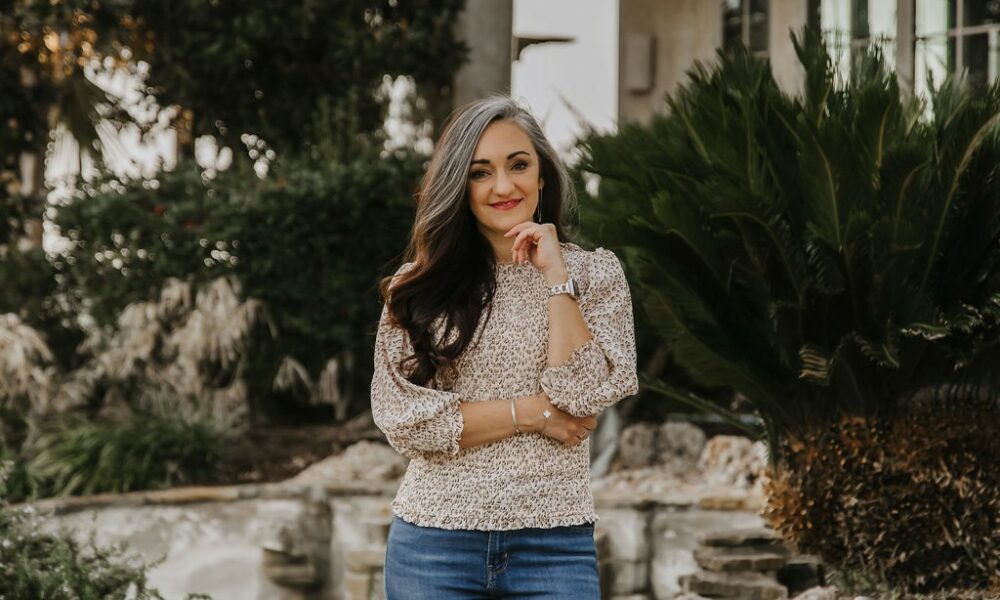 Today we'd like to introduce you to Julie Anna Melilli.
Hi Julie, it's an honor to have you on the platform. Thanks for taking the time to share your story with us – to start maybe you can share some of your backstories with our readers?
Helping others on a foundational level has always been an obsession of mine. From my early teenage years, I started to believe in supernatural healing but became frustrated with the varying results. I knew that I knew that I knew healing was possible in ways beyond what could be physically measured.
This curiosity literally led me around and around the world – through over 40 countries! When I heard about a school called "Around the World in 80 Days" that helped empower people in developing countries and was based out of New Zealand, I had to go.
During my seven years of working with this school, I witnessed many extremes from the killing fields of Cambodia to the child prostitution in India to the endless consumerism in America. Ultimately, I was asking, "How do we help people start to live from the best of their being in simple, sustainable ways that honor uniqueness and are true regardless of culture or economic status?
Asking deep questions like this did turn up some amazing answers! My evolution went from discovering a unique identity development program based on intrinsic motivation (Life Code Matrix) to learning how to release trapped emotions from the body and seeing people experience physical, mental, and emotional breakthroughs (Emotion Code). Although these one-on-one programs brought a lot of transformation, I continued to ask, "How and I help more people help themselves?"
My next big answer came in a form I wasn't expecting in December 2020. I had no idea what a 'frequency generating device' was and didn't know if that technology could even be trusted! However the more I learned about it, the more I saw its legitimacy and started experiencing breakthroughs in my own life.
This new product, the AO Scan, was one of those landmark shifts from expensive, clinical-setting technology to something that fits in the palm of your hand, is easy to use, and is affordable to everyone. I saw the massive potential and went all-in on this new frequency medicine movement!
Alright, so let's dig a little deeper into the story – has it been an easy path overall, and if not, what were the challenges you've had to overcome?
The challenges have been the road! It took me a while to see how whatever was most frustrating me was a doorway to my next greatest breakthrough.
It started with the discomfort and frustration I had working as a graphic designer in a windowless cubical. That irritation paved the way to go after the exciting opportunity to go around the world serving others.
After 7 years of mission work, I grew exhausted by the ever-increasing lists of things I needed to do for God. I could never do enough worship, prayer, service, or sacrifice to come into a place of genuine rest and acceptance. The deep feeling of burnout force-opened doors to discover a paradigm shift of who God is and in turn a personal life transformation from doing to being.
Once I moved back to the USA, the poverty mentality I learned on the mission field was massively confronted. At 35 years old I only owned a bicycle and would petal from my mom's house to Starbucks calling it the daily commute to my office. That's where my business started!
(Shout out to anyone bicycling around Nashville knowing better days are ahead!) It took 5 long years of entrepreneurial trial and error to finally break out of that cycle. I had no idea that subconscious issues could easily be addressed and even generational patterns changed. Starting to do the Emotion Code for myself eventually developed into my next career.
Then when I was suffering from vertigo from doing too many energy healing sessions for others, I had a persistent friend saying that I should try frequency healing. At the time, I didn't want any more technology in my life – I only wanted more time in nature – but eventually, I gave in and tried it. In 5 days of doing daily scans, optimization, and specific frequency programs for my issues, my vertigo was gone.
It felt like magic! Then when my mom's back pain reduced in minutes and multiple client's children were helped by me running a frequency for 'constipation' (I kept getting poop emoji to thank you texts!), I was hooked on this new way of balancing the body.
There's nothing quite like a major obstacle to force new creativity and innovation! It really can be a gift if we choose to see it.
As you know, we're big fans of Revelation Navigation. For our readers who might not be as familiar what can you tell them about the brand?
I specialize in easy, quantum shifts in health and wellness which then open up positive changes in relationships and careers. Although a new modality may feel 'woo-woo' I love helping others experience practical changes in energy healing. There's nothing quite like discovering that there is a root cause of a major issue and it's easy to resolve!
Specifically, I train people to use frequency medicine in their daily life. As many have found dead-ends with their health in traditional medical care, there's a movement where people are stepping into greater responsibility for their health and need more empowering tools to do so. The AO Scan is ideal for this. It's like having a quantum wellness center in your hands.
At the touch of a button you now have the ability to create sound therapy unique to your body from your voice recording, scan 1000s of areas of your body – then OPTIMIZE in minutes (yep, kinda like what you saw with the Tricoder on Star Trek), see full reports on your body before/after the scan, and a library of over 1000 frequency programs aimed at imbalances.
The SEFI (Subtle Energy Frequency Imprinter) programs are quite specific – migraines, anxiety, lyme detox, digestive issues, allergies, lack of abundance, back pain, each chakra, homeopathic remedies, and 1000 more. These can be imprinted on an object like water or sucrose pills, or broadcast to a specific person regardless of distance.
If you're thinking, "What on earth?! No way!" – that's where I was too! I had to experience it for myself of course.
Don't be surprised when you see more chiropractors, massage therapists, naturopathic doctors, and other holistic health practitioners using this in their offices! It's an amazing way to easily help the body come into greater alignment and healing processes.
When Albert Einstein said, "Future medicine will be the medicine of frequencies" – he wasn't kidding! It's actually here now. I'm so grateful to be part of this movement early on! Long-term I believe this will revolutionize the way we do health care.
By the way, I do still do Emotion/Body Code sessions as well! Nothing quite like getting rid of the old, trapped emotions that hold us back. It goes hand in hand with what I do with the AO Scan technology.
What do you like and dislike about the city?
Nashville – I've had a love/hate relationship with this city!
In 1999 when my family moved from Denver, I went very reluctantly. I had stereotypes about the South that needed to be dismantled. Not to mention a West coast ego I needed to let go of too! It took me about 15 years before I started calling it home.
Now I've come to love it! This city thrives with innovation and development that keeps me intrigued. You've probably seen me co-working at the many cafes around town. I'm a regular at Honest Coffee Roasters, 3 Brothers, and various Barista Parlors. If you see me out buried in my laptop, please do say hello!
I also love Radnor Lake and Percy Warner Park for some simple soul revival.
Pricing:
InnerVoice Scan with "Balancing Harmonics" – $20 (normally $50).
AO Scan Intro Session – $45 (normally $150).
Emotion/Body Code Intro Session – $35 (normally $95).
Contact Info: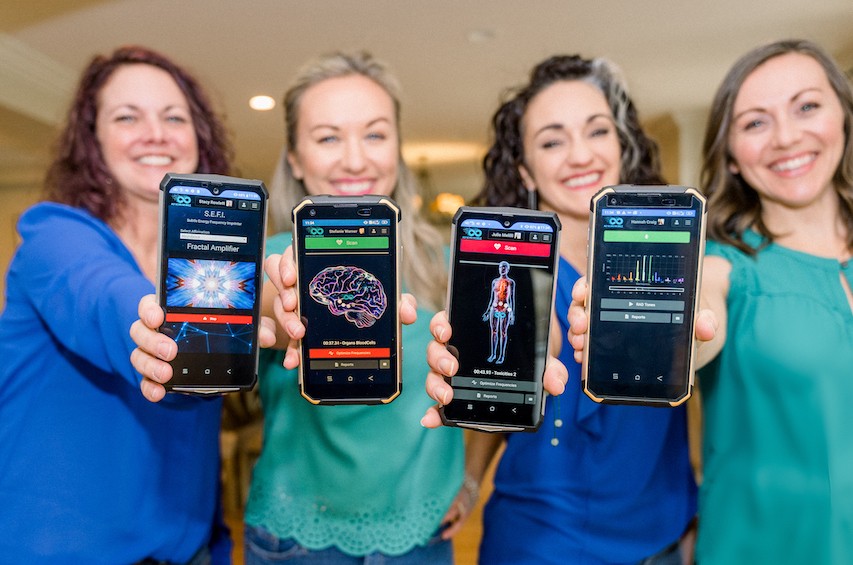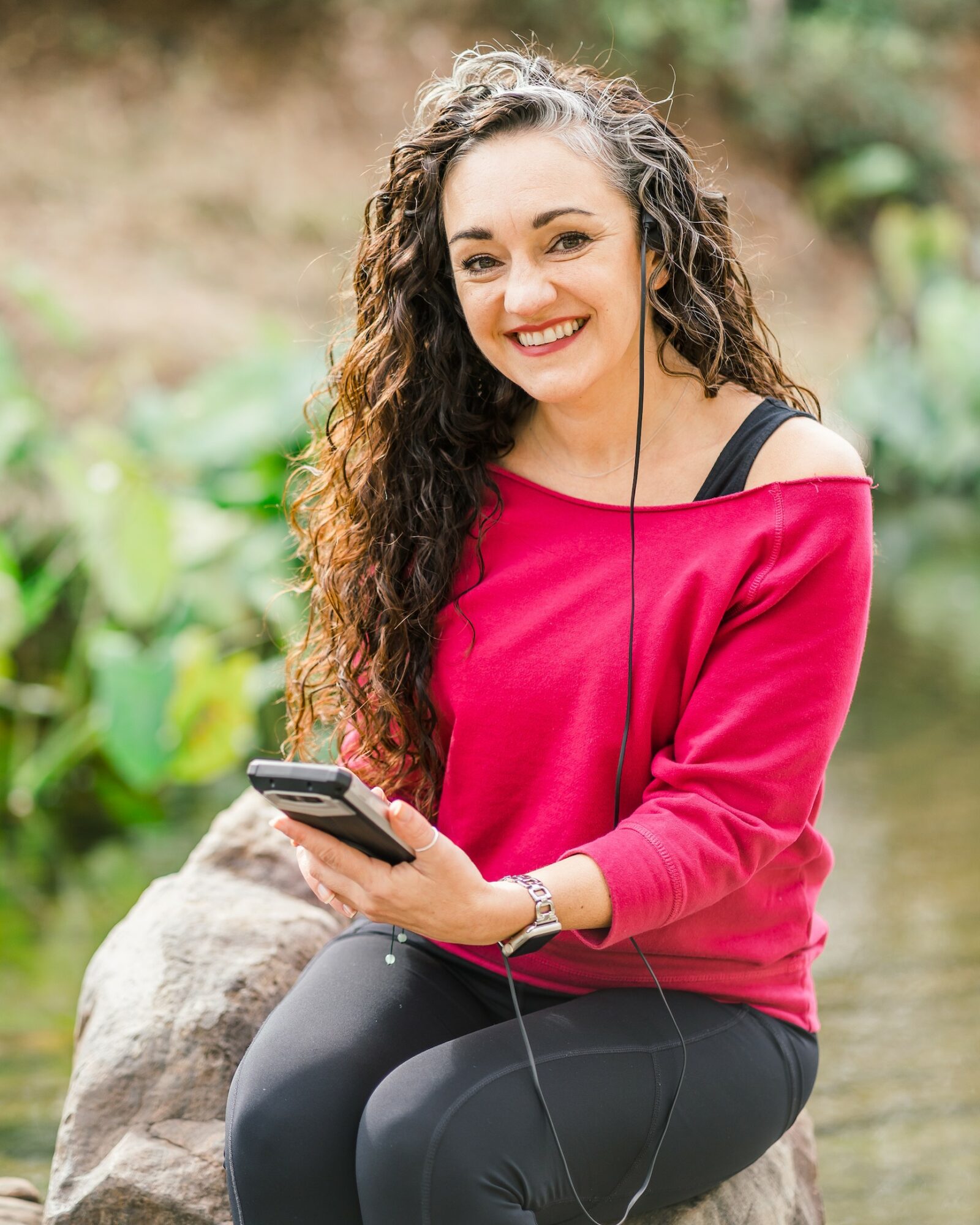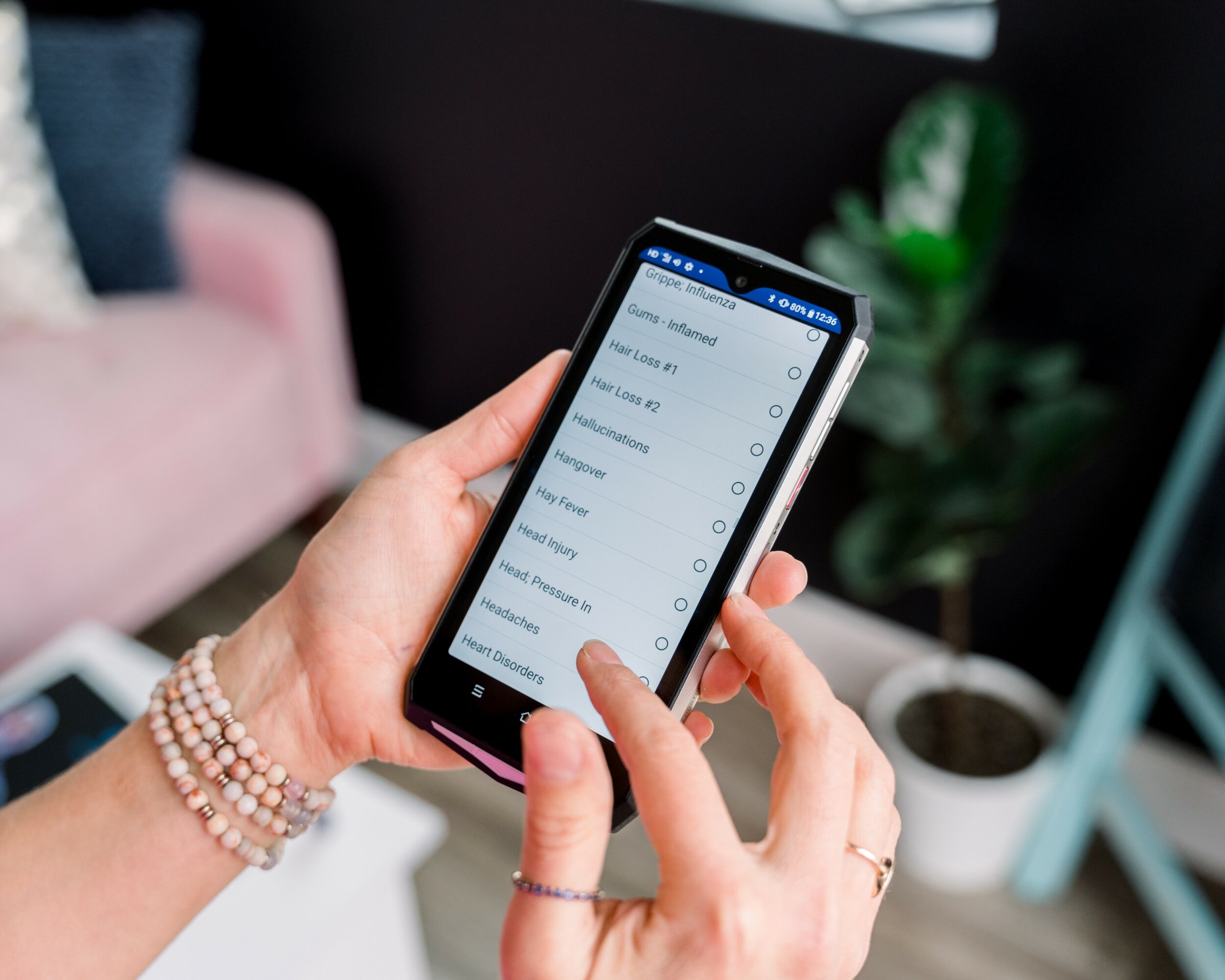 Image Credits
Kristen @bokehfilmstudios and Tera @unearthedbytera
Suggest a Story: NashvilleVoyager is built on recommendations from the community; it's how we uncover hidden gems, so if you or someone you know deserves recognition please let us know here.