Today we'd like to introduce you to Lexi Sidders.
Alright, so thank you so much for sharing your story and insight with our readers. To kick things off, can you tell us a bit about how you got started?
Hi! My name is Lexi Sidders. I am a 22-year-old Singer/Songwriter who just moved to Nashville from California! I have been singing Since Kelly won Idol and I truly believe that this is what I am on Earth to do; sing, write and make people feel happy while honing my craft.
I have spent various years auditioning for shows to be discovered, but after my second audition for Idol, I realized that this industry wasn't as easy as I thought. I began researching ways to make myself better, to stand out. I started a duo band with a family friend, we played at local wineries and bars for seven years.
I believe I made a name for myself in my small town, but I knew I could do something bigger. My guitarist's dad, Rolf Gerhung, who is also an amazing writer and singer, invited me to join Durango's Songwriting Expo, An event that takes place twice a year put on by an amazing man named Jim Atterbury, where professionals from record labels critique your original music and you would be able to perform for them and make amazing contacts, which I am very grateful for.
That's where I met a few producers such as Richard Harris and Larry Baird, who helped me write and record my first EP titled "Lexi". I continued traveling to LA for writing and recording sessions for about two years until I was finally burnt out. I was tired of rejection and it was hurting my self-esteem, to the point where I was questioning my music, but also my physical appearance to the point where I was diagnosed with a severe eating disorder. You're probably wondering why I am sharing that piece of information, but the thing that I thought was going to kill me, turned out to be the thing that saved me.
This was probably the hardest year of my life and I put all things on hold to prioritize my health. Halfway through that year I stopped the music, stopped collaborating, and rarely did live shows. After a while, I picked up my guitar, which I became a tad rusty on, and just started crying. I can't believe that I almost let myself almost give up. At that moment I decided I would commit to this career path of mine and give it my absolute all. I am so proud to say that with therapy and music, I am healthy and so assured of what I want and who I am as a person and musician.
I guess sometimes you have to lose yourself to come back even stronger. From time to time I would have that voice in my head telling me that I don't have what it takes, so I decided to challenge that voice. This last Spring I decided to apply to Belmont University's prestigious Songwriting program, which only 20% of applicants get into. That voice got awfully quiet when I received my acceptance letter!
So that brings us to now, I am a Senior Songwriting and Music Business student at Belmont University in Nashville. The opportunities here are endless and I am so proud of myself and amazed at how much I am accomplishing thus far.
Would you say it's been a smooth road, and if not what are some of the biggest challenges you've faced along the way?
You know, whenever I have an audition for a singing show they always ask me, "So, what makes you different?" "What's your amazing story?" Immediately my heart races thinking of logical answers so I come off as entertaining and/or relatable, but thinking about it now, that is what my songwriting is for! I think being 22, and just moving to a big city knowing few people right off the bat is quite relatable, I'd say for the past 11 years I've tried being relatable to others and tried to fit in.
All that did was cause problems within myself and lots of therapy (which sparked some great song ideas). I am from a small town in California called Templeton. It's very "Friday Night Lights" to say the least. Everybody knows your name and who you are, not necessarily because they know you. I found out that most of the time it was simply a huge game of telephone. I was a senior in high school, trying to act like everything was okay. It wasn't until I moved away for college in Chico, CA that I realized I was a disaster. I neglected my music and my morals, and I was empty. I dropped 20 pounds when I was away and had constant anxiety.
My life was a school (even though I couldn't focus), gym, and parties on repeat. I couldn't handle it anymore, but I wouldn't let myself give in. Every day that I was away from home, I struggled to keep myself afloat. I needed help but didn't know what to do about it. In the past five years, I have had many reasons as to why I should give up on my dream. I thought my dreams were crushed when I didn't make it on American Idol. Even though they told me I was just too young, I kept telling myself there had to be another reason.
This hurt my self-esteem tremendously. A few years ago, I was diagnosed with an eating disorder that affected how I viewed myself physically and internally. When one goes through a disorder like this, your thoughts and hormones are all out of wack. I ultimately cared about my weight more than who I was as a person. When I thought that was going to be my biggest battle, I realized through therapy that I suffer from depression.
This was probably the hardest year of my life and I put all things on hold to prioritize my health.
Can you tell our readers more about what you do and what you think sets you apart from others?
Ah! Where do I start? Well, I guess I'll start by saying that I am a 22-year-old Singer/Songwriter who moved to Nashville last year to pursue my dreams in music. Sound familiar? I know, it seems like everyone and their mother has that story, but I am unique.
I am currently going into my senior year at Belmont University studying Songwriting and Music Business, then it's hello real world, which is going to be very scary, but I feel comfortable and confident that I will follow the path my heart tells me is right for me. I am currently singing, writing, and working an internship doing production assisting for Backstage Nashville, which is a hit songwriter's show at 3rd and Linsley.
This is a huge accomplishment of mine and I am looking forward to making new connections. Speaking of my work, I am in the process of writing and creating a new album of songs I've written since living in Nashville. You might be thinking "Okay, so what kind of genre of music is Lexi Sidders?" This has always been a tough question for me to answer, and quite frankly I do see myself as just one genre.
I think of myself as a unique and new sound that Nashville and the rest of the world need to hear. I have a lot of blues, country, and pop influences such as Amy Winehouse, Aretha Franklin, Kacey Musgraves, and Lady Gaga. I know, I know my taste is very eclectic but I feel as if that makes me more of a well-rounded artist.
Risk-taking is a topic that people have widely differing views on – we'd love to hear your thoughts.
Risk-taking is crucial in the music industry, especially on the artistry side of the business. Growing up, I was more on the shy side, but as I have had experiences with performing, networking, and putting myself out there in general, I have blossomed into the exact opposite. I think the first big risk-taking experience for me was auditioning for American Idol.
To be 15 years old and be up against thousands of amazing singers, interview producers, and share my life with strangers was scary, but I am kind of amazed that I challenged myself to be that courageous. That was just the starting point of my risk-taking journey. After that moment, I was kind of on a role. I got in contact with producers, new writers, and music industry professionals all over the United States showing my music off and creating new projects.
The biggest risk-taking experience by far was moving from California to Nashville knowing nobody and not knowing what to expect. Like I previously said, everyone comes to Nashville with a dream, most in music and that is hard knowing that there is amazing competition, but my mindset has changed since being here. I have learned collaborating with others and helping others will get you a lot farther than comparing and competing with others.
I'm going to end this with something my songwriting professor told me and it has stuck with me ever since. She says "Dare to suck" ever since she said those words I have been daring every day and I will continue to do so.
Contact Info: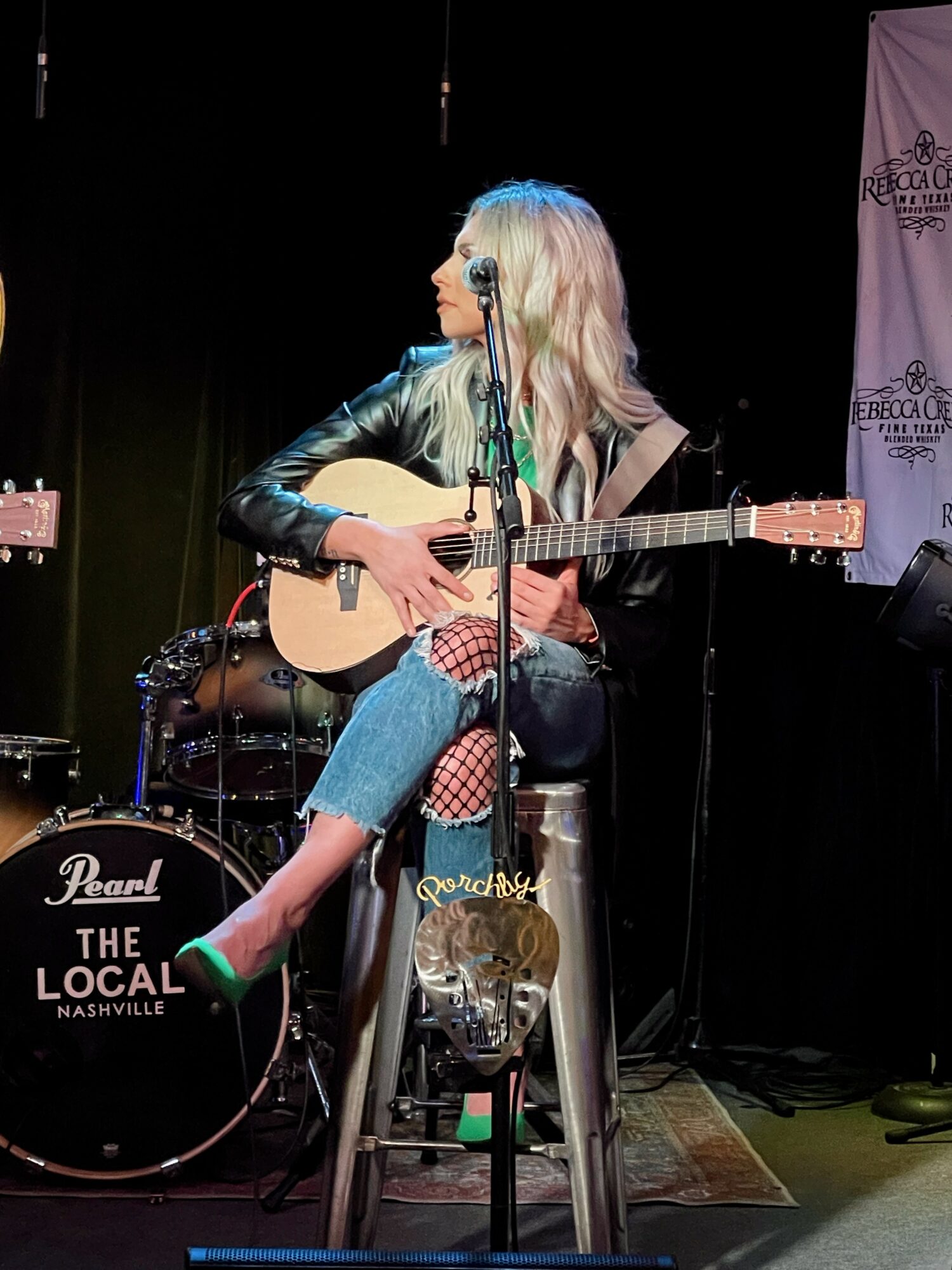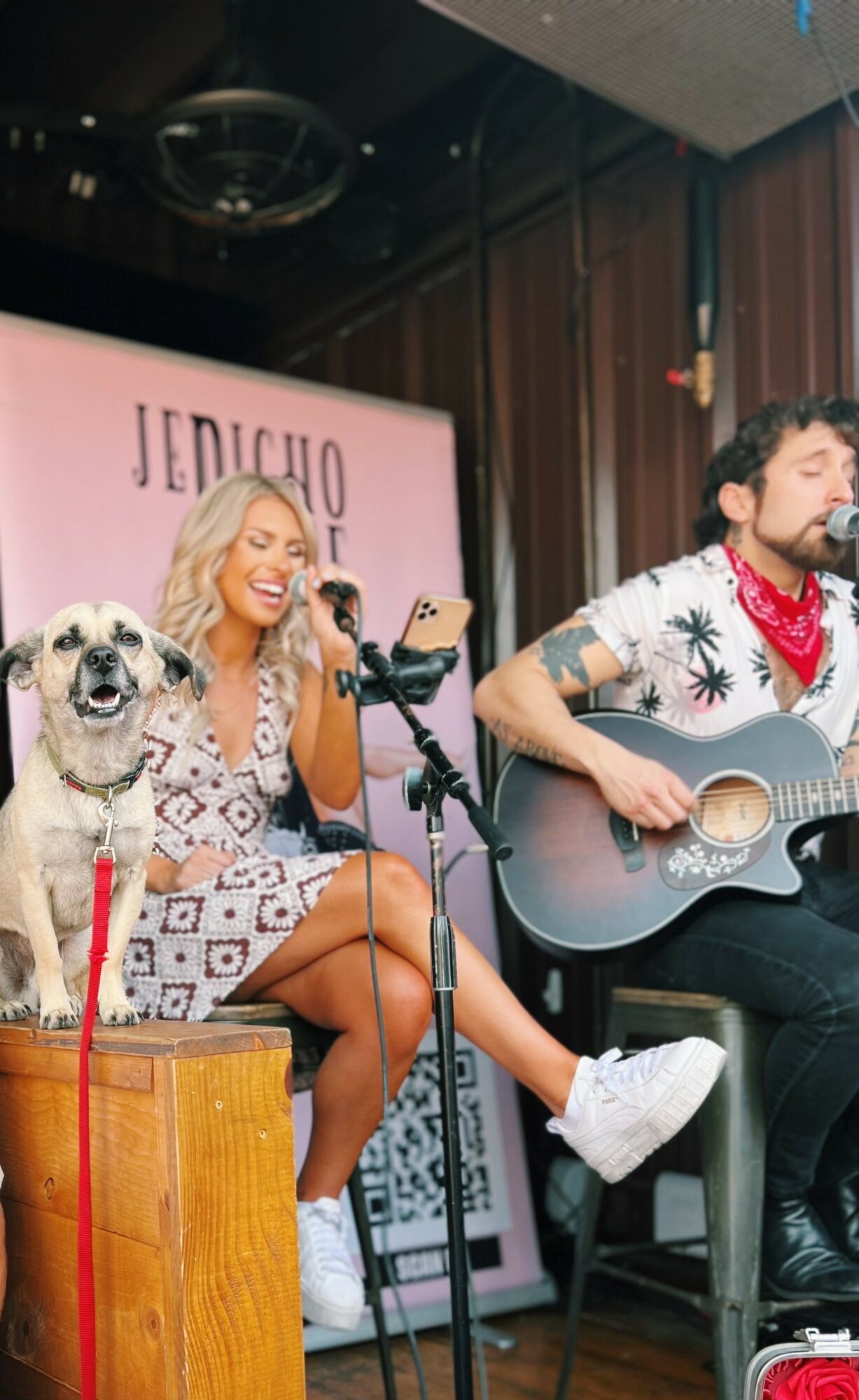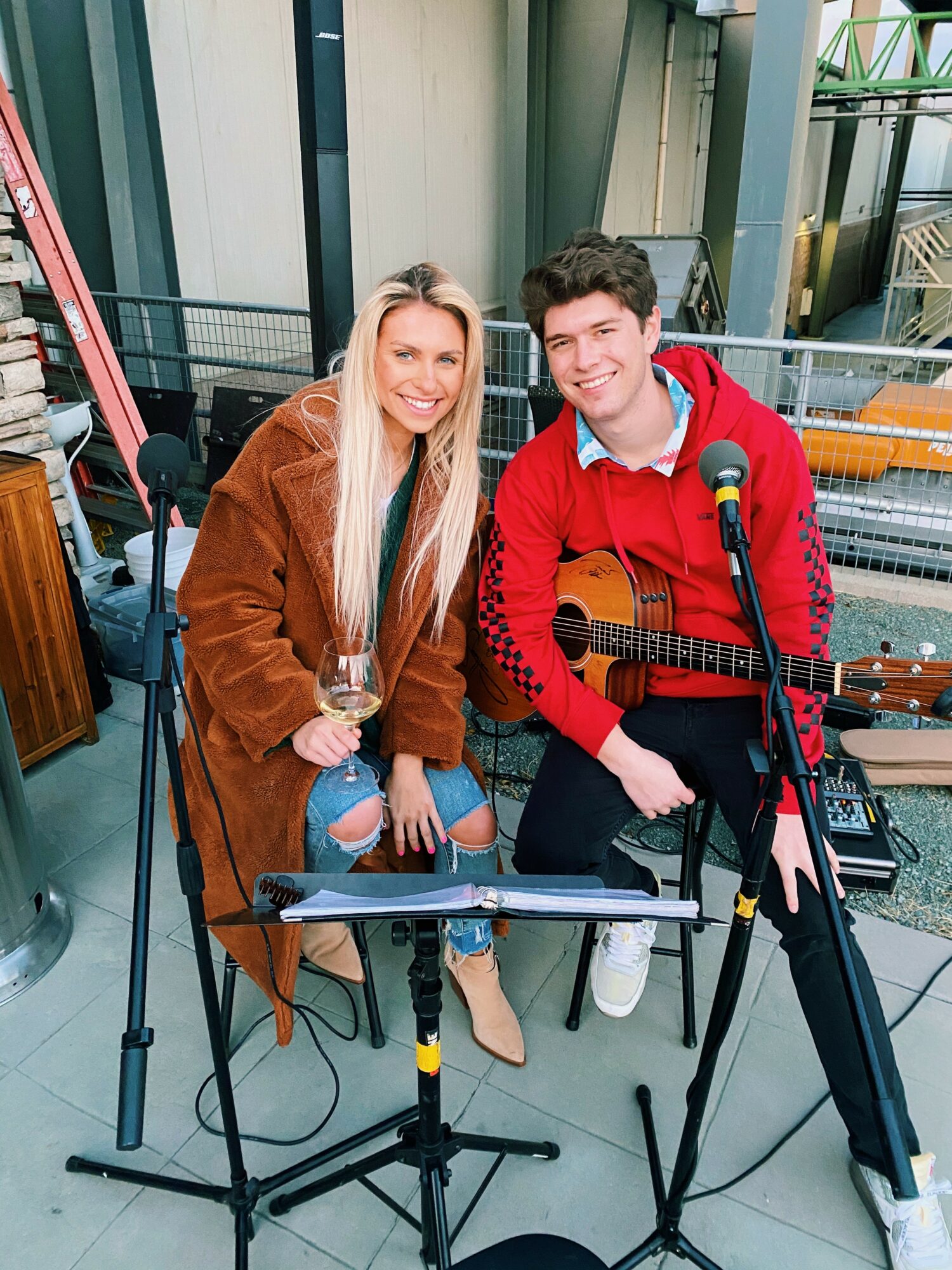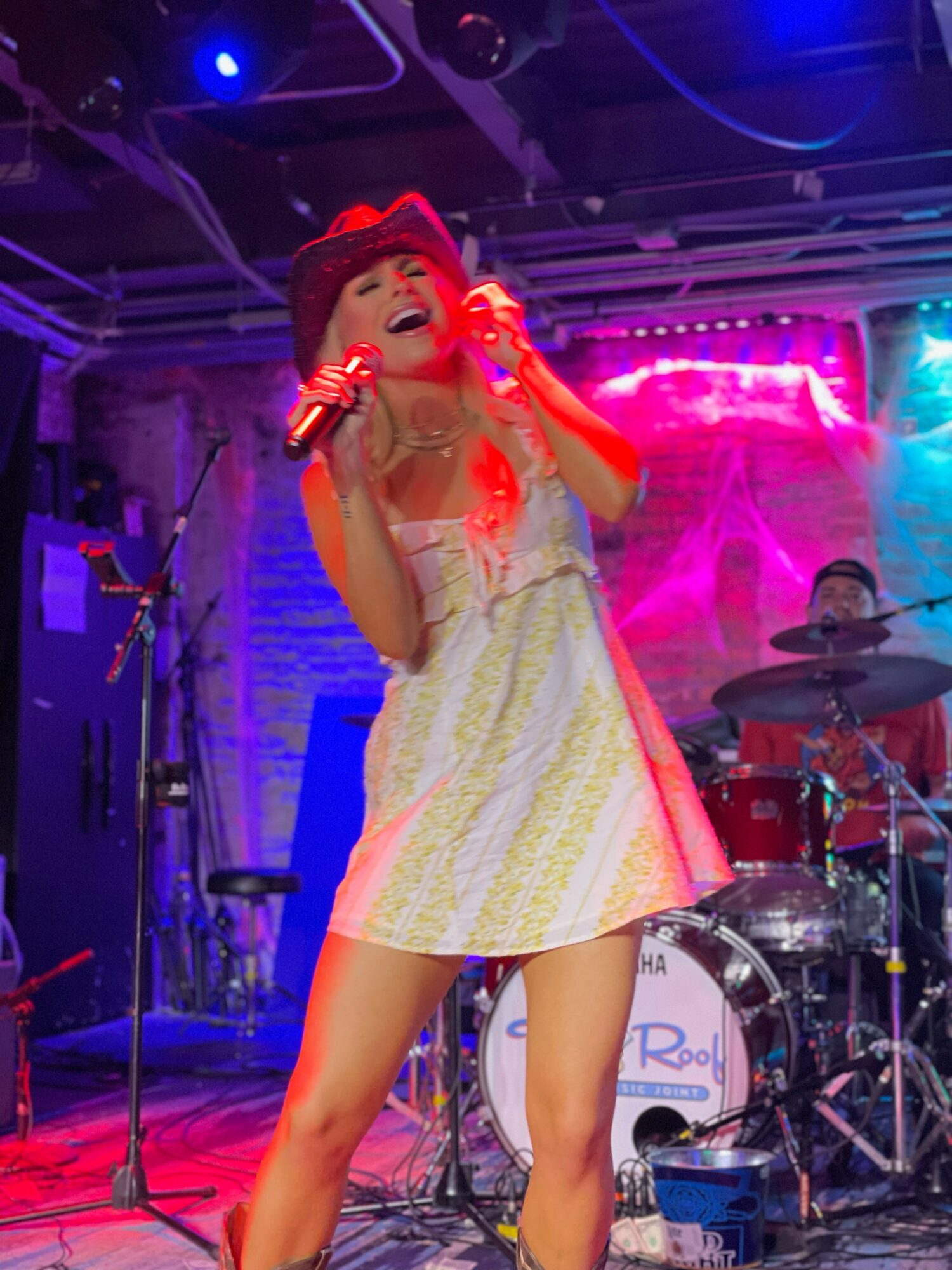 Suggest a Story:
 NashvilleVoyager is built on recommendations from the community; it's how we uncover hidden gems, so if you or someone you know deserves recognition please let us know 
here.