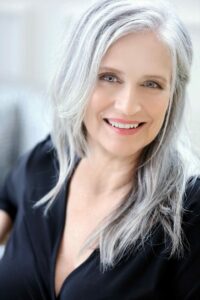 Today we'd like to introduce you to Kat Garza.
Hi Kat, it's an honor to have you on the platform. Thanks for taking the time to share your story with us – to start maybe you can share some of your backstory with our readers?
My personal self-worth and esteem were at an all-time low. I had raised seven children and began looking in the mirror at the person I had become. What I saw troubled me. I had allowed others to dictate and control my life. I had two choices, give in to those feelings and let it define me or dig down deep and find out who I really was. What began as a work on the inside began to manifest itself on the outside.
The first thing to change on the outside was my hair. I had seen a model, Cindy Joseph ( later the founder of BOOM! skincare line). She was in her 60's, modeling, and had stunning grey hair. I spent some time looking at other women as well with natural coloring to their hair, like Emmylou Harris, and I knew this was the direction I was going to go. I was tired of spending time in the salon chair only to end up with results that were far from satisfactory.
What happened during the next few years would change my life.
As my confidence grew, I no longer felt trapped. I had created my own prison filled with fear. I had survived a massive brain tumor a few years before and was concerned about my health. Could I do life completely on my own. To say it wasn't a struggle starting over at age 62 would not be accurate. It was daunting to say the least.
The fear of staying was finally greater than the fear of leaving. I could no longer stay with emotional abuse. I found a job and my own place to live. I began hearing from friends and strangers, "Are you a model?" or "You should model". Who ME? I was sitting at dinner with a friend who said to me, "I don't know what you are waiting for. Go for it"….so I did. I submitted locally and was signed immediately. I signed again in Atlanta. Covid hit just a few months later and everything came to a screeching halt. I've since signed with another agency here in Nashville, Tribe Talent Management and good things are happening! It's an exciting time to be a mature woman. I'm thrilled to see the industry changing to embrace all ages, sizes and backgrounds.
As a Baby Boomer, we are a large segment of the population and under-marketed. It's time. It's time to see women and men with natural hair embracing themselves as they age. I know I like seeing authenticity in ads. Do we really believe that the 20 years old needs 'anti-wrinkle cream"?
From the person who said she would never marry again. Never say never? Bob walked into my life and after fighting my feelings opened my heart to him and what a ride it has been, full of travel and dreams. He is my biggest supporter and confidence booster. So, love can come later in life and it's probably the best at this stage of life. We both know what we want and we don't settle.
We began a blog together and tell our story on https://jezebelandgigolo.com.
I'm sure you wouldn't say it's been obstacle free, but so far would you say the journey have been a fairly smooth road?
My struggles were mostly brought on by myself because I allowed them. I guess you could say it goes back to my childhood being raised in the 50's with a father and mother who assumed those traditional roles. There was no other option, at least that was what I was taught. So my normal taught me to accept things based on more old-fashioned ideals. On the inside, I wanted to fight so much of it but I didn't. After all, my parents taught me to be concerned with what others think about me. I always heard my dad tell my mother how beautiful she was. He never said it to me. I married men somewhat like my dad. The compliments weren't there. It's not that I wanted to be complimented on how I looked, but I didn't feel appreciated for anything that I DID. My self-esteem plummeted and I allowed it. Hindsight is 20/20 they say. Knowing what I know now, I was enough. I was talented. I could do anything I put my hands to from cooking well and I could sew and make beautiful articles of clothing. I helped friends organize their homes, I taught women to cook. I could have started a business in any of those genres, but I didn't. I didn't feel supported or I was told I shouldn't or couldn't. I believed it.
Much of my struggle came from religious legalism. It's a trap and far from being free.
I homeschooled my children and chose not to work away from home so I could be home with them. I did work from home. I was managing editor to a magazine, baked bread that I sold and found various ways to bring in income. It was a lessons in fortitude and I honed my skills to IN making do on very little.
I know that stress causes health issues and in 1999, I had seizure and was diagnosed with a man's fist-sized brain tumor. Neurosurgeons in Nashville with the Howell-Allen Clinic saved my life and at the age of 44, found out I was pregnant with my 7th child. It was suggested that I terminate the pregnancy. I really thought nature would take care of things since I was older and on medication due to my surgery…but my healthy, beautiful daughter was born in the year 2000 when I was 45 years old.
I'm doing well and have no reoccurring issues. I have recently been diagnosed with Lyme disease.
As I said previously, it took me looking long and hard in the mirror to come to the realization that something had to change. I had to make it happen. It's like the caterpillar sequestered away in a cocoon, only to emerge as a beautiful butterfly.
Can you tell our readers more about what you do and what you think sets you apart from others?
Modeling/Instagram Influencer – What transpired as my confidence soared was the realization that I can do anything I put my mind to, that I am beautiful and enough as a woman, just as I am. I think I'm most proud of that. It won't matter what I do professionally as long as I know that I'm ok and healthy. I want others to know that aging is not to be shied away from. We need to embrace our age and own it! I want to encourage others to take care of themselves and hold their heads up in confidence. Getting older doesn't mean that life is over, far from it. It can be a new beginning and some of the best years of your life! It's not a time to sit down and give up, but to do more and help those coming behind us.
I know that for many years, the modeling industry was one for young and thin women. Now, I hope to be a part of the new changes I see. Women can be full-figured and older women have a place in the industry. It's time to be real. I especially want to see younger women feel good in their own skin and for them to know they are enough as they were created to be. As women, we are not in competition with each other. Women need to stop competing with each other but instead be there for support. Women as a whole,  have bucked against traditional norms, climbed corporate ladders for success, fought the system for equal pay, we cringe over our looks because someone else in society has decided for us how we should look, dress, raise children or not, get jobs or not, ad nauseam.  So, let's not compare and compete with each other, but instead embrace our different choices, however that looks on the outside.
Can you talk to us a bit about happiness and what makes you happy?
One of my favorite quotes – "Tomorrow is always fresh, with no mistakes in it" If I mess up, there is tomorrow. I can start again.
I'm happy with Bob. We have a 'no drama' rule and as he says, "Every day is Friday", so we live like that. Why wait to do tomorrow what you can accomplish today.
We travel together and love to scour over recipes and cook together. We are able to use herbs from our greenhouse. We often have dinner parties and that is my happy place.
I am finally happy with myself. Have I arrived? No, far from it. I'm still a work I progress but I like the progress that I've made.
Contact Info: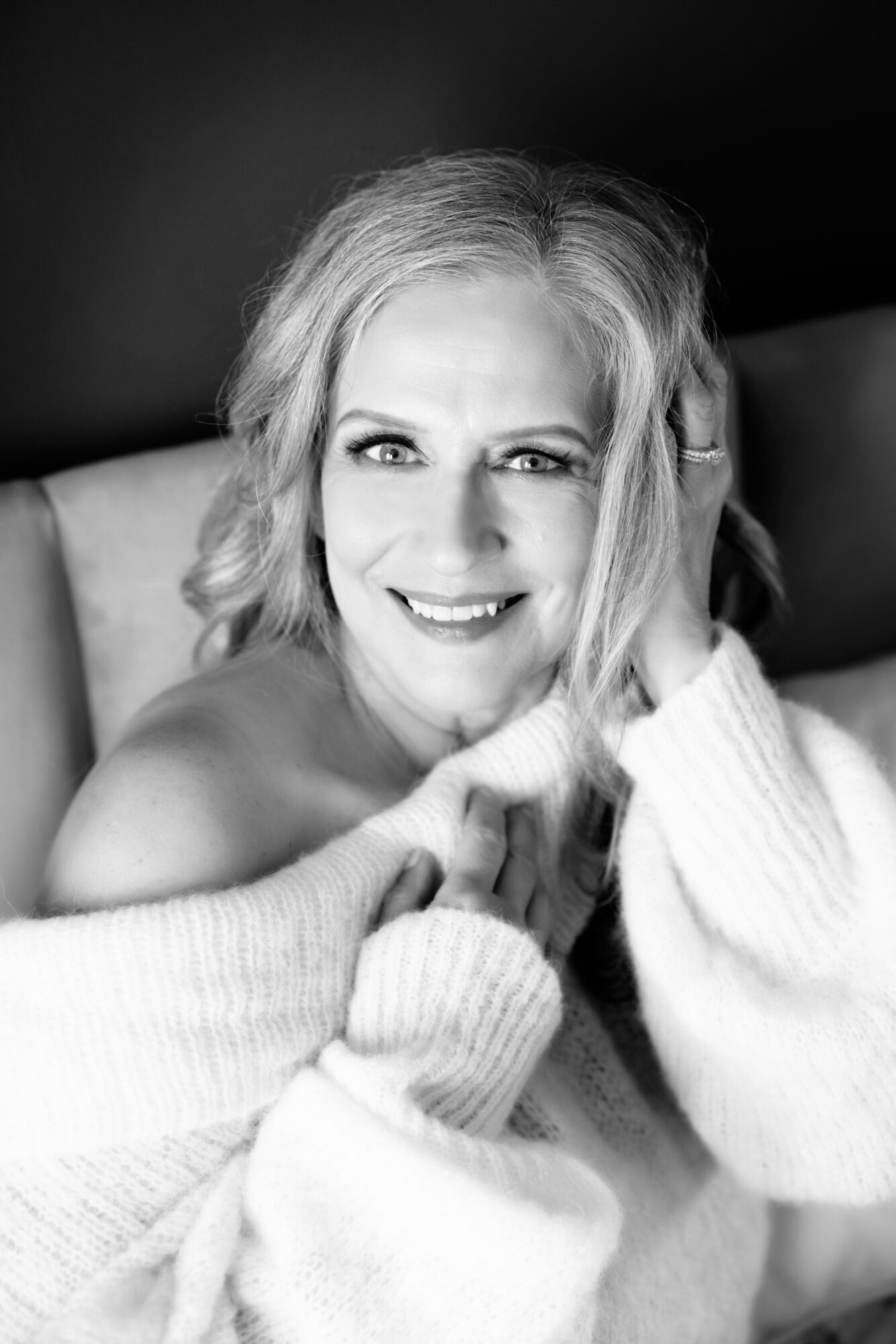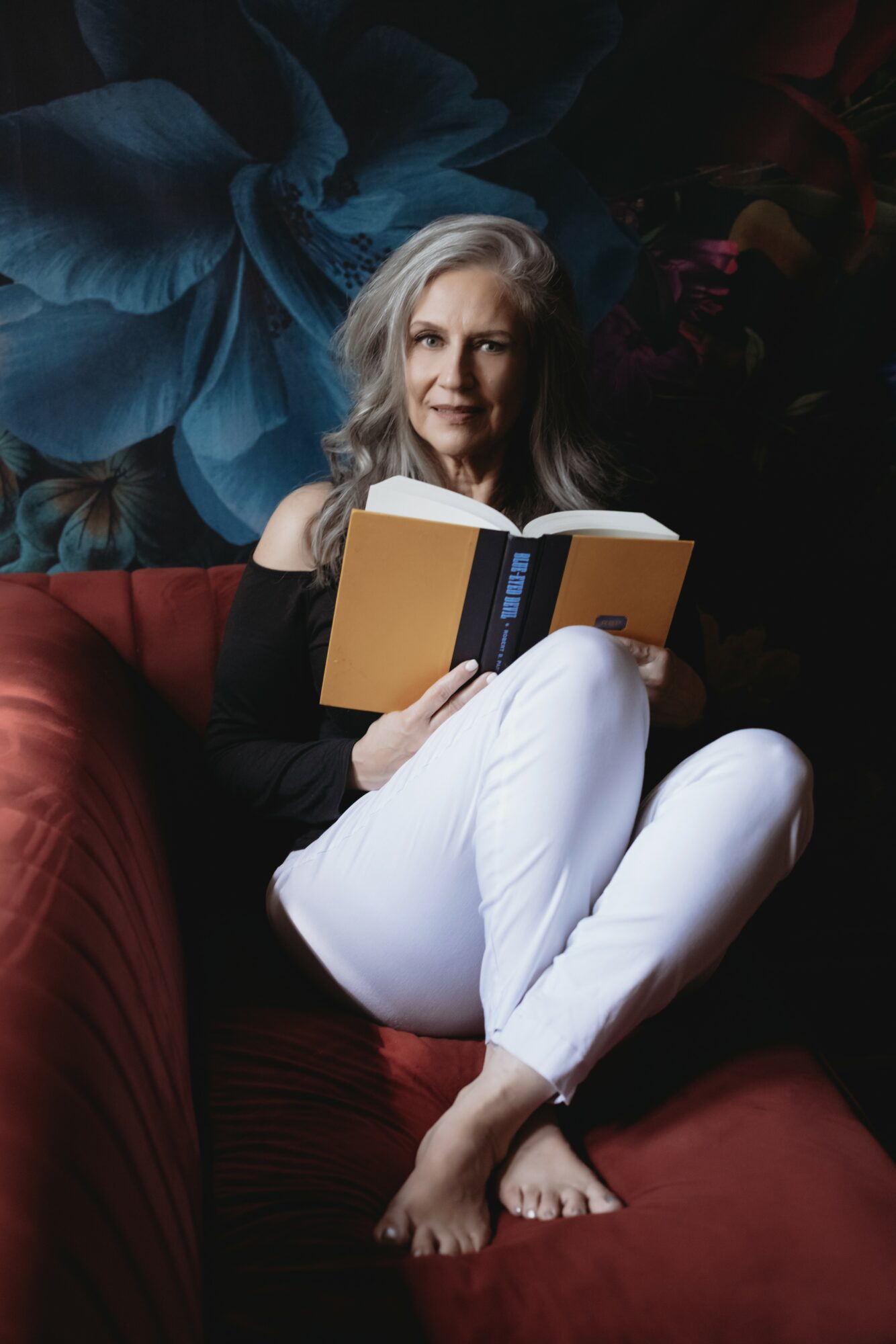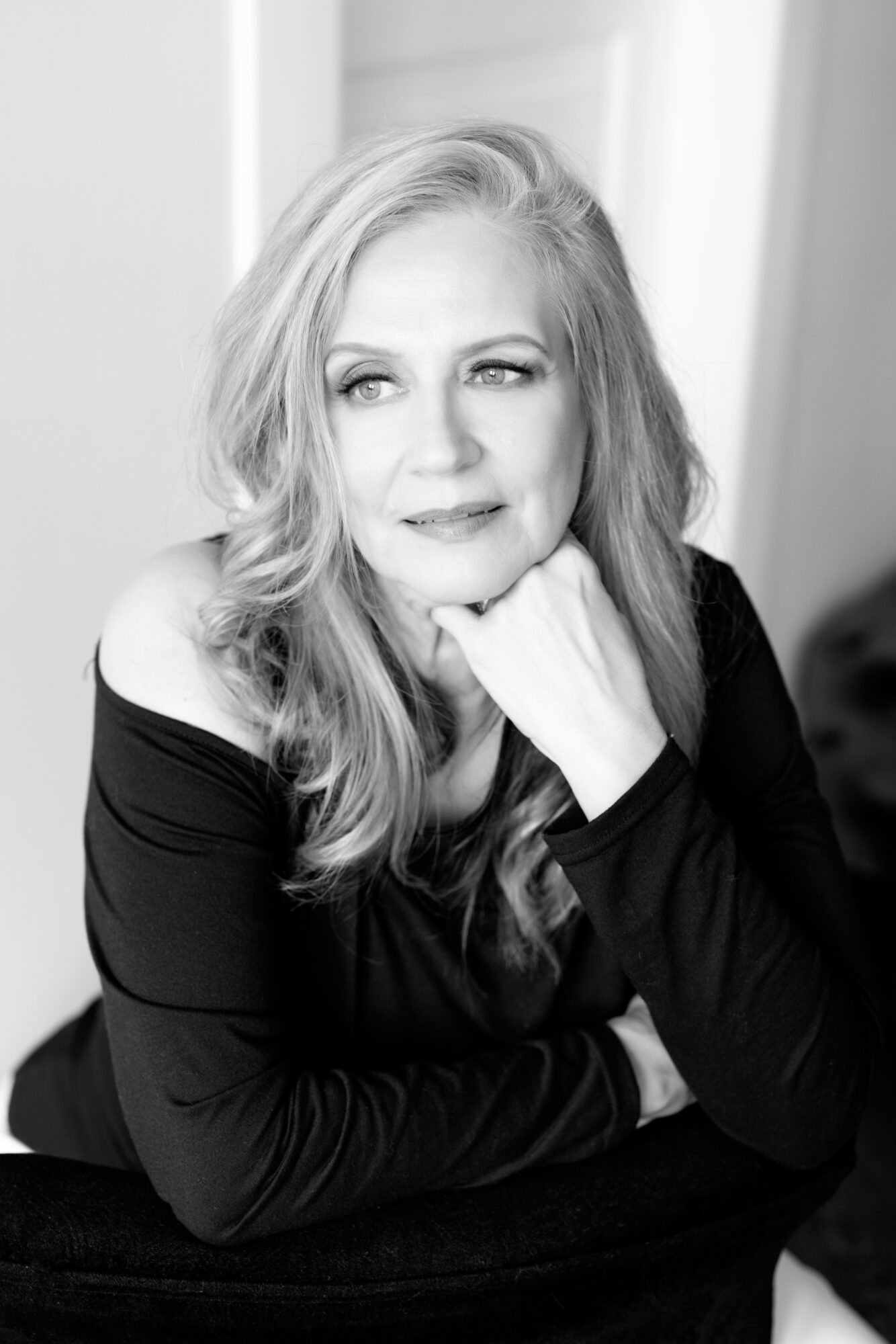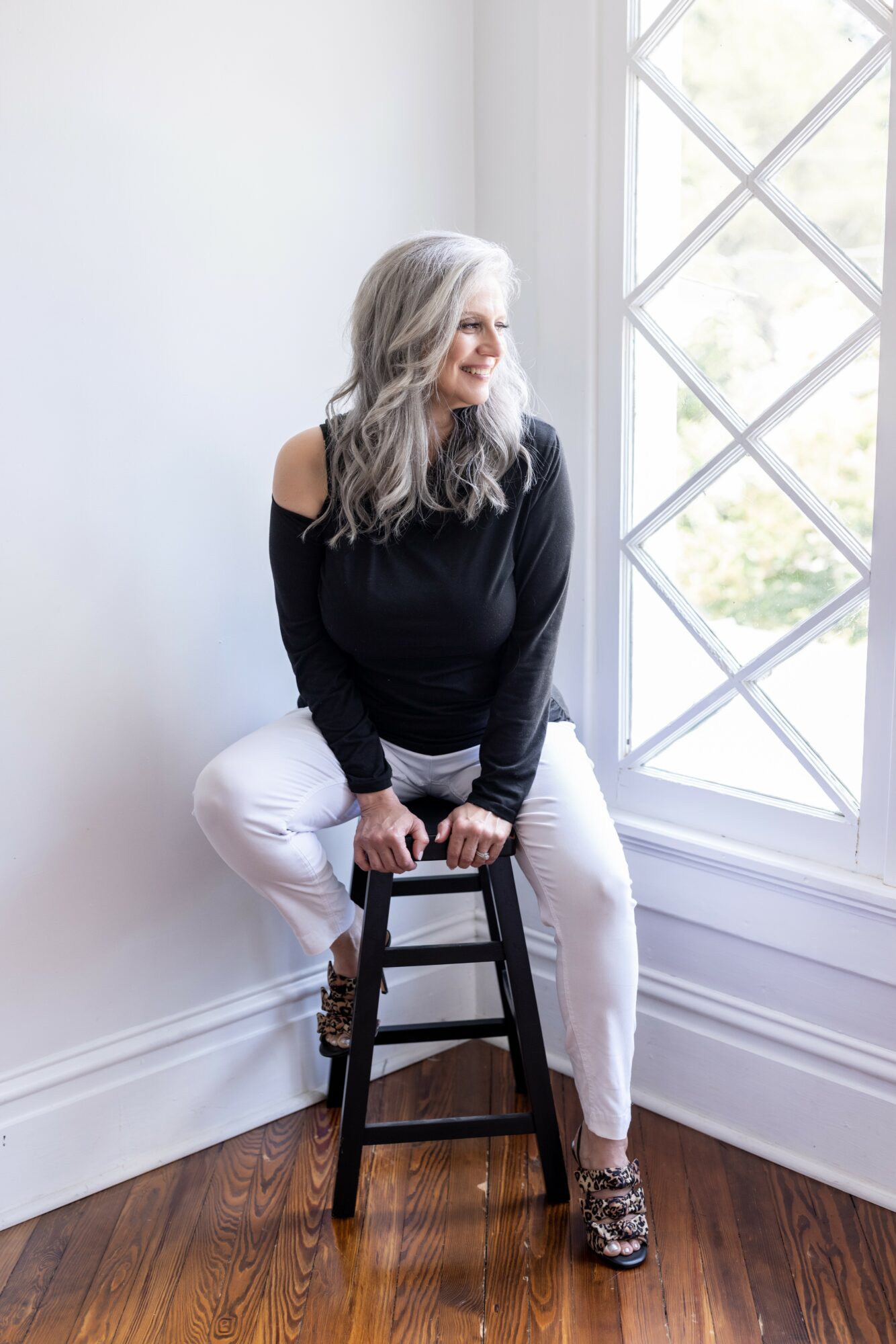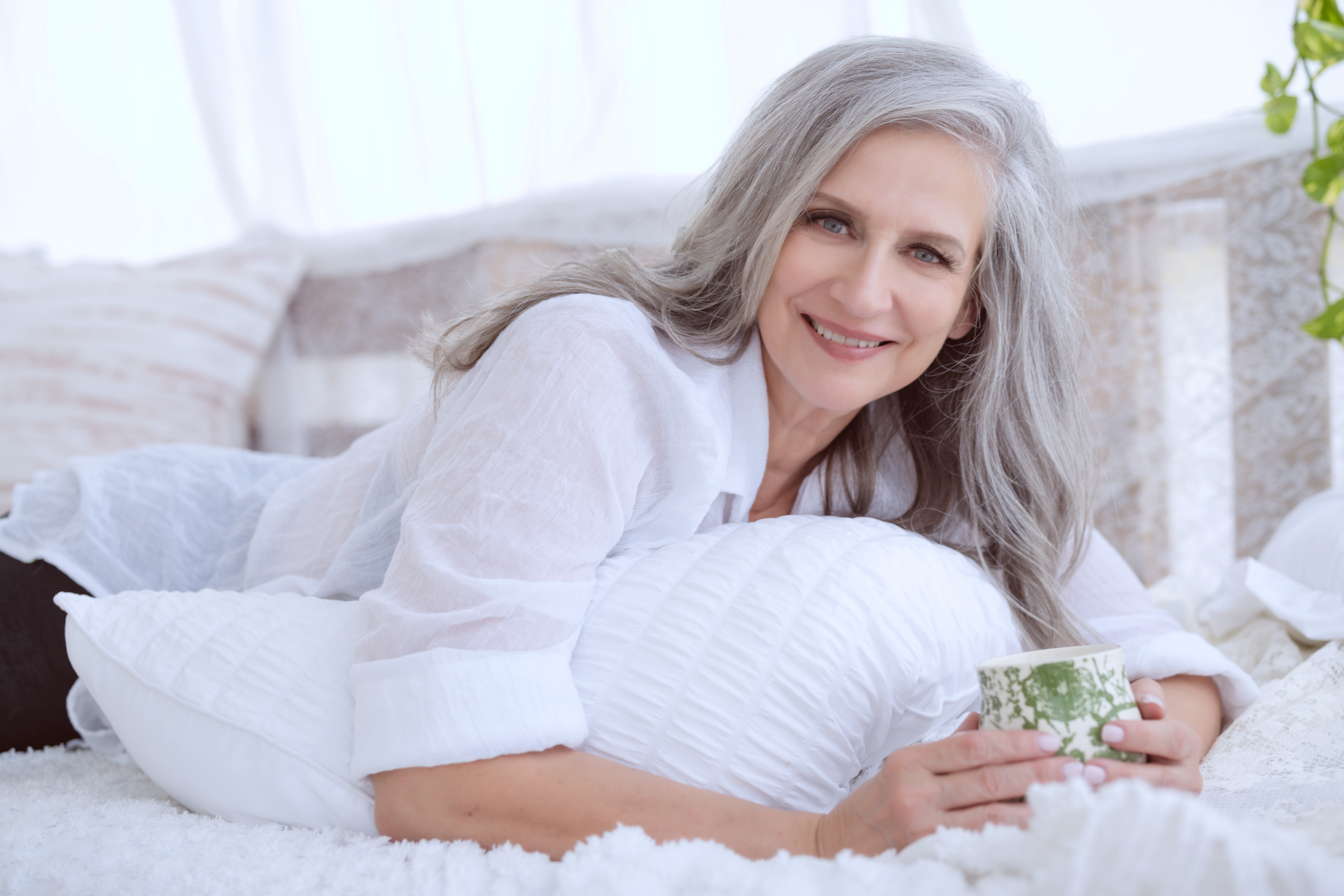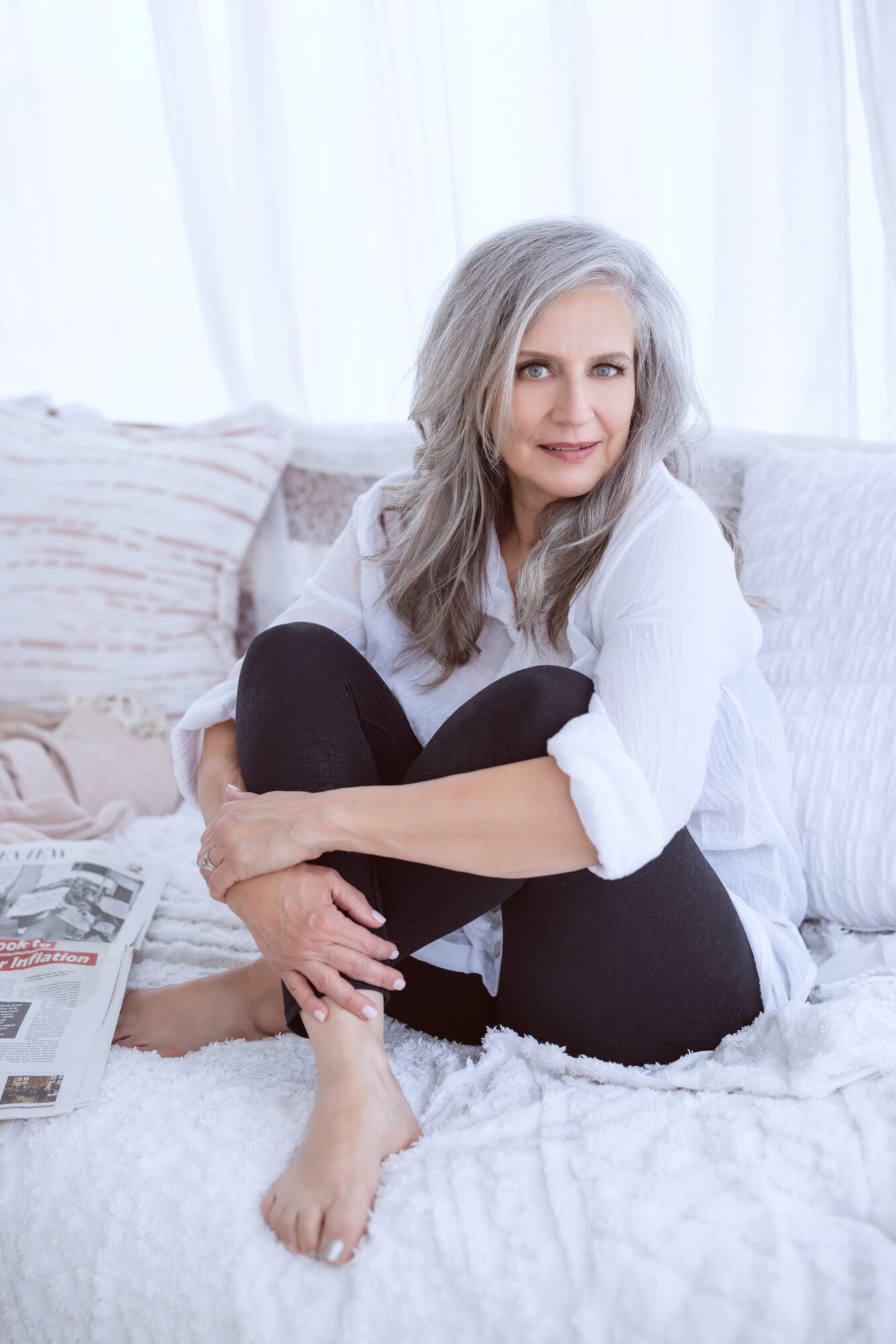 Image Credits
The Adore Girls
Suggest a Story:
 NashvilleVoyager is built on recommendations from the community; it's how we uncover hidden gems, so if you or someone you know deserves recognition please let us know 
here.