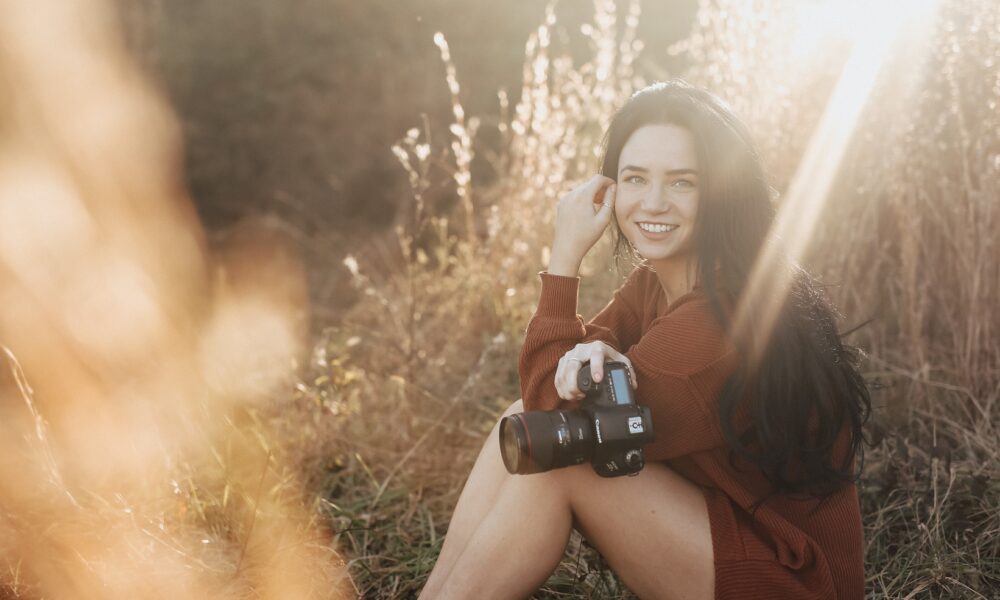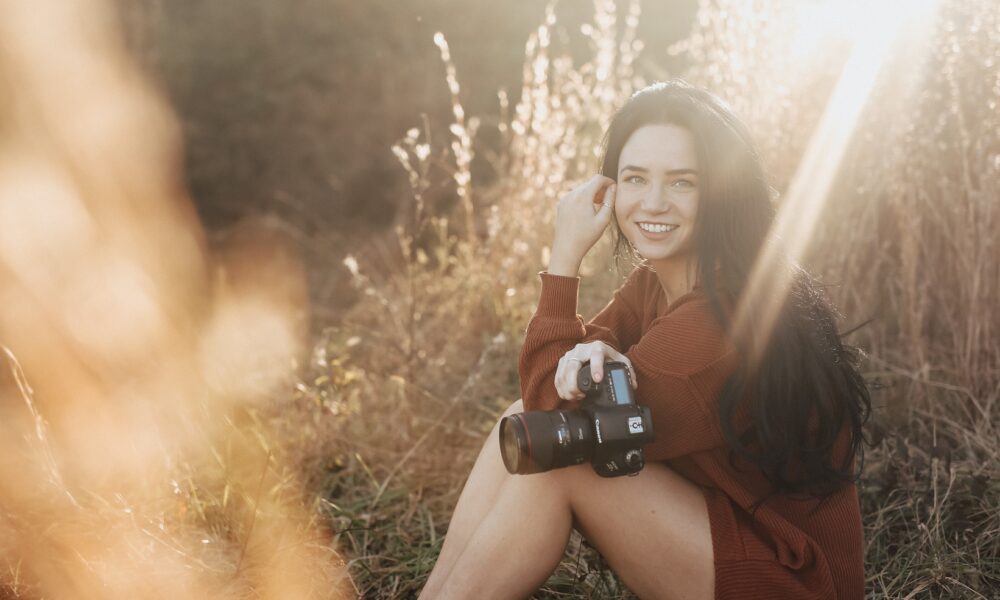 Today we'd like to introduce you to Katie Telepak.
Alright, so thank you so much for sharing your story and insight with our readers. To kick things off, can you tell us a bit about how you got started?
Oh my gosh, where do I even start! Hi everyone! My name is Katie Telepak and I'm a travel, wedding, couple, and family photographer here in Nashville with my photography company, Fields & Freckles Photography, LLC! I like to consider my work an honest and real representation of the different seasons of my clients' lives. I've always loved the visual side of everything in life. Ever since I was little, I've always loved creating things – art, crafts, food masterpieces, and even home cooking videos.
I had a very simple, digital camera in college and actually started to bring it when I would travel to music festivals. I fell in love with documenting the simplest but most beautiful moments. If you just take a second to sit and watch the world around you, you'll see tiny moments that may not mean a lot to one person but may mean everything to another, beautiful colors you probably haven't appreciated in a while, smiles of love or gratitude, and experiences/moments that change in the blink of an eye. I fell in love with photographing strangers in love at festivals (very specific I know) and portraits.
There is something so freeing and raw about portraits at music festivals. People show up as no one other than themselves, they don't have to put on an act for anyone, and when you photograph them in a setting where they can truly be themselves, the photos tell a story. Same thing with couples at festivals – it takes a LOT of communication and trust to camp with someone for 4+ nights (and no showers) so photographing them in such a raw environment and way makes my heart soar.
Combining my love of those two specific things, is how I am where I am today. I do what I do solely to forever document on film, the genuine and almost magical connection between people, in whatever way shape and form that looks like for them. Seven years later, almost 20 music festivals later, and now I own my own photography company photographing people ridiculously, whole-heartedly, unapologetically in love with each other. It's the best job in the world, I created my business name, Fields & Freckles Photography, by also combining two of my favorite things!
I grew up in the suburbs of Cleveland, OH surrounded by gorgeous, open fields which is why I love spacious backgrounds for sessions so my client's love can truly shine in photos. Whenever I'm in the sun for a little enjoying the outdoors or at music festivals, the little freckles across my nose and under my eyes come out. I used to be known for my freckles when I was younger and they always come out when I'm enjoying some of my favorite parts of life, so I knew I had to include the word 'freckles' in my business name!
We all face challenges, but looking back would you describe it as a relatively smooth road?
I feel extremely lucky and grateful in saying that I haven't had any obstacles per say. Challenges for sure, but I sort of made this transition and realization that I actually LOVE to photograph people while I had other jobs. So I waited until I was busy enough and had enough clientele to make the switch to photography full time. And even then, I still had multiple photography jobs to make ends meet but they weren't fulfilling me as much as I knew my own photography would. Once I REALLY had enough of my own clients and work, I switched to solely working for myself.
I still associate shoot (I lead shoot weddings for other photographers) and second shoot weddings for other photographers (where I'm not the lead but the second photographer to get different angles/viewpoints) to fill in my wedding schedule where it may be thin. There are a lot of challenges with photography in today's world, but I think one of the main and most important challenges is imposter syndrome. Now more than ever are we comparing ourselves to others: celebrities, friends, even complete strangers on social media.
Being an artist comes with ups and downs of being SO motivated and inspired to being completely creatively drained. It's so easy to go on Instagram and feel like your work is not "good" enough. Not "creative" enough. You just have to be confident in YOUR journey – even though it may not look exactly like another photographer's, that's ok. The challenges I'm facing now, in which I'm SO incredibly grateful for, are because I'm overwhelmed with work.
I'm learning how to create boundaries (with myself and clients) about allowing free time for myself, and how to hire help when I need it. I have a team of associate/second shooters for weddings but I'm at the point of considering hiring someone to help edit or answer emails. Being the sole person behind my business, I have to wear many hats and it gets overwhelming at times, but at the same time I love being personable and want my clients to know they can come to me for anything.
Thanks – so what else should our readers know about your work and what you're currently focused on?
I am a full-time wedding, couples, and family photographer! I mostly photograph weddings and couples, but no matter how busy I am with those two things, I will always make time to photograph my family clients. Nothing compares to photographing a live birth, or photographing the tiny details on a 48 hour old newborn. Not only are those huge moments special, but being able to photograph a family as they grow through the years is something extremely special to me.
I would like to think I specialize in capturing the real, genuine connection between people. Whether that be one of the most special days in a couple's life at their wedding, or a family who just brought their brand new little one home from the hospital, I like to capture real-life moments. I have some prompts to get people comfortable, but I truly like to just sit back and document true feelings.
I feel like people would say I'm known for my ethereal edits and natural, authentic photos. I embrace sun spots/sun flares in photos and I love to photograph hands. Hands are one of the most complicated things to draw, and are also one of the most versatile and intimate parts of the body. Your hands can emote feelings of happiness or anger, and they also connect you to your partner (hand-holding, holding their face while you kiss them, you put a ring on a certain finger to denote relationship status, etc.).
I'm also known for preferring to be barefoot at outdoor sessions! I'm most in my element when I'm either sitting in the grass with my couples or running around barefoot you're your children at photo sessions. People tell me I'm also known for how I treat / speak to my clients. I try to respond to inquiries as fast as possible because, if you want to work with me, I want to show you how excited I am to possibly work with you! I pour my absolute heart and soul into my work so when a couple sees and resonates with that, I am truly so grateful and lucky that they choose me to be their photographer.
I'm honestly most proud of how far I've come. It took years to finally find my signature editing and shooting style. It fluctuates a little with the seasons, and as I grow and learn new things, but I've really honed in on how to relax while at shoots so my clients feel not only relaxed, but also comfortable enough in front of me to have fun and show their true selves and love for each other! I'm proud of my connection with my clients – I truly respect them and at the end of the day, I want to serve them as best as I can.
I like to think what sets me apart are all of the things that I'm most proud of – the gratitude and respect I have for my clients, the tangible love between people you can see and feel from looking at my photos, and finally my ethereal editing style. I know, firsthand, how nerve-racking it can be to be in front of a camera, so I try and get to know my clients before our session to make them feel as comfortable as possible.
In my pre-session questionnaire, I ask the basic questions of how they met, how long they've been together, zodiac signs/enneagram numbers, and the music they like to listen to, but I also ask if they could describe their love in one word what would it be, and what do they want our time together to look like (looking back in 10 years, what do they want to remember most about this current season of their lives together). Most, if not all, of the responses I get to these questions make me tear up. It's so beautiful to hear your partner put their appreciation for you into words. I'm just the vessel that allows those feelings to be visually recorded.
I also have a Polaroid add-on option for my wedding packages which is something I think is really fun that not a lot of other photographers offer. Polaroids are so popular right now, and I'm a huge believer of having your photos printed so I thought what better of a way to memorialize your wedding day then with a ton of Polaroids from the day that you can take home that night! I usually bring 3 different sized polaroid cameras with me as well as my digital cameras.
I have an old Super 8mm video camera as well, that eventually I hope to offer film photos and/or film video as well. I can never say enough how eternally grateful I am for every single inquiry that comes through my inbox, and I'm humbled and honored to photograph so many incredible moments for my clients.
Do you have recommendations for books, apps, blogs, etc?
I have a TON of apps that help me on a day to day basis, but one of my favorites has to be the Sun Seeker app. You can see where and when the sun will be at every hour of the day, at any location on Earth. This helps immensely in photography, because we need to know where the sun will be before we schedule a session with a client. You literally type in an address or do the 3D view and can see where the sun will revolve around that exact spot in real-time – it's INCREDIBLE! I have to admit, I wish I had more free time to read! Right now I just have oversized, coffee table photography/art books in my living room. I honestly prefer music over podcasts an
d find it extremely therapeutic, so I listen to every genre under the sun while I edit and during sessions. In my client questionnaire before sessions, I ask what kind of music they prefer so I know what to play during their session! I listen to and watch photography workshops pretty often, because there is always something to learn or a different way to do something. The Jai Long Wedding Photography Summit has been one of my favorites!
Contact Info: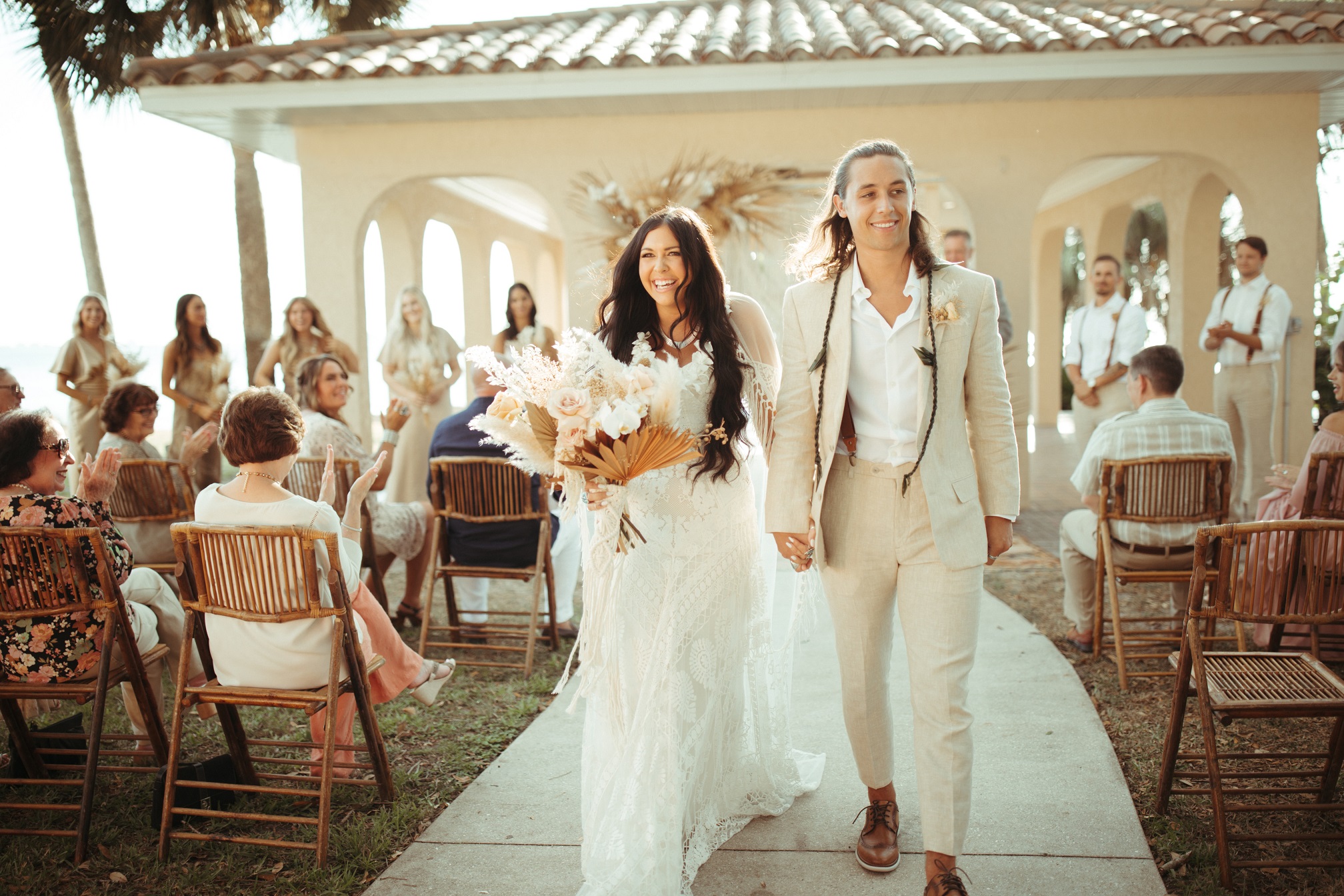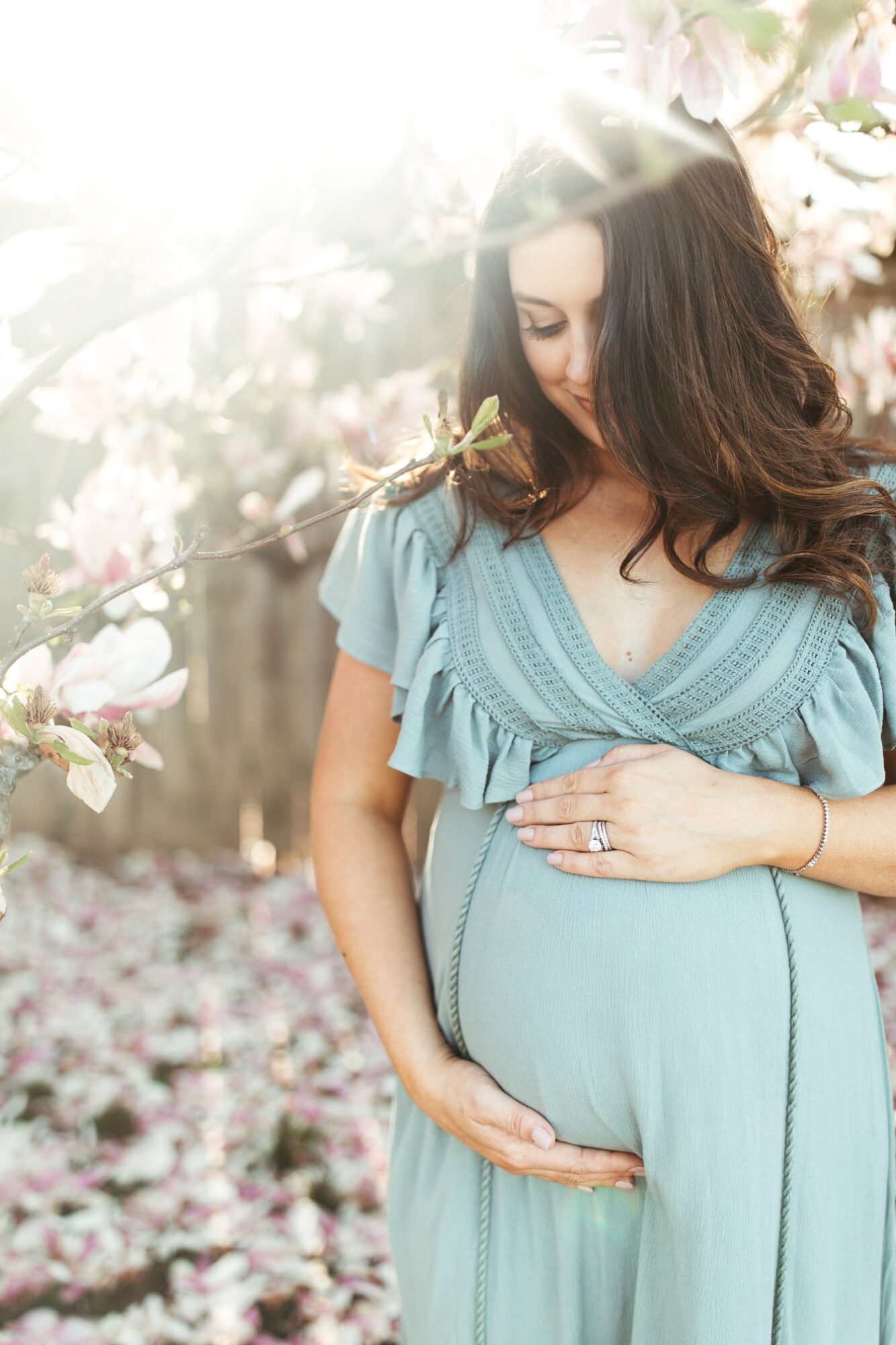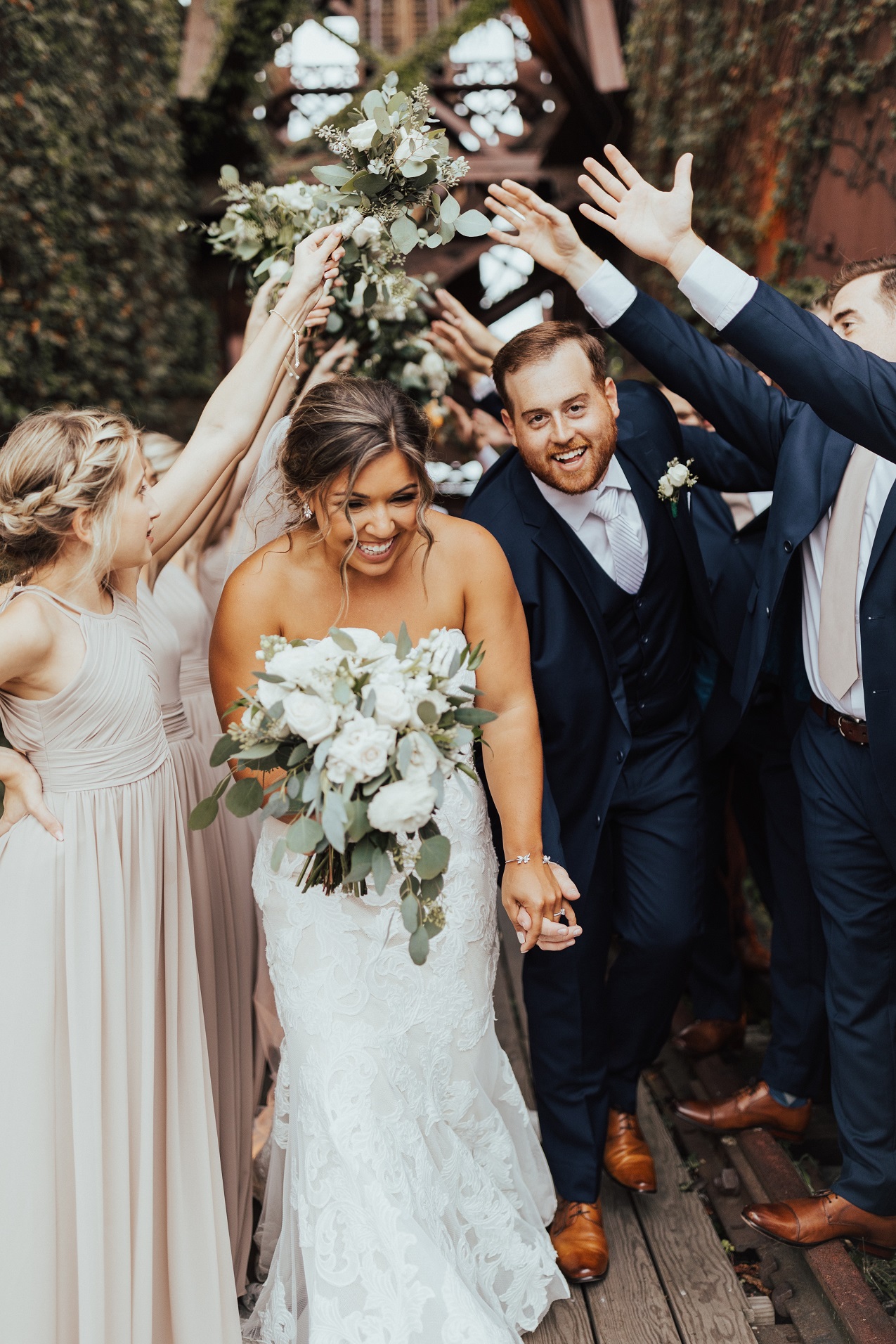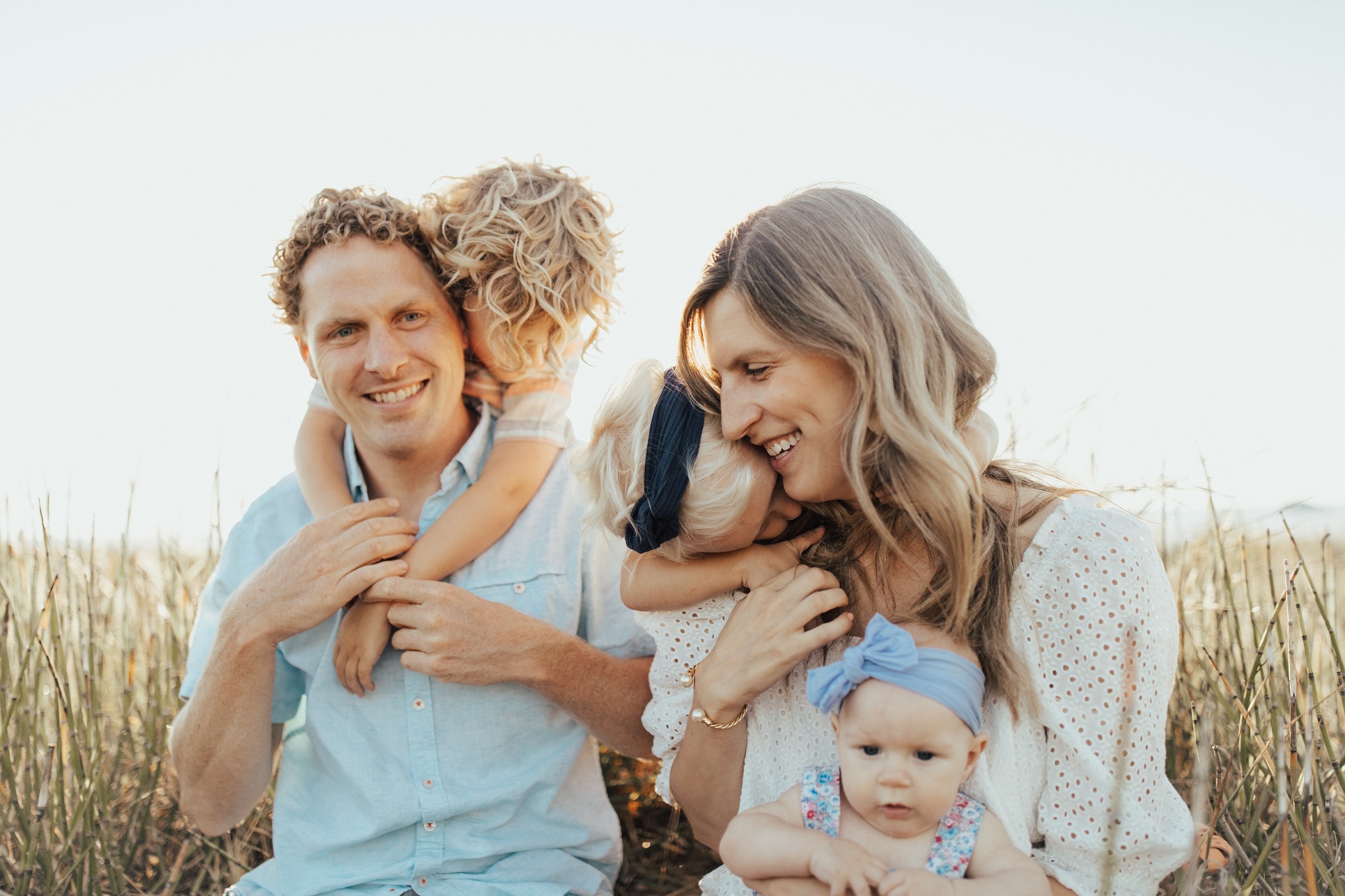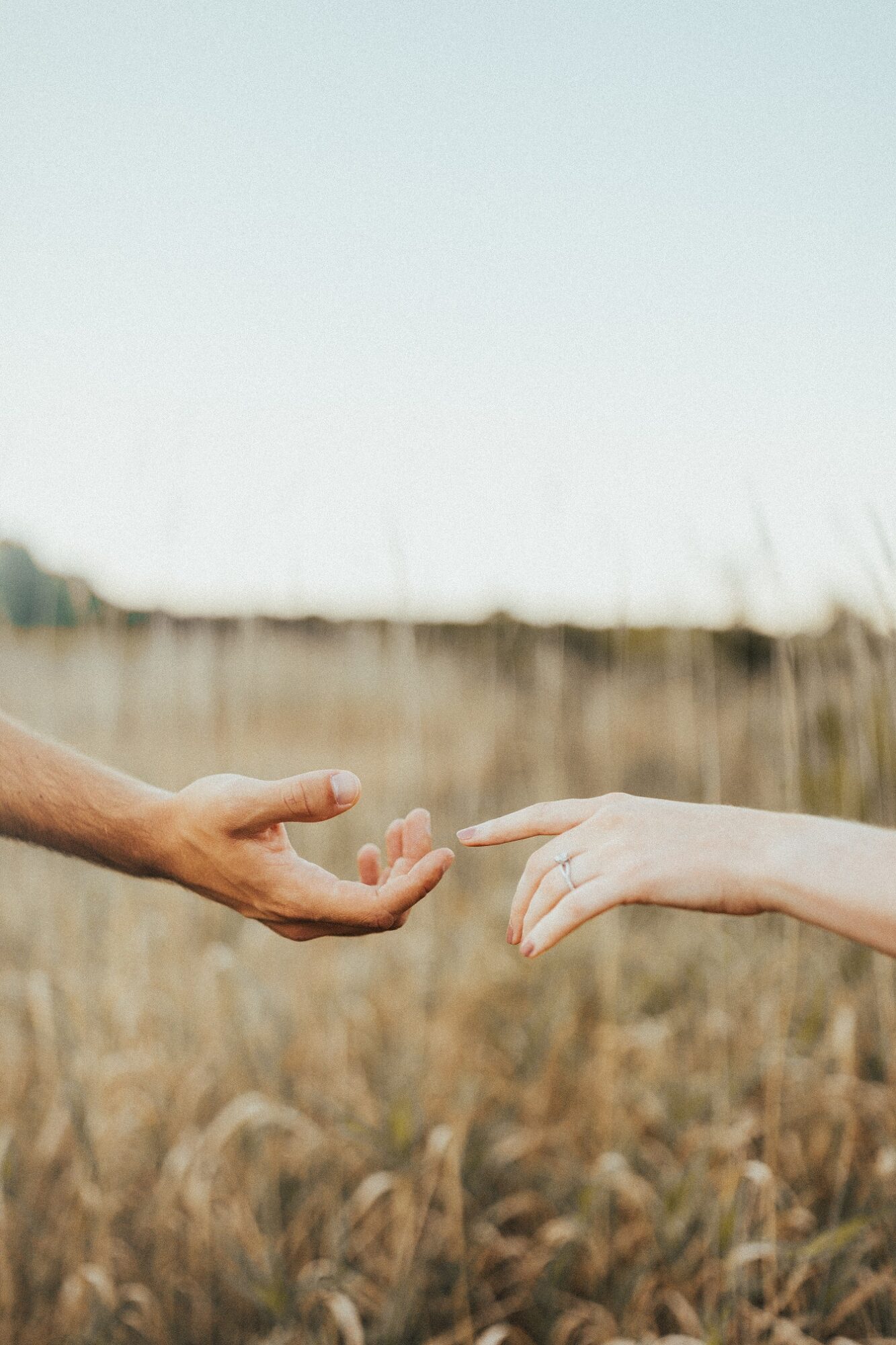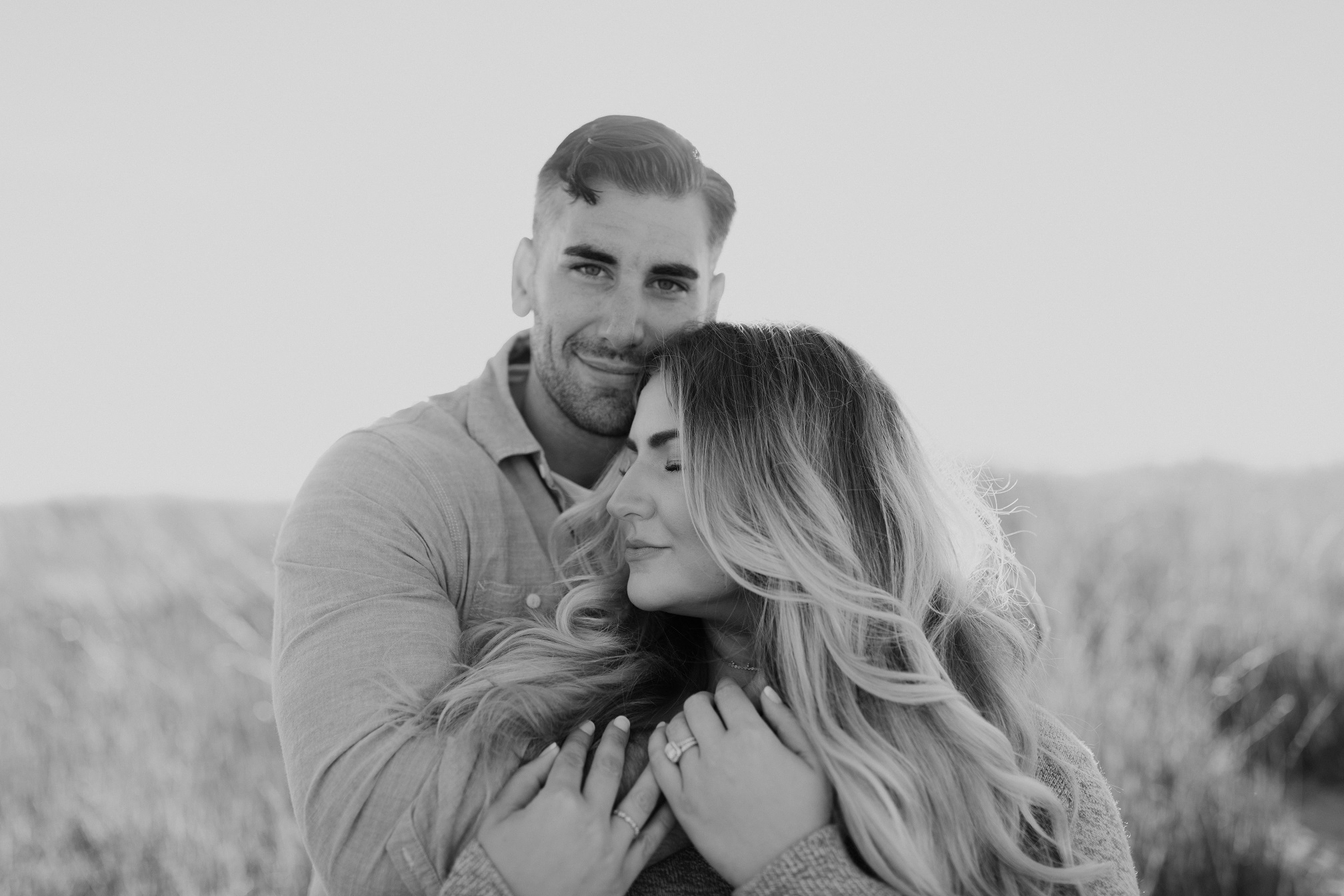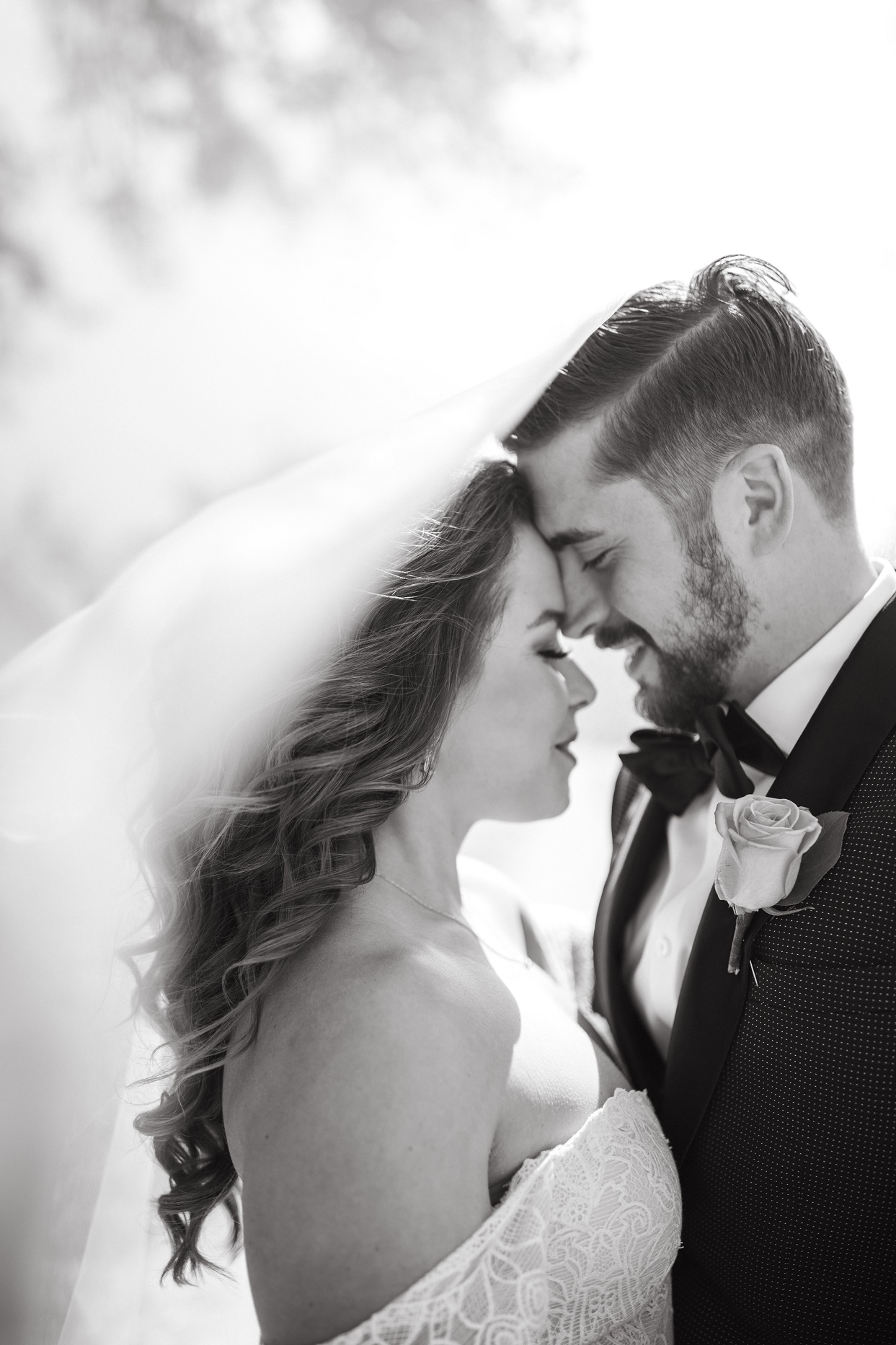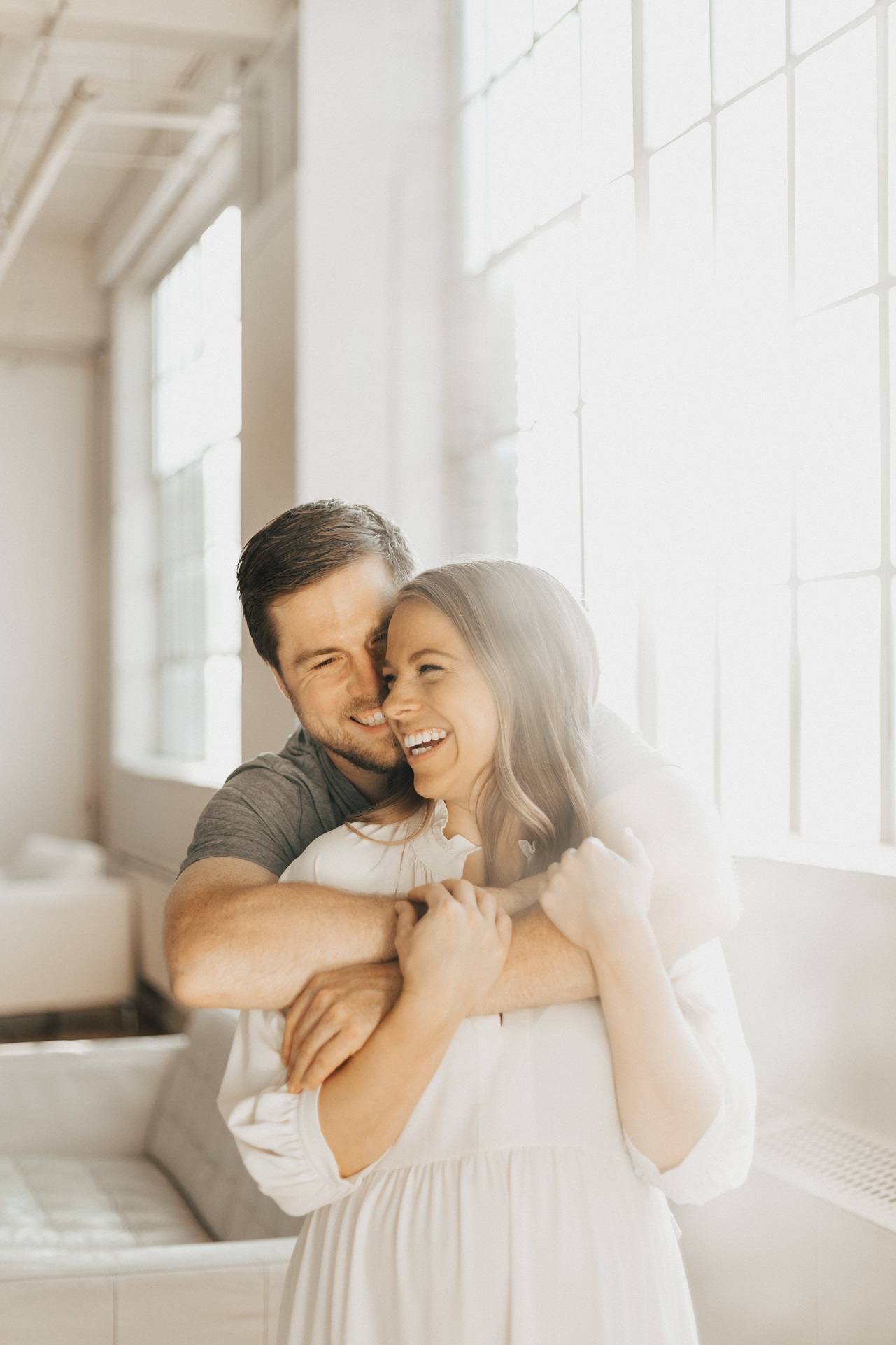 Image Credits:
Katie Telepak & Fields & Freckles Photography.
Suggest a Story:
 NashvilleVoyager is built on recommendations from the community; it's how we uncover hidden gems, so if you or someone you know deserves recognition please let us know 
here.