Today we'd like to introduce you to Kiersten Modglin. 
Hi Kiersten, thanks for sharing your story with us. To start, maybe you can tell our readers some of your backstories.
I've always dreamed of being an author. For as long as I can remember, as long as I've understood that it was an actual career–that there was actually someone behind the books I loved–I've known that was what I wanted to do with my life. As a kid, I was constantly writing short stories, plays, poems, comic books, and eventually novels. I just wanted to tell stories however I could. For every Christmas or birthday that I can remember, the only things I'd ever ask for were pens, pencils, and notebooks. And I'd fill them up with story after story. In fourth grade, my parents gave me an old, electric typewriter, and I'd sit down, feeling just like one of the greats, and transfer my stories from notebooks to actual printer paper. My first novel came when I was in fourth grade, a story called "The Life and Times of the Three Potatoes" which was the tale of three young girls–best friends–who called themselves potatoes. They went on all sorts of adventures. I even had a classmate draw a cover for me and had it hanging on my wall for most of my childhood. After that, I was eventually able to convince my parents to put a computer in my room. It was one of the old box computers with a loud, clunky keyboard and no internet connection, so the only programs were Solitaire and Notepad, but that was all I needed. Every day after school and all weekend long, I'd spend my time creating stories and dreaming of the day someone besides my family and friends would read them. By the time I reached Junior High, I was writing one full novel a year. I'd print it out (picture stacks of 200+ pages of printer paper shoved into a three-ring binder) and bring it to my friends and teachers at school, passing it around to anyone who would read it. By High School, I had waiting lists of people waiting to read my "novels". I actually carried around a clipboard with a list of people (teachers and students alike) who wanted to read each one, and when someone finished it, I'd cross them off the list and then hand-deliver the binder to the next person. Looking back, I have to be proud of the ingenuity I showed, even then. I've never been afraid to do things my own way, and that's exactly what I've done with my career. After I graduated, I married my high school sweetheart and started a career in the financial industry while I tried to figure out how to best pursue my writing. In early 2014, two years after I'd graduated, I began writing the first book that I knew wouldn't be just for me. It was a book I intended to publish, and that put a lot of extra pressure on it. It took nine months to complete that book and I immediately started sending it to agents. I got several full requests (when an agent requests to read more than the first 30-ish pages of a novel), and several more rejections. With each rejection, I'd send out three more query letters to new agents. All the while, I was busy writing my second book. It was a long and grueling process and all completely new to me. I received valuable feedback from a few agents, but for the most part, there were a lot of form responses or no response at all. Though I had no idea how to handle the rejection, or how to keep my spirits up in the face of it all, I did know how to keep writing. It was what I'd spent most of my life doing and I firmly believe that second book was what kept me going. In March of 2015, I found a small, boutique publisher who was interested in publishing three of my books. I was over the moon! It was finally happening! In August of 2016, my first novel, then titled IF IT WALKS LIKE A KILLER, was published, followed closely by my next two books, THE LIST, and THE TRUTH ABOUT MY SCRATCHES. After those three books, I was introduced to the world of independent publishing. Going into publishing, I didn't understand a lot about "indie" publishing, but I was fascinated by the idea of having complete control of my stories from start to finish. It was what I'd always had before. Since my first three books weren't the incredible successes, I'd hoped they'd be, I decided to take a risk and independently publish my fourth. By that time, I had a newborn baby girl, and my husband and I were struggling to make ends meet. I was writing at night until around 2 in the morning and then getting up by 6 to be at work the next day. I'd bring my notebook to work and write during my lunch breaks and in between customers. I'd tap out messages for new story ideas in my phone, or email them to myself at work. There were times when it was really hard to keep going. I knew I wanted to write for a living, but it was getting harder and harder to justify the costs associated with producing my own books (editing, formatting, cover design, marketing) when I wasn't making any of it back yet. Despite my worries and the strain, it was putting on us financially and emotionally, I kept pushing. I taught myself how to design my own covers, how to do my own formatting, and how to market on a shoestring budget, so it wasn't taking away from the money we needed to survive. For four years, we went on like that. Looking back now, I don't understand how, but I know that I always believed someday, it would happen. Though I knew there was no guarantee, I always believed I was working toward something bigger than I could've imagined. I could see it coming slowly, I was chipping away at the success I wanted to find. My sales were growing, albeit slowly, and the rave reviews for my stories were popping up more and more. I knew if I could find the right audience, I could live my dream. Despite it all, my budget for producing my books, which was mostly being spent on editing at that point, didn't leave room for the paid ads I knew I needed to use in order to gain true momentum. Then, in a Facebook writer's group for independent authors, I received the best piece of advice I've ever been given: nothing sells your last book like your next. I began to think of it like a lottery. If someone is on Amazon searching for their next great read and I have 5 books out there, there's a small chance they might find me. But if I have 100 books out there, there's a really good chance they'll find me. If there was one thing I knew how to do at that point, it was write really great books at a decent speed. Suddenly, I had a mission. If each book just made me a little bit of money each month, but I had several books out, that could really add up. It was that realization I needed to understand I didn't need my book to be the next New York Times Bestseller. I just needed to write excellent stories that made readers want to read one right after the next. So, I began to focus all my efforts on writing the best stories I could and releasing them consistently. In 2017, I released 1 book. In 2018, I released 5. In 2019, I released 4. In 2020, I released 8. That was the year that changed everything for me. With my 16th book, I finally broke even on a release. With my 17th, I actually made a profit. Now, I have 31 books out. I've been writing full-time since 2020. My husband is now able to be a stay-at-home dad to our little girl so that we're able to travel to my signings and conferences around the country as a family. My books are being translated into multiple languages and have been made into audiobooks. I have a growing, amazing fan base–they call themselves the KMod Squad. I'm a KDP-AllStar, an Amazon Top 30 Author, and my books have won multiple awards, including Best Book of 2021 by Suspense Magazine. I've been asked to speak at conferences this year to teach fellow indie authors about my journey. I'm one of the top independent thriller authors in the world now, all because I decided to do things my own way and work hard for myself. It's an amazing feeling. I wake up every single day and know that I get to go create new stories. That was worth every long night, every financial struggle, every bit of doubt I ever had. I'm living my dream, and it's even better than I imagined it would be. 
Can you talk to us a bit about the challenges and lessons you've learned along the way? Looking back would you say it's been easy or smooth in retrospect?
It definitely hasn't been a smooth road for me. As I mentioned, it took sixteen books before I'd broken even on a single release, and seventeen before I'd made a profit. I had no money to fall back on and no backup plan. My husband and I were scraping by–and barely, at that. If this didn't work out, I would've been crushed. For more than four years, I ran on around 3-4 hours of sleep a night. I was a new mom, worked a day job, and on top of that, I was creating stories all hours of the night and teaching myself to design covers, format books, and market (all things that were completely new to me). It was a scary, stressful time, but I always truly believed it would be worth it when I could finally do this for a living. Turns out, I was right. 
As you know, we're big fans of you and your work. For our readers who might not be as familiar what can you tell them about what you do?
I'm an independent author of psychological thrillers. My readers know me for my jaw-dropping twists, which I absolutely jam-pack into my stories. Some readers even call me "The Queen of Twists" which is a crown I wear with great pride. I work my hardest to keep my readers guessing and entertained from page one until the very last sentence. With more than 31 books out now, it's definitely challenging to do, but I consider myself up for the challenge. 
Do you have recommendations for books, apps, blogs, etc.?
Yes, absolutely! 
Books: 
Year of Yes by Shonda Rhimes 
Big Magic by Elizabeth Gilbert 
On Writing by Stephen King 
Untamed by Glennon Doyle 
Podcasts: 
We Can Do Hard Things hosted by Glennon Doyle 
The Sh*t No One Tells You About Writing hosted by my agent Carly Watters 
Wish I'd Known Then for Writers hosted by Jami Albright 
Author Like a Boss Hosted by Ella Barnard 
The Self-Publishing Show hosted by Mark Dawson 
I'm also a huge fan of the Nateland podcast hosted by Nate Bargatze…it's my go-to when I need a good laugh! 
Apps: 
Focus Keeper (to keep me from being distracted by social media) 
Alarmy (to make sure I get up on time!) 
Pricing:
My ebooks are $5.99 or free to read with a KindleUnlimited subscription
My paperbacks are $14.99 on Amazon, pricing varies at other retailers
My hardcovers are $24.99 on Amazon, pricing varies at other retailers
I offer signed copies on my website: kierstenmodglinauthor.com. Price is $25 and includes shipping
Audiobooks are also available and pricing varies.
Contact Info: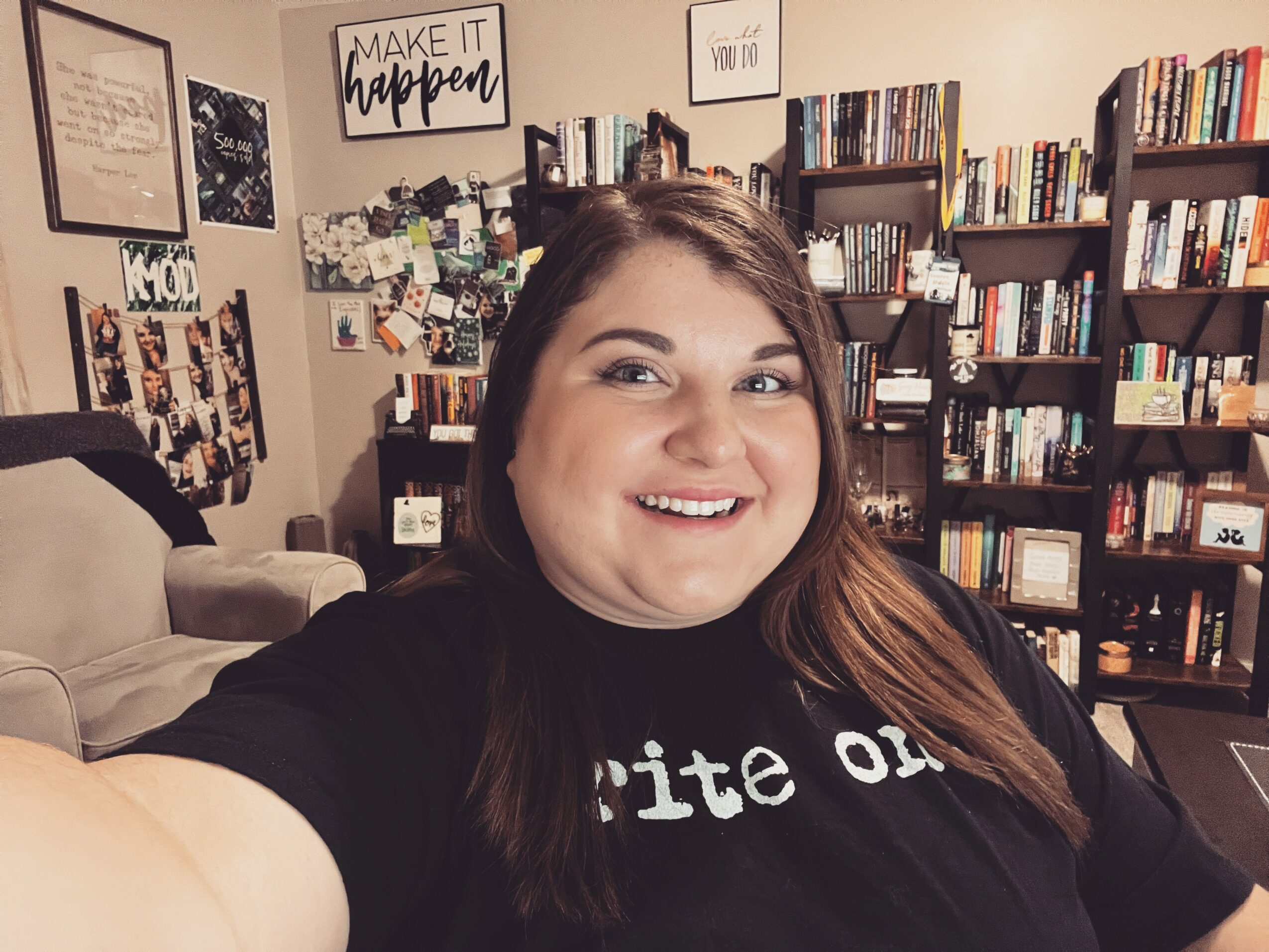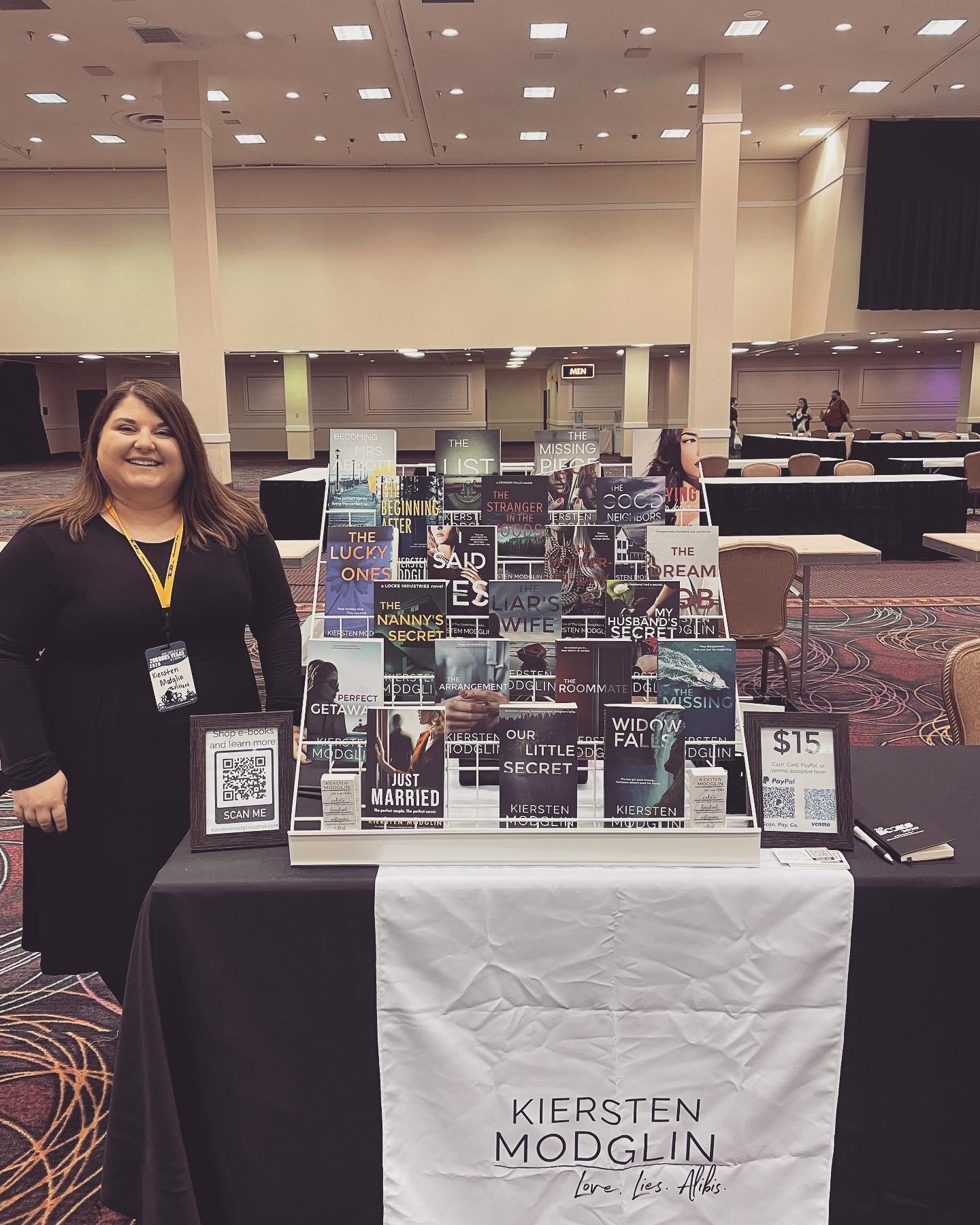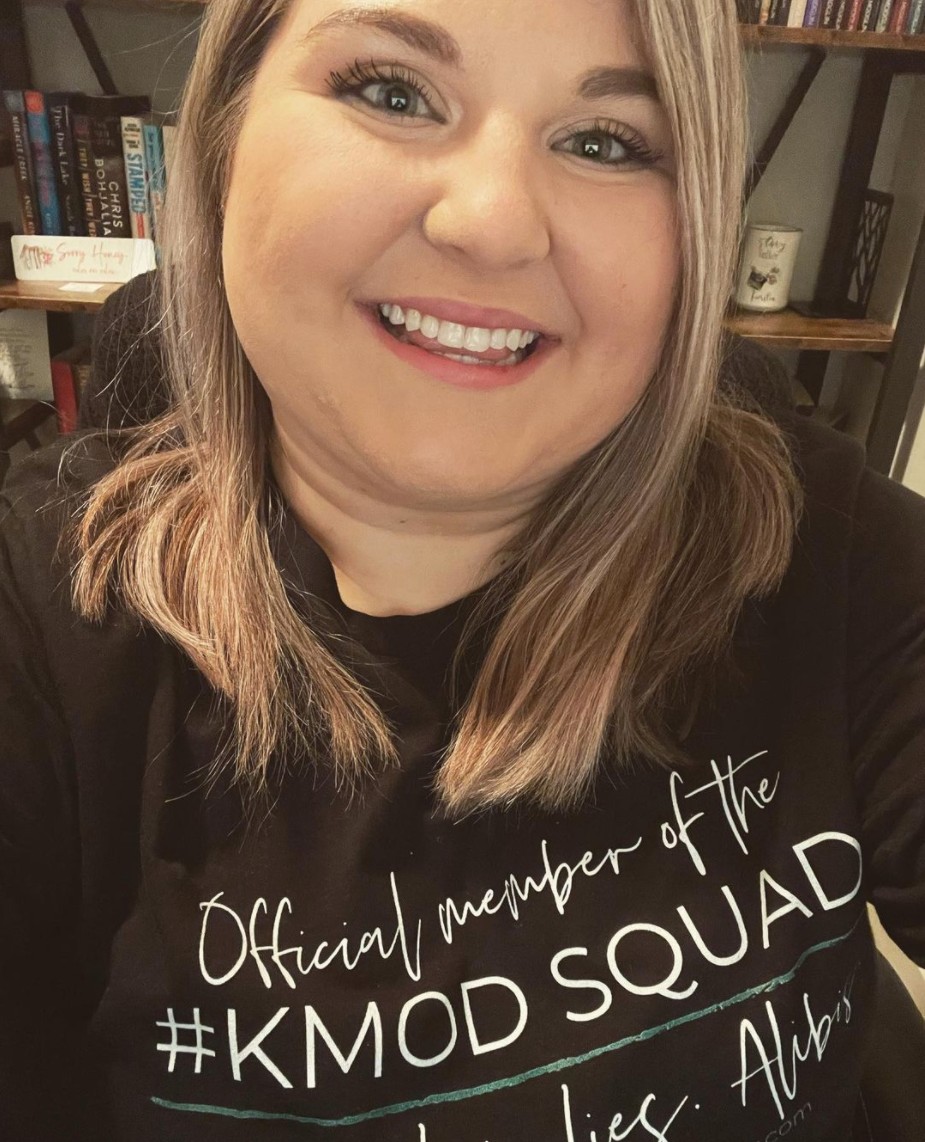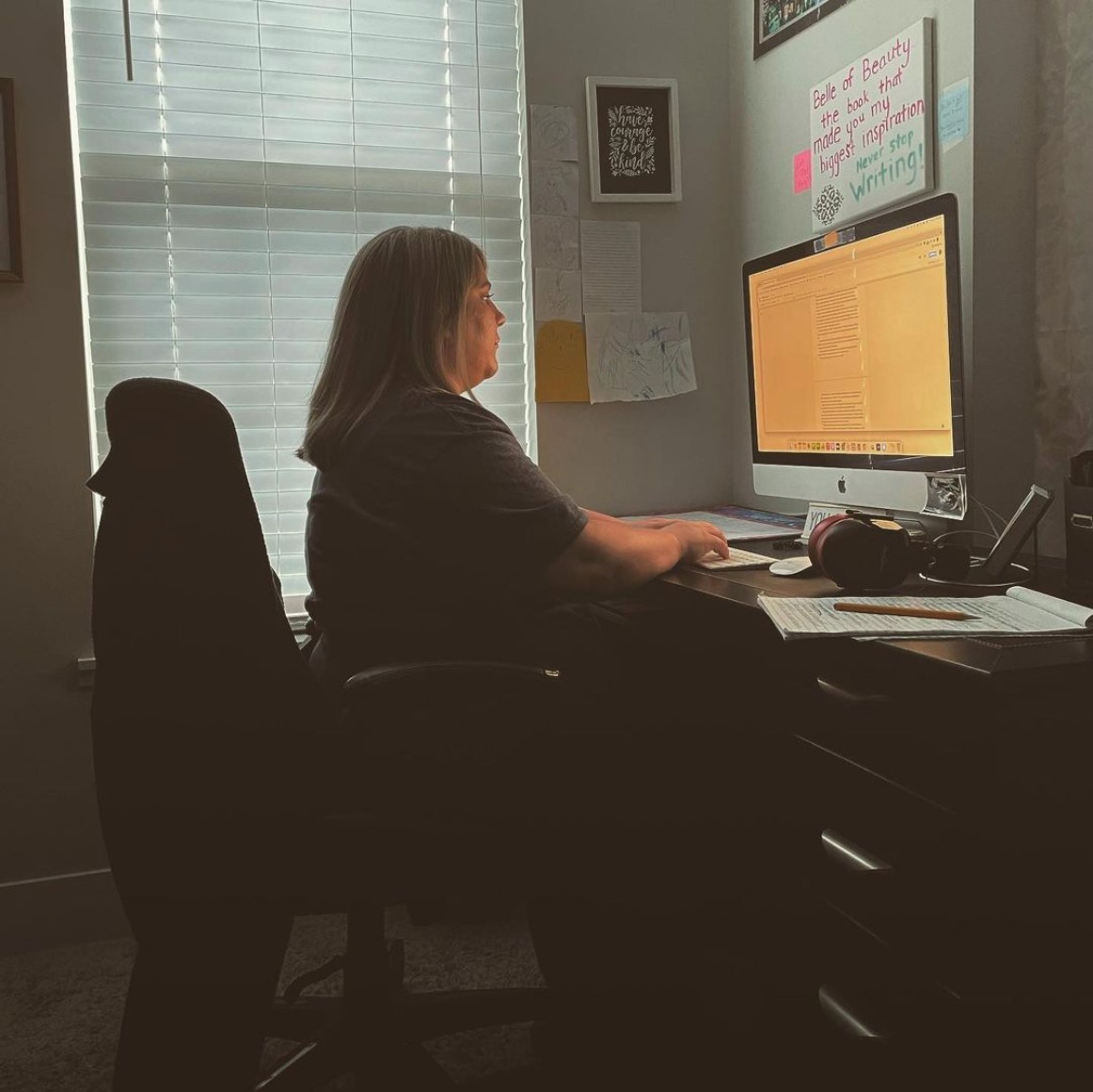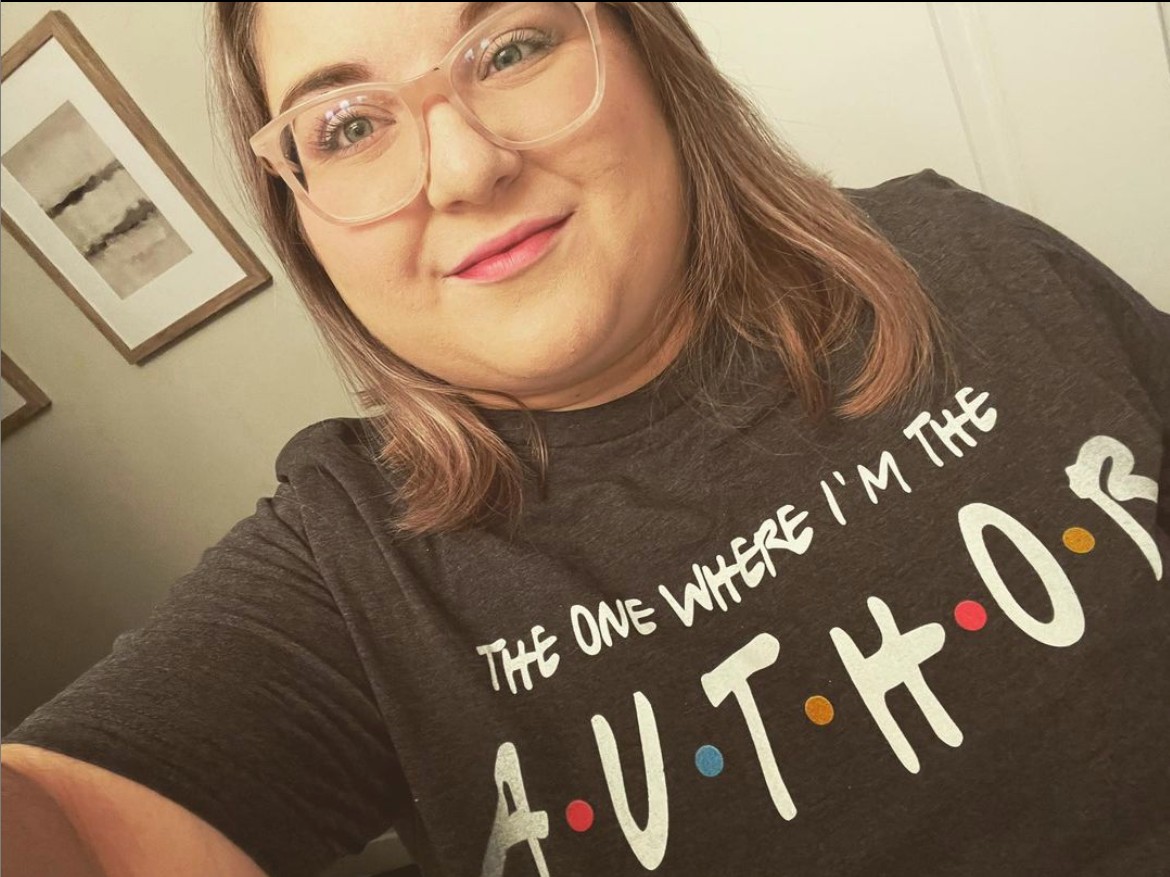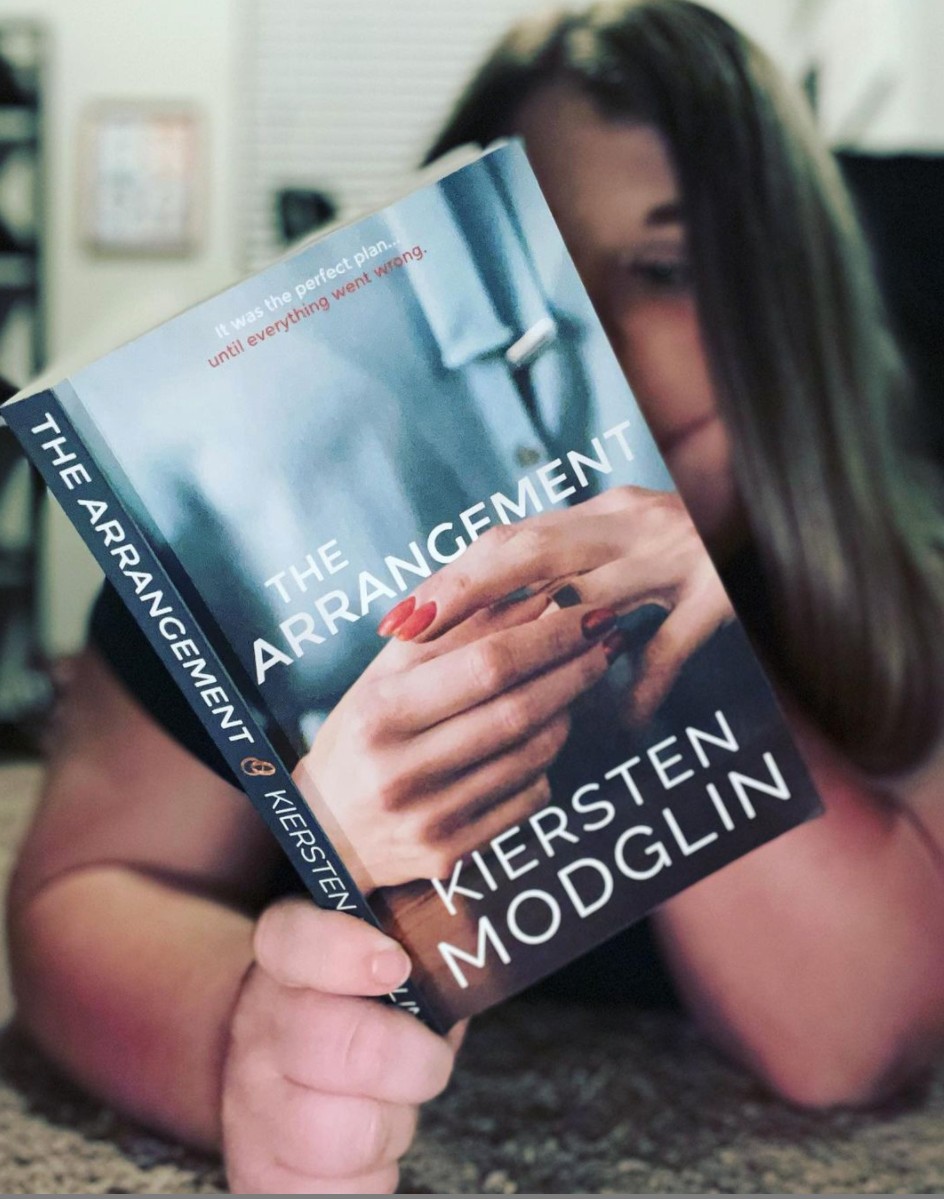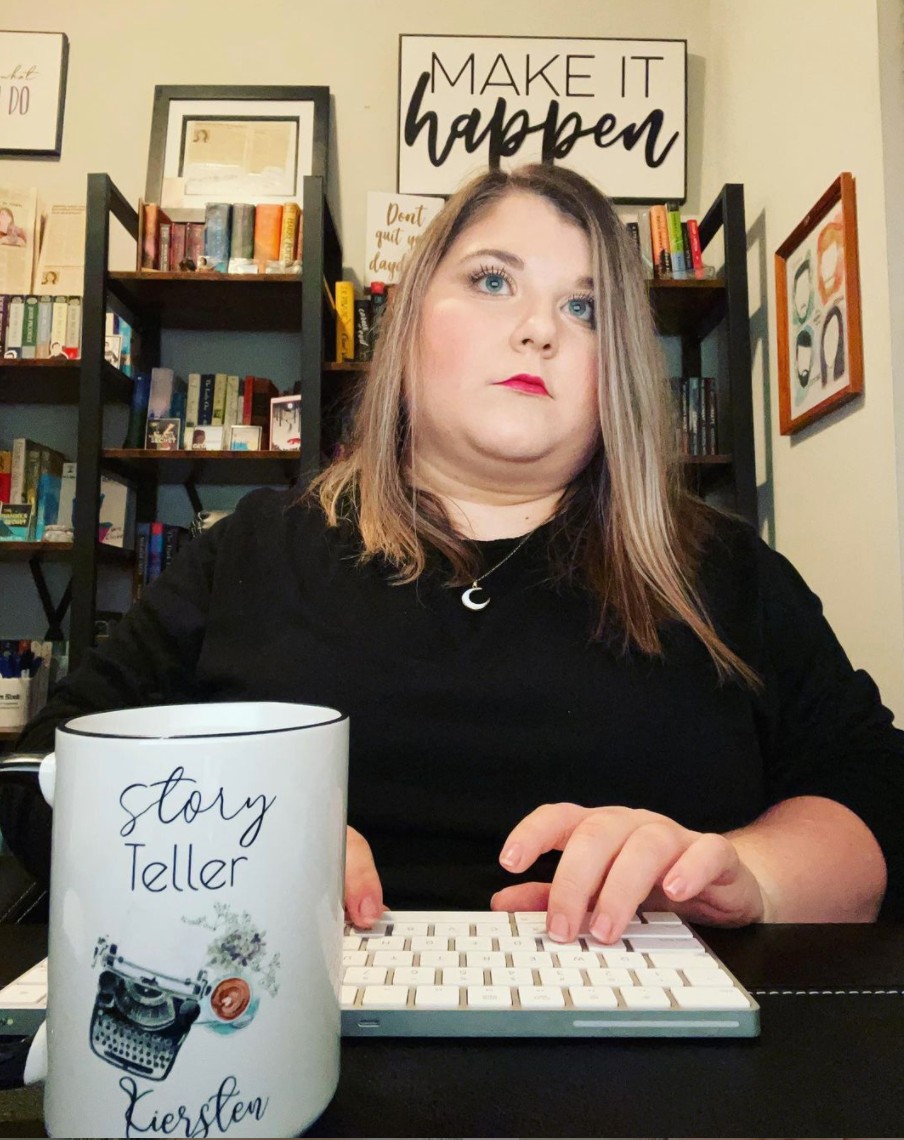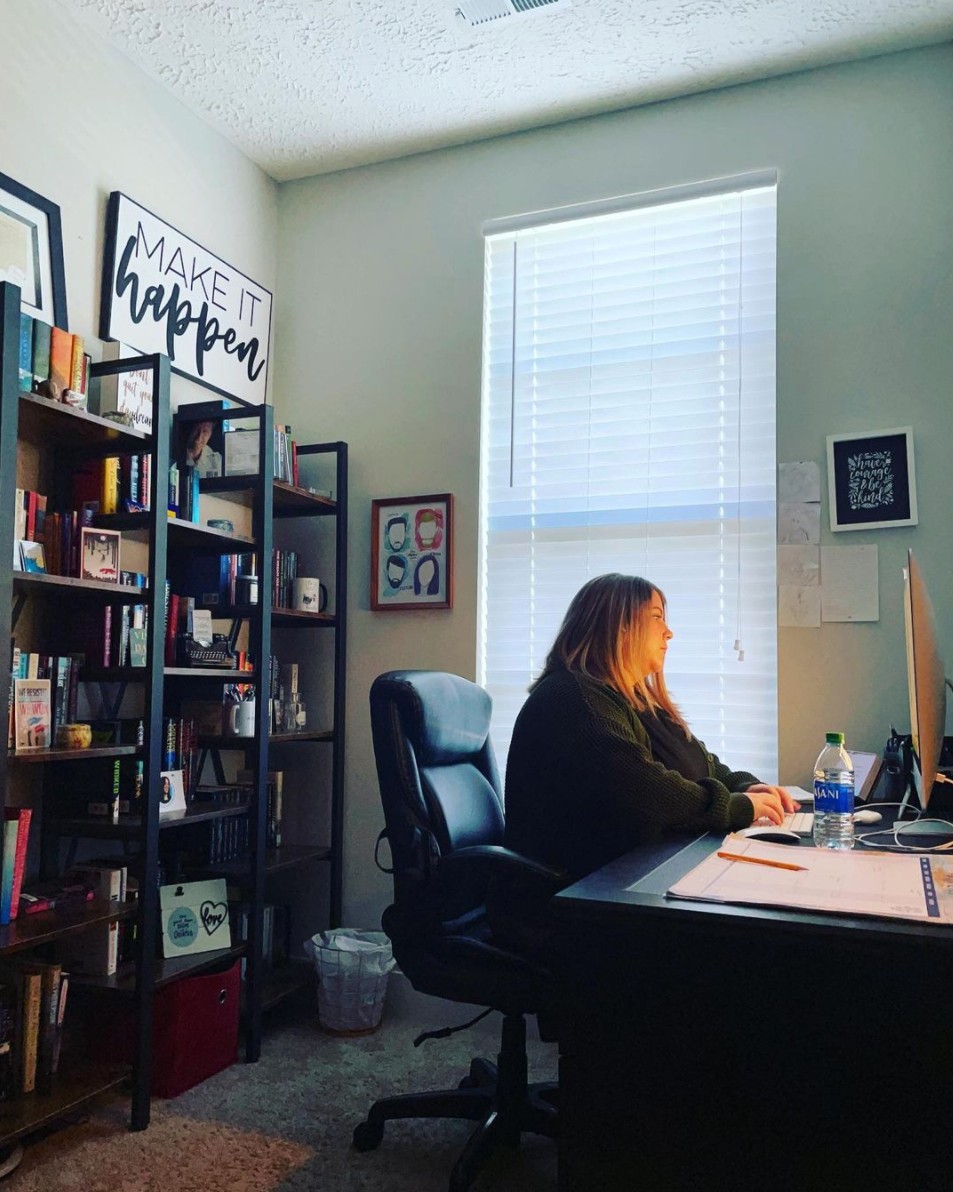 Suggest a Story:
 NashvilleVoyager is built on recommendations from the community; it's how we uncover hidden gems, so if you or someone you know deserves recognition please let us know 
here.