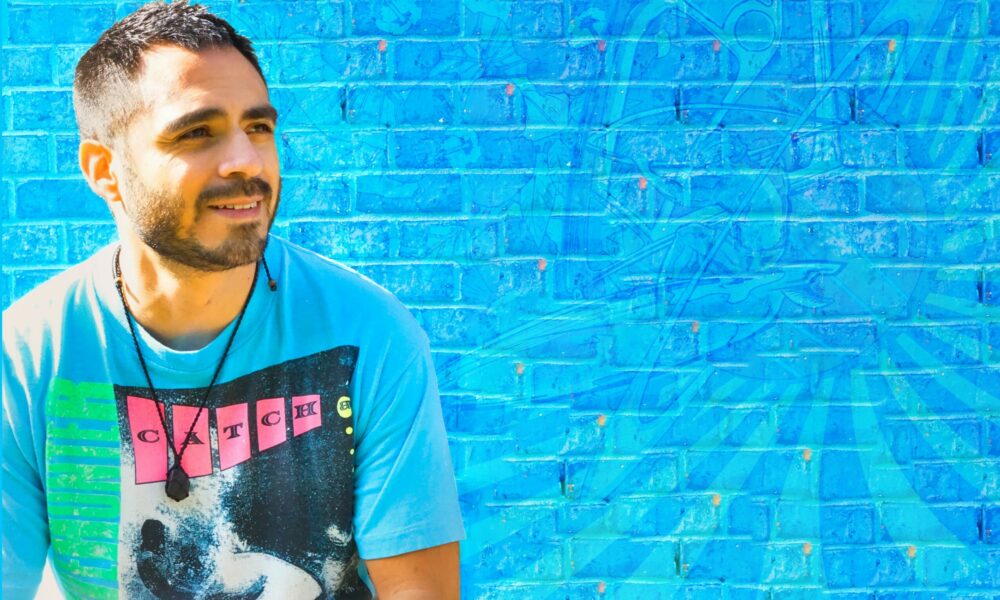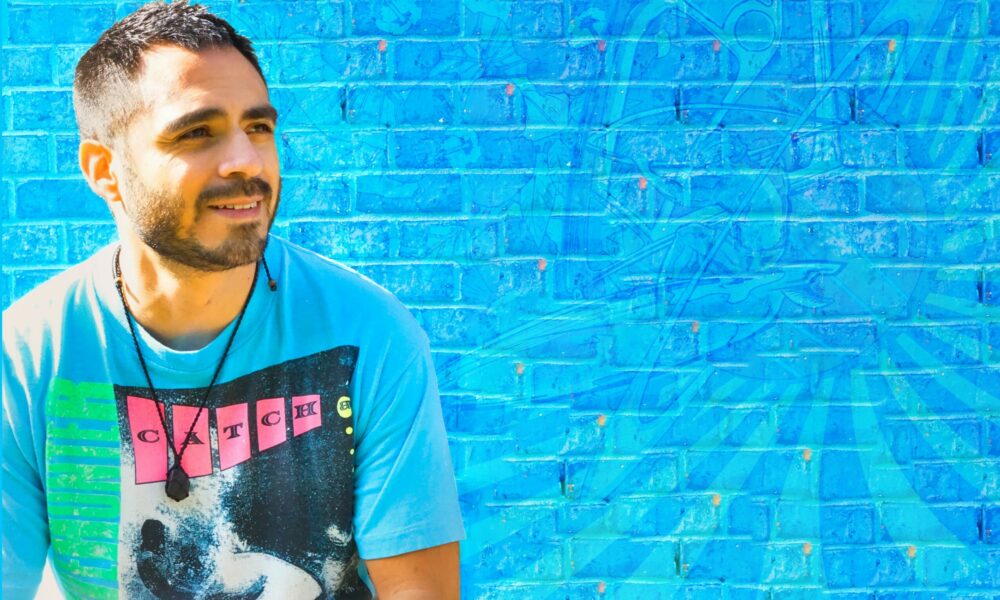 Today we'd like to introduce you to Pablo Marin. 
Hi Pablo, thanks for joining us today. We'd love for you to start by introducing yourself.
My name is Pablo Marin. I'm a graphic artist, designer, animator, and all-around artistic cosmonaut. But things…haven't always been…this interesting for me… 
I'm a graduate of Monmouth University, NJ. I like to say I took the Van Wilder approach to college, inching my way towards a diploma at just over the seven-year mark. While a professional creative today, I've been an artist my entire life, as many are. Winning an art contest at 5 years old, I realized I had a gift if I wanted it. I did, so I decided to nurture it. I fine-tuned my doodling skills in all of my notebooks, recreated my favorite Far Side comics for the school newspaper, and hustled South Park drawings on the playground for $5 each, hoping I or my contraband wouldn't get caught. By the time high school rolled around, I took all of the studio art courses I could get my hands on which eventually led to me obtaining my B.F.A in Graphic Design. I know, a real Cinderella Story if you ask me. And you guys technically are, so I'm just shootin' it straight. 
After university, I begrudgingly dove into the world of CORPORATE GRAPHIC DESIGN but was able to pick up some pretty cool skills along the way. One of the least crappy jobs I had was working as a graphic artist for an apparel fulfillment company. This would lead me down a road of wanting to get a few of my own designs printed on shirts to eventually the creation of the now global brand Dega Studios (when you ship your products worldwide you can say this). Today, I very happily daylight as a Production Artist for the apparel behemoth Threadless, where I help artists and other indie creators launch e-commerce storefronts through their own White Label Artist Shop. At night and on weekends, I continue to pursue my doodles, only now they take on the form of digital and traditional illustrations, fluorescent infused paintings, and psychedelic animations. Dega Studios is a lifestyle brand by default, but more importantly an outlet for my quench to create. And this, well this is by design. (*Side note, write a book and call it "This Is By Design –The Pablo Marin Legacy") 
We all face challenges, but looking back would you describe it as a relatively smooth road?
Nowadays, a visual artist is a drop in an ocean of endless creativity. It was real disheartening at times to feel like my artwork was falling onto blind eyes. But I've had some ride-or-die fans since jump, so I knew I must have been doing something alright. Thinking back, it's probably best I stayed under the radar while my work went through its awkward puberty stage. My portfolio today is the handsome older cousin with a Trans AM, no job, but gets ALLL THE LADIES to what it once was only five or so years ago. My biggest advice, just release your first rendition of whatever your project is, incomplete and glorious in all its flaws. Your future self will appreciate the foundational work you lay down today. 
Can you tell our readers more about what you do and what you think sets you apart from others?
A little backstory. I was born in the 80s, grew up in the 90s, and always dreamt of the 70s. 
It's often said you become the things you loved as a kid. And as a former kid myself I loved growing up on my bike, in the ocean, and under the sun. "Play" was synonymous with freedom. Freedom was embodied in the colors, the smells and the speed the great outside had to offer. I thought there was nothing cooler than neon bathing suits and Ninja Turtles. And at the end of the day, a vision of a sun-kissed utopian future laid me down to sleep. As time went on, our collective neons faded and eventually dystopia became the cool new trend to watch. As an artist, I aim to reclaim a vision of a future that may never be. A future full of color, strength, beauty, and speed. My work blurs the lines of the retro and the futuristic; two seemingly opposing directions meeting in an ambiguous time, for an ambiguous purpose. 
It's not hard to see that I'm heavily inspired by fantasy and retro-futurism of yesteryear. While many of my peers in the retro graphics community identify with and are happy to be branded as Synthwave artists, I tend to lean a bit more tropical & optimistic and less outrun sunset which always felt ominous to me. Groundbreaking video games like Cyberpunk 2077 and movies like Blade Runner depicts a bleak future. While there's nothing wrong with exploring these themes artistically, I sometimes fear we are setting our own trap for what we expect of our own future, essentially writing our own manifest tragedy. Bright, optimistic artwork will always be my mark. It's just, so, dang, BEAUTIFUL! 
I'm specifically influenced by what the colors, aquatic lifestyle, and bitchin' aesthetics of the 1970s, 80s & 90s had to teach us. The majority of my work uses the neon color palette, as made popular by the aforementioned "Neon Years". I do this by design and for very important reason. Aesthetically, neons are the most highly saturated colors available to us on the visible light spectrum (that we can paint with anyway). I believe they speak to us the way primary colors speak to a child. They first captivate us then fascinate us. These colors are so maxed out, that a single nudge would blast them into hyper color. And this is precisely what happens when blacklight is shown onto them. Adding UVA light to true neon will illuminate it with what can only be described, if seen in person, as technology from another dimension. The canvas is clearly not plugged into the wall, yet the luminescence is indisputable as if lit by some mysterious primordial force. Using fluorescent paints in my fine artworks allows for them to live on seemingly two different visual wavelengths, two different visible dimensions; living neither fully in white light nor blacklight –ambiguous –equanimous –eternal. 
Neons are more than just RAD. They're way tubular too. But symbolically, they speak to the torch we ran with as kids, before the neons faded. A torch that actually never has to die with age or with trends. Because if a beige and gray world are where we're headed, who wouldn't wanna be RAD? 
Any advice for finding a mentor or networking in general?
If the opportunity strikes, be shameless when handing out business cards. People are honestly intimidated when they see kick-ass alpha behavior like this. But it only works if you hand them the card correctly. Don't hand it half way then flip it, look at it awkwardly then turn it then give it to them because the logo is now correctly front and center. Have that sh*t planned beforehand like a god-dang professional! This is a metaphor obviously to always just make a good first impression when representing yourself as a business. 
Contact Info: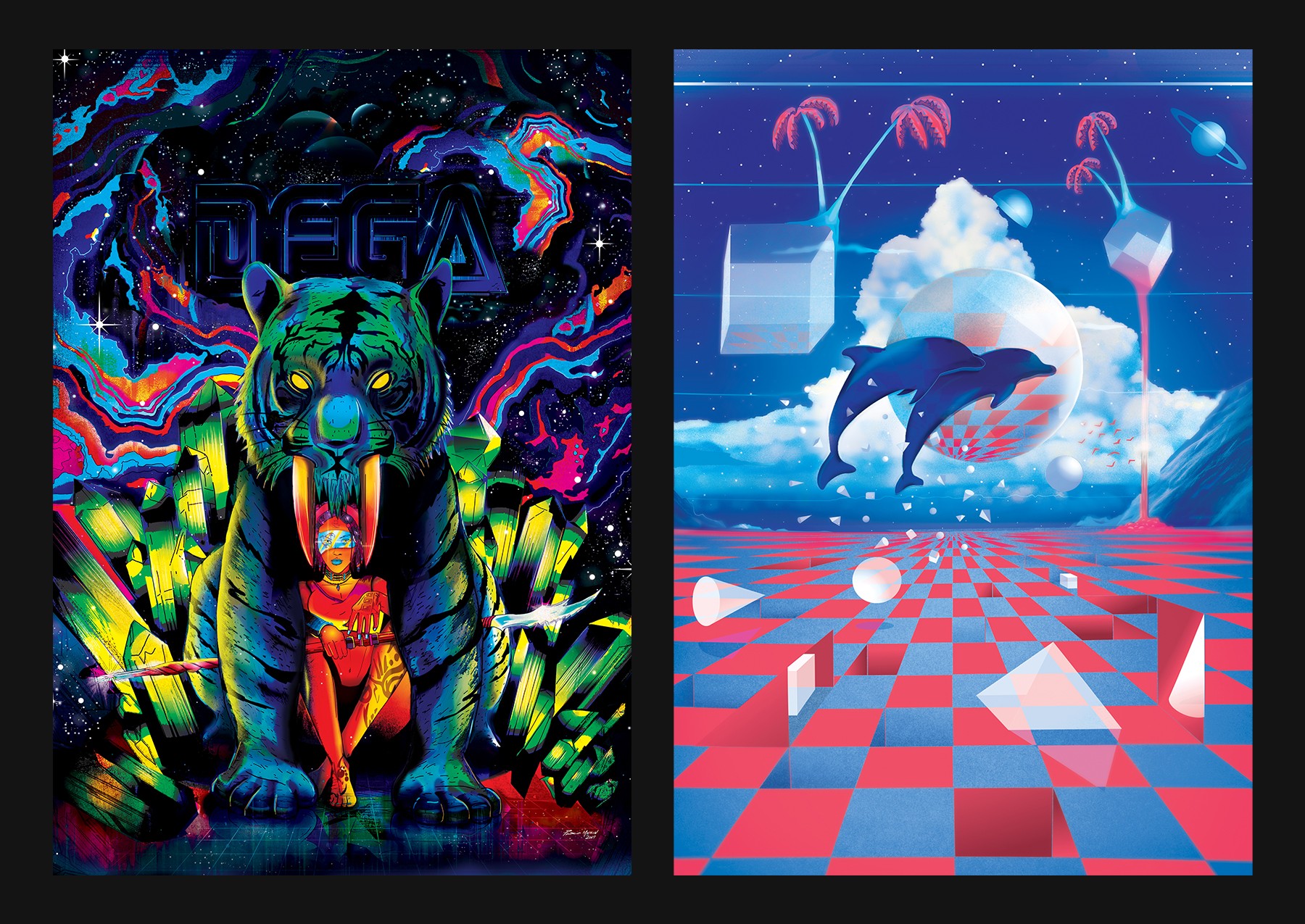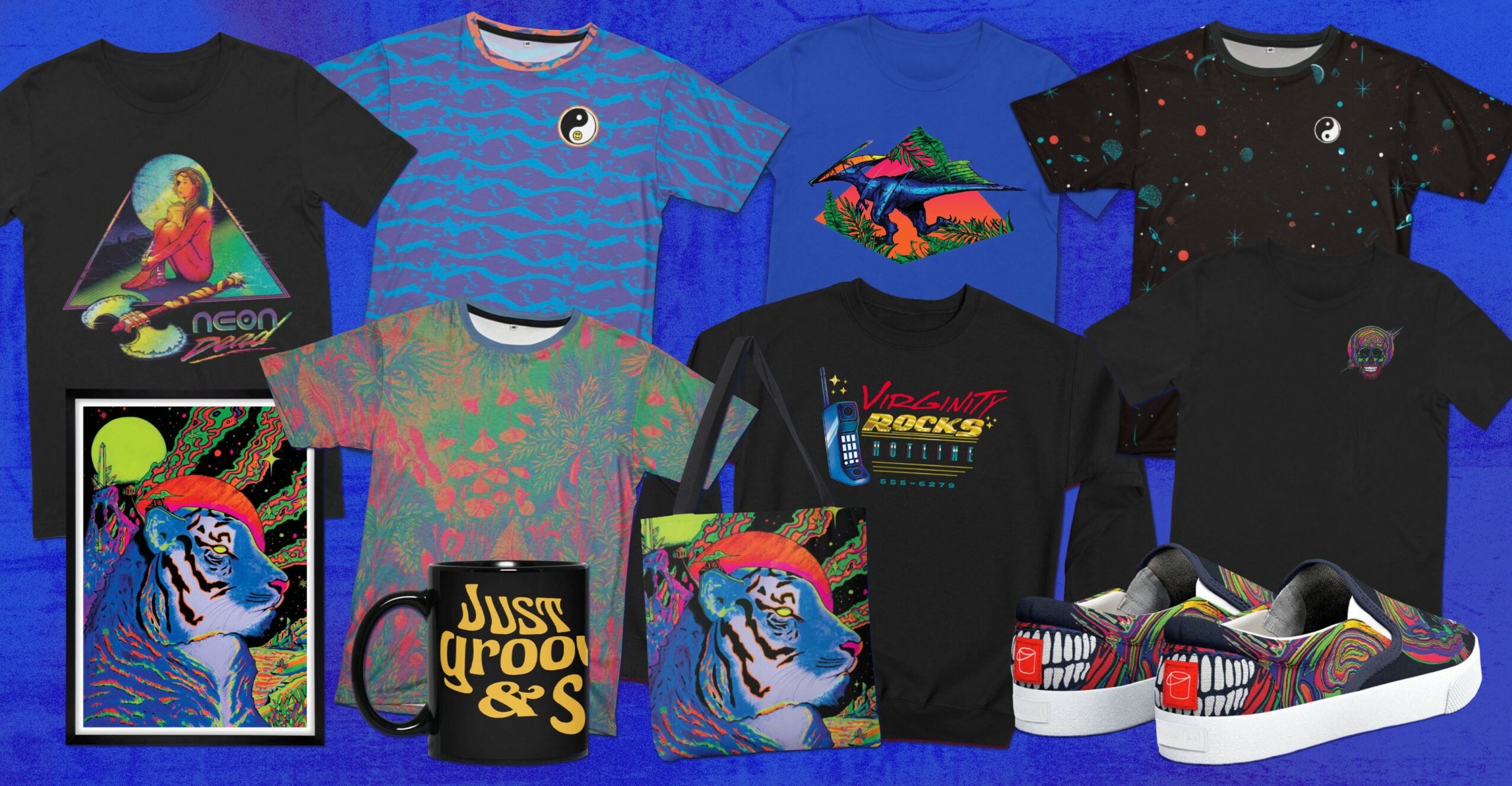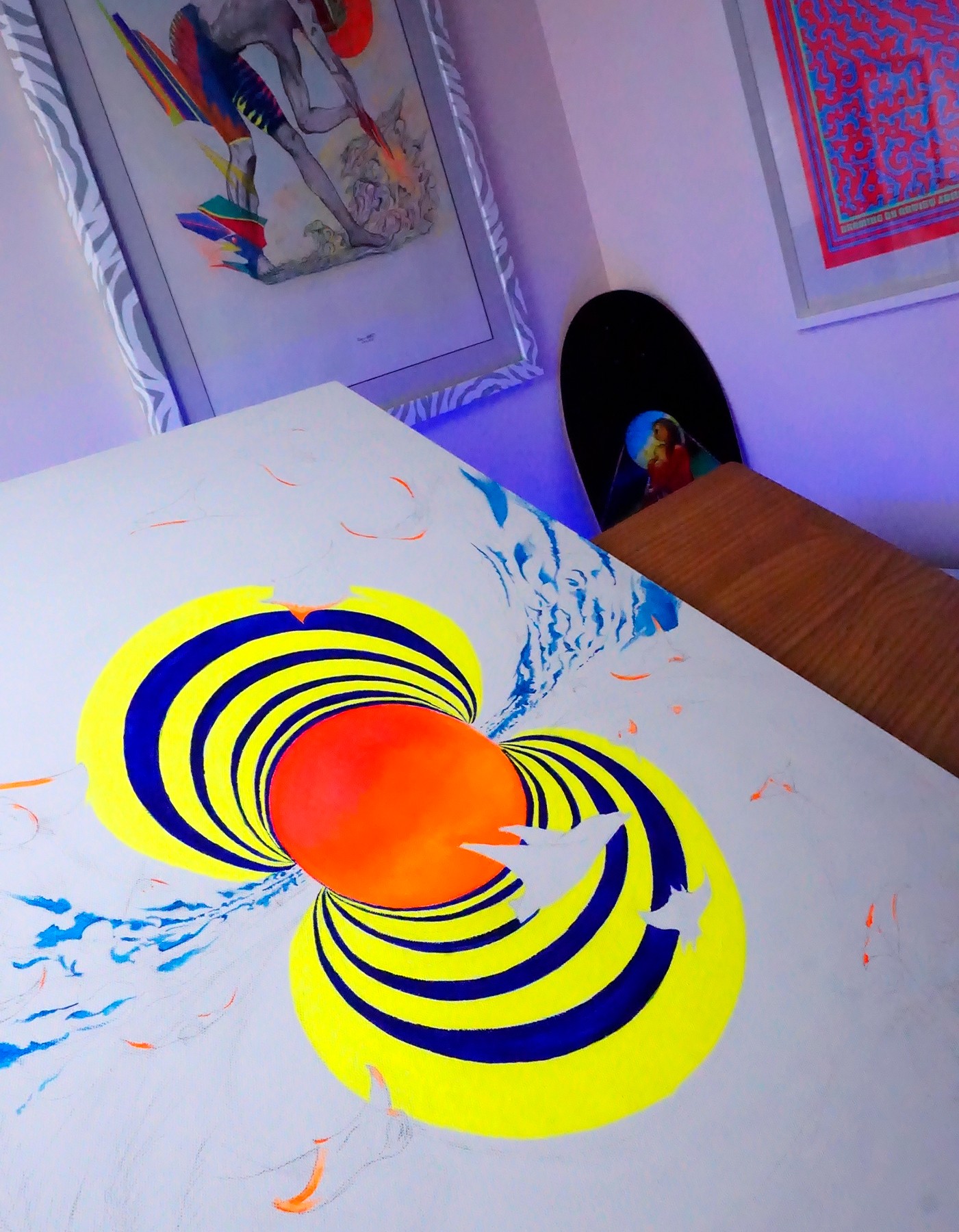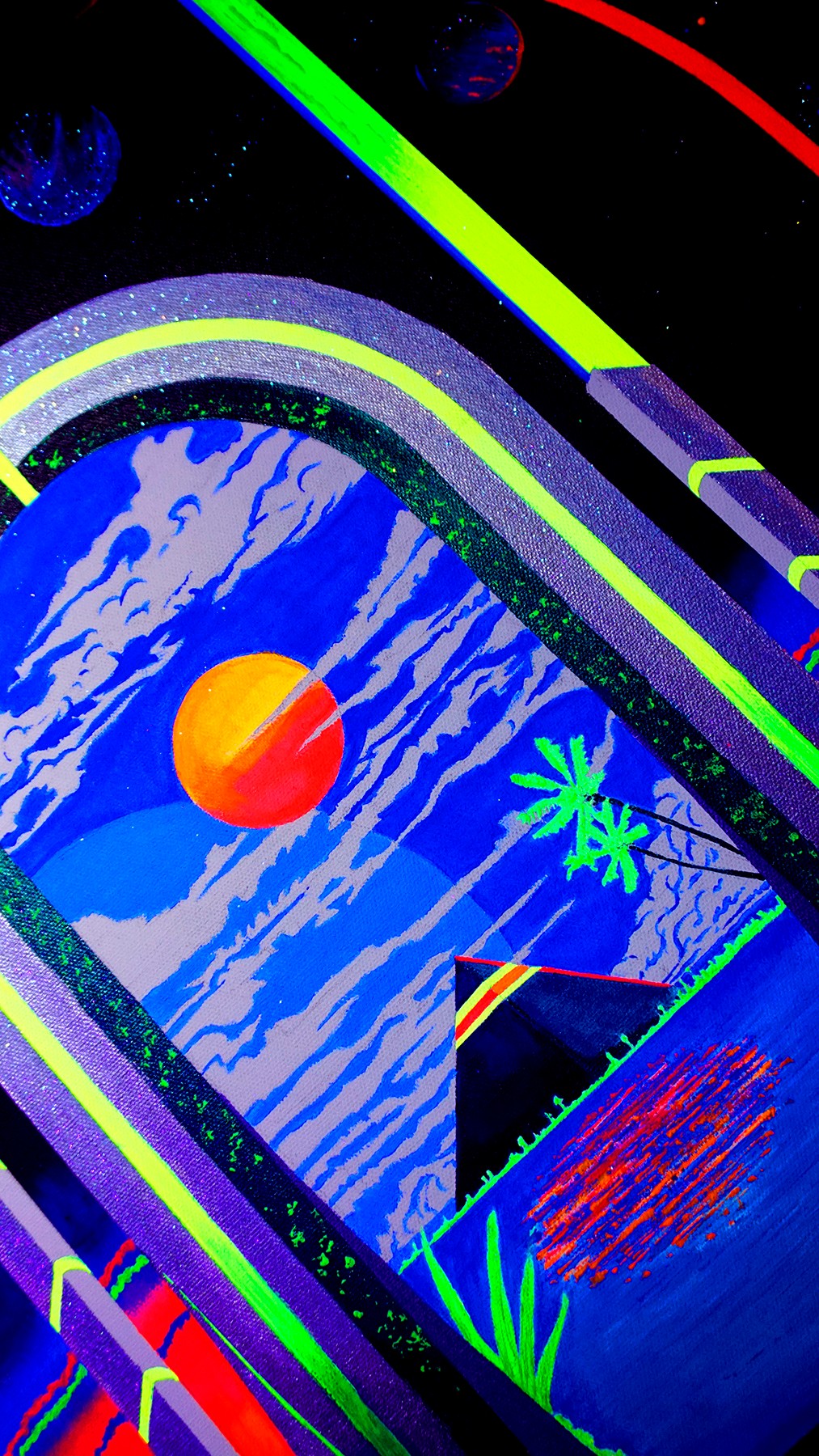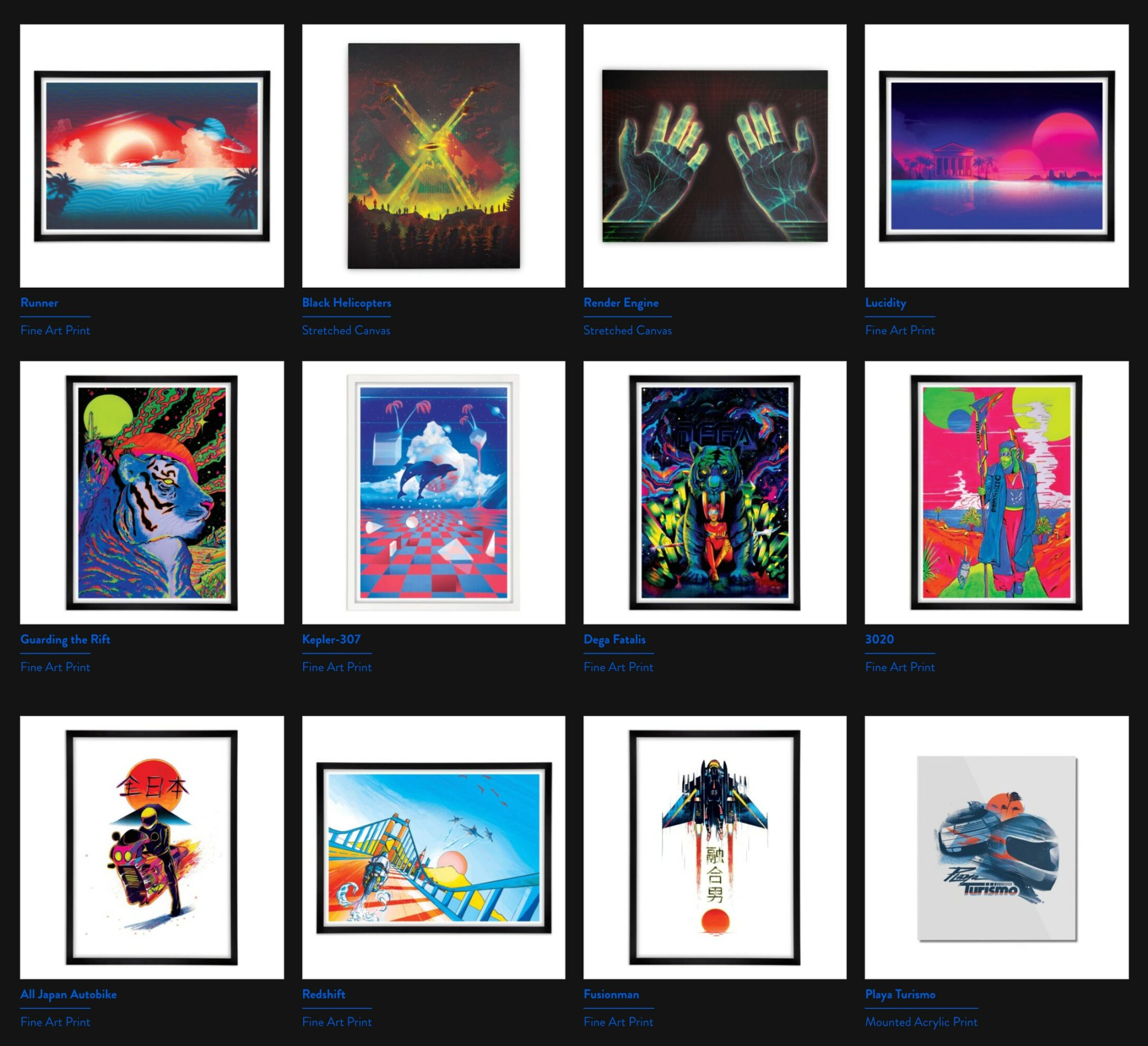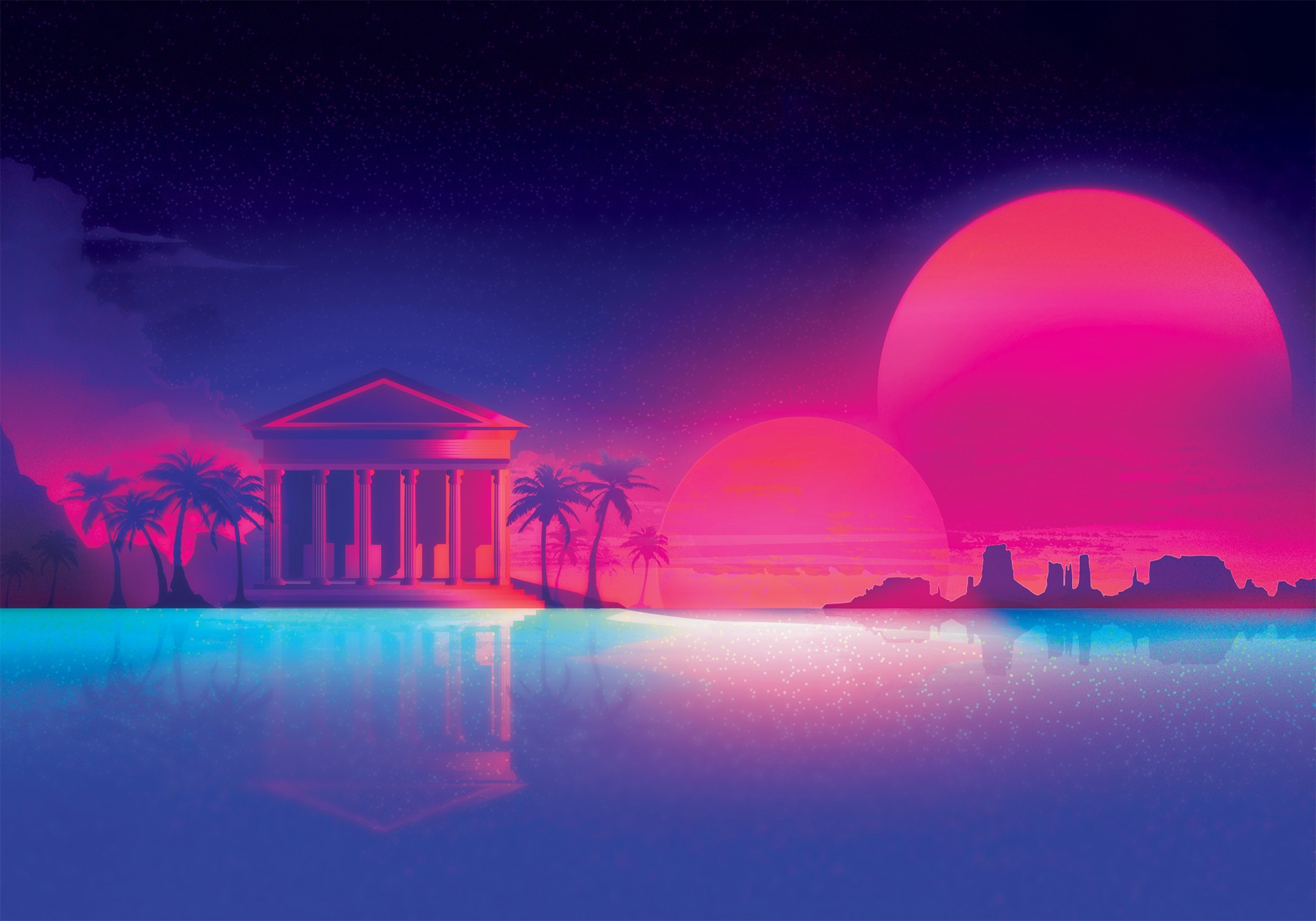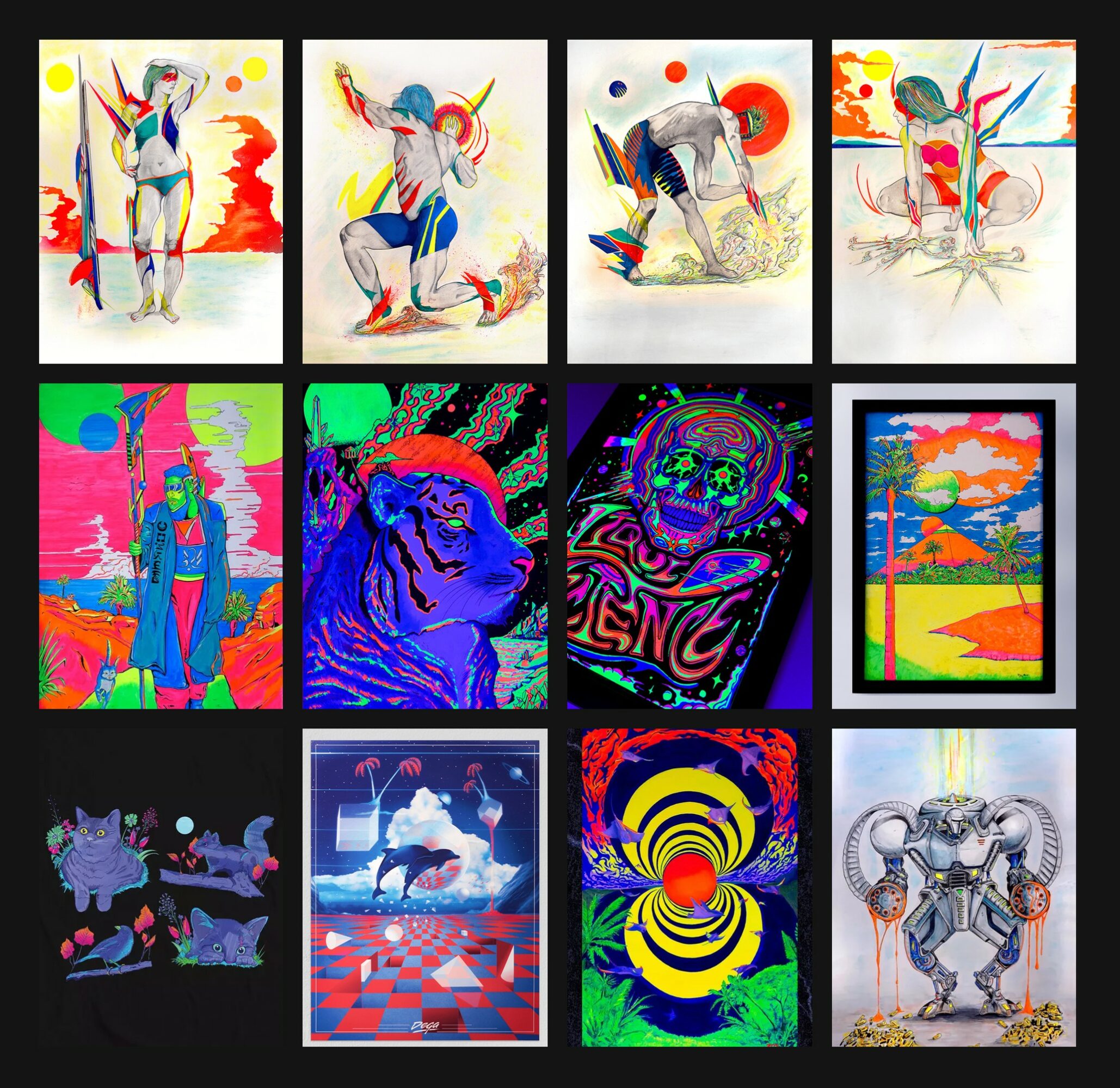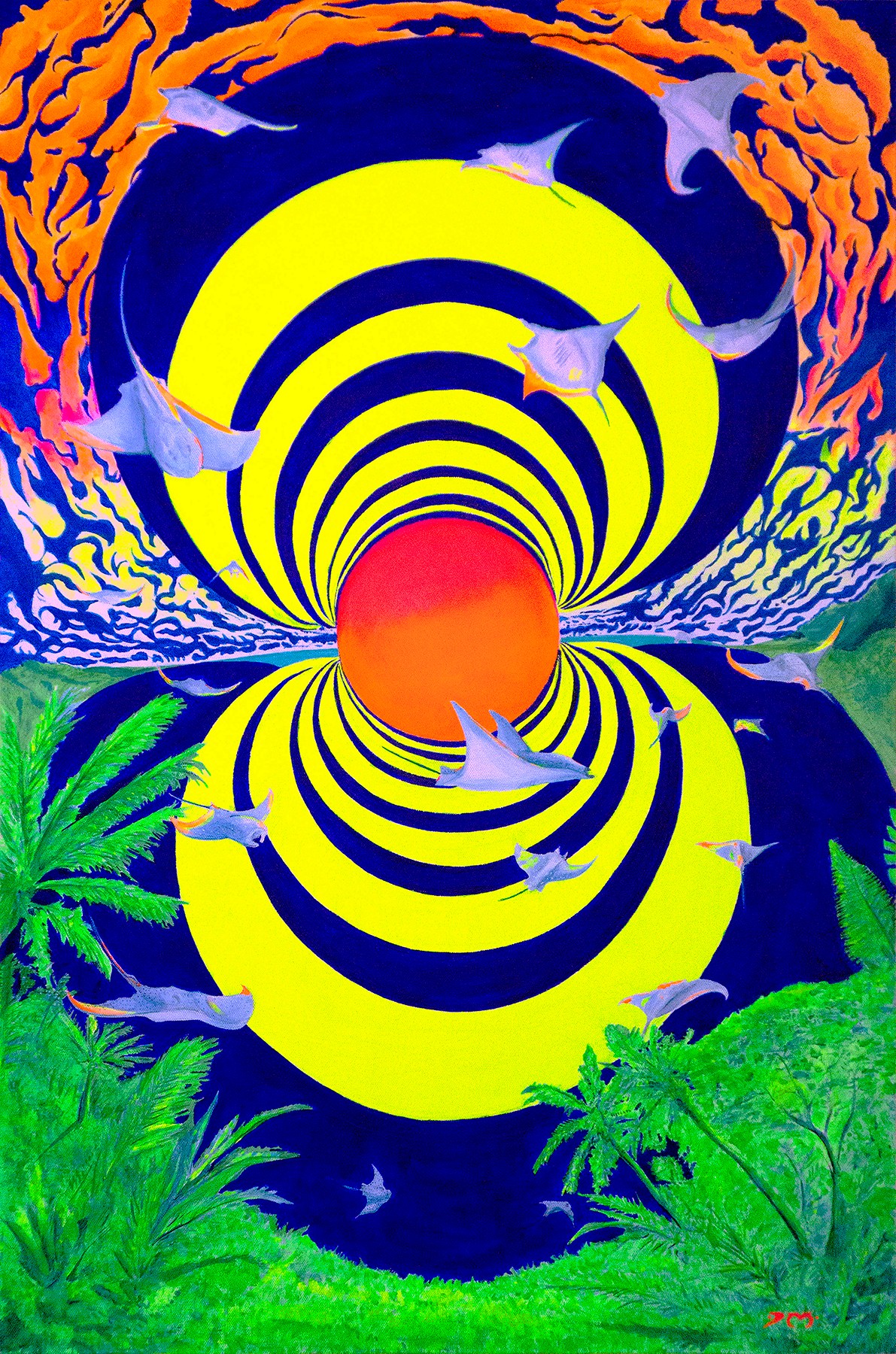 Suggest a Story:
 NashvilleVoyager is built on recommendations from the community; it's how we uncover hidden gems, so if you or someone you know deserves recognition please let us know 
here.