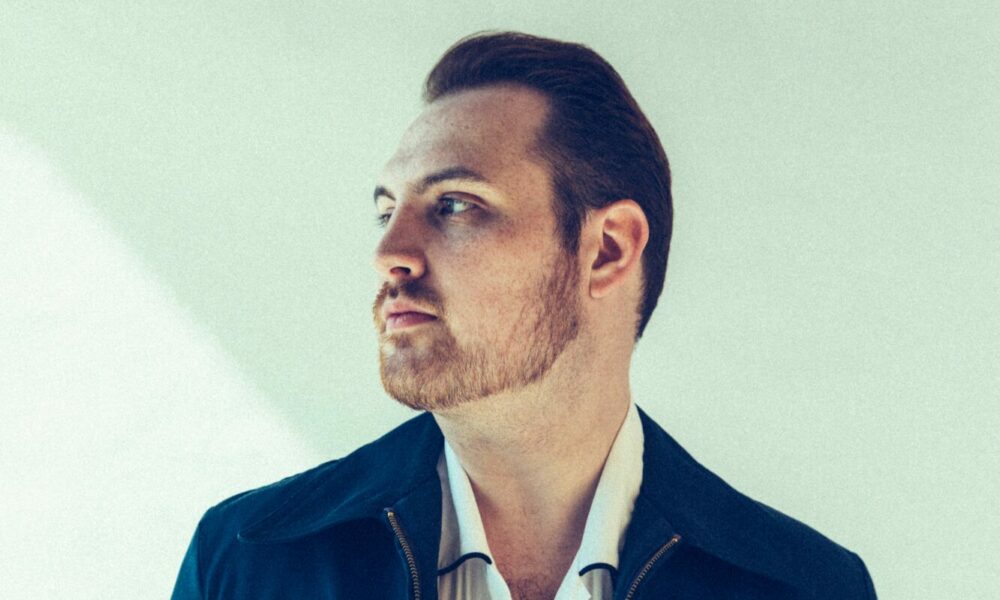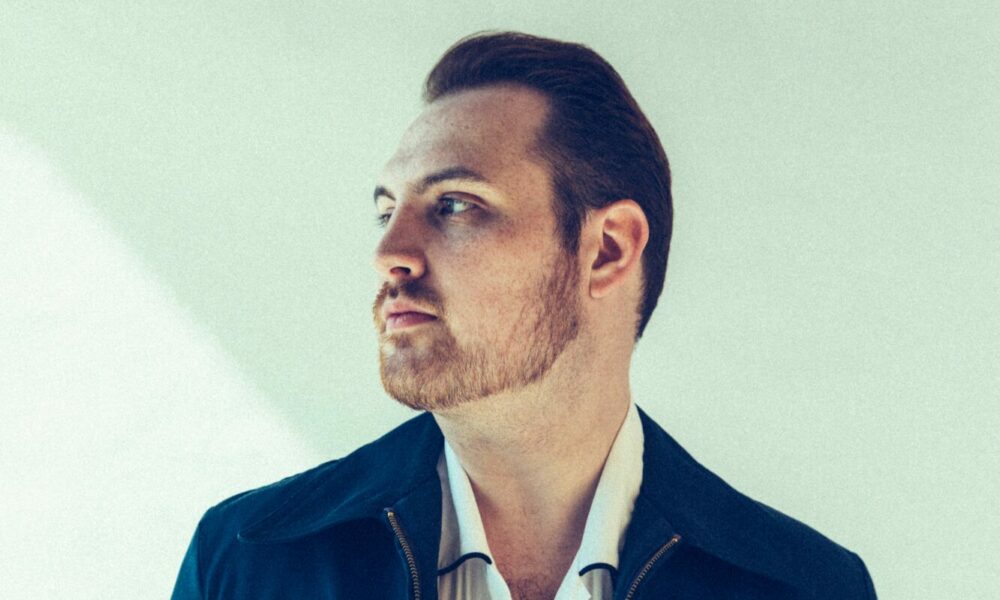 Today we'd like to introduce you to Sean Caramore.
Alright, so thank you so much for sharing your story and insight with our readers. To kick things off, can you tell us a bit about how you got started?
Of course, and thank you for having me!
Well, growing up, I was always surrounded by some form of entertainment. Some families are all about sports or all movies or music. I'm grateful to come from a family that I would say is pretty well versed in all the above. So, really I feel pretty cultured in the entertainment world as a whole. We were a huge Blockbuster crew, and definitely a Disney family through and through.
My love for those musicals and my love for entertaining, in general, would lead me to explore musical theatre at a young age. I went on to perform in many school plays and community theatre productions on Long Island up to and throughout my high school years. I have a strong love for the theatre and for acting, but there was something special about my connection to the music that really drew me in.
I feel like I was exposed to a lot of different kinds of music very early on, and because of that I truly have a multi-genre influence and am inspired by everything from the show tunes I grew up performing to some of the greatest entertainers of all time: Michael Jackson and Celine Dion to name a couple.
It was one particular genre, however, that for as long as I can remember hearing my parents playing it around the house made my heart skip an extra beat, and that was country music. Being from New York, I discovered quickly that I was built differently than the rest of my hometown.
I would rush home every day to slip on Dad's cowboy boots and strut through the house listening to some good ole country music. With a hair brush or a remote as my mic and the stuffed animals as my audience, I realize this wasn't a particularly popular after-school activity in the North. As I like to put it, "Country isn't only born in the South."
There's just something about the relatability of honest, heartfelt lyrics that captured me so young. I've always felt it deep within me, a true passion and love for country music and its storytelling. This obsession would spark the dream that would only grow the older I got and the more I found my voice.
So, to be honest, moving to Nashville was sorta always in the back of my head and something that I knew I kinda wanted to do, I don't think that is true for a single other people I knew growing up, not one. But, no other genre of music has a whole city and town devoted to it, where all the artists work together and live in harmony. It felt like a Country Music Land far far away… and so with my movie mindset, it quite literally became my Emerald City.
So, after graduating high school, I packed up my Chevy and made the move. Without ever having visited once prior, I trusted my gut and started my life in the place I always felt meant to me. I attended my dream school, Belmont University where I studied Music Business.
While at Belmont, and being surrounded by so many gifted and talented people I began to nurture the artist I wanted to be. I began writing my own songs for the first time in my life, something I do so regularly now. I always had a way with words but I never knew necessarily how to turn that into notes and melodies. It was so fun to learn and to grow and to start building that creative muscle.
In 2019, I graduated eager to introduce my own innovative sound to the scene with my debut EP "Press Play," which was featured on Spotify's New Music Nashville editorial playlist. In the fall of 2021, I released four consecutive singles in preparation for Part I of my debut album titled, Old Soul, which I just released on April the 15th.
That same evening, I took the stage to live for the first time in Nashville showcasing my music and artistry in the Grand Ballroom of the Standard Downtown. It was quite the event as I celebrated my 25th birthday and all the work and love that went into making this project a reality over the past couple of years, all while being completely independent. I felt very accomplished and I am extremely moved by the response.
Currently, I am in the next steps of what's to come. I am super excited to be getting back to writing for the rest of this project and will soon start recording the remaining tracks on the album for the complete project to be released, hopefully, next year!
Can you talk to us a bit about the challenges and lessons you've learned along the way? Looking back would you say it's been easy or smooth in retrospect?
I don't think there is such thing as a "smooth road" for anyone, and if anything, whatever bumps one experiences along their journey are character-building opportunities. It's all about perspective, really.
I have had my fair share of challenges along the way, for sure. I was faced with the reality of death at a young age, having lost multiple family members over the years, people who were extremely close to me including my Grandpa and my Aunt.
My parent's divorce would force me to grow up a bit quicker than perhaps I preferred and the obstacles that followed that major shift was certainly not easy for anyone involved. These things are simply a part of my story and have made me the strong person, and ultimately the artist I am today. We go through things in life for a reason, and if my reason is to use my pain to inspire others with my music, then let that be.
From a music standpoint, it is a crazy rollercoaster ride! Being an independent artist has its pros and cons, the pros are that you are in full creative control of everything you do, and the con is that you are doing it all yourself. I am so grateful for the people I have around me that allow me to get the job done. It truly does take a village and I feel so happy to have the writers, the band, and the core individuals I have around me who help make it happen.
It is hard though, I have to wear all the hats in my career currently and man is it a lot of work. I am learning so much and growing a ton by putting in the work but I cannot wait to get to the point where I can grow my team and focus most on being the artist.
No matter where I go, I will always be as involved in every aspect of my career as possible. It's my baby, and I am protective of that.
Thanks for sharing that. So, maybe next you can tell us a bit more about your work?
Yeah, so I definitely belong to the small niche of country artists who are doing something a little different than the most mainstream aspects of the industry. In what is a very male-dominated genre, I am not the typical "Bro-Country" artist.
Absolutely nothing against those who are…we all need a good beer-loving song, especially when the occasion calls for one, I just find myself naturally writing material with a bit more meaning.
I have no problem being vulnerable in my music and in my voice. To me, the best parts of country music are the songs that make you feel like it was written for you.
The ones that bring you somewhere with their words and the story they tell. My lifelong dreamscape of super-stardom was primarily inspired by the female powerhouses of the country. Industry icons such as Dolly, Reba, and Carrie showed me that my heart would never sing for anything quite as it did for country music.
I would best describe my style as the purity of traditional country with the more enticing parts of the genre's modern productions. For me, it's all about creating a sound that is centered around the truth and heart of real life. In short, I'm a "Tuesday night at the Opry" kinda country.
This album, Old Soul, is representative of my "old soul" nature, my empathy, and my spirituality… it is also reminiscent of the older style of storytelling that I love so much. There is a tradition that radiates through every generation of country artists, it's more than singing songs and telling stories, it's continuing a legacy.
Do you have any advice for those just starting out?
The biggest advice I could give to anyone doing anything, especially in this field, is to believe in yourself first and foremost. You will never convince anyone that you have what it takes until you truly feel that for yourself.
Trust your gut. I am extremely grateful to have been given such a clear path and goal for what I want. But, I choose every day, even on the hard days to still trust that instinct and work to make that happen.
Lastly, stop freakin' comparing yourself to others. I try to remind myself of this bad habit constantly. It is difficult in a social media ruling world to not care so deeply about what others are doing or how successful they are and compare that to your own life.
As amazing and supportive of a community Nashville can be, it is also easy to get discouraged when you see someone else doing what you wish you were. One of the most impacting quotes I ever heard someone say is that "We all want our friends to make it, just not before we do". I make a conscious effort to not view my goal and my dreams as competition with friends or peers that also want it.
There is room for all of us in this town and I want us all to get there.
For so long I would feel like my dream was running out of time because other artists before me had "made it" by that age, or by that point in their life. What I now understand is that we are all on our own paths and not one single musician or entertainer has gotten to where they are the same way as someone else.
There isn't a set way. So it takes a ton of courage, hard work, and determination.
Contact Info: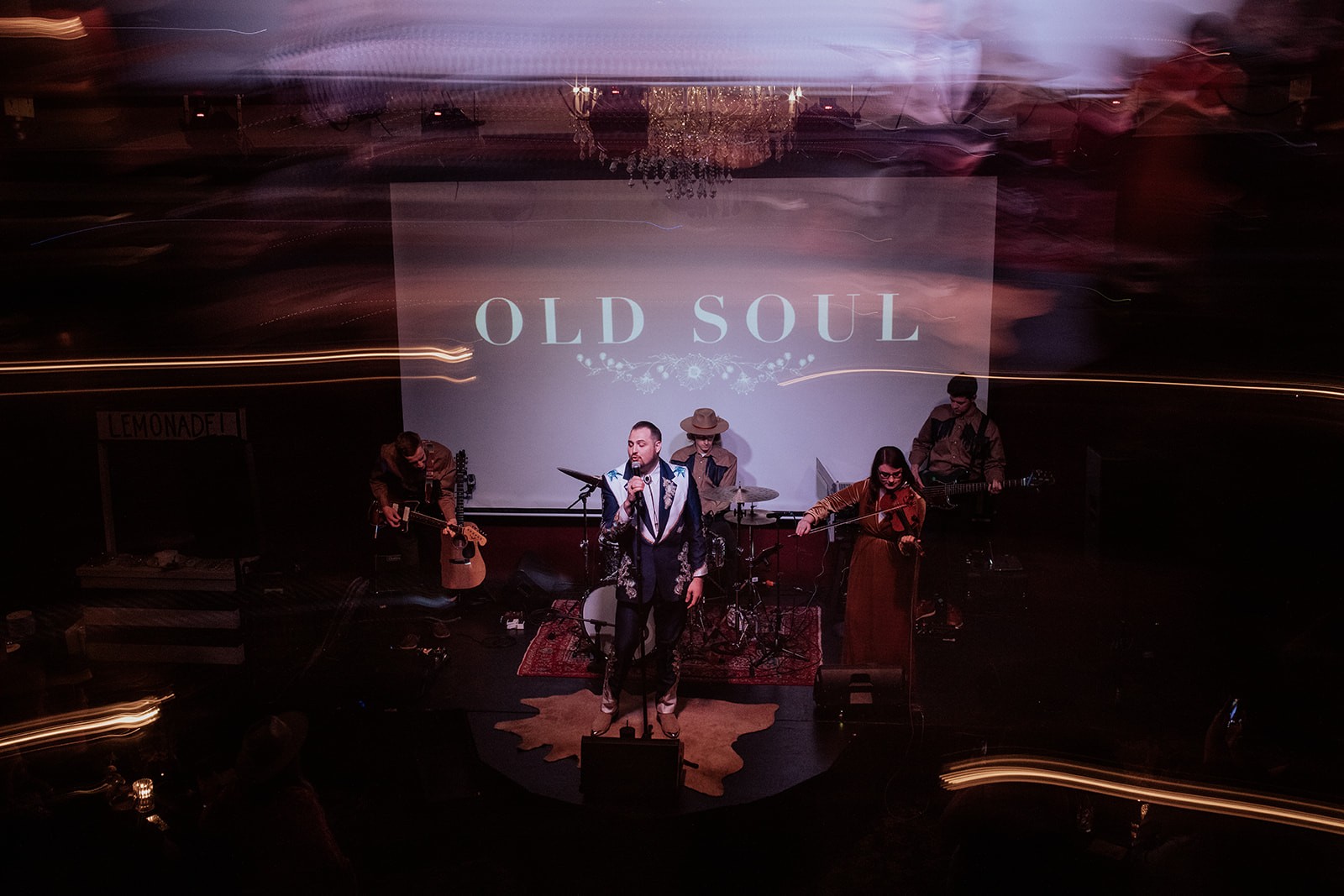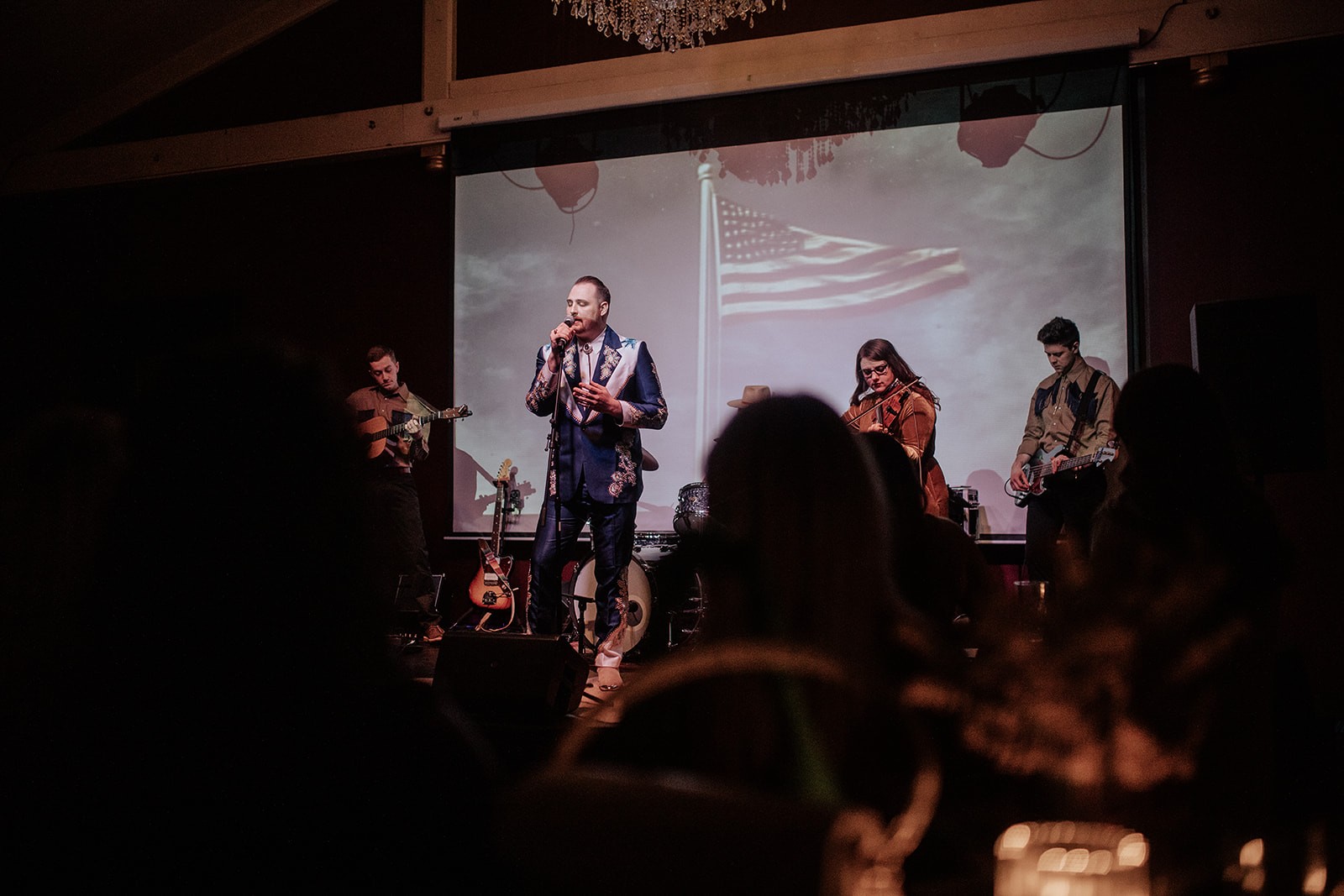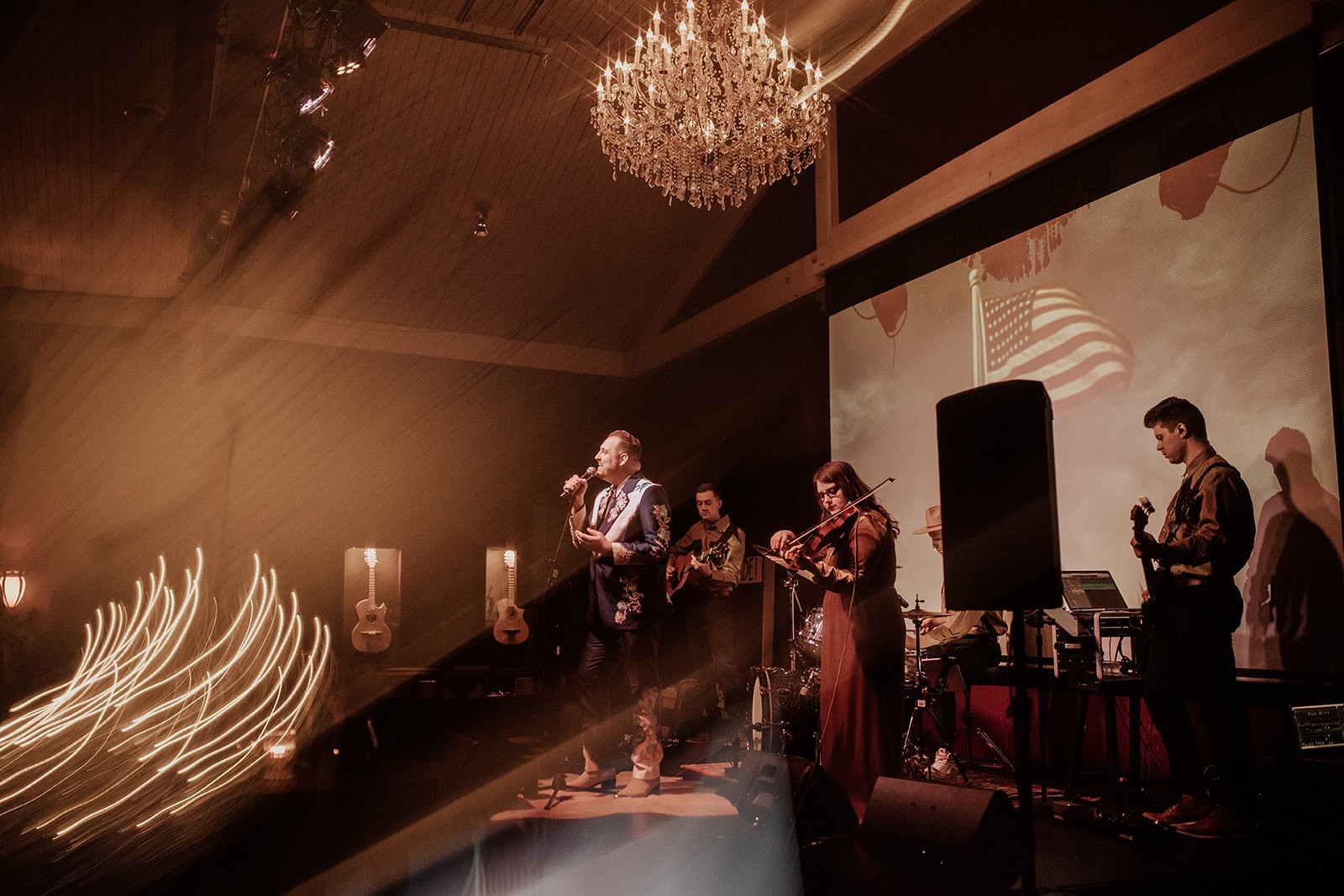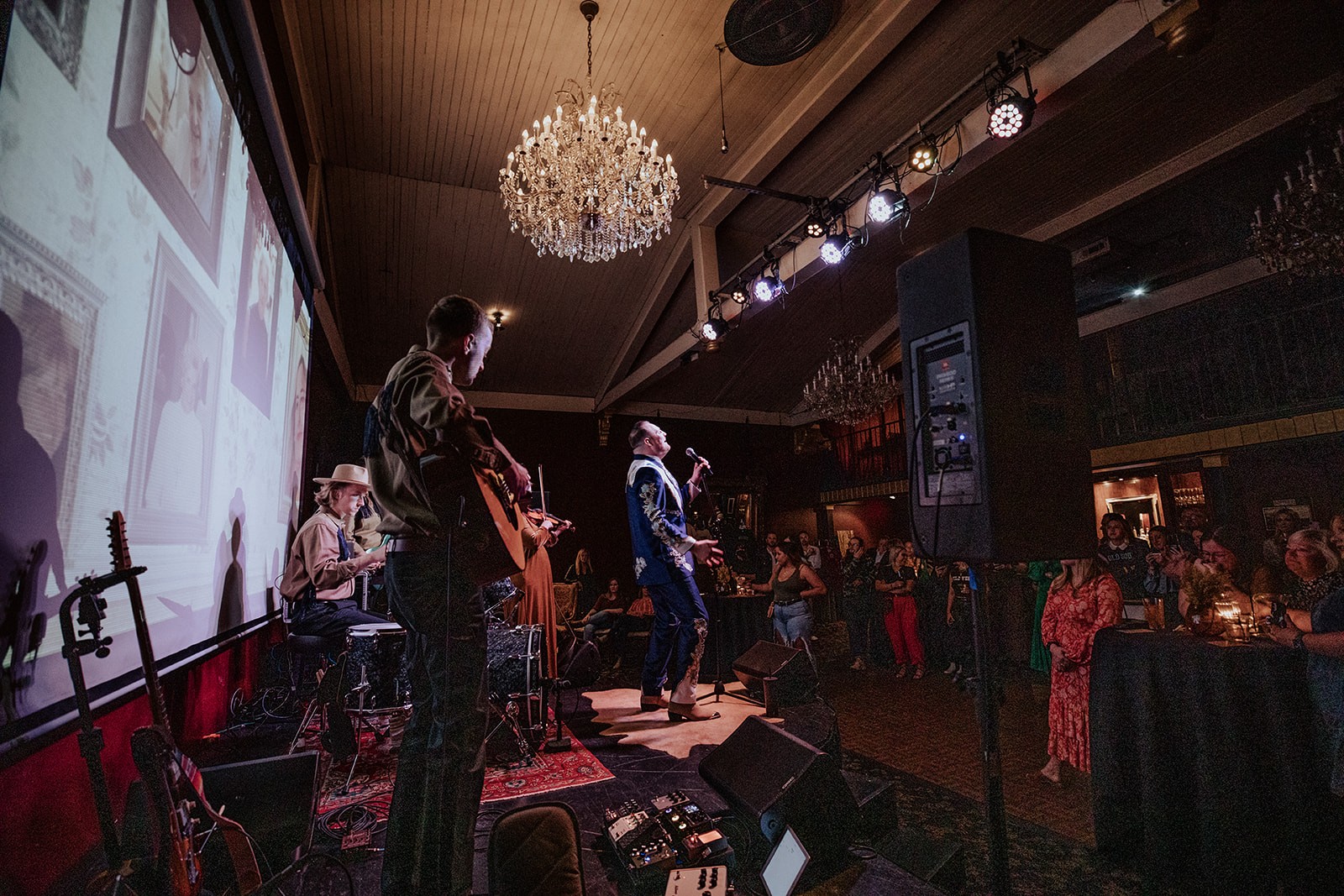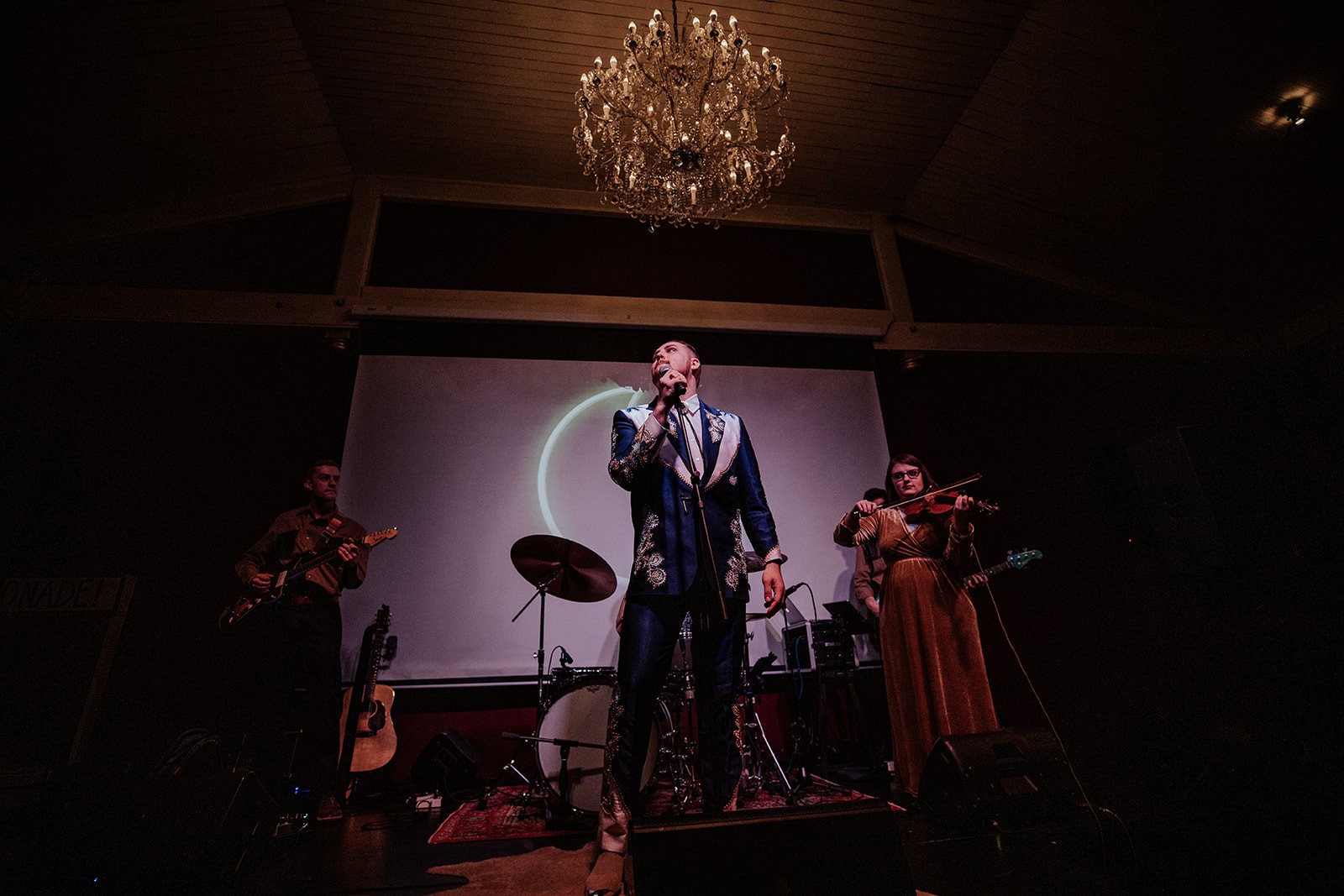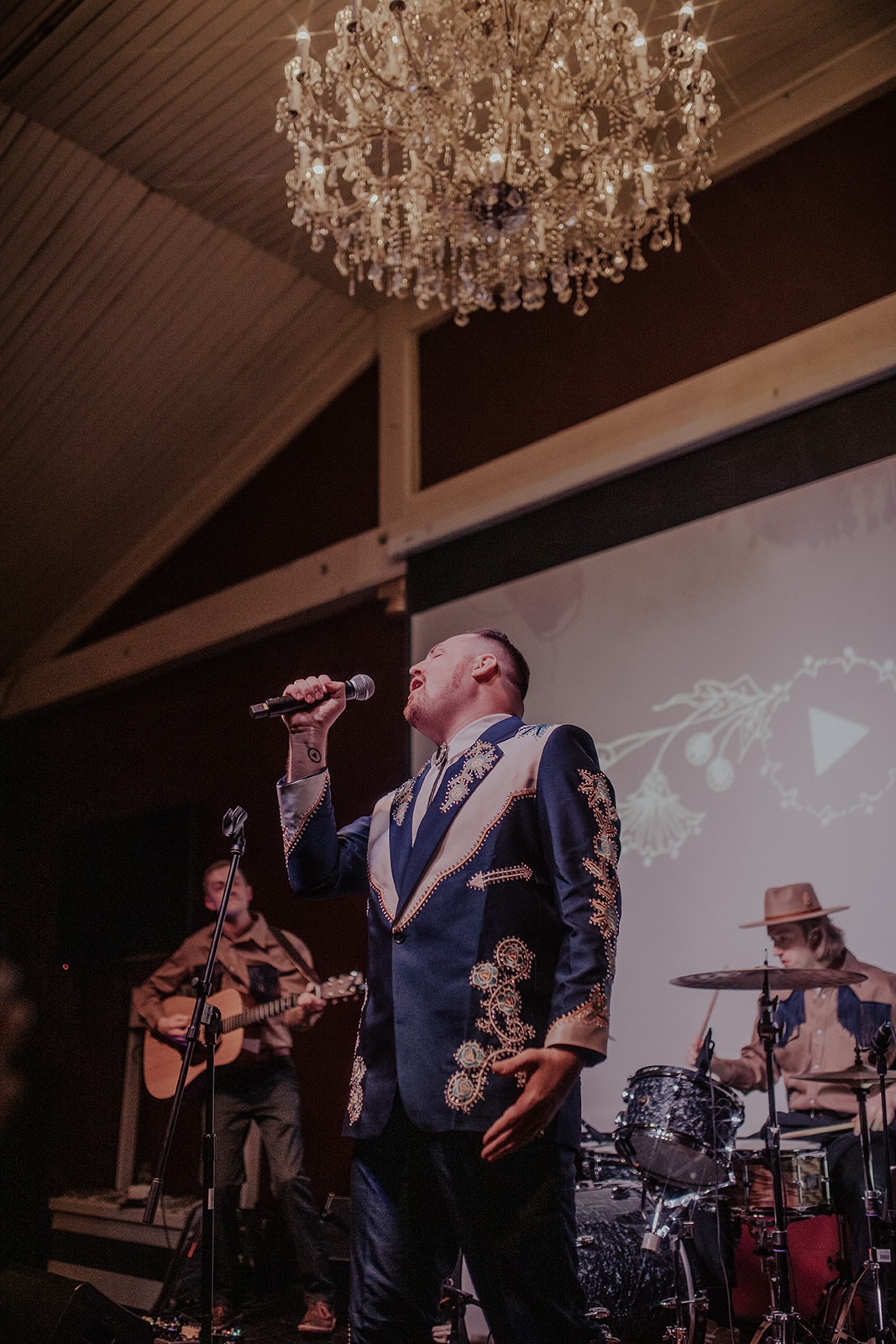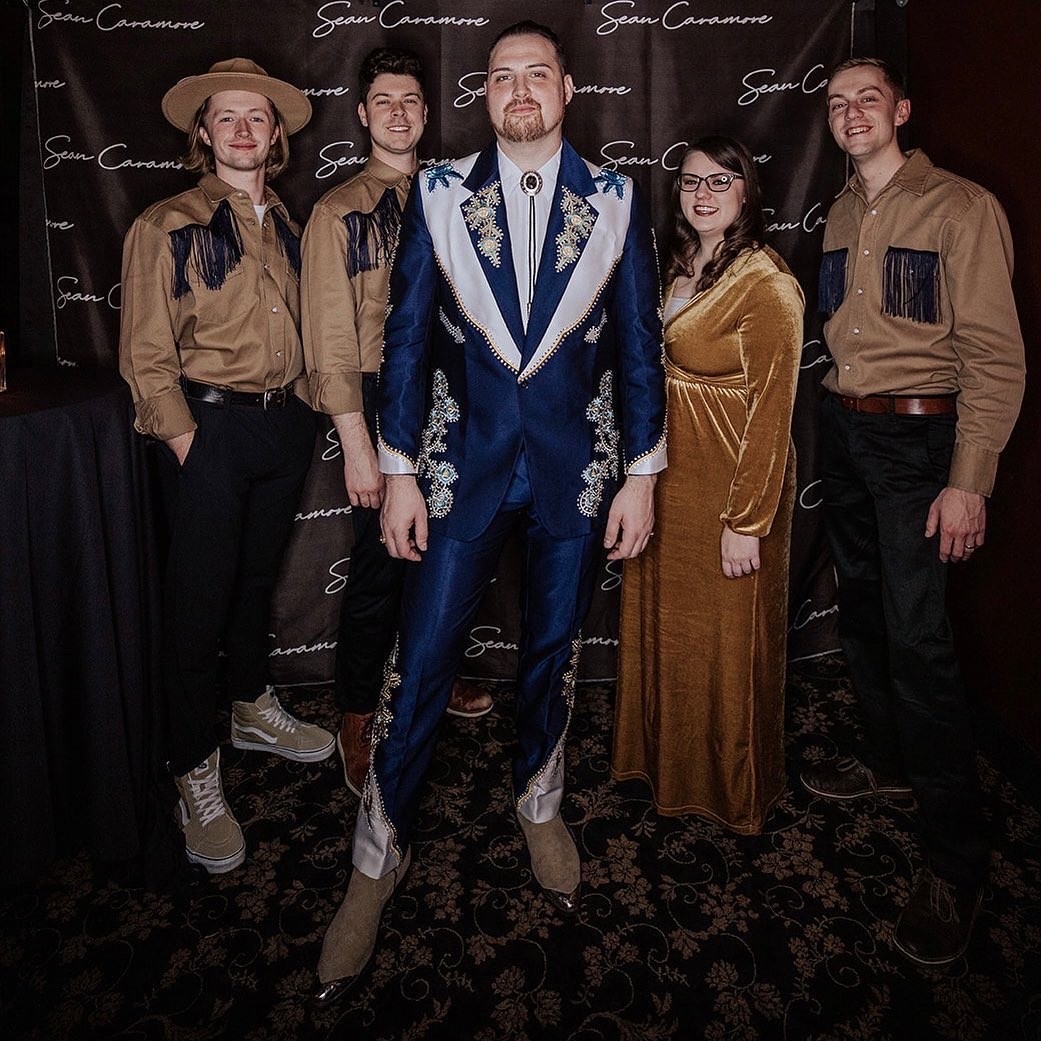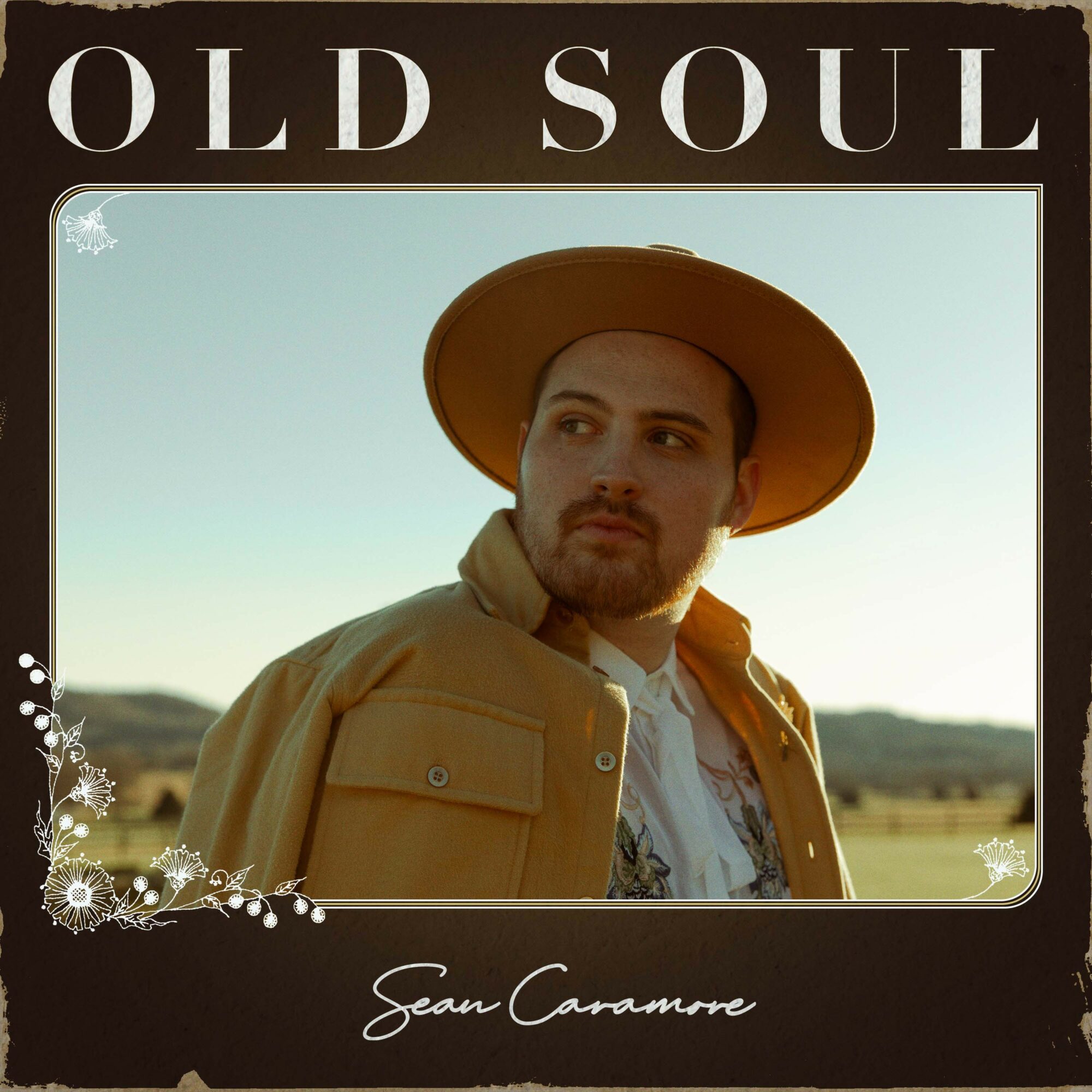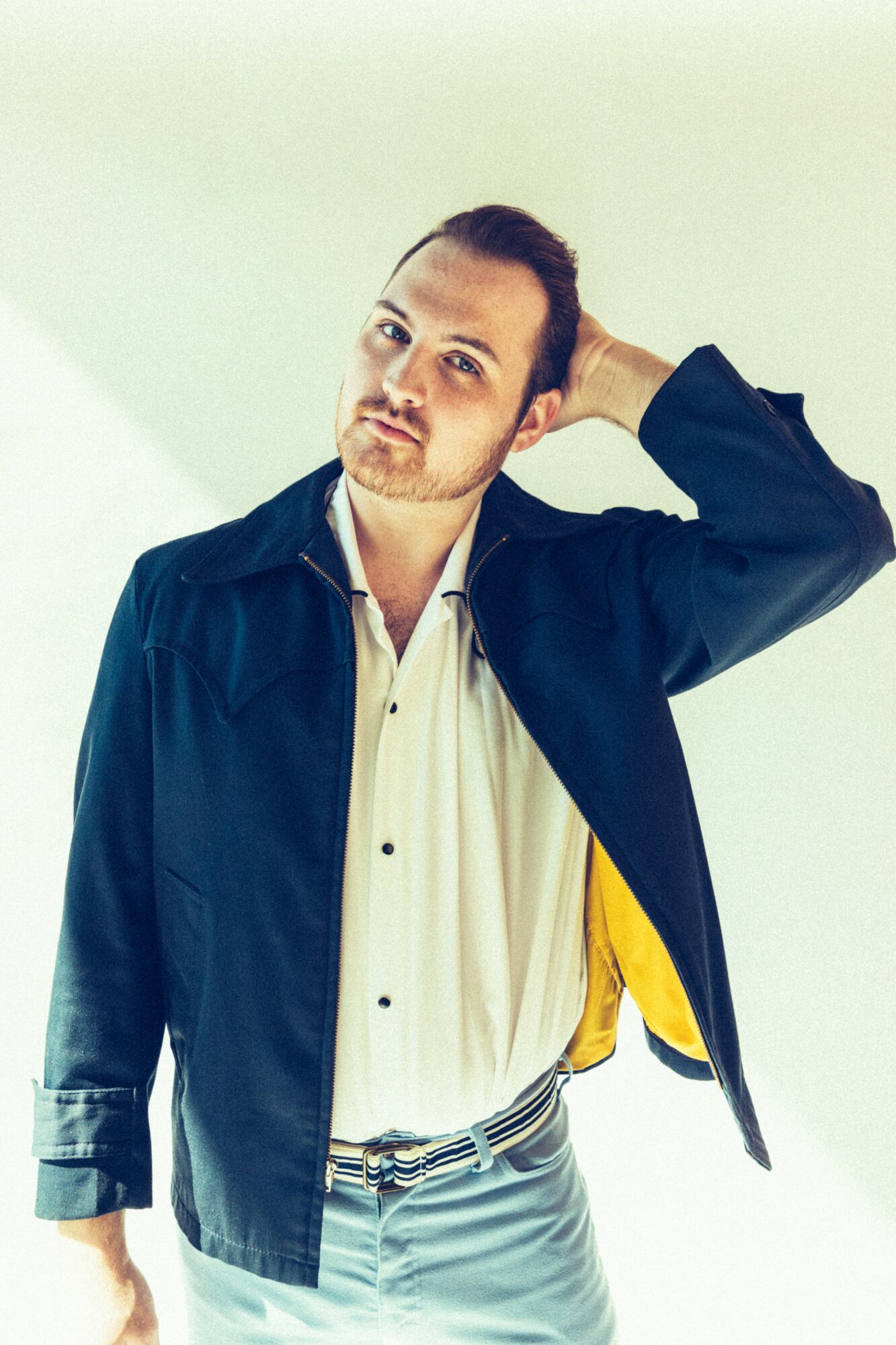 Image Credits
Brittany Leckrone, Jake Matthews, and Peyton Dollar
Suggest a Story:
 NashvilleVoyager is built on recommendations from the community; it's how we uncover hidden gems, so if you or someone you know deserves recognition please let us know 
here.